A Quick Peek At Grand Aquarium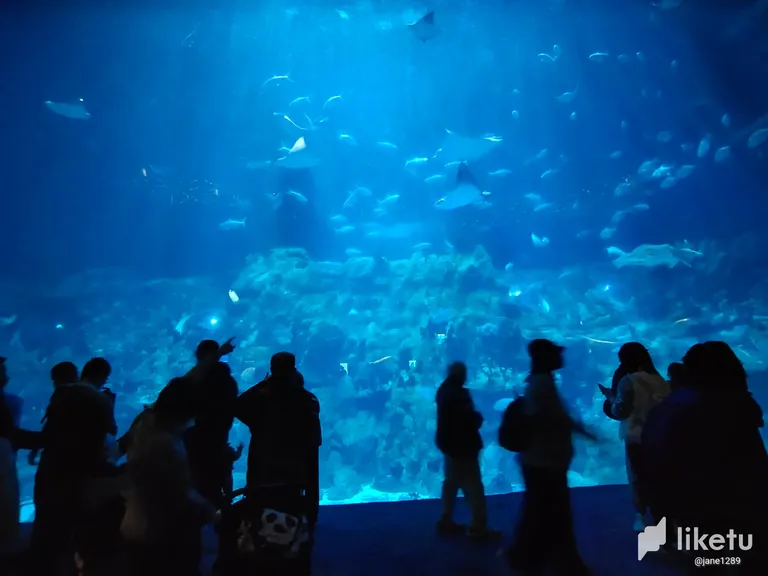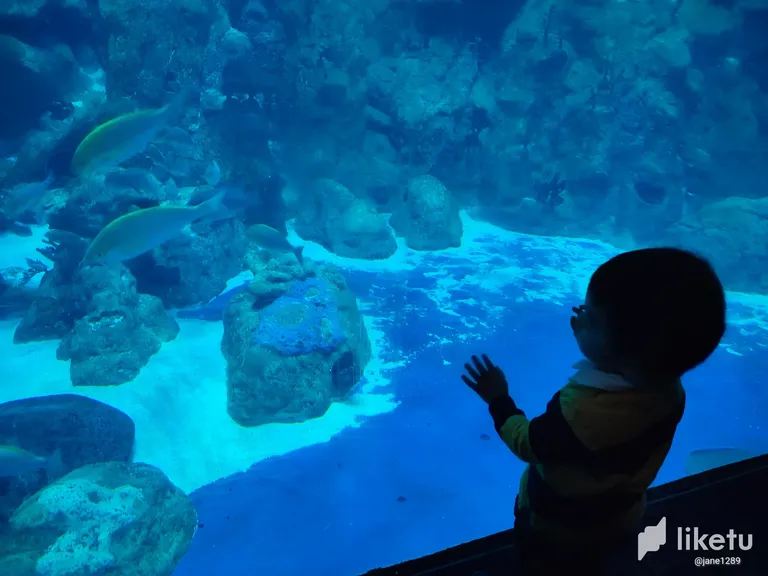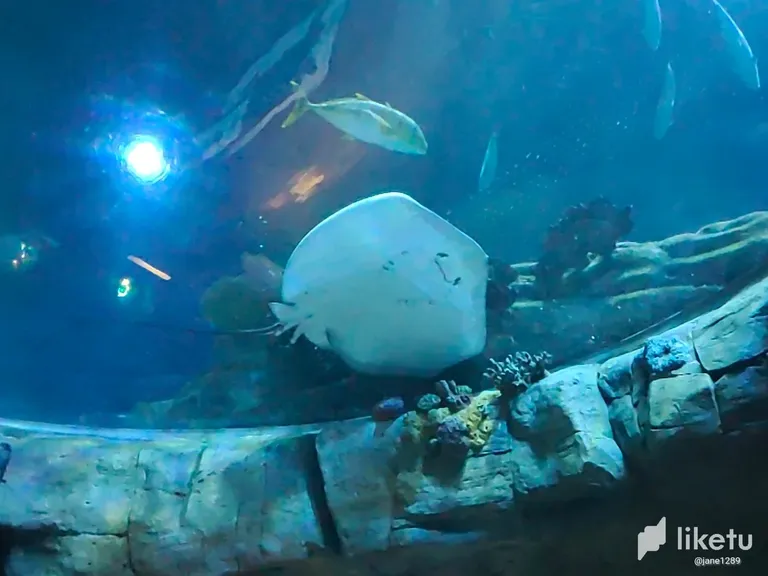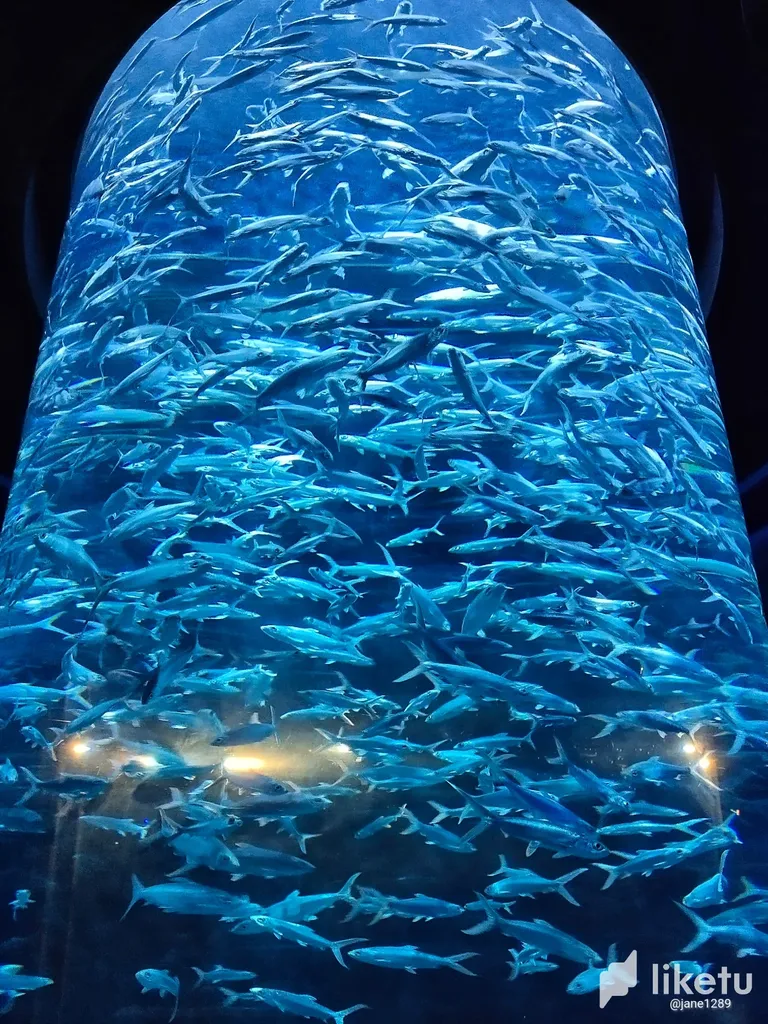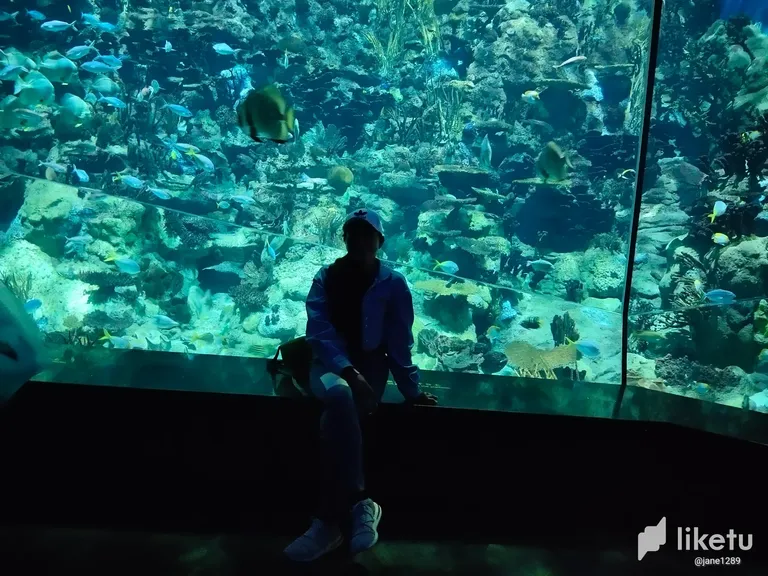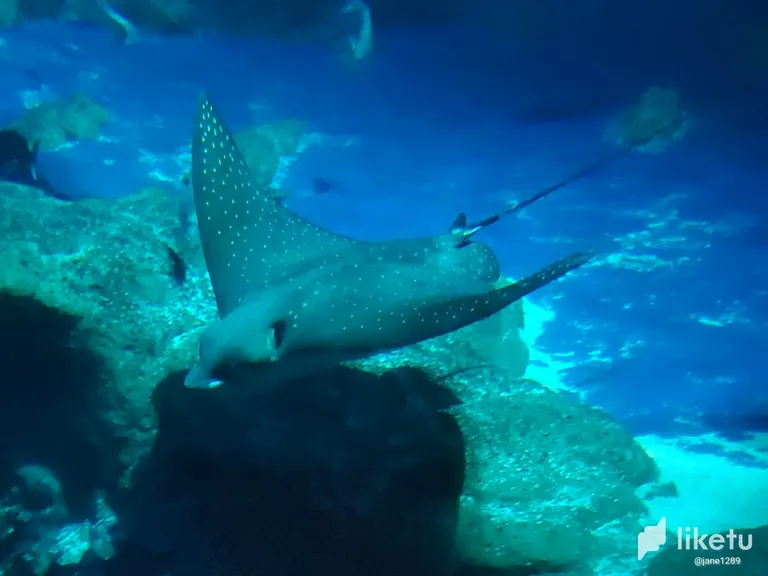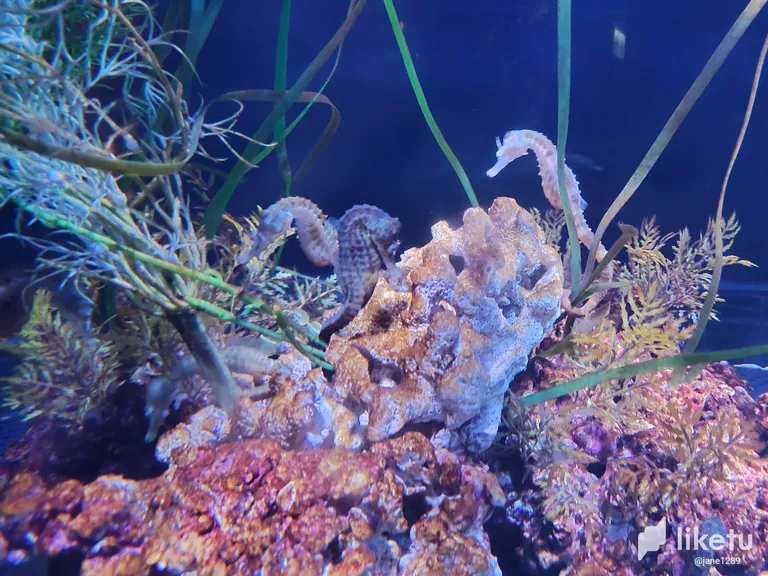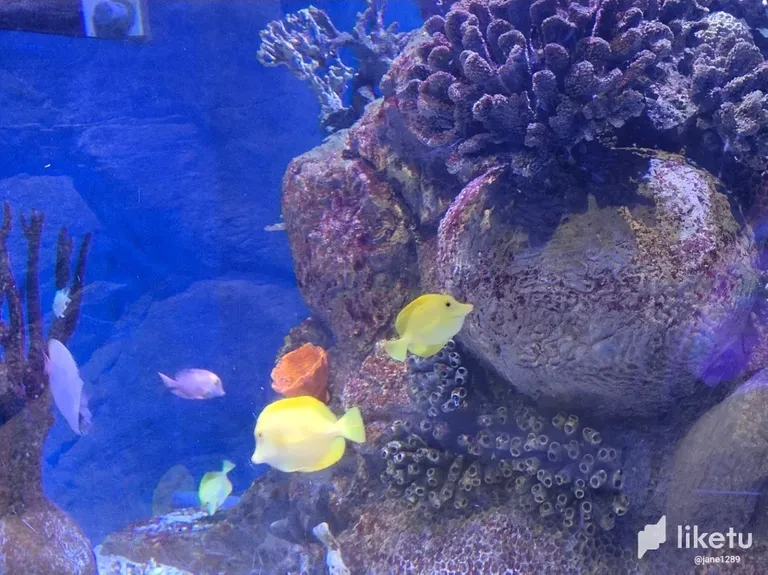 17 March 2023
It's the third month of the year but I'm yet to end this Ocean Park birthday series which took place in January.
When entering Ocean Park, the first thing that would catch your attention is the Grand Aquarium. Although I've been to this place last year, I convinced my Indonesian buddy that day to enter the place as I truly love seeing underwater creatures. Besides, my recent readers might want to see them too.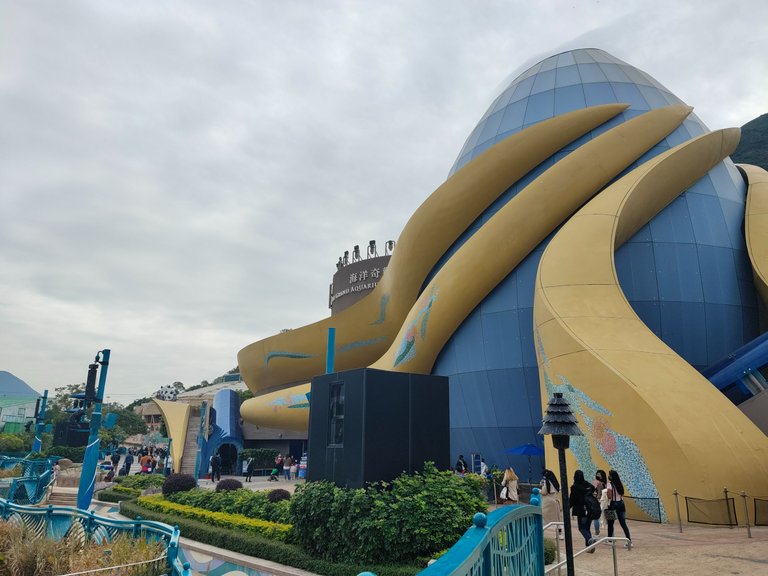 Before entering, I took a short stroll to capture a few pictures of this waterfront with an ocean theme and architecture that resembled jellyfish and octopuses, and other sea creatures.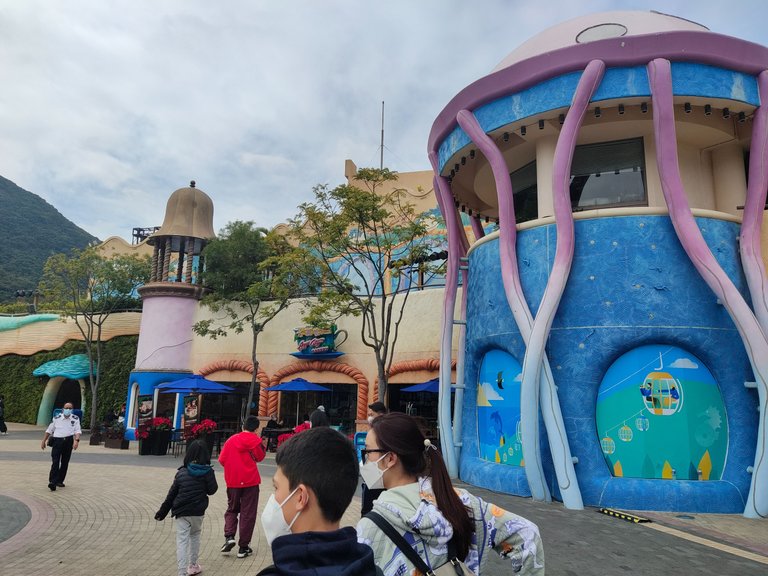 Getting into the grand aquarium, our journey starts in the shallow part which is the rainforest. Cute tiny fish in different colors, starfish, seahorses, different corals, and other kinds of small sea creatures can be found in this zone.
As soon as we enter the large aquarium, the rainforest was where our experience began. This area is home to adorable little fish in a variety of colors, starfish, seahorses, various corals, and other forms of tiny marine life.
As we move through the reef tunnel, the water grows deeper and deeper. The view only gets more breathtaking as we descend, and the stunning ocean gallery observation deck came next. Larger fish may be seen in this aquarium, and underneath were sharks and manta rays gliding through the water which can be seen on the lower right side of this zone.
The next view was a giant cylindrical tank that houses thousands of sardines. It gave me the same feeling of astonishment while looking at them swirling around like dancing sardines. Yet, I pity them at the same time with the thought of them being trapped inside the tank and they couldn't seem to find their way out of it. I wondered though if those sardines stops from swirling.
Moving forward was a stunning and the world's largest viewing dome where sea creatures swam above us which gives us the impression that we were underwater. This, actually was my favorite part of the grand aquarium.
And look at this manta ray. Isn't it smiling?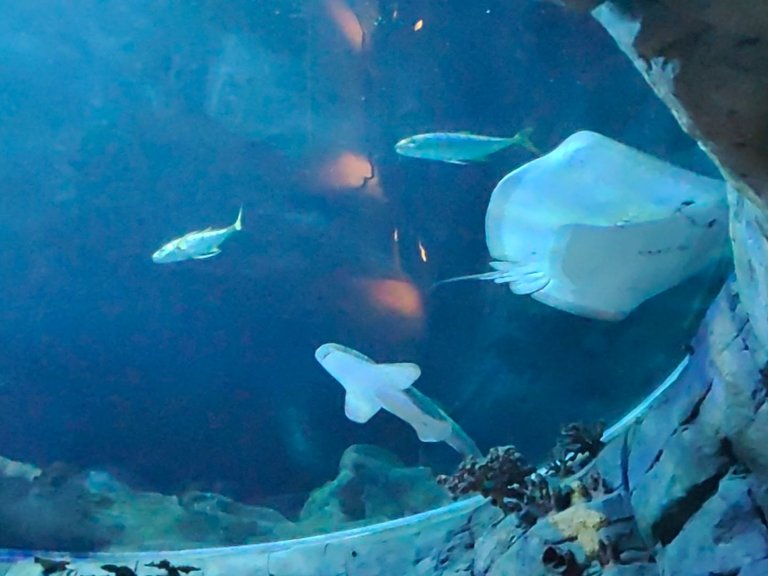 Meanwhile, this one looked mad, isn't it?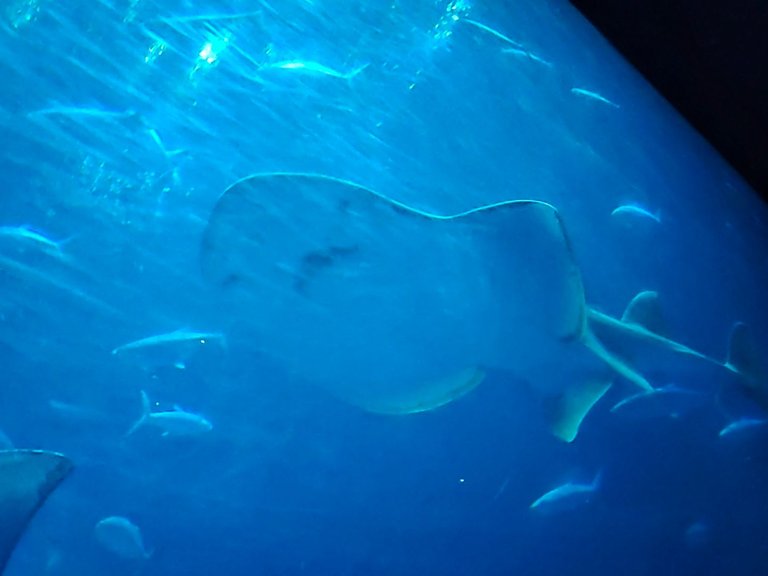 To give you a better view of what this panoramic viewing dome looks like, here's a photo of mine taken last year during my first visit since I didn't see a photo in my gallery showing a complete angle of the dome. I was more on taking videos at that time.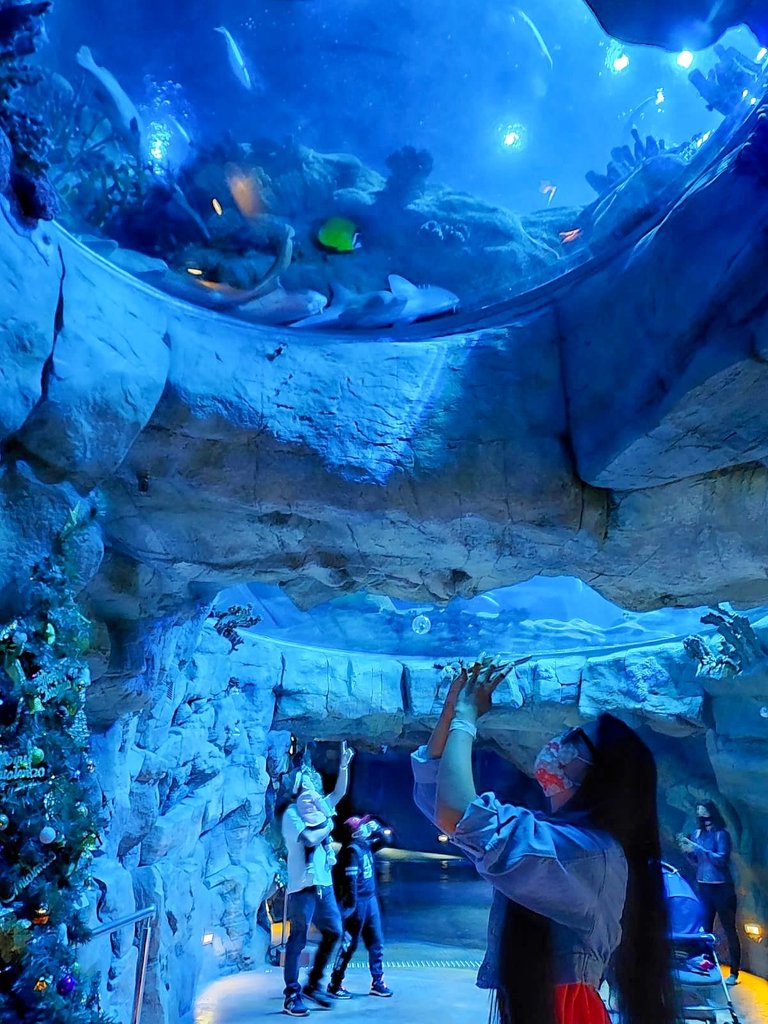 The last part, but not least, was one of the world's largest acrylic viewing panels at 13 meters height. It says that there are over 400 species in this aquarium and thousands of fish which is impressive like in a real ocean.
If you want to experience strolling underwater without scuba diving or whatever, Ocean Park is definitely the best place.
---
You can check more of my blogs taken in Ocean Park here:
Ocean Park Hong Kong Free Birthday Rides
Walking Back In Time At Old Hong Kong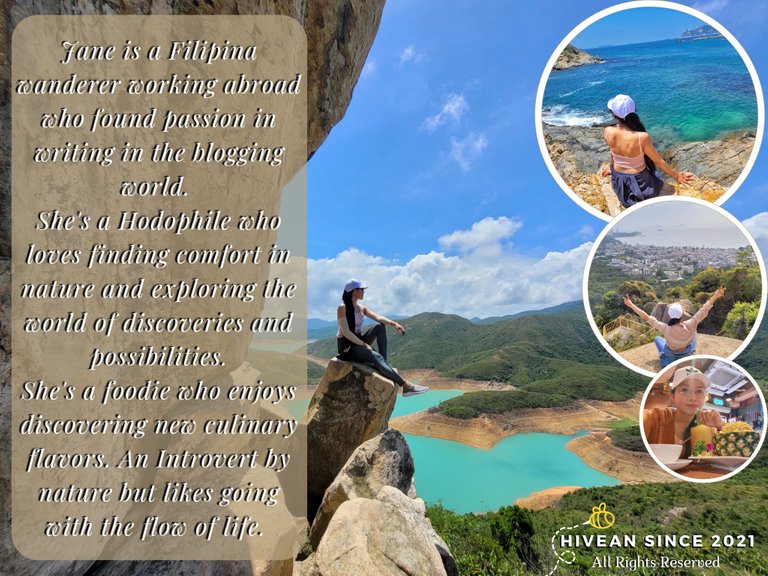 Join her on her quest for self-discovery and wanderlust. If you like her content, don't hesitate to upvote, drop a comment, reblog, and follow for more wonderful adventures.
---
You can also reach me on my socials and let's be connected:
---
For the best experience view this post on Liketu
---
---