Wild In The Heart Of The City - The Former Whitfield Barracks
---
22 March 2023
---
"You don't need to go to the countryside to see nature, it can be found in the heart of the city."
---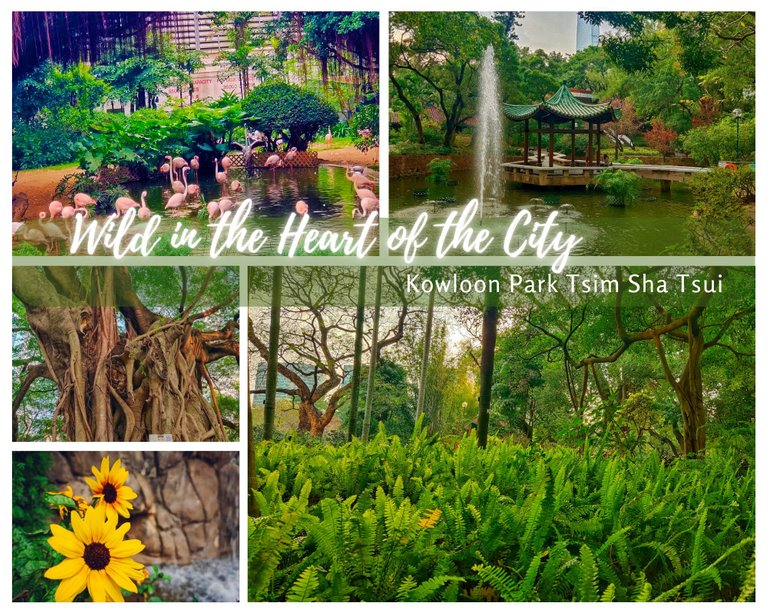 Created in Canva
"You don't need to go to the countryside to see nature, it can be found in the heart of the city." Truth be told, I saw it in the green park in Tsim Sha Tsui - the Kowloon Park. I've been to Tsim Sha Tsui several times, but never explored Kowloon Park until I saw a post about flamingos that can be found in this park. The next Sunday, I was there looking for flamingos. You probably have read my post about it. If not, you can click on the link above, or simply look at the photo below. Beautiful flamingos, aren't they?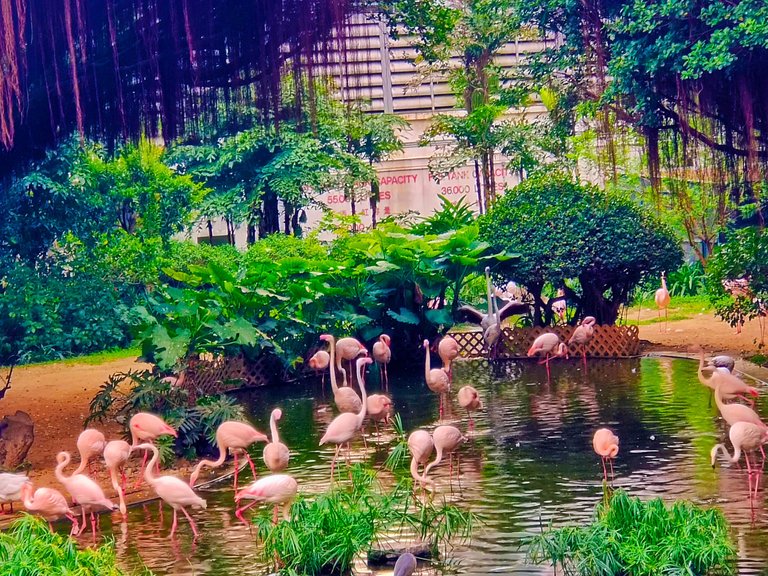 Kowloon Park may sound familiar to you, but oops, it's different from Kowloon Walled City Park. May I clarify that Kowloon Park is situated in the heart of Tsim Sha Tsui city. Meanwhile, Kowloon Walled City Park is located in Kowloon City where I currently live (we'll be moving soon), and that's my favorite park at the moment.
---
Some folks call this the green park in Tsim Sha Tsui as it has plenty of bushy trees, birds, beautiful gardens, and even lakes. As you step into this park, it will give you the impression that you are in the heart of a forest as you will be greeted by giant trees, and beautiful flowers, and feel the relaxing ambiance of its natural environment.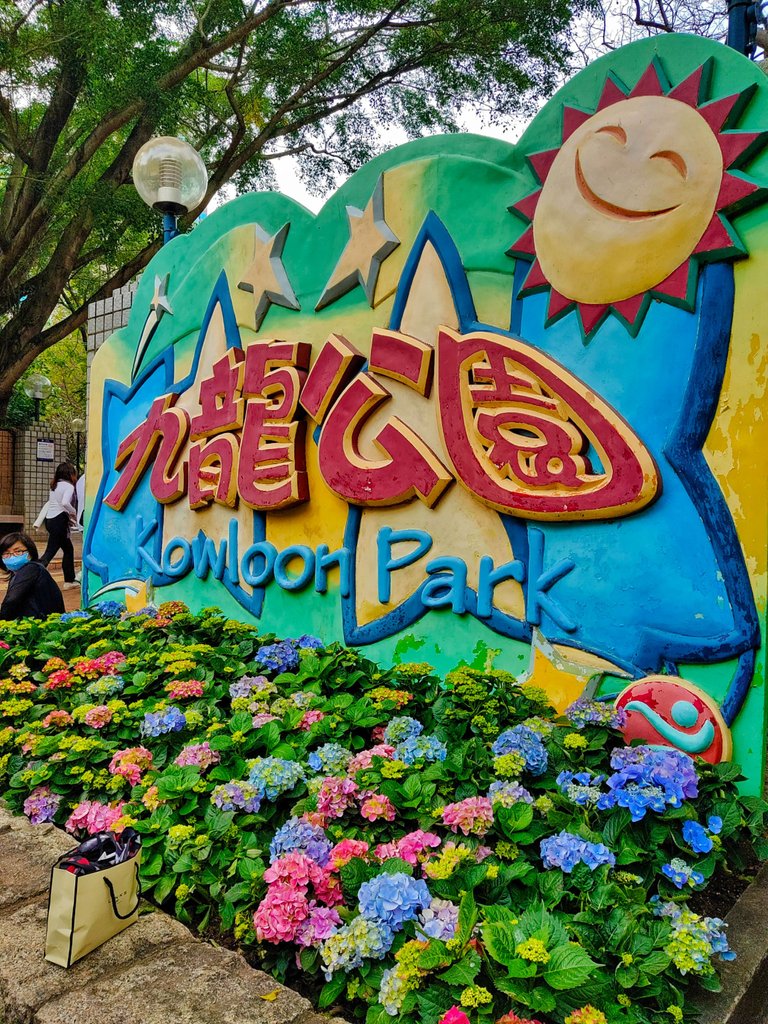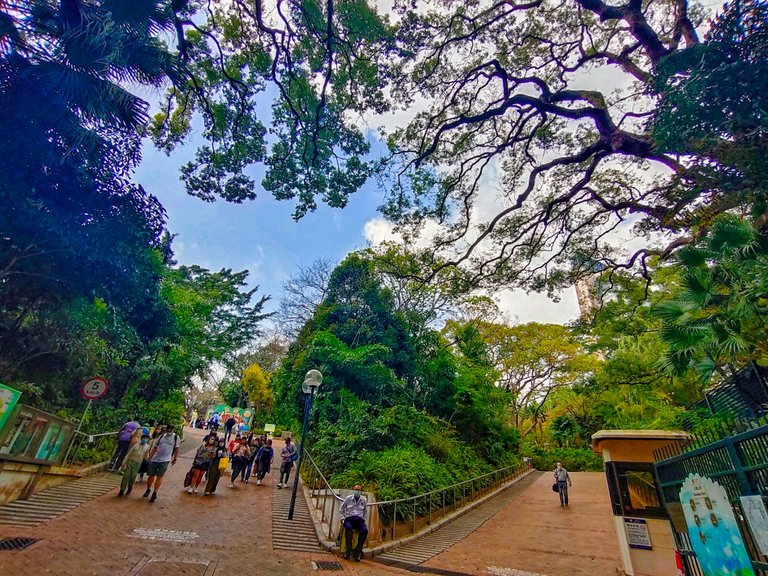 This location is undoubtedly ideal for people seeking a place to unwind in the middle of TST. In addition to the tranquil surroundings, there are numerous resting places, gathering areas, and recreational facilities. You can even bring books or a cup of coffee to this park and choose the ideal space for you there. It is biggest park in TST, and both locals and domestic workers frequently visit the place, especially on the weekends.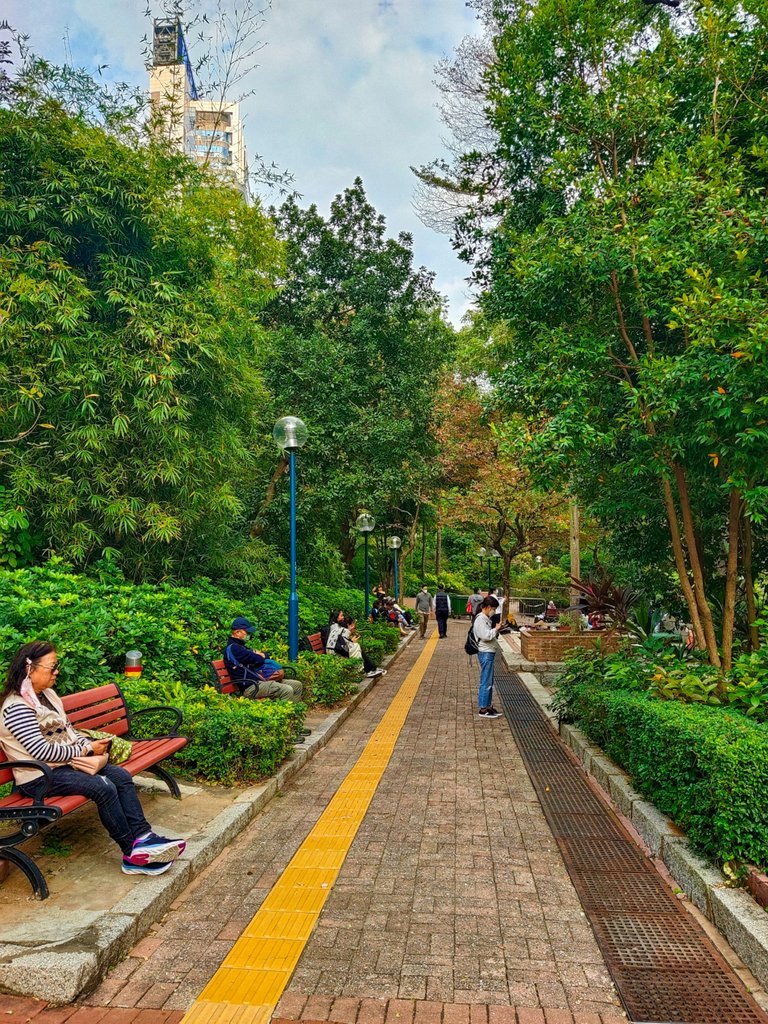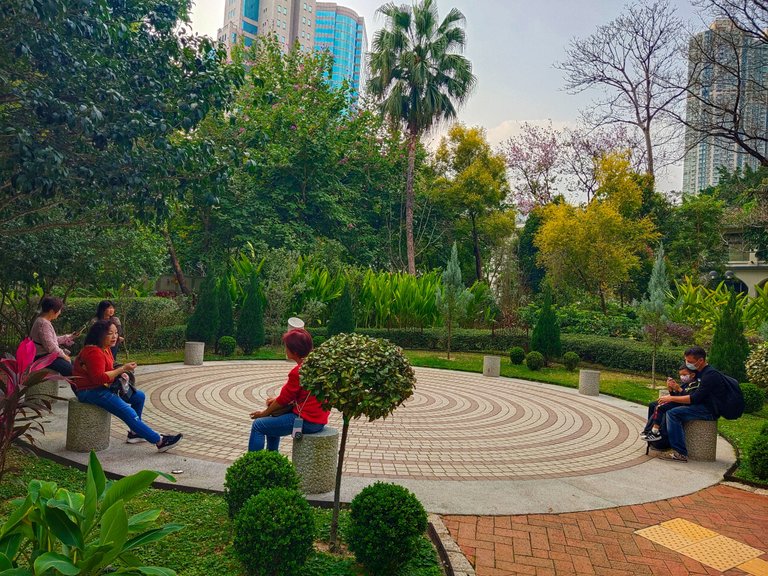 ---
Just a little fact about Kowloon Park...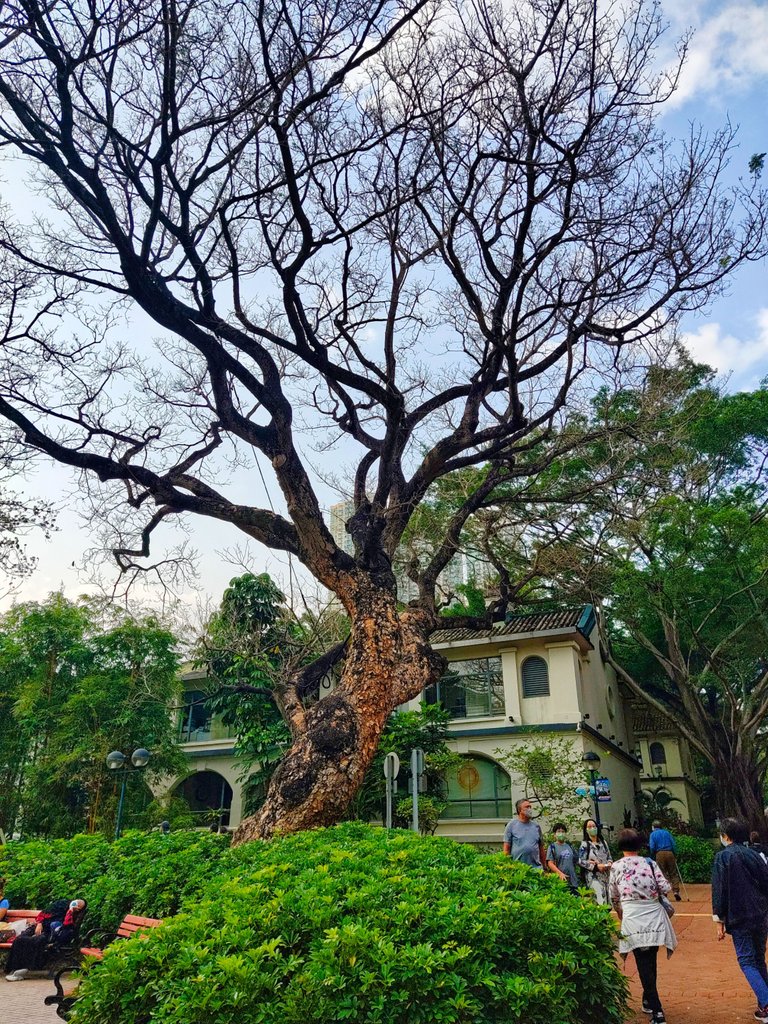 (Behind the tree is the former Whitfield Barracks which now houses a discovery center)
This 13 acres park was a former site of Whitfield Barracks and was redeveloped into the park in 1970. In 1989, the park was completed and doubled in size after several disputes and renovations. More recreational facilities were built such as sports facilities, a playground, a discovery center, a museum, a kung fu corner, a fitness trail, gardens, lakes, a bird sanctuary, and others. Source
It's an ideal location for gathering with friends and family throughout the weekend, as well as for celebrations and special occasions. Since there are many gathering areas, many Filipinos and other domestic workers regularly hold Christmas parties and other events here.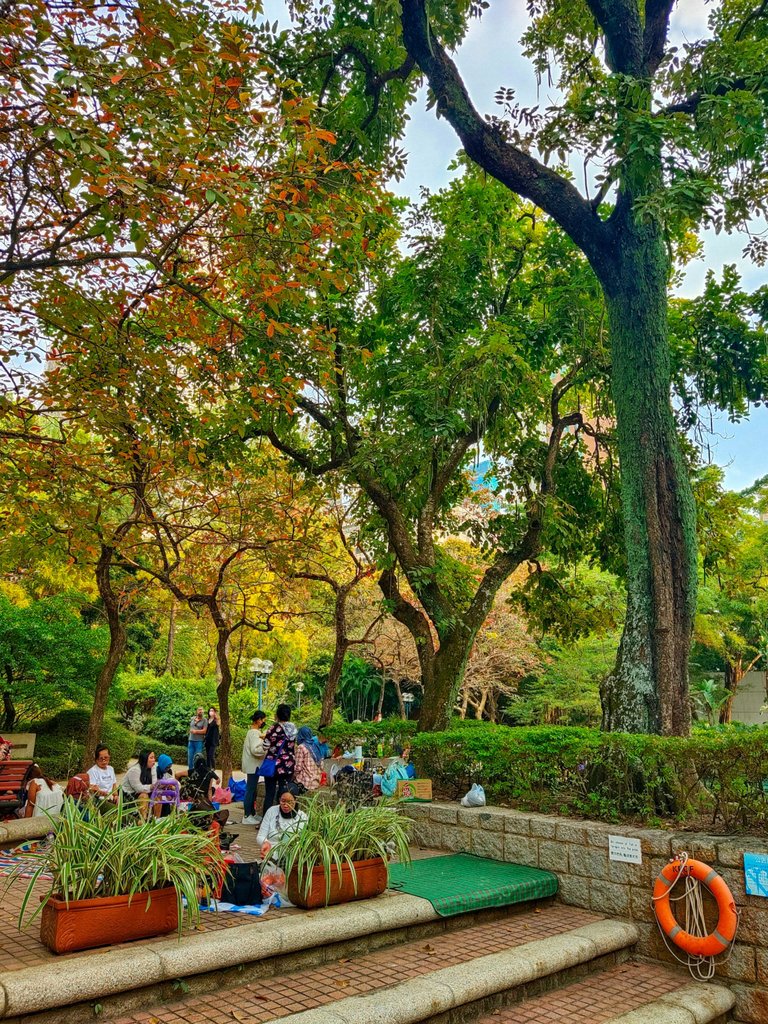 This water fountain is just one of the attractions.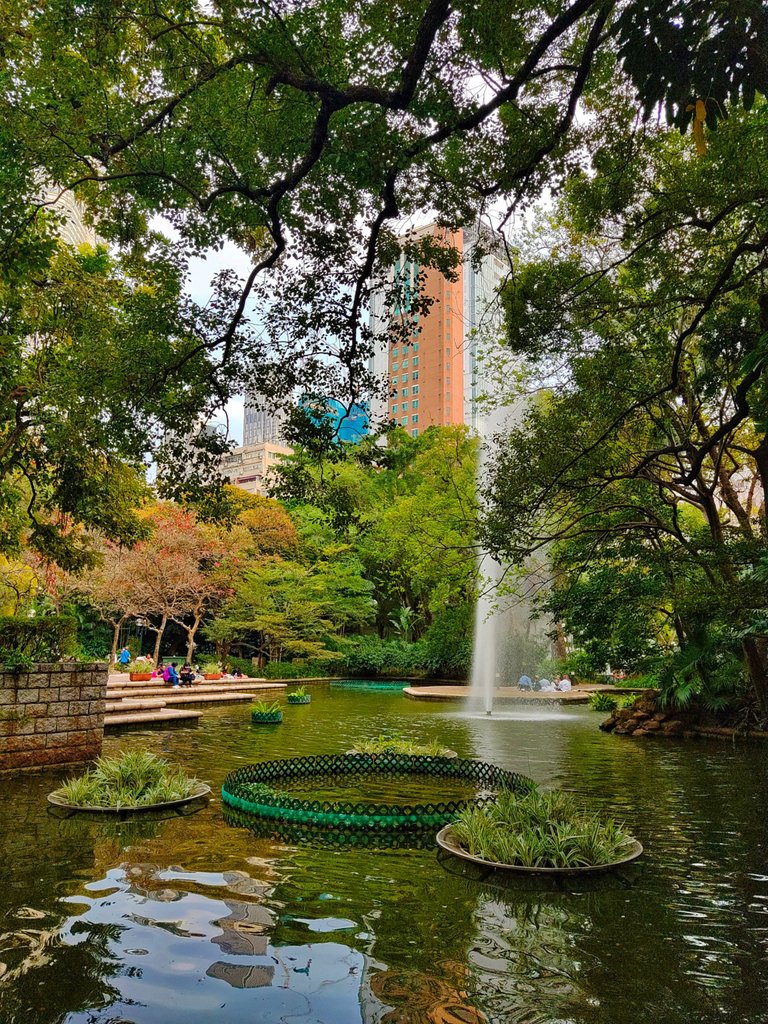 Should I say that it's also a perfect spot for dating? Just refer to the photos below. It's definitely a better option to date in the middle of nature than in fancy malls in the city, lol.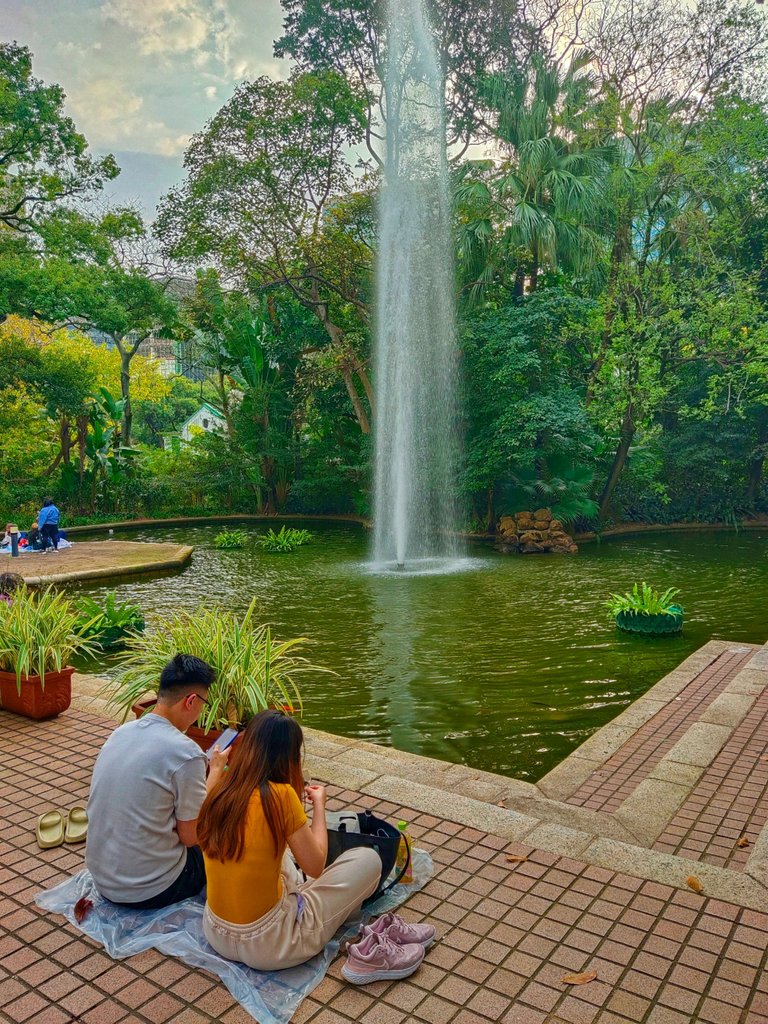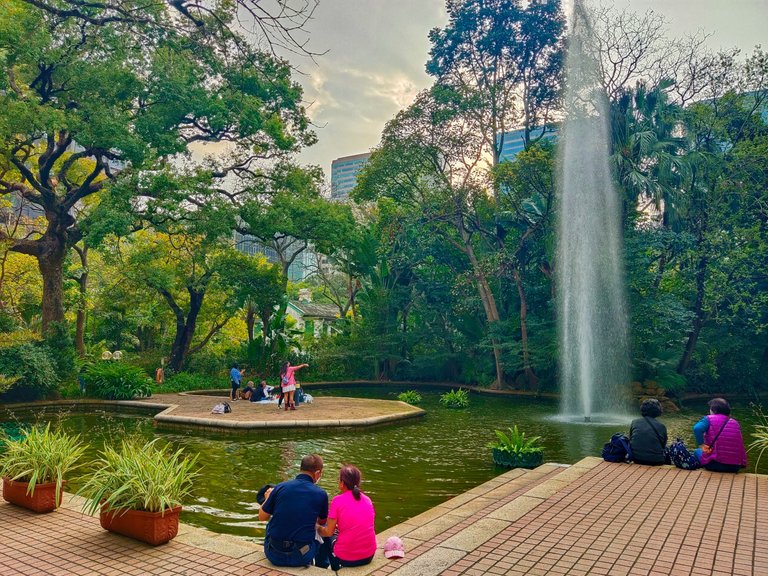 The gathering places around water fountains and in other parts of the park can be crowded, especially on weekends. But rest assured that there are still quiet spots for some quality time in the middle of this green park.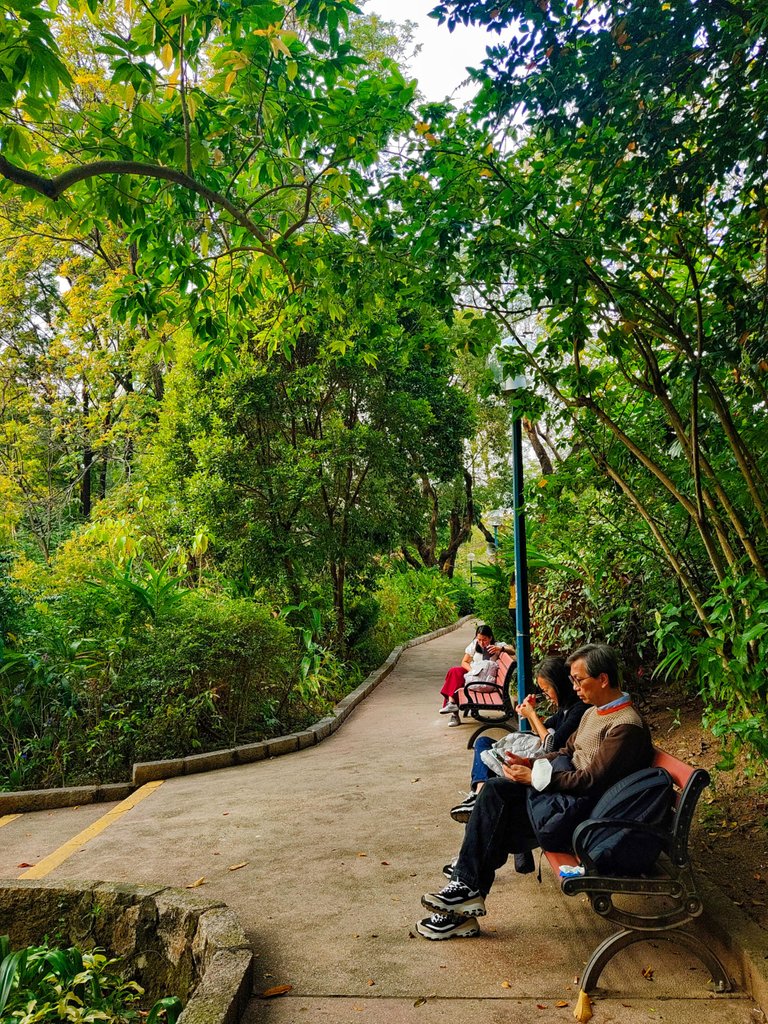 There are different flowers and plants, including some exotic and medicinal ones perfect for photography.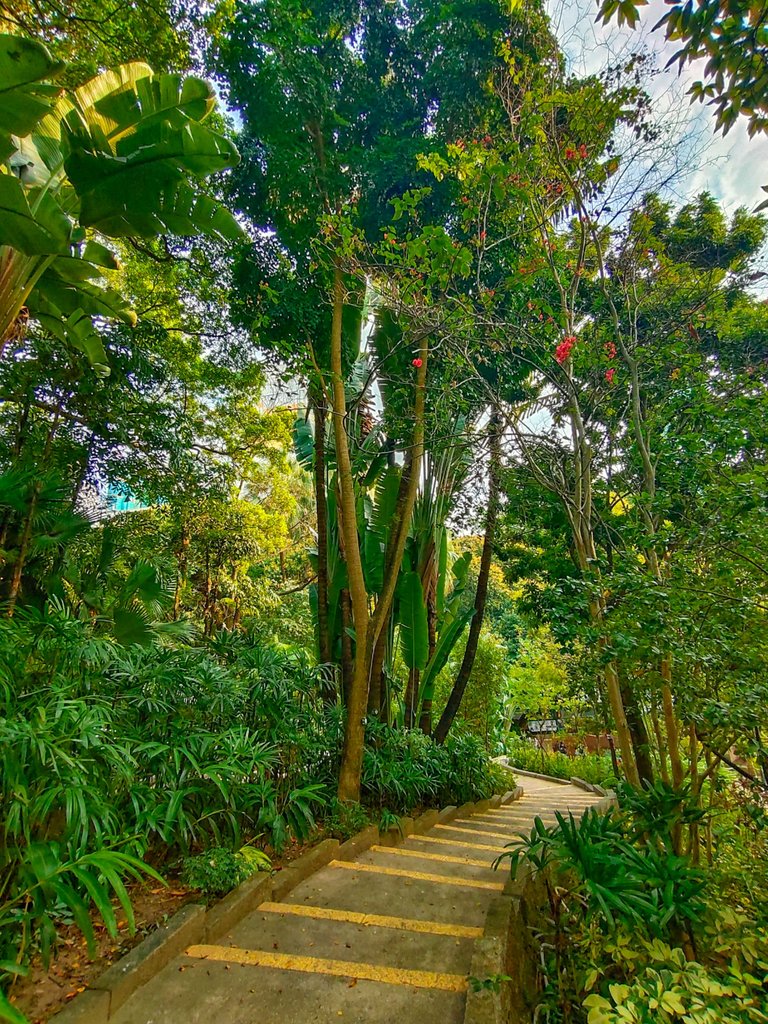 Walking farther, I stumbled upon this area which they called Sculpture Walk as there are several sculptures made by local artists.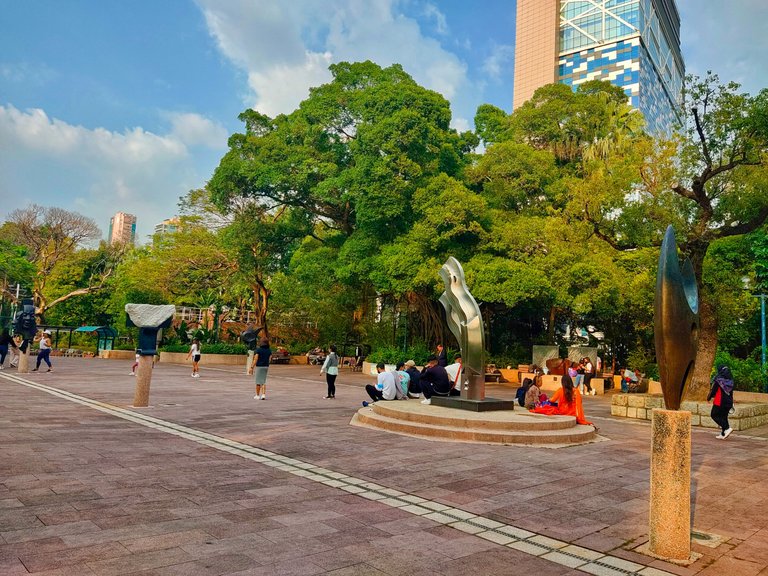 These artworks were made from granite, bronze, marble, and steel. The place is spacious too surrounded by benches where people could rest. I spotted some foreign workers practicing their dance when I arrived in this area. It can be a perfect spot for Zumba and yoga exercises too.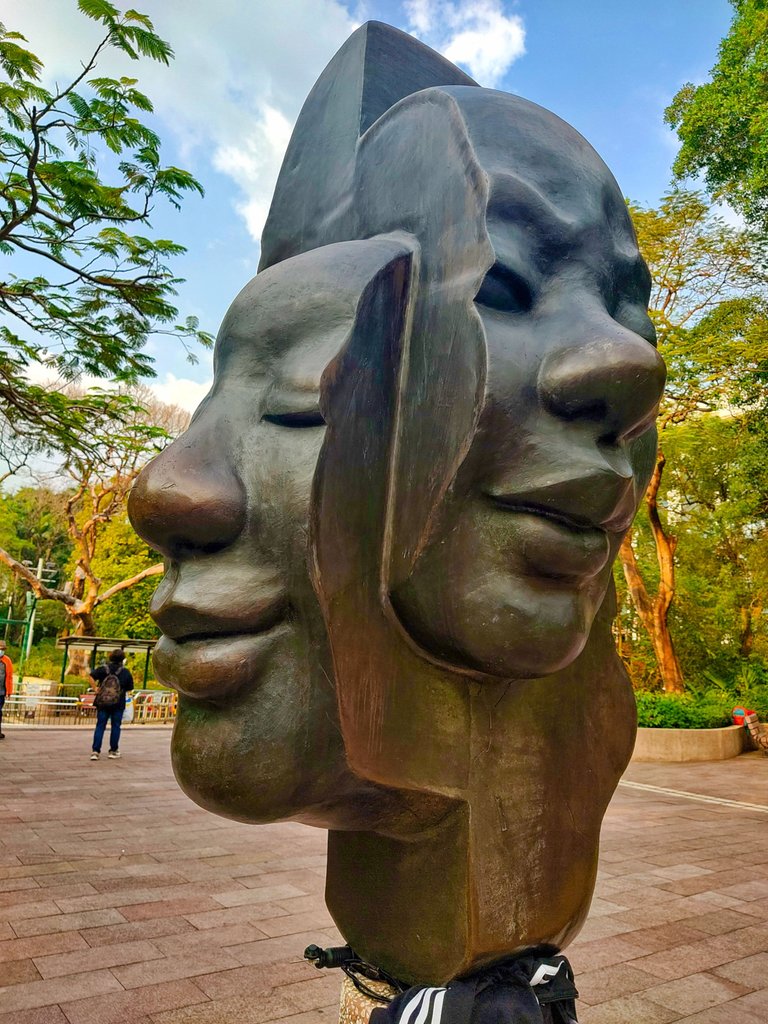 ---
I came across another water fountain where people could sit and relax around it.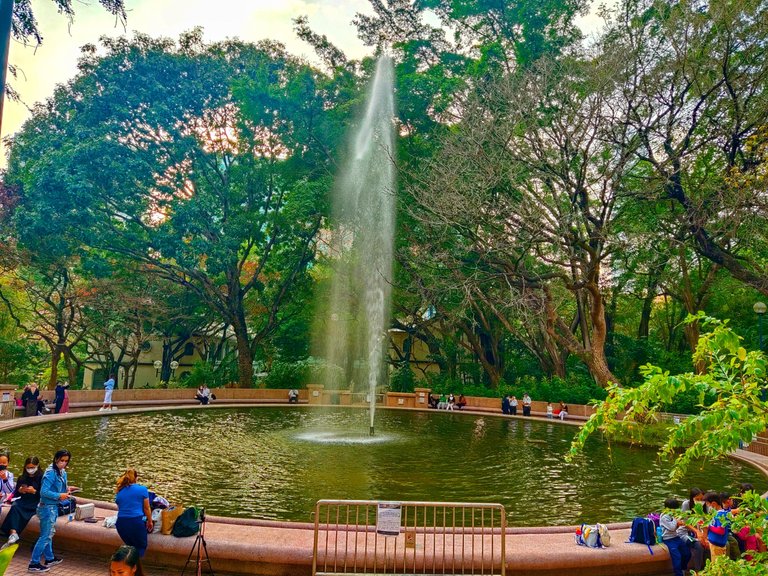 On the side was a staircase heading up to another spot in the park. But what caught my sight was this old enormous undressed tree. Spring is here and soon its leaves will sprout as well.
Going up the staircase, I spotted another steel sculpture. This area is another gathering place in the park as well.
A Filipino kid was celebrating his birthday on the other side and some kids were playing. Just on the right side was the Maze Garden where kids from the photo above went in and chase each other.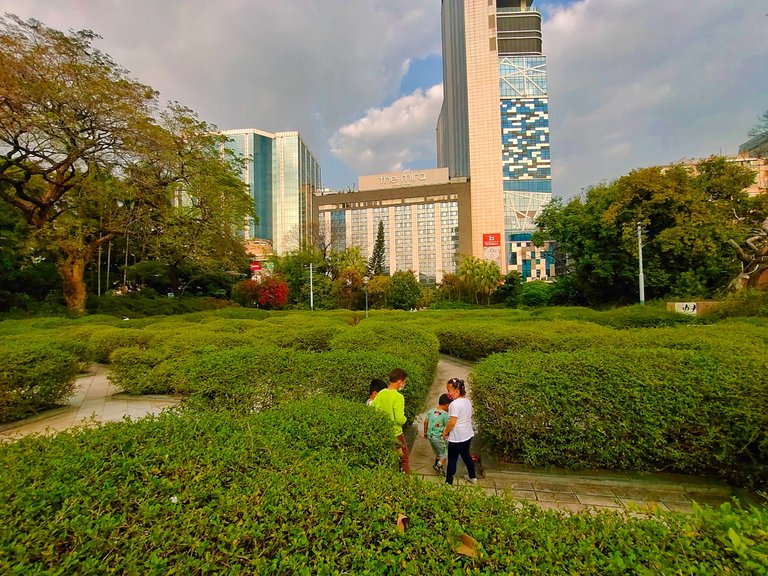 ---
I turned left after leaving the maze garden and was astonished to see what I should describe as the park's wildest zone. Is it not? This area is home to wild ferns, trees, and other exotic vegetation. It is probably the Conservation Center in this park because natural wildlife appear to have been preserved in this forest-like area.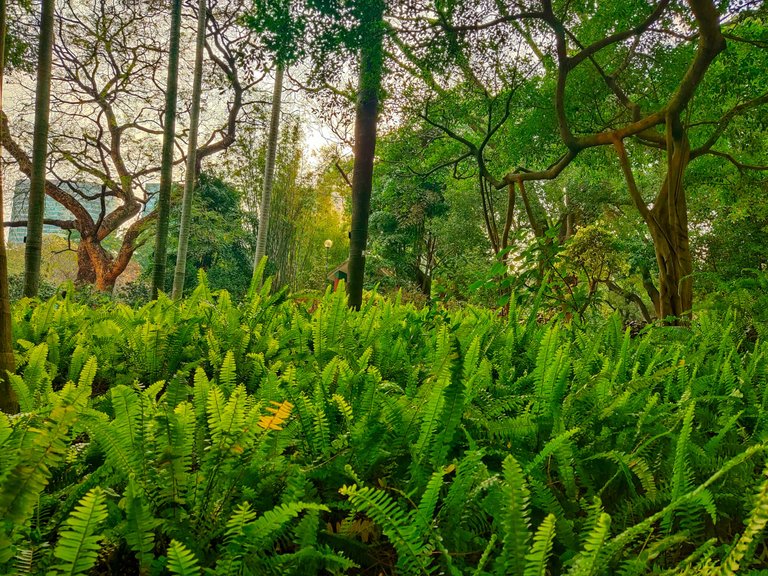 Who would have thought that there is a wild spot in the heart of Tsim Sha Tsui which is one of the busiest cities in Hong Kong? It's a fancy city that locals and tourists love visiting. But they must know that they could also be with nature in this city.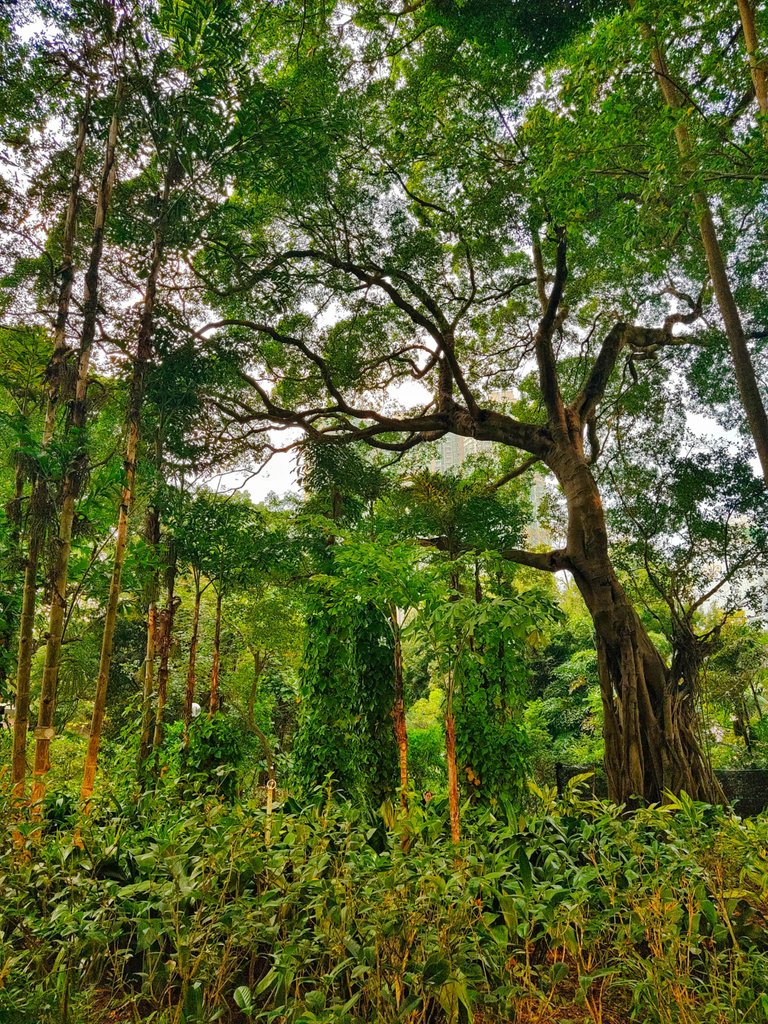 What amazed me more were these enormous banyan trees. In my post about Kowloon Walled City Park, I also shared some photos of banyan trees in that park, but these are much bigger and are more in numbers.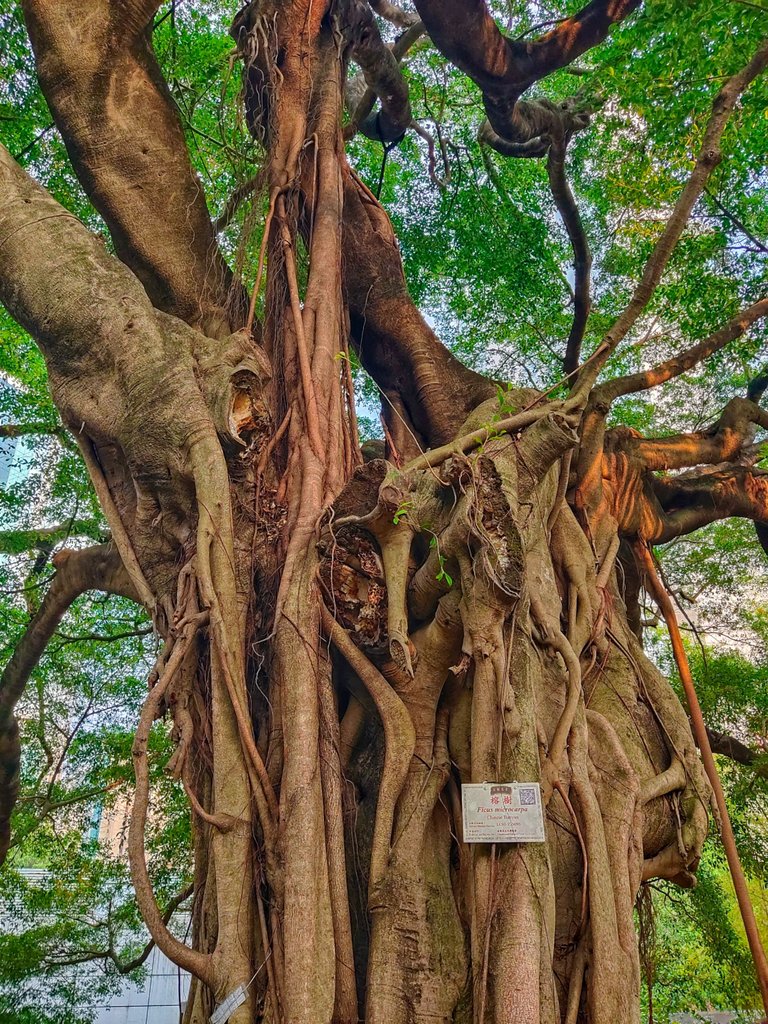 I must say that this area can be creepy at night with those enormous banyan trees around. In our country, we tend to stay away from these kinds of trees as they truly look scary and seem like some spiritual creatures are living there.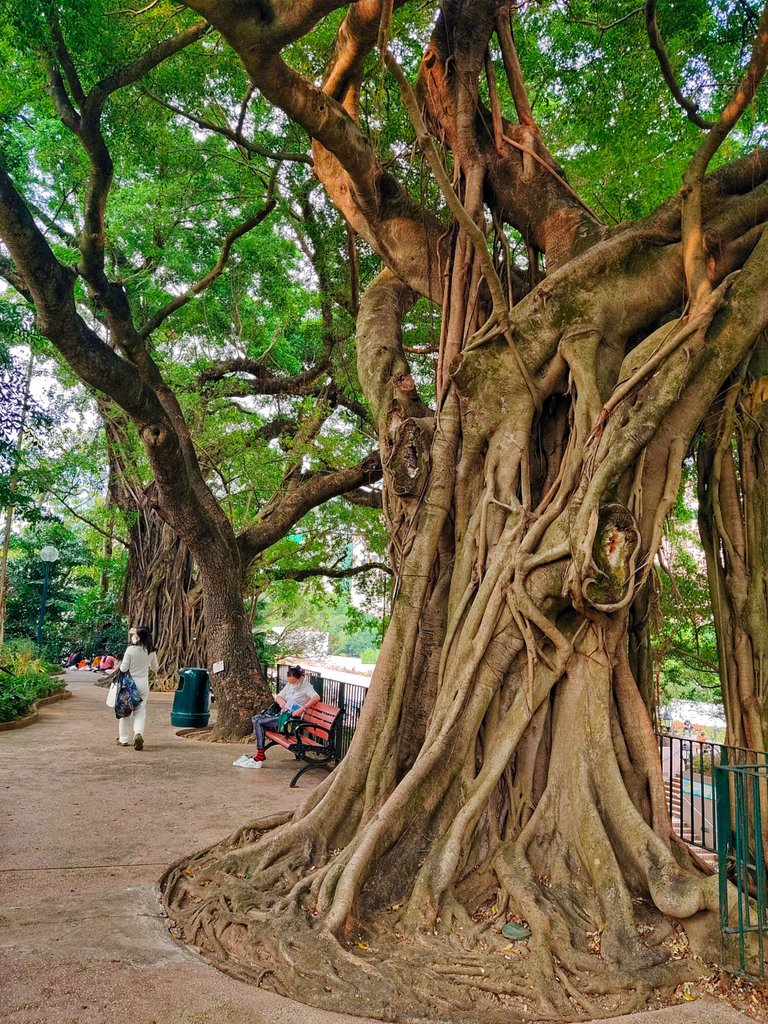 However, I can't deny the fact that they are beautiful and great subjects for art, especially the one in the photo below. Such amazing to see a tree with more trunks, isn't it? Banyan trees truly grow outwardly and their roots are exposed. But I wondered how this tree grew naturally like that, or how long it has been living in this area. Hundred years?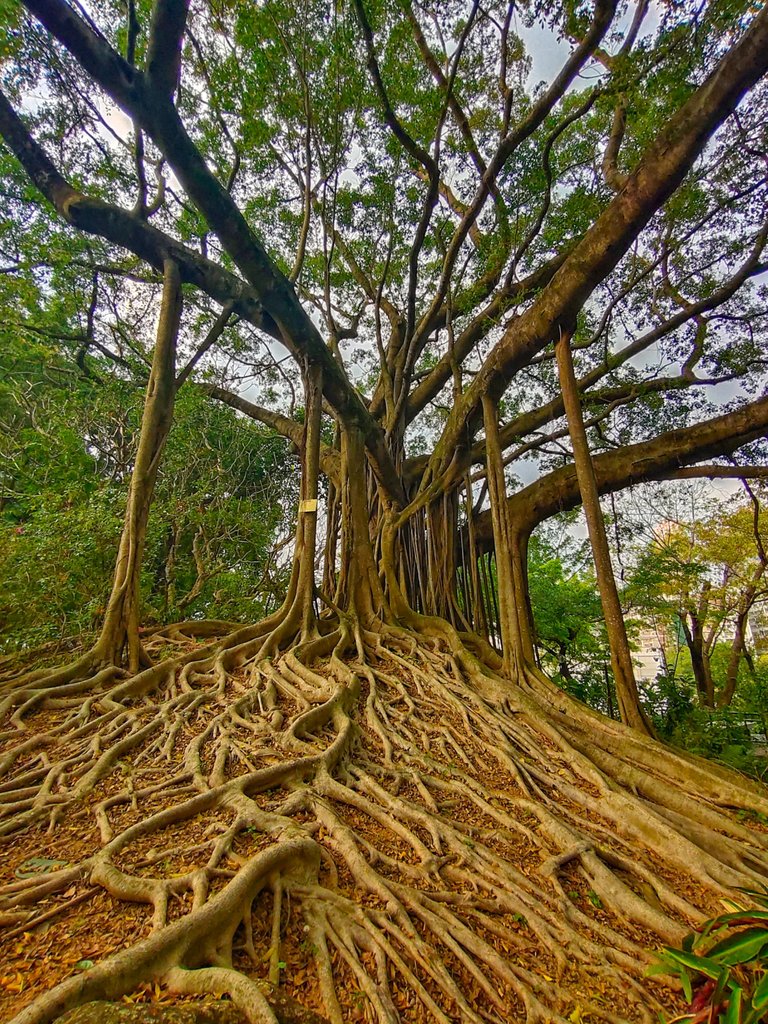 This wild area becomes the sanctuary of different birds in this park. It's not advisable to stay in this area at night though, as there could be more mosquitoes, lol.
---
From the wild, I walked to the left and saw yet another hidden gem of the park. And from the photo below, you could tell what part is this. They called this, the Chinese Garden. There is a pavilion by the lake and a resting shed on the other side which I failed to capture. I didn't explore this garden as I was looking for another lake that day.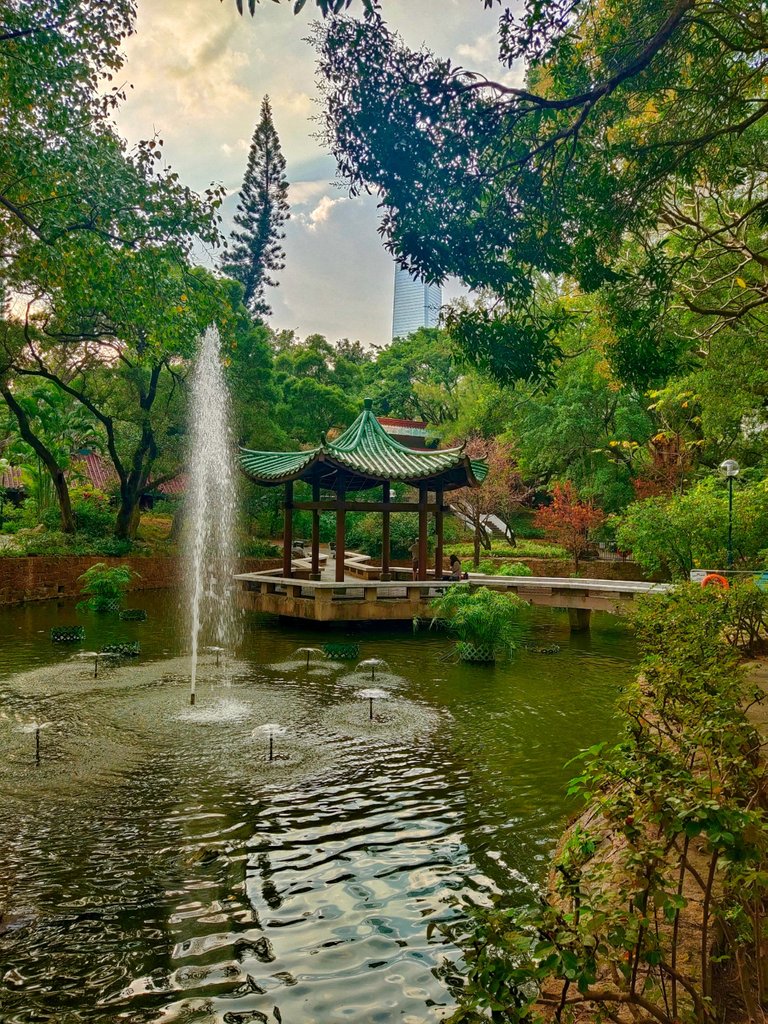 Look at those banyan trees, they are everywhere.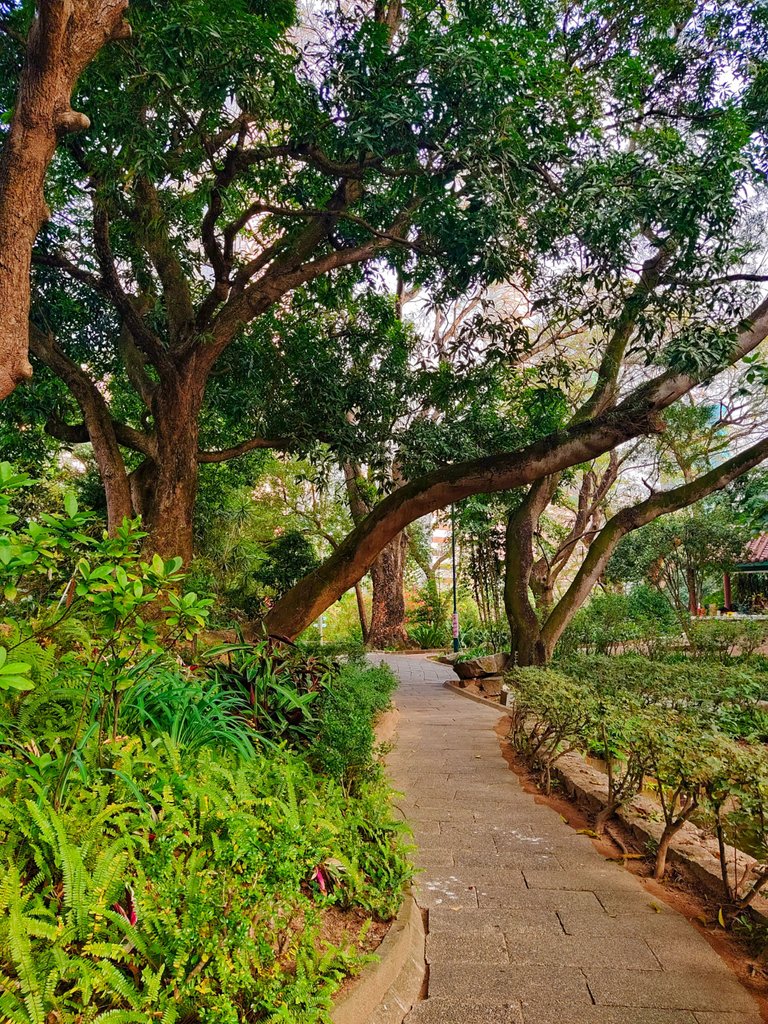 And this turtle couple in the water caught my sight. What do you think they are doing? 🙈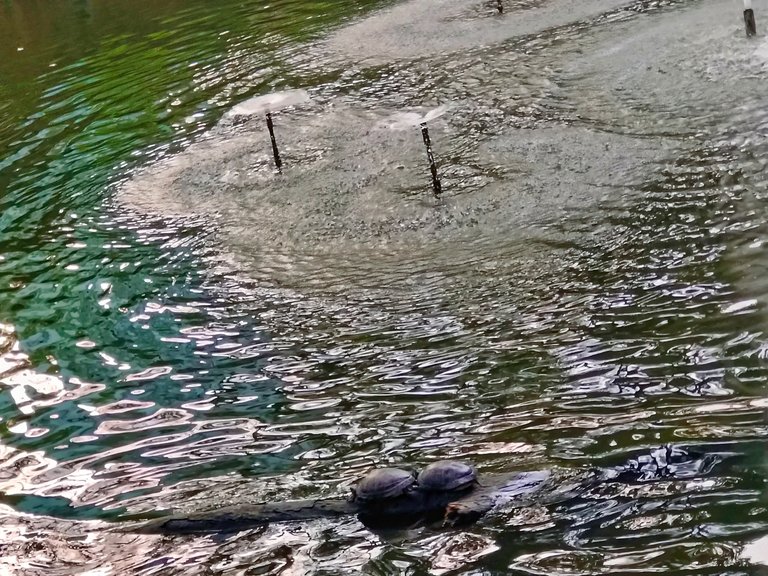 ---
From the Chinese Garden, I went to the opposite side to look for the Bird Lake where the flamingos were located. I finally saw flamingos for the first time and they are truly beautiful.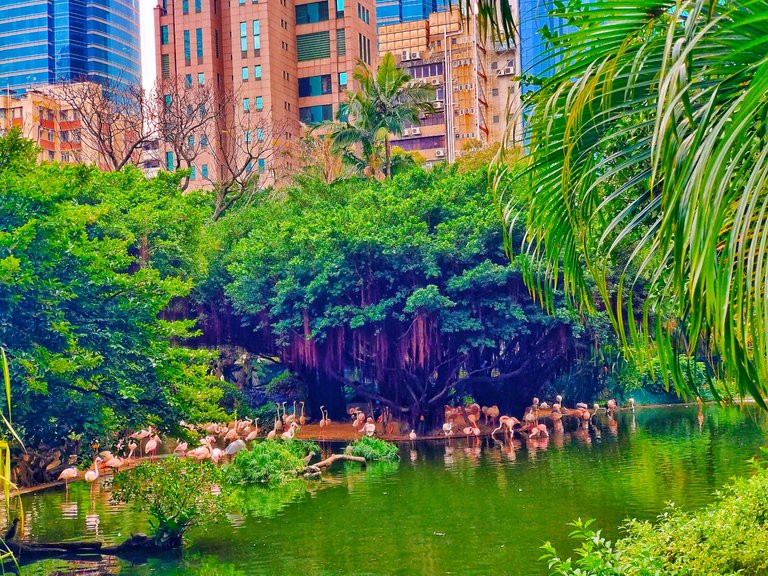 Apart from flamingos, there are other bird species in this lake too.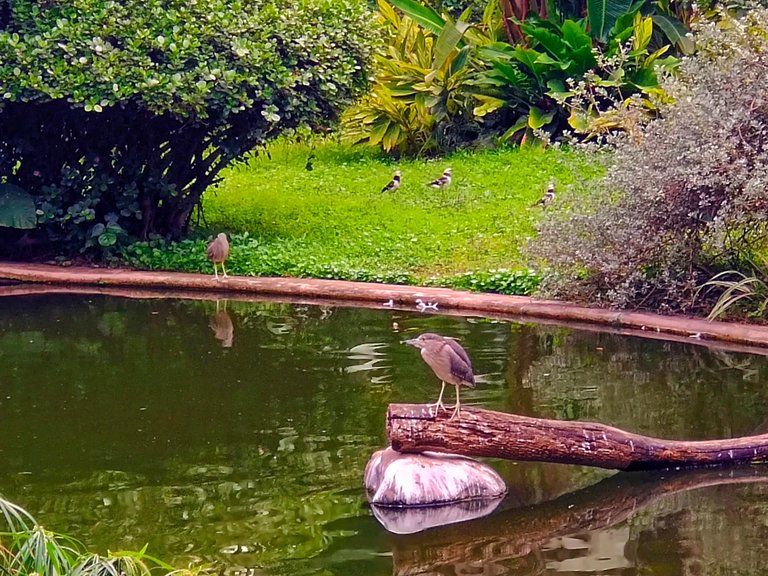 Near the bird lake was this waterfall with a stairway on the side going up to the Aviary, another bird sanctuary in this park.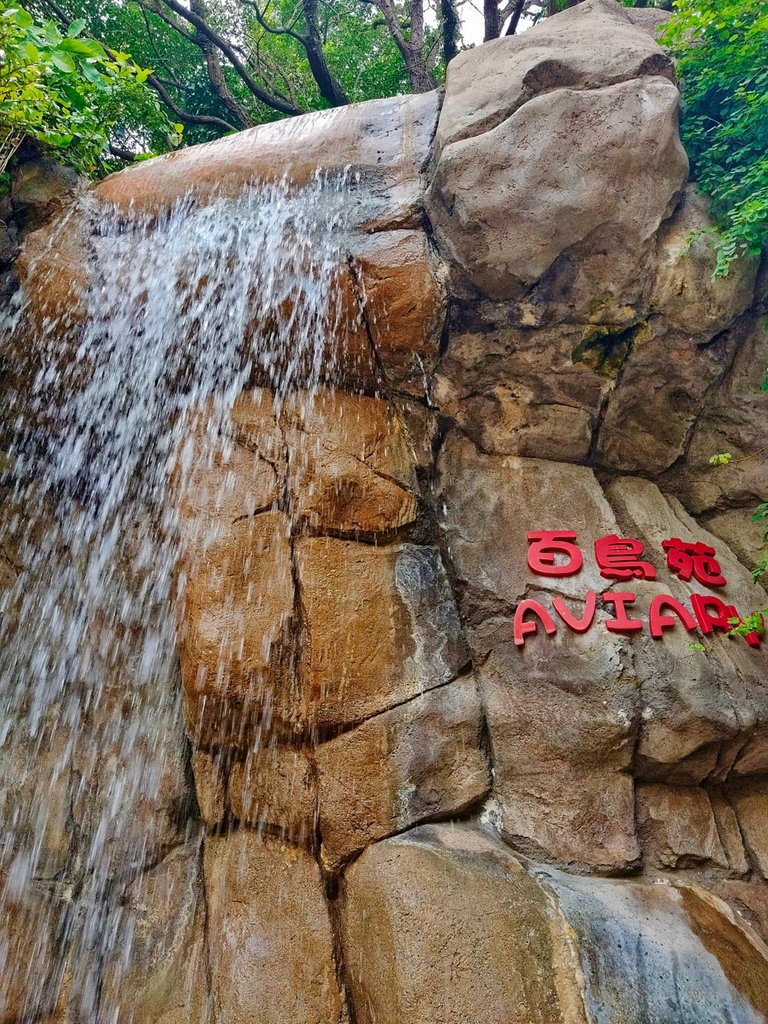 Below the running water were these beautiful sunflowers.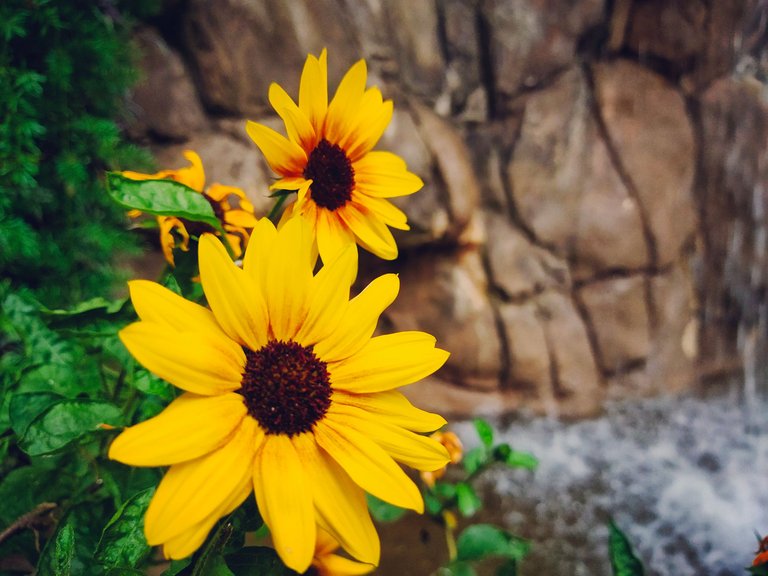 It was almost five in the afternoon and the lady guard was already closing the gate. However, as she saw some visitors willing to see the Aviary, she allowed us to enter but only for a few minutes.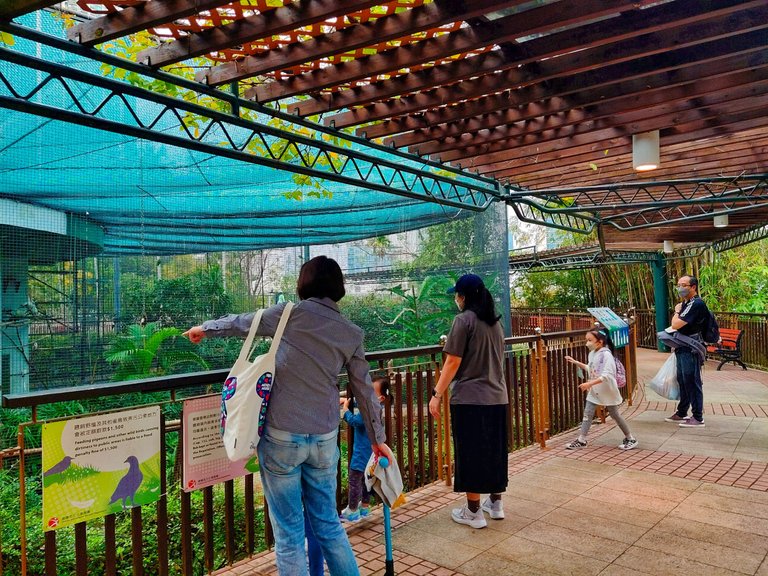 It gave me the chance to see different species of birds and they all were beautiful.
(red-tailed cockatoo)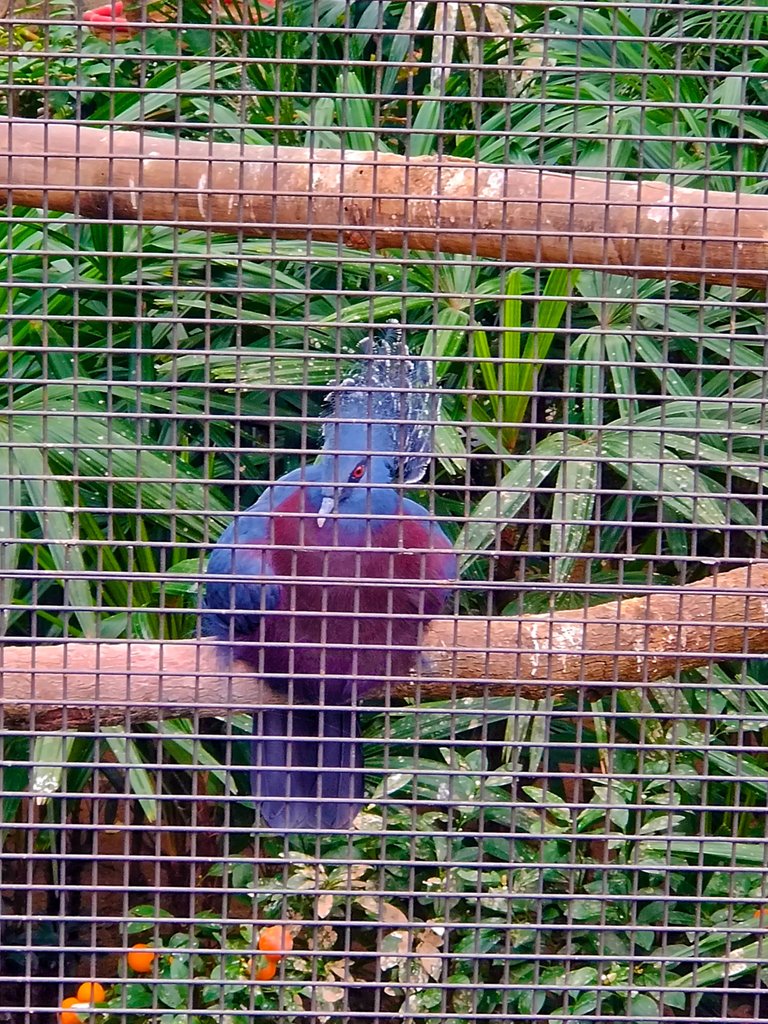 I forgot to take the name of these cute tiny birds.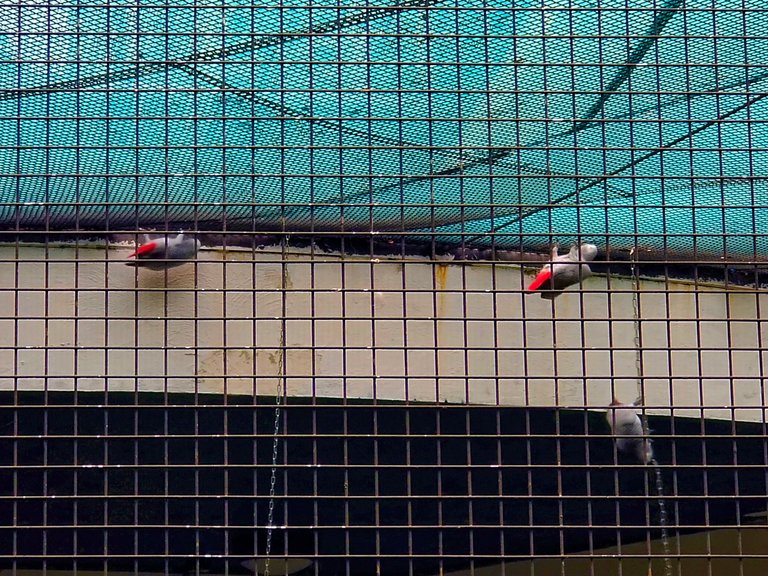 (Yello-naped & yello-headed Amazons)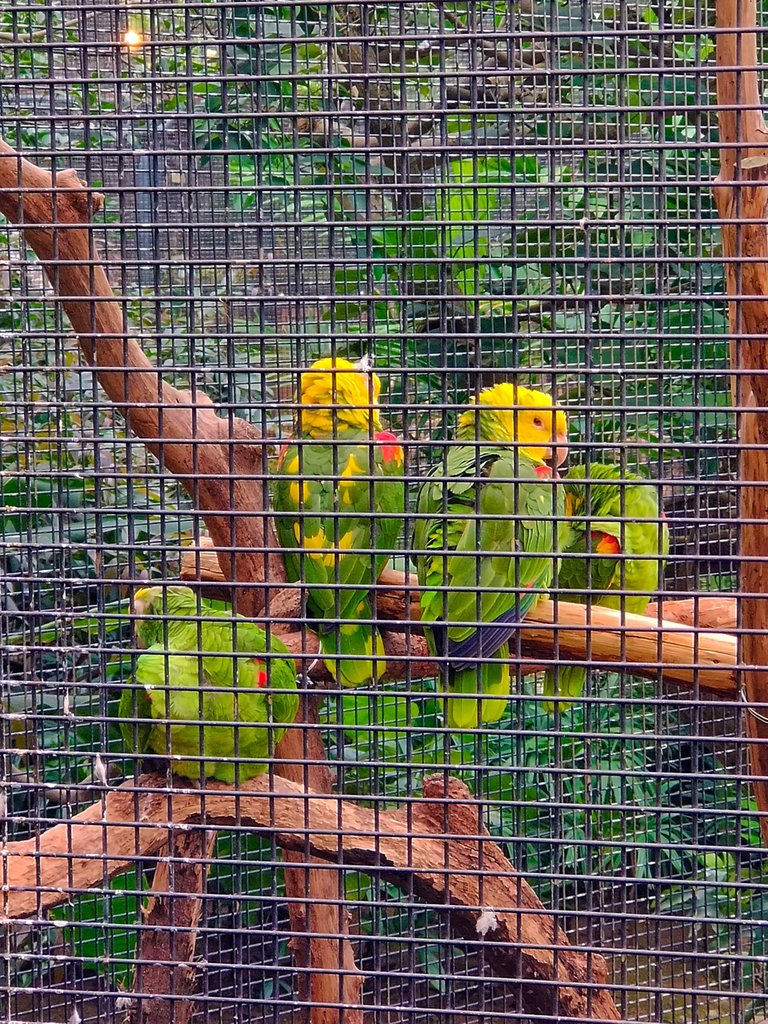 And other species inside the other net cage. Based on what I read here, the Aviary is notable in its successful breeding, which includes Nicobar Pigeon.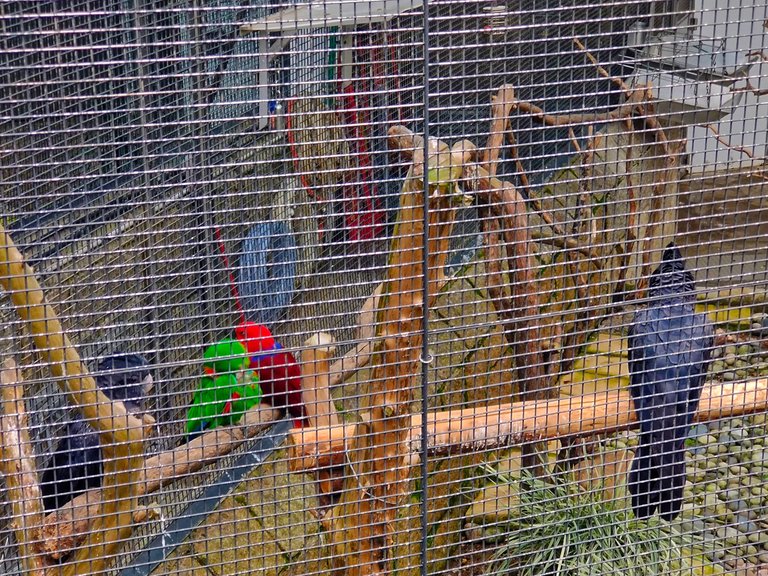 Since it was almost five, the lady guard was about to close the Aviary, I was unable to explore the other section. This park is so large that I didn't have time to explore all the areas and recreational facilities. I might go back there again at a later date.
My journey to this park came to an end at this McDonald's shop. Again disregarding my intolerances, I ordered the enticing matcha-oreo ice cream and sat by the edge of the bird lake to savor it.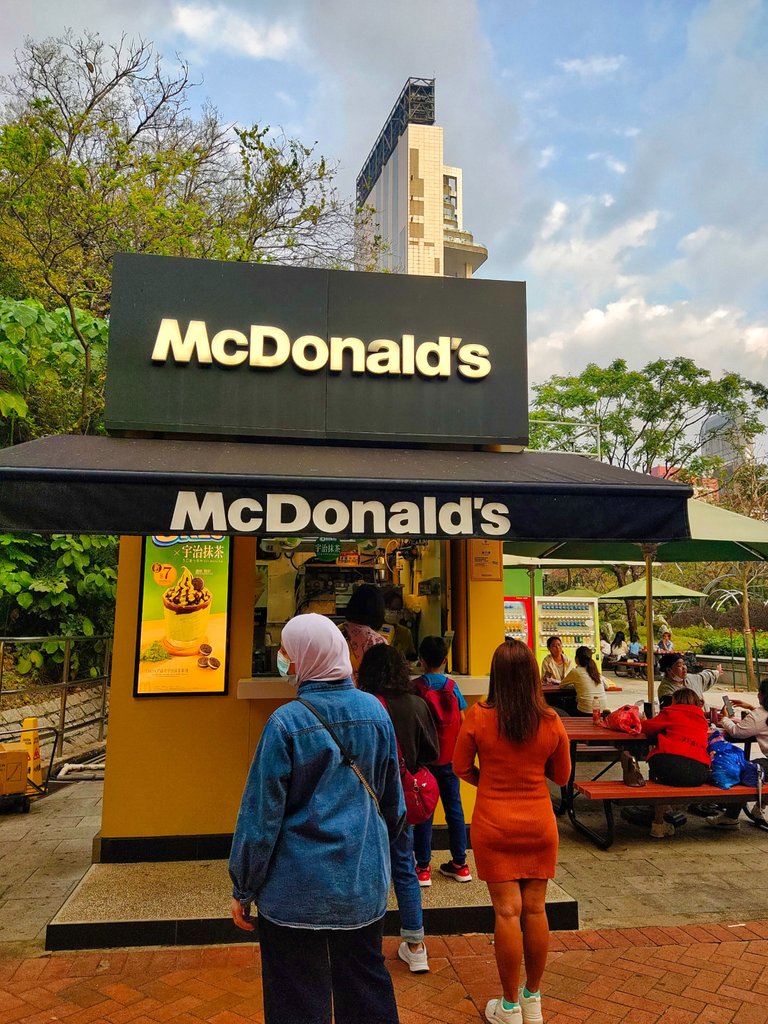 Before heading home at night, I stopped over at Food Republic and ordered Taiwanese food for dinner. Food is always part of my trip. I can't just leave a place without trying a new taste of culinary.
That concludes my trip to the wild in the heart of Tsim Sha Tsui. Happy humpday #WednesdayWalk community and to its founder @tattoodjay.
I hope you like it. Until next time 🙂. Thanks for stopping by.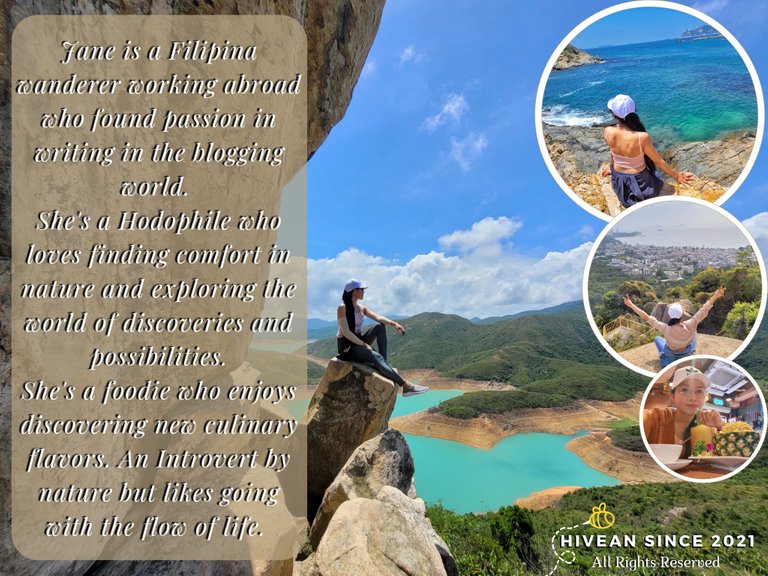 Join her on her quest for self-discovery and wanderlust. If you like her content, don't hesitate to upvote, drop a comment, reblog, and follow for more wonderful adventures.
---
You can also reach me on my socials and let's be connected:
•Facebook
•YouTube
•Twitter
•noise.app
•read.cash
---
▶️ 3Speak
---
---