Empowerment Market - Rethink Poverty
November 4, 2022
Thank God it's Friday!
And thanks @dswigle for creating #MarketFriday. A community that aims to share different markets and cultures across the globe as we go places, do things, and buy merchandise. The rules are pretty simple. Just to go to a market, take photos, then post an interesting story about that market to this community. That's all. So let's start the #MarketFriday.
---
I once shared here about a small market in Central Pier where less CO2 emission products can be bought. This market aims to "encourage people to buy local organic produce as a pledge to reduce CO2 emissions and live a healthier life."

It was an interesting market where the local farmers of Hong Kong are the beneficiaries of this event which happens only every Sunday.
---
I was in Central again one Sunday, and I came across another market with interesting spots to capture.
Are you familiar with Oxfam?
It is a non-profit organization that assists the less fortunate by providing programs to alleviate poverty. And I'm sure there are Oxfam offices in other parts of the world.
I became intrigued by this board while wandering around a certain market. When one of the young volunteers approached me, I was taking a photo and reading the information posted on it.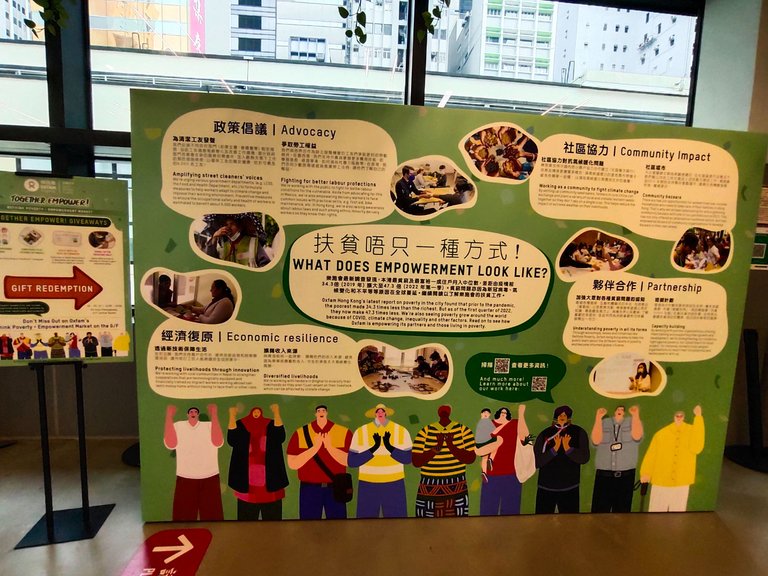 I listened intently to the young volunteer's explanation. That's when I found out that Oxfam was organizing an event called Rethink Poverty - Together Empower..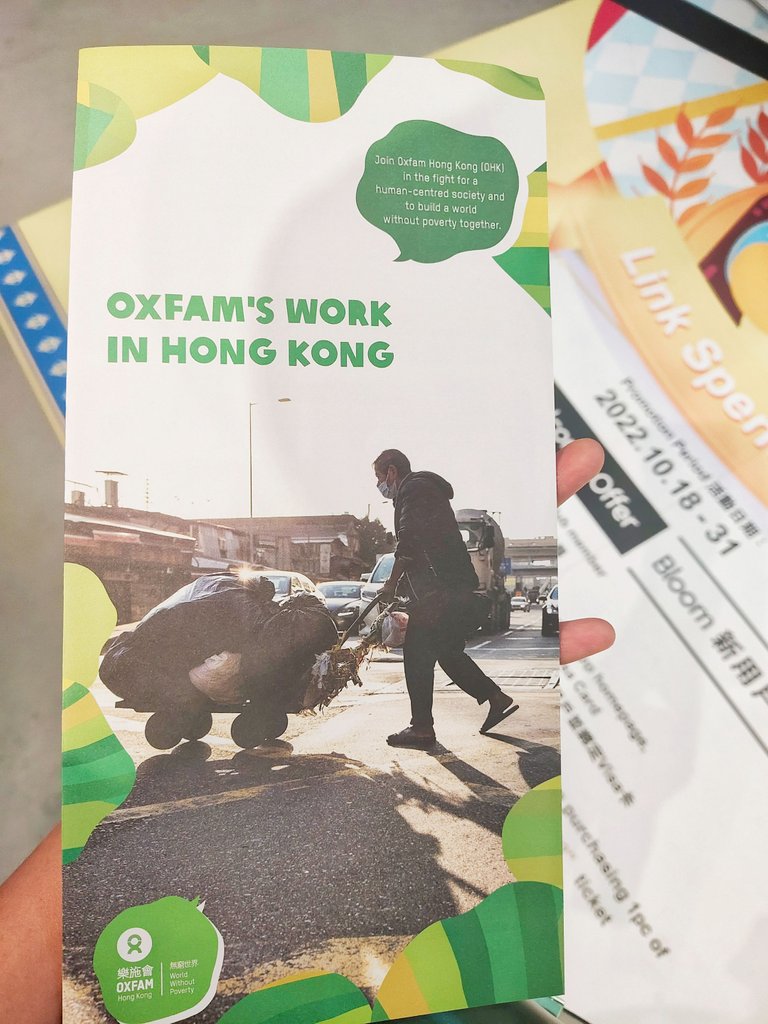 The volunteer invited me to join their mission of assisting the unfortunate people of Hong Kong, particularly the elderly living on the streets. As he stated, "those are the safest way to send donations directly to the organization rather than handing it to anyone else from the group, as it may just go to other hands." That made sense to him. There were a variety of volunteers in the booth from different races, not just Chinese.
I have a soft spot in my heart for the poor elderly, especially those who live on the streets. In fact, as part of my Christmas giveaway held on another platform, I gave a Christmas gift to an elderly woman on a street in Kowloon City last Christmas. My friends from that platform were undoubtedly aware of the event. Additionally, assisting and taking care of elderly has been my work since 2015.
I promised to send some donations once I received my salary this month because I had the QR codes.
The theme of Oxfam's Rethink Poverty event was "Together Empower." The event took place in Central Main Market from the 18th to the 22nd of October. They hope to instill in the public the value of empowerment in the fight against poverty. They also invite others to join the mission and participate in this event. They actually have posted about this event on their website, which you can find here.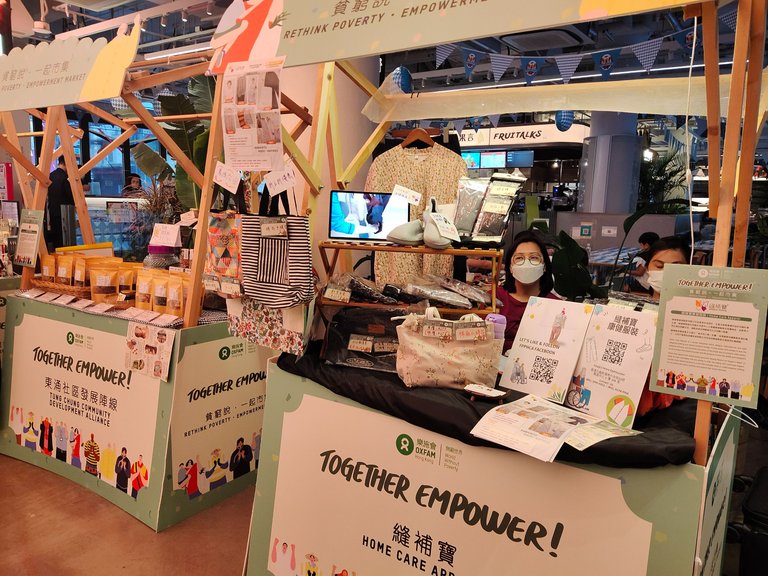 A few booths were selling environmentally friendly products, handicrafts, souvenirs, and gift items, as part of the Oxfam event. All proceeds will go to beneficiaries, the poor community of Hong Kong.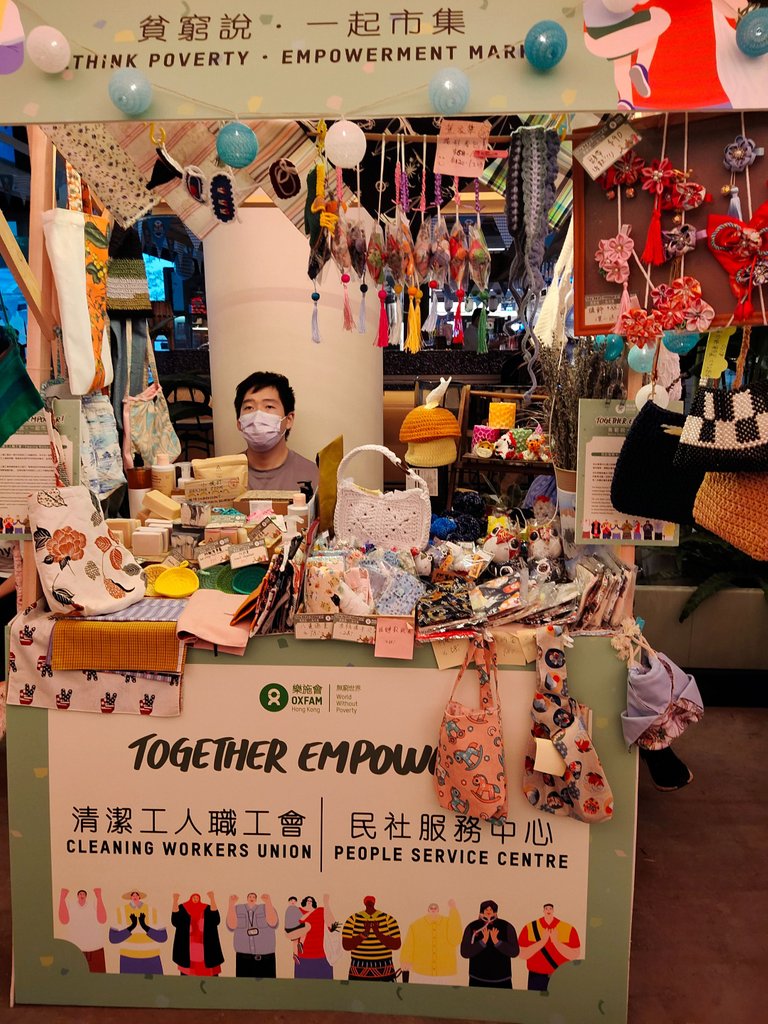 This was a great initiative of Oxfam that also raised awareness in the public about poverty and how togetherness can alleviate the cases and bring about change. In case you want to donate something to Oxfam, here are the QR codes. You can verify them first anyway before sending donations, or directly visit the website for more information.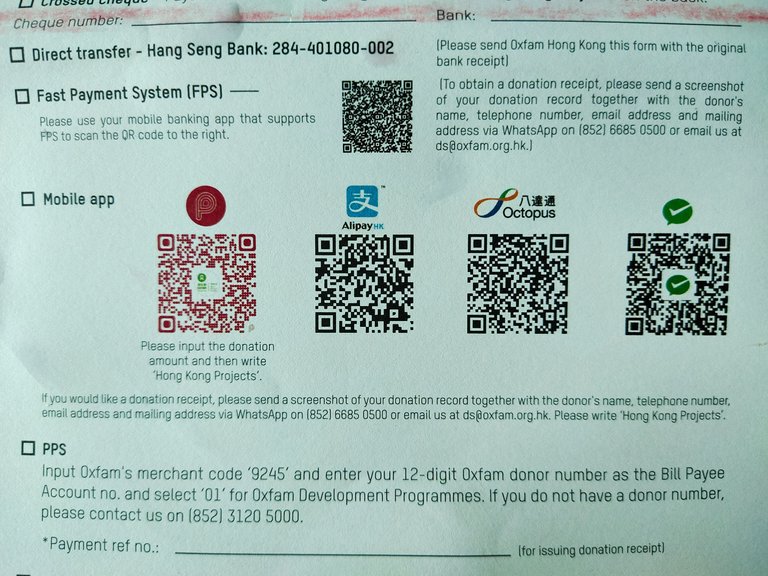 ---
This was the lobby where Oxfam booths were located. Those traditional red lanterns in circular design look amazing. Can you count how many lanterns are there?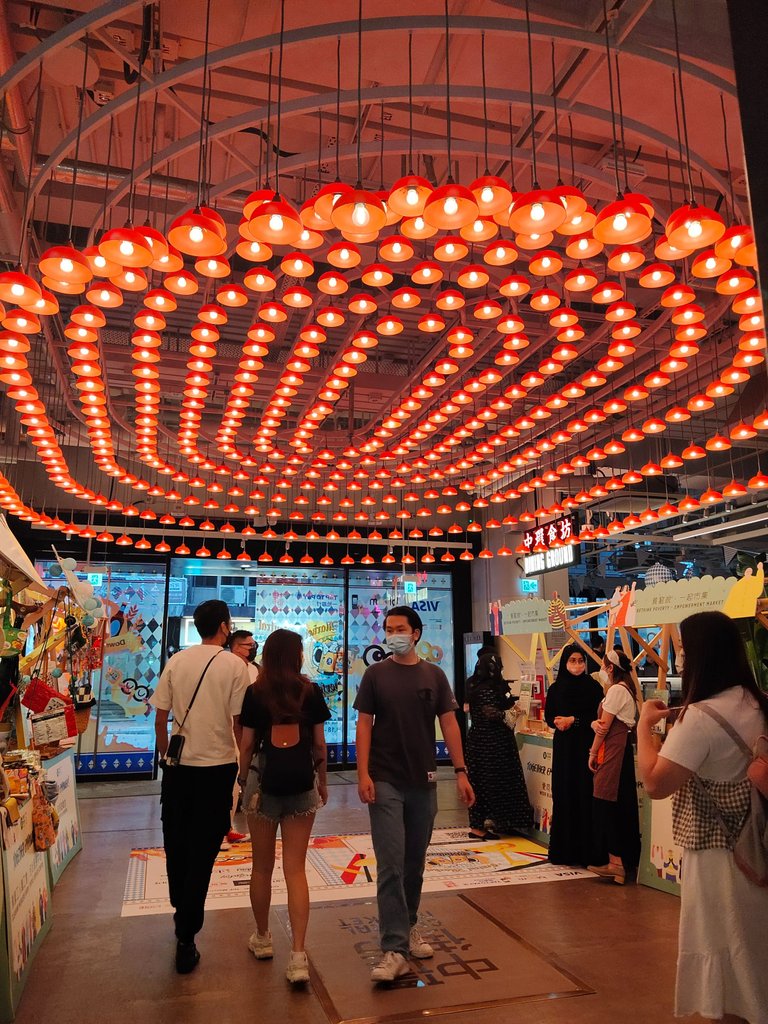 After checking the Oxfam booths, I had a chance to visit some events on the other side.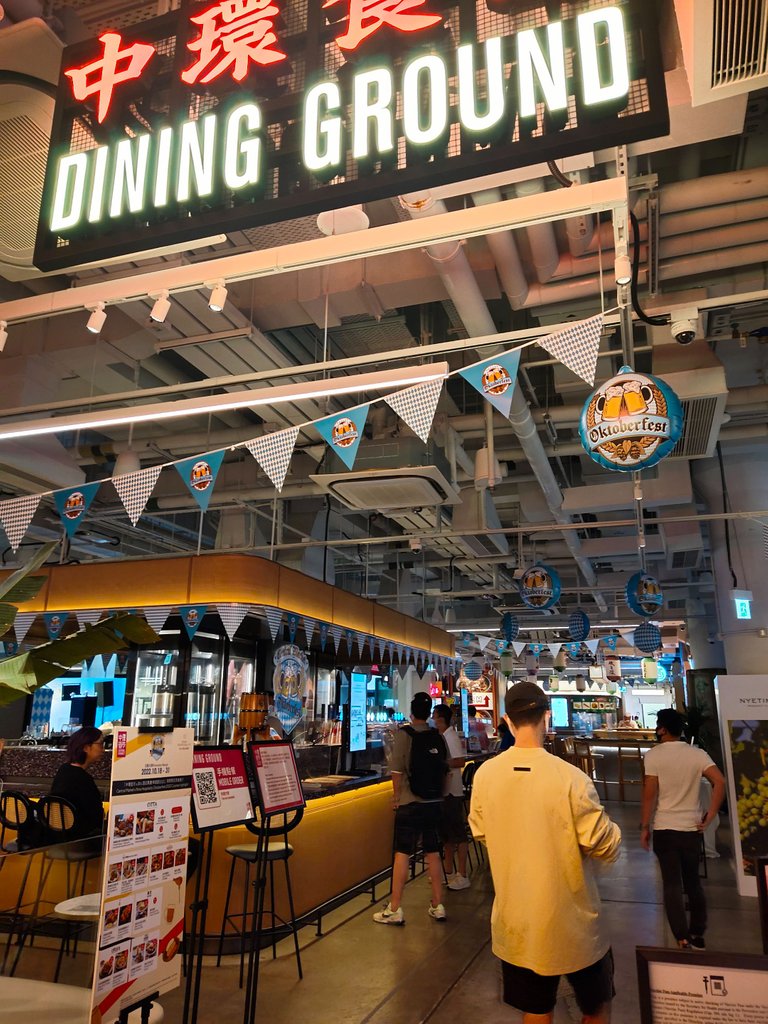 There was an ongoing Oktoberfest on the dining ground of the market.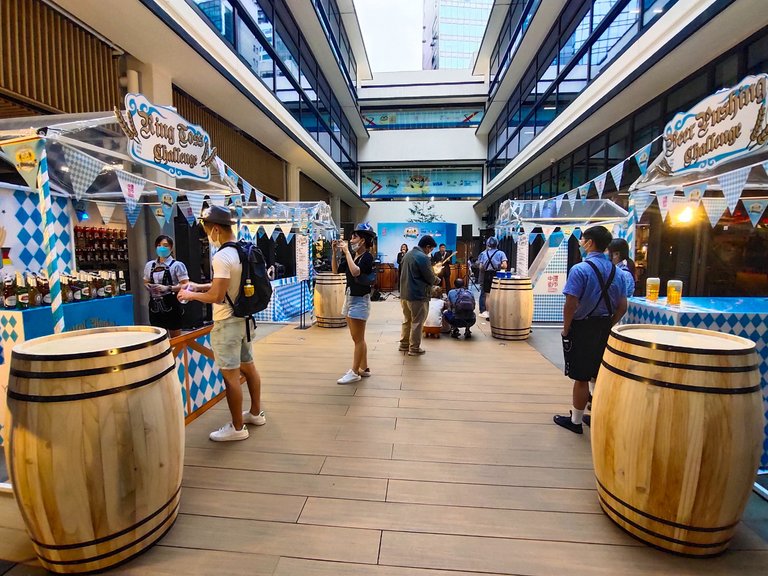 Various challenges, such as pushing beer and ring toss challenges, are available at each booth. I was hesitant to participate because I was alone. Furthermore, playing the challenges with a partner is more enjoyable.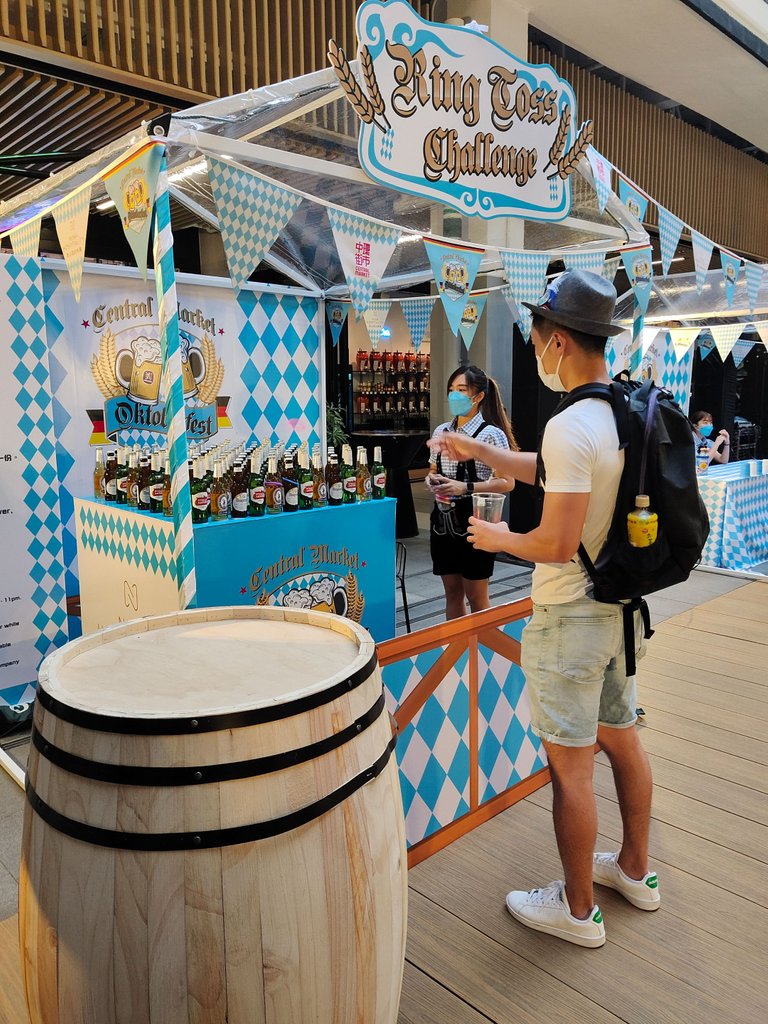 On the center stage was a local band singing, old, classic, and even new songs. You would definitely jive along with the beat of their music.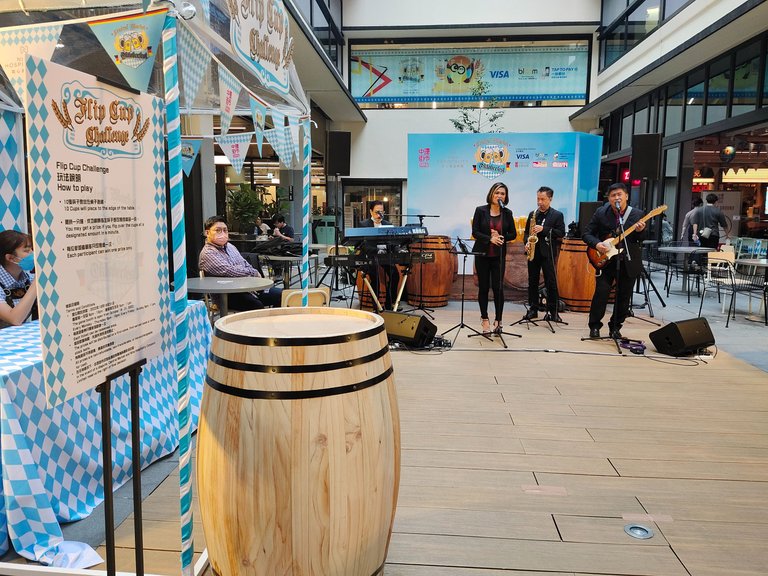 It was my first time visiting this part of Central, and I was stunned by the number of different bars on the dining ground.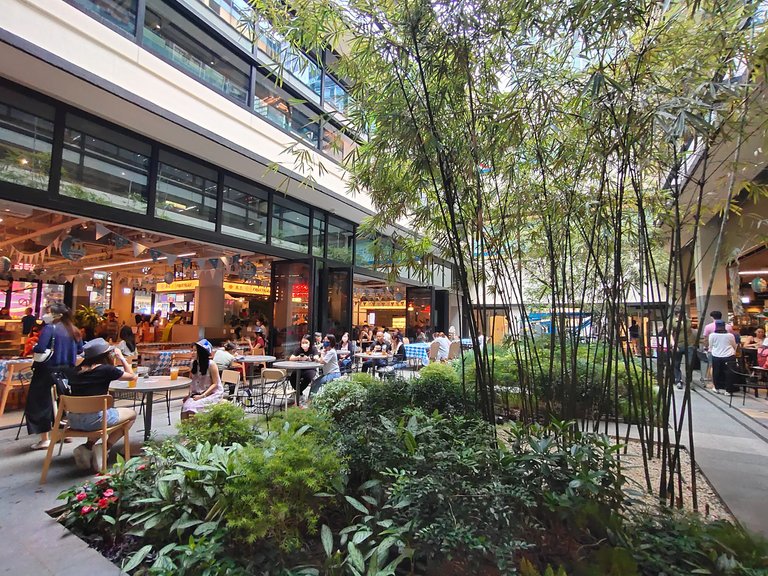 Not just bars are in the place, but also different cafes, pastry shops, and restaurants serving different cuisines.
A shop for German Bavarian cuisines in this place.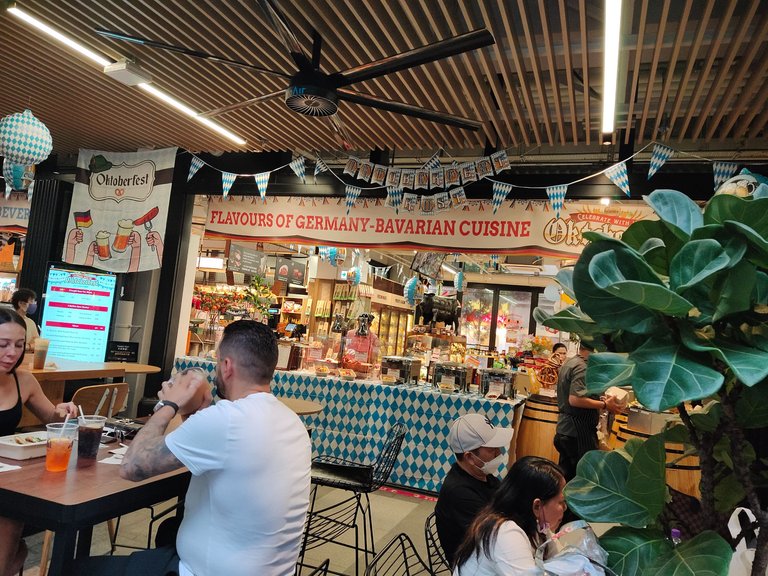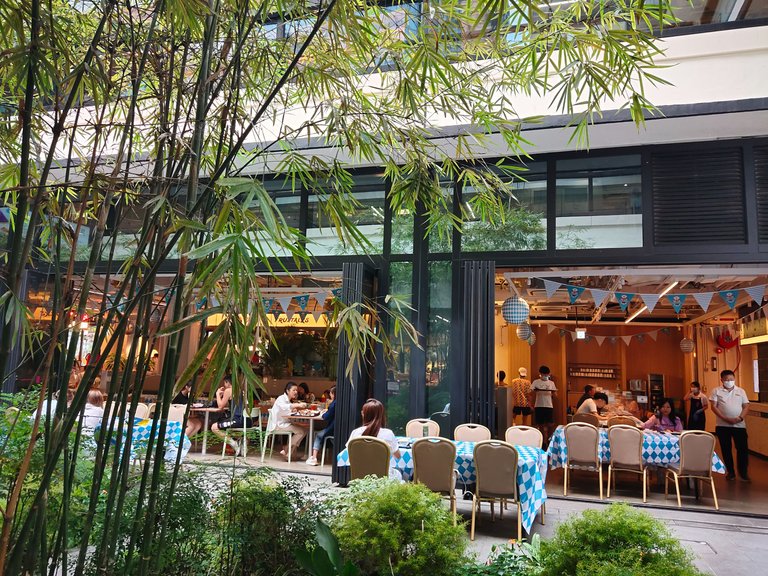 Of course, some Chinese restaurants serve traditional food and delicacies.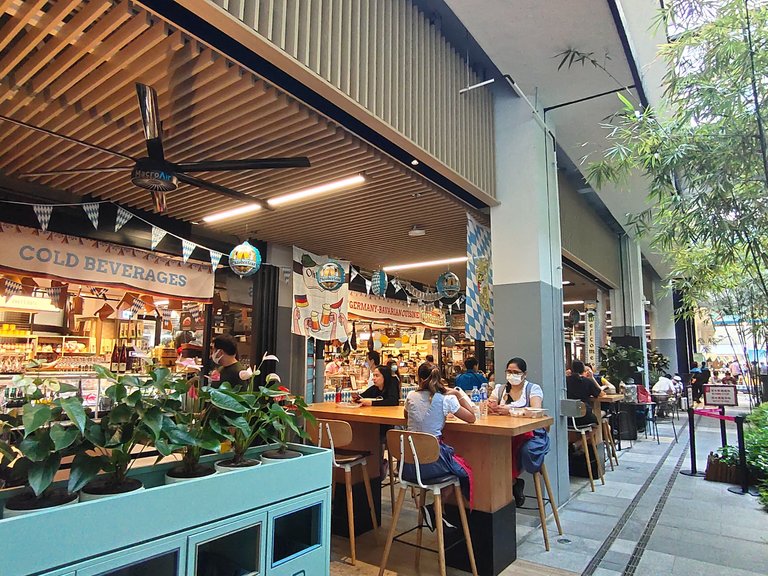 Without a doubt, this location is dedicated to glorious food, drinks, and some sweets for your sweet tooth. I'd like to return one of these days to eat at one of the local cafes.
That concludes my #MarketFriday for today. Advance happy weekend everyone.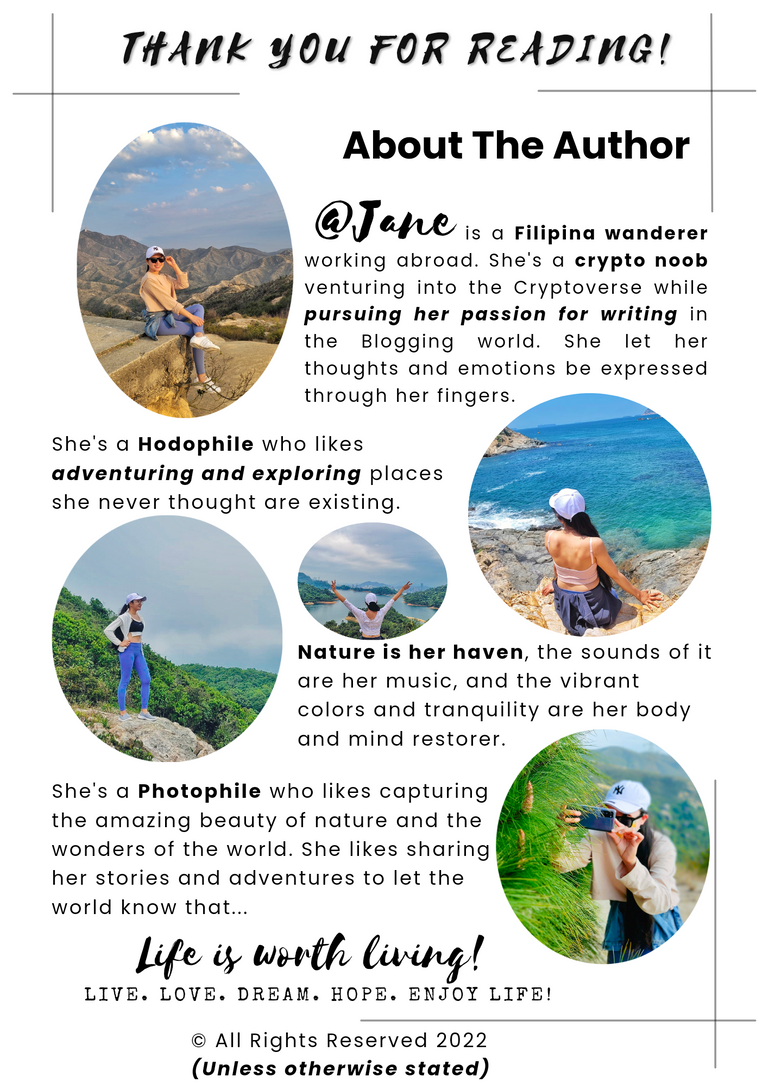 ---
---