If One's Different, One's Bound To Be Lonely (LOH 123)

4 March 2023
Why are there so many lonely people? Why is it so hard for people to make real connections when almost everyone wants to make real connections?
These were the questions asked by @merit.ahama for the current LOH Contest. It made me think of the reasons why. There are so many things to do to not feel lonely. But why do we end up sulking at the corner or feeling lonely?
Simply because we are different, we are imperfect, circumstances and discrimination are bound to happen, and so is loneliness.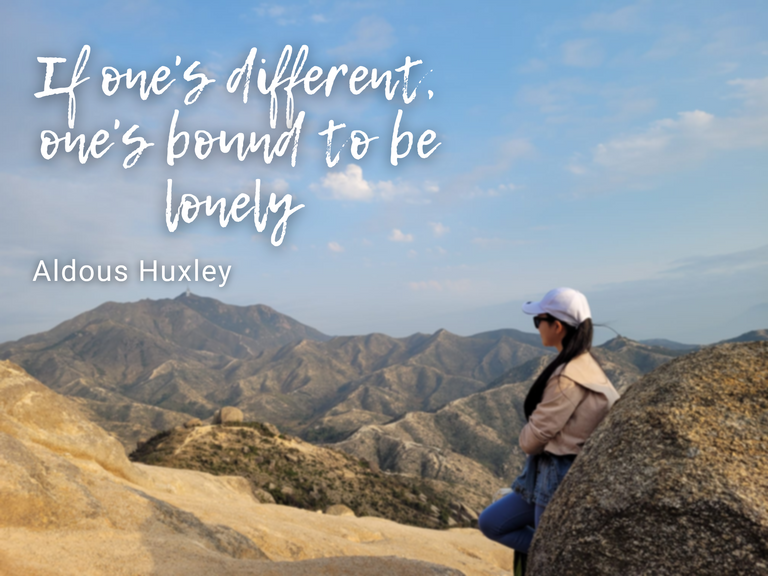 ---
Now putting myself into this situation, when do I feel lonely?
We all experience loneliness at some point in our life, and there are obvious causes for this. One of those is losing someone or something valuable to us. I remember feeling extremely alone at the time when I was literally abandoned by someone to whom I had given almost half of my life and who I loved more than myself.
I became so isolated in my own dark world that I lost sight of the true purpose of life. My environment seemed colorless and lifeless. I felt alone as I walked through the busy crowd despite the people around me. I almost lost sight of the fact that I have my family and that I can just simply love myself back when I feel unloved.
When I made the decision to live alone and away from home, it was incredibly challenging to develop real connections with the people around me. We seemed to be physically connected, but not in the way I wanted. At the end of the day, all I can do is to depend on and communicate with myself. As if I were crazy in my isolated world. Eventually, I get used to being by myself and experiencing loneliness.
But why stay lonely in my world when I can reach out to others? Simply because that's where I felt unjudged. Because I felt like even if I want to connect with others, they won't make the same connection with me. There are always differences, misconceptions, expectations, and discriminations. There are always judgments. And it sucks living in other people's minds. It sucks thinking about such stuff. As a result, I always opt to be alone.
Additionally, some people can't help but leave stains on you even after you've moved on from past mistakes. They would make you feel as if you can't improve and you can't do any better. And if you want to be real, talk or write differently, you'll be doubted, you'll be judged. And it sucks a lot when it happens to me. But it sucks more those who downgrade and make one feel unaccepted and lonely. I seldom express my feelings and emotions, will I be doubted again? But who reads this part anyway?
Finding comfort in Solitude
However, not all the time that I am alone, I feel lonely. These two are utterly dissimilar. Most of the time, I'm happiest when I'm by myself. I am happy with my own company. Free from commitments, and most especially, free from judgments. And that's when I understand the true meaning of solitude and give myself time to self-reflect. That's when I appreciate the true meaning of life, the blessings I received, the people who loved me, those who unreluctantly make real connections with me, and those who won't make me feel alone and lonely.
Undeniably, loneliness is inevitable, it happens to anyone at any time. So in recent years, I'm finding ways to withstand it through traveling and writing.
---
Let's say what the newbie, @itravelrox, can say about this topic. I'm inviting you lady to join Ladies of Hive 😊.
Thanks for stopping by.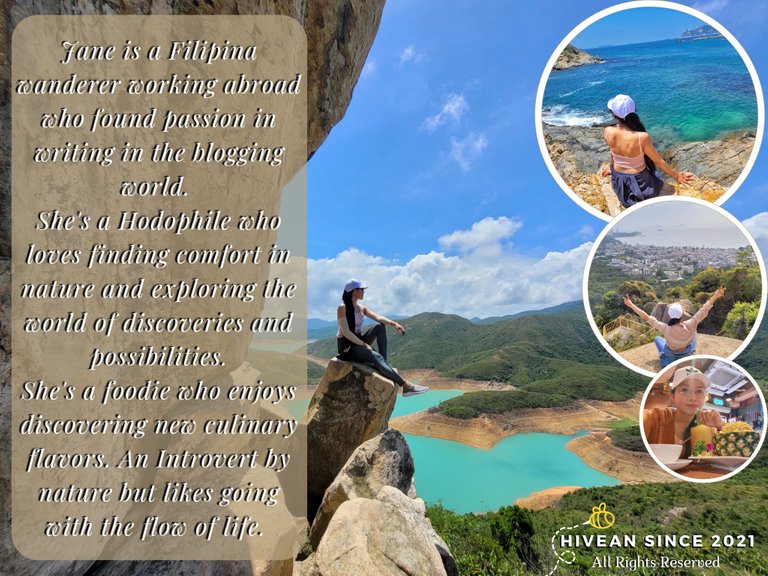 Join her on her quest for self-discovery and wanderlust. If you like her content, don't hesitate to upvote, drop a comment, reblog, and follow for more wonderful adventures.
---
You can also reach me on my socials and let's be connected:
---
---