Island Shopping and Food Tasting
June 2, 2023
You probably have read my post about my recent visit to Cheung Chau Island to attend the Bun Festival alongside the celebration of Buddha's Birthday. In case you missed it, don't hesitate to click the link above.
I've visited this island a number of times, and Cheung Chau is a popular tourist destination in Hong Kong. On this island, there are a lot of activities and sights to see. Additionally, the beaches are best to visit, especially in summer. But more than anything, it's a great spot to relax after a long weekend. The environment and scenic view are just so relaxing.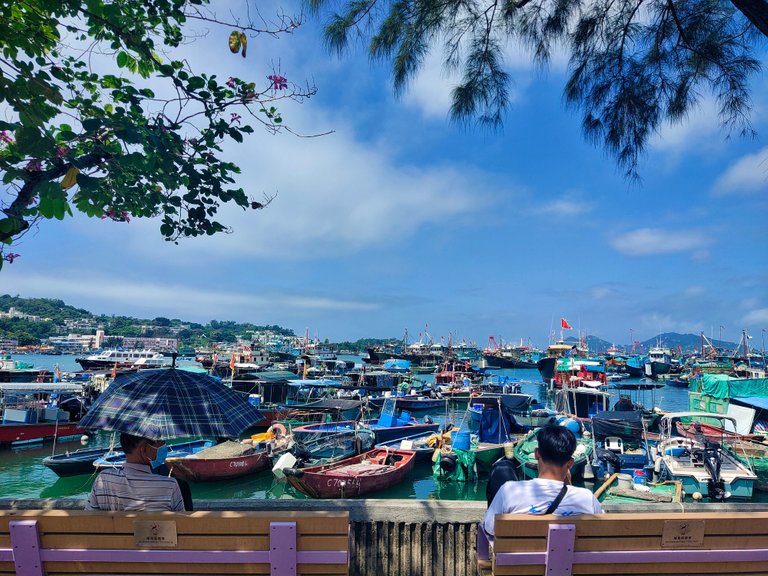 After watching the festival parade, I roamed around the village and visited several shops. Streets are narrow and crowded given that it was a festival day. So they are only accessible by foot. However, there are many bicycles that can be rented and used to roam around when there aren't any notable events.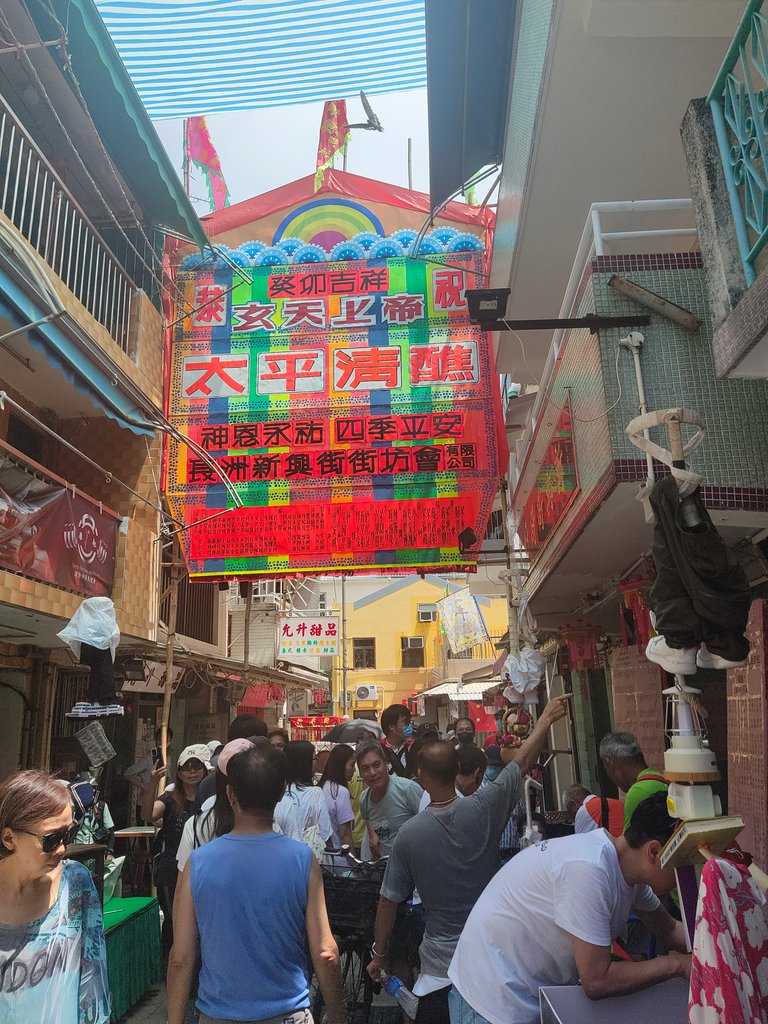 This island is also one of the remaining fishermen's villages in Hong Kong. Given that fishing is one of the sources of income for the villagers, dried seafood and other seafood products can be seen across the village. It's typical to see hanging dried seafood and some on baskets, such as fish, octopus starfish, fish maw, prawns, shrimps, clams, and others.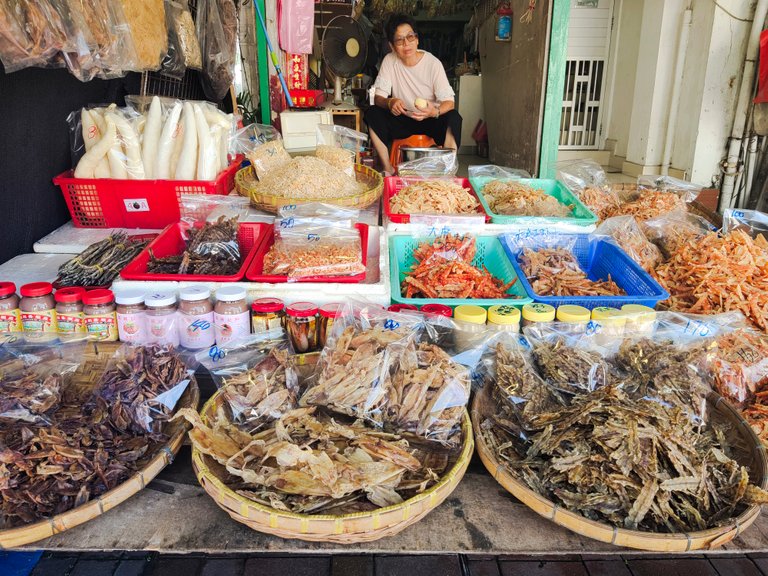 There are also preserved round-shaped sausages (lower right corner in the photo) with salted egg yolk, and it was my first time seeing such. I ate several Chinese sausages, but not this kind.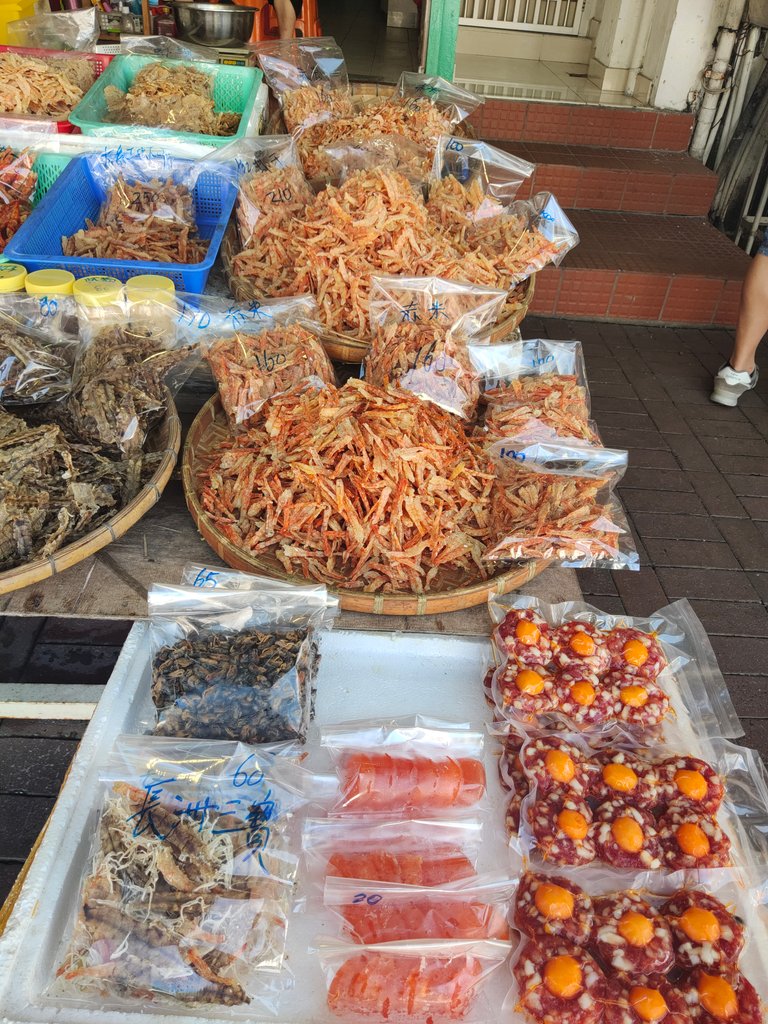 If there is dried seafood, there is, of course, fresh seafood. There are a lot of seafood restaurants along the waterfront serving fresh seafood. So it's definitely pricey to dine in and order local fresh seafood cuisine. Lobsters, crabs, and eel fish are many Chinese people's favorite seafood. They are, the most expensive as well.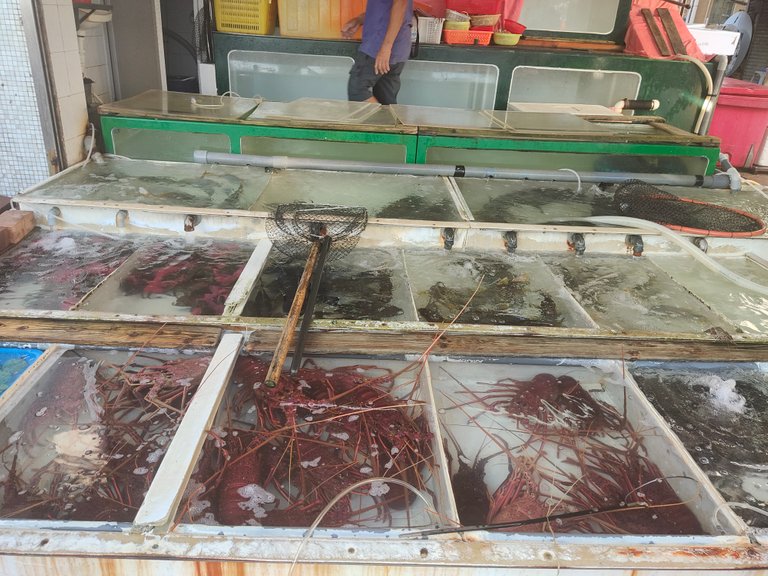 ---
And since it was a bun festival, there were a lot of bun souvenir items, such as keychains, and pillows, even sanitizers, as well as home decor, displays, and gift items. There were buns all over the island.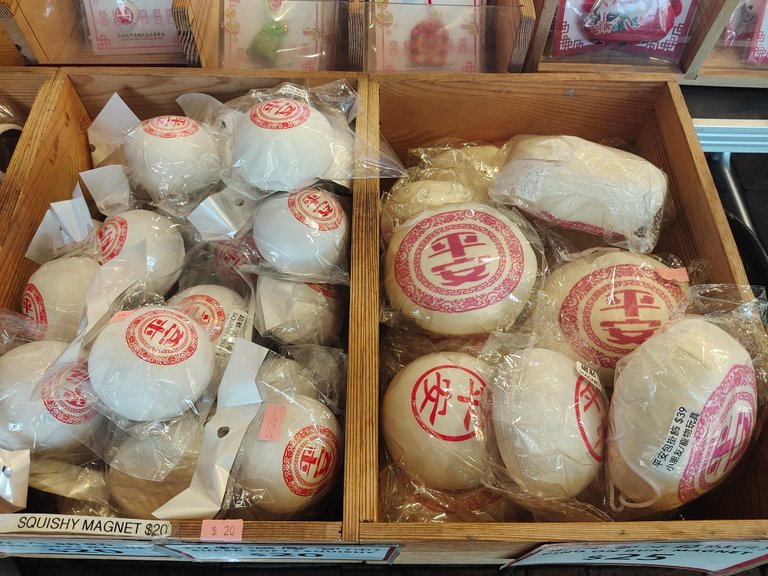 These bun pink pigs are too cute, aren't they?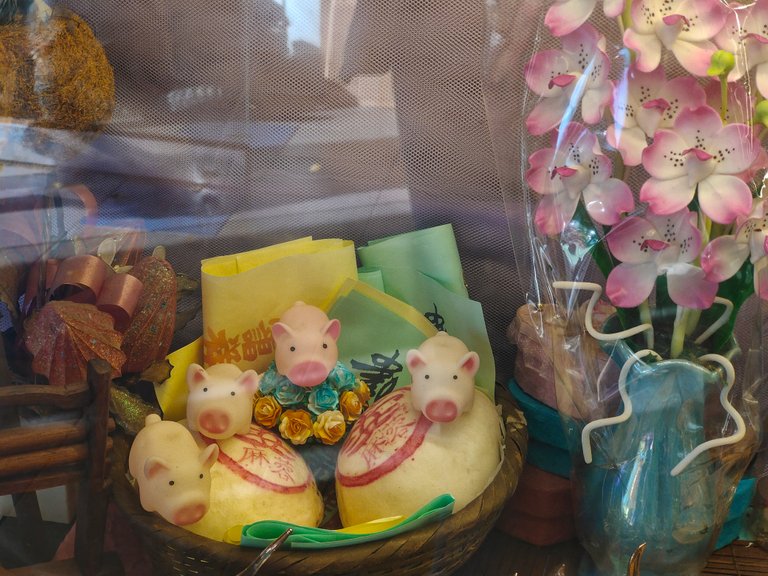 You might want to have a bite of these cute bun pillow. They probably are squishy to hug.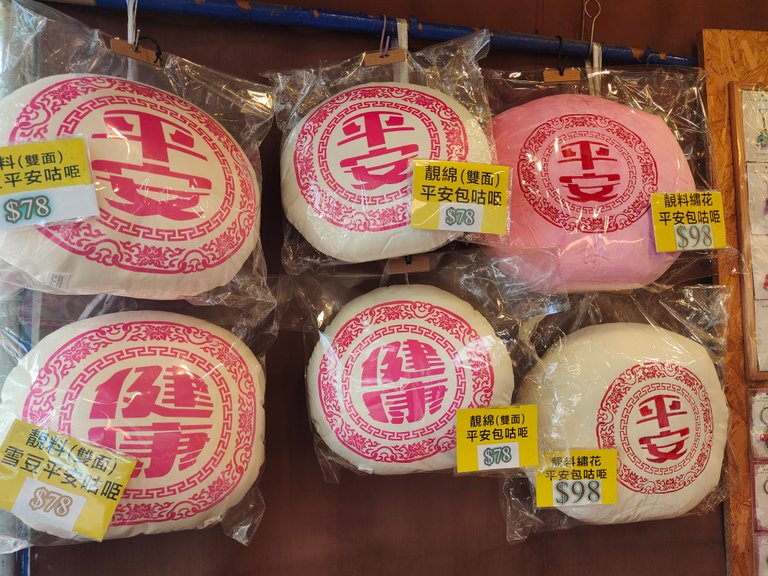 This pagoda tower design symbolizes the fishermen life in the village. There were other wood sculptures and carvings too displayed in this shop.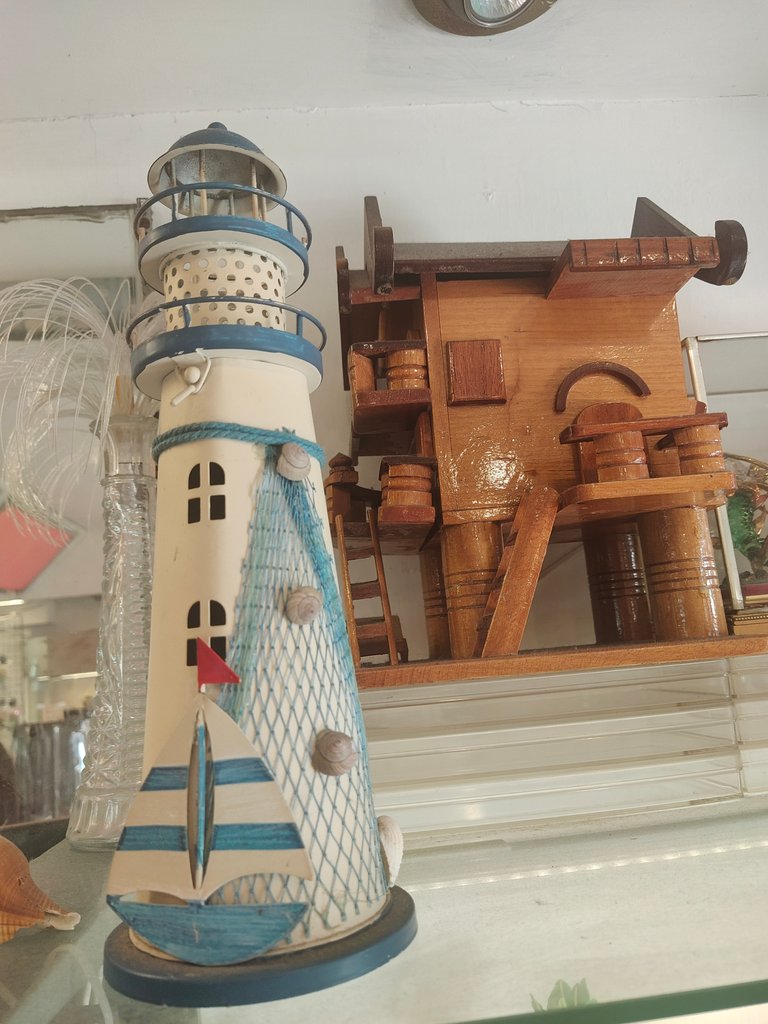 ---
Meanwhile, these bun towers aren't bun nor souvenir items, but different traditional Chinese tea. And of course, if there are teas, there are also teapots and these sets are cute with different Chinese designs.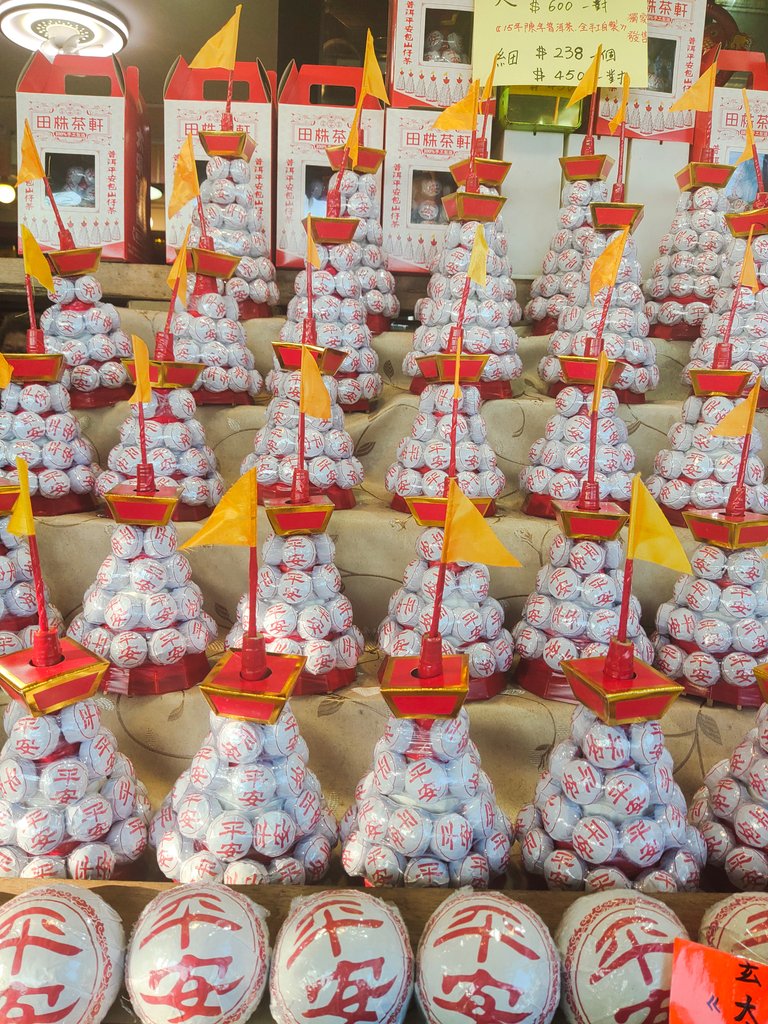 She sells sea shells by the seashore. I was reminded by this tongue twister upon entering this shop selling sea shell souvenir items, accessories, and home displays.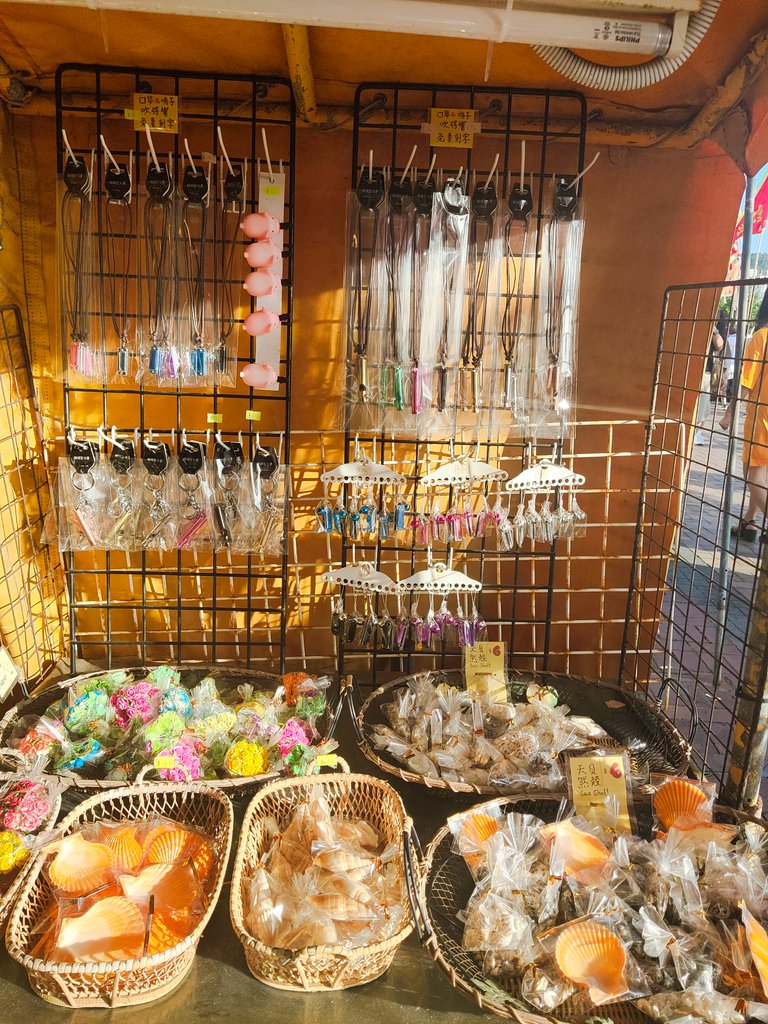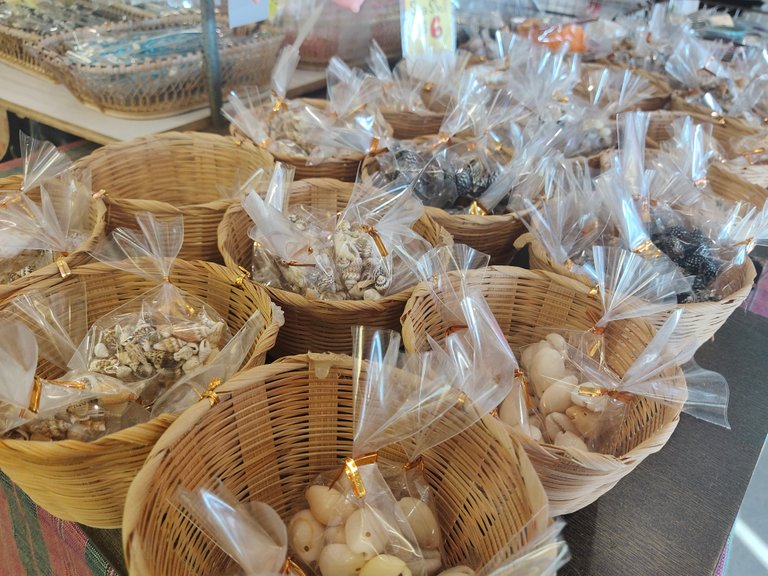 Isn't this school fish display so cute?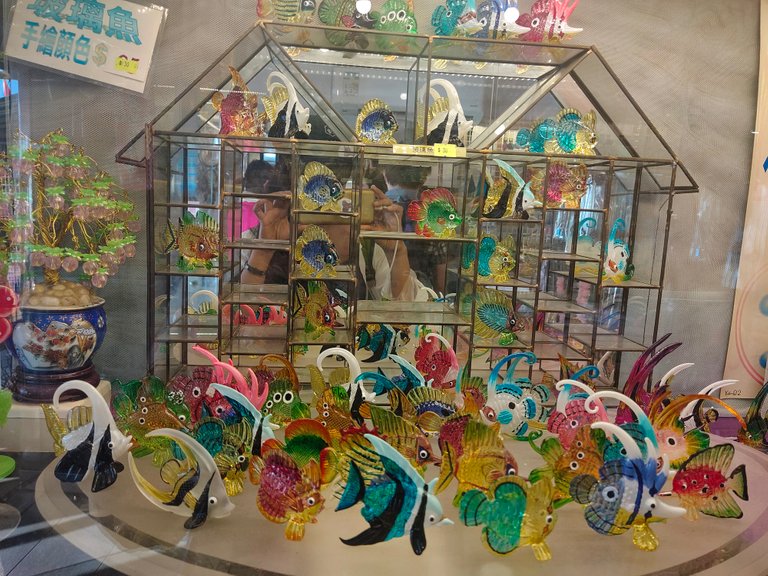 Art lovers will like this shop. There were cool and unique personal items and merchandise, as well as souvenir and gift items. The native bags and caps are definitely perfect for summer and island get-ups.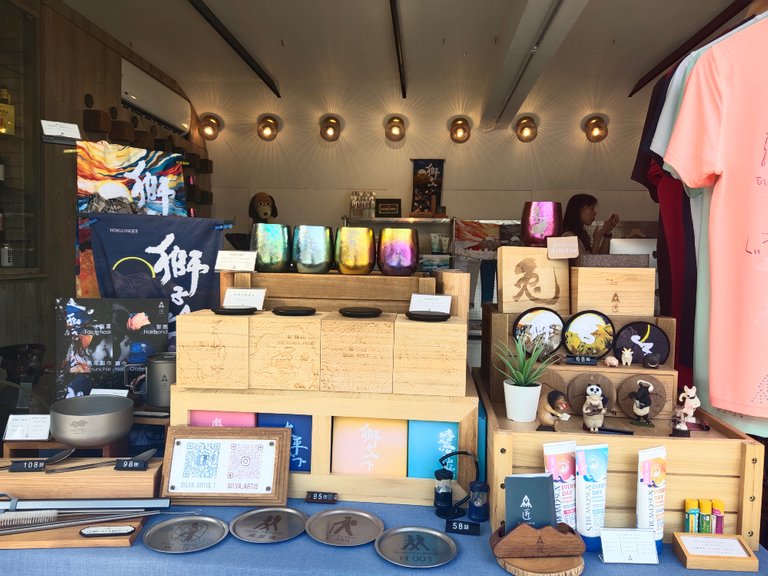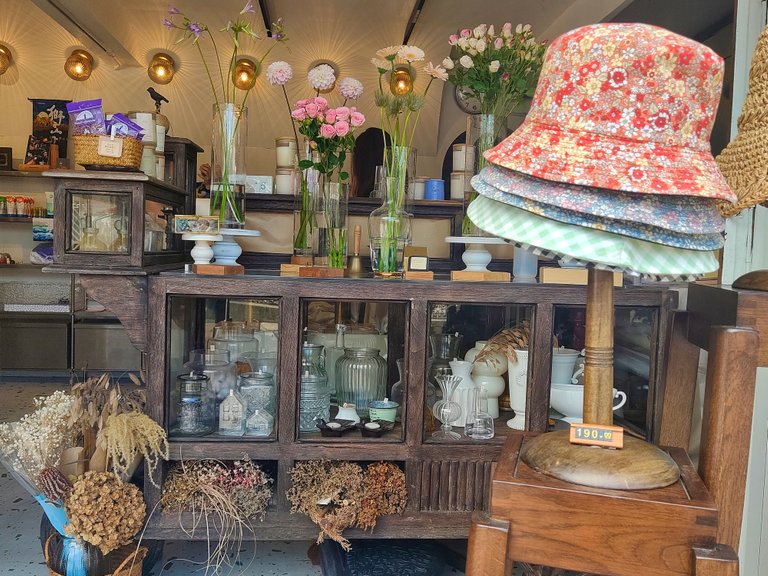 There were also scented candles, flower vases, and other unique and antique items perfect as home displays.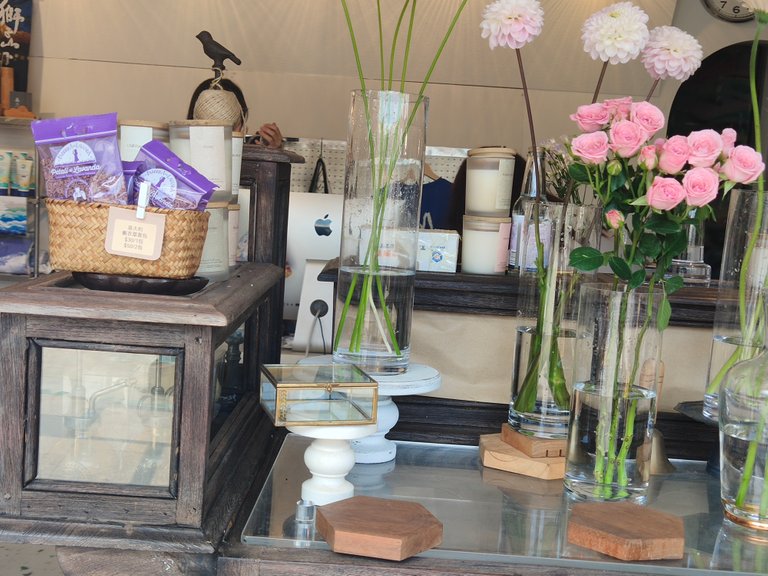 I stumbled upon yet another souvenir shops with cute displays. The main reason why I love visiting souvenir shops isn't really to shop, but to just look at items and be amused by cute displays. On some occasions, when something truly caught my interest, I would purchase it.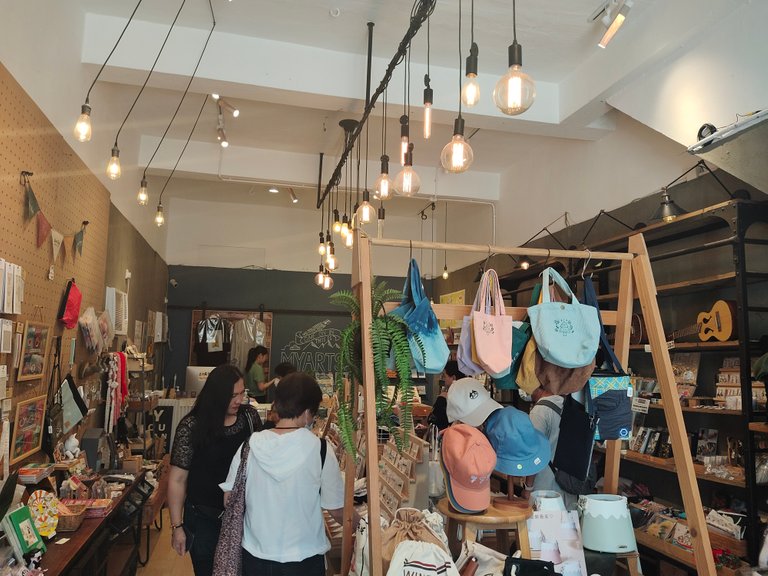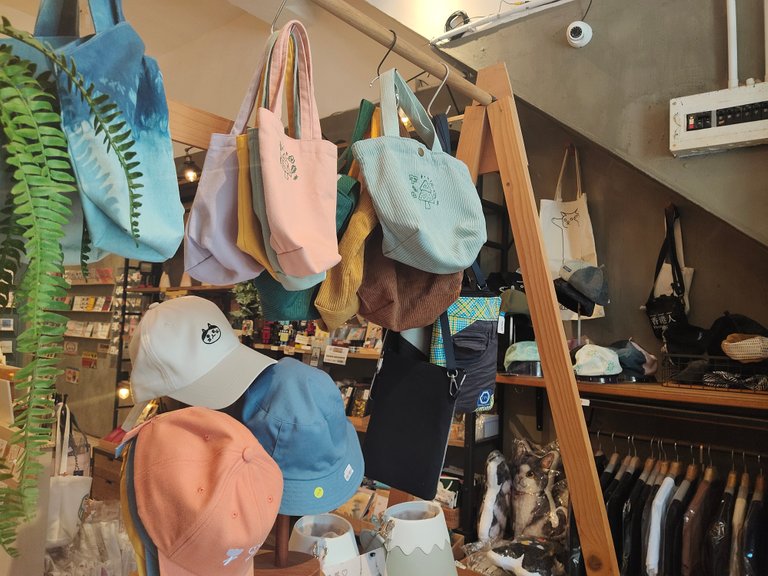 I was looking at these phone cases and I found them cool. Unfortunately, there wasn't available for the model of my phone. All seemed to be for iphones only.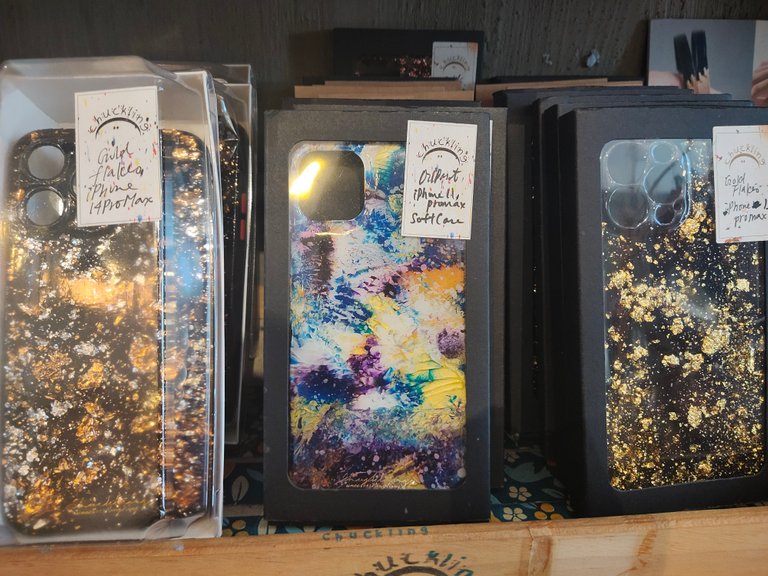 These tiny robots are cute. My nephew would probably love them. But I didn't love the price, lol.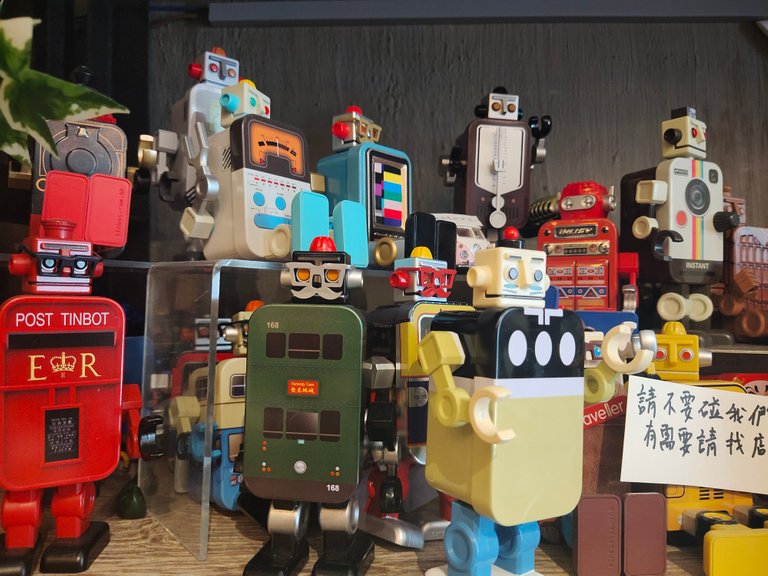 ---
Summer clothes, native hats, caps, and bags are everywhere too. This is a place full of tourist that possibly like such styles for summer outfits. You might want to purchase hats since it's freaking hot on the island. I bet you don't want your face to get sunburn.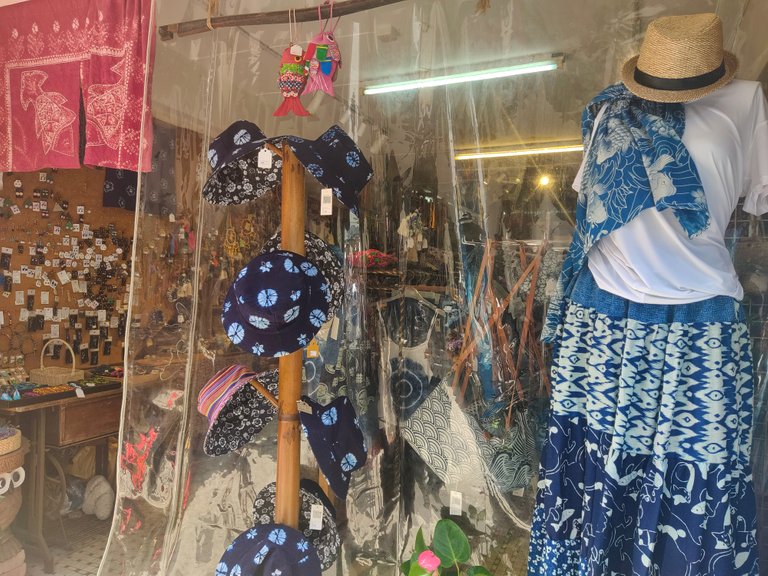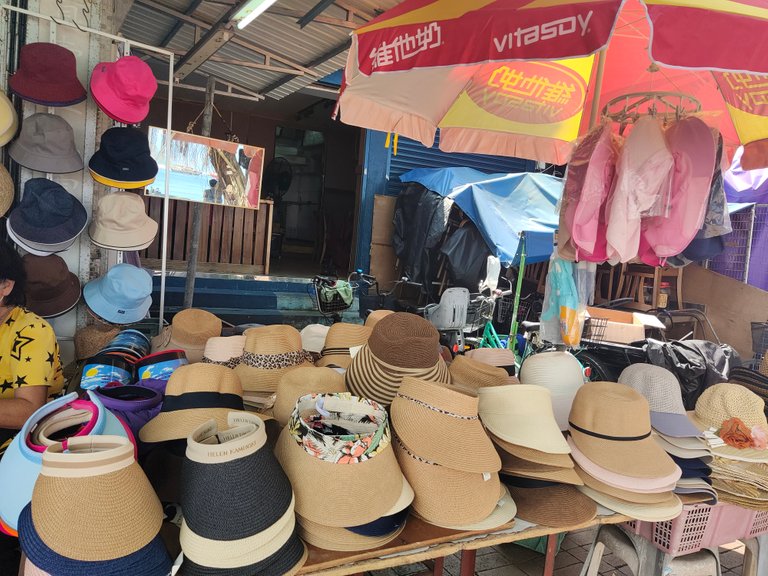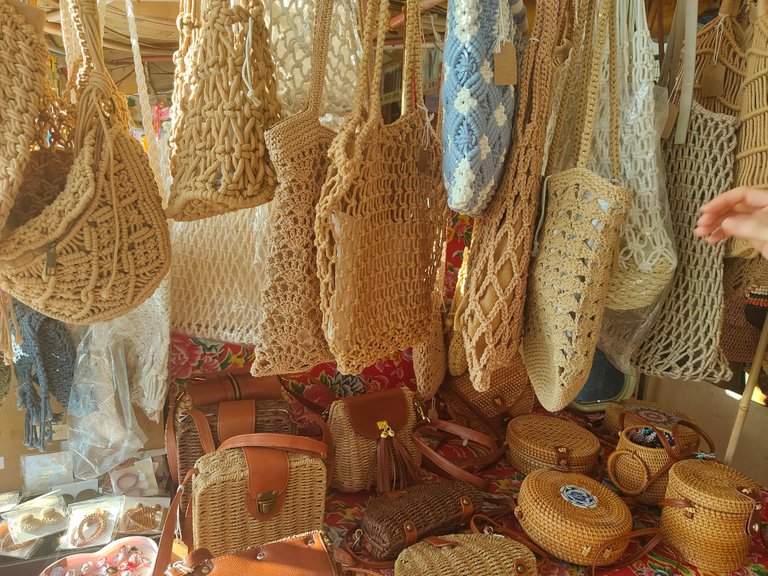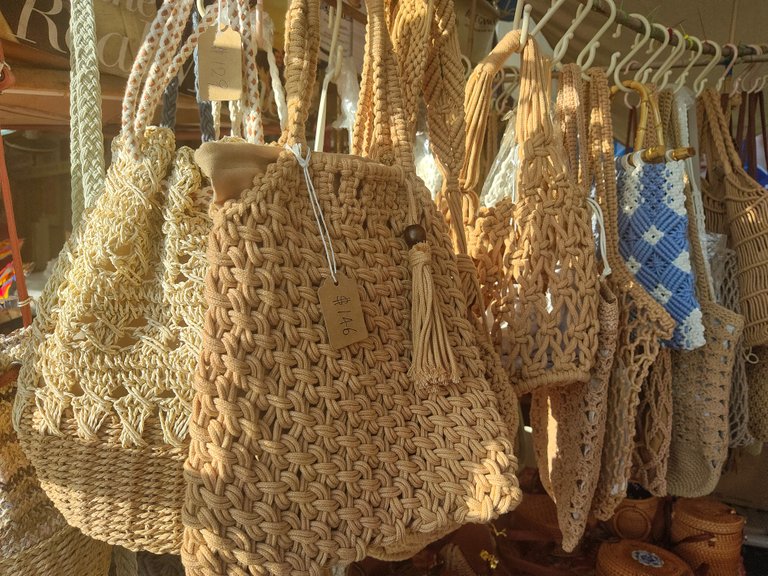 Among all souvenir shops, this was my favorite. I'm a person who loves cute and unique items, and all of the displays here were truly pretty. They were artistic and perfect for home displays. There were toys, colorful mailboxes, accessories, and heart-shaped wood crafts, love locks, and other artworks. The painted wall clocks were my favorite from this shop.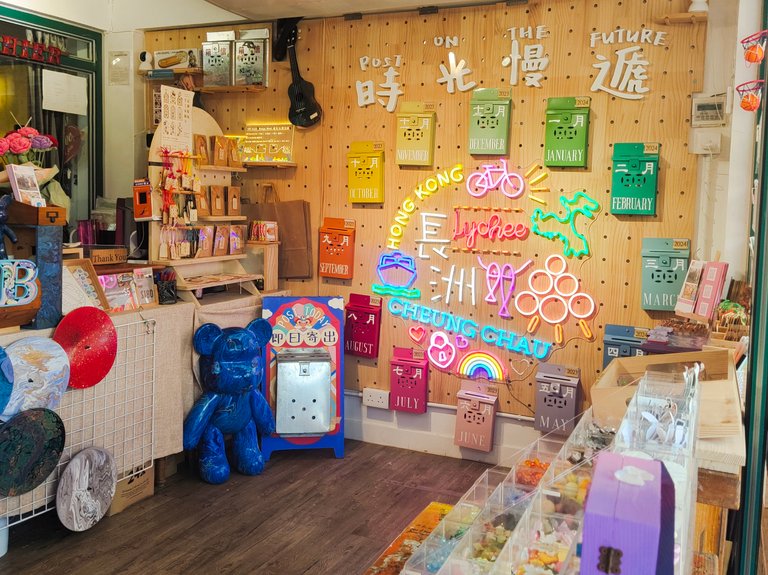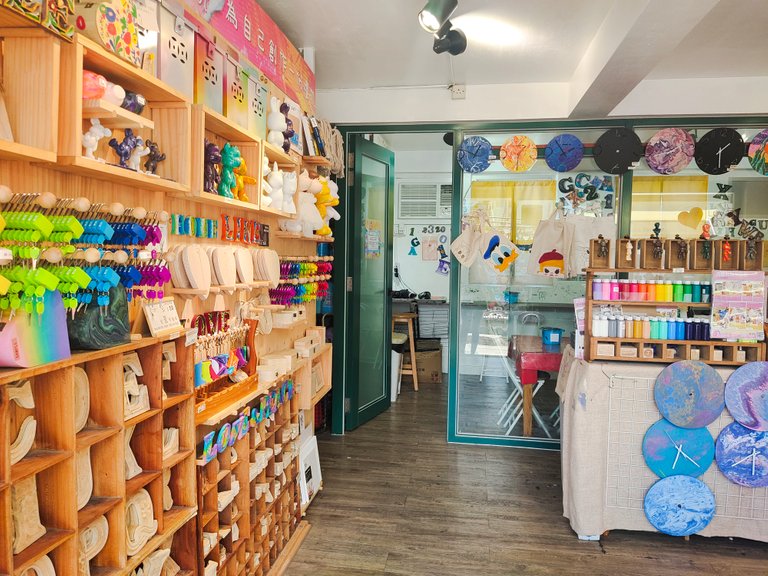 ---
If there are souvenir items, there are, of course, souvenir foods.
Peanut and sesame brittle are some of Hong Kong's iconic food that you must try.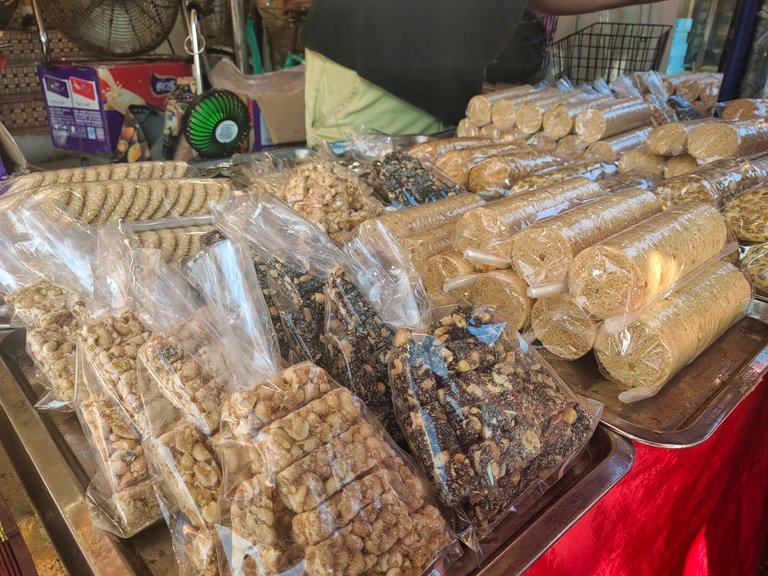 I was interested in what people were eating and why this food shop was so busy when I passed by. I quickly realized why customers were coming to this shop.
Several souvenir food were stored in glass bottles. There are different dried fruits, vegetables, nuts, seafood-flavored snacks, dried seafoods, sausages, pickled foods, even ginseng roots, and loose leaf teas.
In the middle were bottles of food for free tasting and it was the main reason why people visiting the shop, not just to shop, but to try the free food taste. There were small plastic cups and tiny tongs provided, and everyone was free to taste whatever food they want. As a curious one, I tried some as well.
There was a quite old woman who just stood by the table to try all food in those bottles. The staff was looking mad at her because it appeared that she had no plans to make any purchases and was merely there to try the food samples.They were actually funny to look at.
That concludes my #MarketFriday. I hope @dswigle will like the items too. If you happen to visit Hong Kong someday, don't forget to add Cheung Chau Island to your itinerary. You would love the place!
That's all for now. Thanks for stopping by.
(All photos are mine)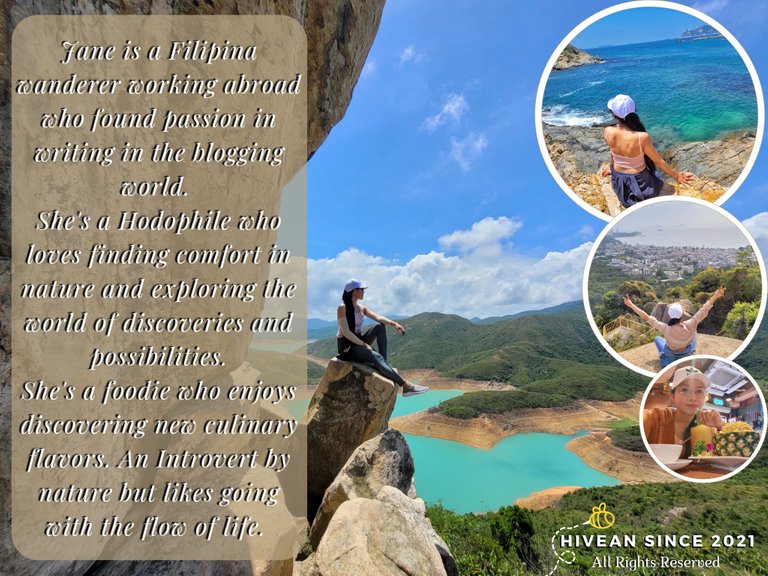 Join her on her quest for self-discovery and wanderlust. If you like her content, don't hesitate to upvote, drop a comment, reblog, and follow for more wonderful adventures.
---
You can also reach me on my socials and let's be connected:
---
---