Let's Be Positive September, Let's Power Up!

September 1, 2022
Happy new month Hivers!
And it's the start of the "Ber" months as well. Are you excited about the upcoming holidays? The celebration would be great if we do it with some achievements.
Speaking of one, I was happy when Hivebuzz informed me about the increase in my reputation, and it's another achievement.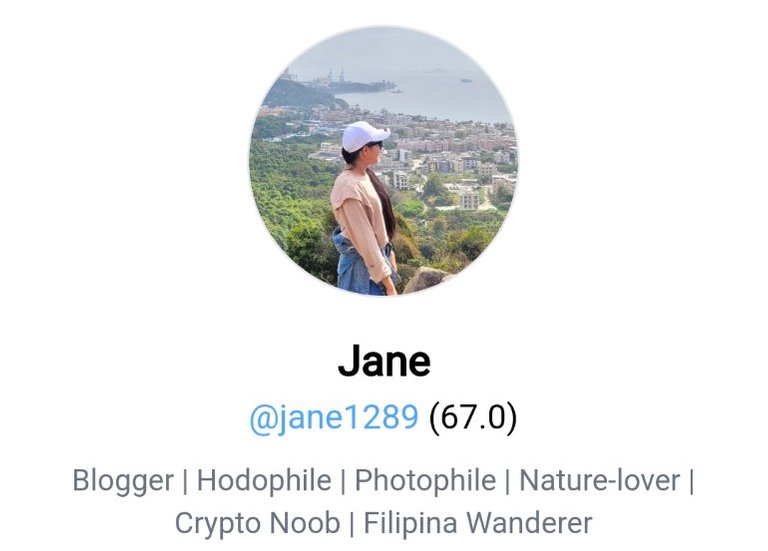 Although it took a while this time, probably because I was a little bit busy with other stuff in the real world recently. Yet, my account kept growing and I love its upward trend. At least, I was able to keep it growing despite the busyness in the real world.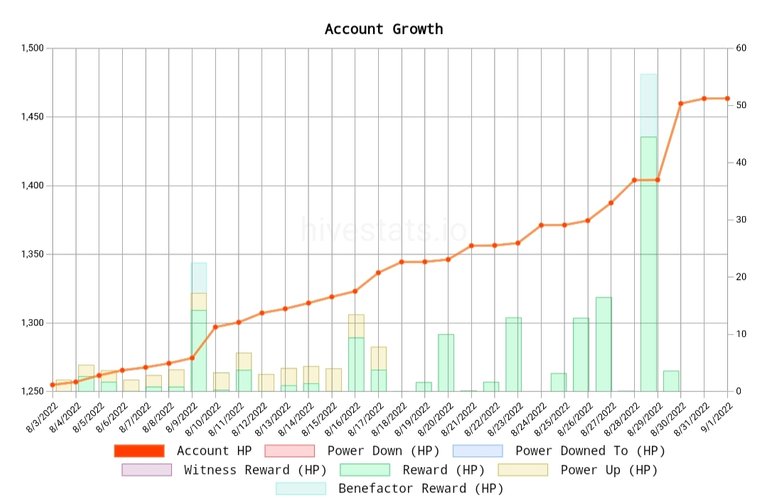 And this August, I was allowed to become a guest curator. I wasn't after the reward, but the experience. Ever since I learned about this curating stuff, I was too curious about how it works, or how it feels to become one. After almost a month of doing so, all I can say is, that it's not an easy job. There are other things to consider aside from checking the authenticity of the content and that takes more time than just reading posts of people you know. Nonetheless, it's an experience I added to my achievement but I am uncertain though if I want to do it again, lol.

Here comes the first day of the month, and of course, we all know what is this day, it's #HivePUD (Hive Power Up Day)! Have you powered up yet? If not, then you have less than 24 hours to do so.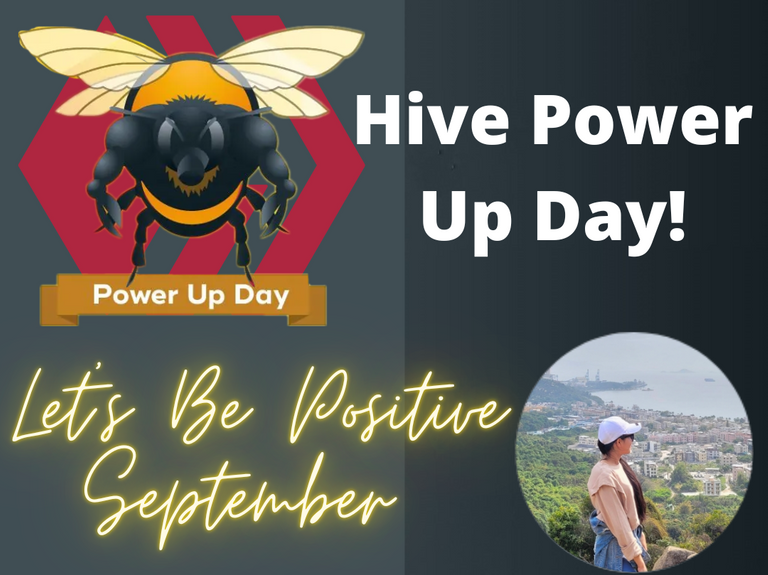 Image created on Canva
Why would you Power Up?
Strengthen your influence on the blockchain.
Earn more curation rewards.
Earn "interest" by holding Hive Power.
These are just some of the benefits you will get when you power up on the first day of each month. Aside from these, of course, are the prizes, giveaways, and delegations sponsored by some awesome people of Hive like @traciyork @theycallmedan @dswigle, @livinguktaiwan, and more.
If you want to know more about Hive Power Up day, especially the newbies, you can check this post of @hivebuzz click here or @traciyork's post about August HPUD, click here.

It's been my fourth-month joining Hive PUD and I want to be consistent on this. Because why not? It will help my account grow more. It makes me happy to see more Bee badges on my Hivebuzz account.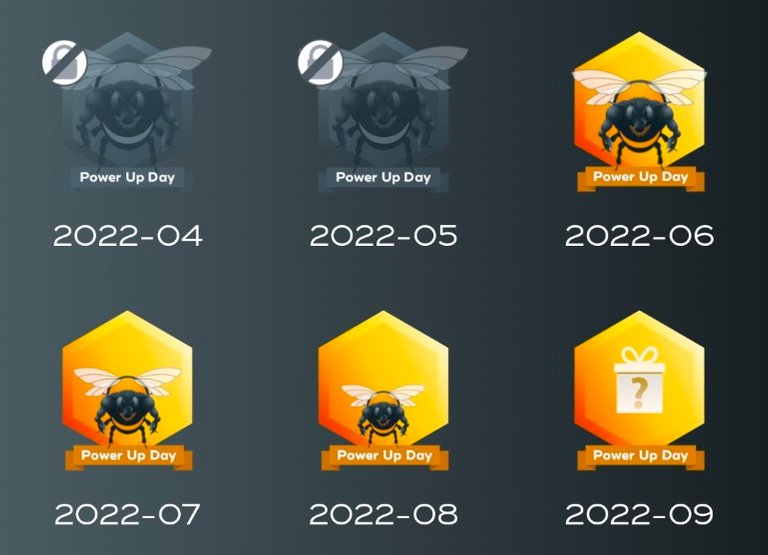 Another thing that makes me happy is having a helper badge and helping those who deserve to be helped that need more support. For last month, it was @kushyzee I chose to help and I already have in mind whom to help this month. I hope in this way, I could inspire and motivate the user to keep going, be active more, and have fun inside this chain. And this month, I chose @happyboy1 because he's a newbie and I want to motivate him to explore and learn more about the goodness of this platform.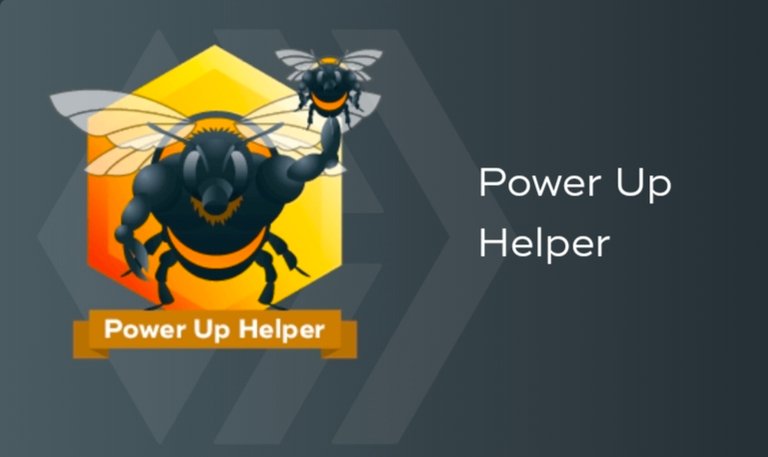 What made me disappointed last month was when I failed to complete the requirements for Hive PUM. I was already in my halfway, but just one missing day messed up the whole process. Thus, I need to start in the square root of one again.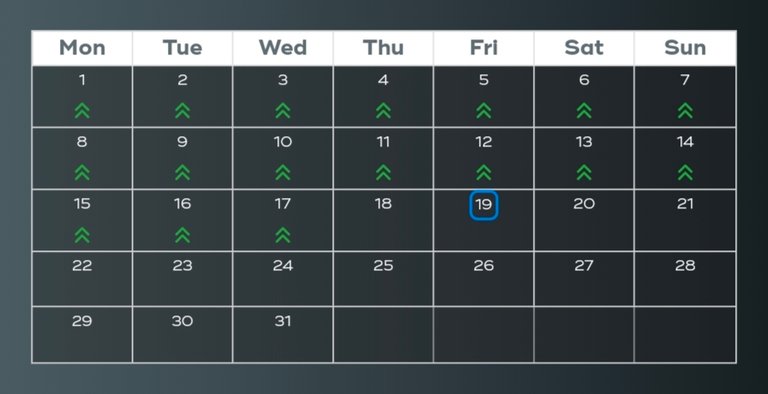 I mentioned in my Hive PUD article last month that I was and am determined to complete the tasks for Hive PUM and it's been the 3rd time that I failed to do so. If I fail this month, what will I gonna call myself then? 🙈
My strategy last month was to power up each day since I can not post an article a day. With the help of my alarm clock, it went smoothly in the beginning. But as I ignored the last one, that's when I forgot to power, up. So this month, I will do this in the morning and I would definitely take action once my alarm buzzed.
Additionally, my Hive goal was already set, and that's to save 2000 HP before the year ends and I added 500 HBD to it. I was lucky when I was chosen as the winner of one of the contests of @ladiesofhive and @kerrislravenhill just helped me achieve the 70% of the remaining HP I need to save to complete my HP goal.
But if I can save more than that, that would be better! I want to challenge myself and see if I can do more. Post curation is just a matter of luck, but posting quality content and engaging more could help us get better rewards for fr different readers. The more people we know, the more readers we will get.
As I have mentioned in my post before, Don't Focus On Rewards, Consistency Will Pay Off In The Long Run. There are a lot of things to do here on the Hive, not just posting. Explore and you will learn more. But most importantly, engage and you will enjoy more!
Don't forget to power up, because it's #HivePUD!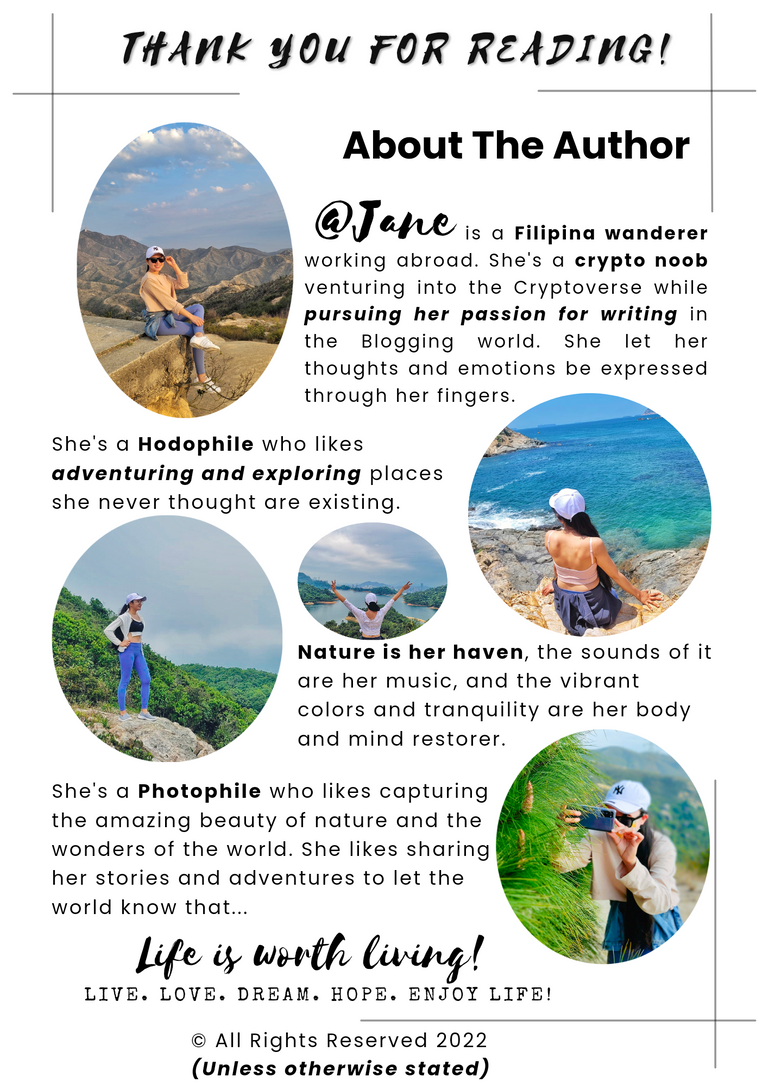 ---
---