Pumpkin House And The Failed Pumpkin Pie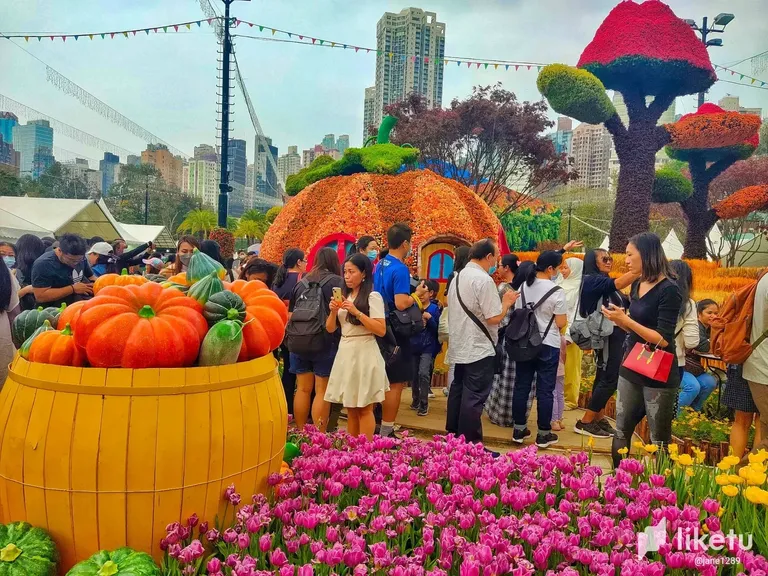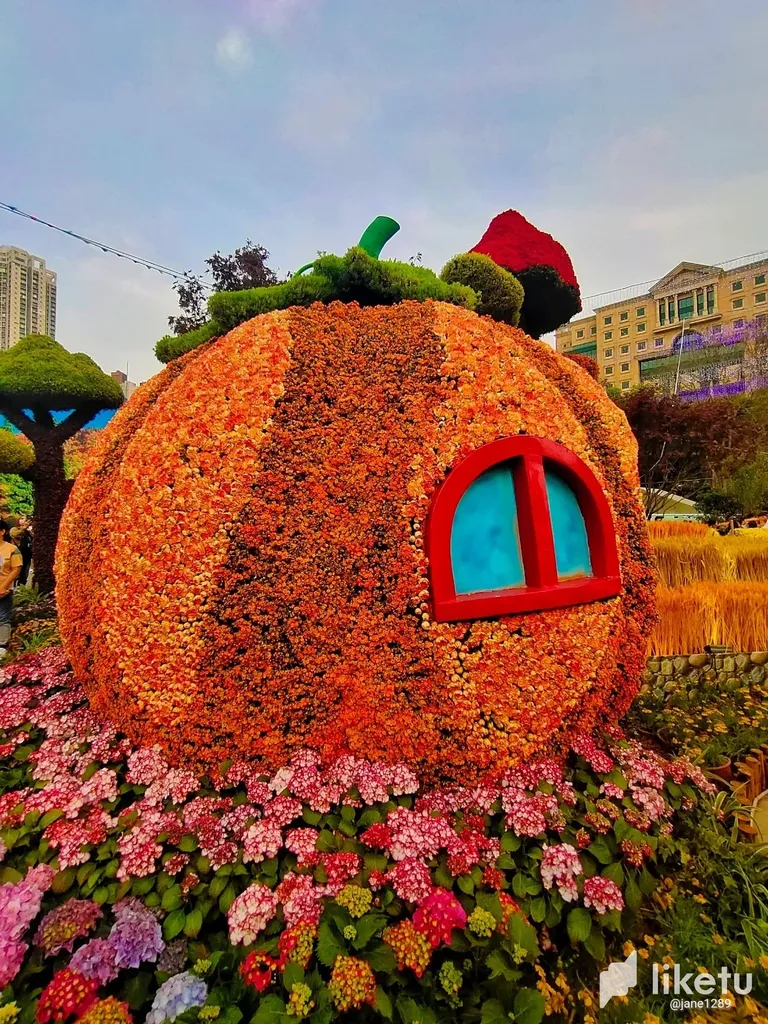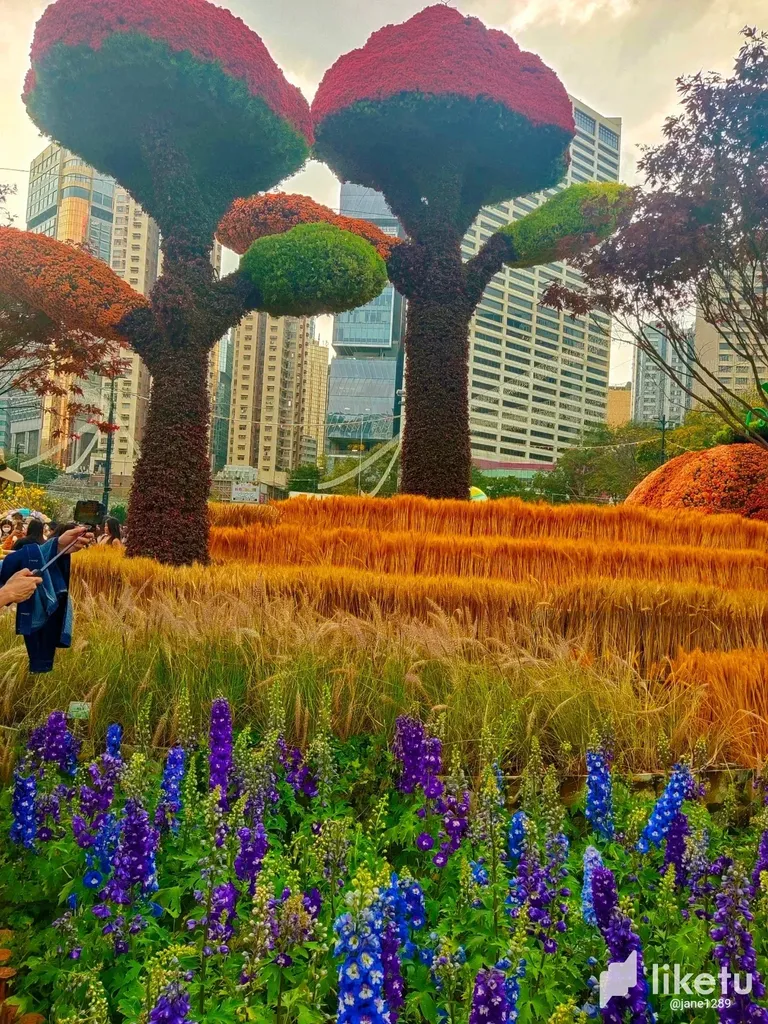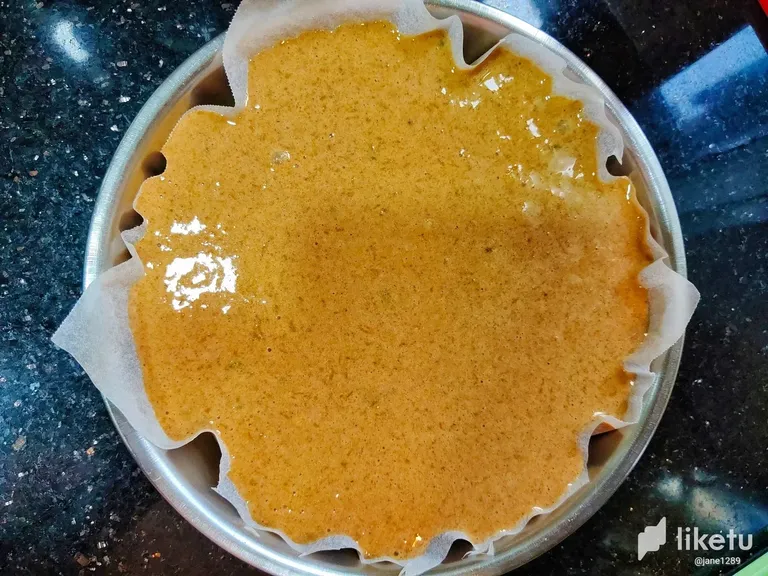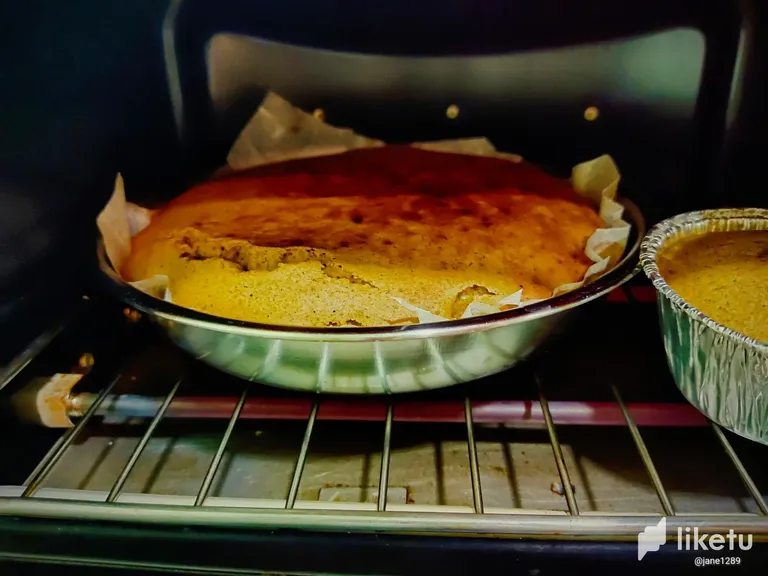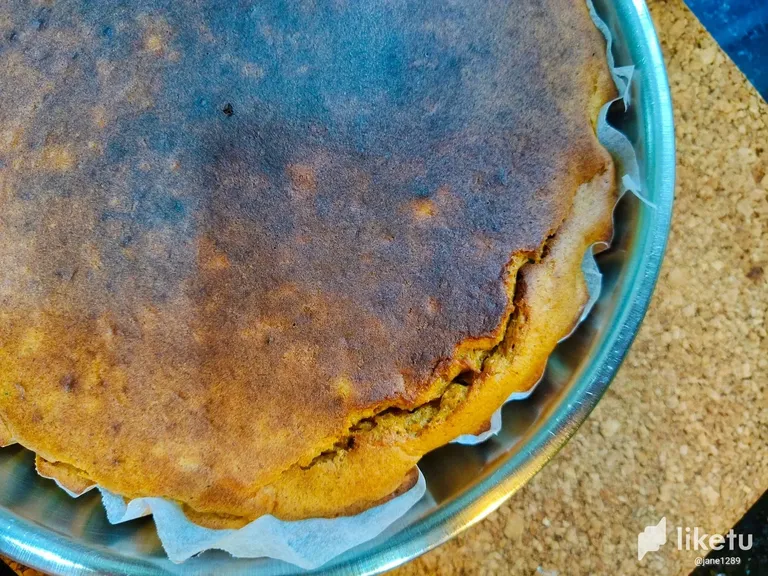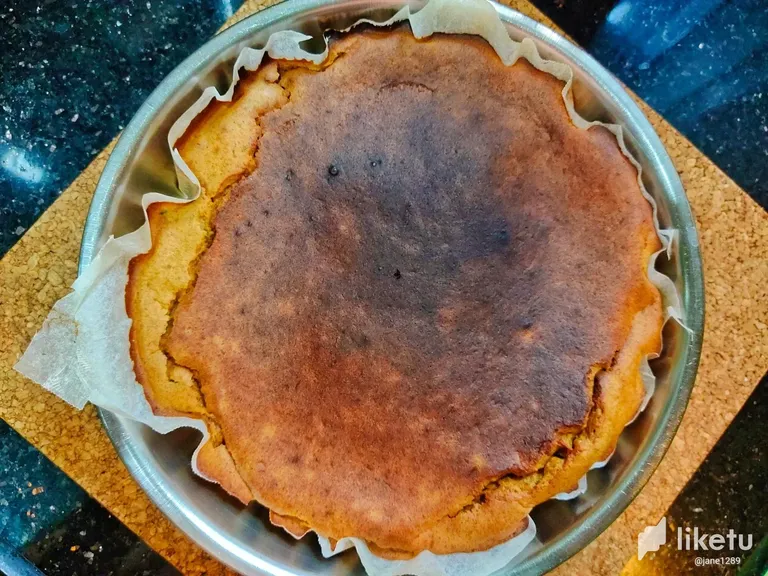 May 6, 2023
During my visit to Hong Kong's Flower Show, I've seen several themed gardens and all are adorable in their tiny frames and flower decorations in full bloom. There was a tiny Boho house, some Japanese and Thai nature gardens, some inspired by beautiful European landscapes, and some were Asian themed gardens.
A landscape with golden color crop fields surrounded by larkspurs with a cute pumpkin house at the corner caught my attention. It was, as well, surrounded by visitors so I couldn't make a good shot of it.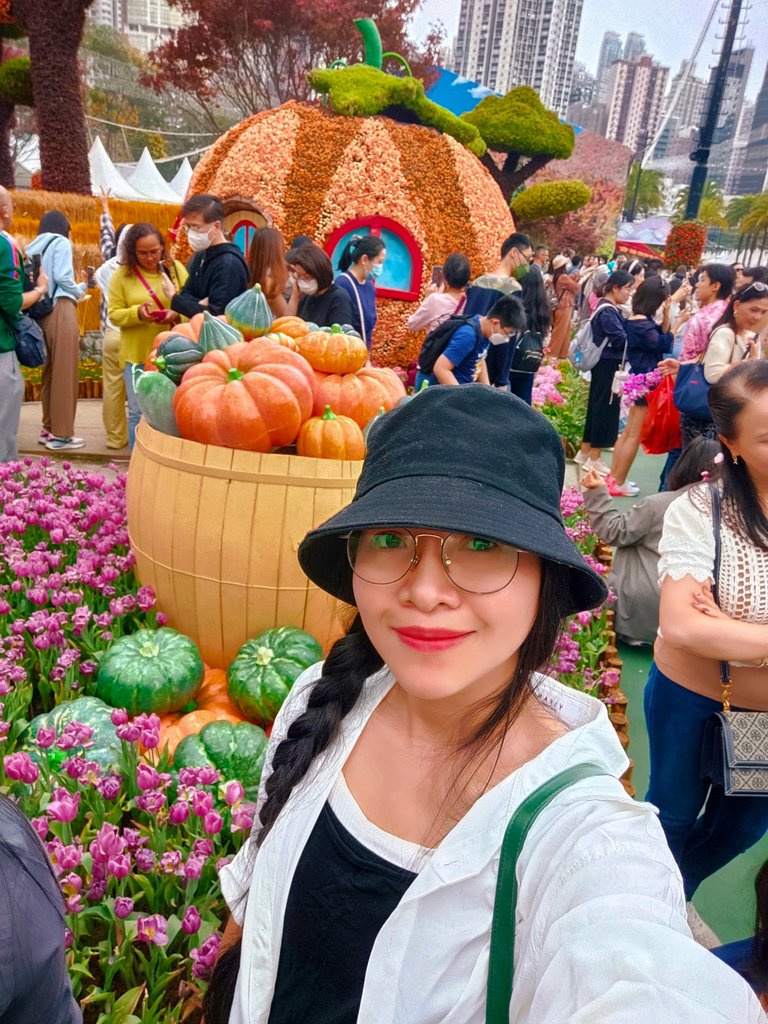 The pumpkin house was organized by some local farmers in Hong Kong and was one of the beautiful landscapes in the flower show. It was surrounded by hydrangeas, the featured flower in the event, and outside were real giant pumpkins freshly harvested from the farm.
In Chinese, and I guess in other countries too, the abundance of pumpkin symbolizes prosperity. Spring season is a time when people celebrate new life and new blessings. Those flowers in full blooms, along with abundant pumpkins just symbolize fruitful days and more blessings to receive ahead.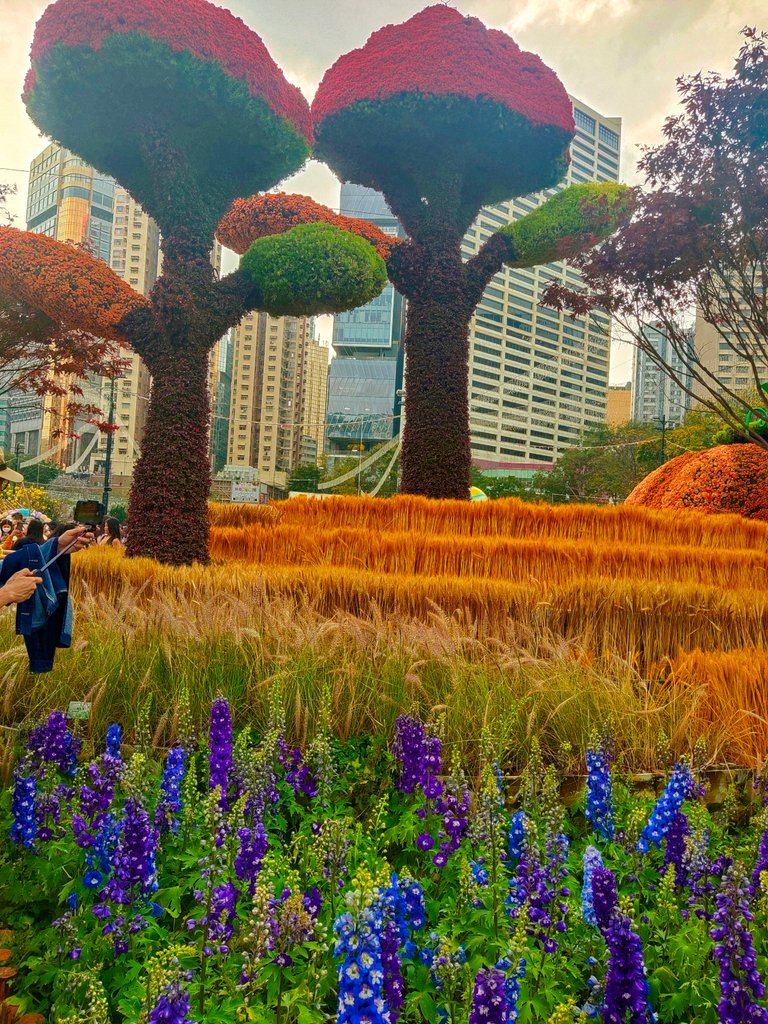 ---
I recently pampered myself in the kitchen during my free time with yet another experimental cooking using pumpkin as the main ingredient. My main reason was to have something to accompany the pumpkin house once I posted it.
I never tried cooking any pies before, so I have no idea how to make them. Although there are recipes online as references, I preferred to make a random one as part of my experimental cooking. Using the available ingredients on hand, and with the quarter of pumpkin I bought in the market, I gave it a try.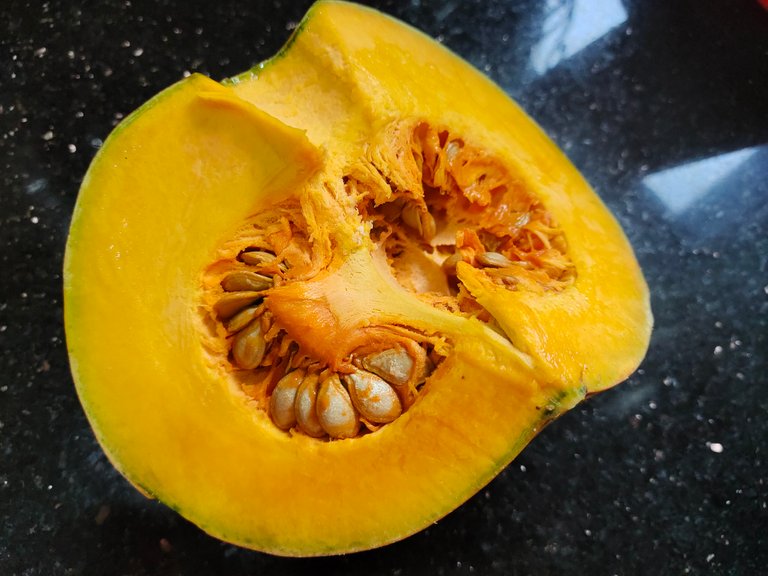 Pies usually have a crust but since I have no complete ingredients and I don't know how to make a crust either, though simple and easy, I opted to make it crustless.
The preparation is just easy. I just have to mix all ingredients in one bowl. At least, that's all I know, lol. Anyway, the pie was only for me, so I didn't mind if it'll perfect or not. Besides, it was experimental cooking only.
I started by steaming the pumpkin and then crushing it into a fine mixture. Next is mixing the eggs, melted butter, cinnamon, and sugar, followed by the pumpkin puree. The measurements vary depending on the amount you want to make.
And since I didn't measure my ingredients, I felt like I added too much cinnamon and I thought I was making cinnamon pie, not pumpkin, lol. Because I added too much cinnamon, the color became dark like chocolate, lol.
Another thing I didn't check before cooking was the cream which I didn't have. Instead of using cream, I used thickened milk to make the color lighter and to add some milky flavor to it. I added some flour since I didn't make a crust to make it firmer.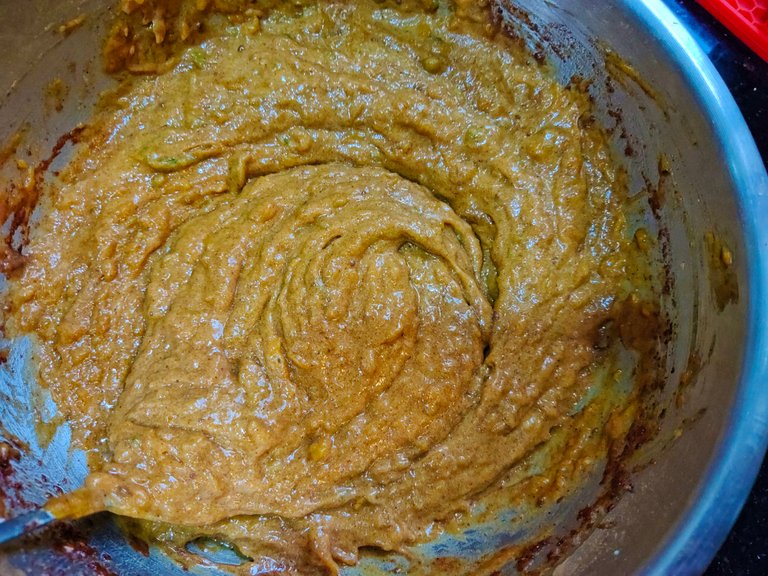 It's still dark though. It's like a cinnamon pie, not a pumpkin pie, isn't it? When the mixture was done, it was time for baking. I placed the mixture into a baking pan and then baked it for about 20 minutes or until it was cooked.
I was checking it from time to time and I was excited to see it raised and looked good. After a while, I left my work unattended and when I came back, I know I failed again upon seeing its dark color 😂. Upon checking the oven, it was set at a higher temperature making my pie burnt. Tsk.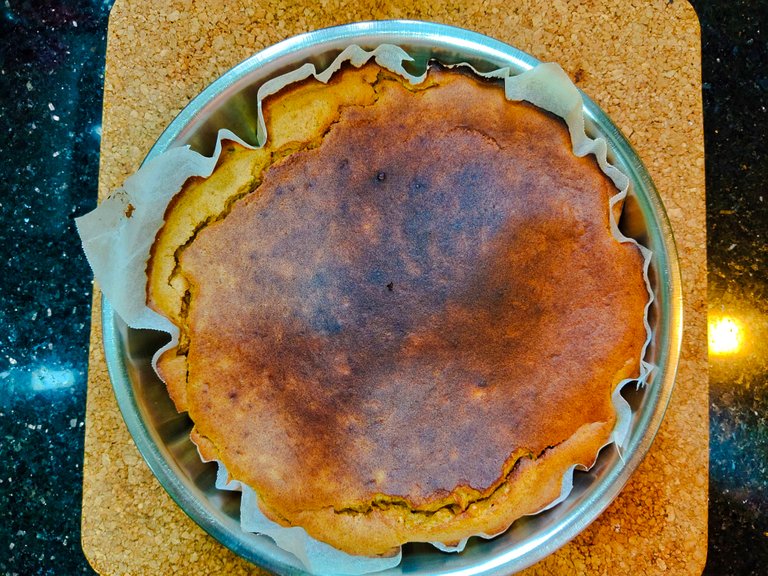 It's still edible though. I was impatient to cool it down so I took a slice to check its taste. It wasn't bad at all and I could taste milk and egg custard flavor.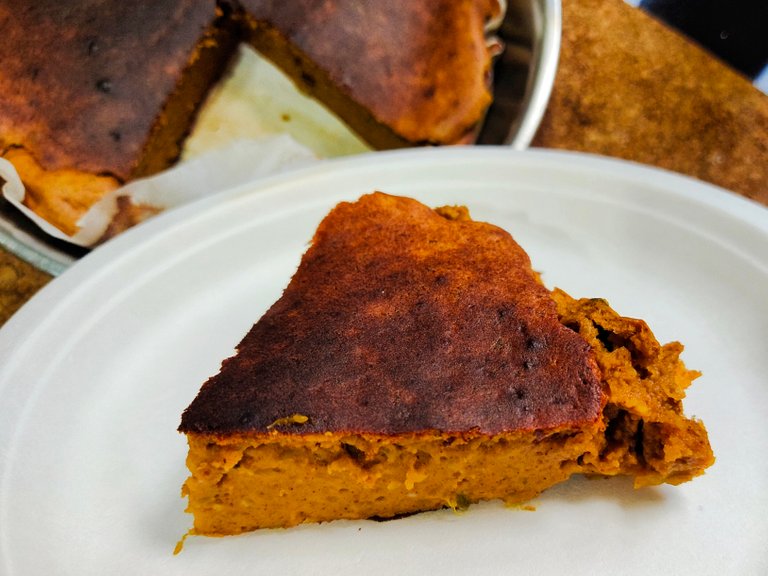 The color was dark, but a little bit orangish inside. I saved some for the next day, and guess what? The color became greenish, lol. How did it happen? However, the cold one tasted even better.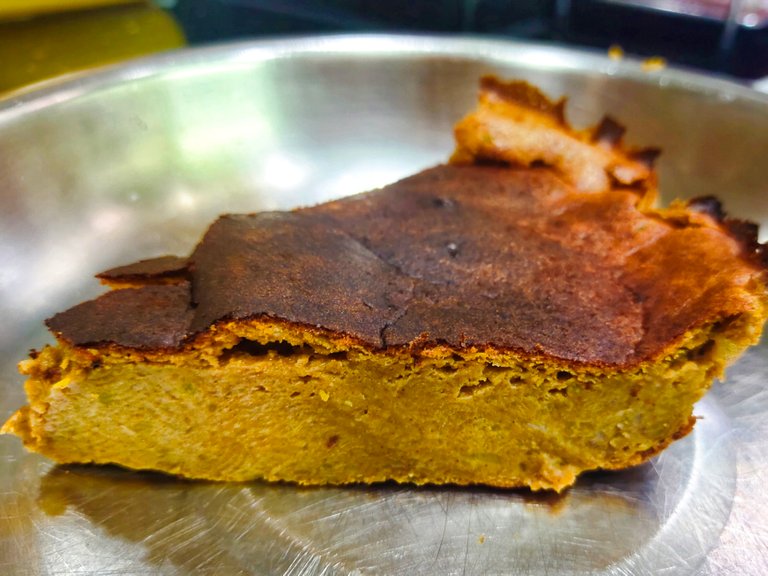 I would definitely follow the directions online the next time I make pie rather than mess up the food, lol.
Have you ever tried cooking a pumpkin or any pie? You can share your pie recipes below to receive some POINTS 😊.
Thanks for stopping by.
---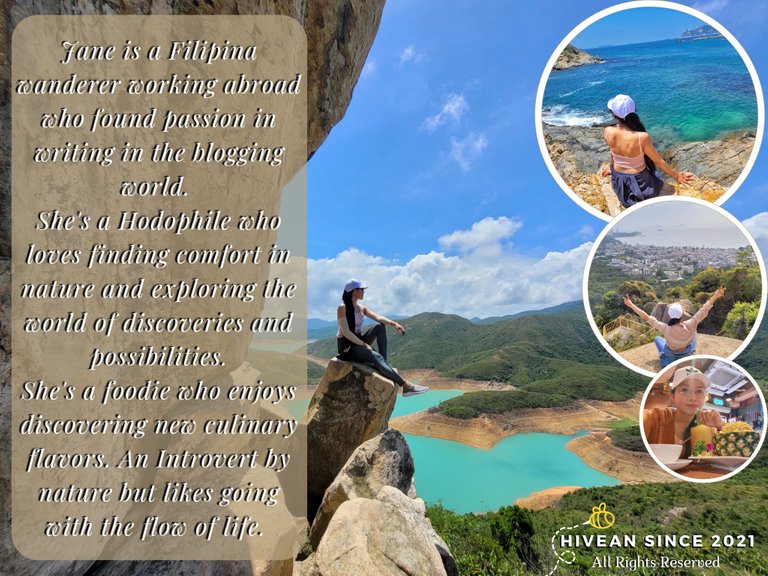 Join her on her quest for self-discovery and wanderlust. If you like her content, don't hesitate to upvote, drop a comment, reblog, and follow for more wonderful adventures.
---
You can also reach me on my socials and let's be connected:
•Facebook
•YouTube
•Twitter
•noise.app
•read.cash
---
For the best experience view this post on Liketu
---
---