Sunset And Urban Camping At Cultural District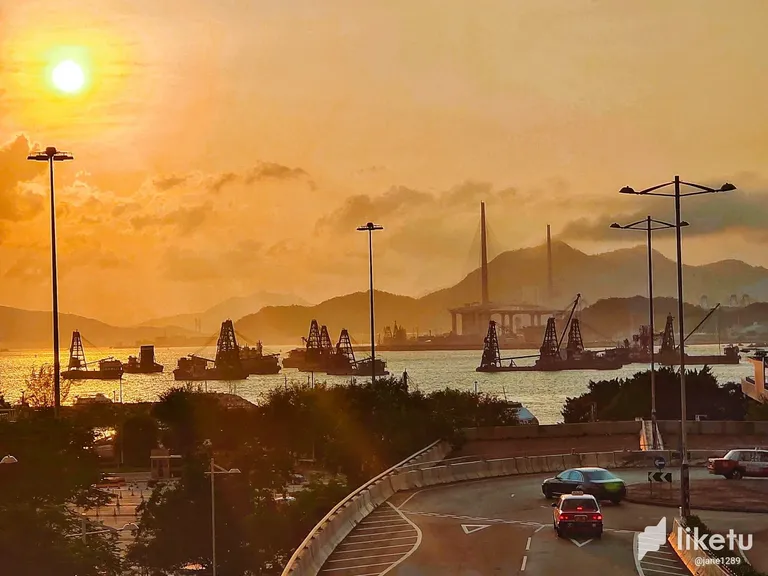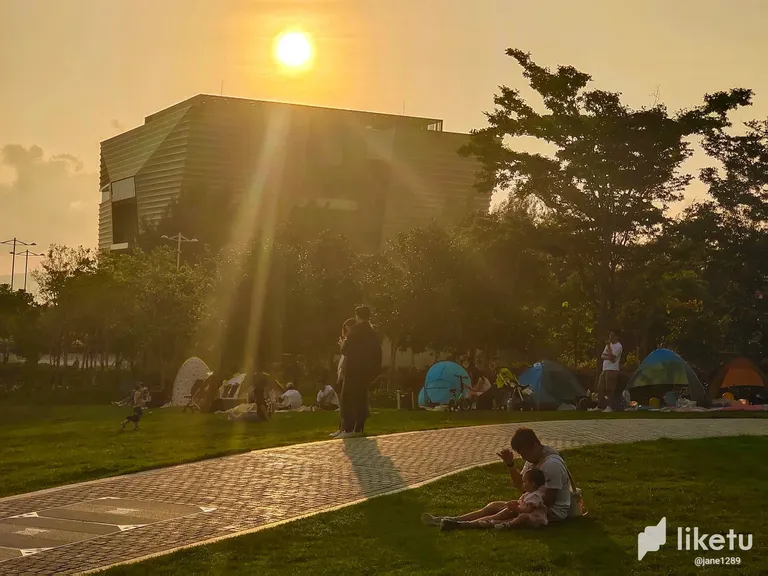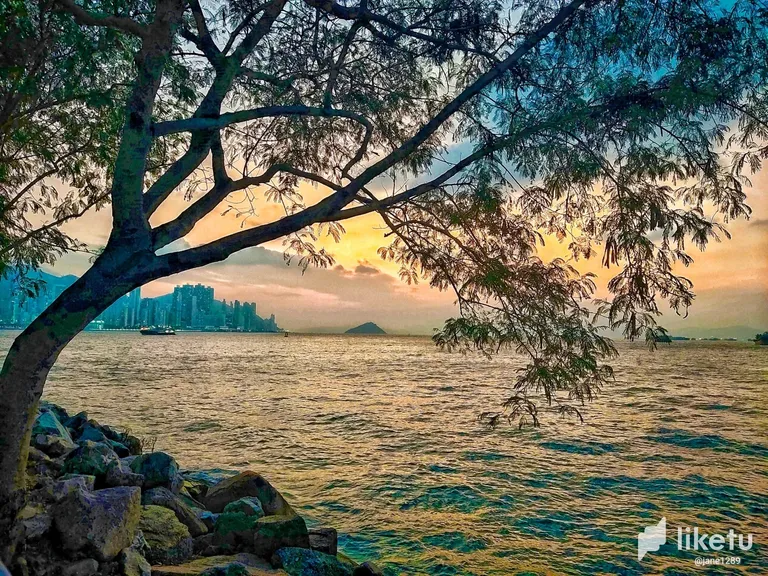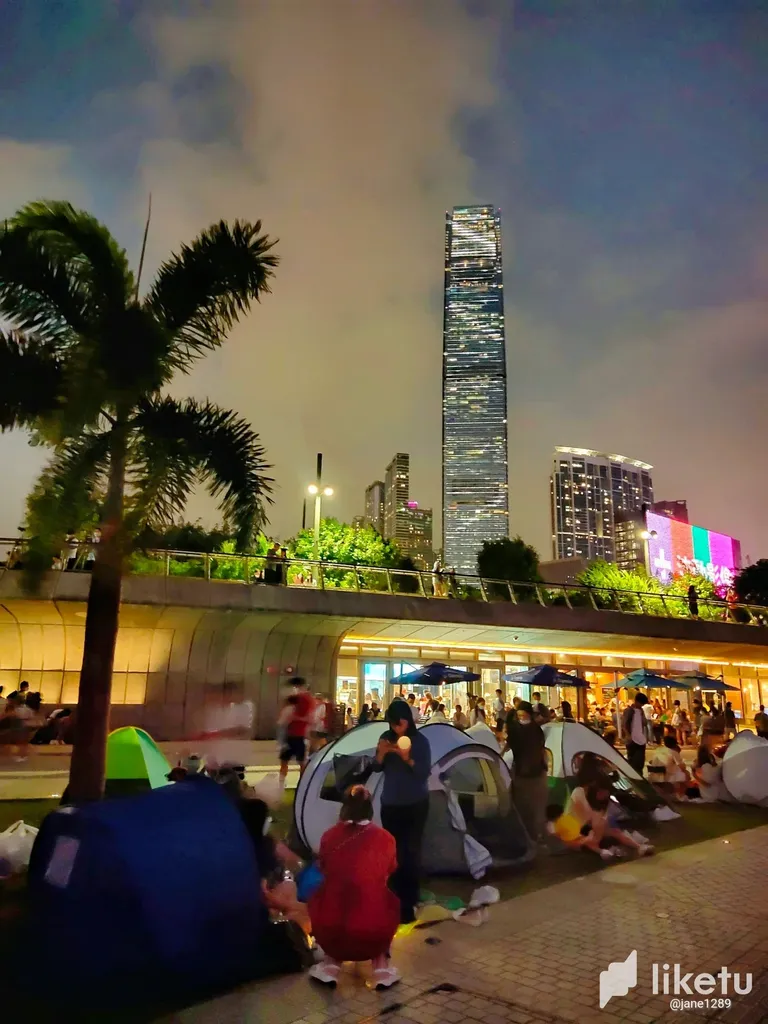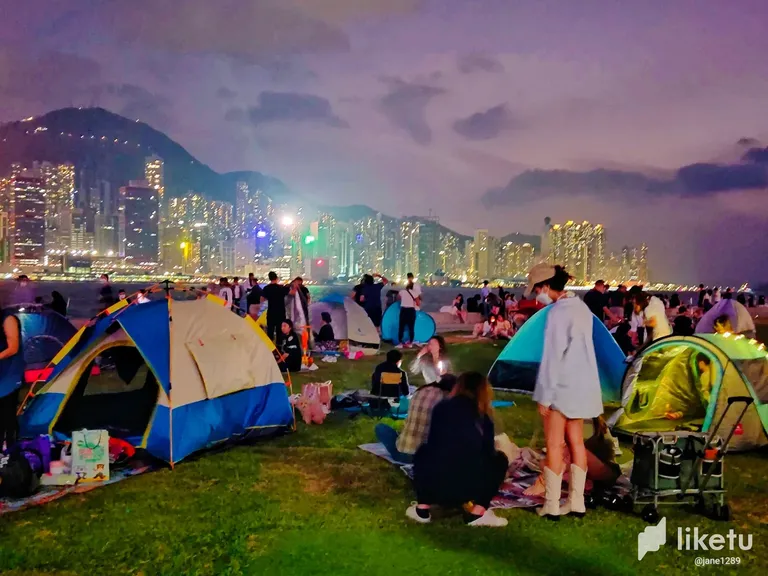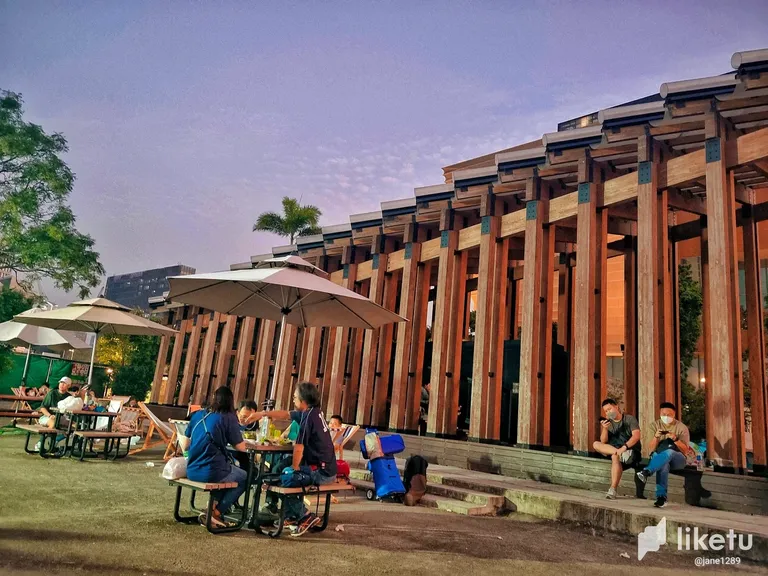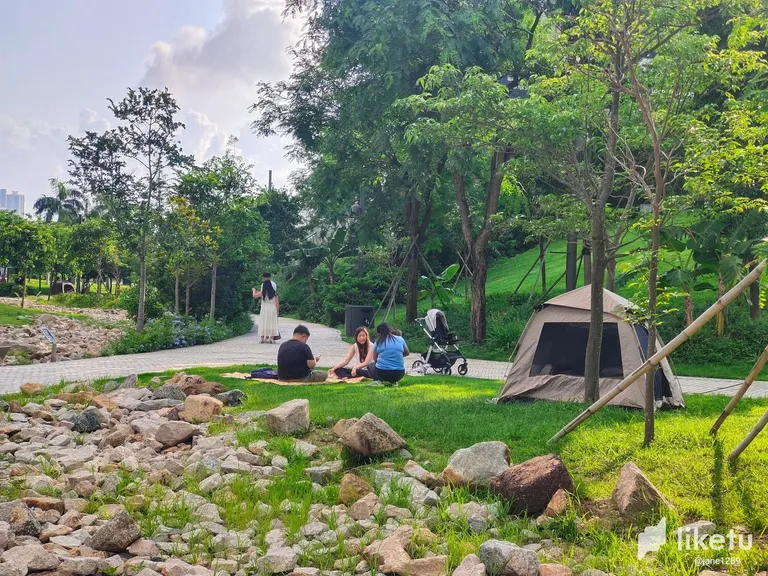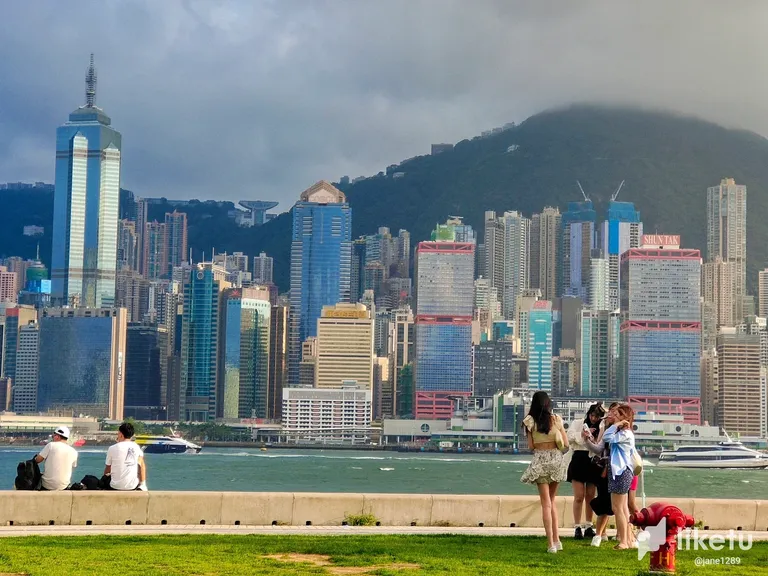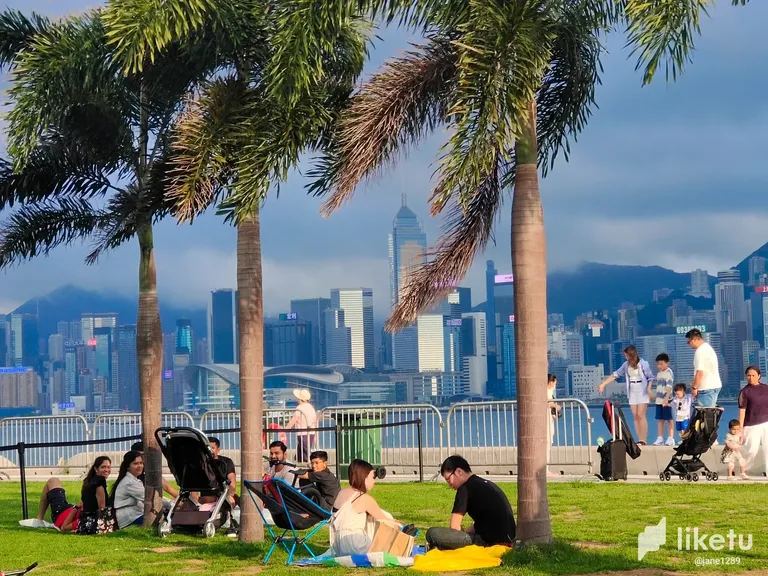 May 24, 2023
Last weekend, I was at the cultural district again to visit a certain place for my upcoming blog about a museum, which will be posted one of these days. It was nearly past four in the afternoon when I left the place after watching some art-related documentaries. Then I made the decision to take a walk along the promenade to relax and wait for dusk.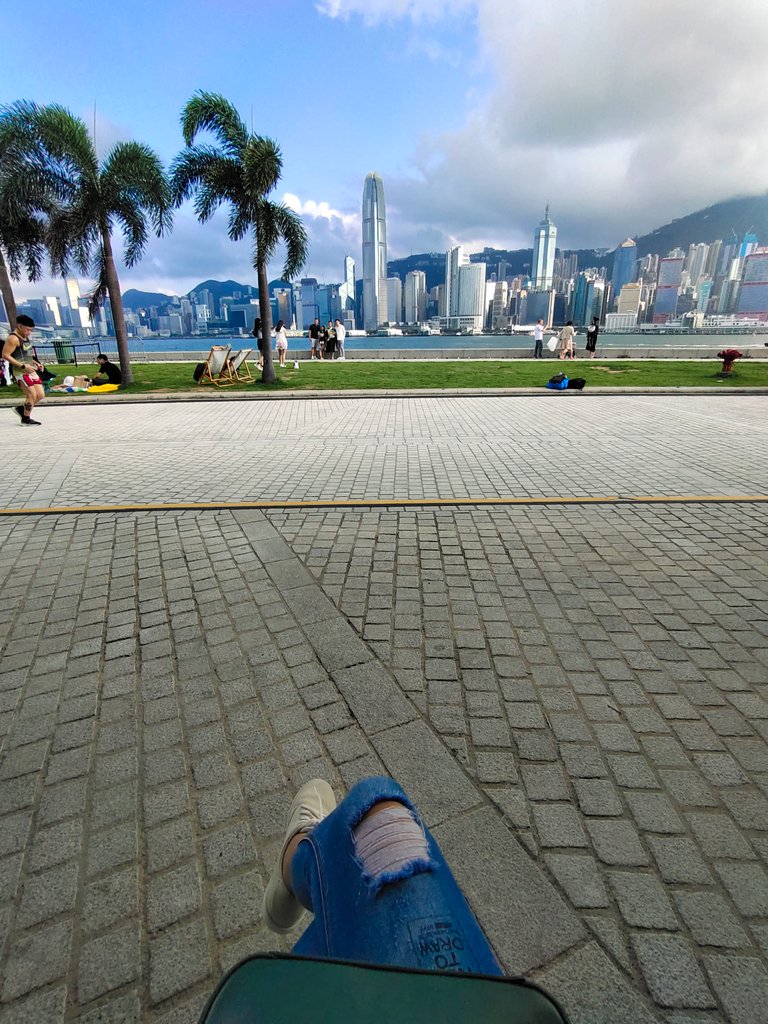 I had nowhere in mind to go, so I opted to just sit at the corner and watch people pass by. Besides, the view of the harbor is always relaxing. I wouldn't get tired of seeing the iconic skyline from any part of Hong Kong because I find it relaxing. The weather was just so perfect that day that I could clearly see the smiles and reactions of different people passing by.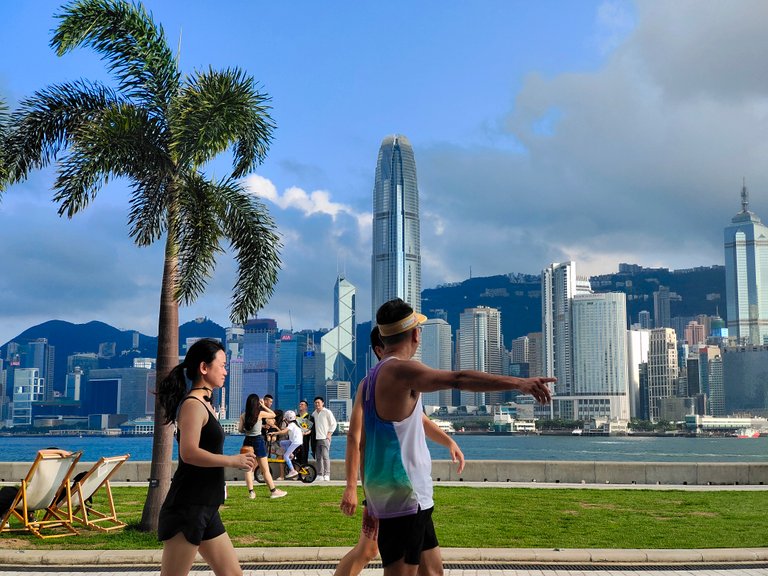 Many were jogging in the area, as it has a wide platform for fitness activities. Someone was having photoshoots in a graduation gown along the promenade with his friends. People have their respective groups for taking photoshoots. The harbor backdrop is undoubtedly ideal for it.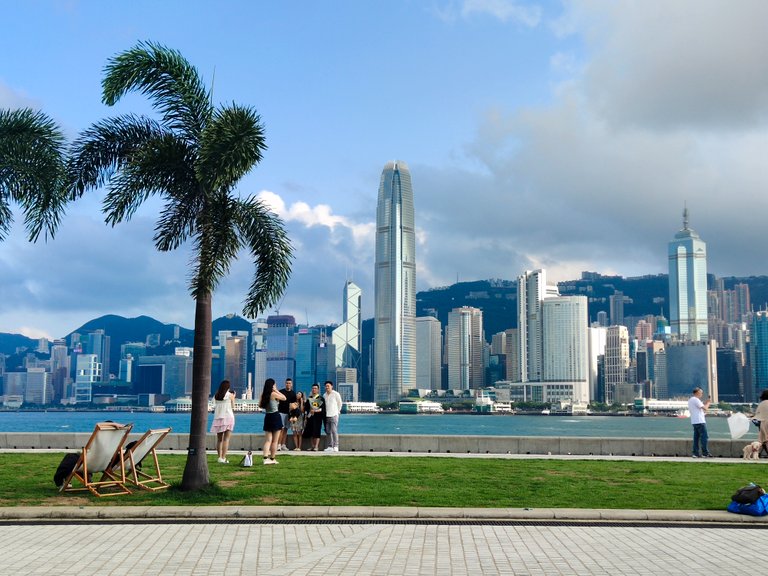 Some were simply walking with their friends, families, and even pets that were so cute to look at. The place is among the great spots for relaxing and having picnics in West Kowloon. You would undoubtedly feel at peace in the area despite the crowds just by looking at the beautiful scenery and things going on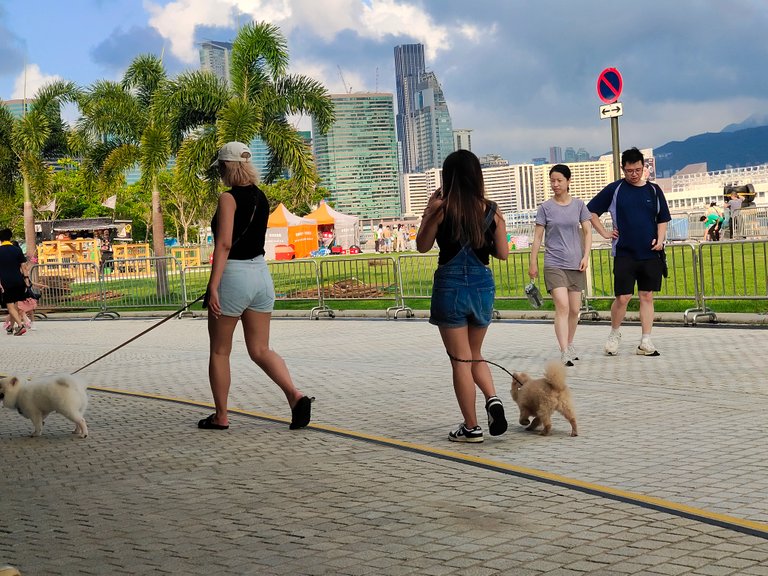 I liked this group of kids who seemed to be having videography assisted by two adults, probably their teachers. I initially assumed they were just playing, but after a while, the man began filming them, at which point the children began singing merrily and striking amusing poses. They were extremely cute, and I enjoyed watching them.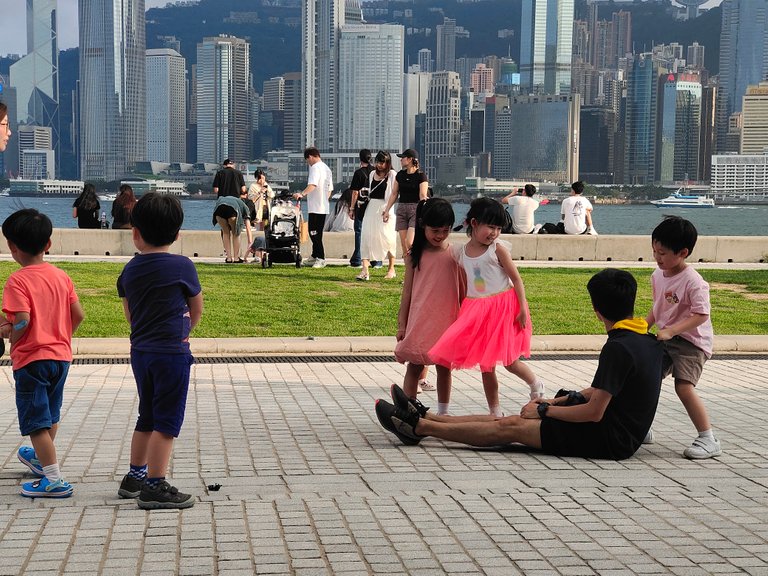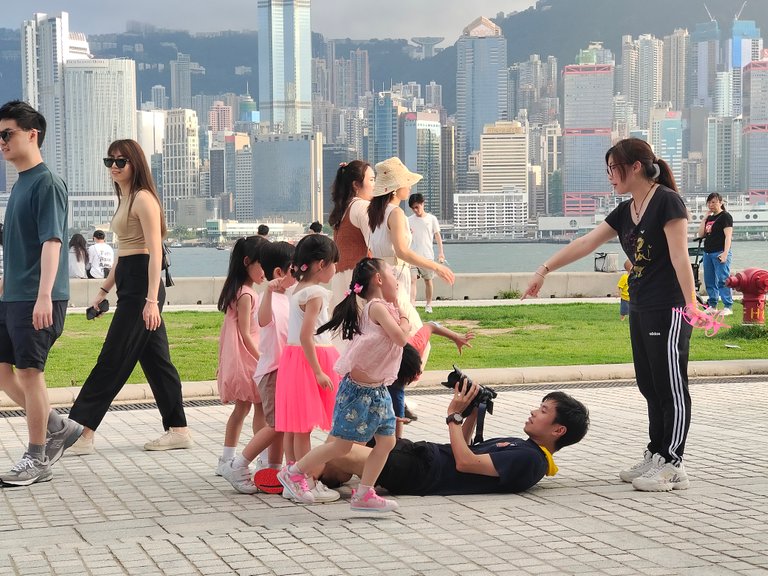 After more than an hour of sitting at the corner, I made the decision to go for a walk around the cultural district as the sun was slowly setting. This district comprises several museums, and just from its name, cultural district, you can tell what else there is to see here.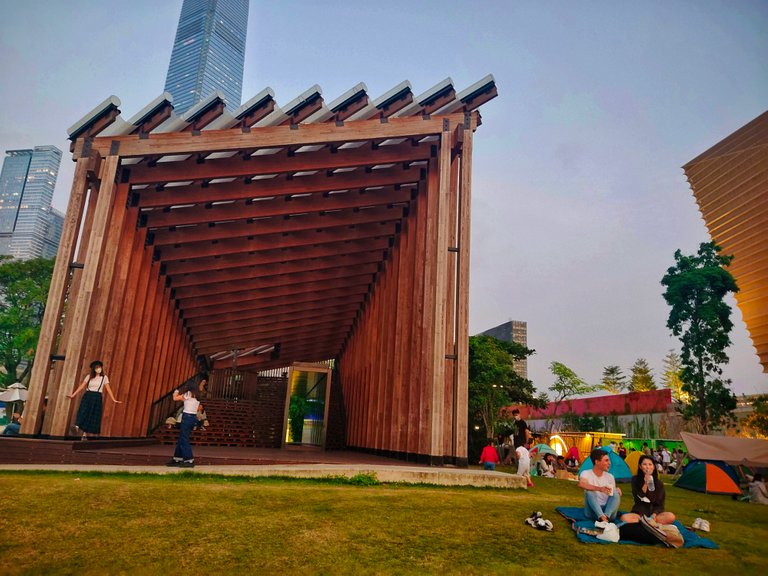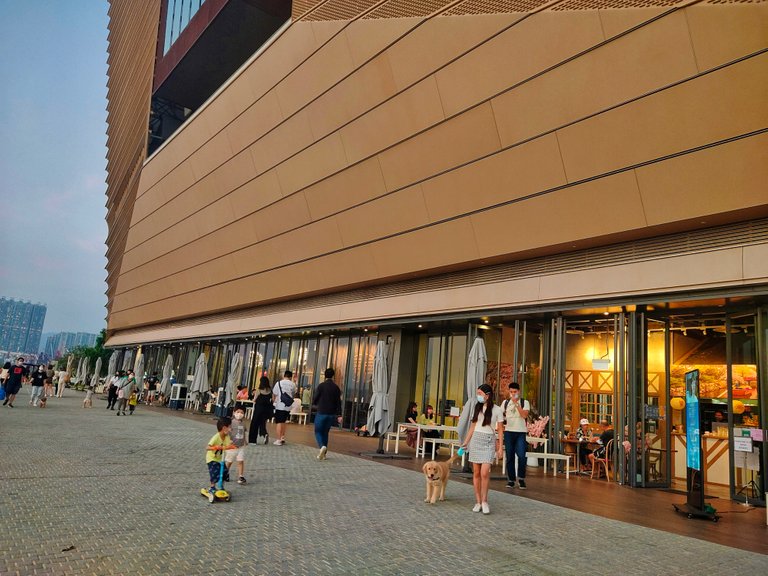 Different food trucks are just some of the attractions here. Who wouldn't be attracted to the enticing aroma of foods coming from those trucks.
So even if you spend the entire day walking around here, it won't be an issue because there are so many food stores, cafes, restaurants, and food trucks around. Breakfast, lunch, snacks, and even dinner are all available.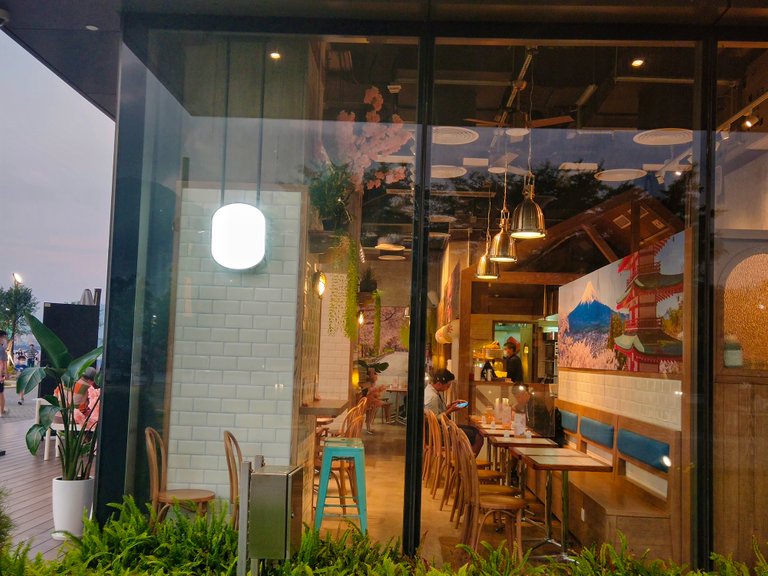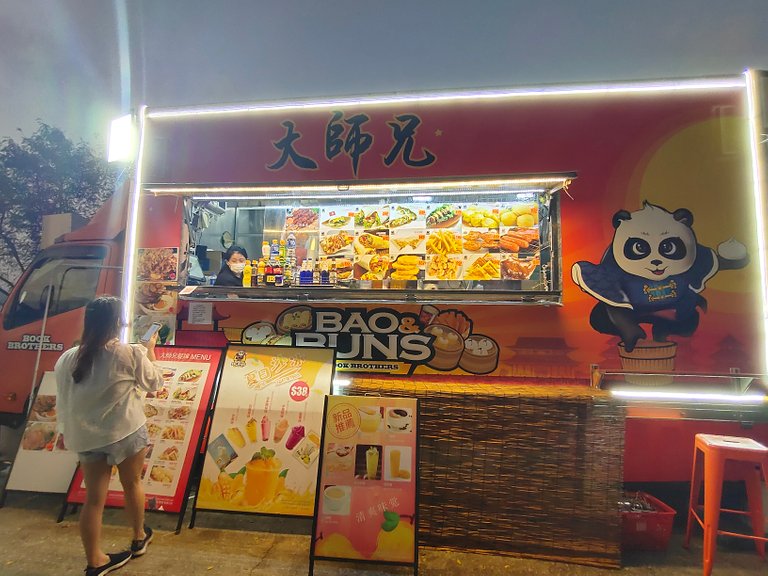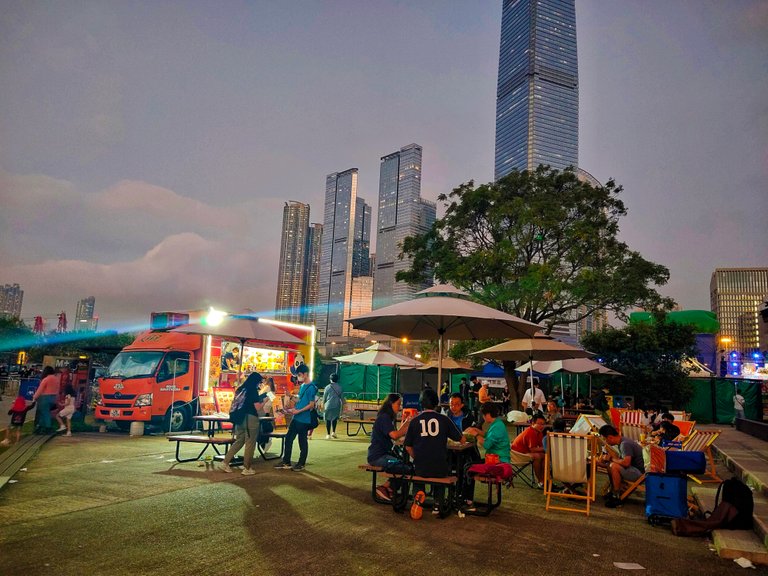 ---
The Golden hour
The golden hour came, and I finally captured the stunning sunset. This place is definitely perfect to wait for the sun to settle below the horizon. I was able to photograph the stunning sunset from different angles and locations. This cultural district became like a camping site, especially on holidays, since people would opt to bring their own tents to truly enjoy the day and rest well despite the scorching sun. Some would stay from the moment they got there until dusk while doing different activities.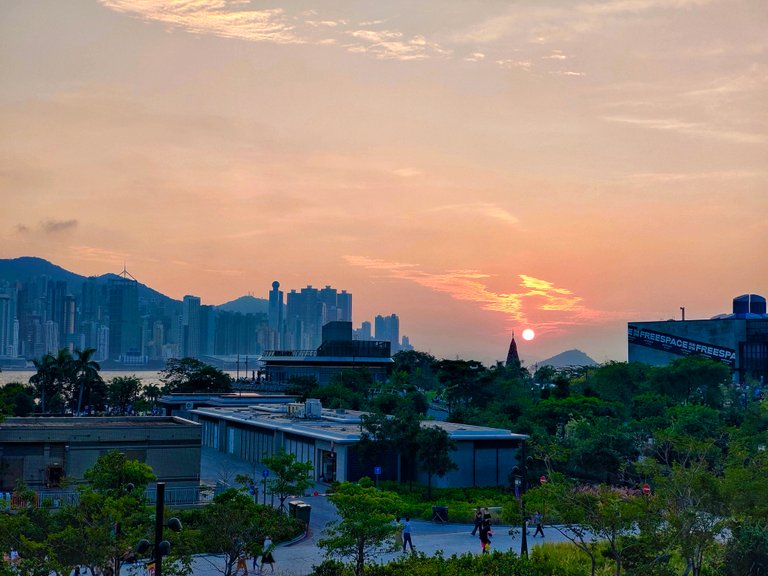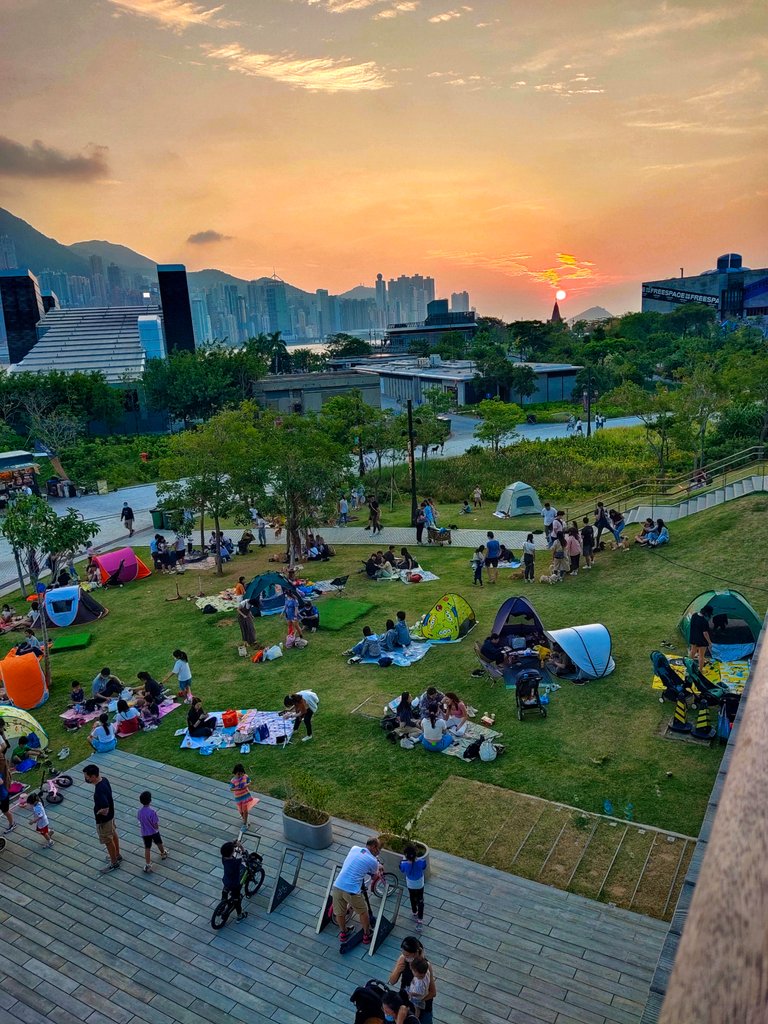 On the other side of the harbor, where the port is situated, was the best spot to capture the sunset. The silhouette view of those cargo ships floating in the golden water was truly beautiful. By looking at this view in the photo below, I imagined people rushing to get home to be with their families, to have their dinner, or simply curl up on the bed after a long, exhausting day.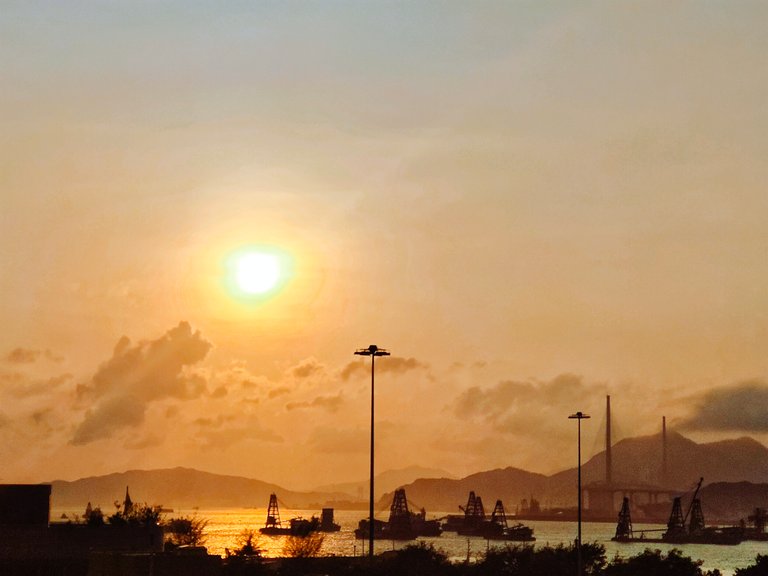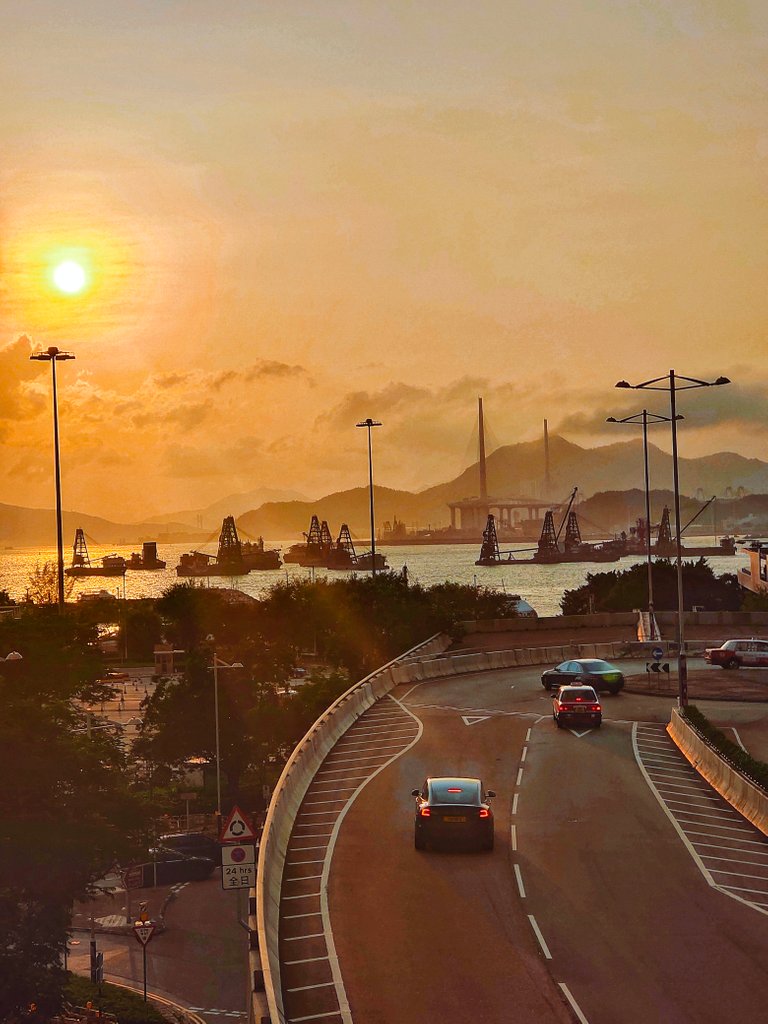 ---
From morning to night, the promenade is definitely a great spot to unwind. That even serves as a dating place for some couples. Because why not? The view is simply romantic, especially at night when the backdrop lights are on.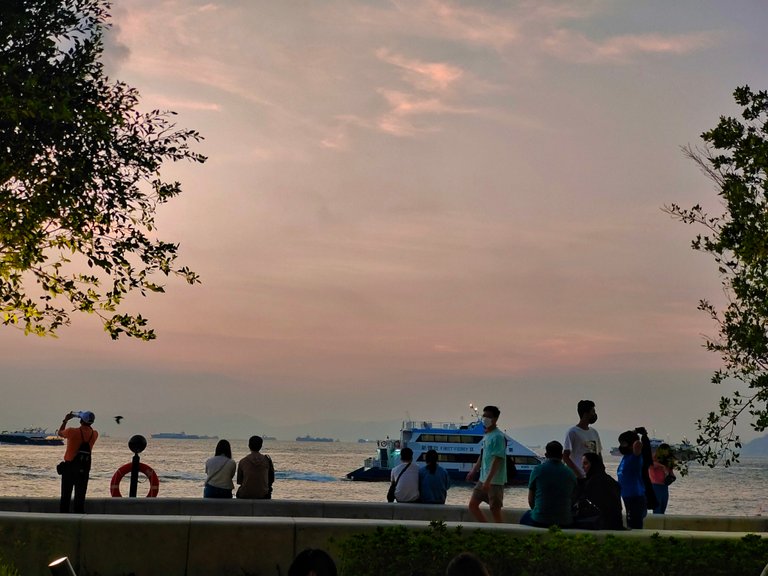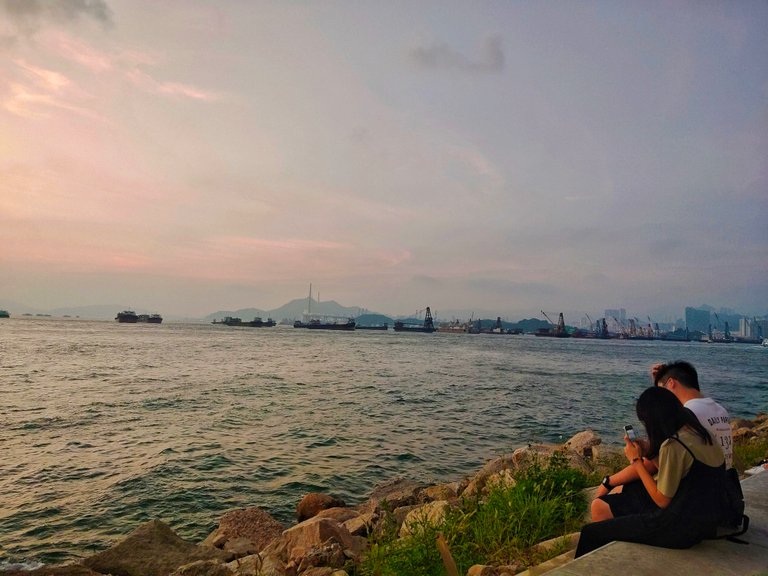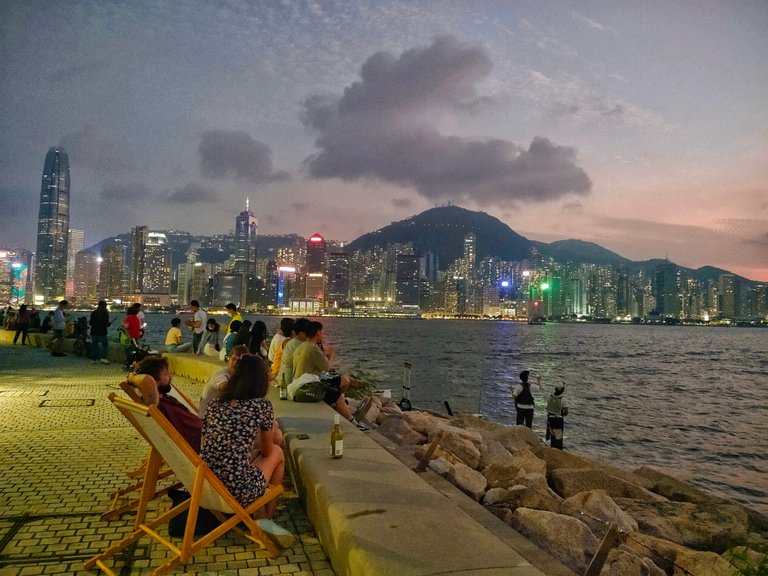 Although this park has resting areas with shade, many people prefer to bring their own mats and tents so they can lie on the ground. Others would rather bring their own food because it is far less expensive than purchasing it from food shops in the area. Given that this area is a cultural district, food prices are often higher, though some options are still fairly priced.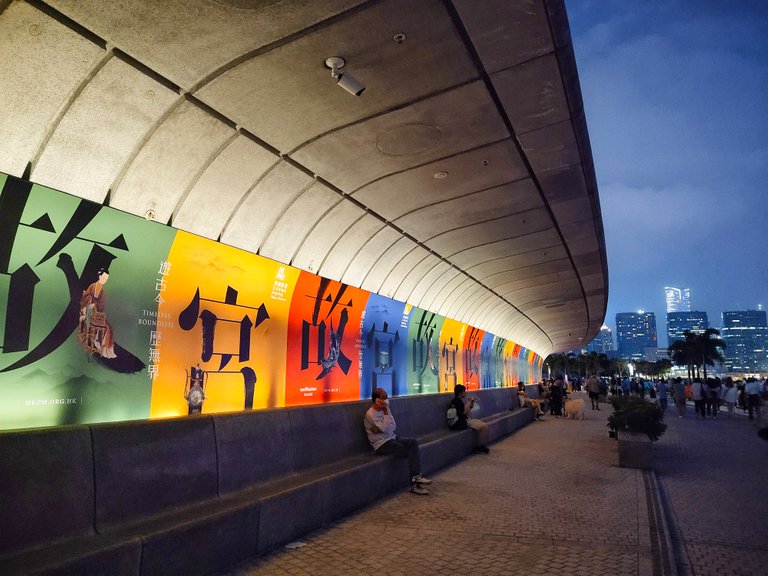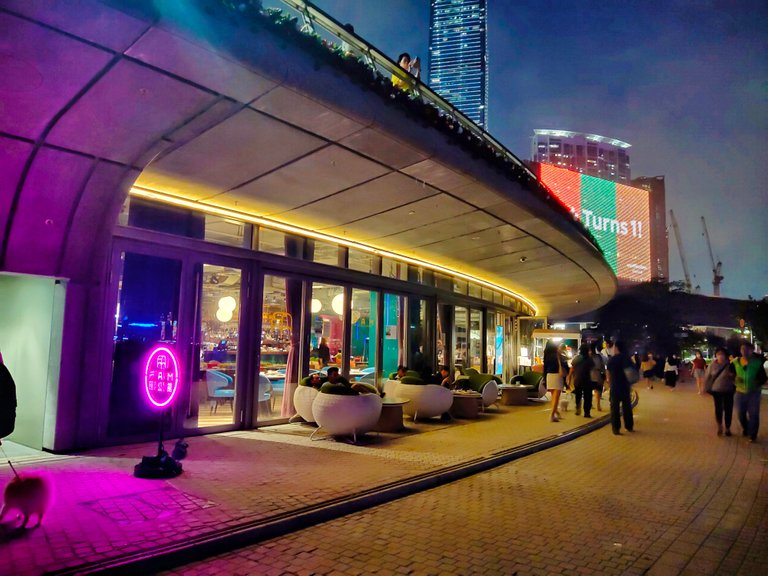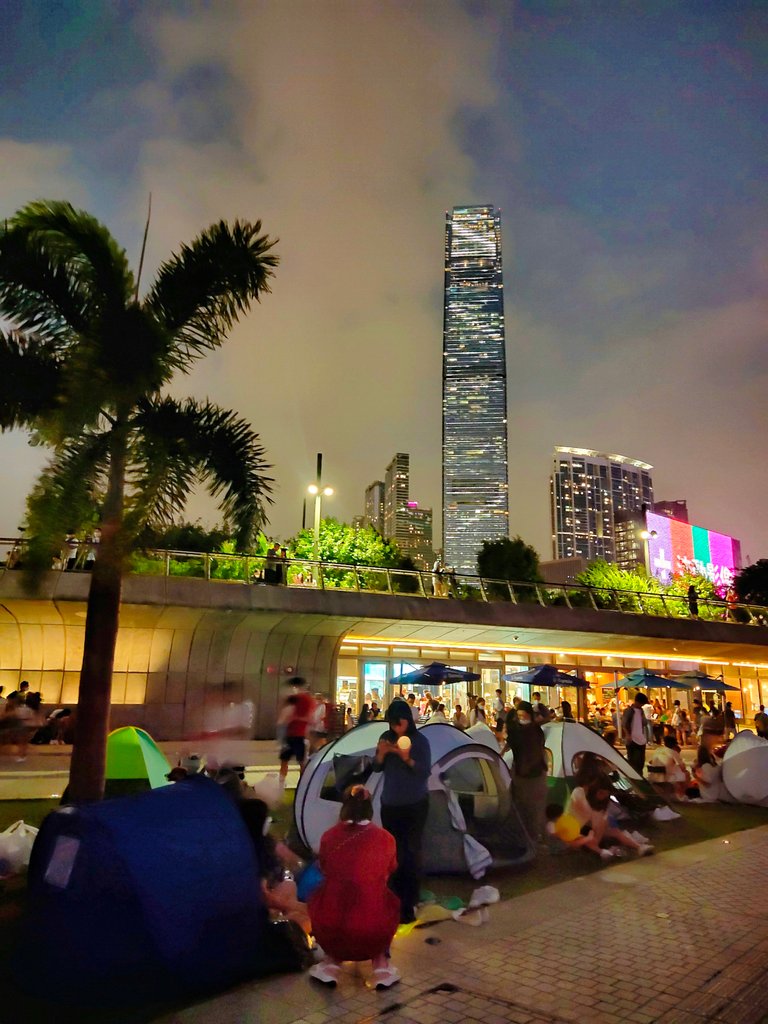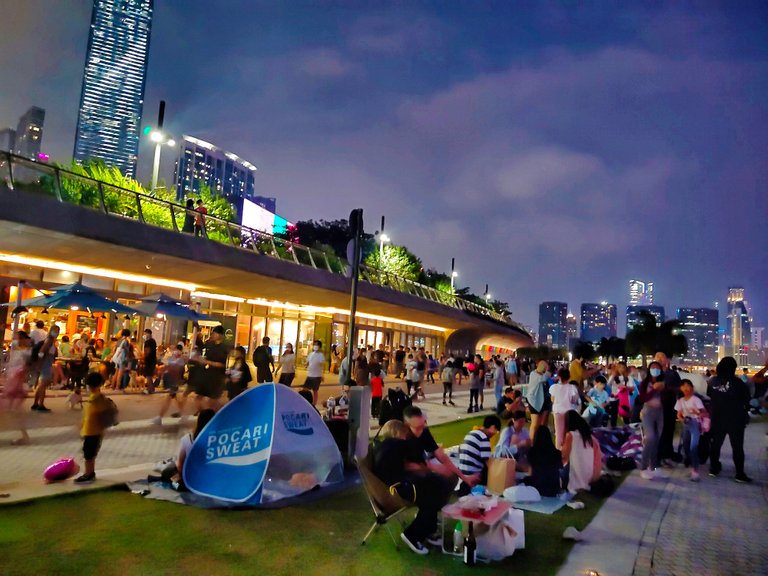 Therefore, West Kowloon's Cultural District is undoubtedly a great place to stay if you're seeking a location in one of Hong Kong's major cities with loads of things to do and see. While you wait for the sun to set and the lights to come on at night, you can stroll along the promenade and take in the beauty of the city's skyline and nature, visit various museums, see exhibitions, or watch cultural events.
That concludes my #WednesdayWalk in collaboration with the #MakeMeSmile challenge. Greetings to @tattoodjay and the rest of the members.
Thanks for stopping by.
(All photos are mine)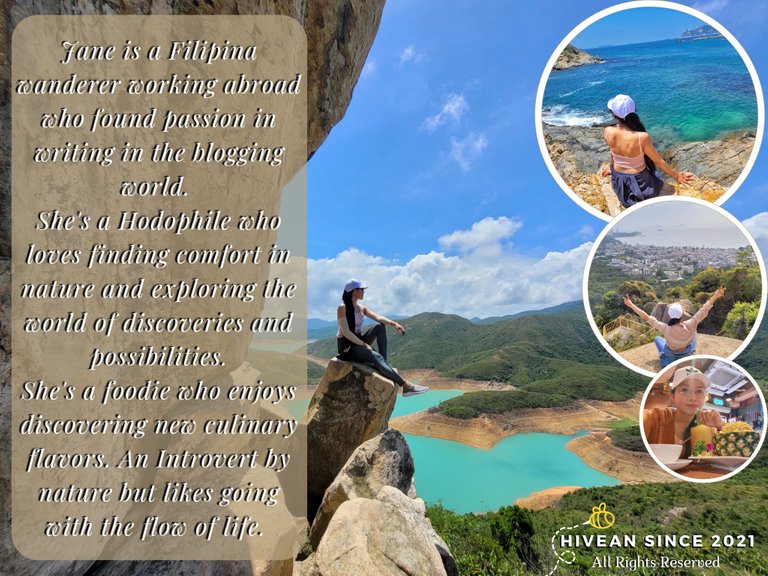 Join her on her quest for self-discovery and wanderlust. If you like her content, don't hesitate to upvote, drop a comment, reblog, and follow for more wonderful adventures.
---
You can also reach me on my socials and let's be connected:
•Facebook
•YouTube
•Twitter
•noise.app
•read.cash
---
For the best experience view this post on Liketu
---
---