The Giver Of Care
26th January 2023
---
"In the waves of change, we find our true direction."
---
I was scanning my gallery when I came across my old photos back when I was still studying and working as a Caregiver in the Philippines. Memories eventually flashed in my mind.
I never thought I would be where I am right now as my dream back then was far way different. Who would have thought that I would change the course of my life from facing the four corners of my desktop to handling people with different impairments and other health issues? I didn't even imagine myself wearing a stethoscope or bringing a sphygmomanometer to work, and wearing a white uniform or scrub suit.
My life changed due to a friend's influence, who, after taking the course, changed her path. The plan about applying to work in the US with her aunt's help has been halted due to some health issues she faced. And I was left alone on this journey.
Being alone isn't new to me as I've been on a solo journey ever since. The funny thing was that job employment came after enrolling in this course that certain day. I was called by the agency where I applied at a job fair beforehand, informing me to gather the required documents, and pack my things as I have to travel to Cebu a few days after since a company wants to hire me as a Secretary.
That was a bolt from the blue and I felt like I was in the middle of two roads, confused about which path to take. Unfortunately, my enrollment fee cannot be refunded, which was yet another annoyance. I kept asking myself that day, "should I go back to being a student with a new course, or work as a Secretary?" "I already have food on my plate, why do I need to cook that would take a long time?"
But who knows I would take the unexpected path. I get my feet back to school with a new course, rather than taking the seat as a Secretary to a boss. Because I didn't like wasting my enrollment fee, and I thought being a Secretary is a tough job, just like in the movies. Lame reasons, aren't they? The truth was, I wasn't the type of person who could be a Secretary to a boss, wearing formal clothes, coats, and heels.
---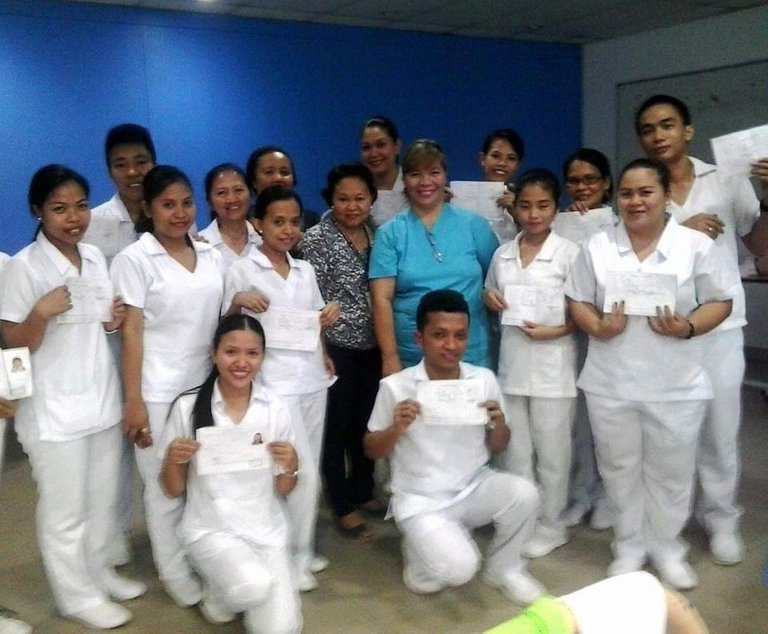 In May 2014, a new journey began, and I never thought that my abrupt decision would profoundly change my life.
From keyboard, mouse, and desktop, to first aid kit, stethoscope, sphygmomanometer, thermometer, bandages, and others with alcohol scent and hospital vibe, at least, there were no syringes. Things that I never imagined that I would take were happening. I was definitely navigating in a direction in which I was uncertain if right or wrong.
From learning software and coding in college to learning every single part of the body, all body systems, and their functions, adult and child psychology, dealing with agitated patients, knowing symptoms, diagnosing possible health problems, applying first aid, etc. It was such a big change, and medical-related jobs that I didn't like taking back then have been taken. I rejected the Secretarial job, not knowing that things in the medical field were pretty much complicated and a hassle, lol.
---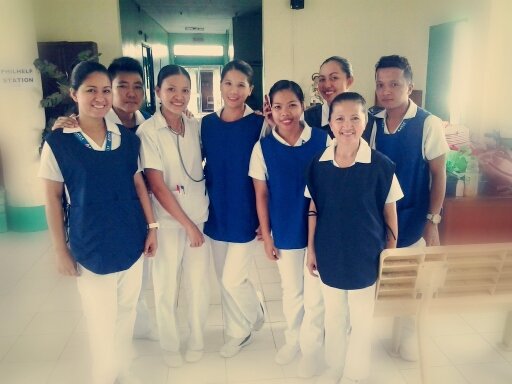 In six months of learning to be a giver of care (Caregiver) and years of dealing with different patients in different cases, there were a lot of lessons I learned that changed my perspectives about life and other aspects of it.
But if there's a big challenge that I faced being a Caregiver, that is dealing with uncertainty.
If today I have a job, tomorrow is uncertain. Either I lose my job or lose my patient. It's a psychological aspect that people in this field need to overcome because life isn't everlasting. The worst part is we can't show our real emotions in front of people we take care of, not especially in front of those vulnerable.
I remember when my patient was sent to ICU, I was on duty that night and I witnessed a horrible scene that made me realize that Life is too short and we can't live it until we want to stop it. The patient in the next room was on the verge of death and a doctor and nurses were doing their part to revive his life. I was uncertain though if his life was extended because my shift ended, and I didn't dare to ask my boss (who is a doctor of that hospital) about that matter as I might not like the answer.
Gladly my patient was already sleeping because if not, she would see me worried and with teary eyes. Remembering this part was even emotional. I looked at my patient and thought if it would happen the same to her, Could I bare it? If there's an aspect we need to strengthen when doing this job is not just our body, but as well as our mental and emotional aspects. Things may get complicated and worse and we always need to brace ourselves for circumstances that may arrive.
Didn't I mention here before that I lost my grandfather without even having a chance to be his last Caregiver? Because I was away and busy taking care of my patient. That's the worst decision I ever made but life must go on and I should just leave the regrets in the past to continue doing my duty and serve others. Besides, our priority is not ourselves, but the patients we oat to serve with.
There were times back then when I would stare at my patient and ask myself, "When I get old and weak like her, will there be people who will take care of me?" "What if I die before my parents, who will take care of them when they get sick and incapable of doing their ADLs?"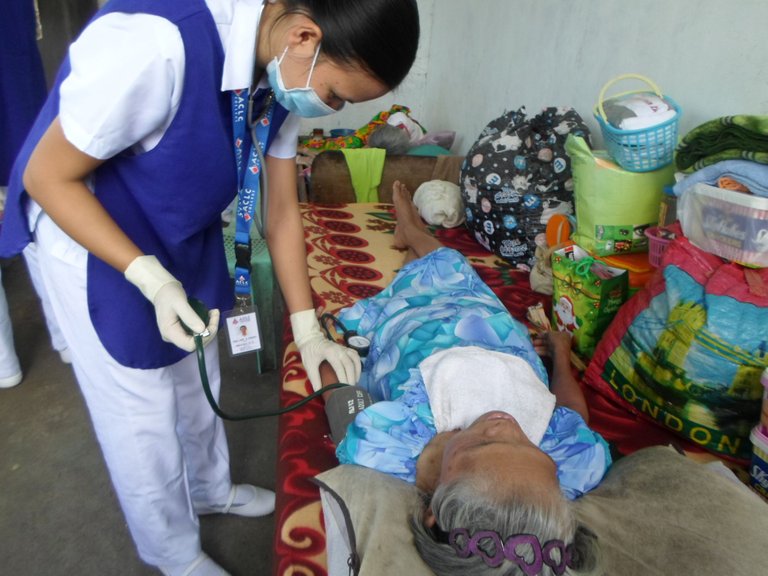 During my experience in Home for the Aged in our province, our group handled different elderly with different cases and disabilities. We served them as part of our training. Life inside the Home Care is poor and pitiful, especially for the elderly. There was a lack of food, lack of facilities, lack of hygiene, and lack of assistance. I wasn't even sure if a physician was visiting the facility. So the elderly were always grateful for every time some Caregivers would be sent to train in that certain Home for the Aged.
I was tasked to take care of a patient with breast cancer. Each time I would clean her deteriorating breast, I felt disgusted by the smell but I pity the old woman. Aside from deteriorating breasts, her eyes were also impaired. Such an unfortunate life for her. I wonder if she's still alive, I hope so.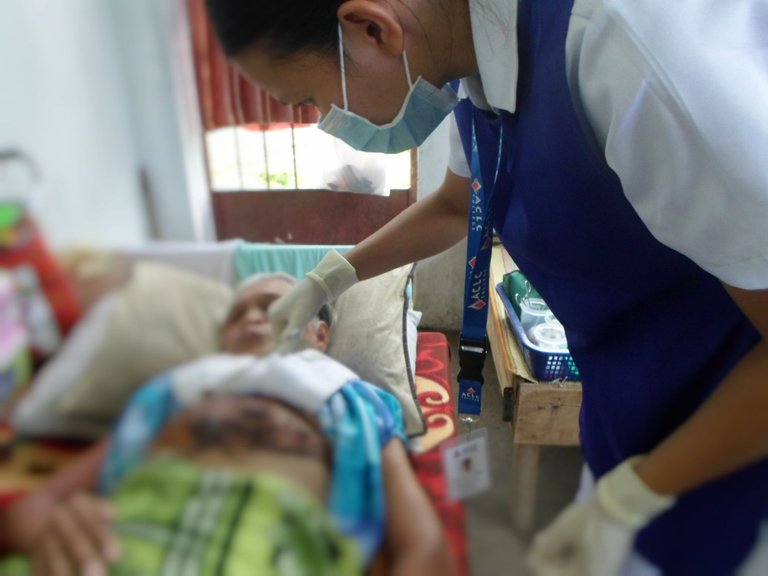 Why can some children abandon their parents at Home For The Aged once they become incapable? Do they consider them as burdens? Mothers sacrificed a lot bearing their unborn children for nine months in their wombs and sacrificed more when they delivered their children into this world. Those sleepless nights and tiresome days, sacrifices, and sufferings were endured just to raise their children well. But as they grow old and incapable, children could easily abandon them.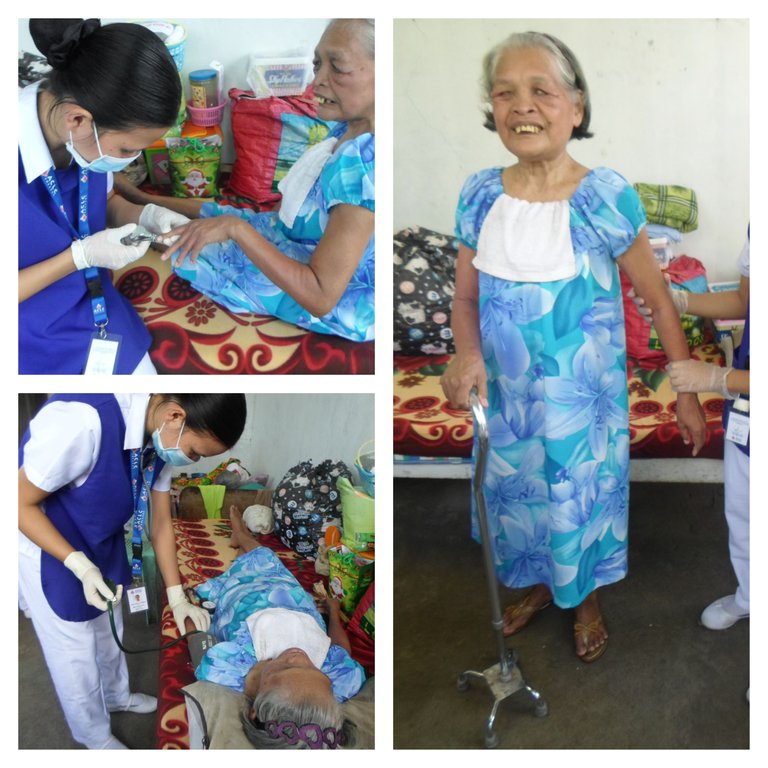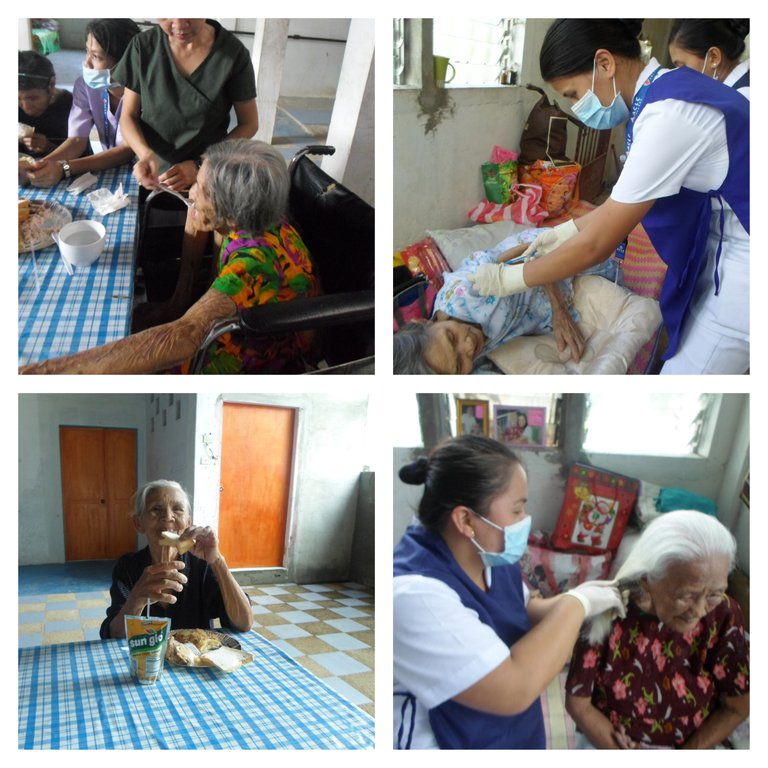 This is something that I don't want to happen to my parents. They sacrificed their lives and deserve to be cared for well until their very last breathes. If there is one thing I wish for, that's to stay strong and alive before they leave this world so I could do my task as their last Caregiver.
You can also reach me on my socials and let's be connected:
---
---