The Hidden Village In The Woods (My Solo Journey To The Highest Peak In Hong Kong - Part 1) & #LPUD

15 March 2023
It was an unplanned hike to the highest peak in Hong Kong as my initial plan on one Sunday was to see the sea of clouds at Lantau Peak. However, as I checked the weather forecast, clouds seemed to be nowhere to be found so it wouldn't be a perfect day to hike Lantau Peak. Winter should have been the perfect season, but I was always hesitant to hike alone. My friend is in China with her boss so I always go solo. Since I was fully awake early in the morning, I thought of hiking another trail instead. The highest peak came to mind after a few contemplations. It was sunny and quite chilly which I thought was perfect to hike a mountain.
I made a few considerations though before executing my plan as I don't want to go out to trails without enough preparations. I searched for its direction and how to get there, as well as the level of difficulty and hours of hiking. It was only eight in the morning when I thought of hiking this mountain, so I moved my arse and start the preparations to catch an early ride. But circumstances were bound to happen, and I was able to get to the desired station at almost ten in the morning.
Now come and join me in my journey to the highest peak of Hong Kong. This is My Solo Journey To The Highest Peak In Hong Kong - Part 1 (The Hidden Village In The Woods)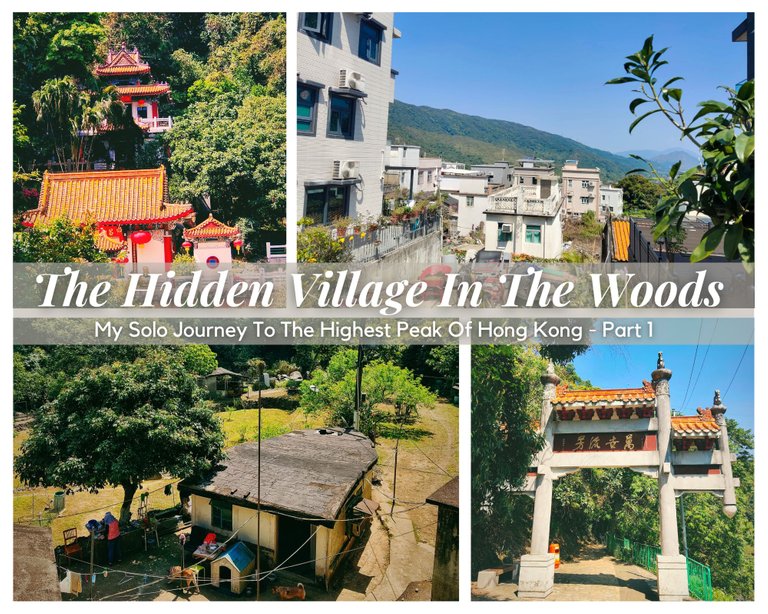 Created in Canva
How to get there?

There are different ways to go to the Tai Mo Shan trail from any part of Hong Kong. I followed the first one from the article guide which is to travel to Kam Sheung MTR Station and then take the 64K bus to Ng Tung Chai. Then from there, it's easier to spot the way to the trail through the signposts.
The first thing that caught my attention when I stepped out of the train station was the mountainous backdrop and an array of palm trees. And seeing mountains always gives me excitement to see nature again.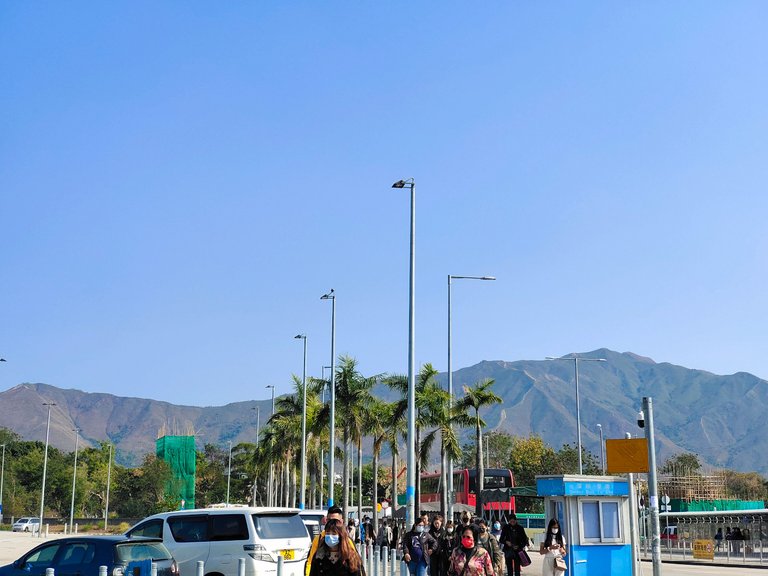 There were several bicycles outside the station which can be rented to use in wandering around Kam Sheung premises. I am unfamiliar with the places here since it was my first time visiting this area.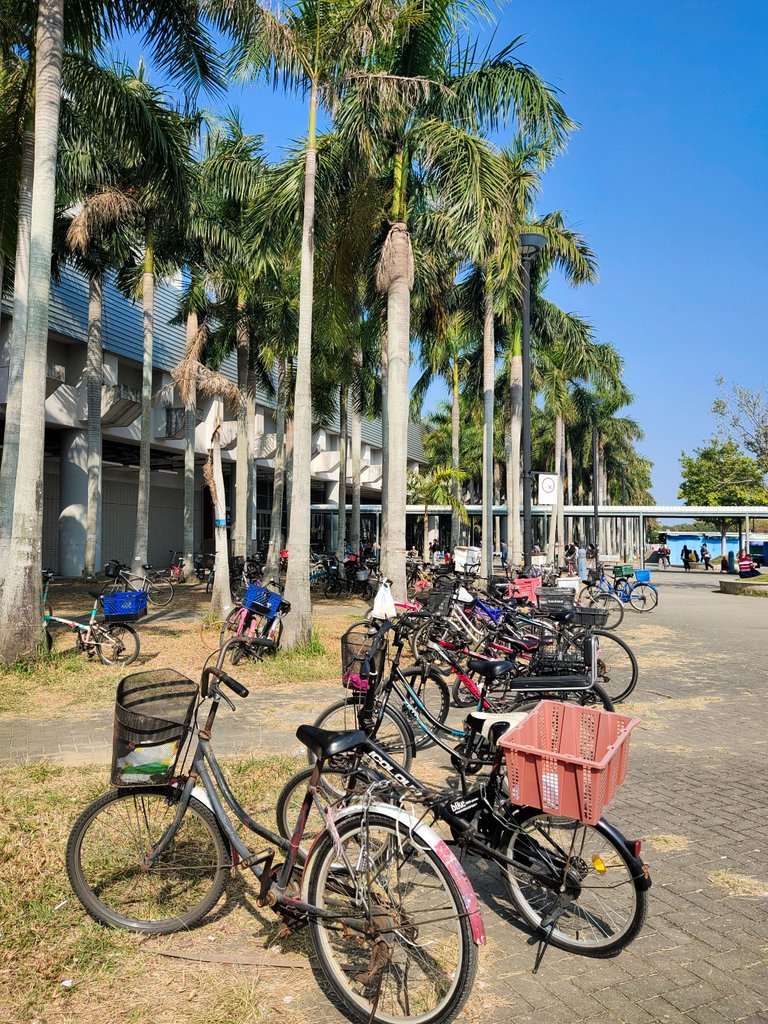 It took me a while to spot the 64K bus station. Buses come by schedule so I waited for a while.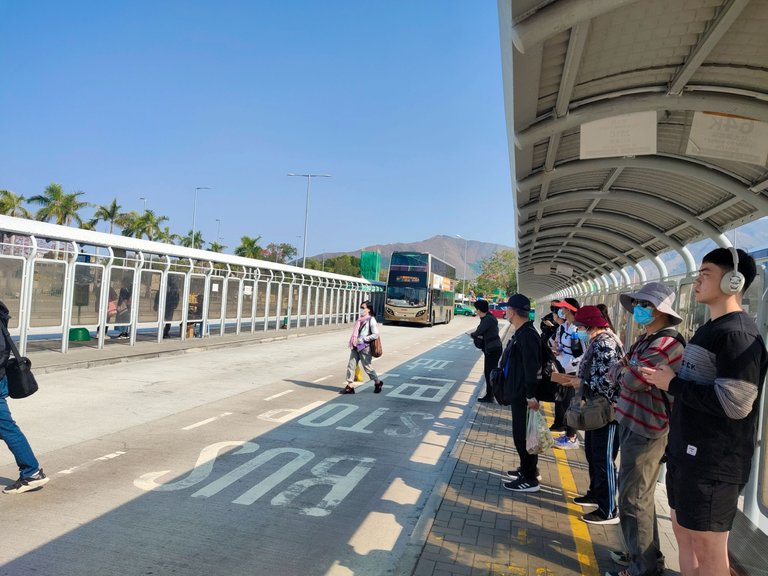 I can't deny the fact that I enjoyed watching the scenic view from the front row on the upper deck of the bus. It always feels so great to see the countryside views, especially the greenery, and escape from the bustling city once in a while.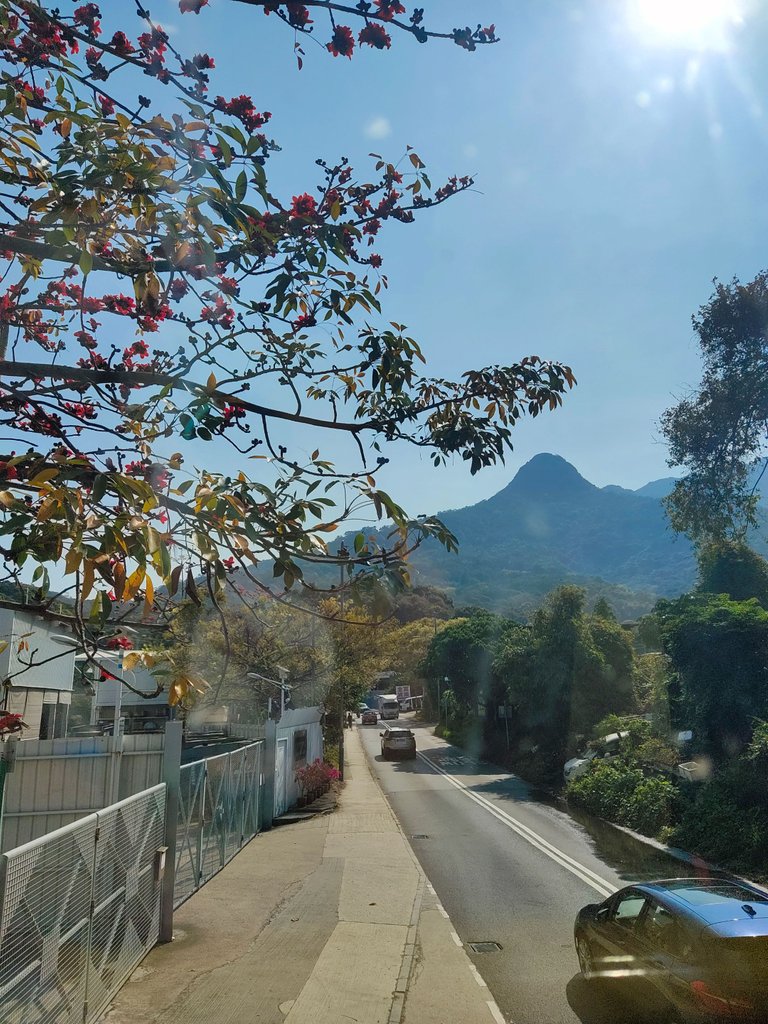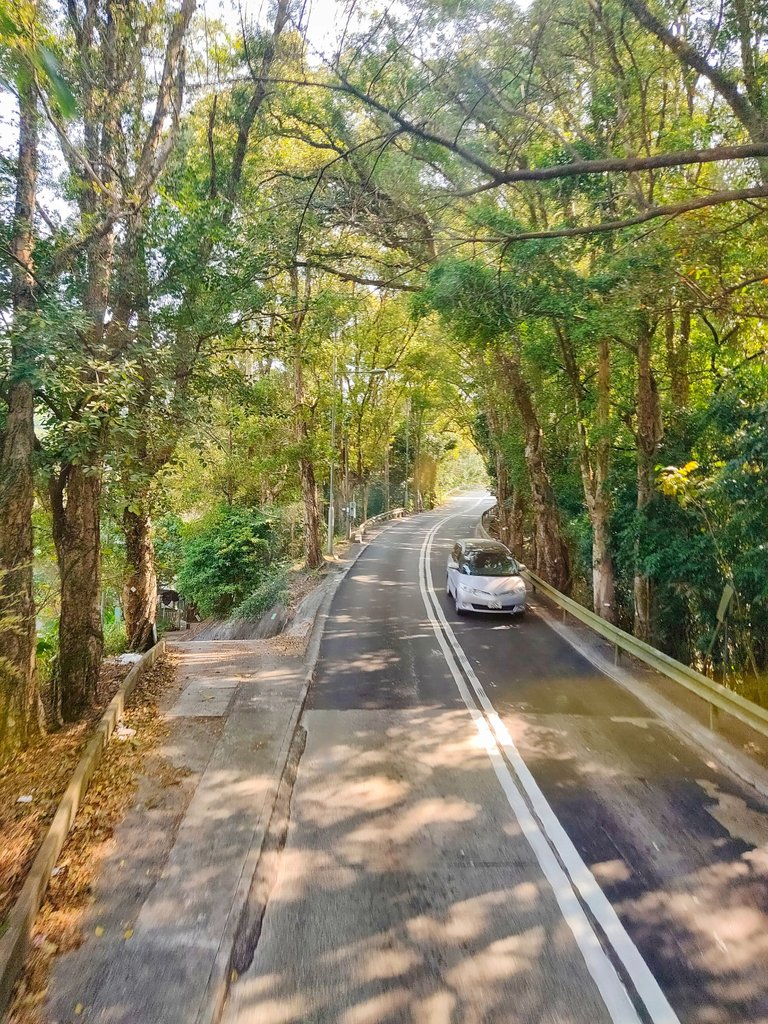 ---
Tai Mo Shan is located in the New Territories District of Hong Kong with a country park that stretched 14.40 square kilometers which is one of the biggest country parks, and stands 957 meters above sea level which is the highest peak in Hong Kong. And what other else to see there? The longest waterfall also lies on this mountain.
I finally stepped foot at Ng Tung Chai junction road at past eleven which was kind of late given that I'll be hiking the highest peak.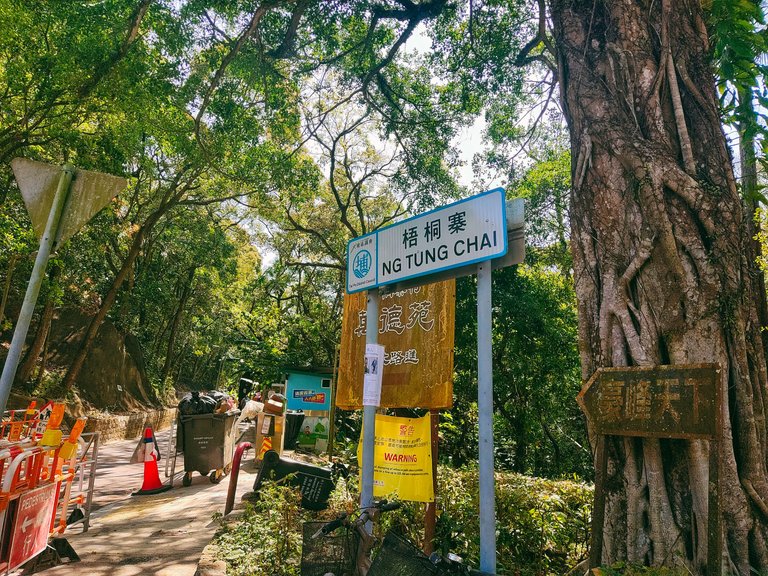 A few minutes walk from the highway was a resting place. And I thought there'll be more hikers since it was Sunday, but I spotted only two.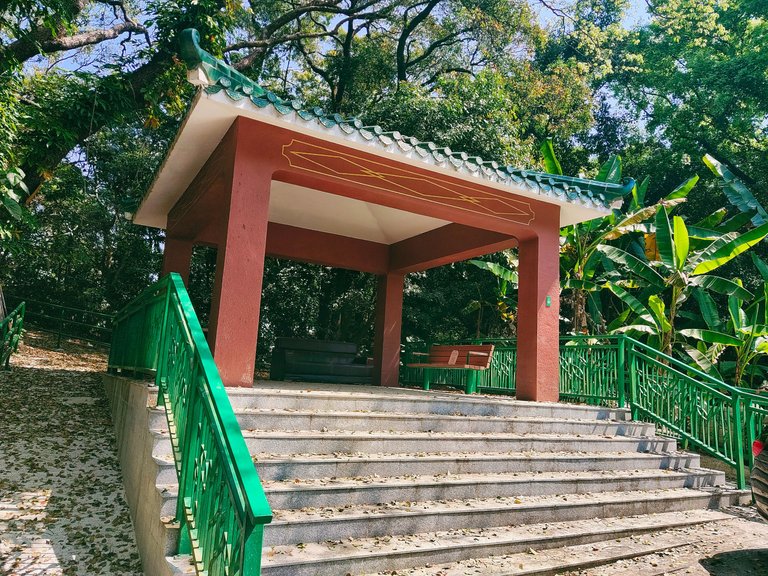 As per the instructions I read online, I have to follow the sign to the waterfalls then look for the sign to the real trail. I thought I'll be alone, but these two Chinese people became my temporary companion. Unfamiliar with the place, I didn't take my eyes off them as I might get lost in the woods again. At least, I have a photographer for a moment, lol.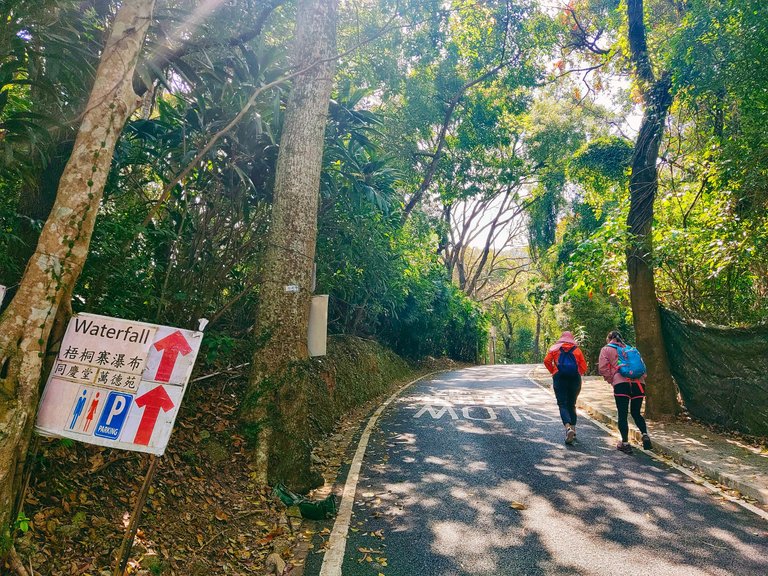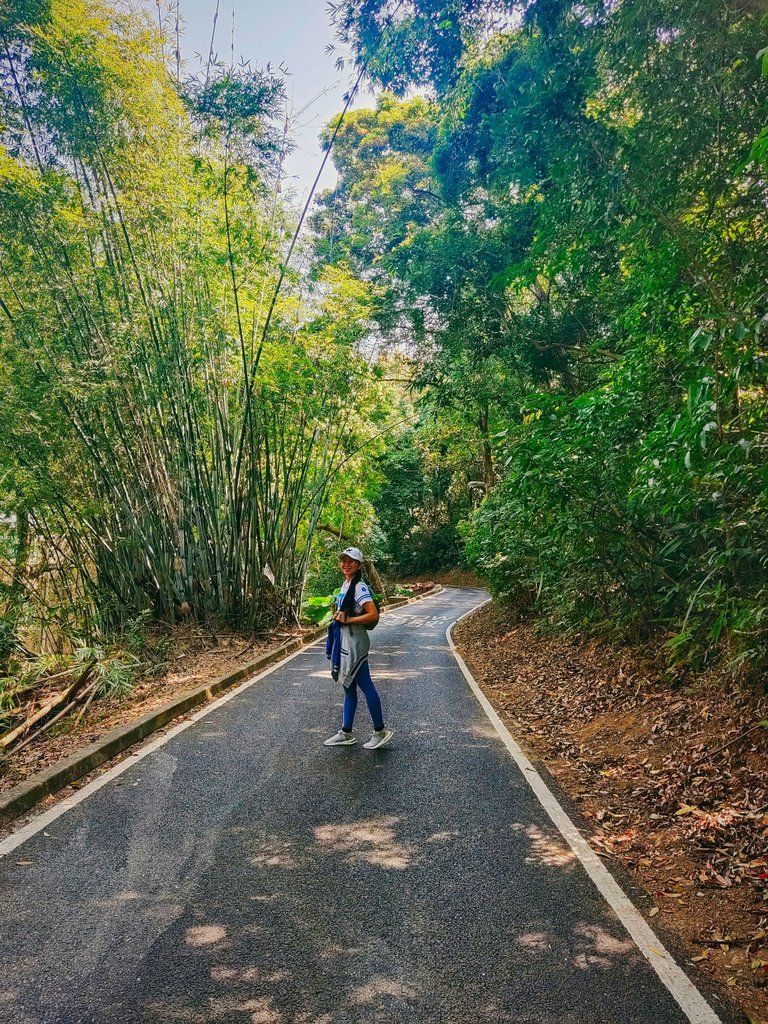 Just a few distances from the starting point was a residential house that seemed to be abandoned and I thought it was perfect for 'UX'. Slobberchops would definitely like it. However, given that my goal was to reach the summit of the highest peak, I continued walking as I might be left alone on the trail by the two Chinese women.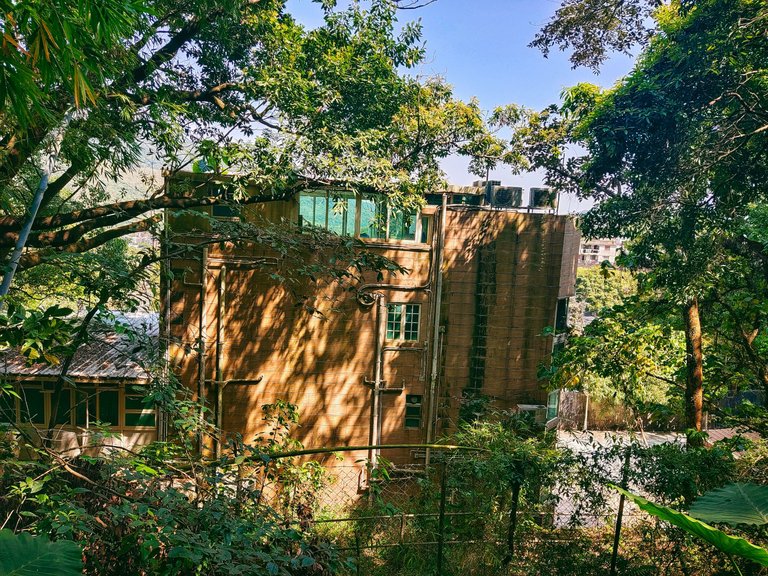 However, as I walked farther, I discovered a tranquil village in this secluded area. Who would have thought that a village exist in the woods? Another perfect spot to explore. Yet, again, I reminded myself that my goal was to reach the summit. It was almost noon and I worried that I might not be able to reach it before sunset.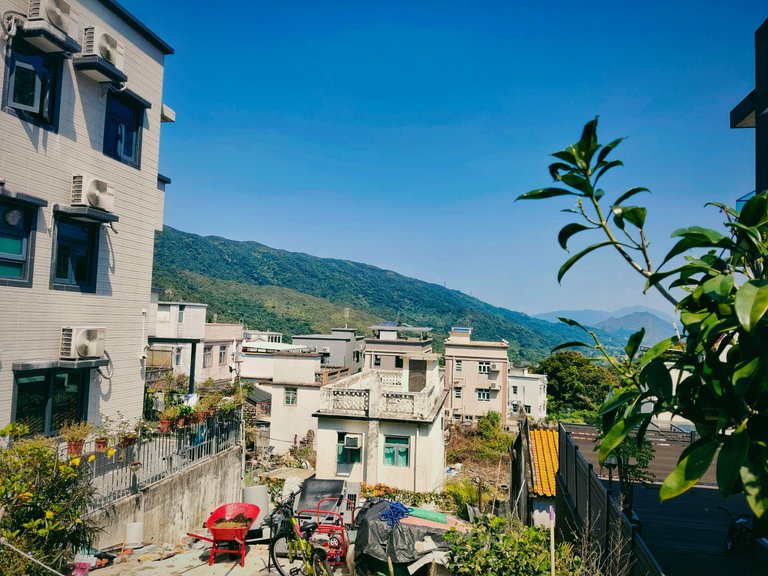 This point was already fenced and can be an indication that it'll be steeper ahead.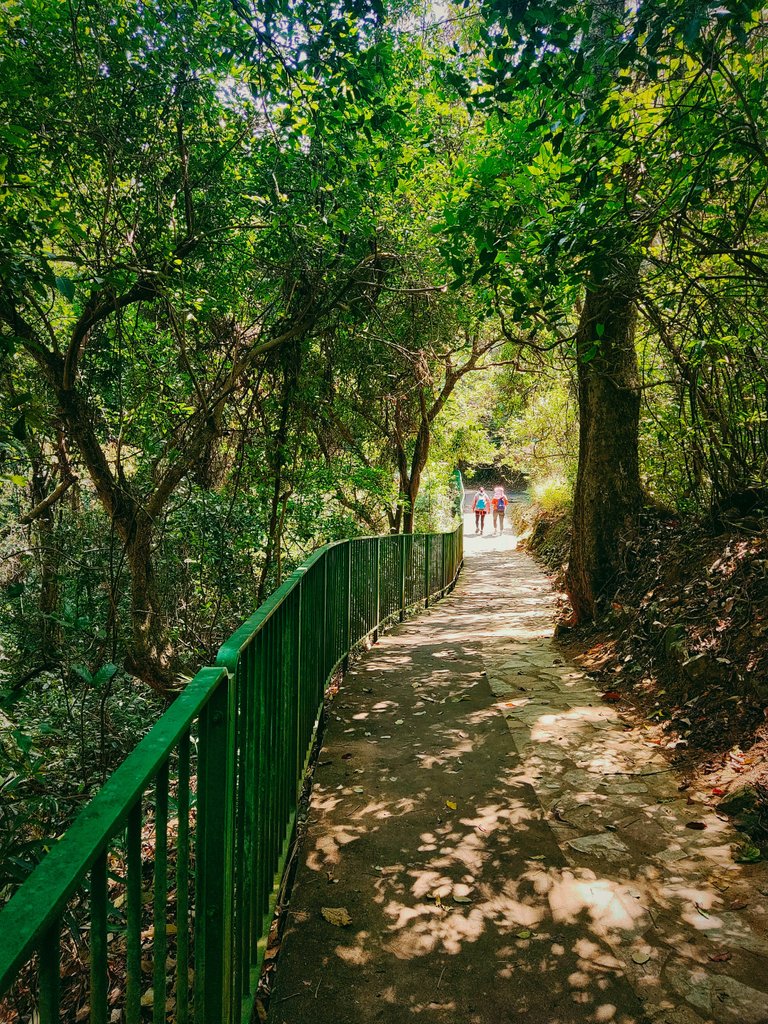 Things get more exciting when I came across this area which seemed to be an entrance to another hidden place of Tai Mo Shan. I walked faster to see what lies ahead. Could there be more villages in this wood? I thought. This scenery reminded me of those in our province. The peaceful and simple life in the countryside is always my preference.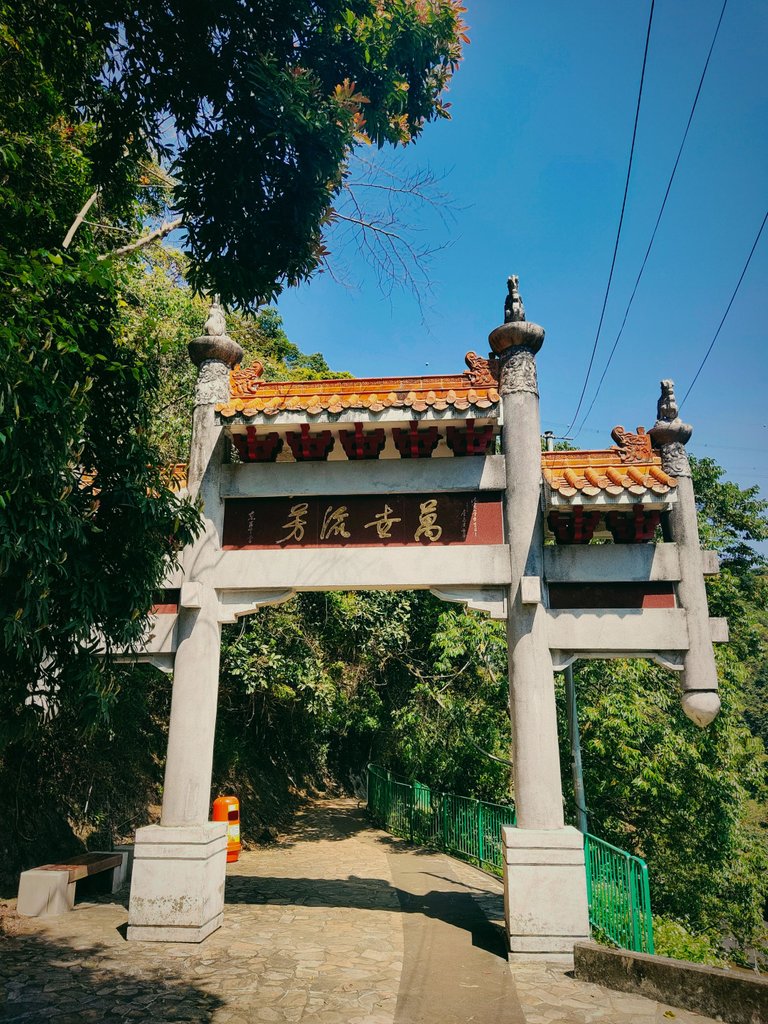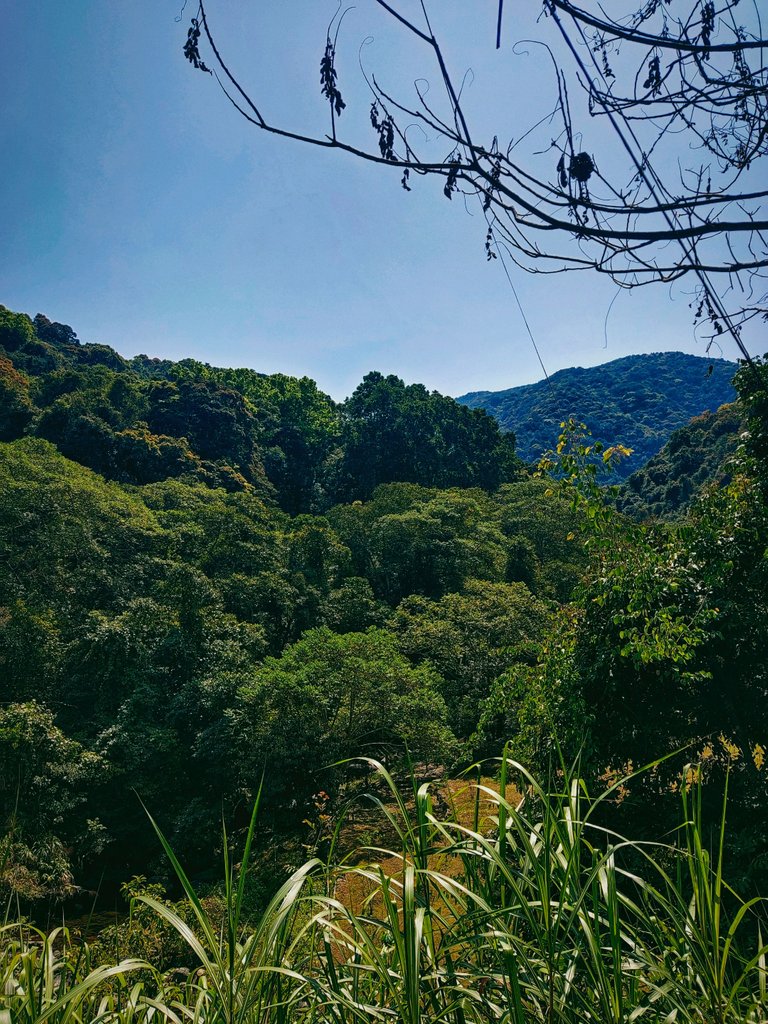 There was a house below the hill and I imagined a creek at the back since I heard a cascading water. I thought it was the way to the waterfalls, but the place seemed private as the gate was locked. A few people were spotted preparing for their lunch.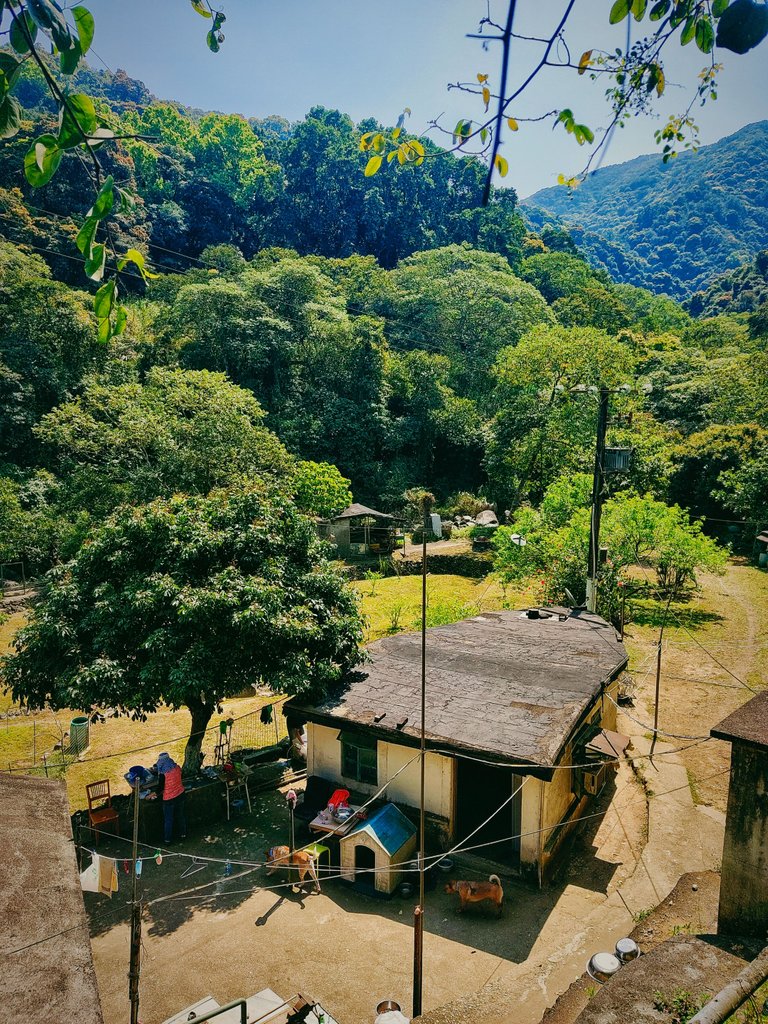 I was anticipating seeing a village, but I stumbled upon a temple, which I initially thought was a cemetery. I was proven wrong when I reached the higher part of the slope. I saw the temple from the distance standing on the ridge. I thought of visiting it. But then again, It wasn't my goal for that day.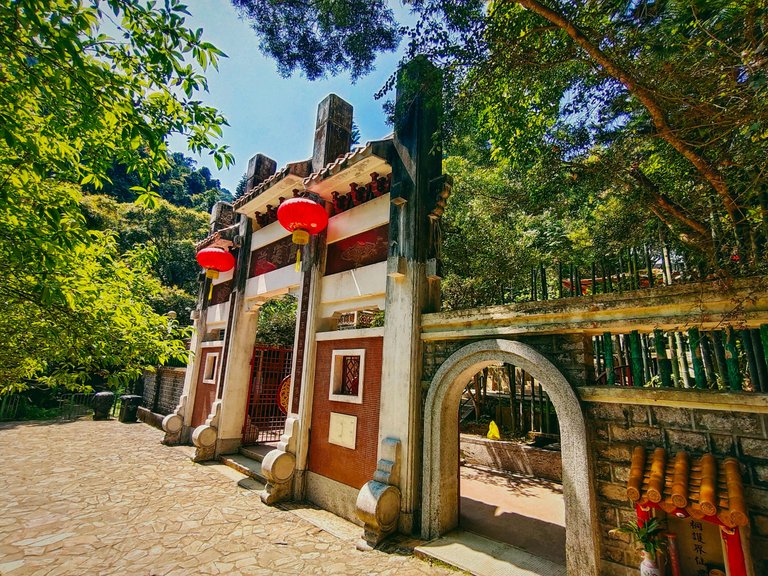 This is called Man Tak Yuen Temple after searching the image via Google. And the hidden village is the Ng Tung Chai.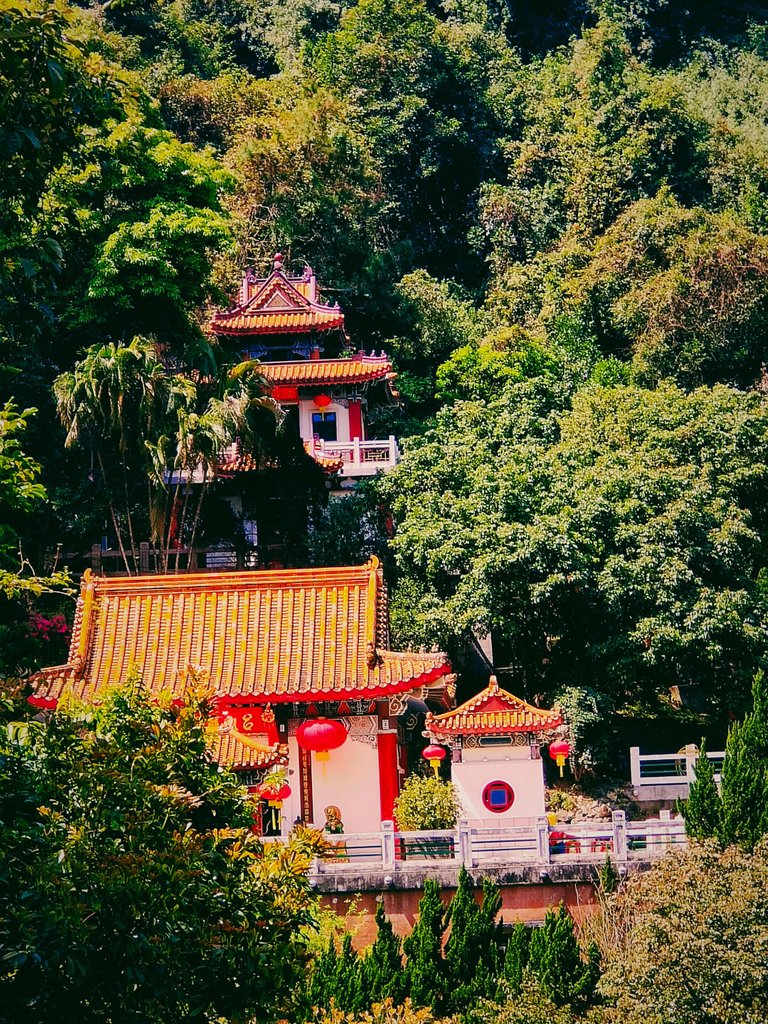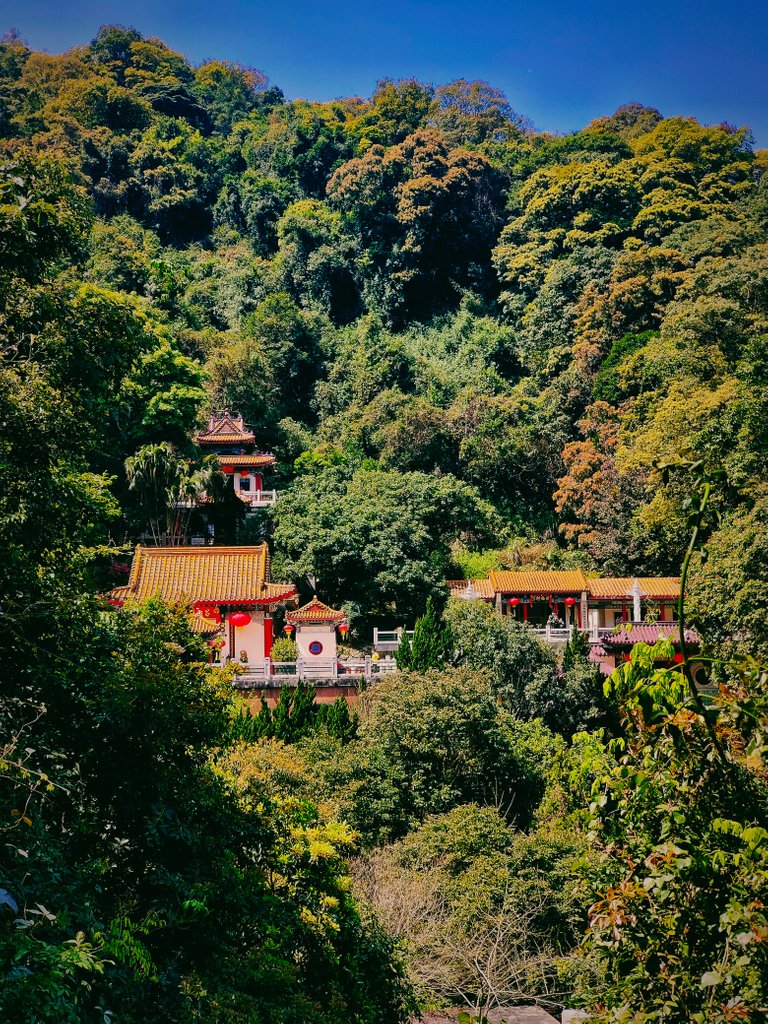 My journey continued after passing by the hidden village and the temple. There was no flat paved path anymore, but rather dirt paths with some rocky steps on some parts. And at this point, I was on my own, silently admiring the beauty of nature even though it can be scary for a lady to be alone on the trail. My sturdy tripod would definitely come in handy if circumstances happen, lol.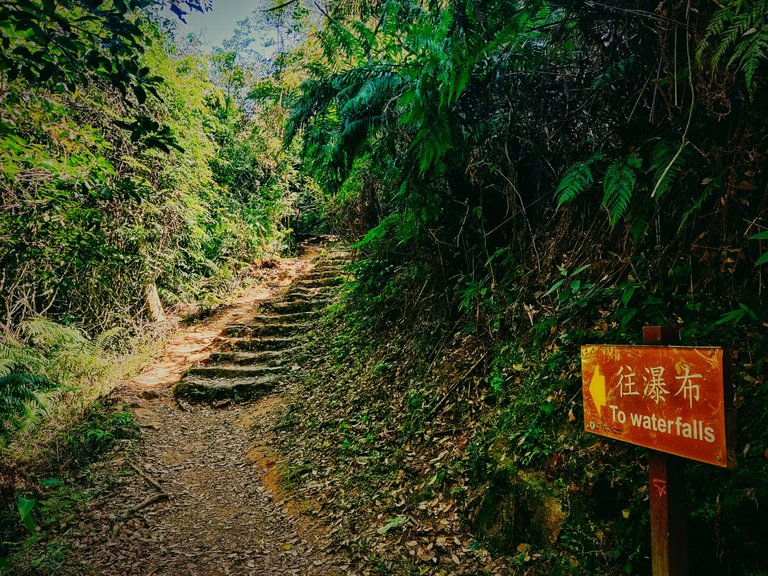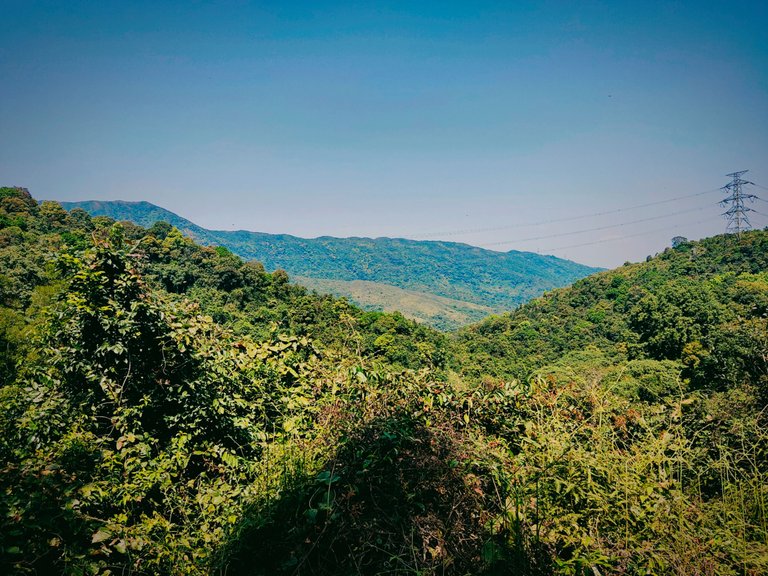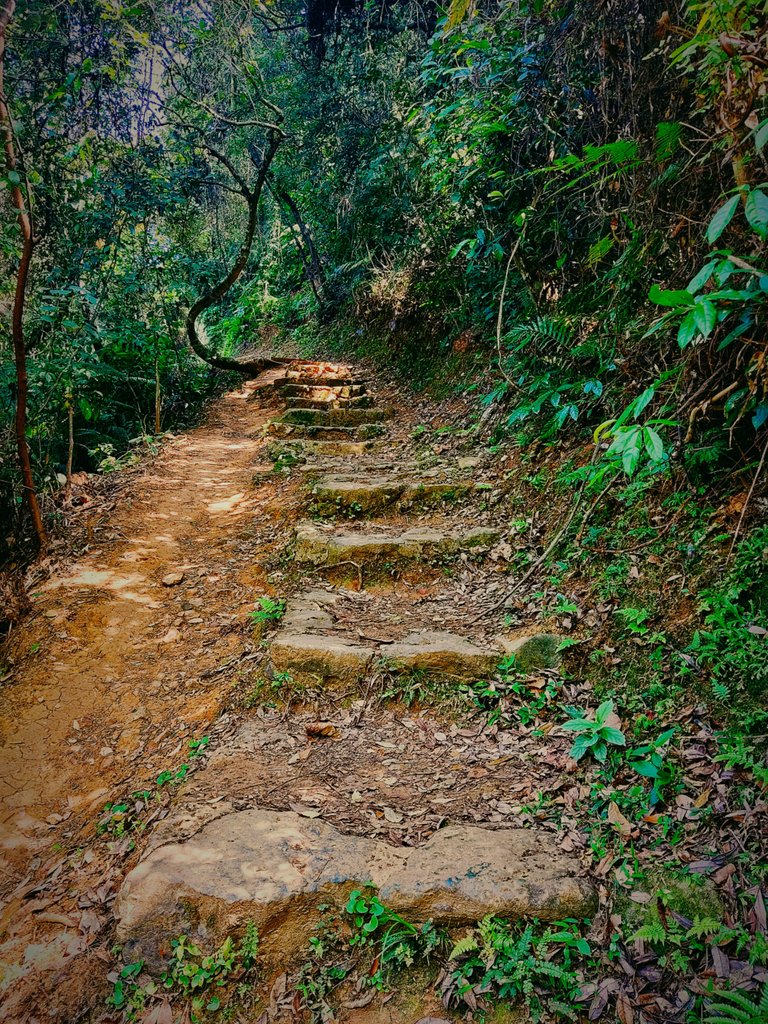 After this point, the real journey to the highest peak just began....
---
I have to cut this here because it'll be lengthy if I put all the details. So see you on the next part of my journey to the highest peak.
That's all for now. Happy humpday #WednesdayWalk community and to its founder @tattoodjay.
---
LEO Power Up Day!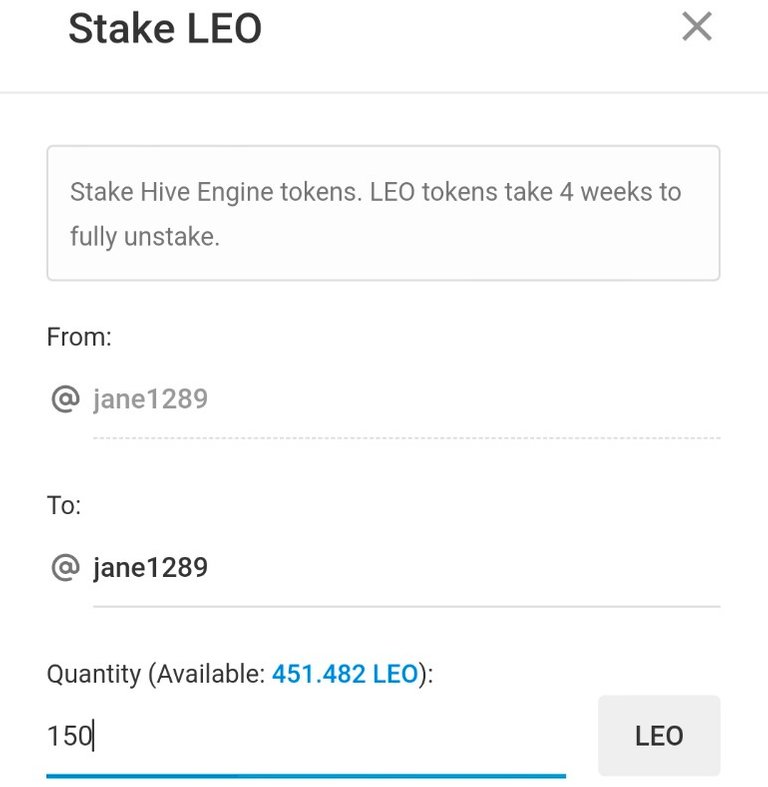 Today is also #LPUD. Have you powered up yet? The recent market condition helped me accumulate enough LEO tokens to power up today. So another 150 LEO were added to my staked tokens. I'm hoping that I'll be able to maintain powering up LEO each month to achieve my goal at the end of the year.
That concludes my Wednesday Walk and LPUD.
Thanks for stopping by.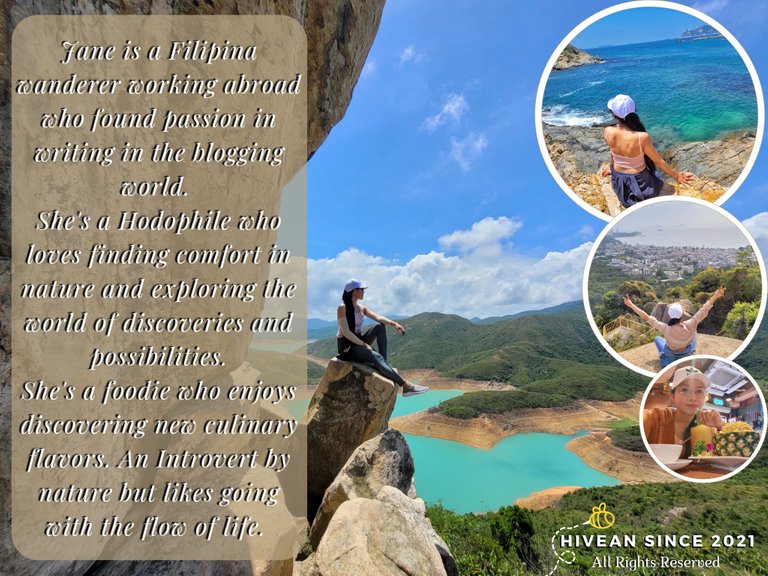 Join her on her quest for self-discovery and wanderlust. If you like her content, don't hesitate to upvote, drop a comment, reblog, and follow for more wonderful adventures.
---
You can also reach me on my socials and let's be connected:
---
---