The Last Power Up Day Of The Year (Merry Christmas Hive!)
1st December 2022
While others are too excited about this last month of the year because it's the festive season in all parts of the world, I somehow don't want the year to end too soon as I still have a lot of goals to achieve. However, time and days keep going, and so do we. We rather face this last month positively despite the red signs in the market. But everyone for sure is hoping to have more green days in the crypto market. Christmas would be merrier if that happens.
---
It's the first day of the month! We are more anticipating this, aren't we? What do we have today? Of course, Hive Power Up Day! Who isn't excited about #HPUD anyway? This will be the last this year.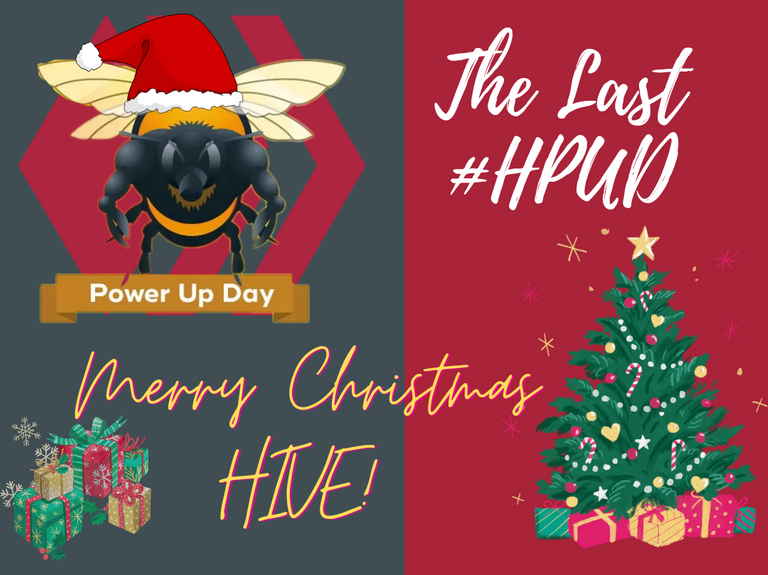 Created in Canva
This will be my 7th month participating in #HPUD. Those badges in different sizes just look cute.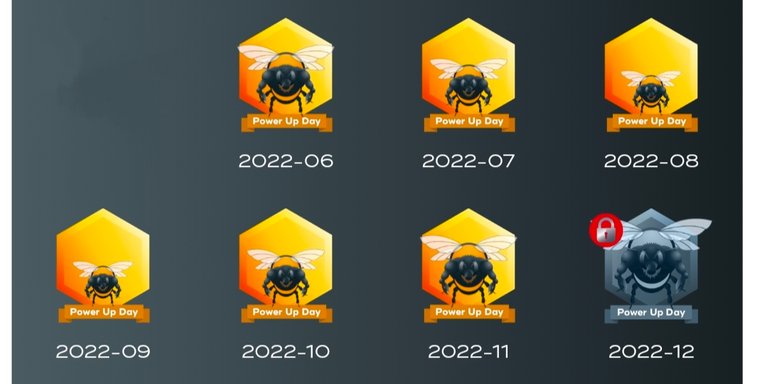 And for the very first time, without any alarm, I was able to complete powering up each day for the whole month! It's funny how I was able to complete the #HPUM task now that I don't rely on alarms anymore. Indeed, it is better to act up as soon as I remember it than do it later because I tend to forget if that's the case. This was another achievement this month. I hope, I could maintain it each month.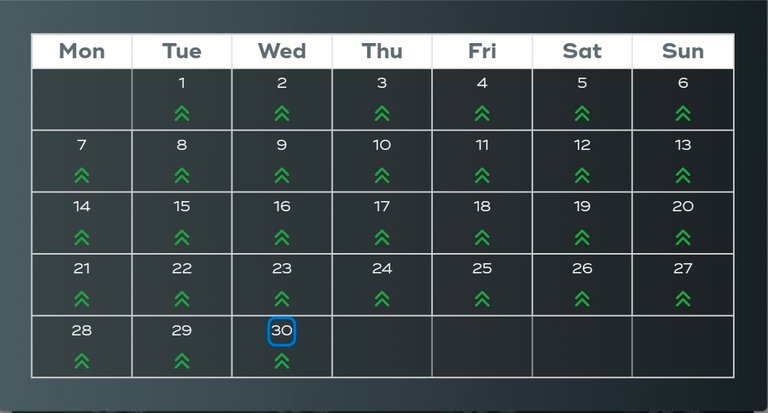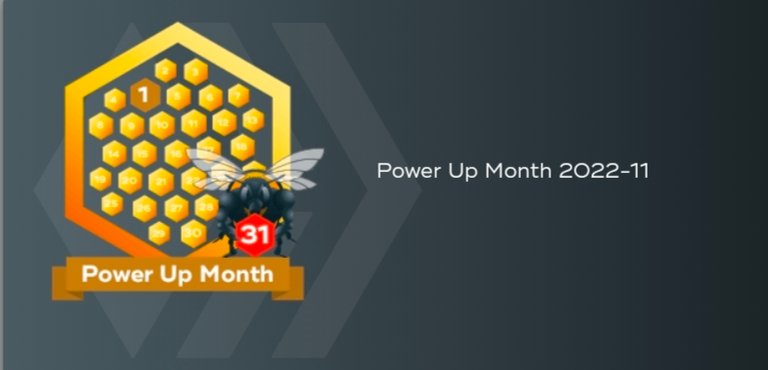 Seeing some of my Hive goals achieved makes me happy and grateful. At least, I achieved something great, and not just investment losses, lol. And as mentioned in my recent Saturday Saver's post, since some have already been achieved, I increased the number of my Hive goals, which include the staked HP, and some Hive Engine Tokens. Although I am uncertain if I can accumulate the remaining amounts to save since we only have 30 days left, I don't want to lose hope.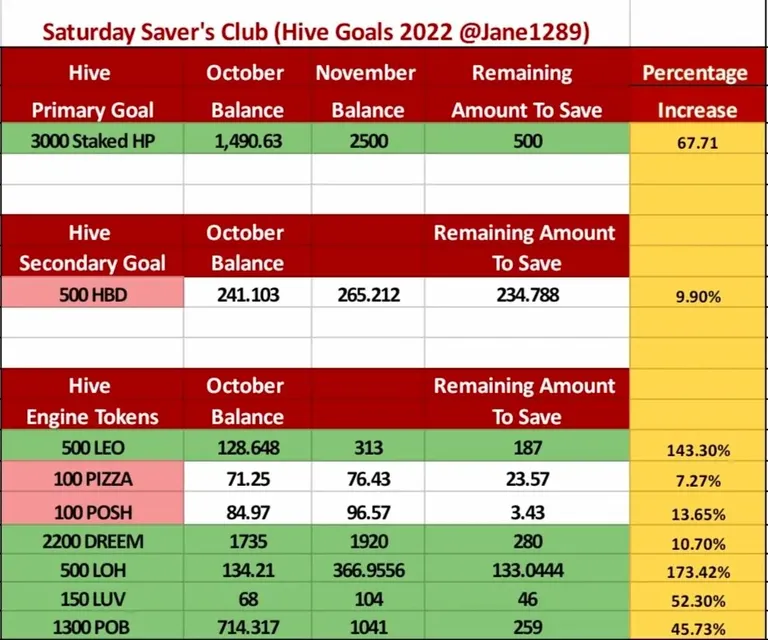 The continuous growth of my account motivates me to stay active here, despite the busyness in the real world. Balancing life, work, and online grinding is often tough. But then again, "if there's a will, there's a way."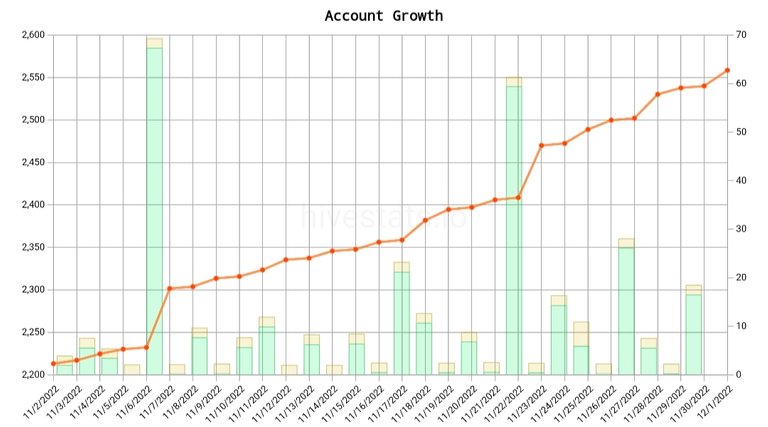 More accomplishments for this month:
Reputation: 69.2
Curation APR: 8.37%
Curation Rewards: 13.36 HP
HBD Interests: 4.42 HBD
And for the monthly tradition, another account was powered up today. Enjoy your first HPUD @curiouscatho. I know this user from another platform. She's a smart student who needs to grow more and be introduced to others. A little interaction needs as well. I hope this will inspire her to be active more on this platform.
Why power up?
It will help us strengthen our influence on the blockchain.

It will help us earn more curation rewards.

And the perk of earning 3% interest per year from the amount we hold is pretty much worth it.
You only need 10 Hive to start your Power Up! For those who don't know yet about HPUD, check the latest post of @hivebuzz to know more about it.
Hive Power Up Day - December 1st 2022
To know more about Hive Power Up Month, click here.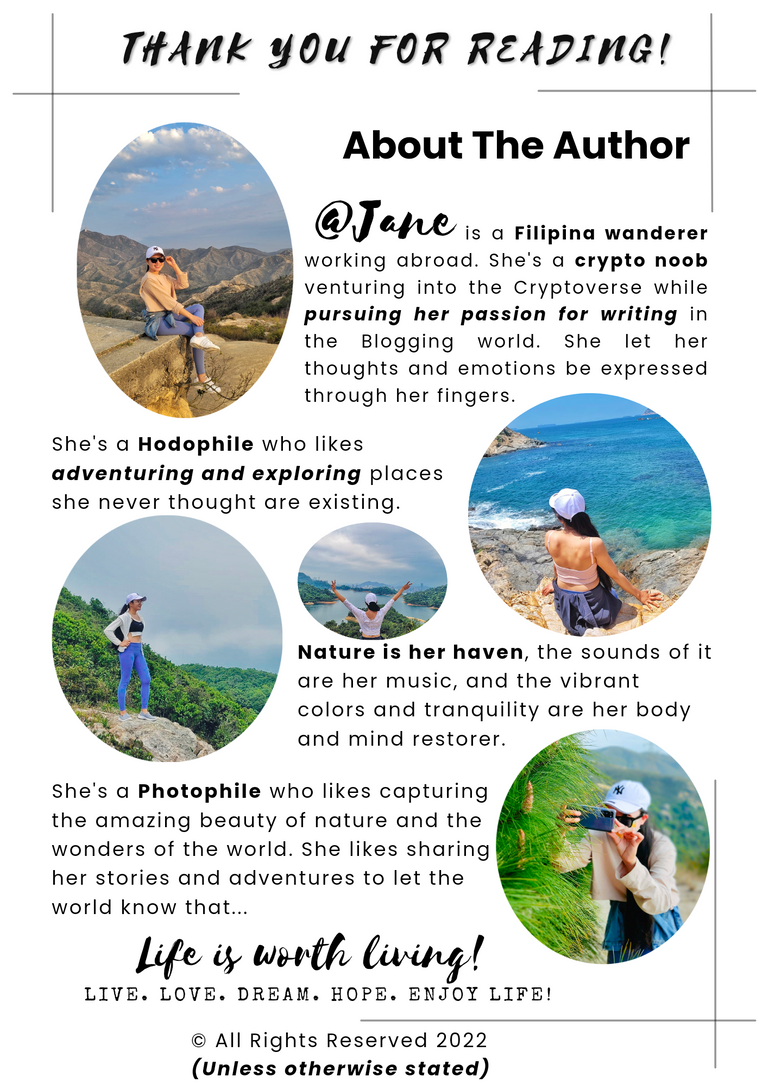 You can also reach me on my socials and let's be connected:
•Facebook
•YouTube
•read.cash •noise.app
•Twitter
Posted Using LeoFinance Beta
---
---