Travel Solo Until Great Adventures Find You (SMASh 261)
18 March 2023
---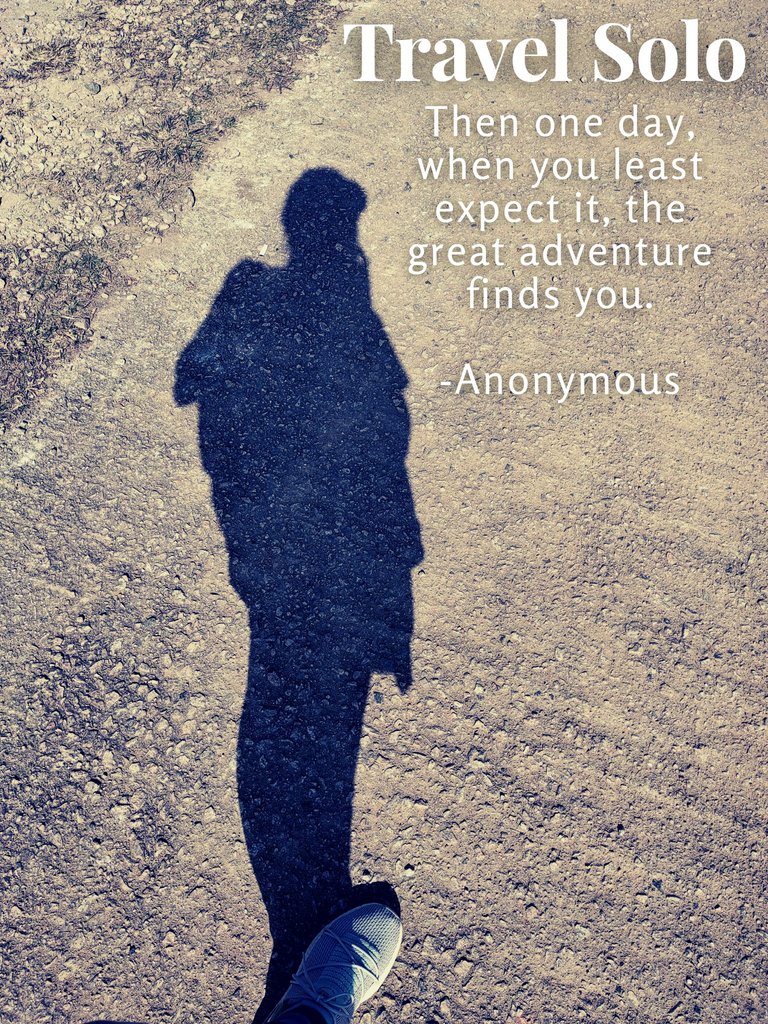 ---
People would always ask, why travel solo? Why don't you try it, you'll understand why. One adage says, "Travel far enough to find yourself" which I shared in my WE144 entry. I'm not saying I am lost and that I have to find myself, I should say I am finding more things that could add value to my life. But yes, I can't deny the true meaning of solo traveling which is self-discovery.
I occasionally enjoy traveling in a group or with a friend, but most of the time I am more comfortable on my own. I don't like to reschedule trips merely because one becomes unexpectedly unavailable. I don't like waiting for the latecomers because I, for one, am sometimes late as well and I know how it feels for those waiting for me, lol.
Preferably, I like traveling in a group of two or three, not more than that because misunderstandings and conflicts are bound to happen in a large group. I do have a travel buddy here abroad, but I must say that she's the most hardworking one I ever meet who can work 30 days in a row without a break. Can you make it? Her job probably isn't that toxic that she can make it, but I can't.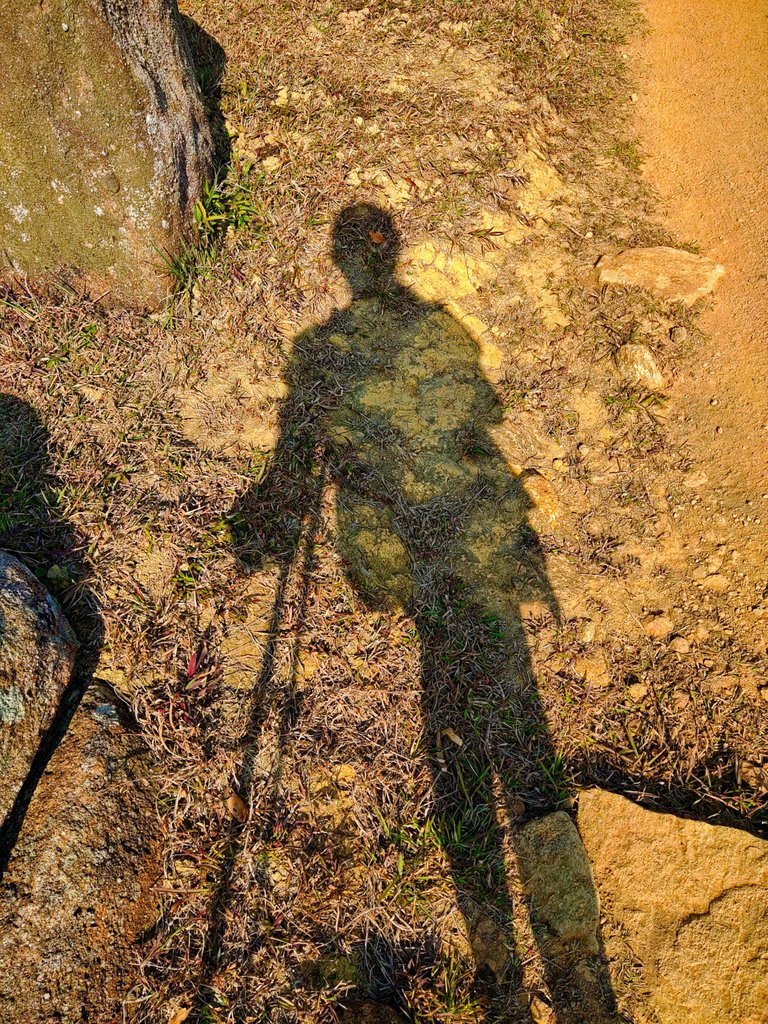 Most of the time, I would wait for her when she is free, but she prefers to rest instead of going out, which is understandable given her situation. I want to hike more mountains and visit more beautiful places, but if I keep waiting for her, how can I make it? Those were the thoughts that entered my mind one day while facing the horizon. Then I told myself, "I should continue traveling solo.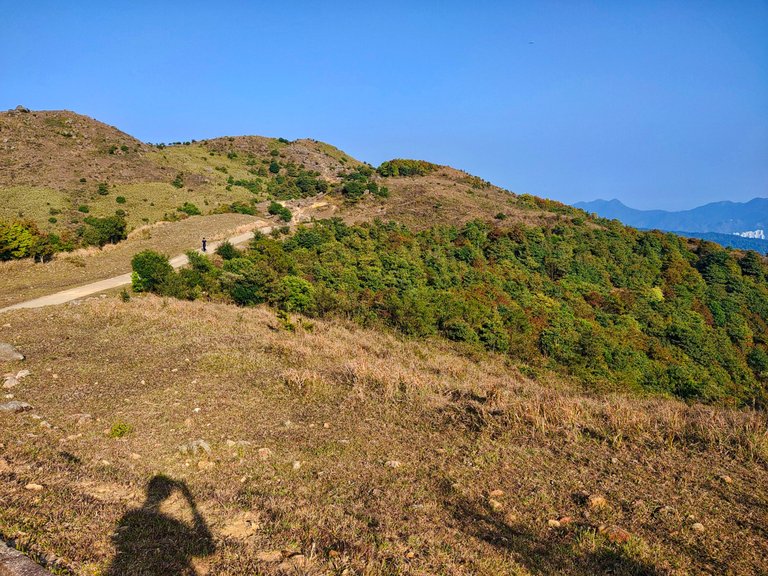 I must say traveling changes me, physically and mentally. It gives me the ultimate freedom to do what exactly what I want to. No one would care, no one would nag, no one would disagree. Besides, I am more confident when I am solo. No hesitations to do things, no intimidations with others, no discouragements.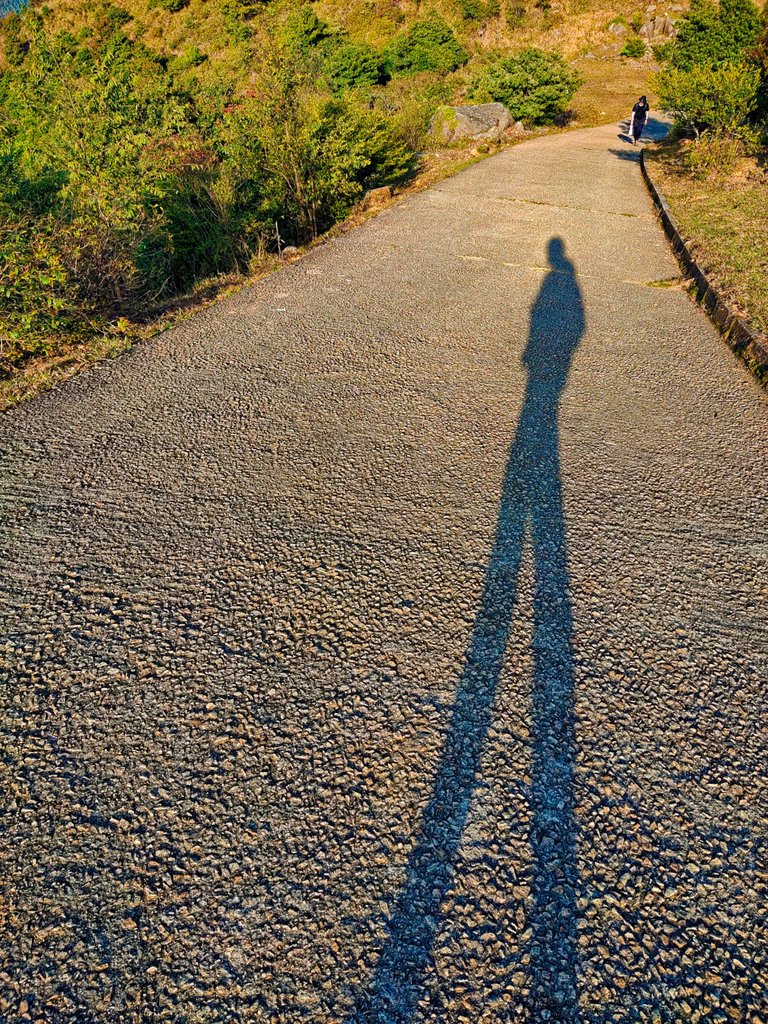 But above all, as mentioned above, it is a way to self-discovery. Oftentimes, at the end of each trip, I discover something that I never thought I will be. I get to know what truly matters to me and what things can make me happy. Perhaps, this is the most incredible effect of solo traveling. I am gradually discovering my real me. And I must also say that a great adventure on every trip is a bonus.
Hong Kong is just too small that anyone can explore a lot of places in one day. I should be grateful for this opportunity and I should make it worth it while I am here. Because I am uncertain if I can still do this in my own country since the situations here and there are pretty different.
There are a lot of Filipina solo travelers here and I am starting to know them. Perhaps, I could invite one or two next time for a trip. I posted a survey on FB group to reveal who are the Filipina solo travelers here and I was overwhelmed by their answers.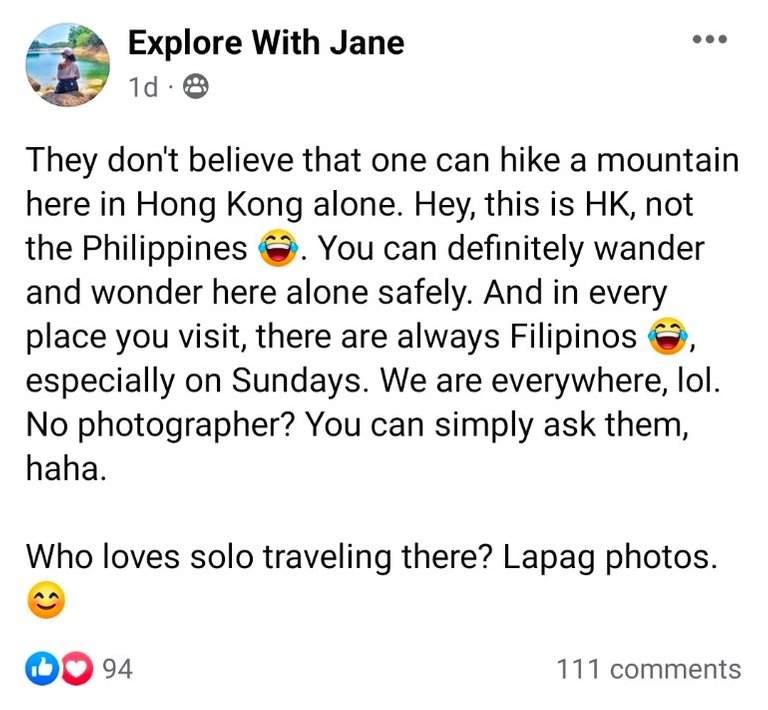 You can read their comments here
---
The shadows here were taken during my solo hike to the highest peak in Hong Kong which I will post soon. This is my entry for SMASh 261 Contest by @melinda010100.
On my way to the summit, I saw a rock covered with green plants and I thought of taking a photo of it. But what I saw made me laugh. My shadow looked like an alien here, lol.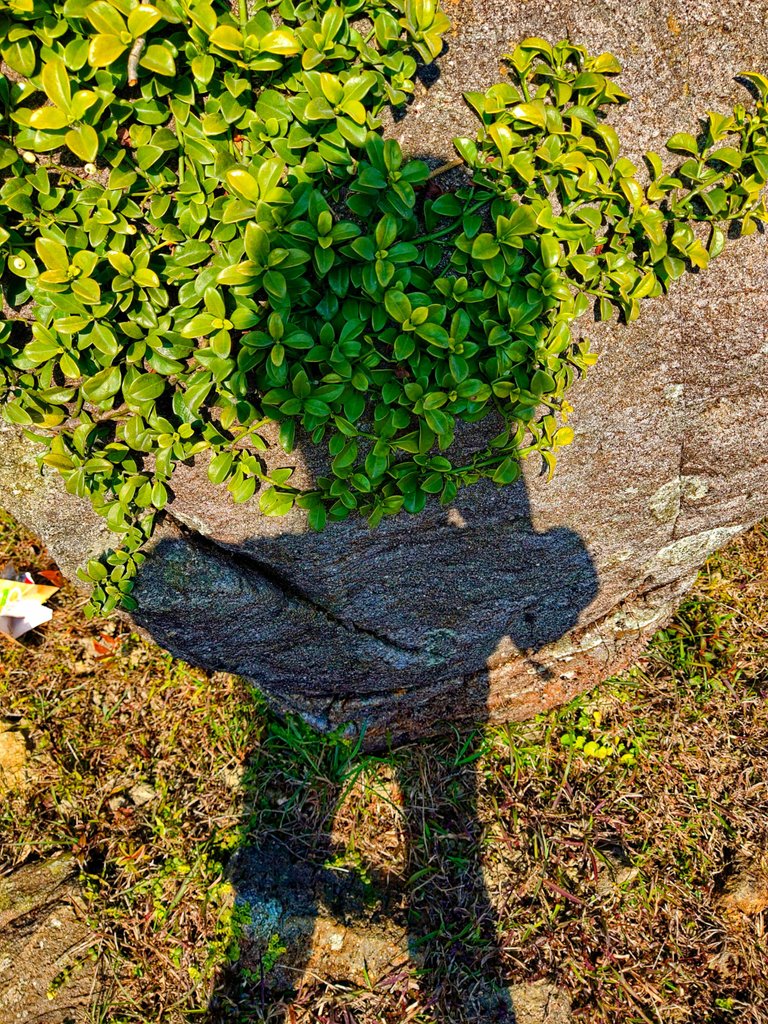 And who's my photographer most of the time when traveling solo? You can see its shadow here 😊.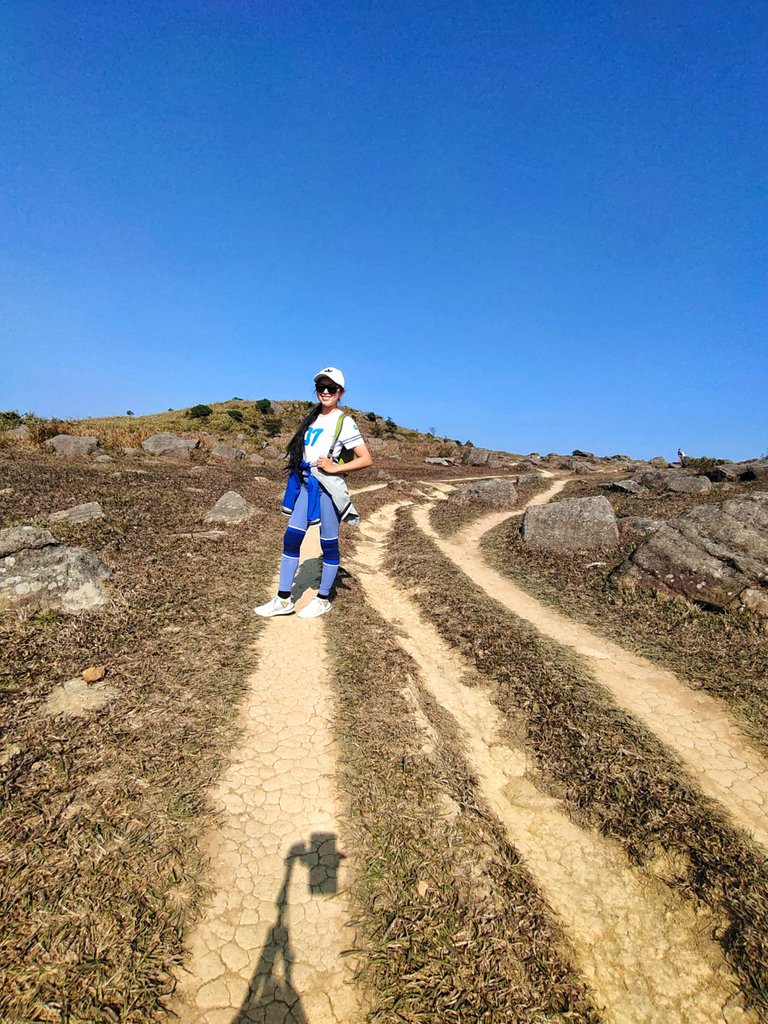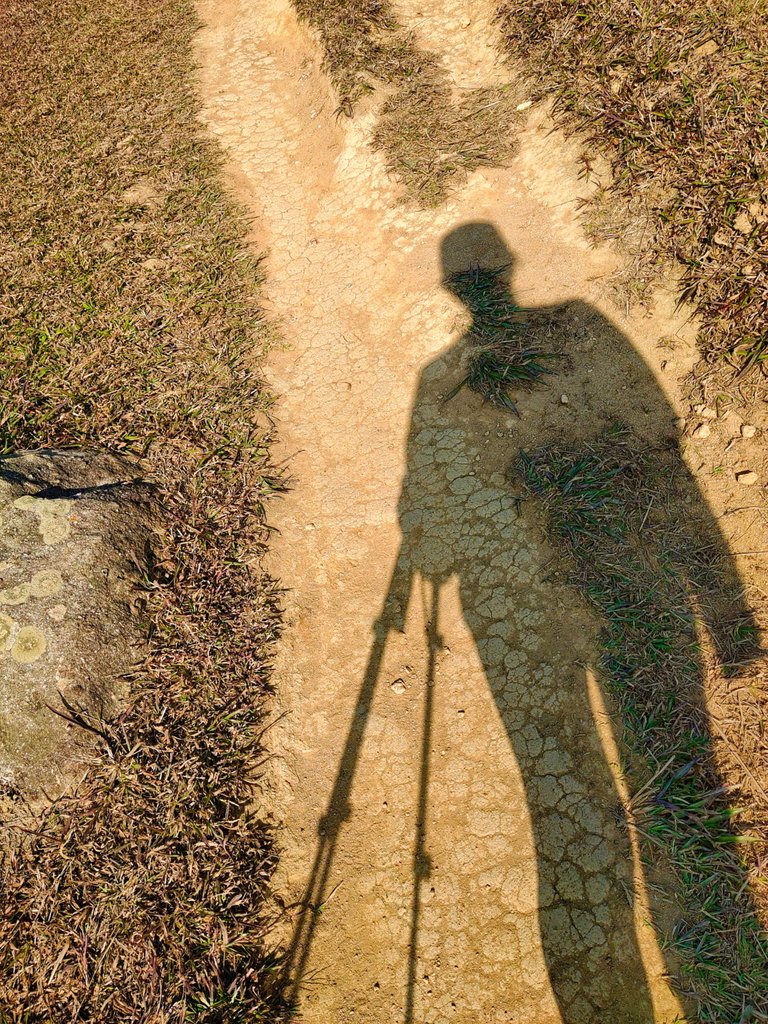 Thanks for stopping by. Happy weekend.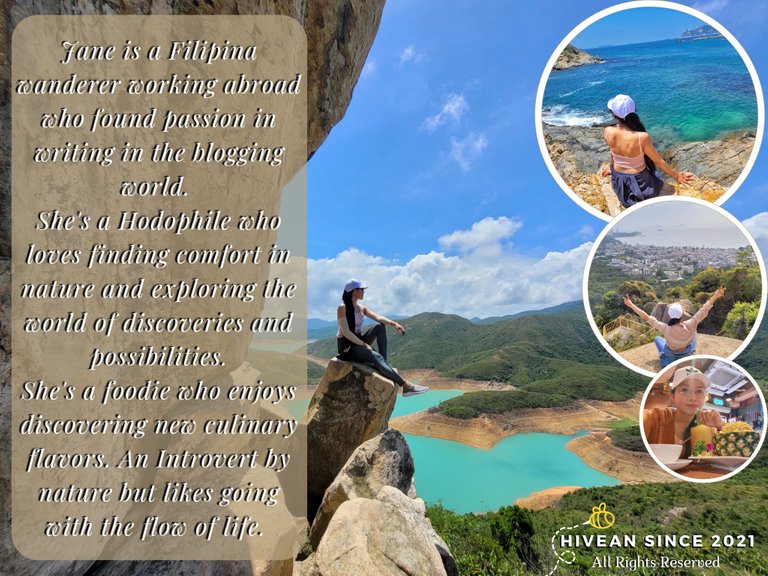 Join her on her quest for self-discovery and wanderlust. If you like her content, don't hesitate to upvote, drop a comment, reblog, and follow for more wonderful adventures.
---
You can also reach me on my socials and let's be connected:
---
---