Visiting Hong Kong's Oldest Historic Market

18th November 2022
Ever since I found some interesting things to do in Central, I become fond of visiting the capital city every weekend. And each time I wander around the city, there's always something new I discover which only proves that it is a big one and there is still a lot more I have yet to explore.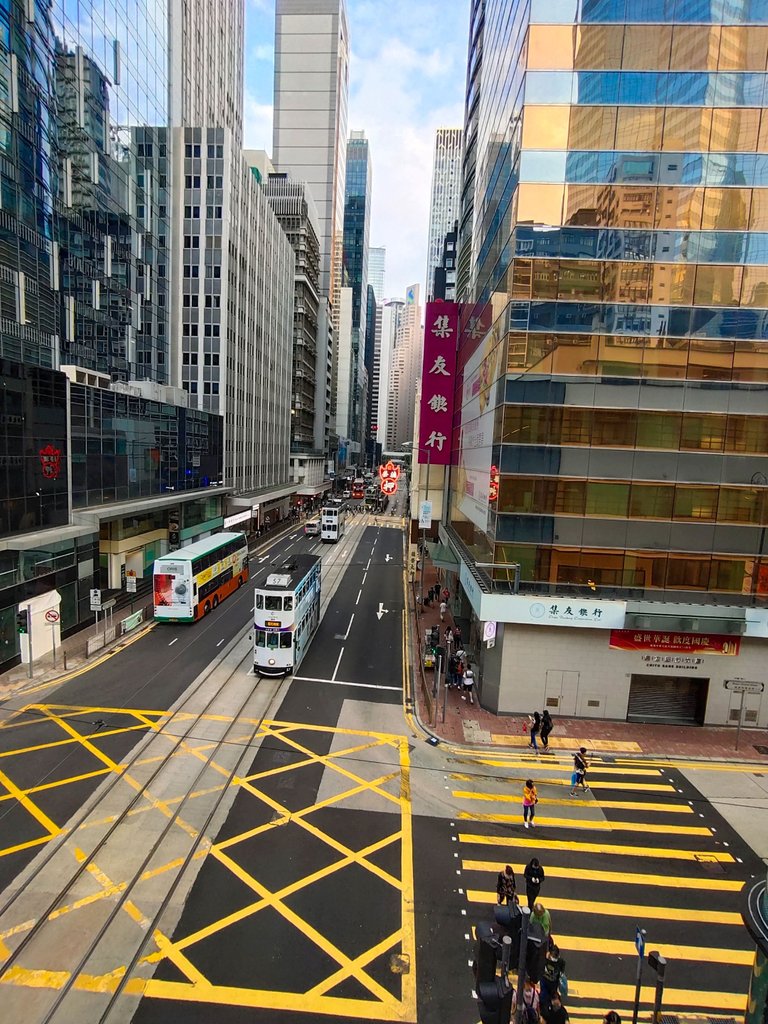 What I like when visiting a new place isn't just the interesting things I can capture, but as well as learning the interesting story that lies in its history. I came across a historic market of Central one weekend while walking along Queens Road in the capital city.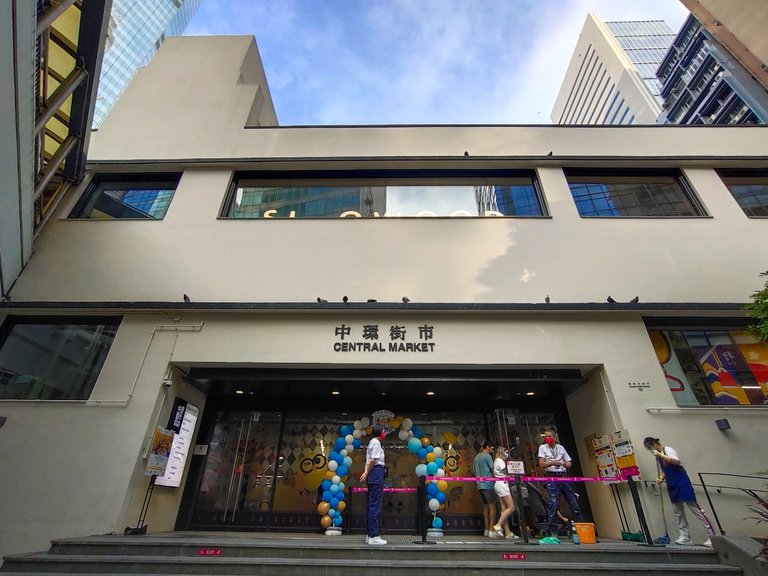 Upon arrival, flocks of pigeons on the street are only some that will catch anyone's attention. There are a lot of pigeons around Hong Kong actually, but it is prohibited to feed them as it might cause messiness on the road. Anyone who will be caught feeding and catching them will be penalized. So what we can only do is watch them.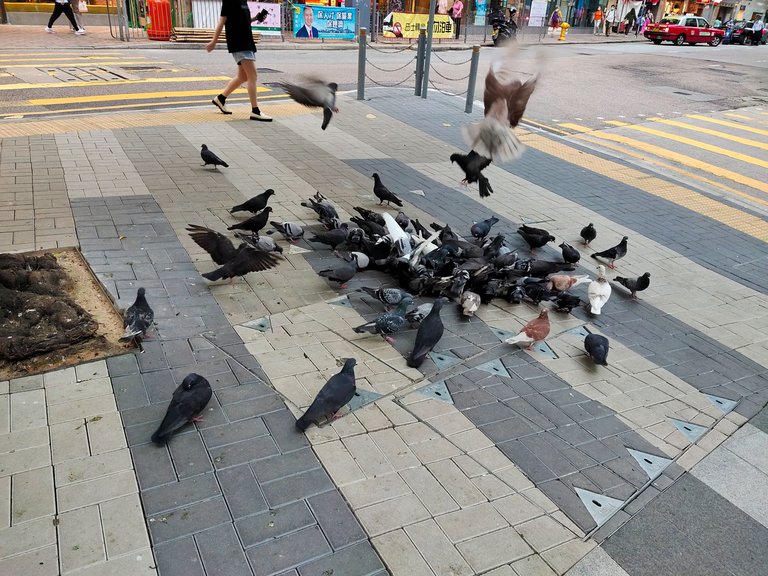 It was my first time visiting the market, and at first, I thought it was a wet market. But upon stepping in, what I saw were several retailers, shops, areas for trades, bazaars, exhibitions, and restaurants on the ground floor. While wandering inside the market, I was learning its history at the same time.
Established in 1842 with British architecture, it was once a place for bazaars and other tenements but had underwent several closures for reconstructions. It was then reopened with a Bauhaus structure in the 1930s which housed a huge wet market. This has become the biggest meat market in Southeast Asia in the late 90s era.

Being part of the capital city, it has also been affected by several constructions, particularly in making escalator links and walkways. It was then closed in 2003 and had underwent some reconstruction and revitalization. Then finally reopened for better service just last August 2021. This is only one of those two remaining buildings in Hong Kong with Bauhaus architecture.
The first thing that caught my attention was the room with exhibitions about the "Seeds of Resilience." It's Hong Kong Shenzhen Biennale of Urbanism which shows re(dis)covering cities. There were installations of different art and architecture, as well as virtual technology presentations of different blueprints and architecture.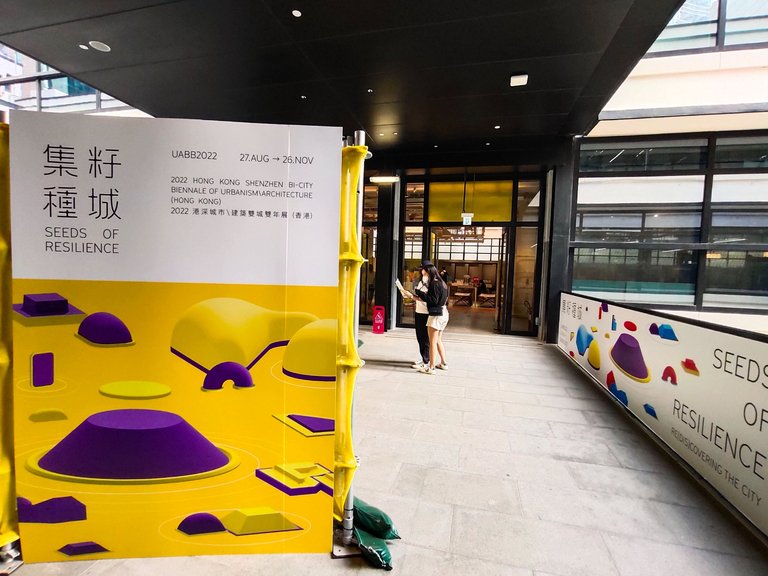 ---
After checking this area, it was time to wander inside the market. Different retailers, shops, and booths offer different interesting products.
One thing that Chinese people can't live without is tea as it is part of their tradition. The concept of this shop aims to bring people together through tea. Well, this is a fact here in Hong Kong and even in other places. Those tea time with some sweets and other food indeed connects people and brings laughter in every chitchat. This is a quite well-known tea shop here. From the name itself, the family owner builds up this shop from zero to one, then make it grow through their hard work and perseverance.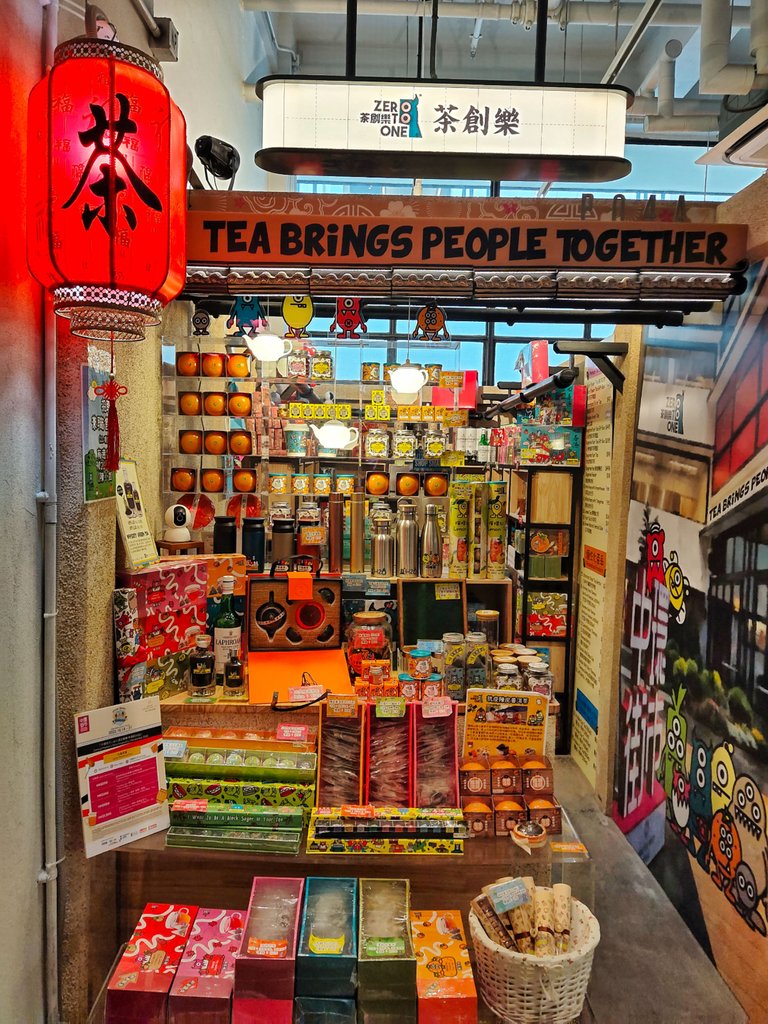 Another food that the Chinese can't live without is noodles. This shop has all kinds of noodles from Chinese Traditional to different modern varieties. Squid ink, soy milk, and pumpkin noodles are their top products.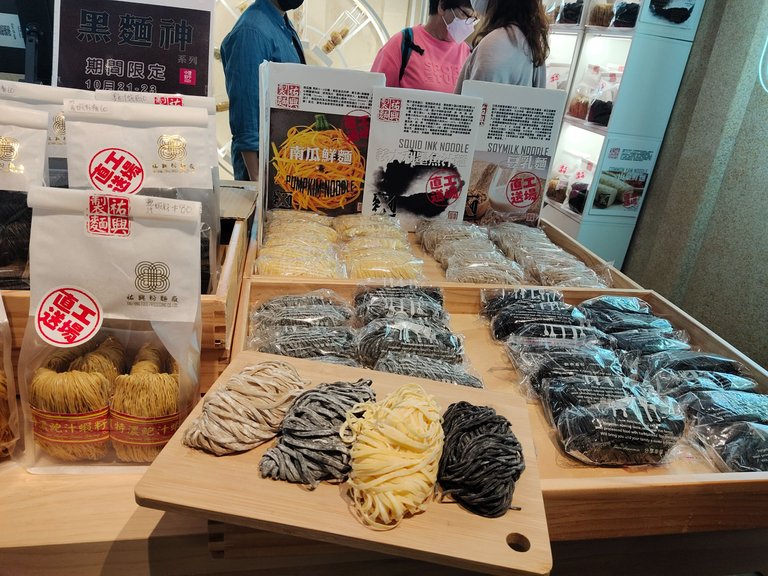 Chinese people love seafood too, both fresh and dried, and this shop has them from dried scallops, oysters, and also different condiments and sauces in seafood flavors.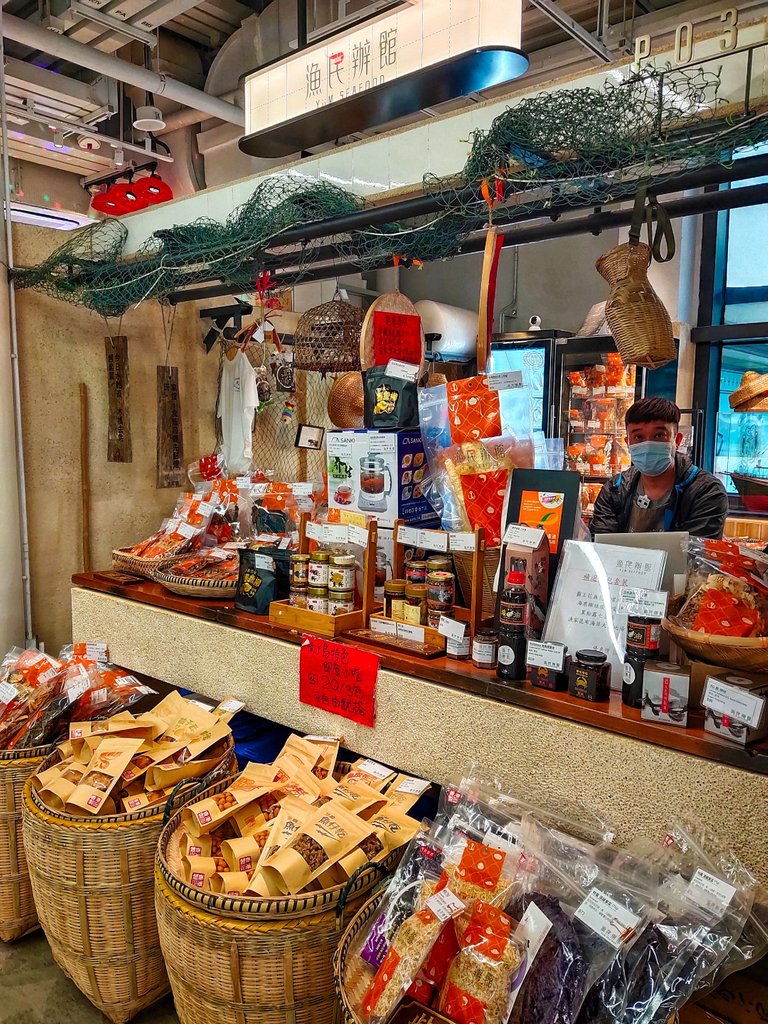 Not just seafood products, but also some snacks like nuts, chips, cookies, as well as other Chinese dried herbs for soups.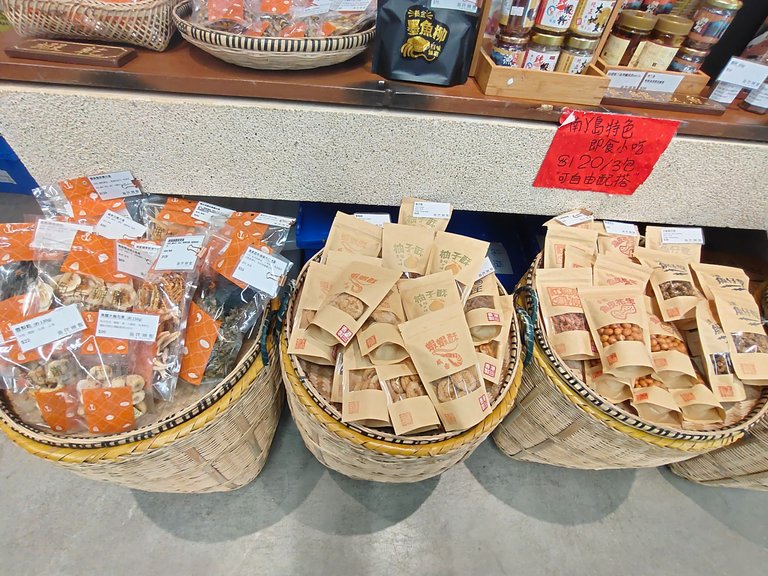 Meanwhile, on the opposite stall are dried mushrooms and other traditional Chinese herbs for soups and other cooking recipes. I wonder what's inside the big jar. Tea or kimchi maybe?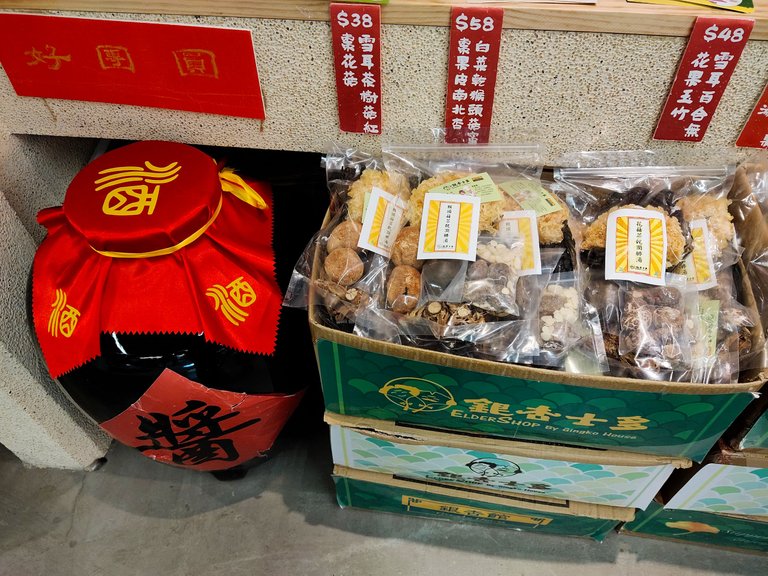 And there are a lot more stalls selling food products in this market. But a market isn't complete without other products such as merchandise, apparel, house decor, personal stuff, accessories, and others else.
This Tram Store has a cute tram theme inspired by Tramways in Hong Kong where different vendors and shops are along the way. This shop is selling products of old and modern styles. (You can check the first photo to know what the tram looks like)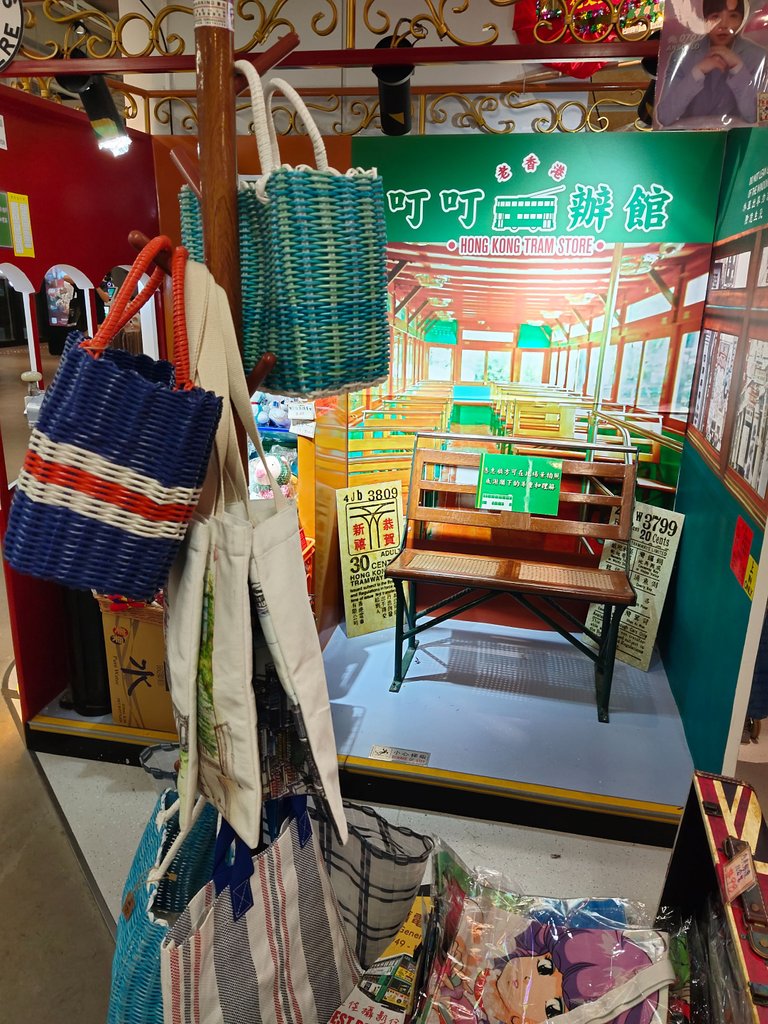 There are bags, toys, food snacks, household products and decor, as well as stationary and accessories.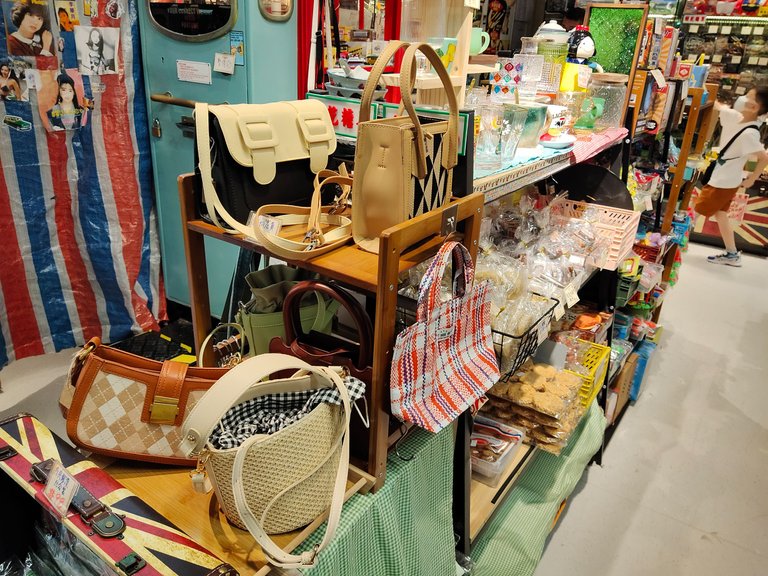 Since Halloween was approaching at the time I visited the market, there were Halloween-themed costumes and products as well.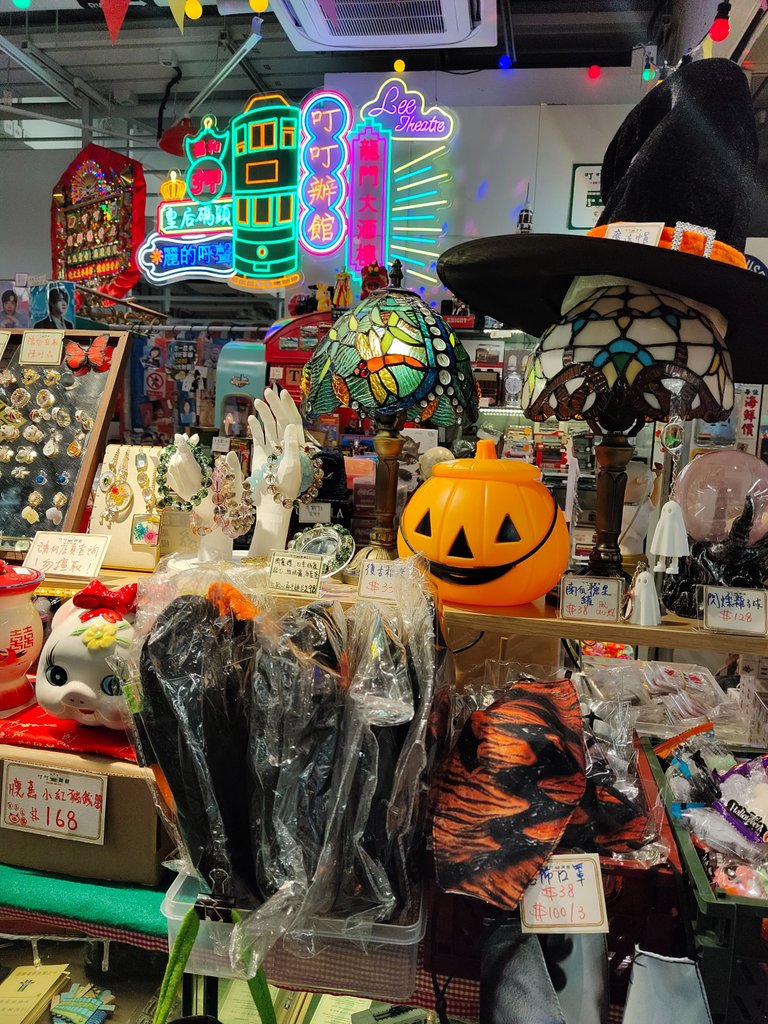 ---
At first, I thought these products are scented soups. But as I took a better look at them, they are actually food from the world's first handcrafted bird's nest store, Nestbloom, which originated in Singapore. These are healthy delicacies with natural bird's nest ingredients. Each food has been shaped into art, with flavors such as almond, matcha, vanilla, and others.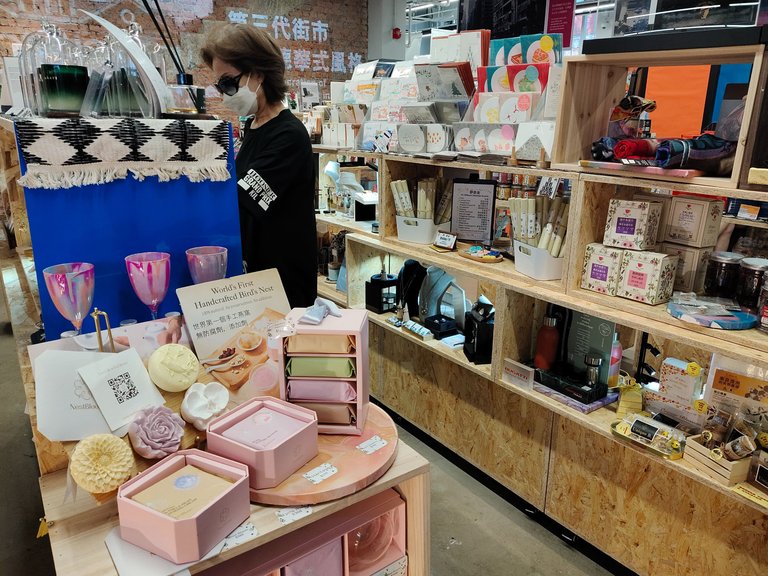 And here are the real scented products by Portus Cale and other brands. There are perfumes, lotions, body spray, scented candles, and soups, as well as accessories, and other scented products.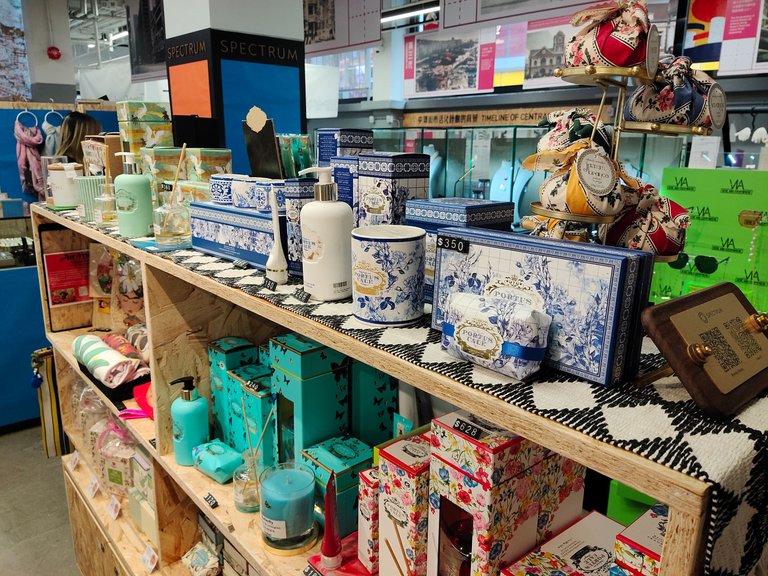 ---
These products by Spectrum Lounge were my favorite with different unique art designs infused in every product. Those wine glasses were designed with acrylic art. Then I found out that Spectrum actually has art workshops for those interested in art and those who want to unleash their creative skills. They are creatively turning ordinary products into something unique and special.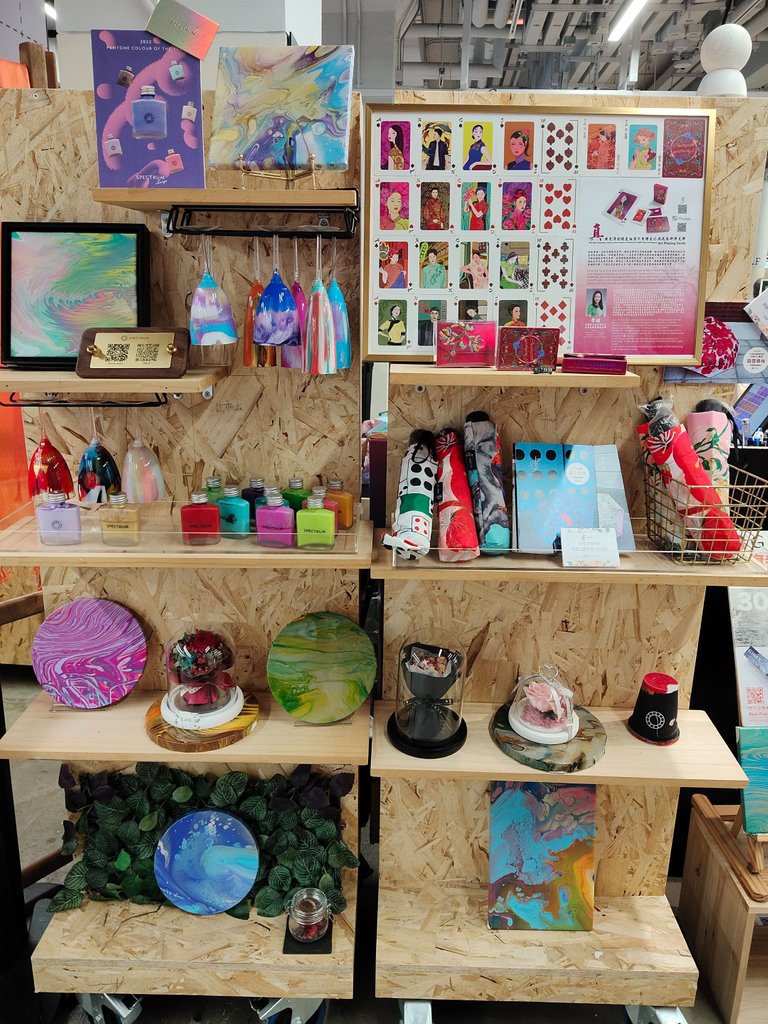 Another shop for DIY and art products is on the other side.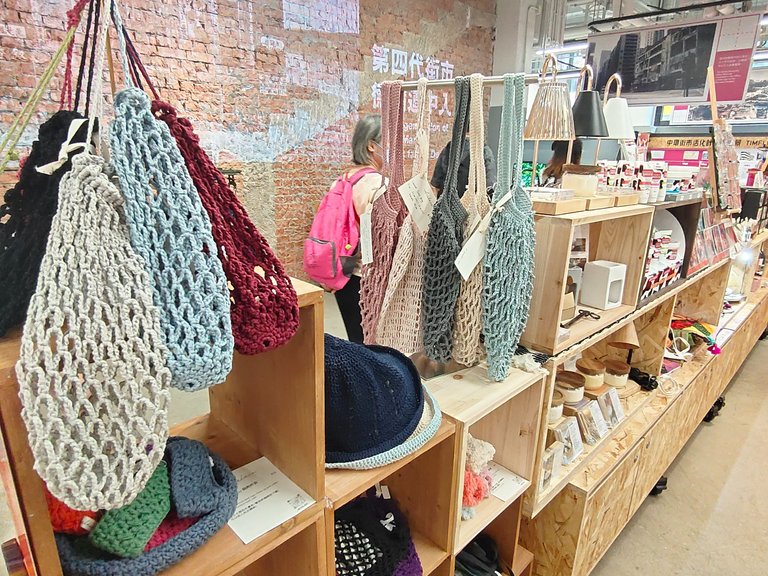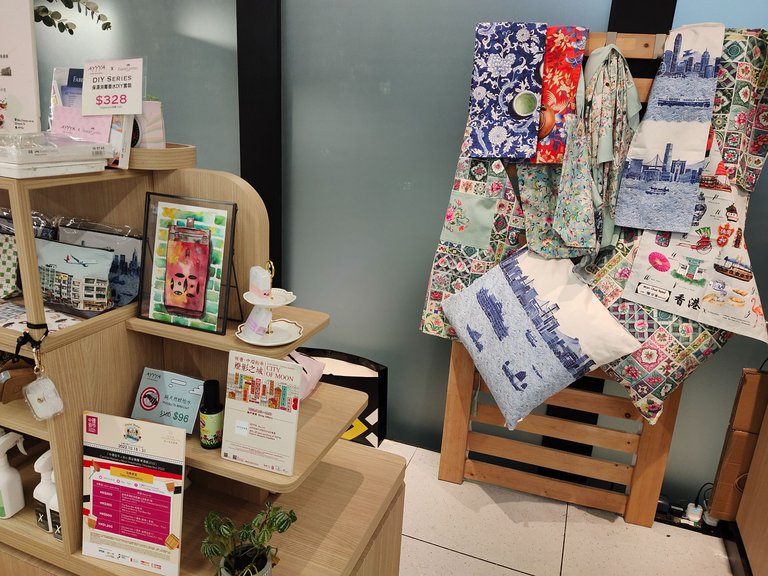 Meanwhile, this shop is selling eccentric and unique oddities. There are clothing, home decor, home ware, and other cutesy products.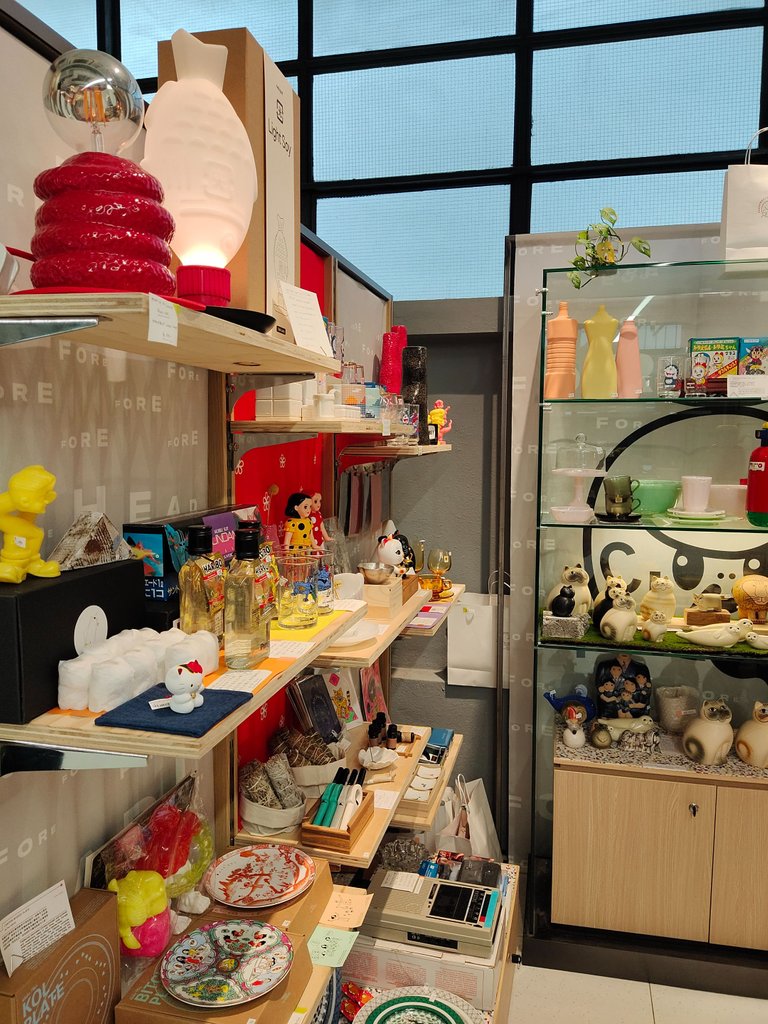 Inside Latitude are unique styles of daily living products. These aren't just ordinary ones, but a collection of high-quality, handcrafted, and unique products by artisans.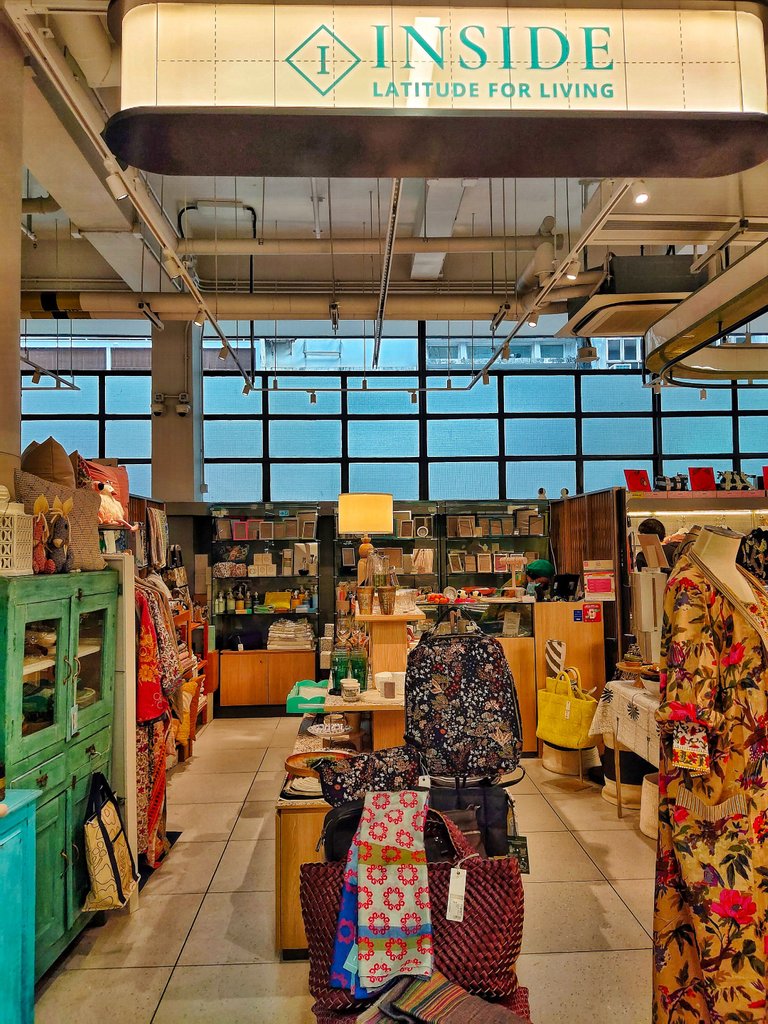 There are homewares, home decor, toys, bags, clothing, and others.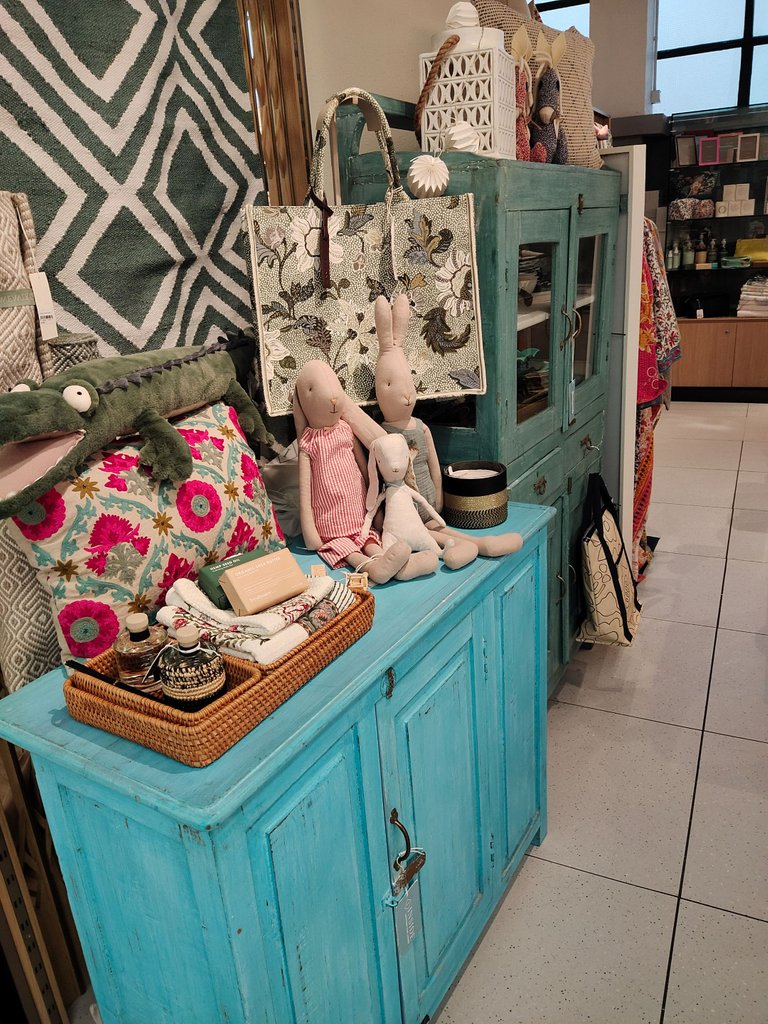 And more unique handcrafted products at the Handmadeship store.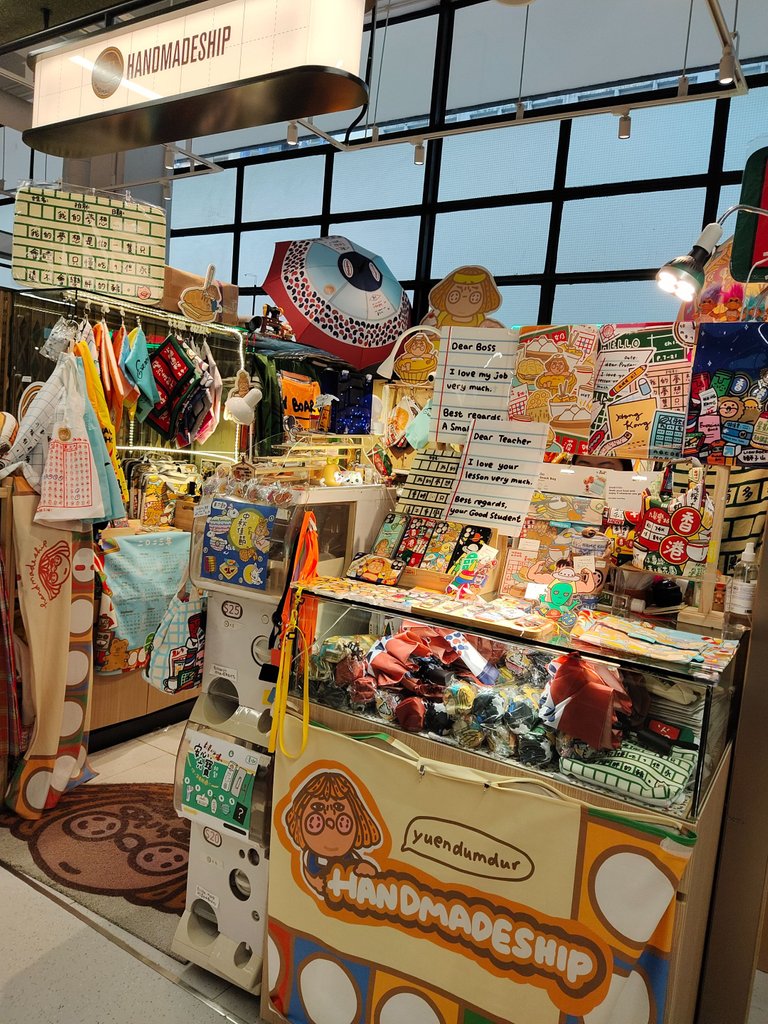 ---
After wandering around the market, there is always a good last stop, the food area. Several HK street food stalls are lining on the side, and at the center is a counter where foodies can eat their ordered food while standing. Hong Kong street food, snacks, desserts, tea, and other refreshments are being sold here.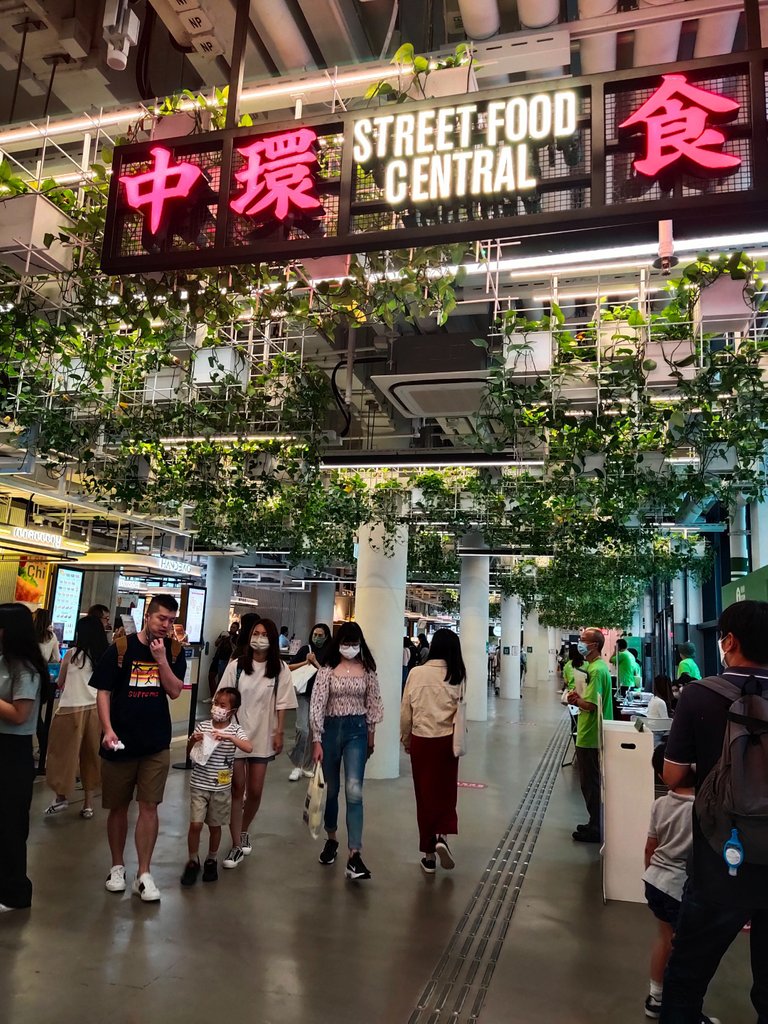 The street food area is located on the upper floor. Meanwhile, on the ground floor are several restaurants serving different Asian and Western cuisines, and of course, some bars for night hangouts.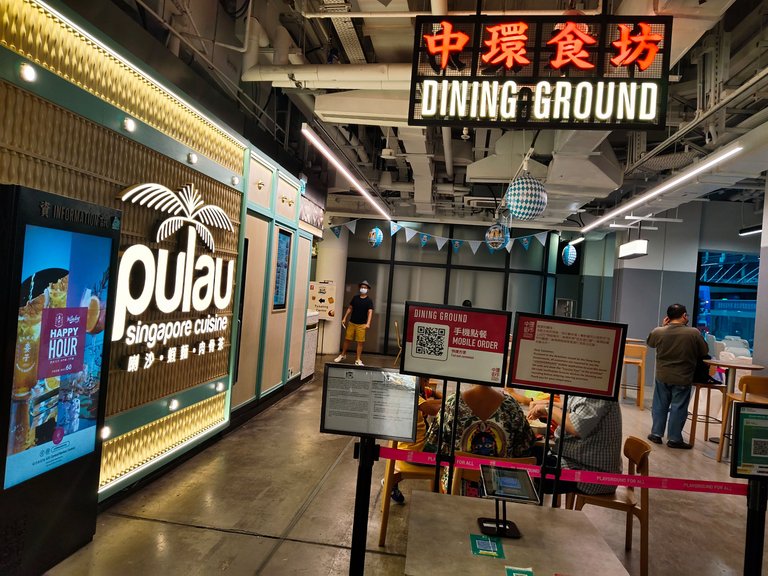 And inside this market is another market. The Chef's Market has a wide selection of fresh-cut imported meat, wines, sauces, seasonings, desserts, and other products necessary for cooking.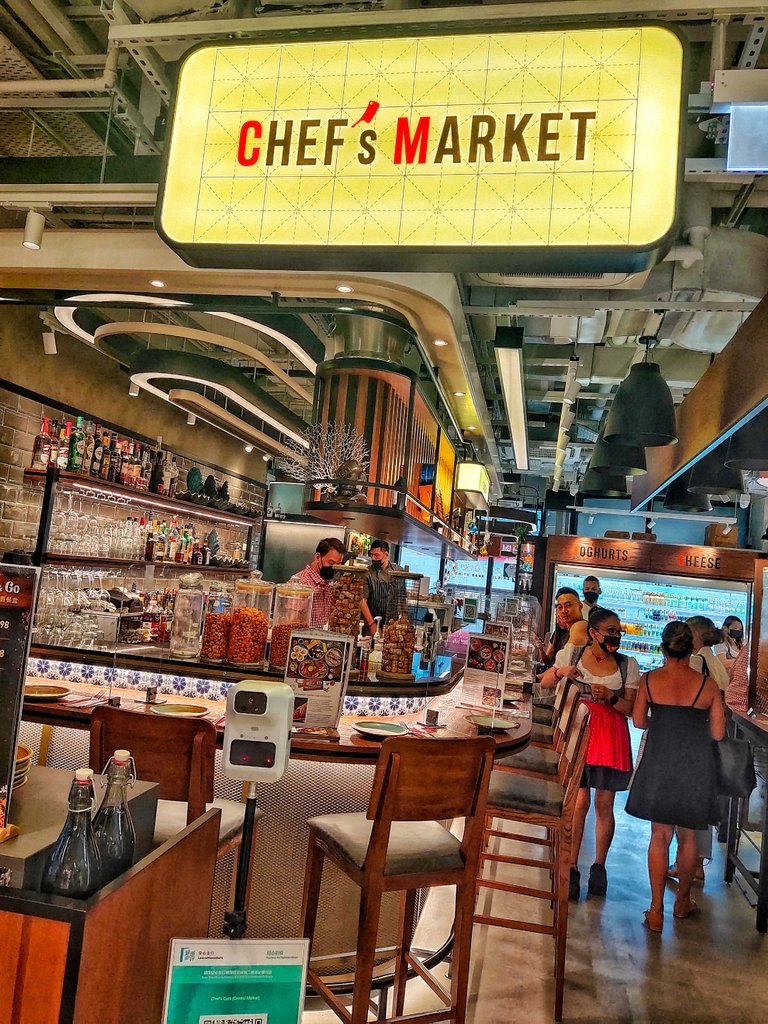 You probably wondered why there aren't fresh products. Well, this market was once a wet market, but after reopening, it housed different retailers. Yet, I found a stall selling fresh vegetables and fruits, as well as some potted plants for those who want to plant at home.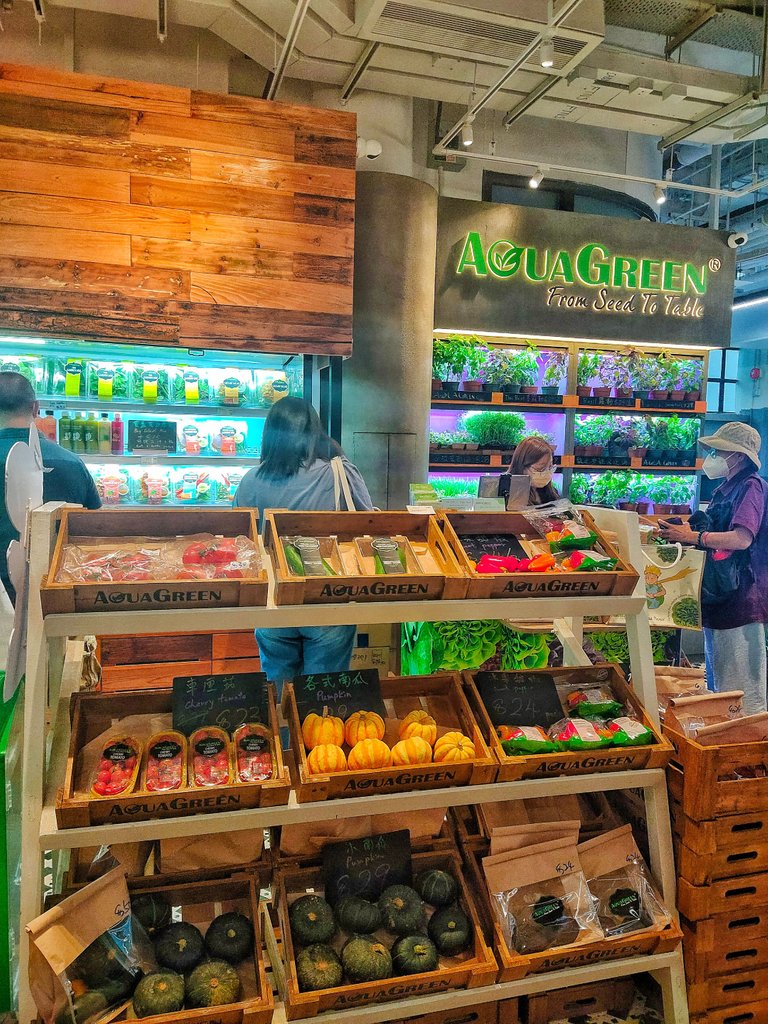 This is a well-known brand and the seeds here come from the Netherlands. And based on what I have read about this brand, the process of planting is done through the use of Australian Hydroponic Technology. That is to ensure that products are safe without the use of any pesticides.
---
That's all for today's #MarketFriday initiated by @dswigle. If you have interesting stories about markets in your area, don't hesitate to drop them into this community.
Happy weekend marketers.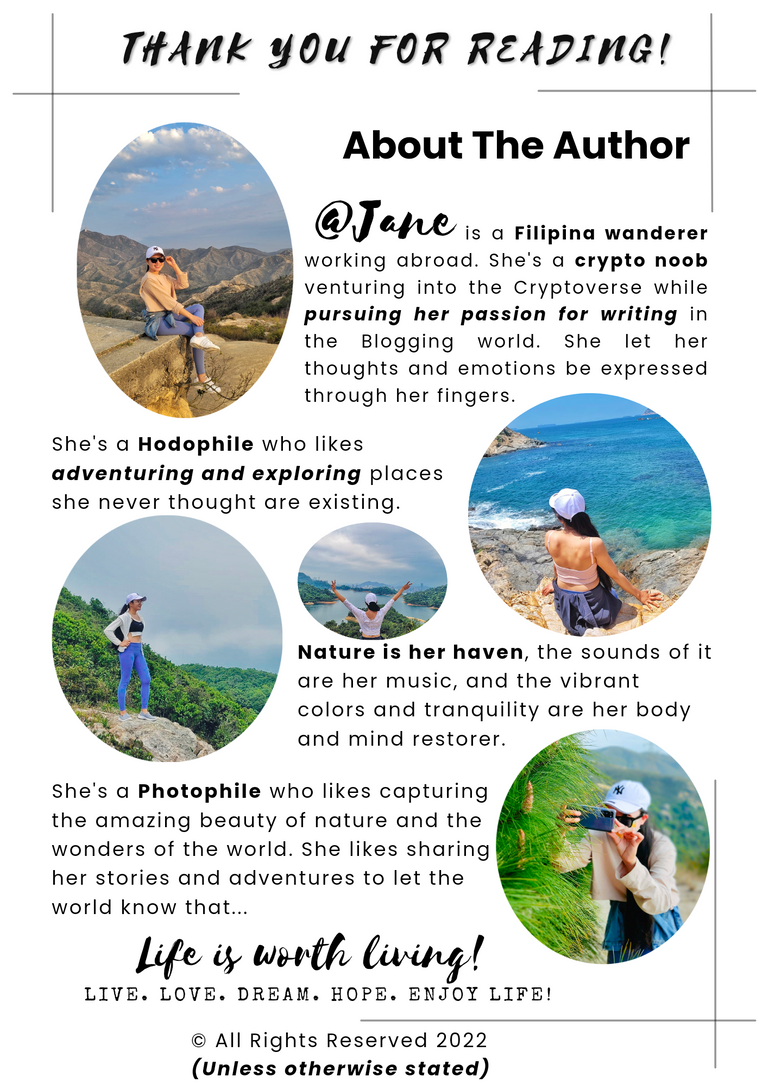 You can also reach me on my socials and let's be connected:
---
---