When Flowers Bloom In Spring
May 12, 2023
---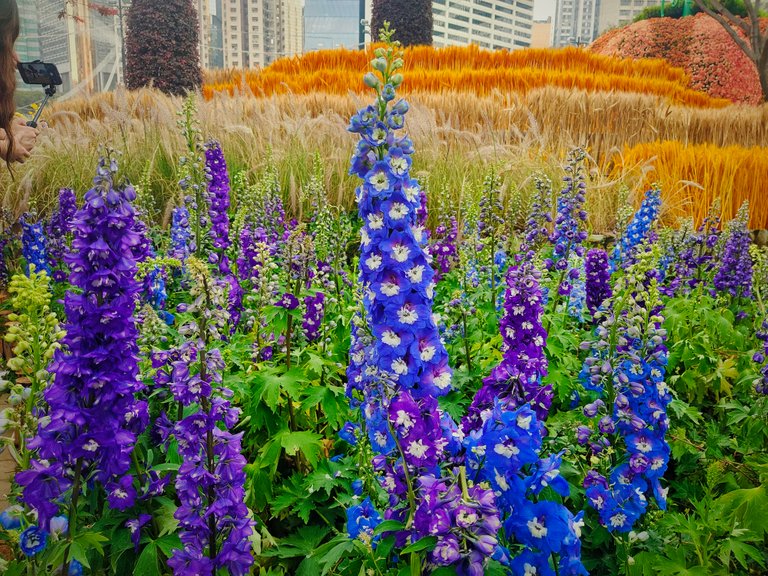 "A flower blossoms for its own joy."
- Oscar Wilde
---
Some time ago at the beginning of the spring season, I had a chance to witness different flowers at the Flower Show which was finally opened back after four years. People gathered to witness Bliss in Bloom and see beautiful flowers in full bloom.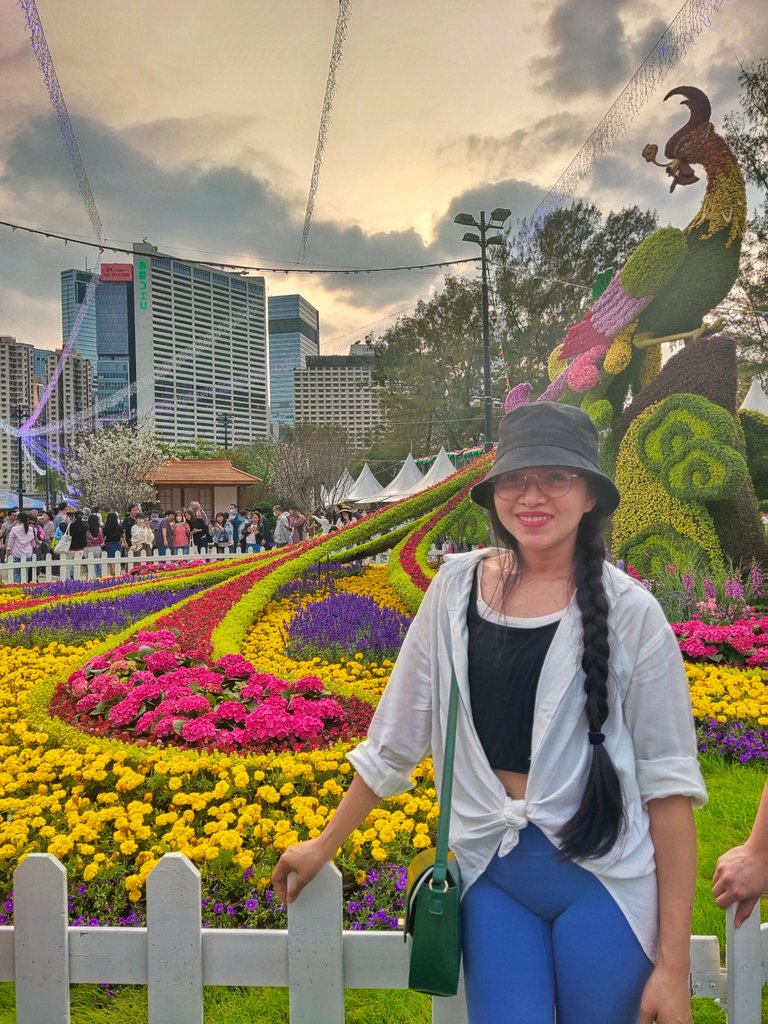 There were different installations, flower landscapes, booths, themed gardens, displays, decorations, animal-shaped flower installations, and a lot more. But of course, the main attractions were different fields full of beautiful flowers of different kinds and colors - red, pink, purple, yellow, orange, white, and more. Kids, adults, and the elderly truly loved the show.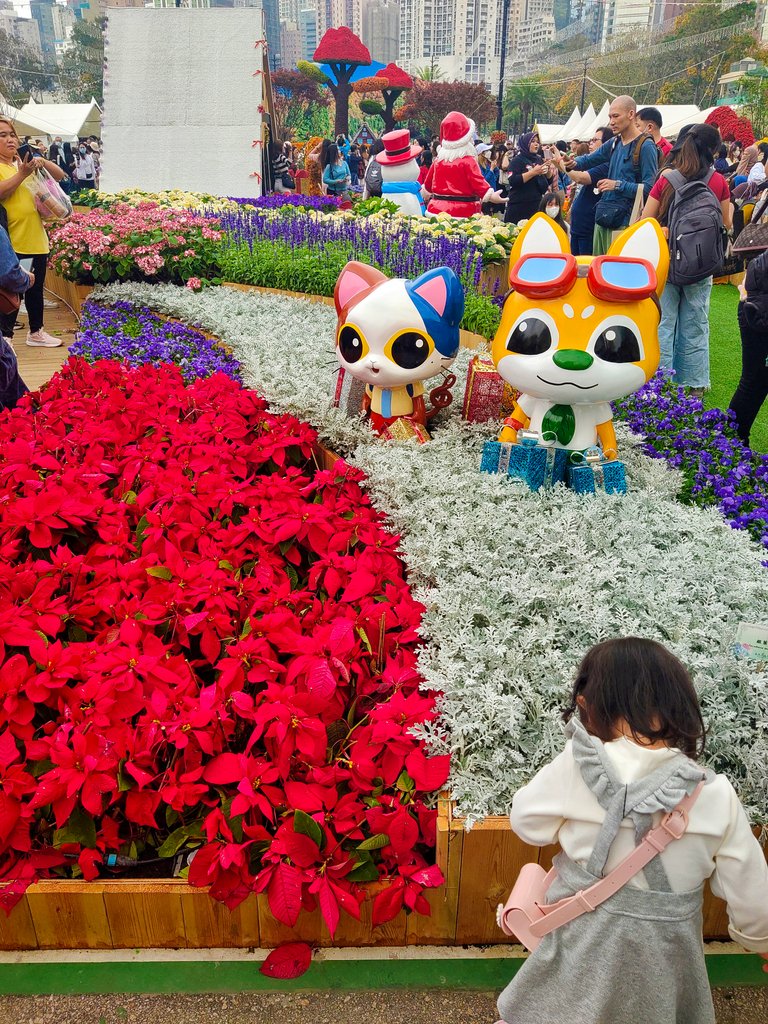 Tulips are one of my favorite flowers, thus the tulip fields were among my favorites. Two large spaces were covered in tulips of various colors, creating the impression that a rainbow had fallen on the ground. As evidenced, the crowd of tourists flocked around the fields to view the tulips up close. This classic flower was adored by all.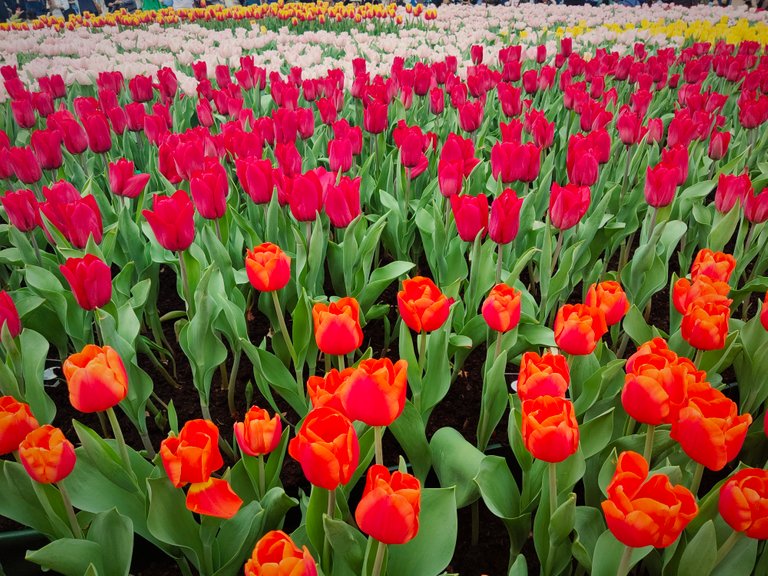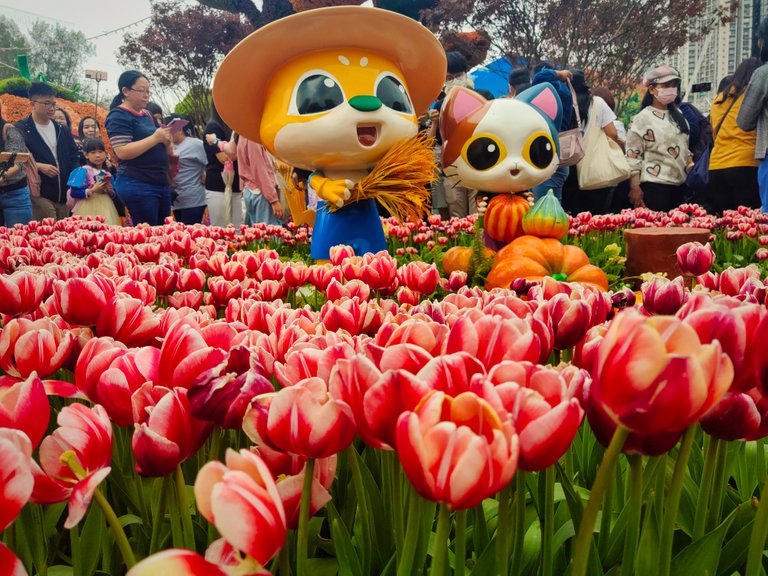 I came from a place where only in fancy flower shops I can see tulips. It was such a great feeling seeing them before my eyes before they withered. They bloom in early spring, so they would definitely wither first before others.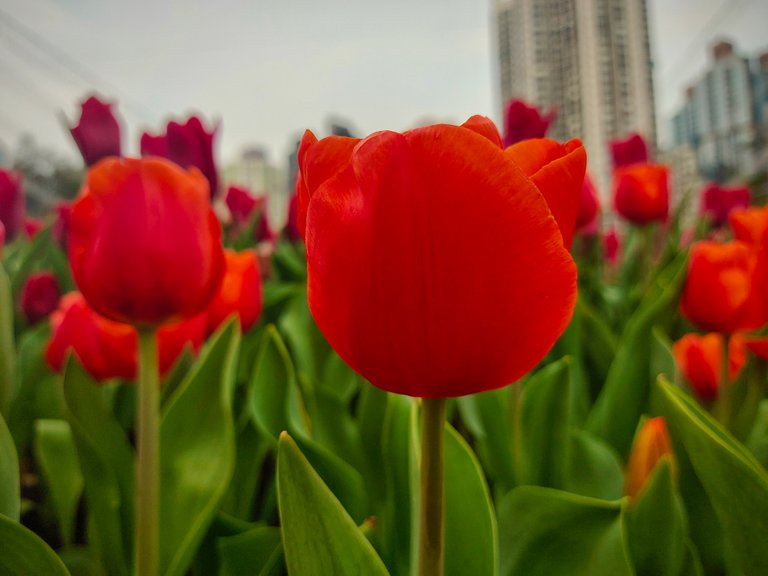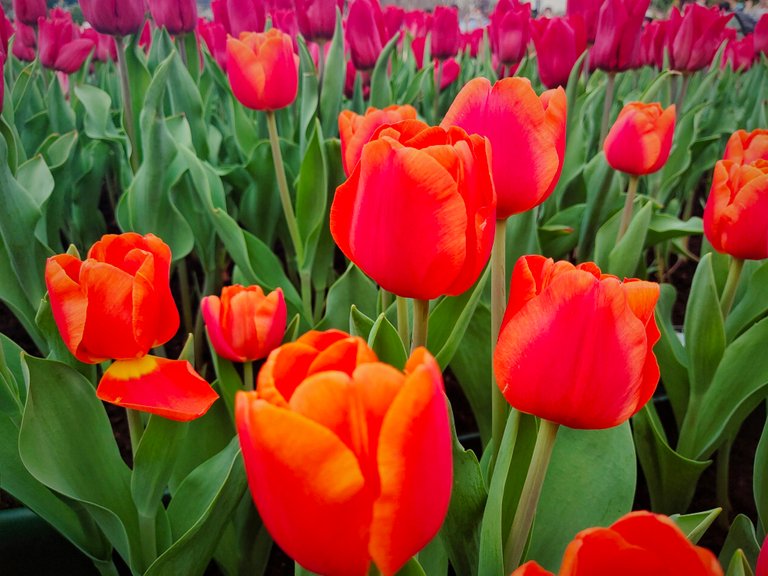 ---
One thing I noticed in the event was the dominant color, purple, along with the featured flower, hydrangea, which has colors in purple shades as well. Purple is my favorite color along with pink so I was joyful being surrounded by beautiful flowers with my favorite colors.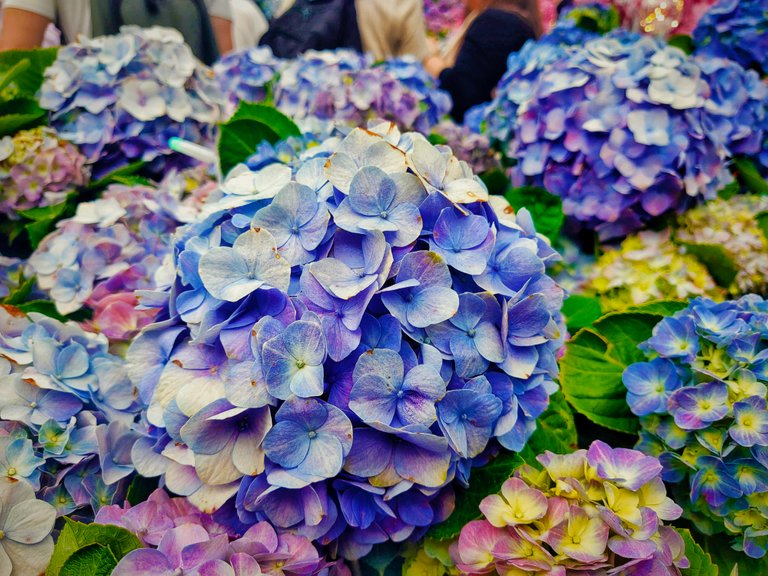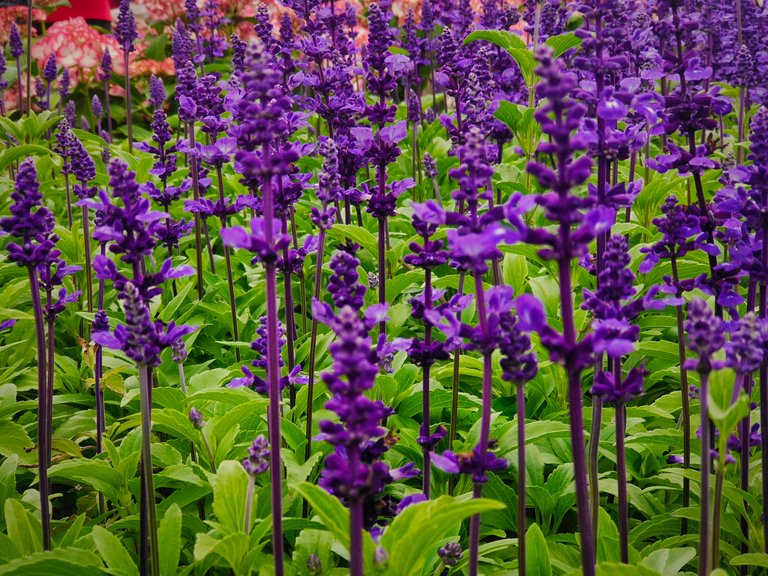 Beehive-shaped house full of hydrangeas, the featured flower in the show.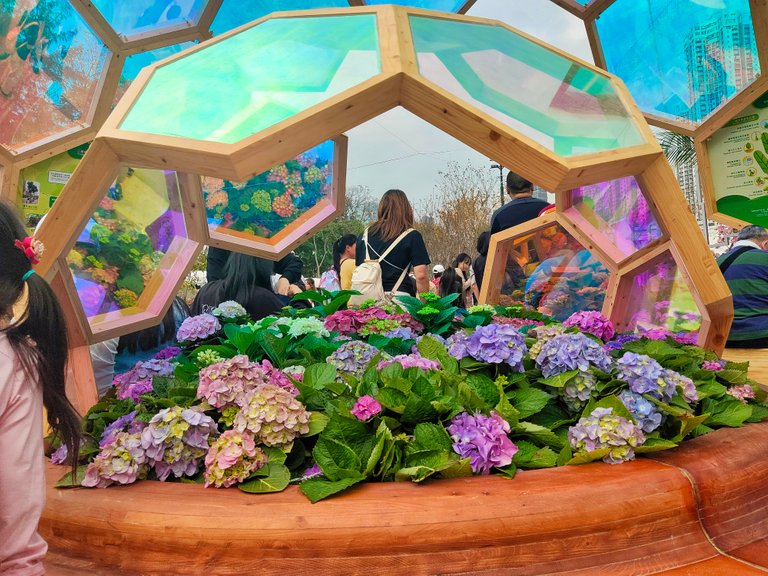 ---
I loved the Eden Rose, as beautiful as its name. Flowers are deeply puffed with creamy white color on the outside and pink on the inside. Unlike the typical rose with stems upright, these Eden Roses are versatile climbers like vines. I initially thought it wasn't Rose because bunches of roses were dangling with lush green leaves and sturdy stems until I saw its name pinned on the bottom.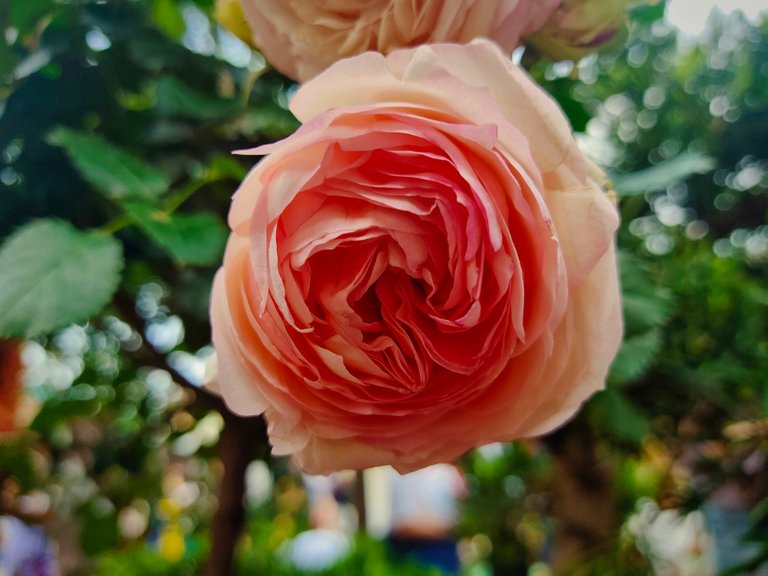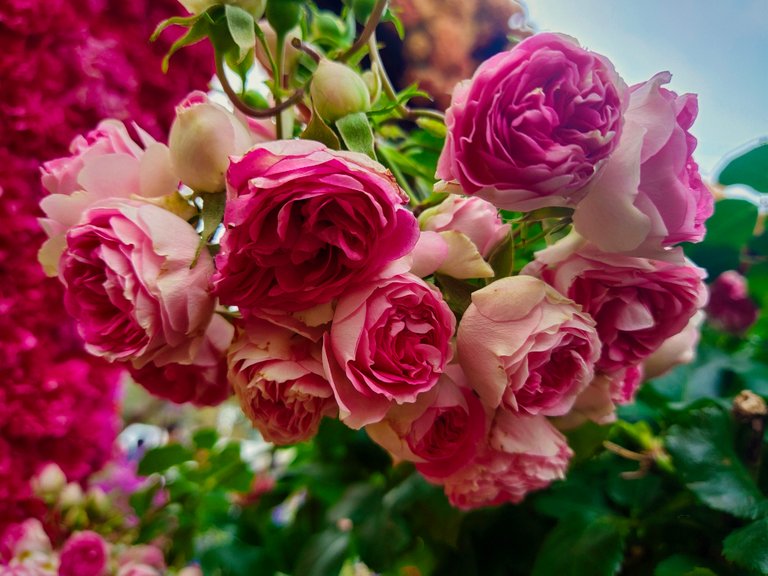 I wasn't able to see the place with lots of cherry blossoms, but I saw Azalea flowers here which are close to cherry blossoms. I even thought they were cherry blossoms when I first saw them somewhere in HK. Azalea along with cherry blossoms somewhat represents spring as they are those that bloom first before others.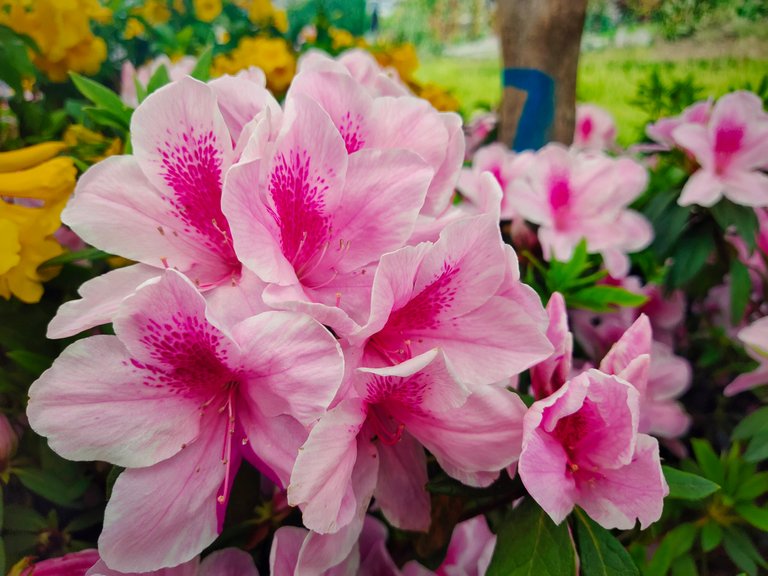 This is common in several parts of Hong Kong, and I know Japan and Korea have too. I've seen a lot of azalea flowers even in the mountains. So this flower is kind've versatile. A festival in Ma On Shan Hong Kong is also celebrated featuring Azalea flowers. So this flower is pretty popular in this country.
There were other flowers in pink and red colors too. They were easy to identify as cards containing their names were placed on the base or sides of the flower fields. Many were unfamiliar to me in the beginning but I learned a lot of them in this flower show.
If there were purple and pink, there were yellow and orange too. Don't you love this sunflower? It's too huge and pretty.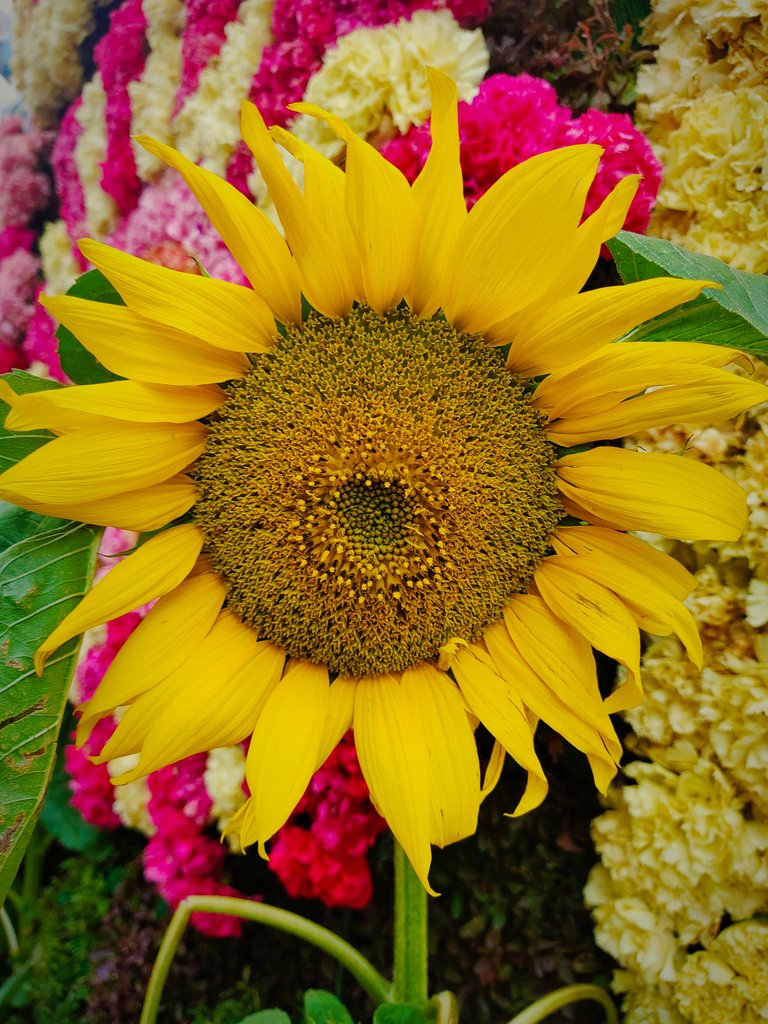 There was a lot in the place scattered in different gardens while some were potted by the sidewalk. The gumamela or hibiscus seems started to wither or probably just because of the hot weather that day. Some were even still buds and didn't bloom yet. There were fully bloomed foxgloves, peacock grass, marigolds, yellow bells, viola, and others.
The violas were the cutest, especially the tricolor. It was my first time seeing such because I usually see the yellow viola. The yellow-purple combination is pretty, isn't it? These flowers, by the way, symbolize innocence and decency. They truly look innocent, and cute.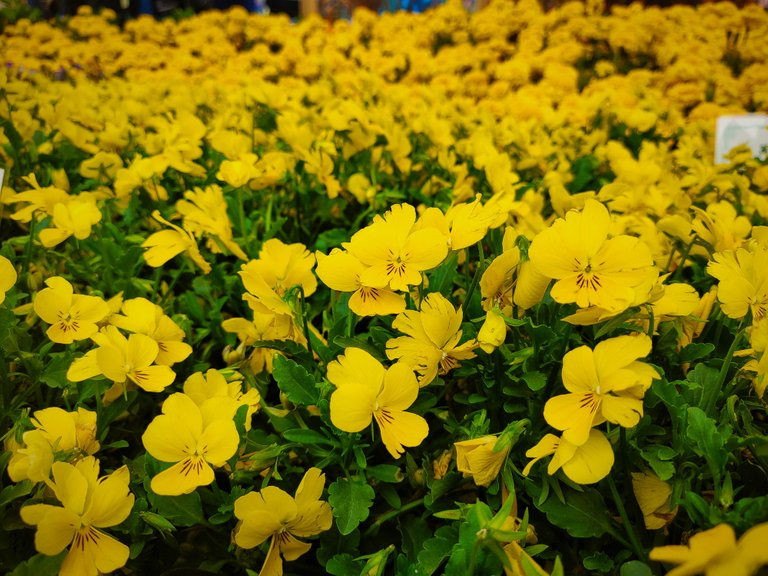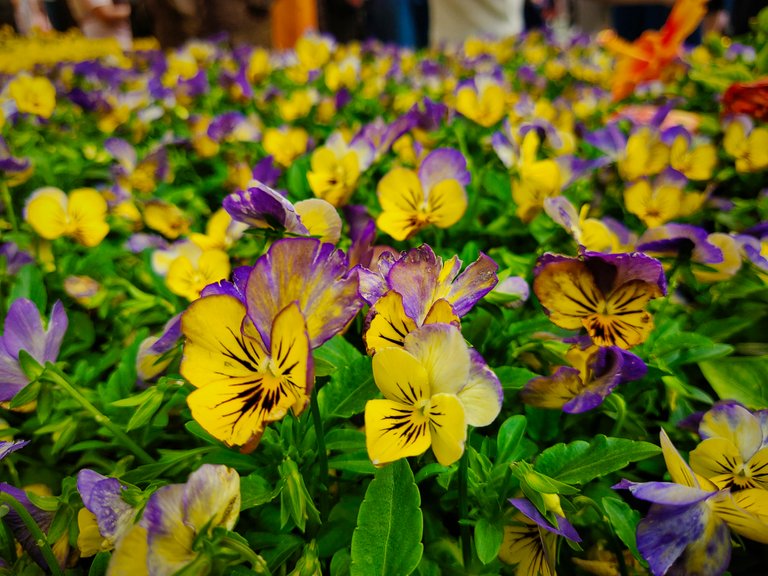 And can you see what I saw? A bee was enjoying itself sucking sweet nectar from the yellow bells. It paused for a while allowing me to take a snap of it, which I truly did. Then it flew right after that! There were more bees on this area. They seemed to be having a party seeing a lot of flowers everywhere. A lot of sweet nectar for their sweet proboscis.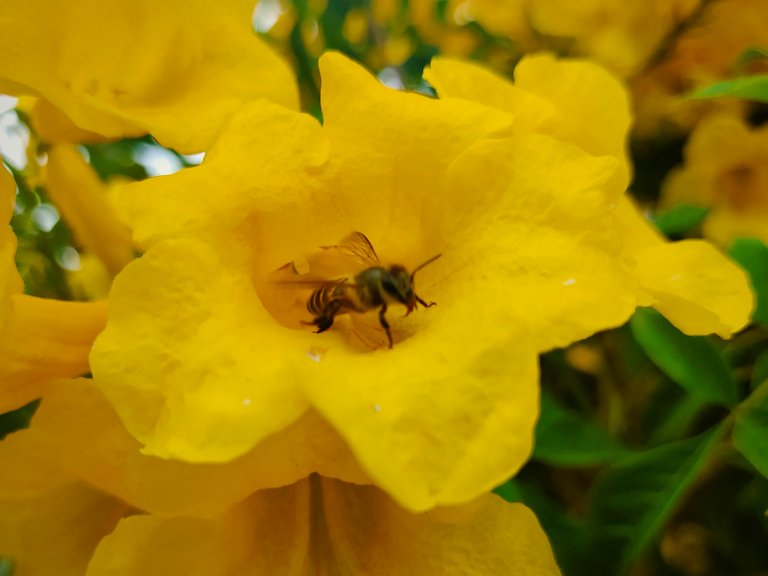 There were fountain grass and real grains as well on a landscape that looked like terraces. This part glows at night which I failed to see since I left the area before the lights opened.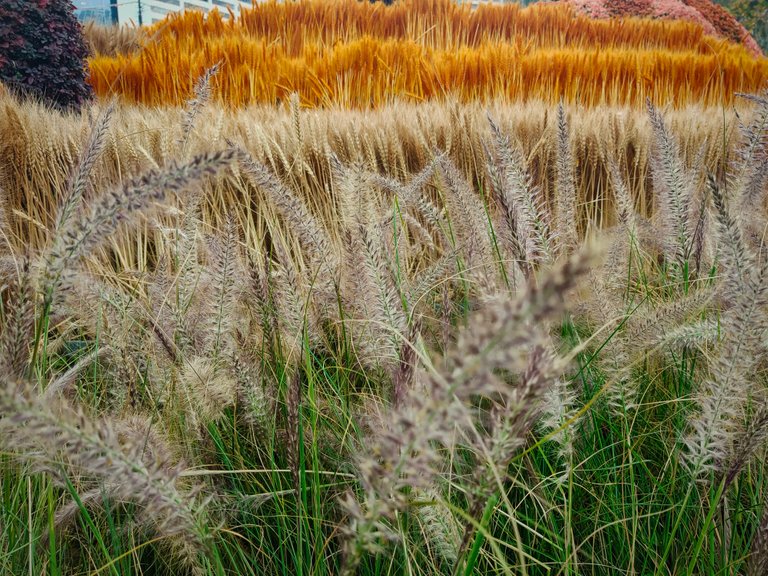 If there were flowers on displays, there were for sale as well. Moth orchids are Chinese people's favorite flowers, especially purple, pink, and yellow. They call it lucky flower here in Hong Kong so they usually put some at home. There was an array of flower stalls with only potted moth orchids on display.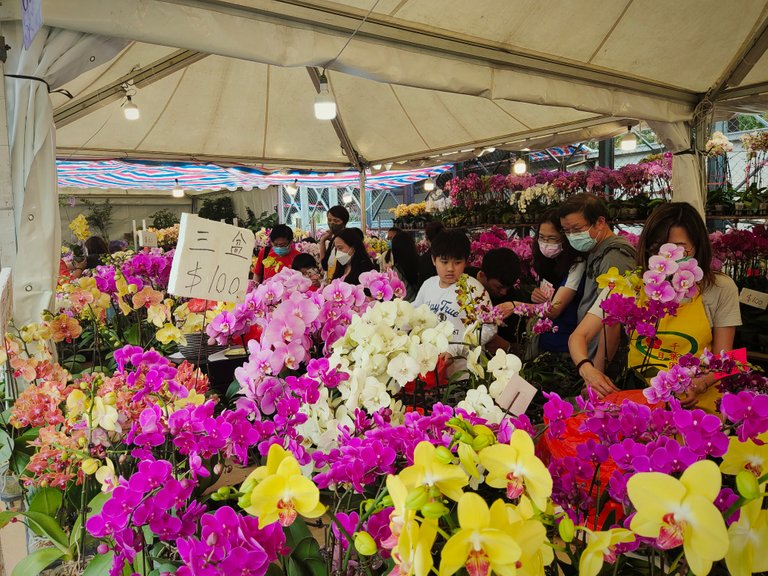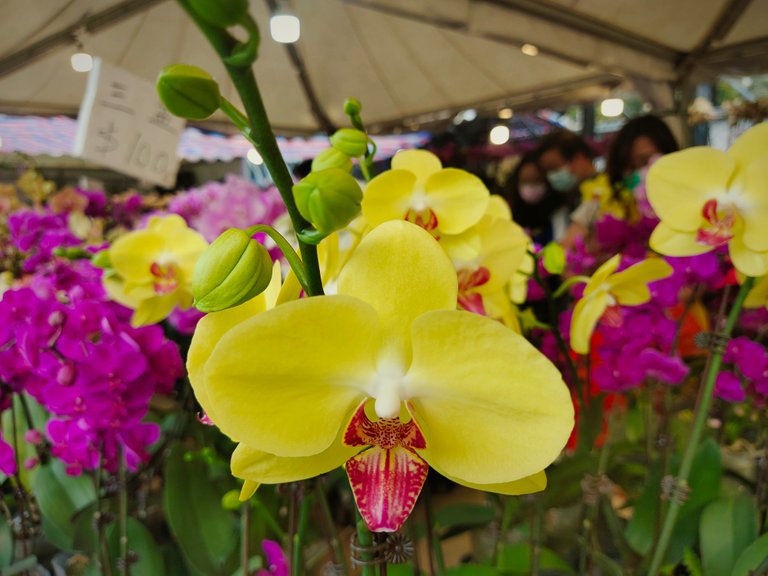 ---
That concludes my #MarketFriday for today. Greetings to the host @dswigle. I've been reading her posts about tulips farm and so I opted to share these flowers too from the recent Spring Flower Show I visited.
Advance happy weekend everyone. Happy Friday.
(All photos are mine)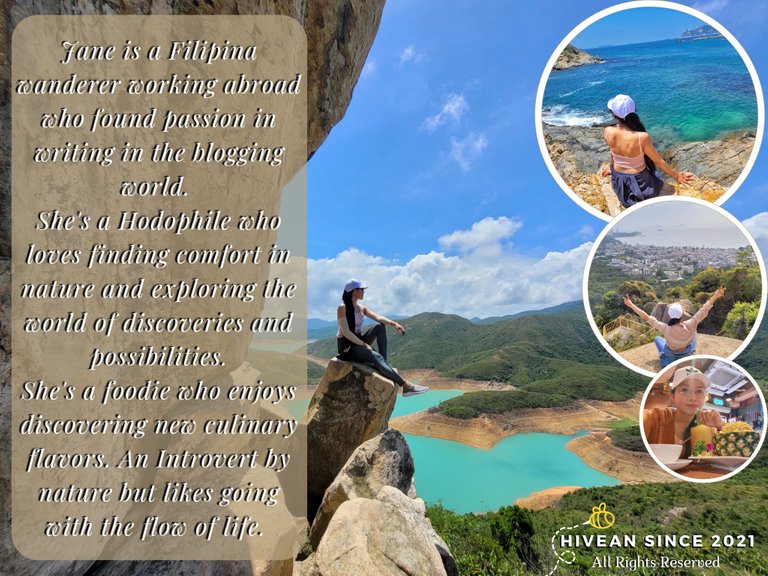 Join her on her quest for self-discovery and wanderlust. If you like her content, don't hesitate to upvote, drop a comment, reblog, and follow for more wonderful adventures.
---
You can also reach me on my socials and let's be connected:
---
---