Offgrid Plans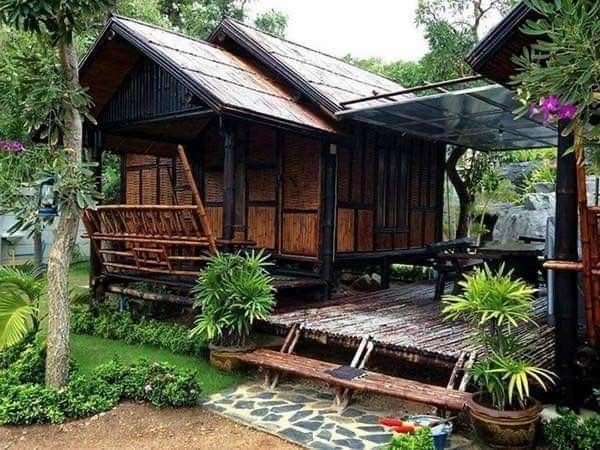 Source
The times have become unpredictable these days.
With more updates about wars, economic crisis, food shortages, and diseases, I don't really want to hear about it often on tv.
I wasn't really built for the corporate world I realized, it is too much for me yet I still tried for the sake of my parents, I lasted only 3 months and I cannot do it anymore.
My world had always been simple.
I dream one day, since I was ten, the things people never really thought about of living,
• To live in the woods
• Have a treking car (optional)
• Become a writer/an artist
• To become a spy.
I am now close to my dreams and in making it to a reality because I started writing now and I been spying on to people on daily basis, I now needed a house in the woods with a view deck above the hill to complete my dreams.
The Offgrid House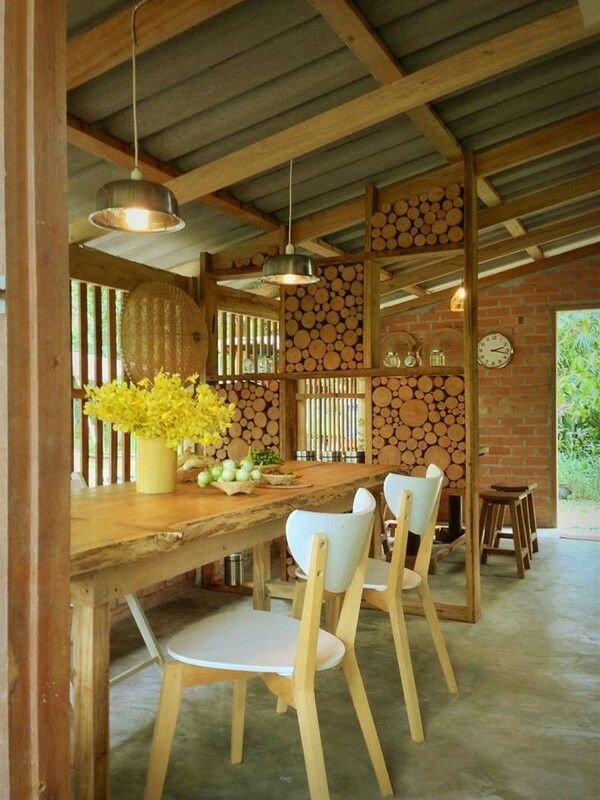 Source
Upon stumbling on to a lot of photos online as an inspiration for the design of the cabin, I decided that it would be half wooden and half concrete with concrete floors.
The bedroom would be all concrete except the roof because it's usually cold in the jungle at night.
With an open kitchen that overlooks the ricefields and the hills, but with bamboo grills and mosquito screen to prevent the insects and people from entering my house.
I would also have a solar panels for charging my phone, a wood oven to cook my meals, a rain catching system for the laundry and dishes.
Also for my meals, I'll bake bread from the local root crops and cook soup made of wild foraged greens. Although I'll hoard a lot of food, I'll go to the city few times each month to buy groceries to not be crazy as I write everyday.
I won't go hunting for wild boars10 miles away though because it's not that simple.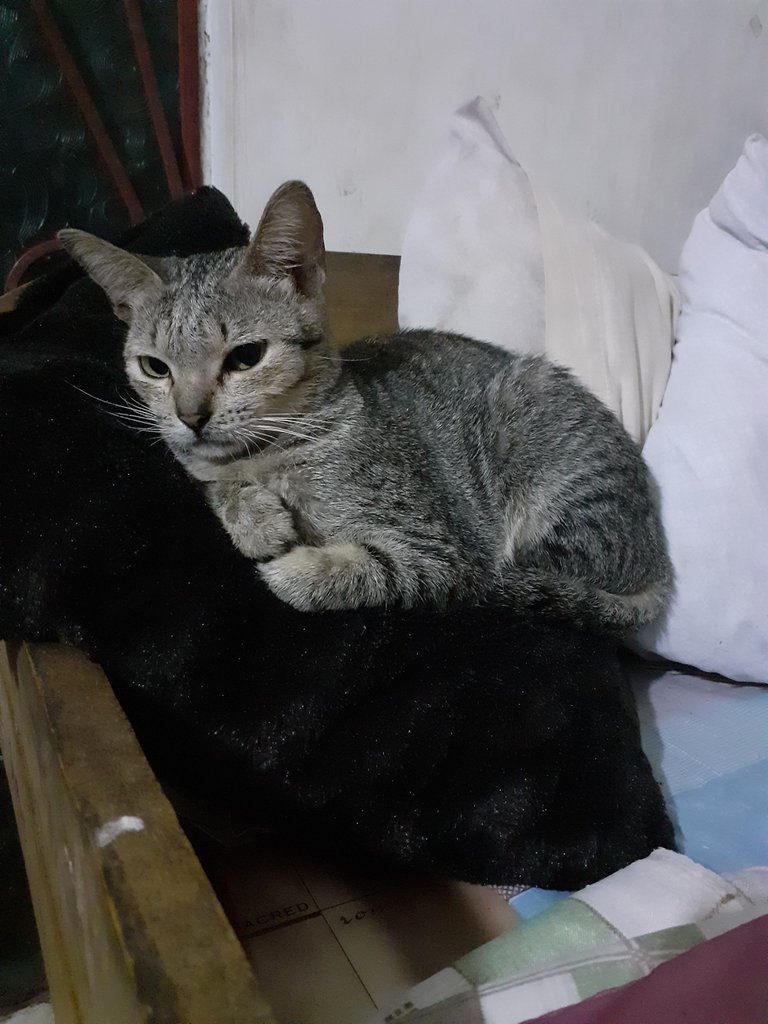 And I plan to steal one cat from my little sister and one dog to accompany me in my cabin, and because it's super dark there at night I'll make a lot of candles/lamps made from coconut oil.
I would drink water from a spring and drink coffee everyday.
You might think I'll look like an old hag if that happens but I'll wear long dresses everyday and pretend I'm a girl of the prairies.
We still got neighbors though on the next hill and my parents might start living in their cabin hut so they will be my neighbors.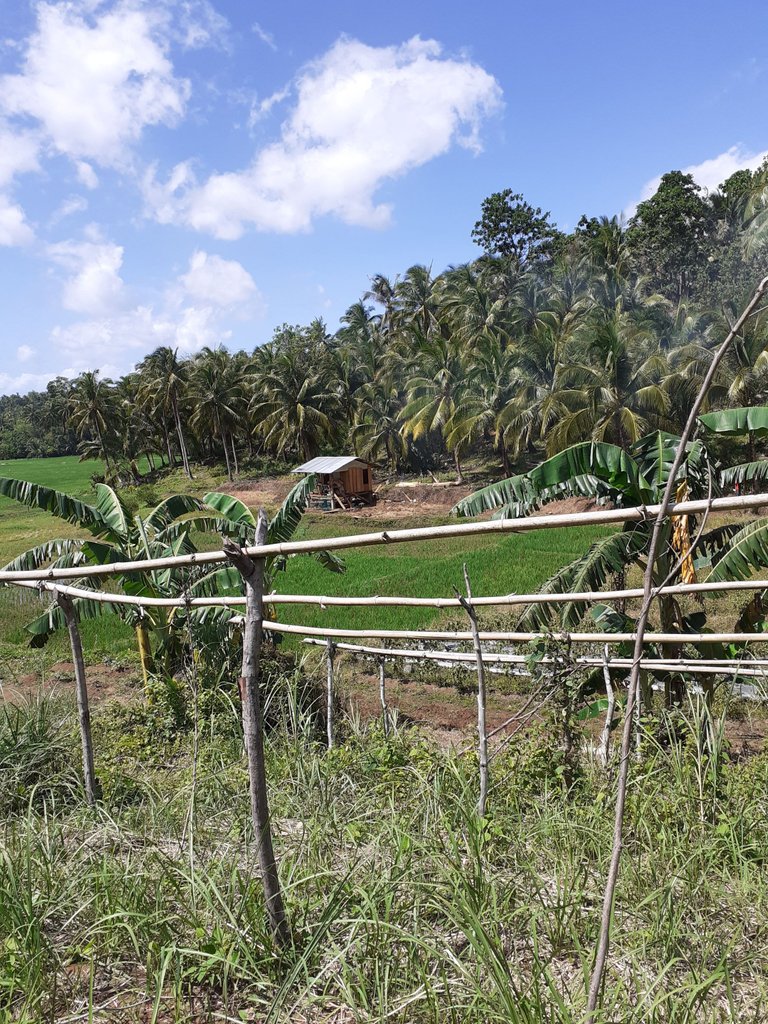 On this hill where I took the photo will be the site for the cabin, across my parents hut cabin.
Disclaimer:
I plan to make the cabin next year if given a chance in my parents property. So, I'll write more today and spend it later for next year. Don't believe all the words I've written though, the place is actually a tiny farm with rice, coconut, and bananas as the main crop with lots of other fruit trees so I won't be hungry there in the jungle. My mother and her father(my grandfather) was also born there, it really is an old farm refurbished by my parents. I just want to make my dreams into reality although I wont really live there always, I just want a tiny house in the woods.
---
ABOUT ME

@janesuiren
is an introverted night owl who enjoys coffee a lot. An otaku and a foodie, she also lives inside the stories she dreams to publish one day. You can catch her admiring her rainy and picturesque hometown in Western Leyte, Philippines.
---
---
---