Feliz Cumpleaños "Yo" [ESP-ENG]
El pasado 8 de Noviembre fue mi cumpleaños, pero debido a todos los arreglos que estaba realizando para mudarme hasta hoy fue que se pudo picar una torta en mi nuevo hogar.
Last November 8 was my birthday, but due to all the arrangements that I was making to move until today, it was that I could chop a cake in my new home.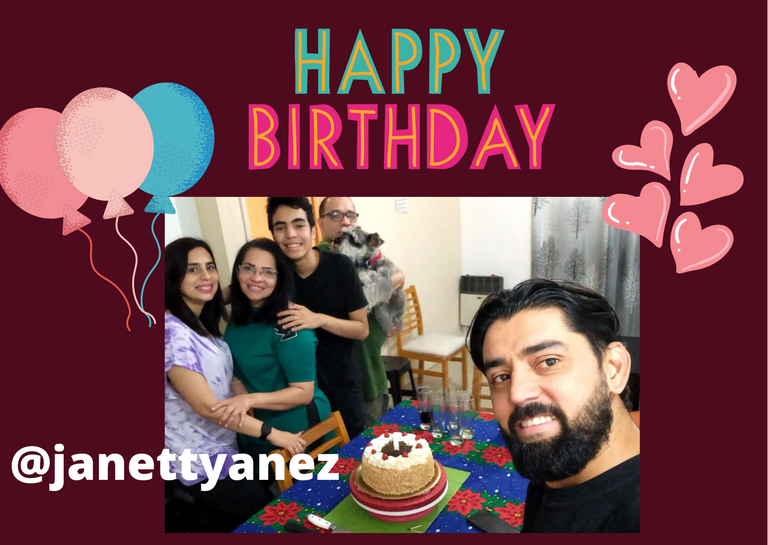 Agradecida con la vida de poder celebrar un año mas de vida junto a mi familia, tanto aca en Buenos Aires con mi esposo, mi hija, nieto,mi yerno y mi hijo peludo Rocket, como a la distancia con mis queridas hermanas @raizayanez y Pina, mis cuñados y sobrinos.
---
Como muchos venezolanos, las circunstancia me han alejado fisicamente de mis hermanas pero cada dia nuestros lazos son mas fuertes asi como con el resto de mi familia, que es lo mas importante para mi.
---
Grateful with the life of being able to celebrate another year of life with my family, both here in Buenos Aires with my husband, my daughter, grandson, my son-in-law and my hairy son Rocket, as well as at a distance with my dear sisters @raizayanez and Pina, my brothers-in-law and nephews.

---

Like many Venezuelans, circumstances have physically alienated me from my sisters but every day our ties are stronger as well as with the rest of my family, which is the most important thing for me.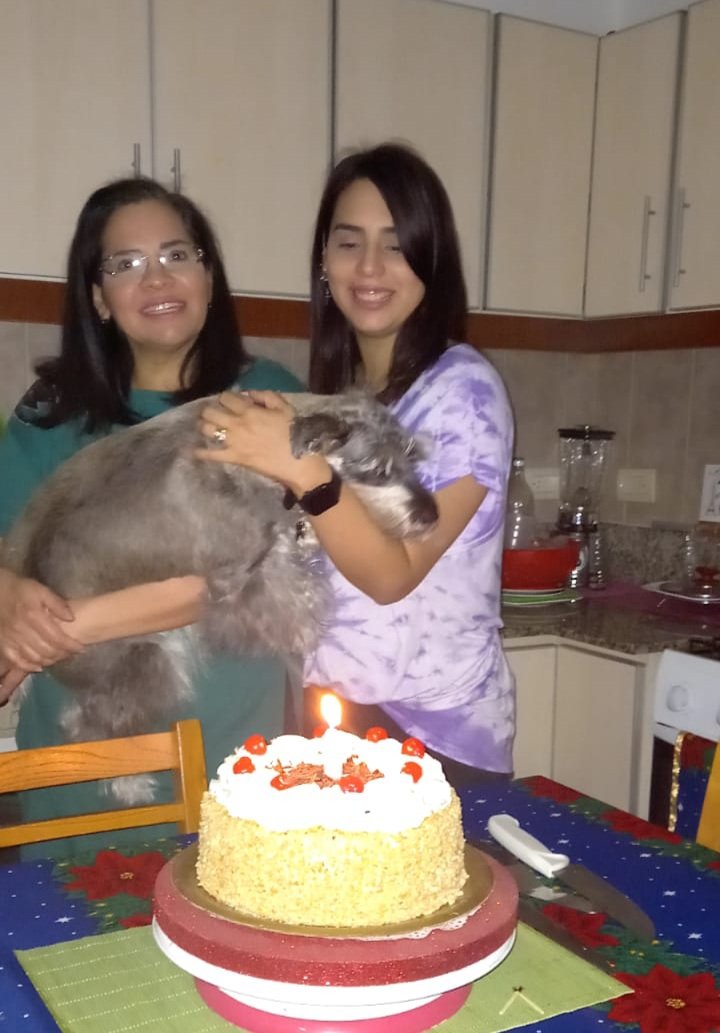 Este año hay mucho que agradecer, el estar sanos es un gran regalo para nosotros y seguir combatiendo y luchando contra el Covid-19.
This year there is much to be thankful for, being healthy is a great gift for us and to continue fighting and fighting against Covid-19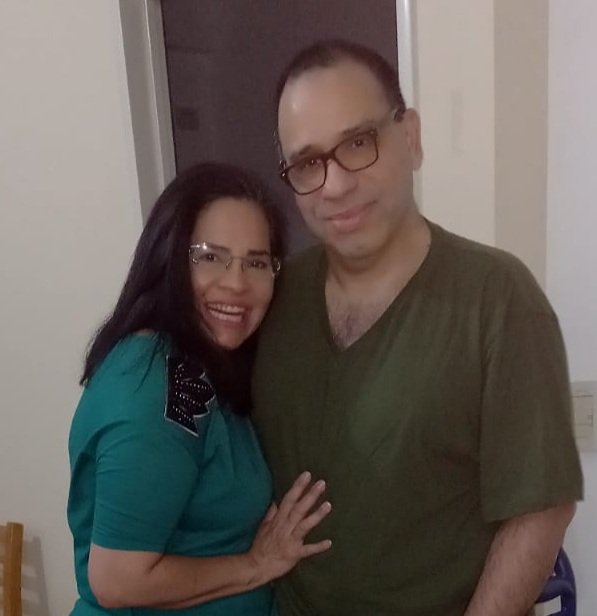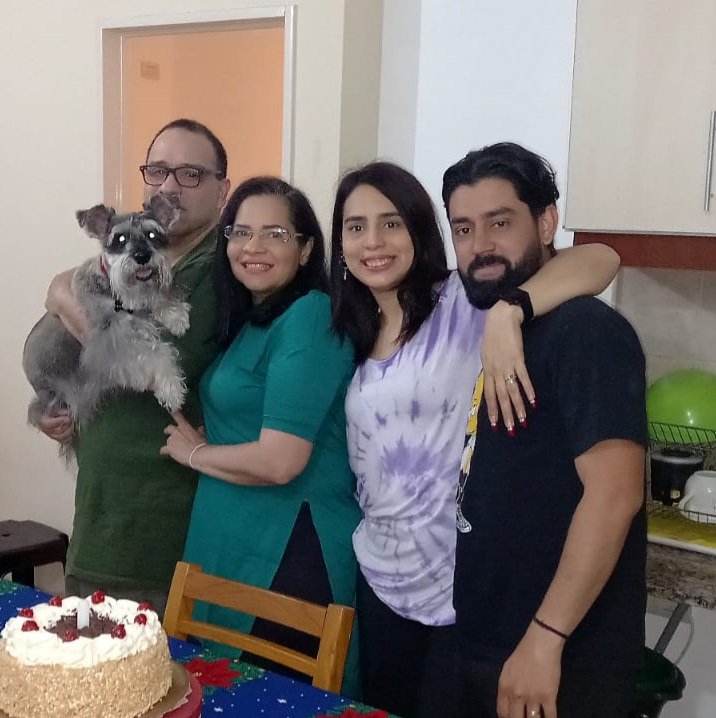 ---
Agradecida de las experiecias vividas en este año, lo vivido lo bueno y lo no tan bueno, pero que de una forma u otra me dejó un excelente aprendizaje que me sirve para seguir adelante fortalecida y segura de lo que quiero.
---
Jamás se puede renunciar a nuestras metas y sueños, por lejos y dificiles que las veamos.
---
Hasta la próxima, nos leemos.
Grateful for the experiences lived this year, the good and the not so good, but in one way or another it left me an excellent learning that helps me to move forward strengthened and sure of what I want.

---

We can never give up our goals and dreams, however far and difficult we see them.

---

Until next time, we read.

---
---