Beauty of Orchid Flowers and Rainwater Drops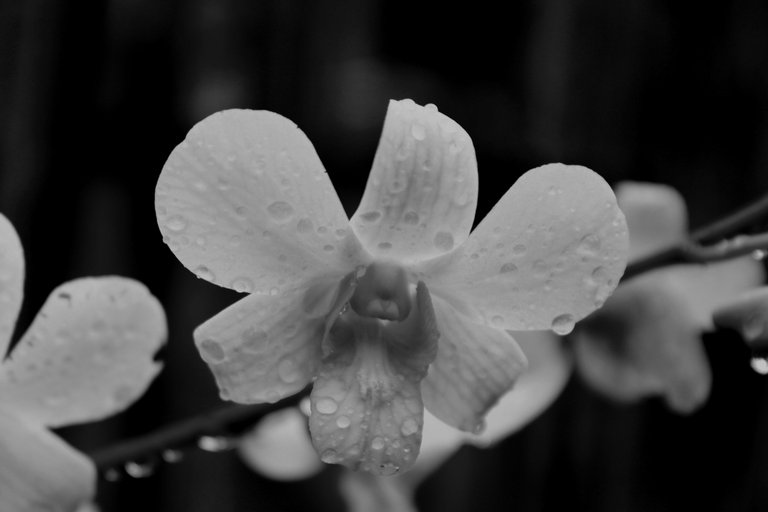 Hi everybody.
I always hope that everything is in good health and always successful for all friends.
On this very beautiful occasion I returned in this beloved community for me to show you all about some photography images that I have taken and this time I took a picture of a white orchid photography.
We all know that orchids are one of the very beautiful flowers and make many people who are described with the flowers orchids are also one of the flowers that has very many types and also has a very beautiful shape and color to see.
Orchid is also one of the flowers that has a higher price compared to other flowers, so I posted this orchid in the #colourblackandwhite community that was founded by @daveks, hopefully everything is entertained to see it.
Thank you.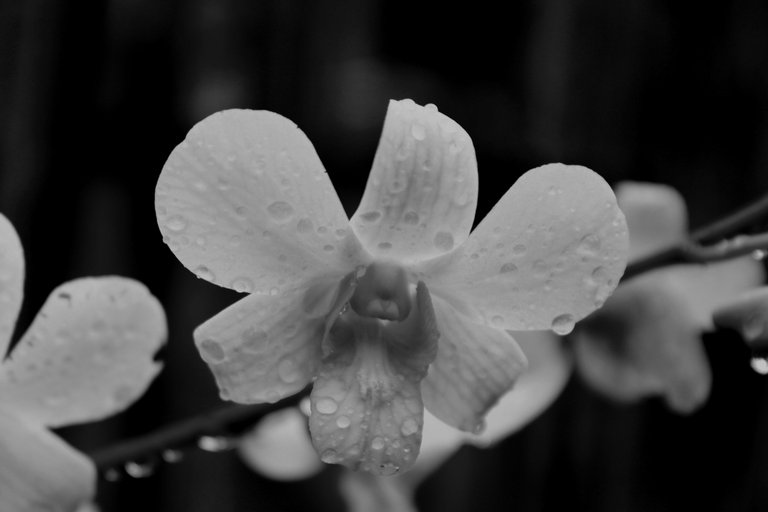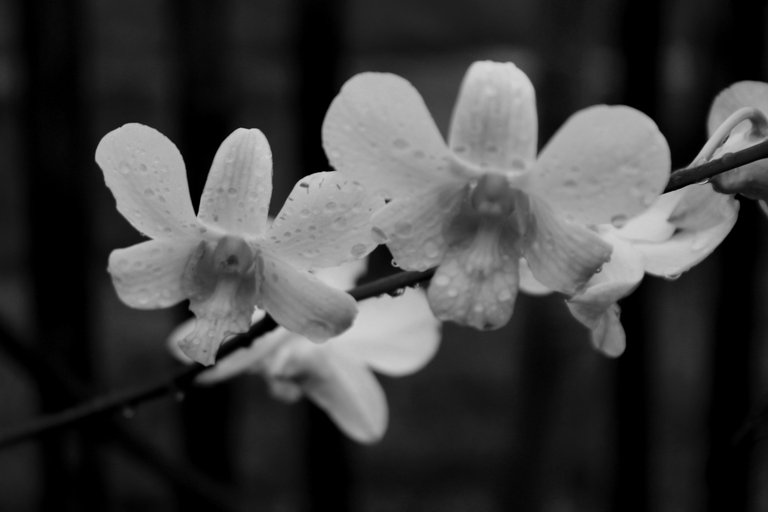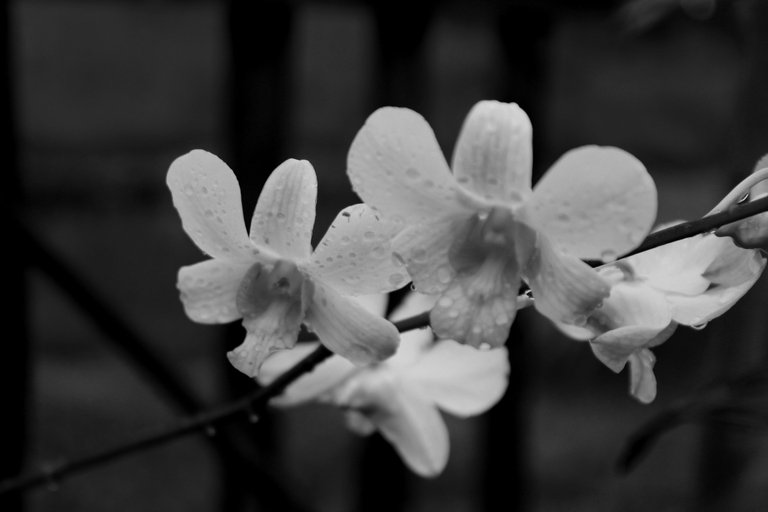 ---
---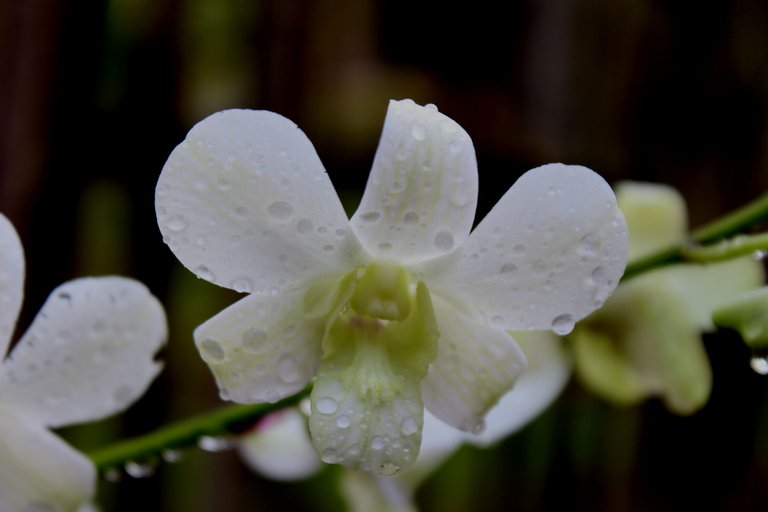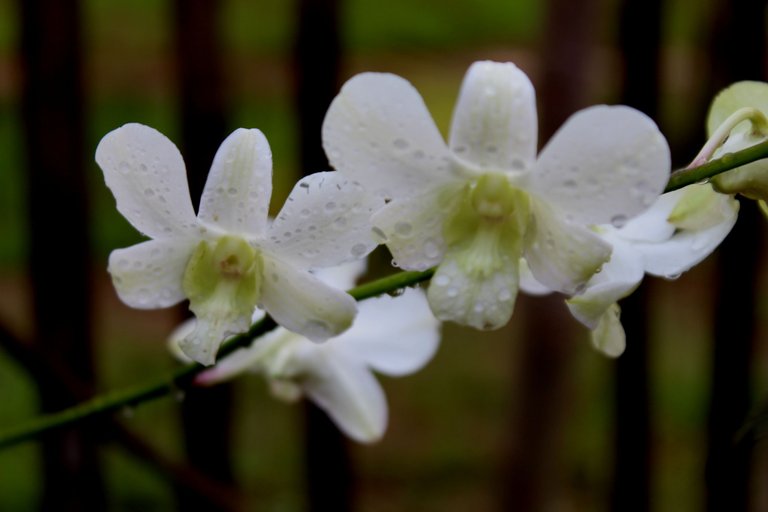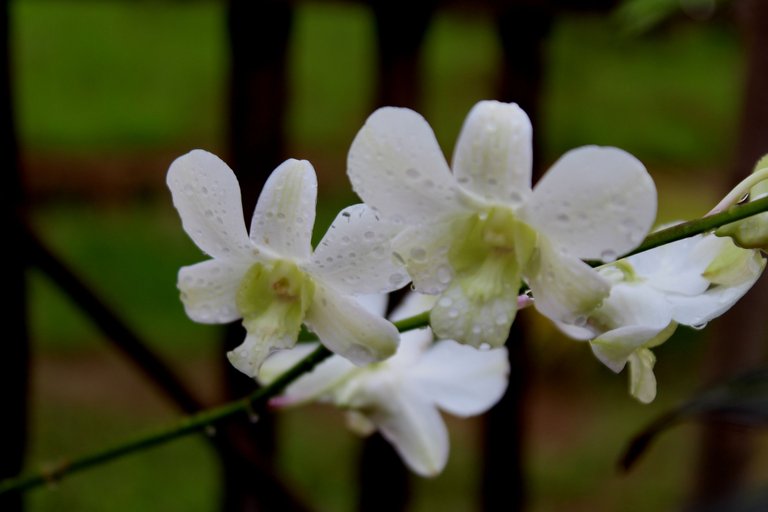 ---
---
All these pictures I took using the camera:
---
---
| Camera used | Canon Eos 700D |
| --- | --- |
| Lens | Kit18-55MM |
| Photography | Flowers |
| Location | Aceh Indonesia |
| Photographer | @jasonmunapasee |
---
---