Monoma || Spider
Hello all dear friends.This is my entry for the daily #monomad challenge hosted and curated by @monochromes.

---
---
Hi everybody.
I can only hope that all of my friends are always in good health and always successful for all of my friends wherever you are.
On this very beautiful occasion I am back again in this community for I want to show you everything about my photography of a big spider that I got in the forest hanging on a nest of nets that he made as a trap to find food.
When I saw this big spider hanging, at that time I felt a little afraid to approach it, because I didn't really understand spiders, were these spiders venomous or not?
And at that time I tried to work up the courage to capture some of the images for me to use as my photography images in black and white.
So so that we are all not curious about some of the pictures that I have taken, let's take a look at some of the pictures below.
---
---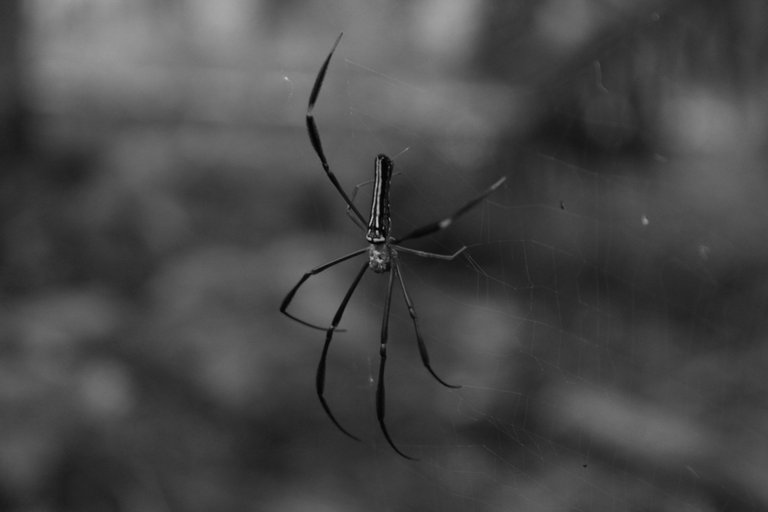 ---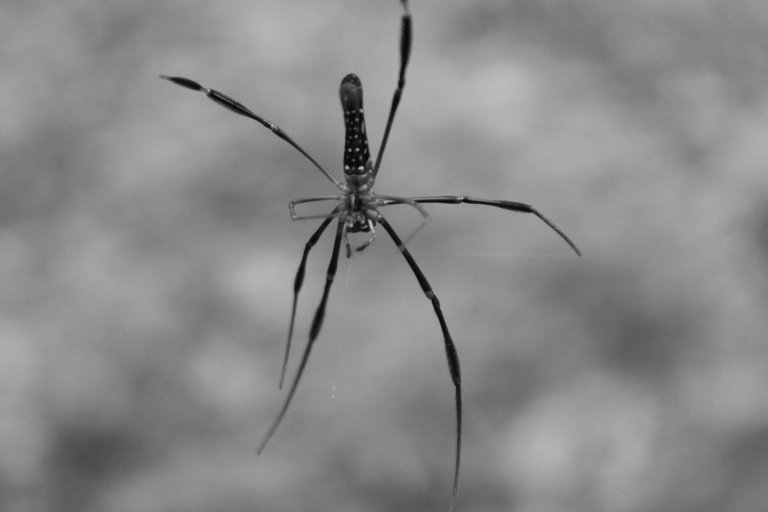 ---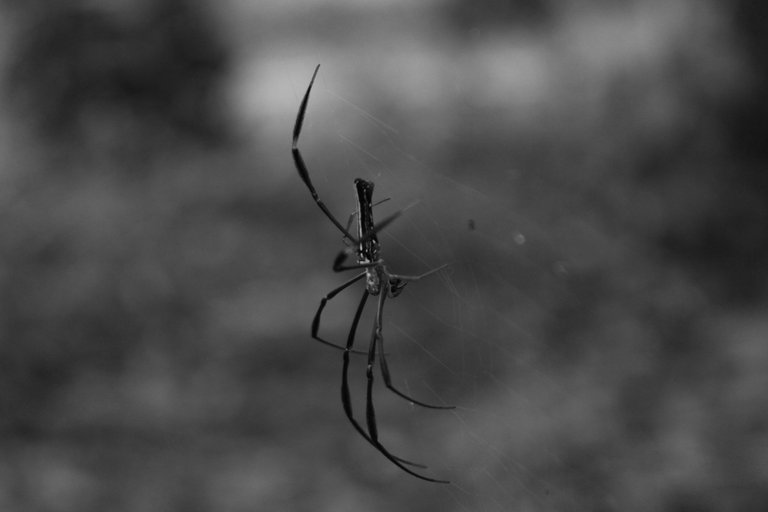 ---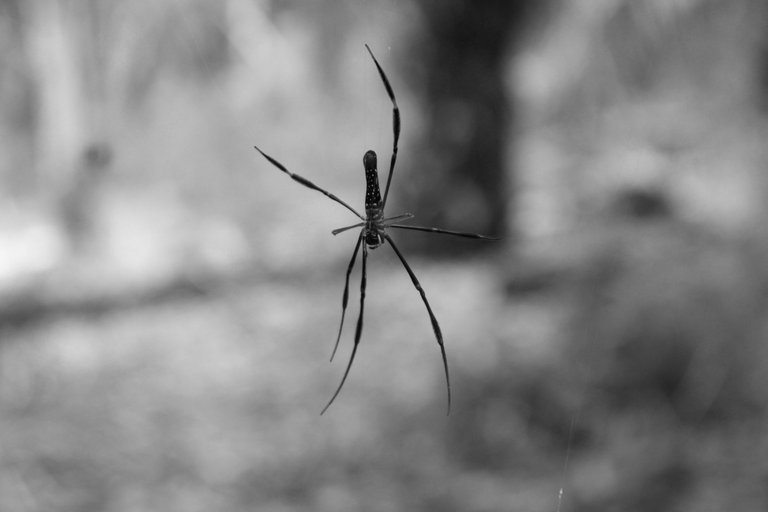 ---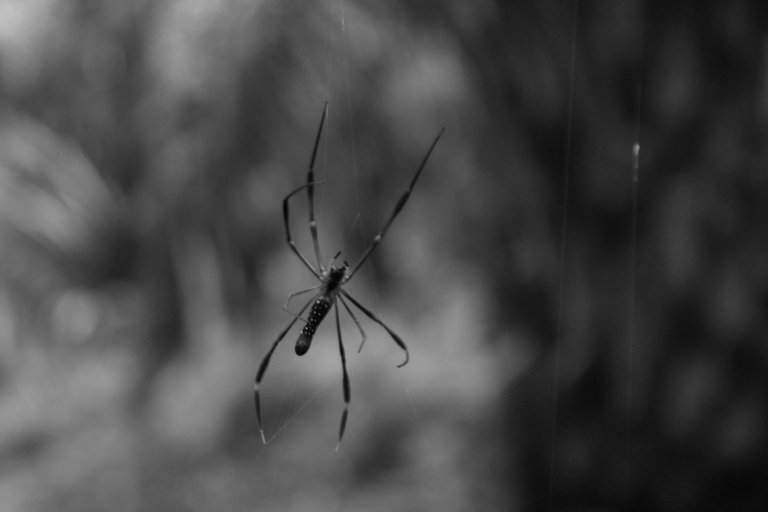 ---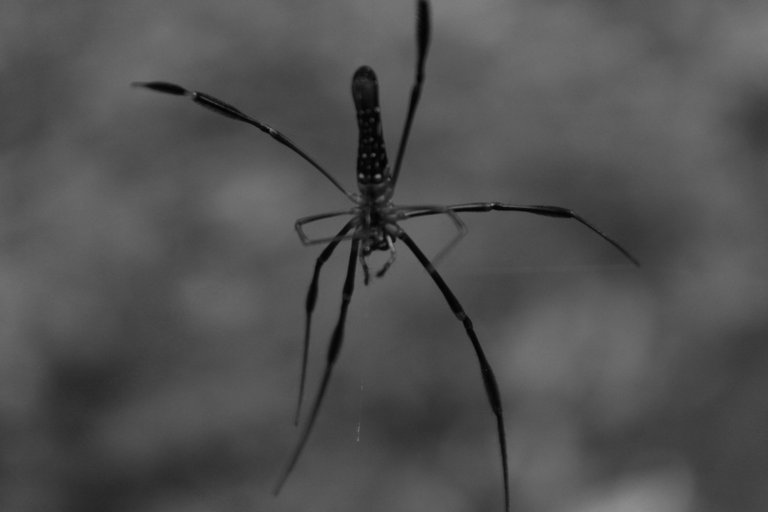 ---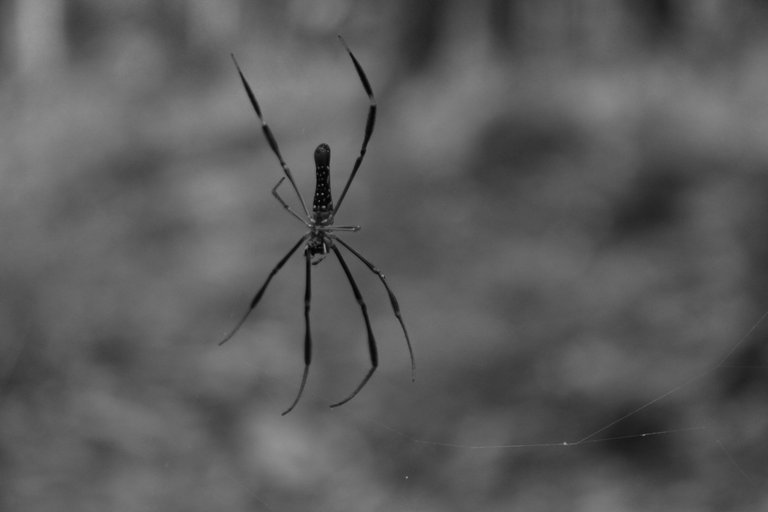 ---
---
All these pictures I took using the camera:
---
---
| Camera used | Canon Eos 700D |
| --- | --- |
| Lens | Kit 18-55MM |
| Photography | Spider |
| Location | Aceh Indonesia |
| Photographer | @jasonmunapasee |
---
---