Random photography at night after the rain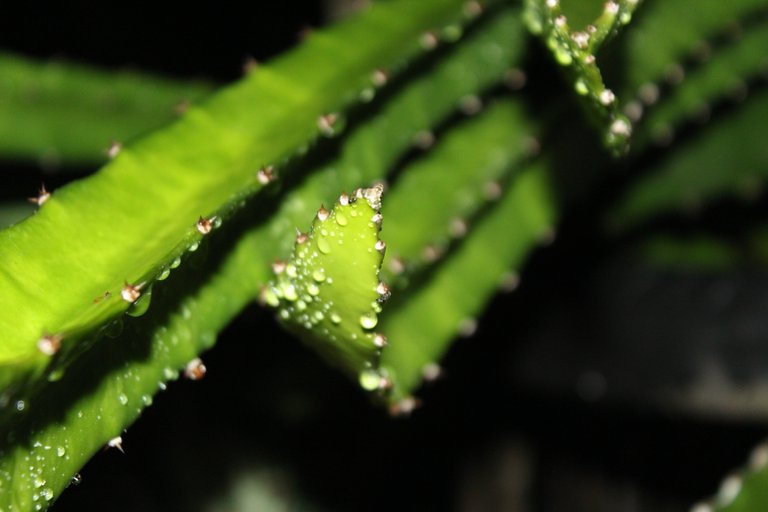 Hello friends, lovers of #photographylovers!!!
I hope everyone is always in good health and always successful for all friends wherever you are.
On this very beautiful occasion I am back in this beloved community for I want to show you all about some photography that I took at night after heavy rains wet everything on this earth.
So the pictures that I show you, all of which I took are around where I live, like the picture below about dragon fruit plants whose plants are like captus plants and we can see below some of the pictures that I have taken.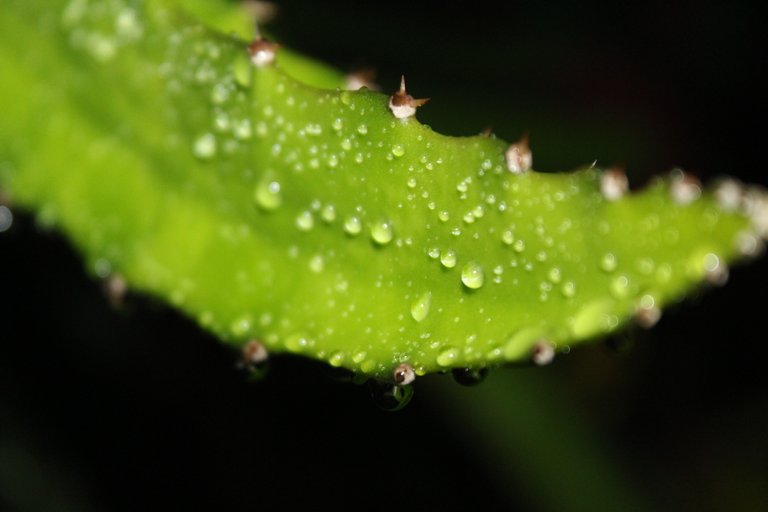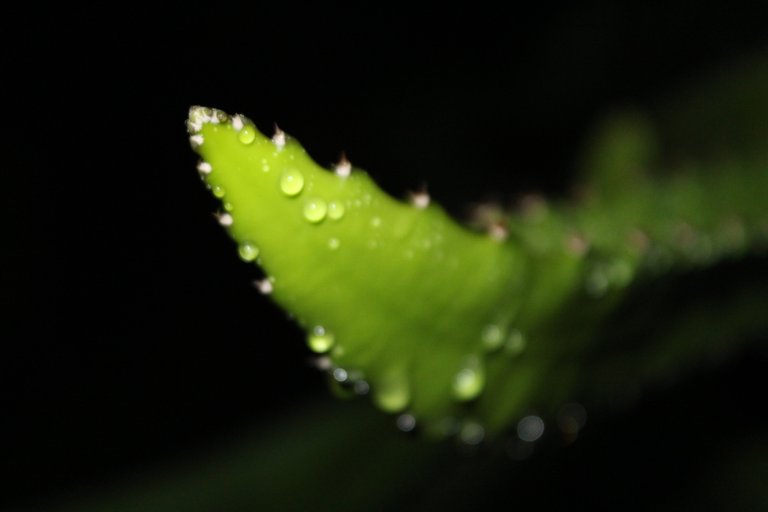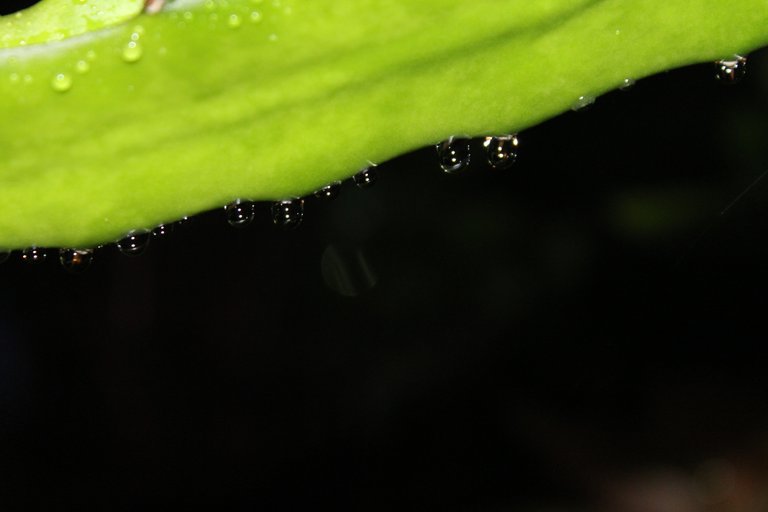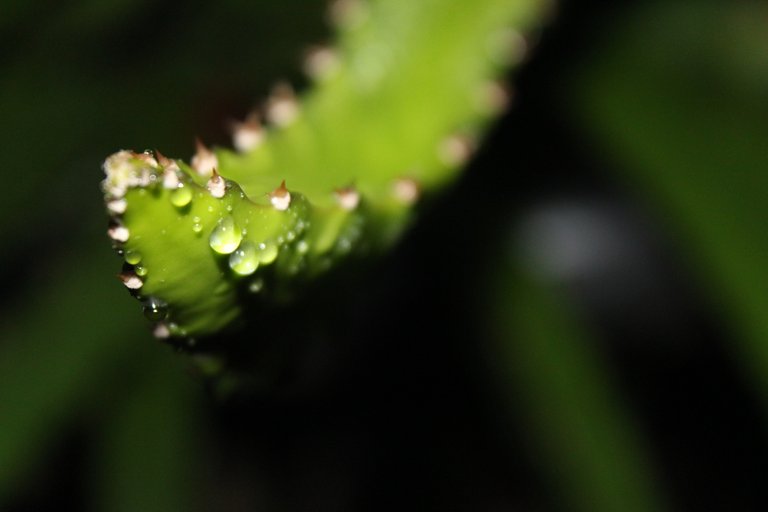 ---
---
And below I also took some photography pictures of the purple dahlia flower, we can see this picture I took at night and this beautiful flower was soaked in rainwater and this flower left beautiful clear drops.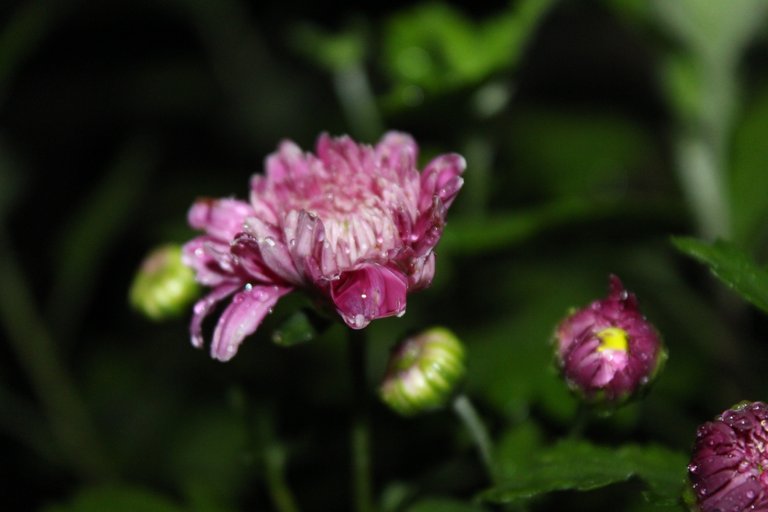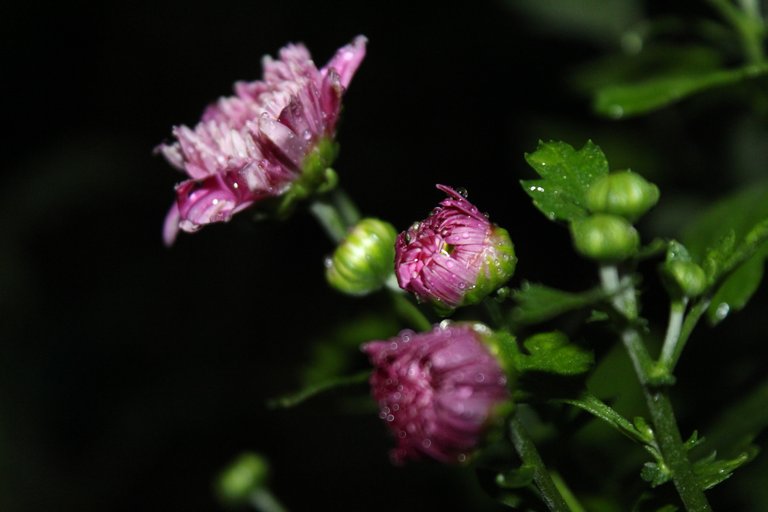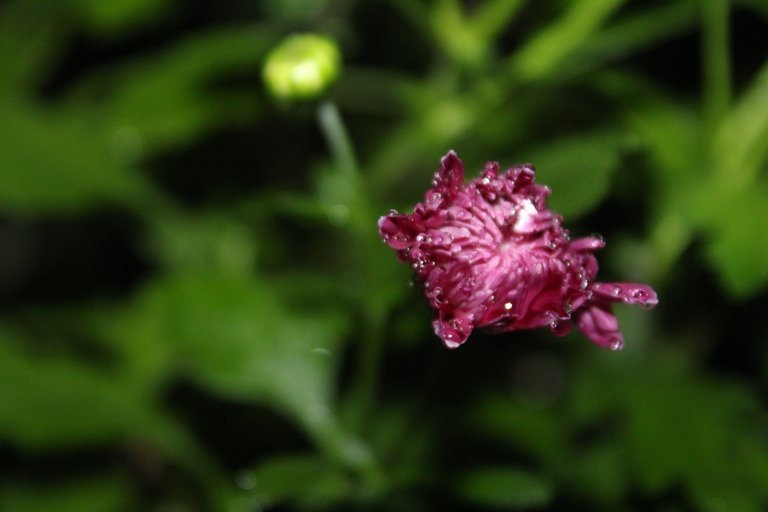 ---
---
Here I also took a picture of a beautiful red flower, with a very bright color that makes many people always entertained by seeing this beautiful flower, this flower is often said at our place with Dara flowers.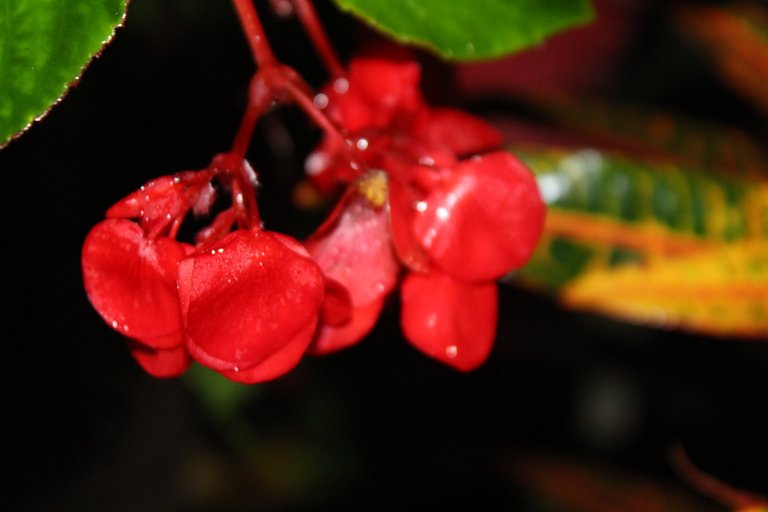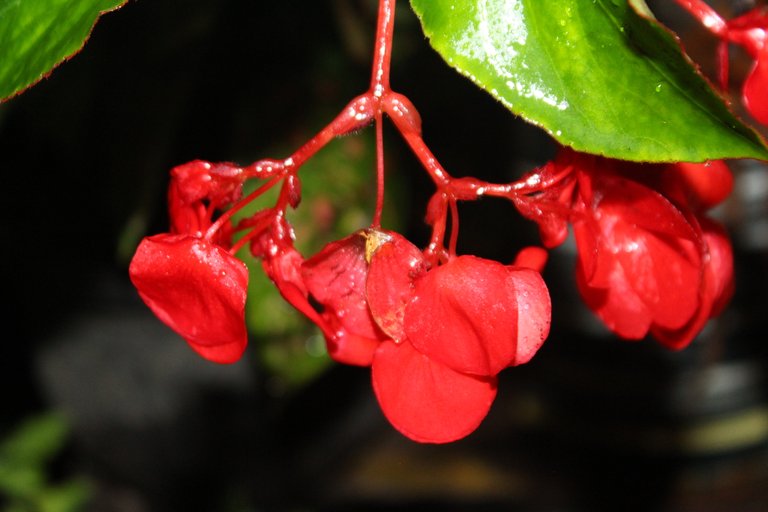 ---
---
And below I am also entertained by colorful taro leaves with beautiful colors that make me really like and we can see also here this leaf is decorated with clear raindrops and I also immortalize this beautiful leaf image as my photography image.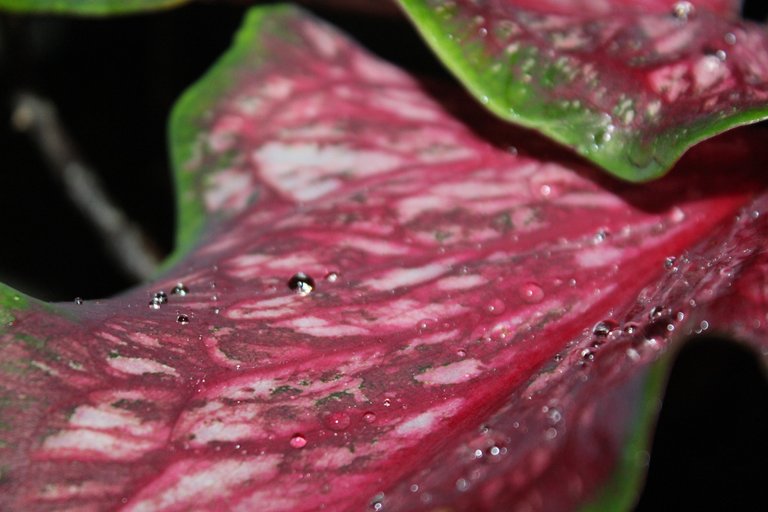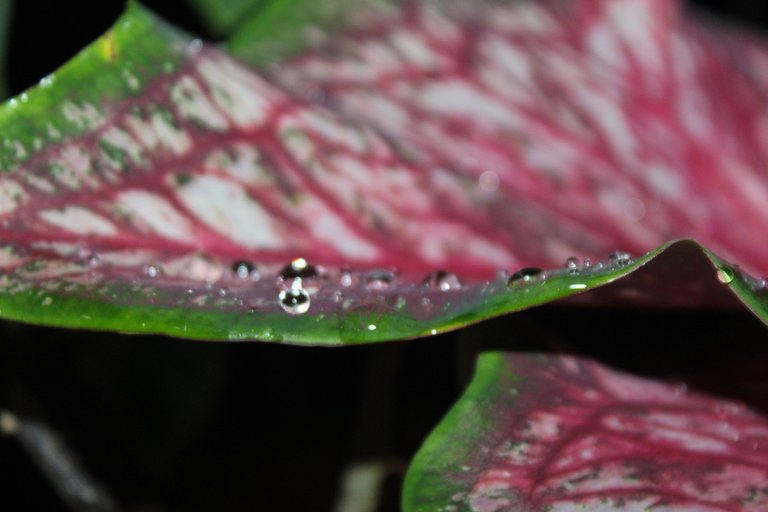 ---
---
Here I also took pictures of beautiful lemongrass leaves due to water drops in the vicinity and I also took this picture at night with the beauty of raindrops on this lemongrass leaf, which made me also capture some pictures of these beautiful leaves for me to post here.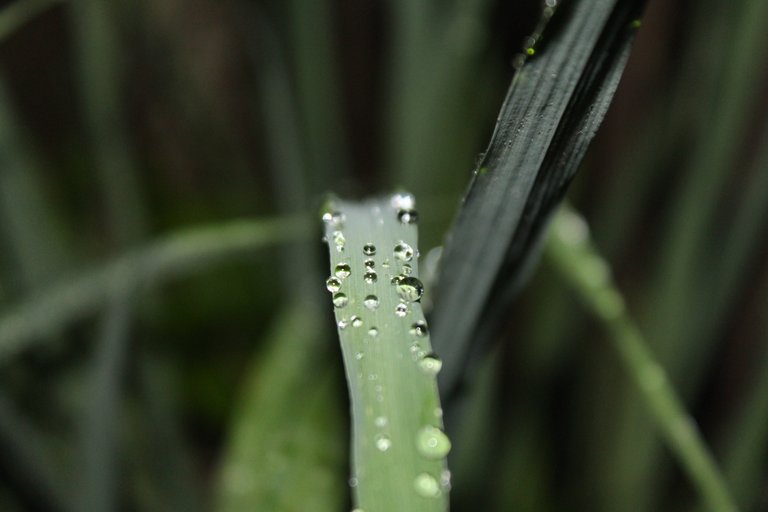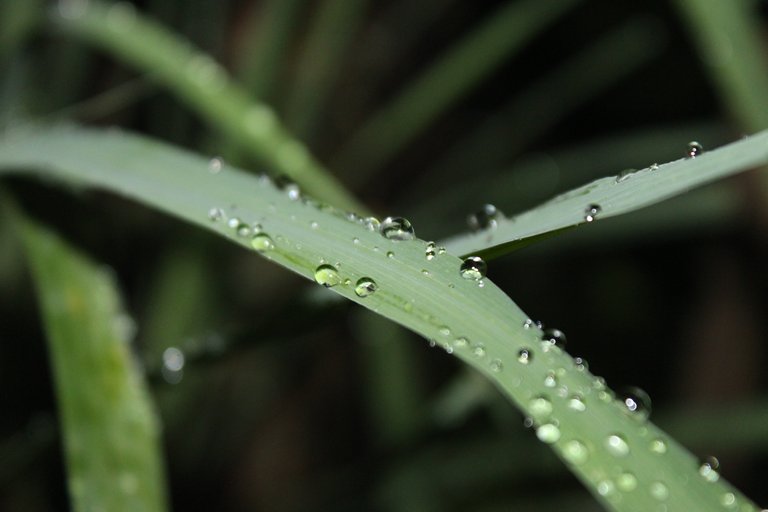 ---
---
And here I also took pictures of sweet potato leaves that are well cooked because these tuber leaves are unique and interesting to look at so I also took some pictures, there are many types of tuber leaves and the one in my picture is one of them.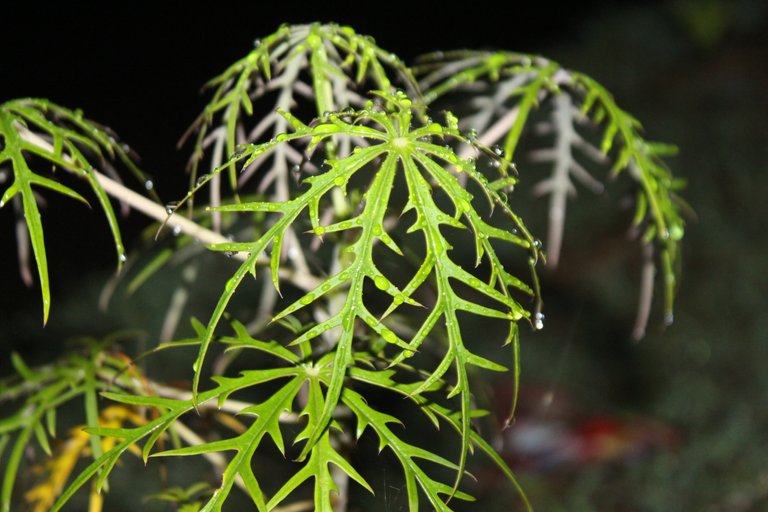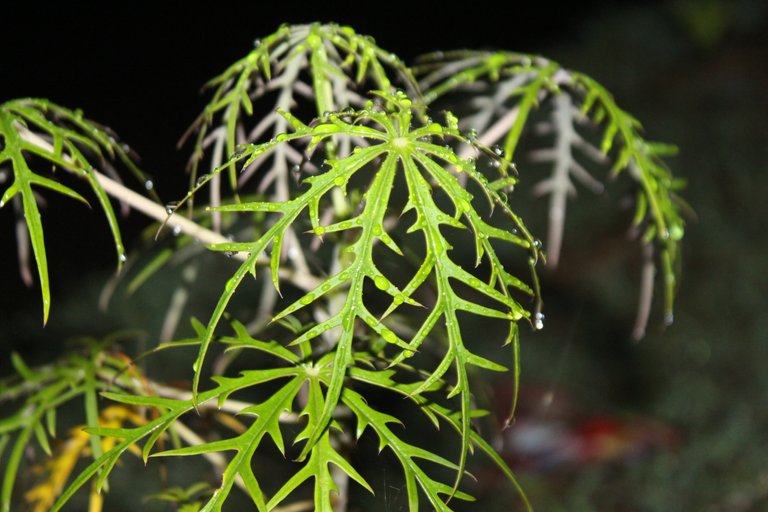 ---
---
Here, too, I took a photograph of a beautiful yellow flower that had not yet bloomed in the rain.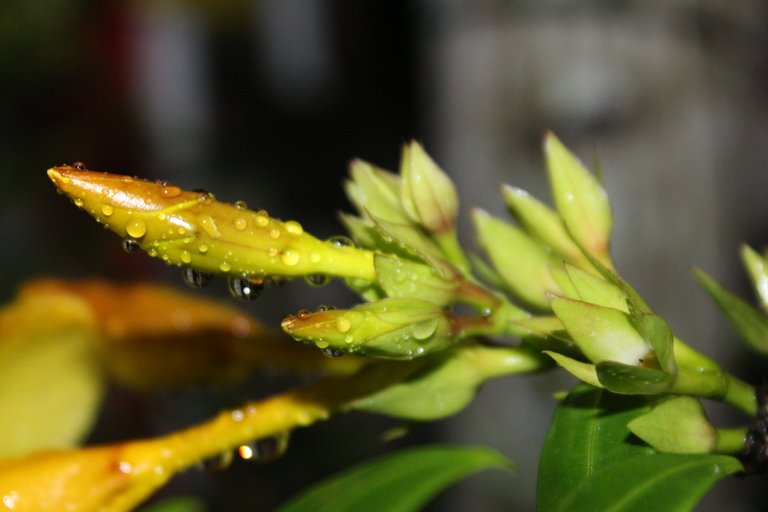 ---
---
And this is the yellow flower shape that I mentioned above, the shape and color is very charming so it looks very entertaining especially when it is wet with raindrops at night, it definitely shines when the camera light hits it.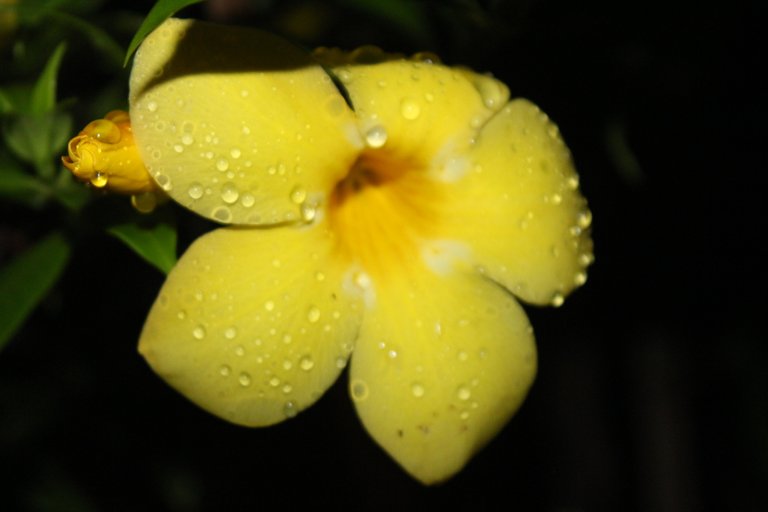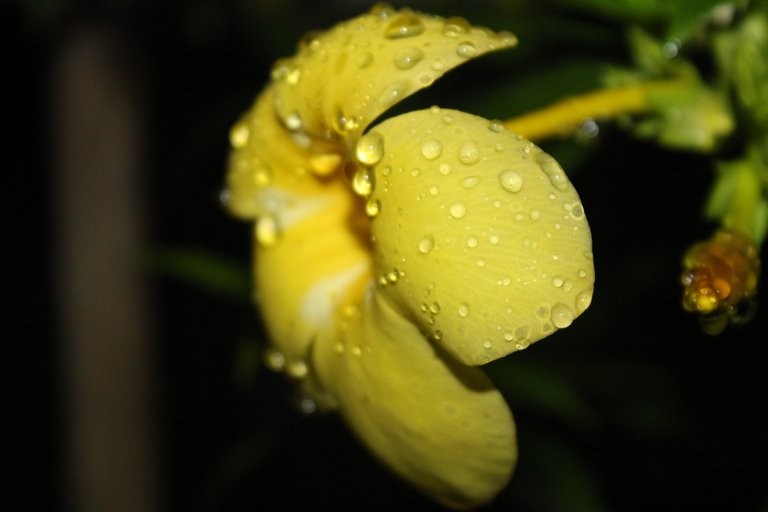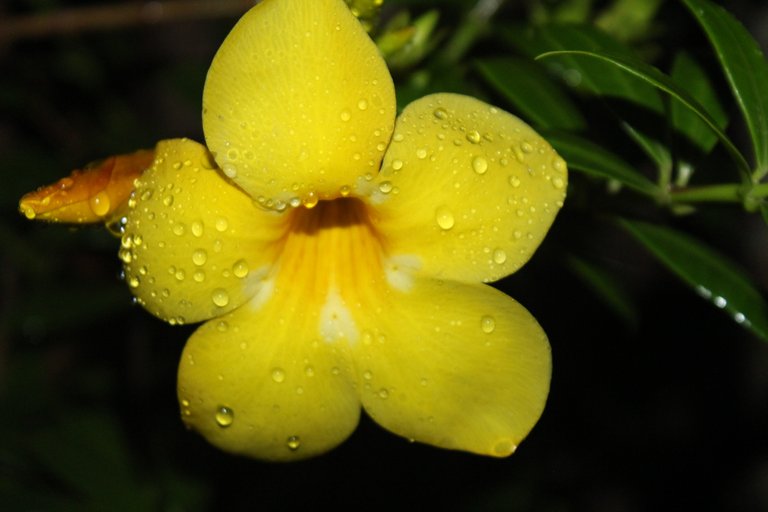 ---
---
And below I capture a picture of a white orchid also at night, this is a beautiful flower and very popular in our place.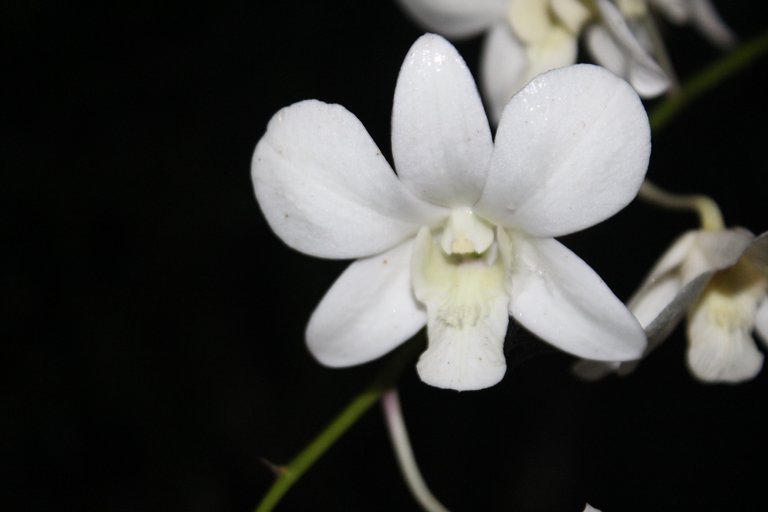 ---
And below I also took a sheet of tacky pictures, hahaha.
That is the water in the bucket and the water droplets when they fall into the bucket.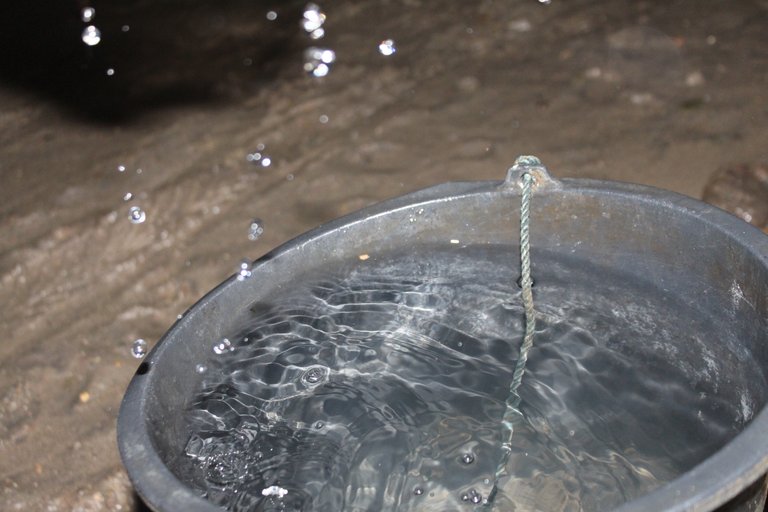 ---
---
So that's the photography pictures that I show you all on this very beautiful occasion, I hope everyone who sees it feels entertained.
Thanks.
---
---
| Camera used | Canon Eos 700D |
| --- | --- |
| Lens | Kit 18-55MM |
| Photography | Random photography |
| Location | Aceh Indonesia |
| Photographer | @jasonmunapasee |
---
---