Travel to the seaside to enjoy the atmosphere on a beautiful beach.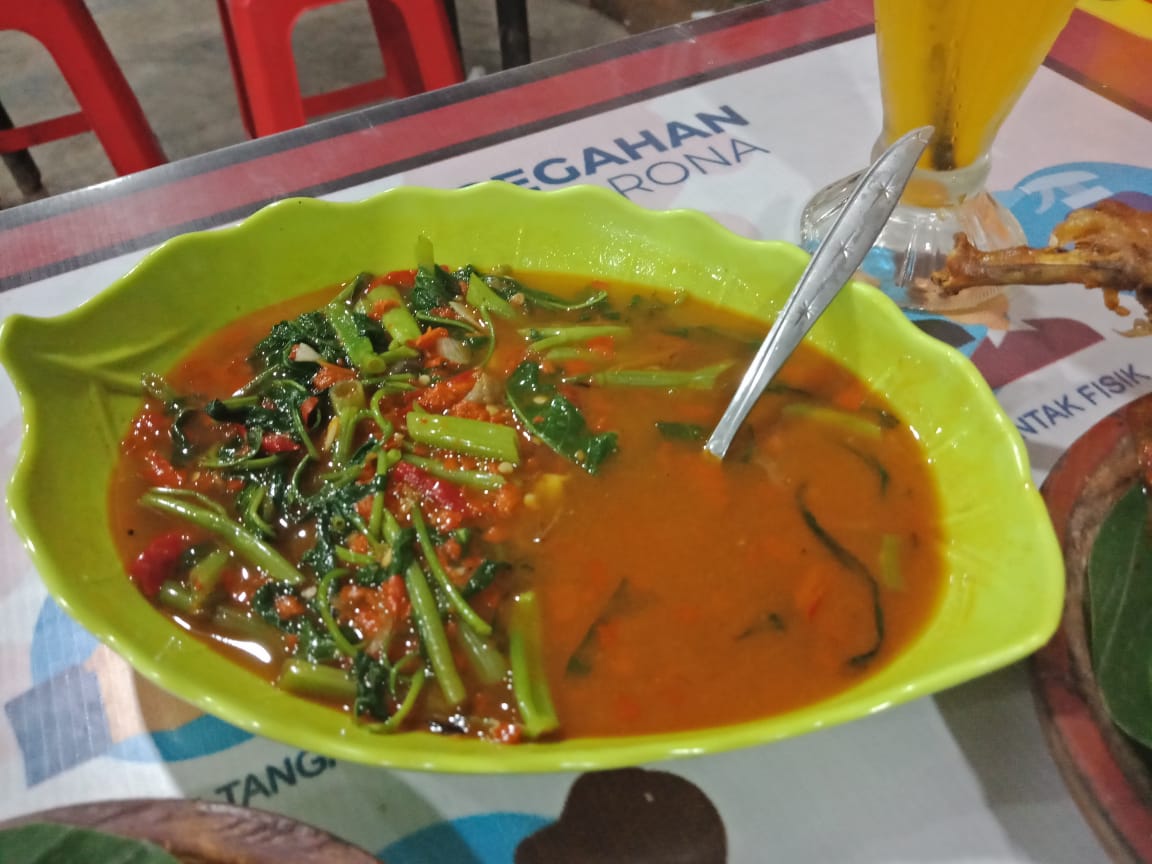 Hello all dear friends.
I hope everyone is always in good health and always successful for all friends wherever you are.
I'm back in this beloved community for me to show you everything about my photography a few days ago when I was on my way to a place, namely the beach which is far from where I live, my journey to that destination took more than 1 hour arrive at my destination.
So on my way because my train gas ran out of gas and I entered a gas station and I saw there were so many people waiting in line, we usually see below some pictures.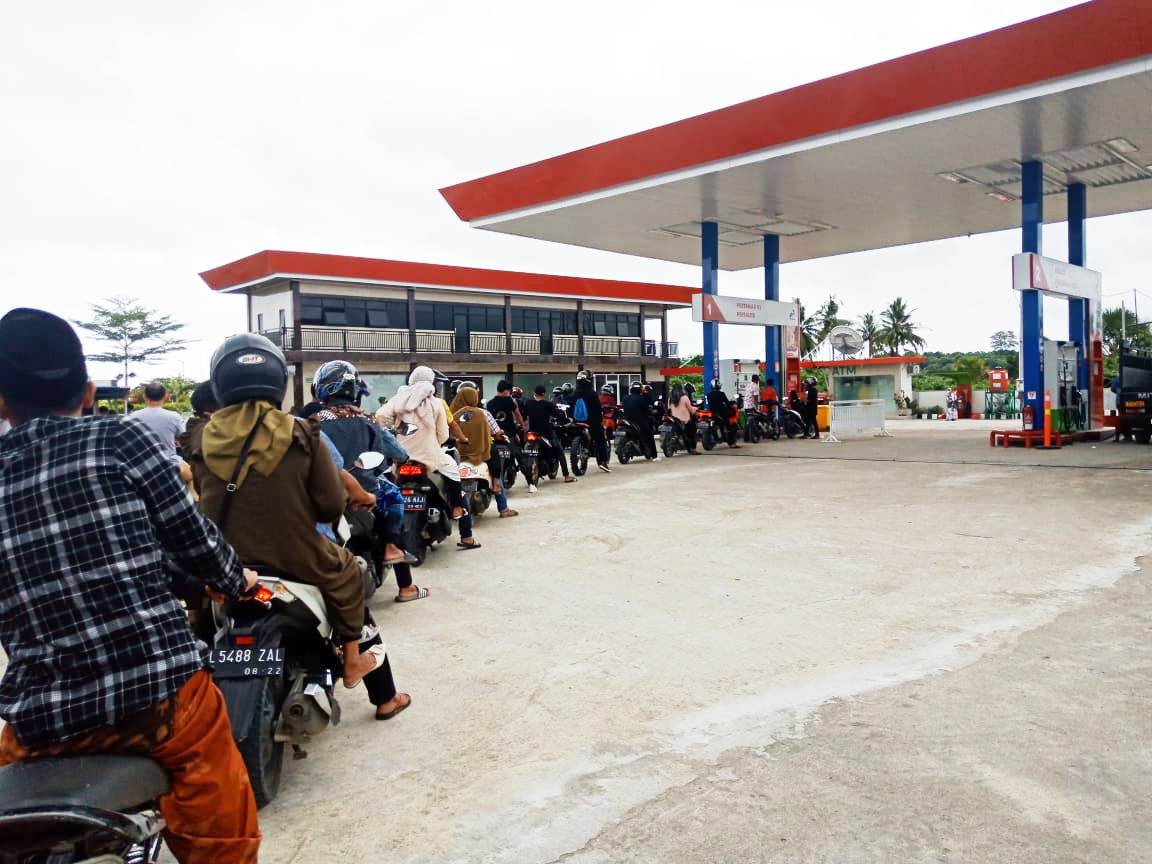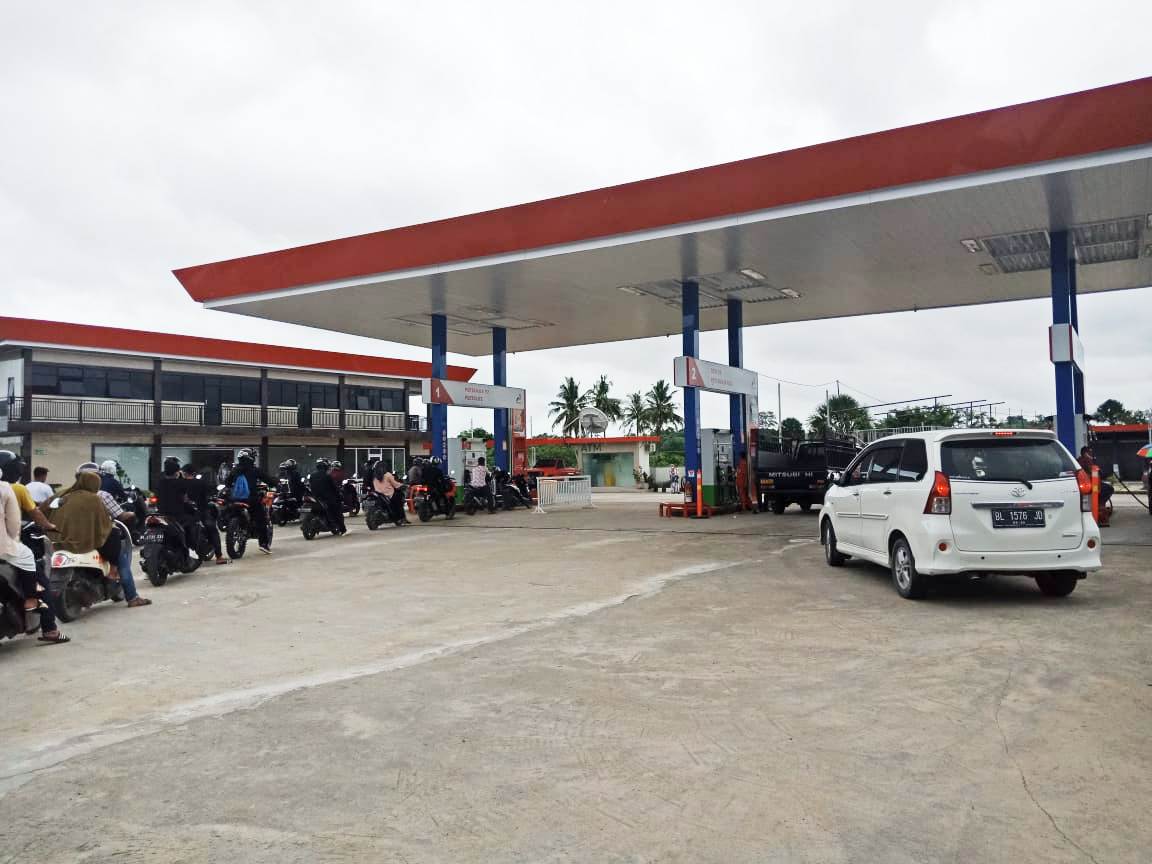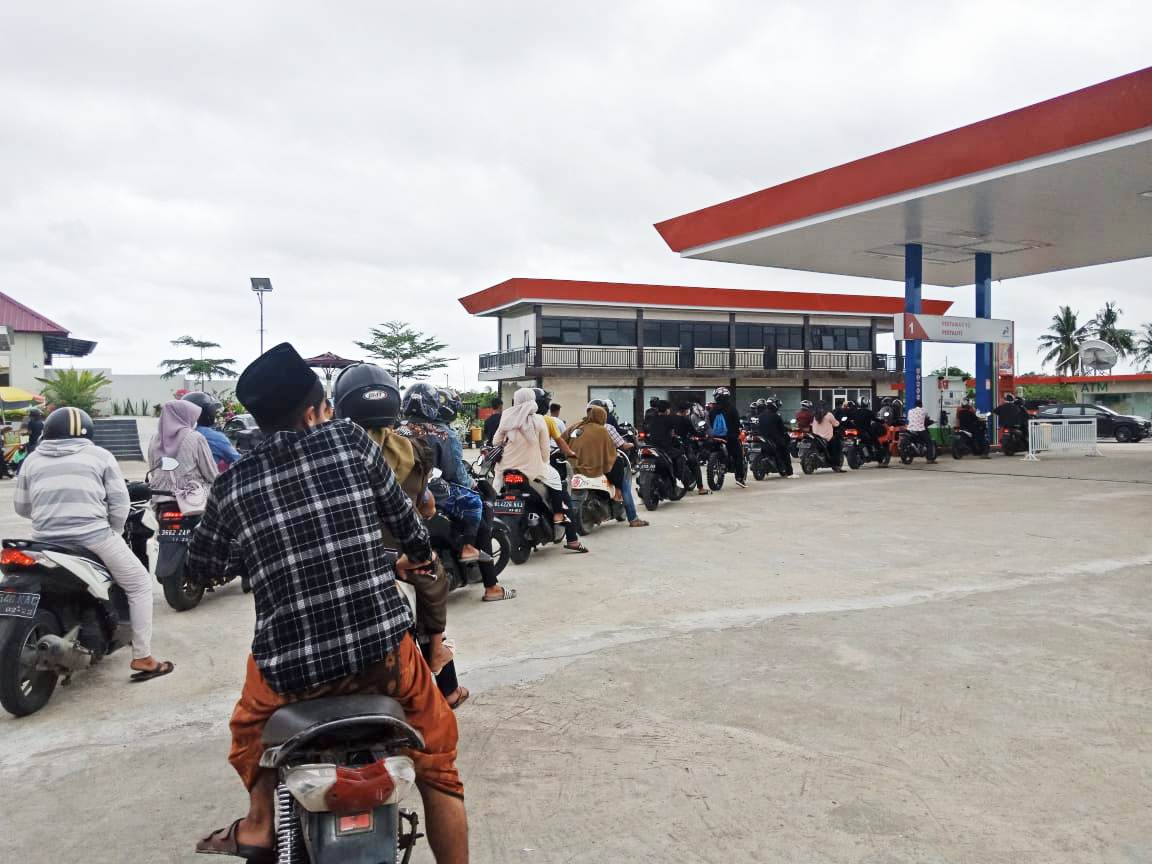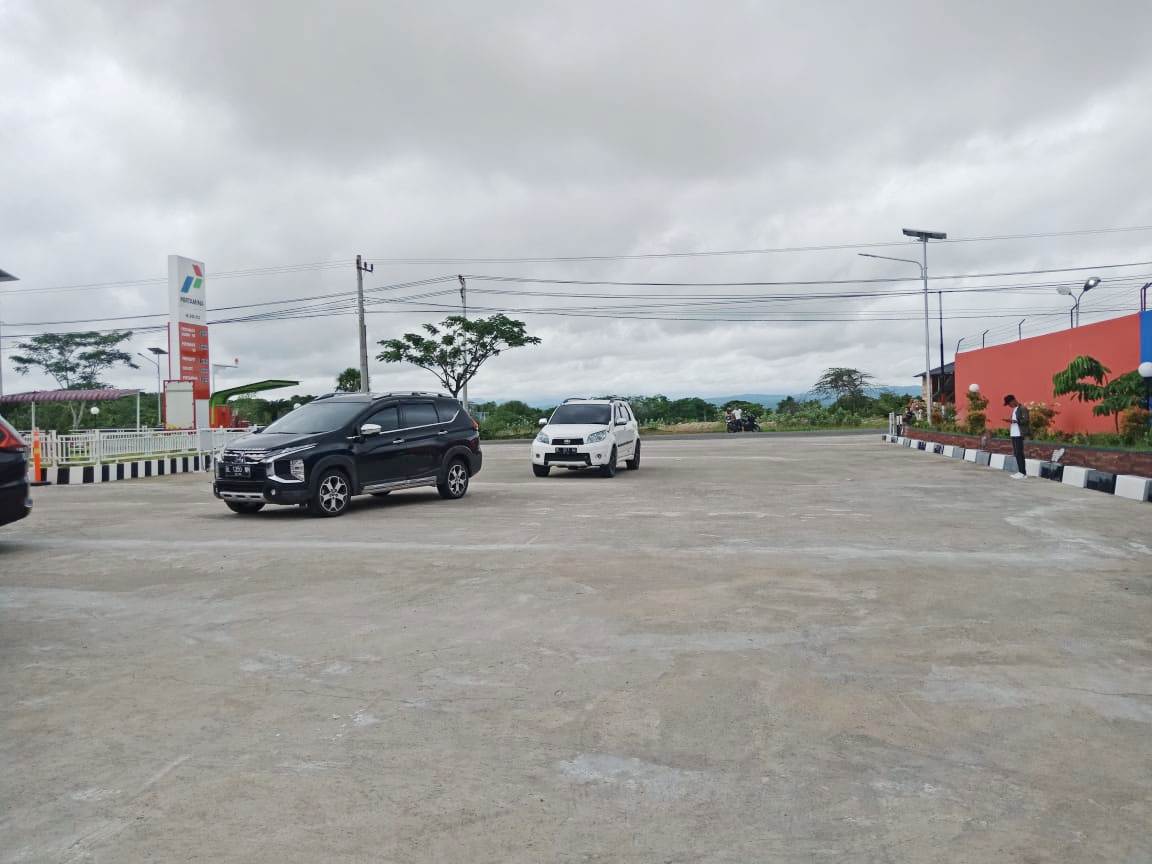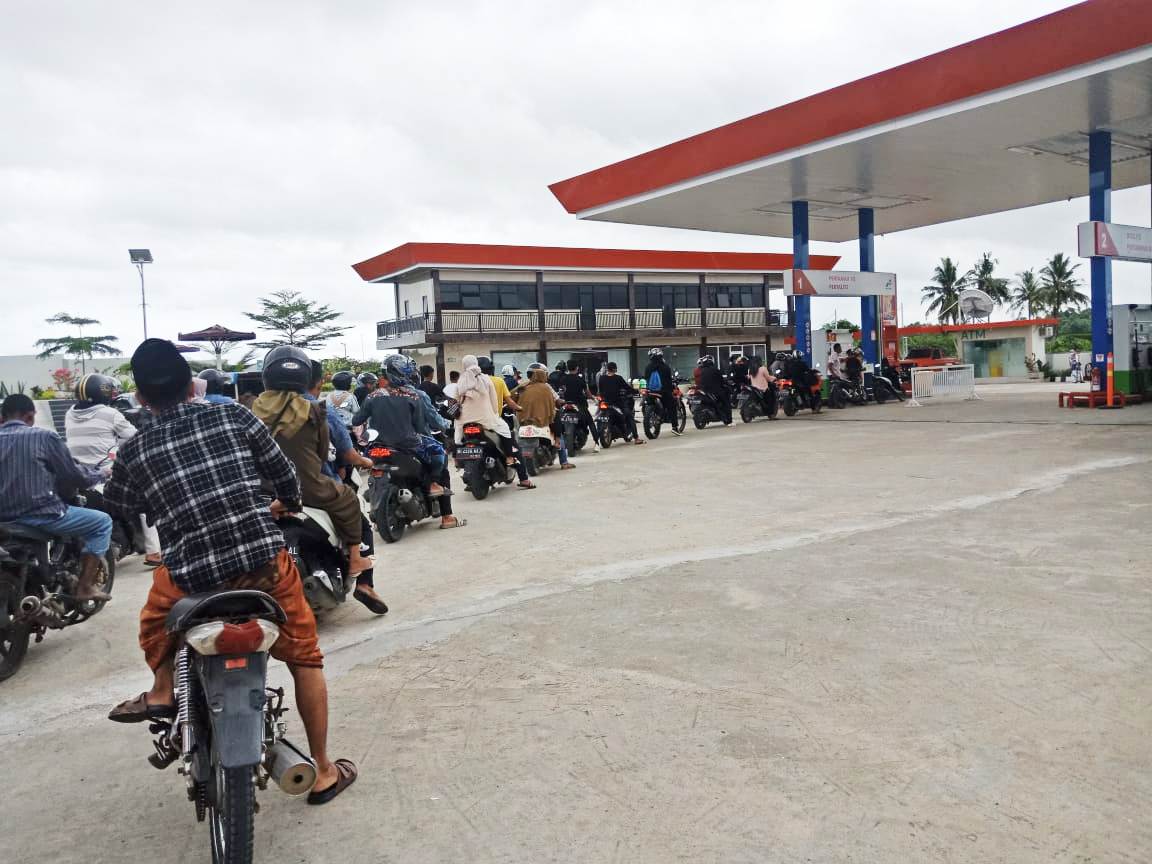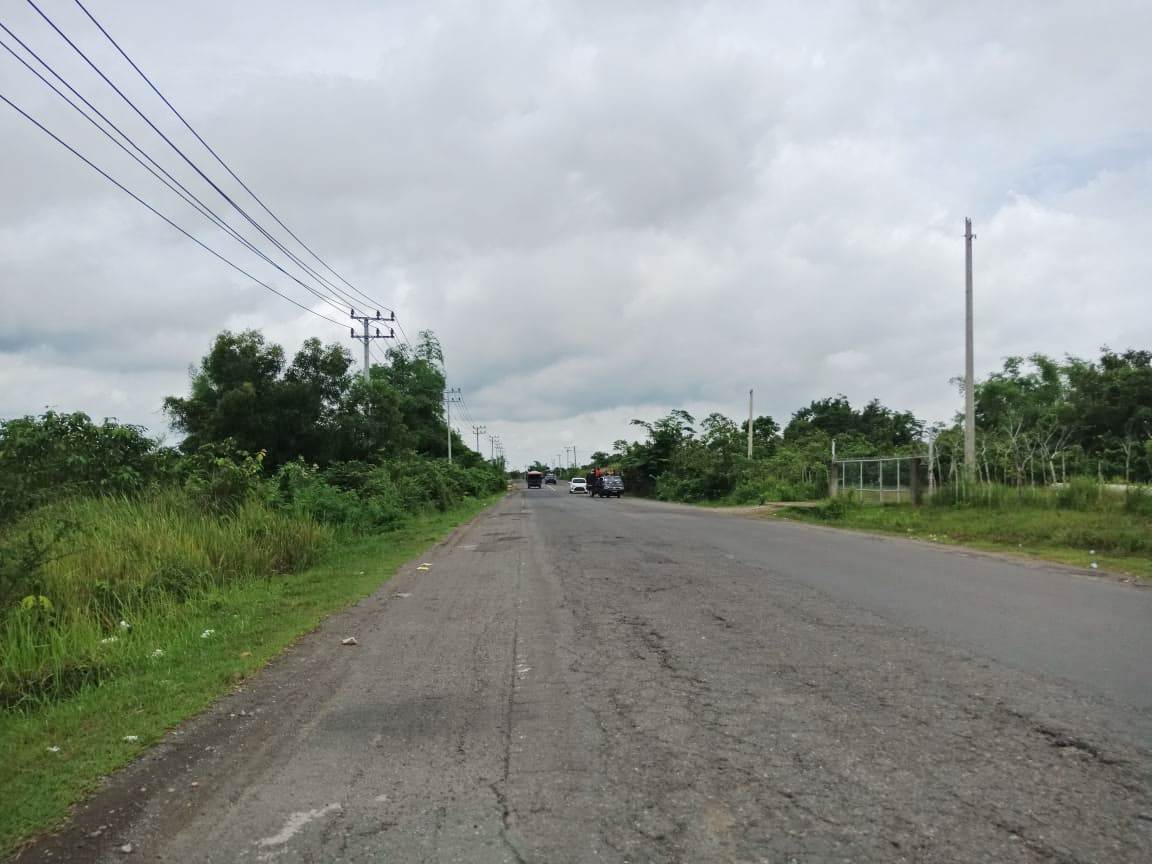 After I refueled and I continued my journey because my journey was still very far and at that time the weather was quite hot and I stopped again at a chicken noodle stall.
And I also ordered cold coffee there, so there I also sat while waiting for other friends to come, because we went with friends from various places.
Let's see below some of the pictures I took while I was at a chicken noodle shop.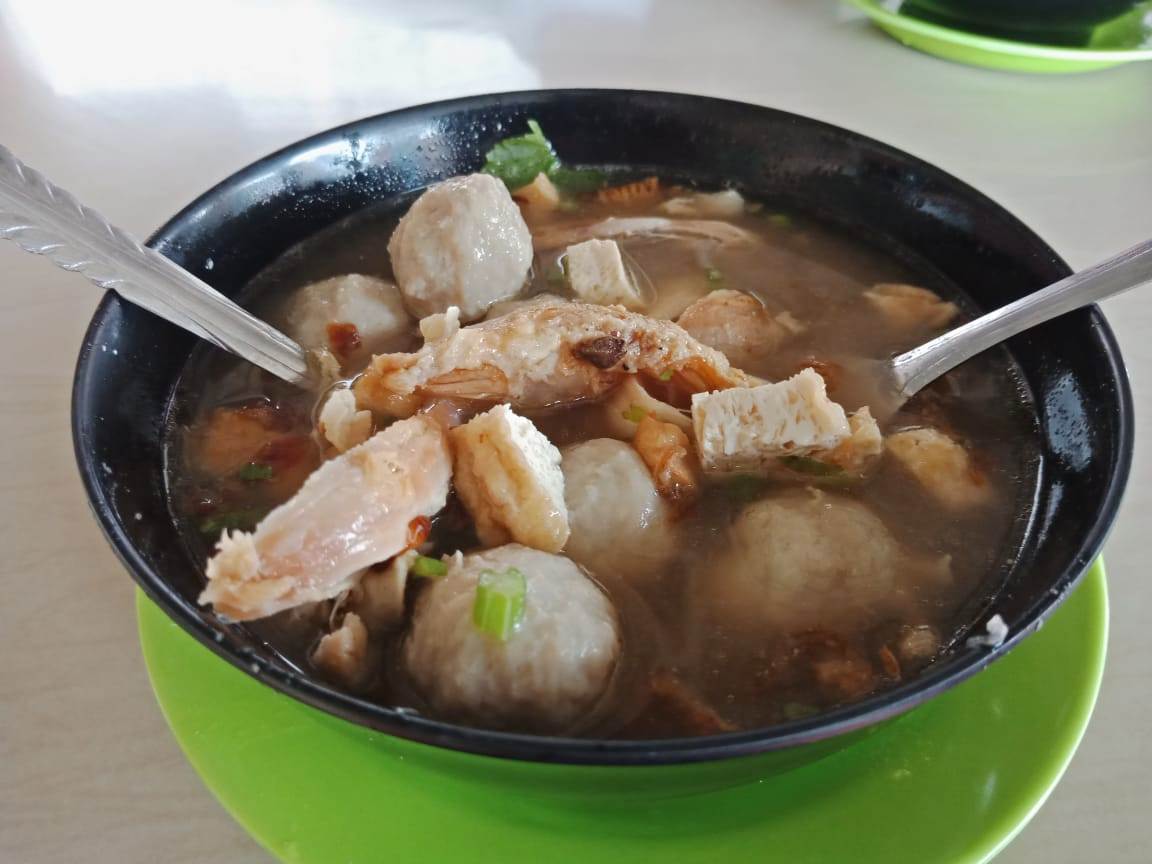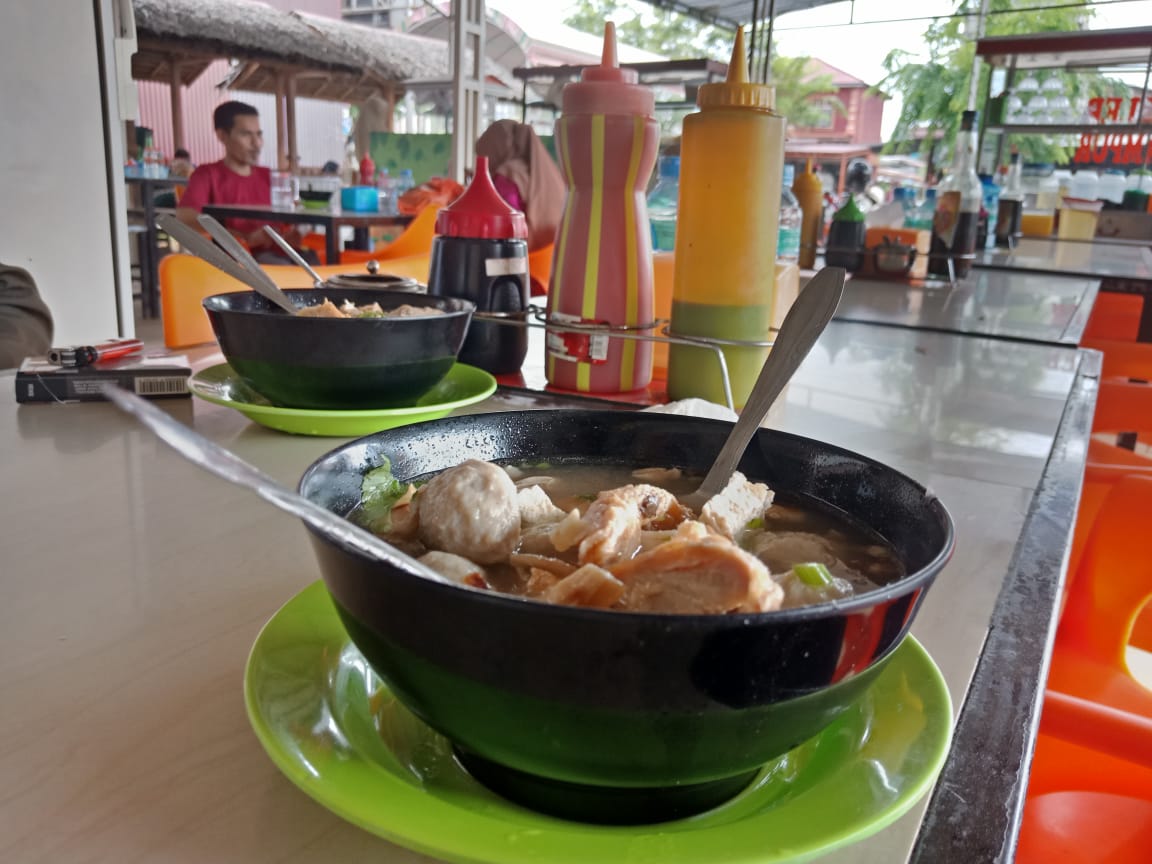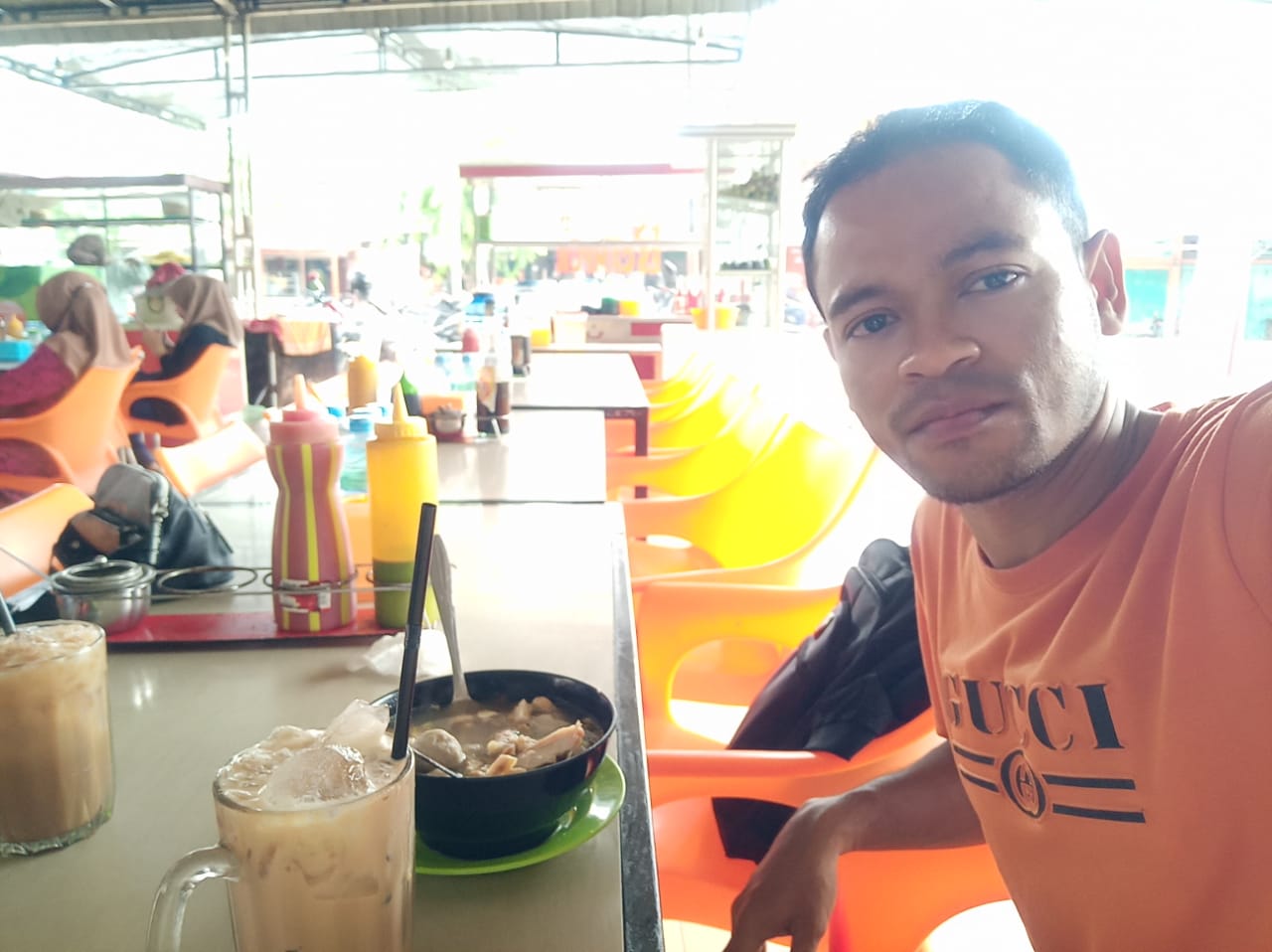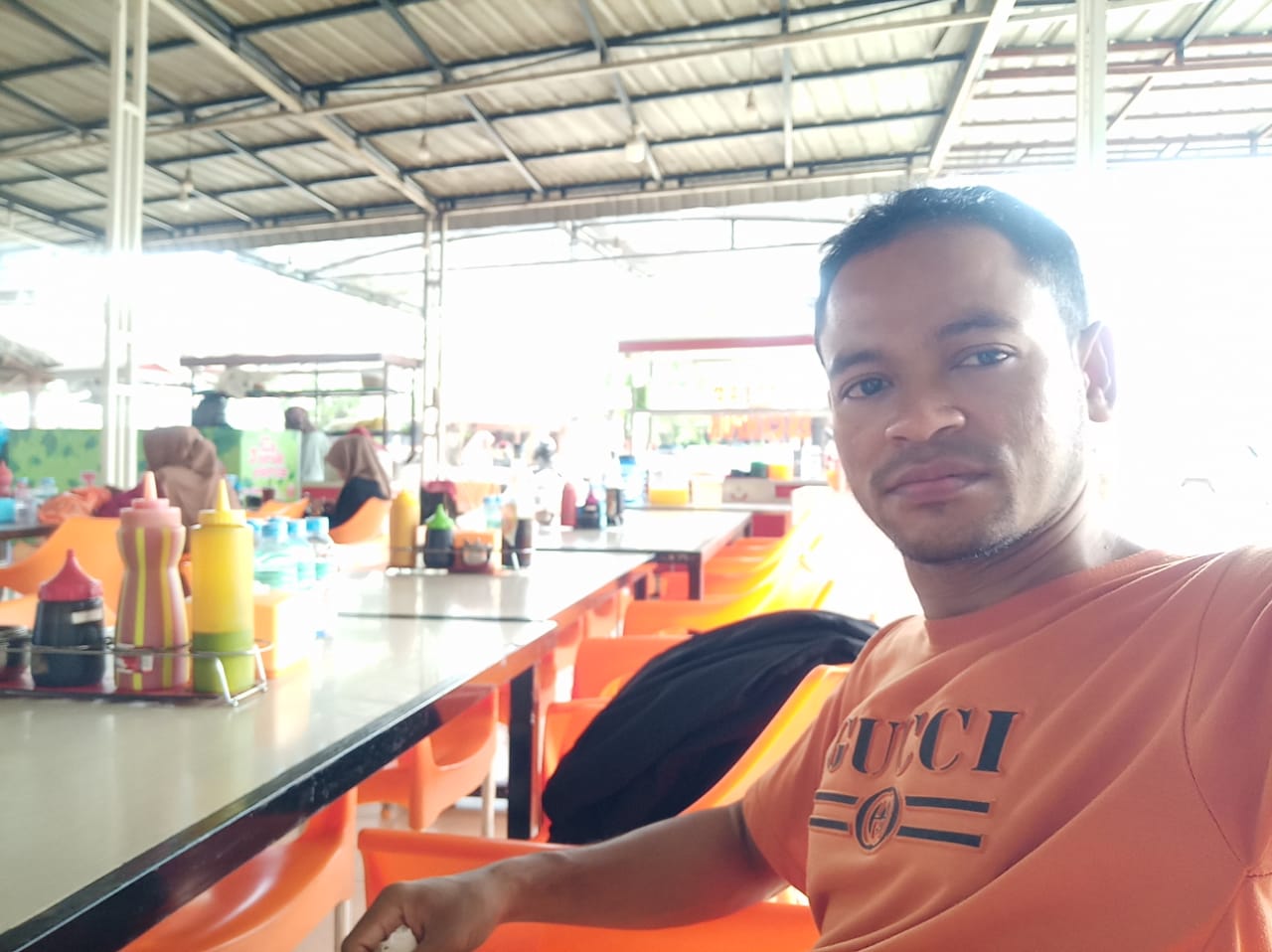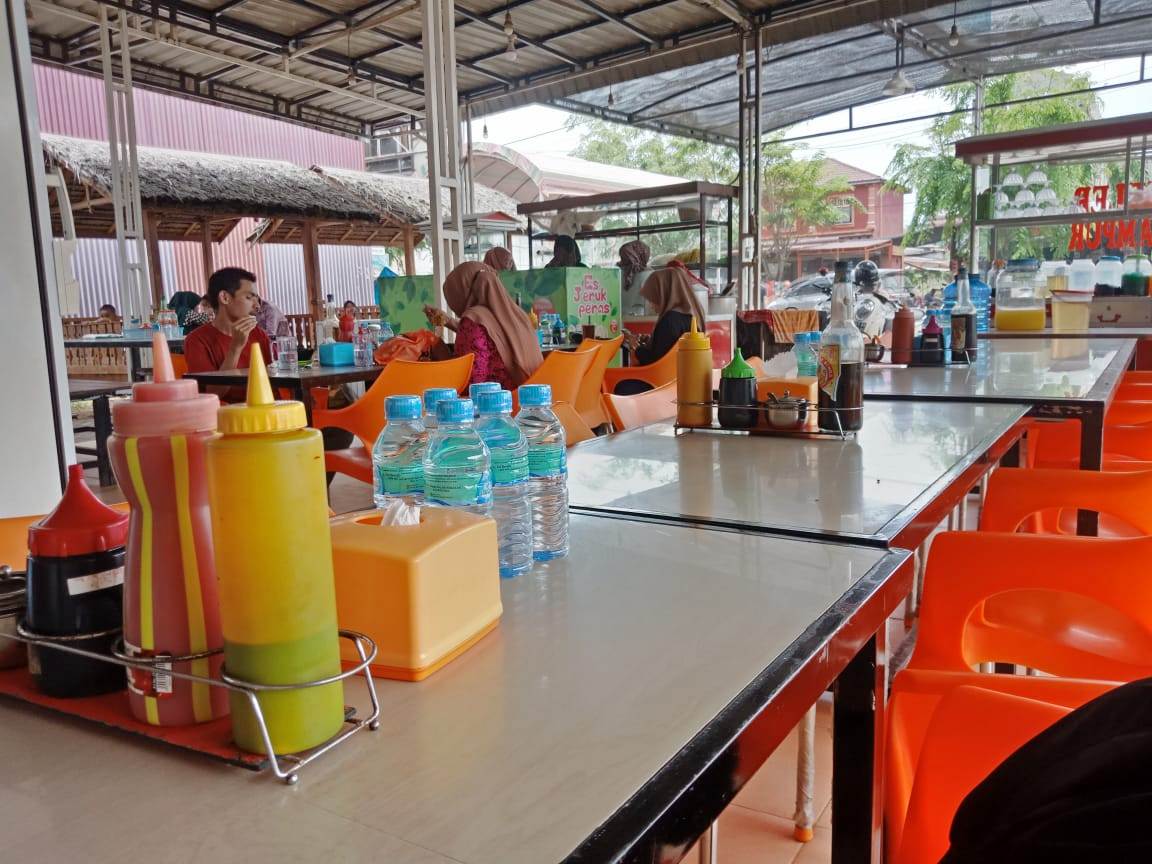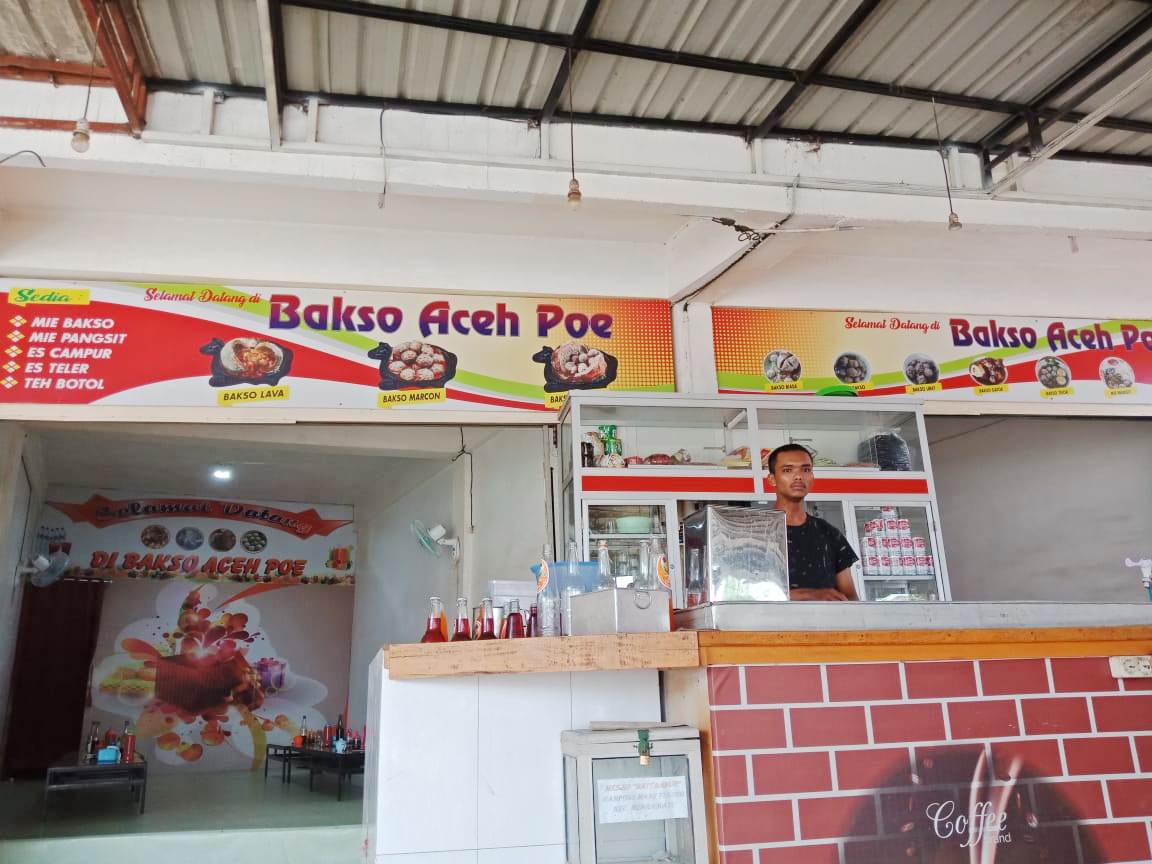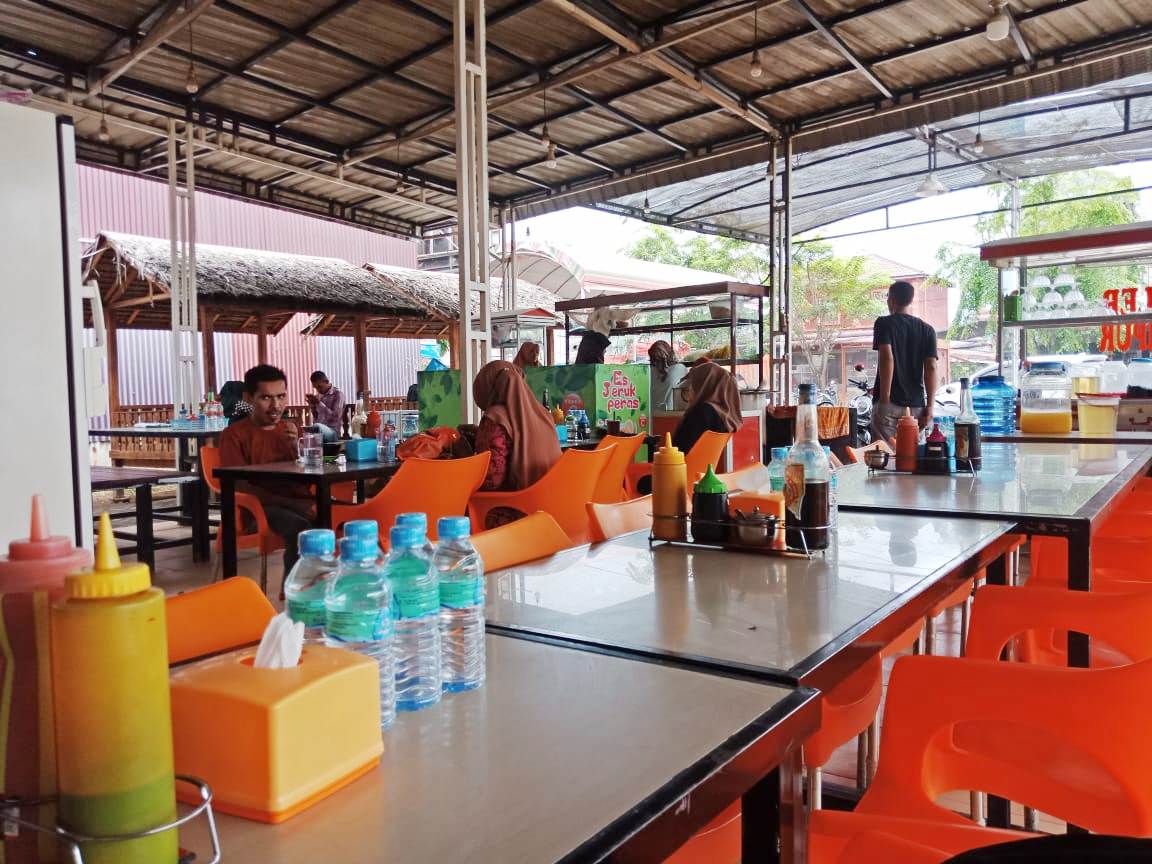 After the friends came together, we continued our journey to get to our destination, because it was time for the Asr prayer, we stopped at a mosque on the side of the road to perform our obligatory worship.
And here I show some pictures.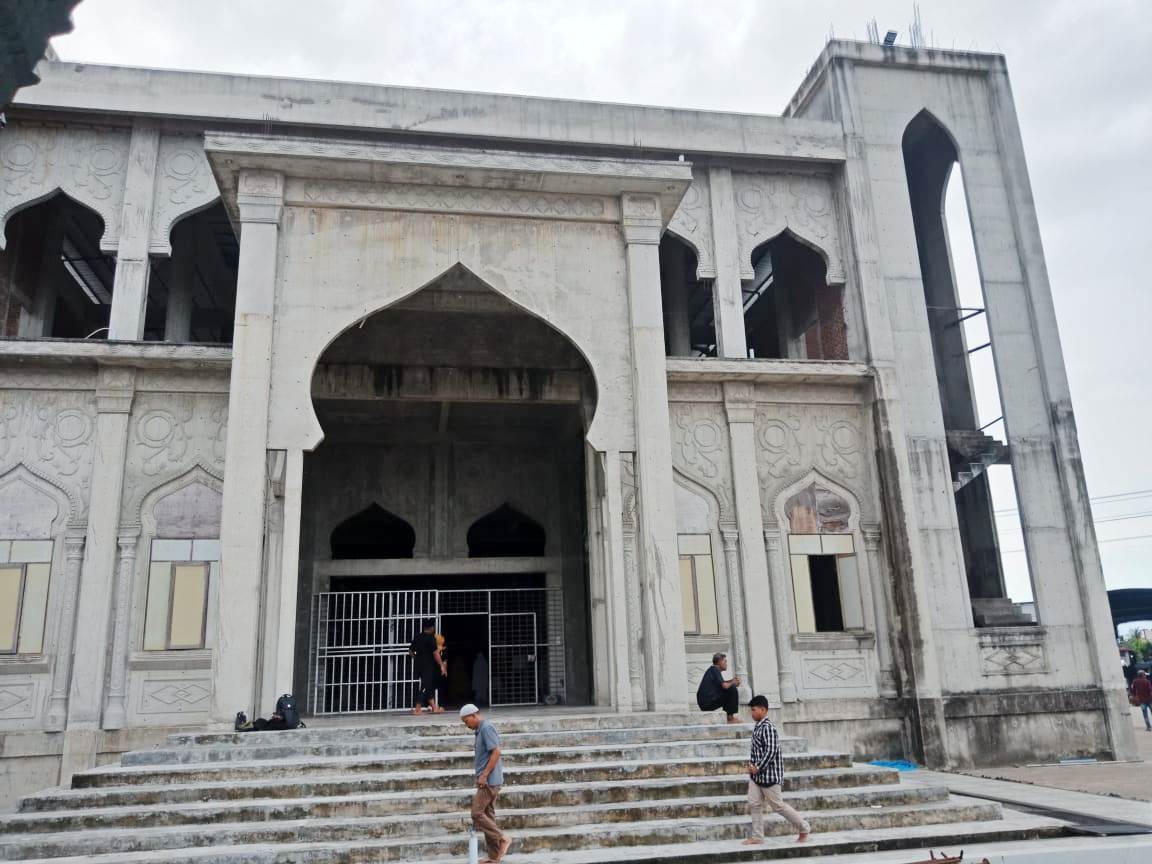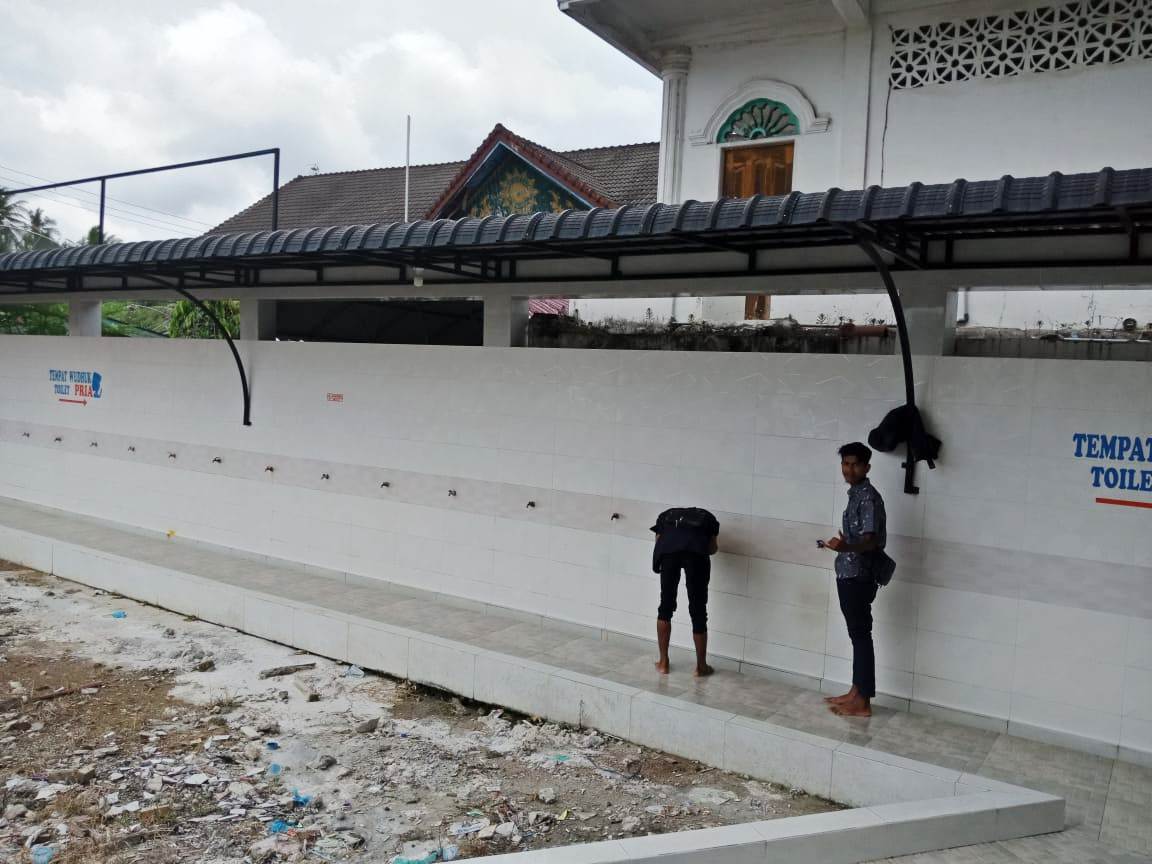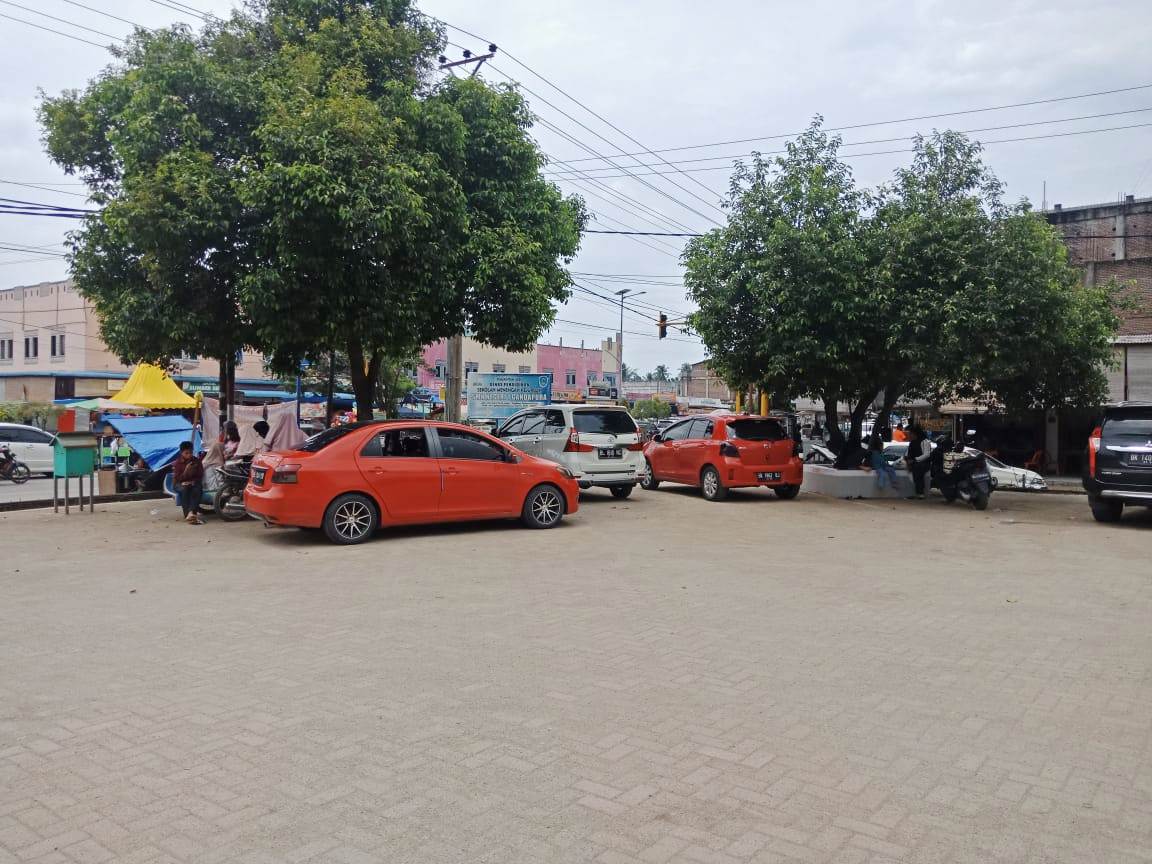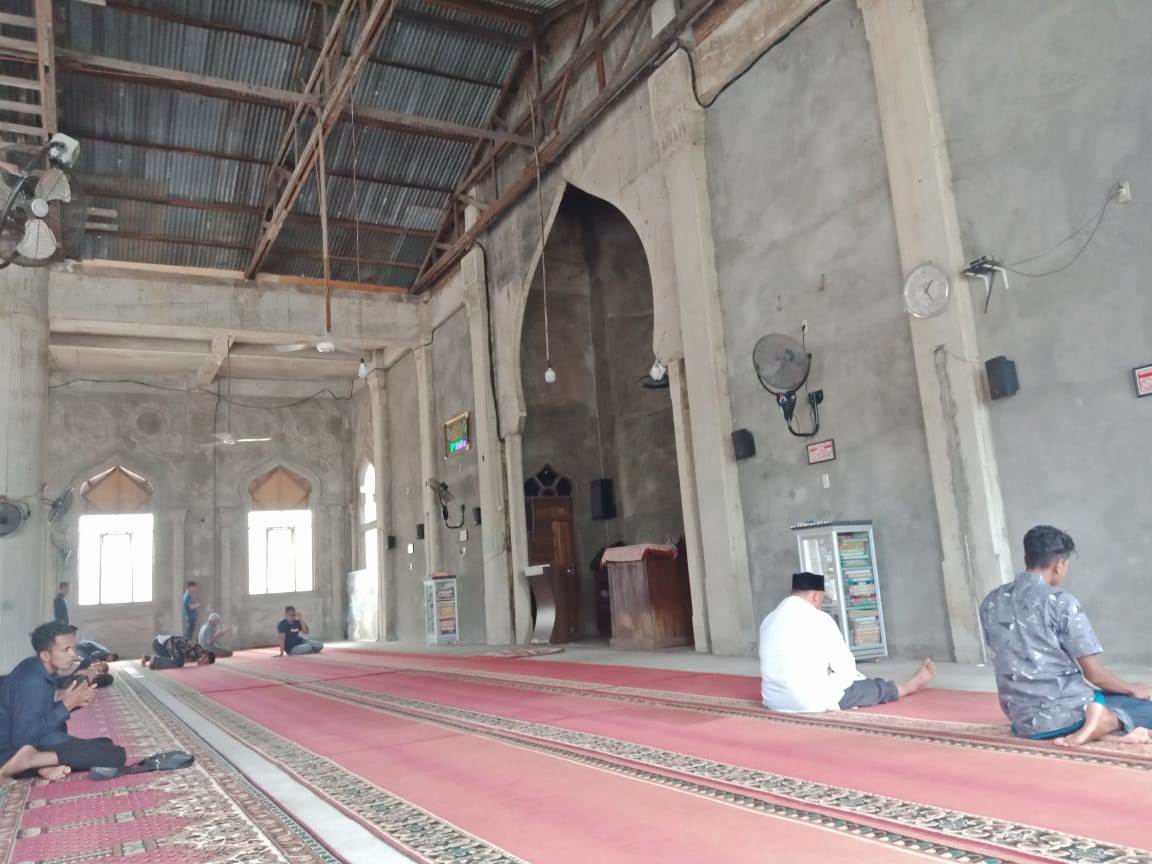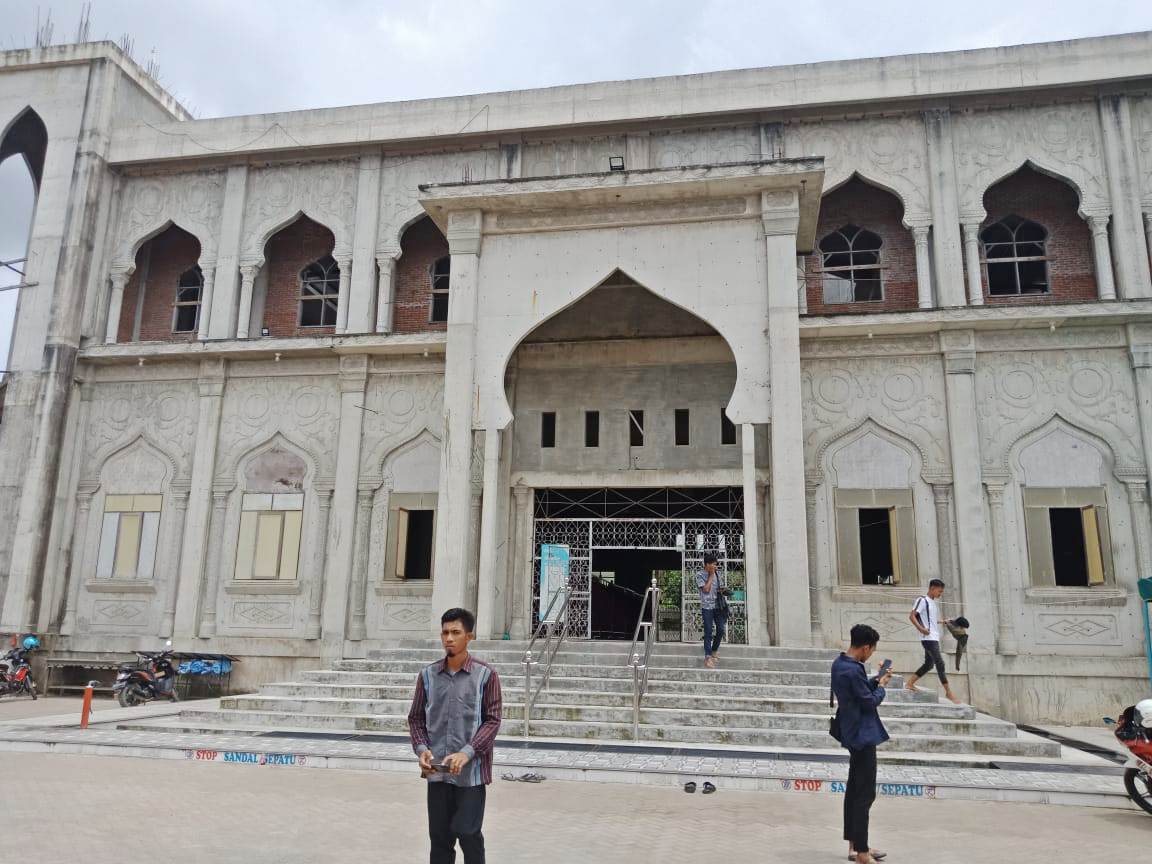 After we finished doing the Asr prayer there, then we went back again to continue our journey which wanted to visit the beach and here I also show some pictures after I arrived at my destination.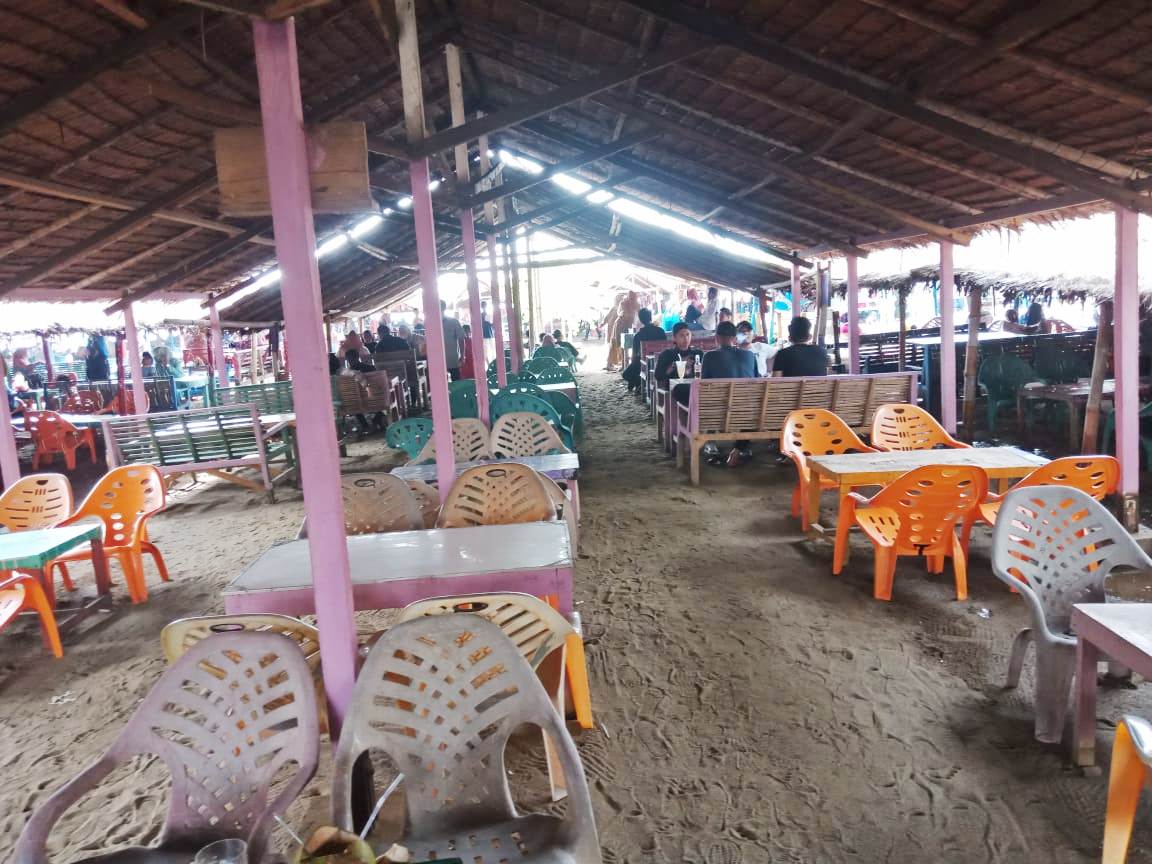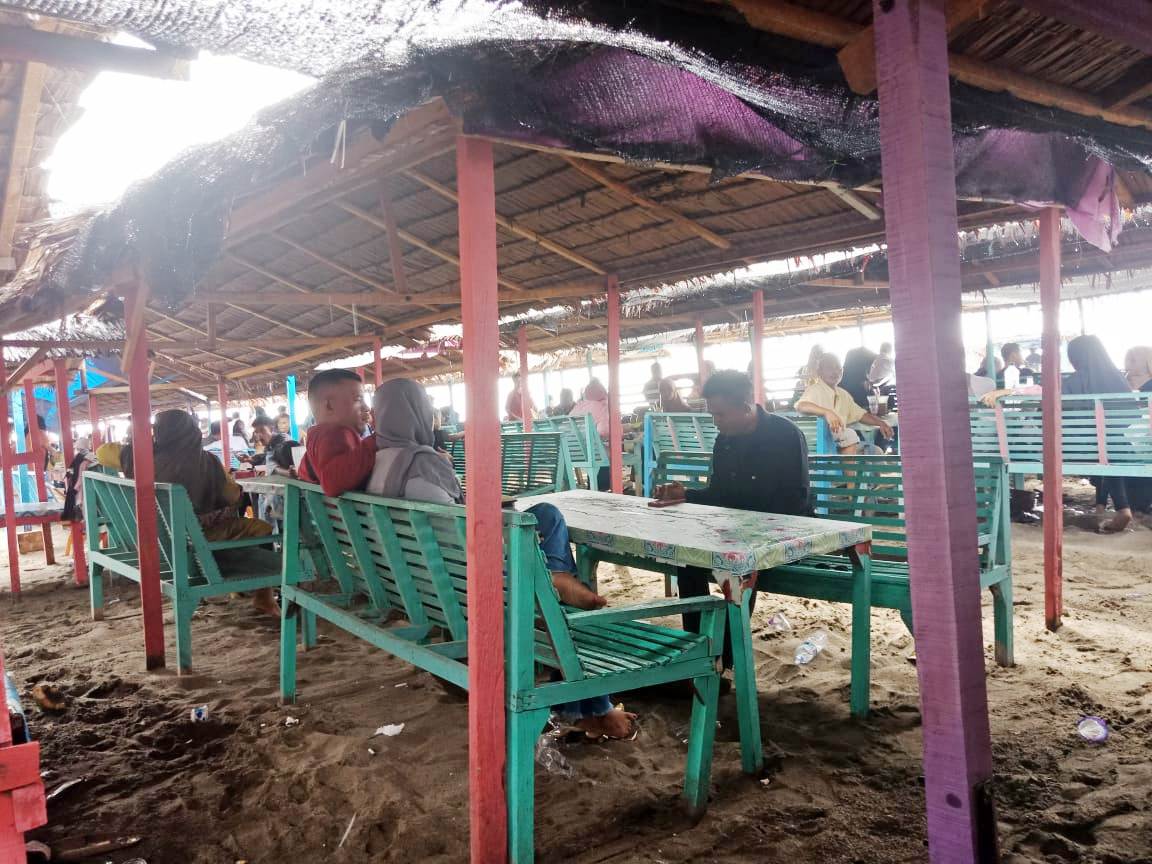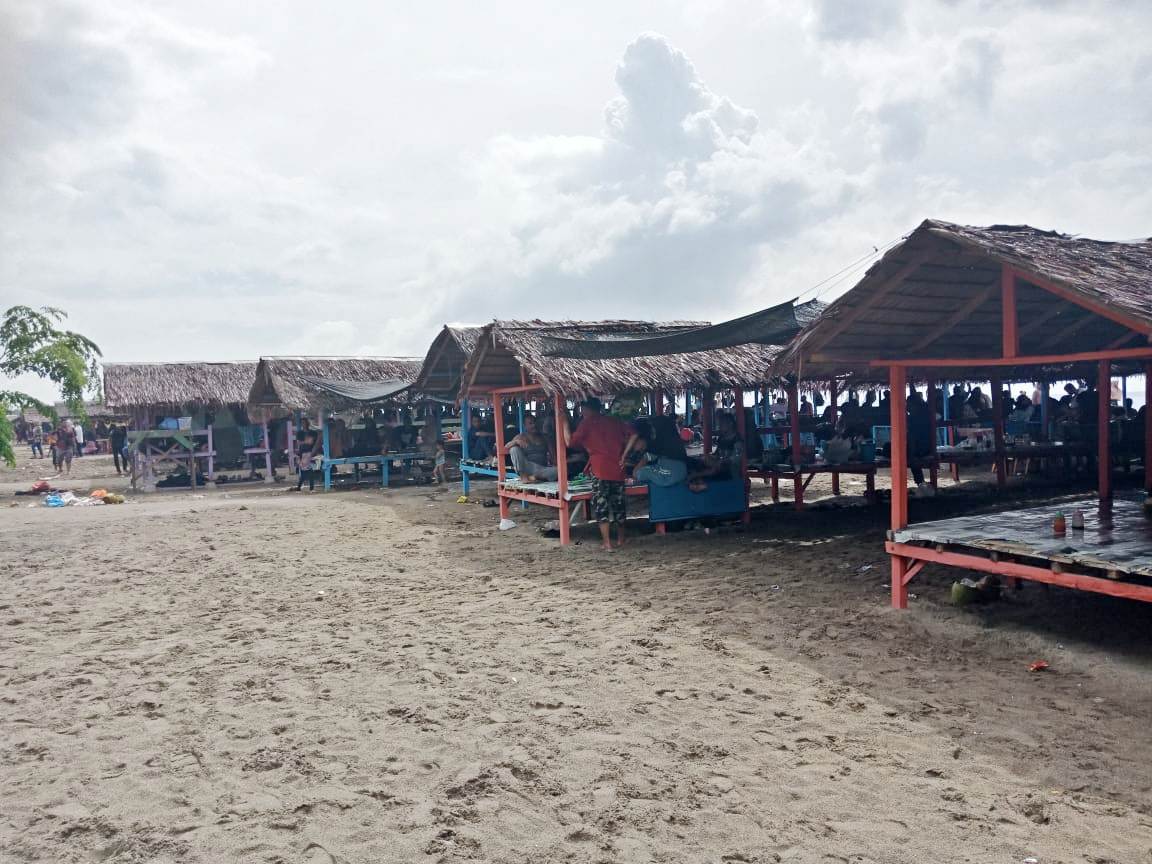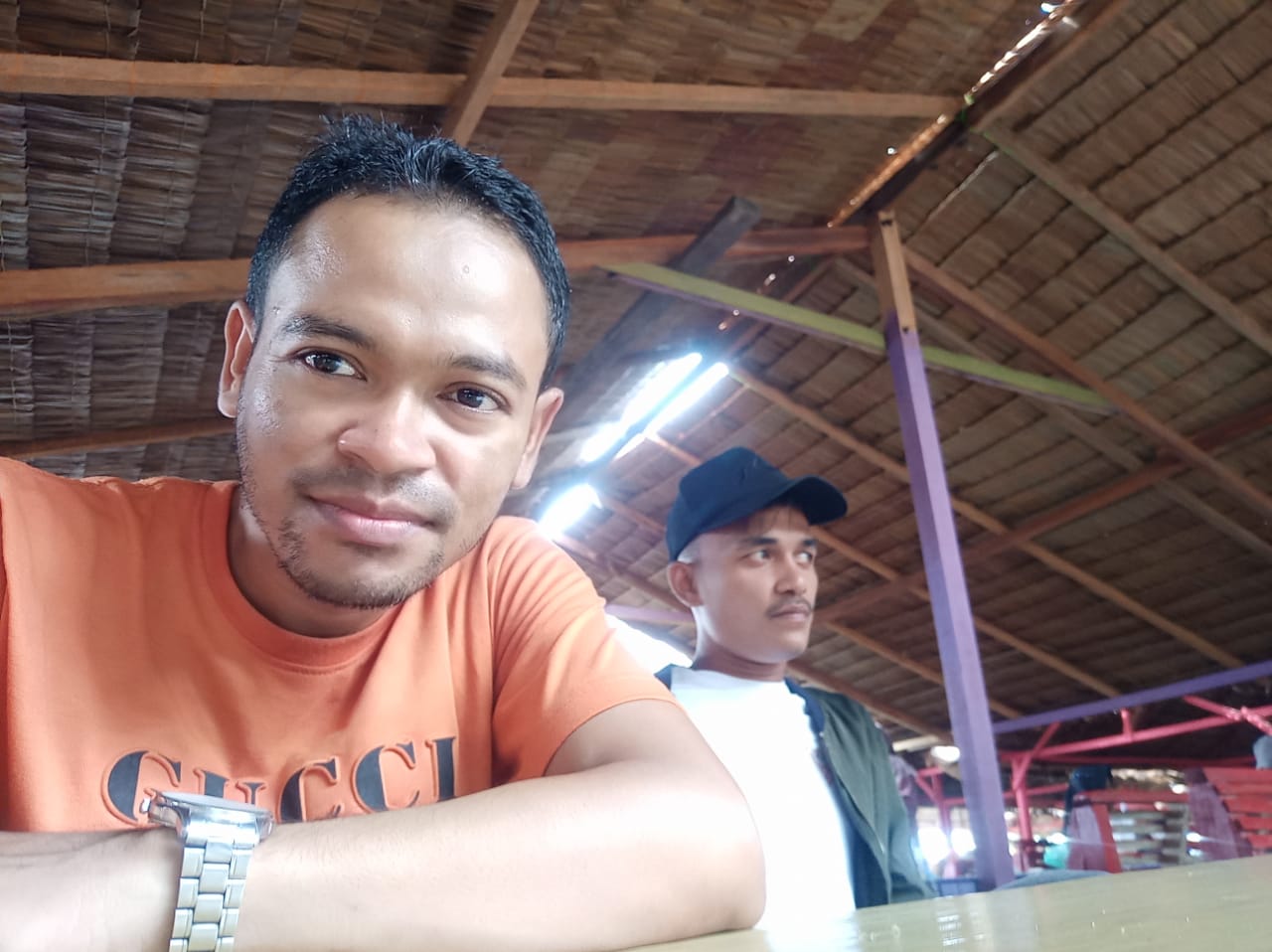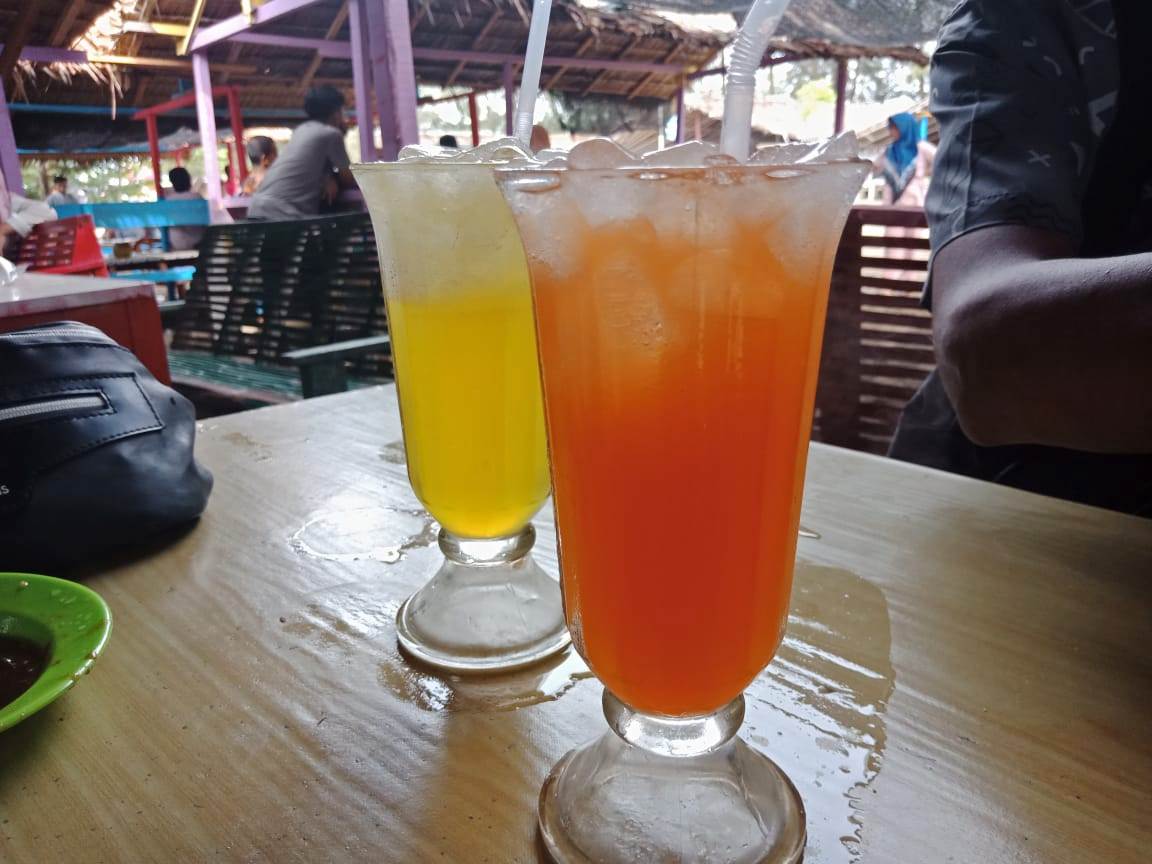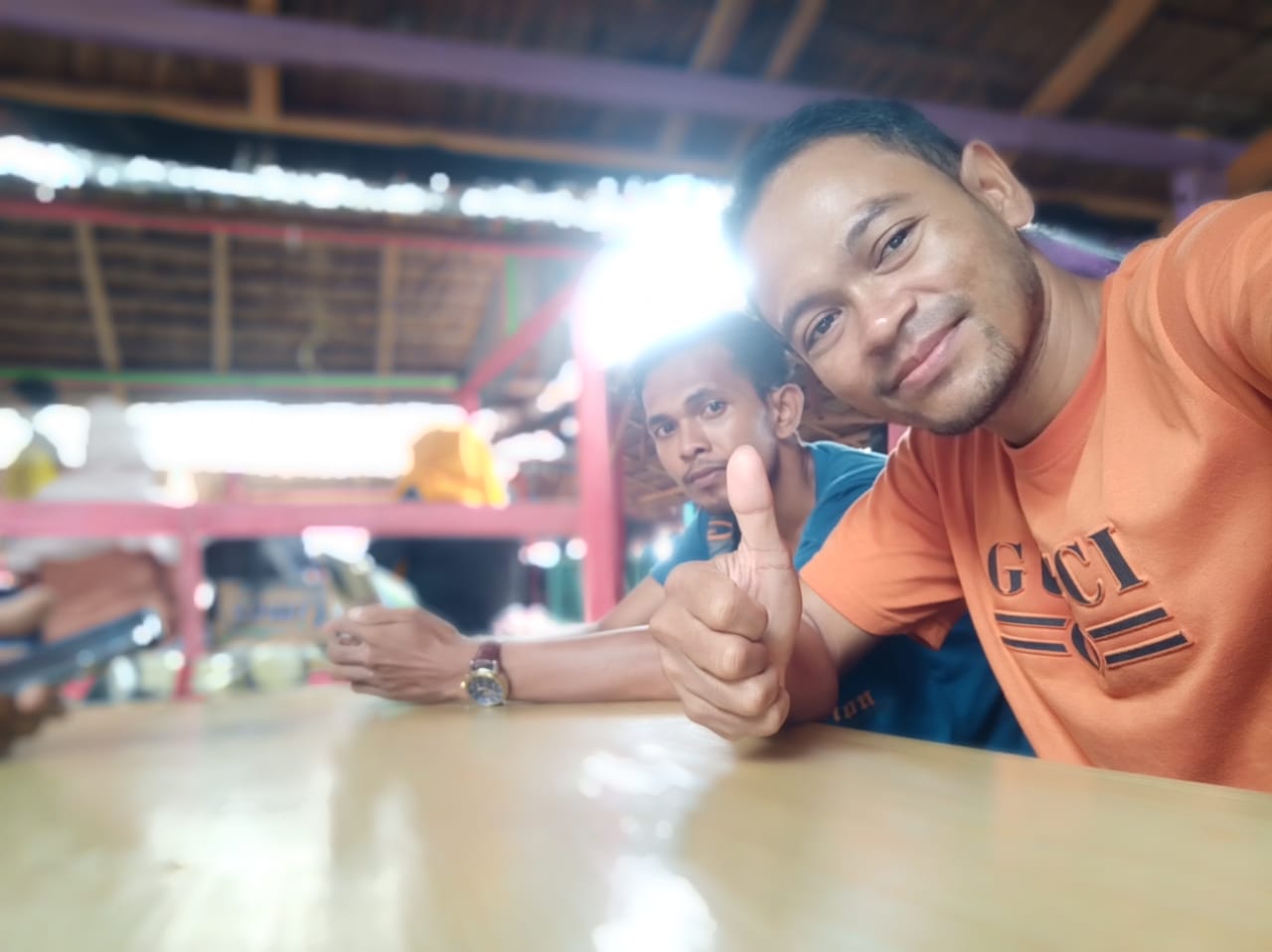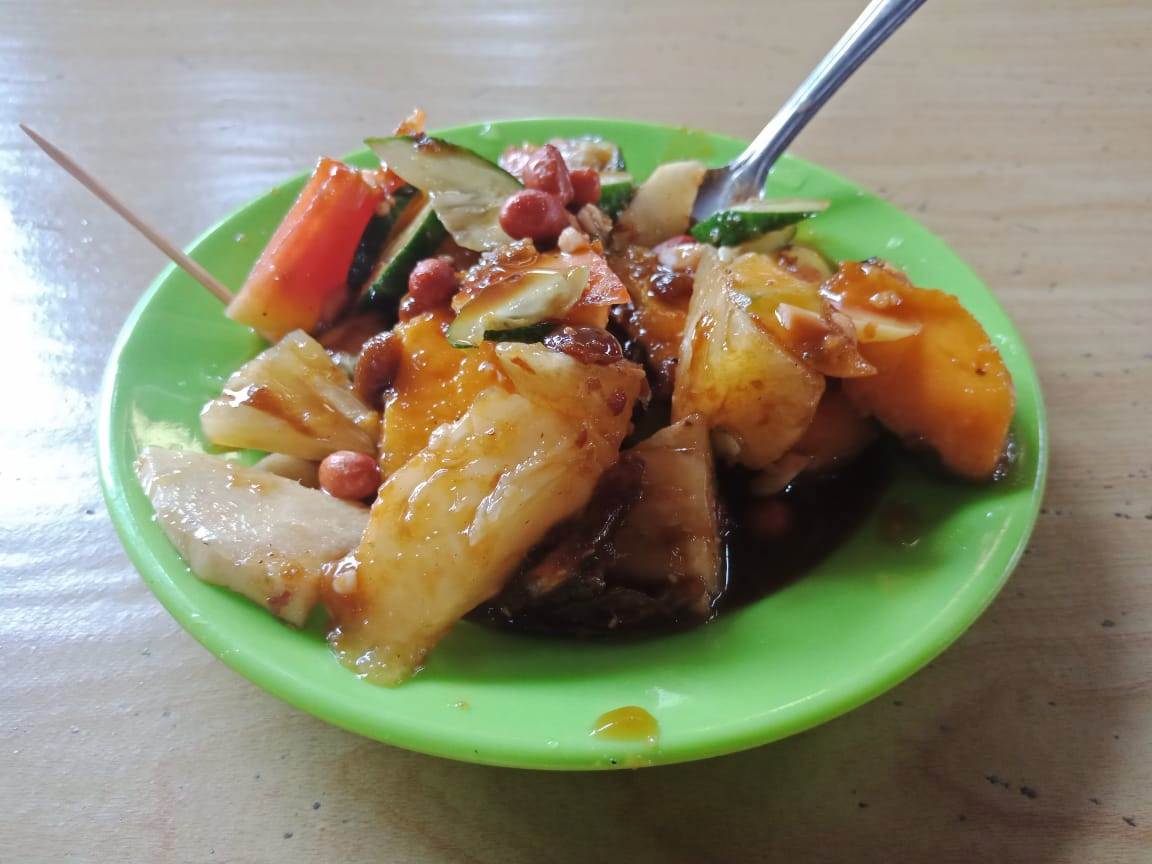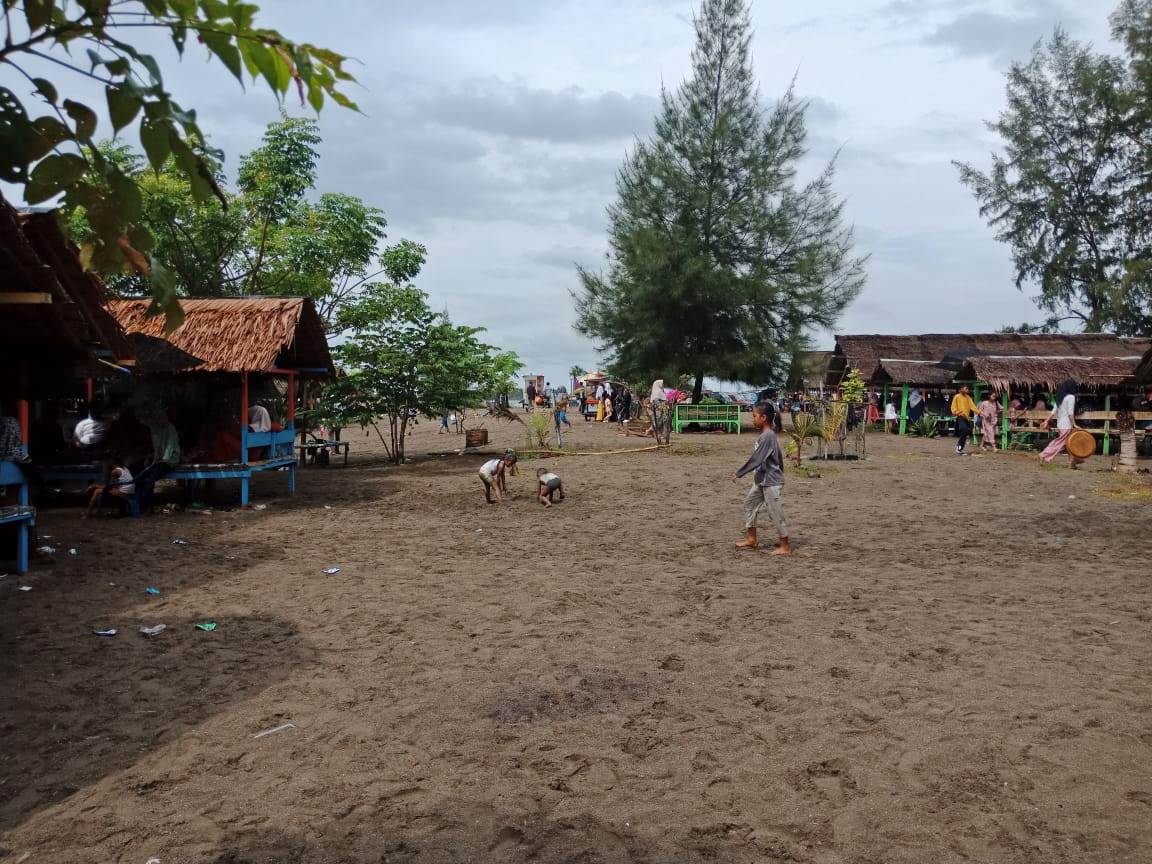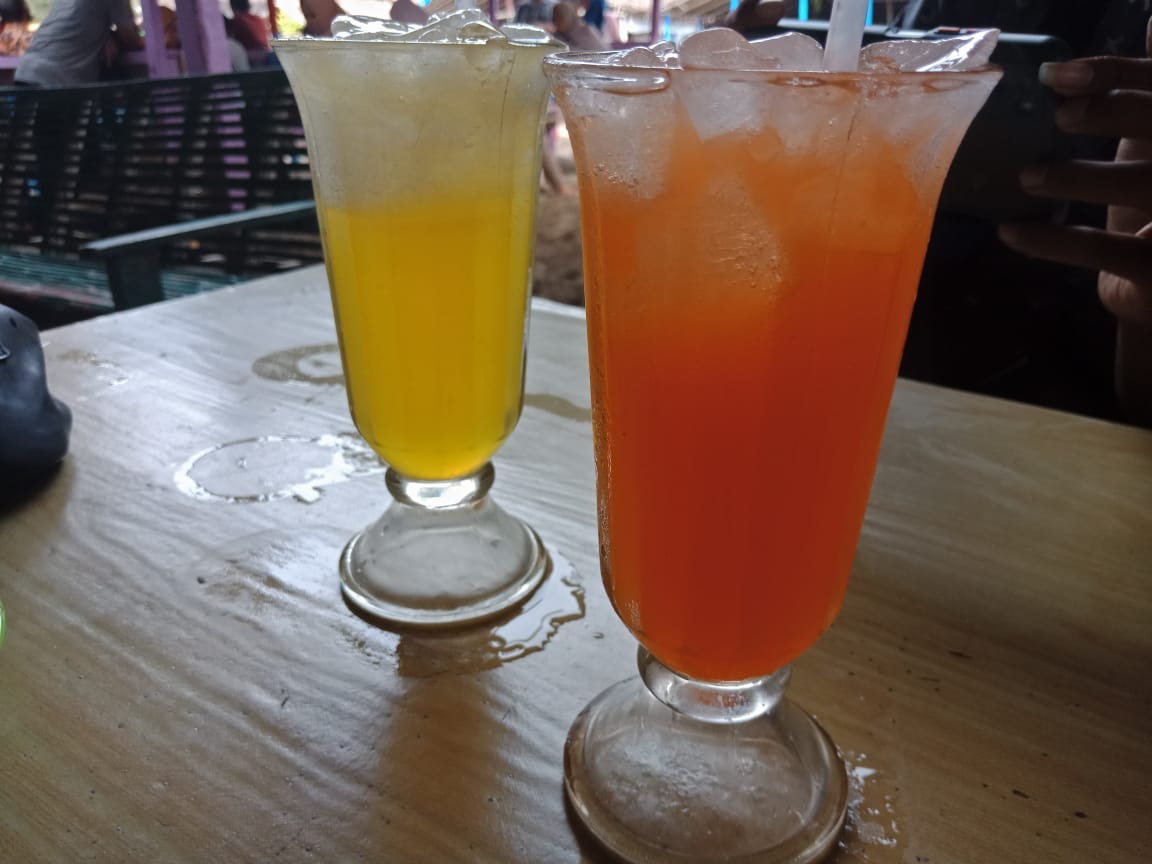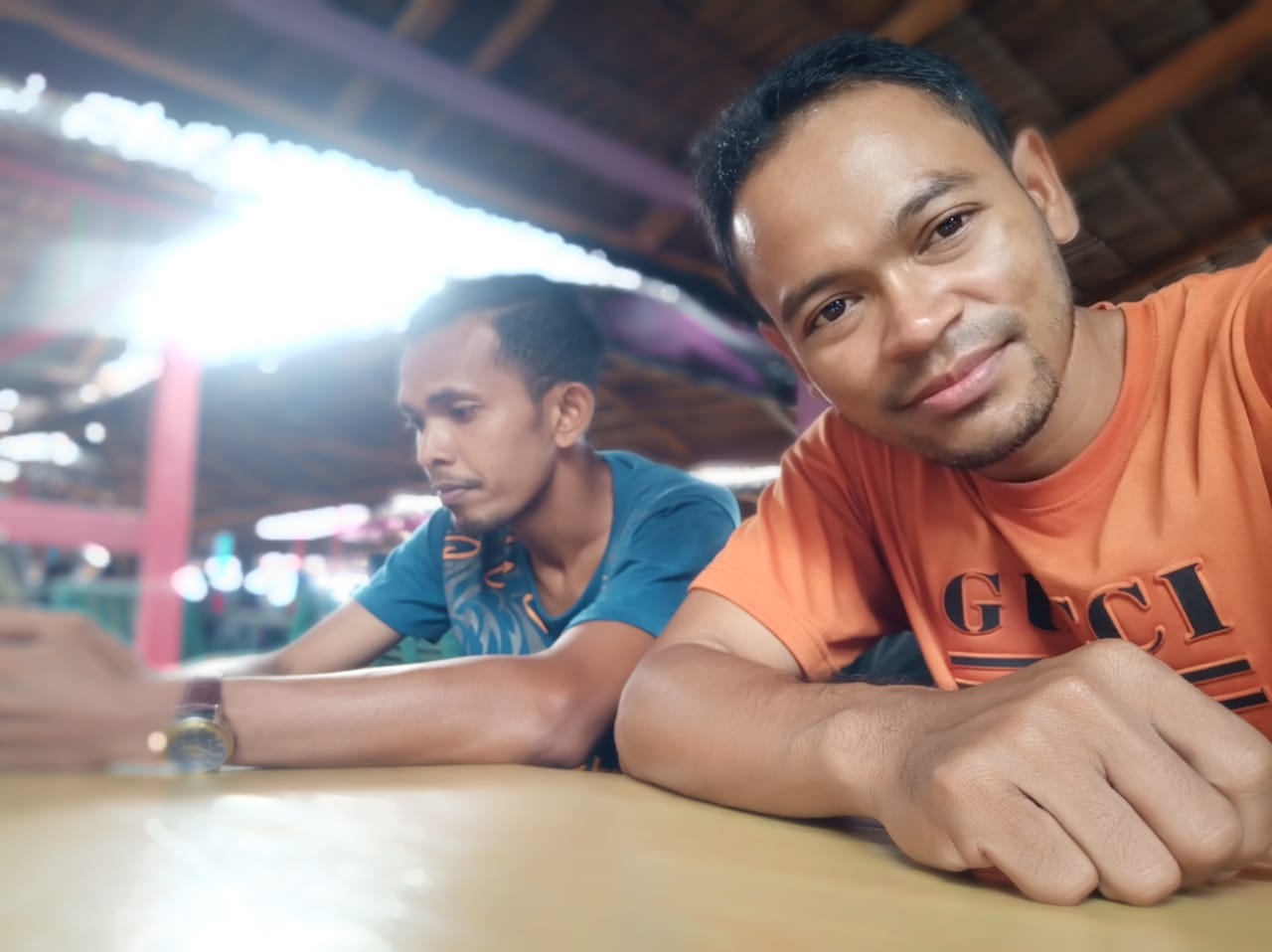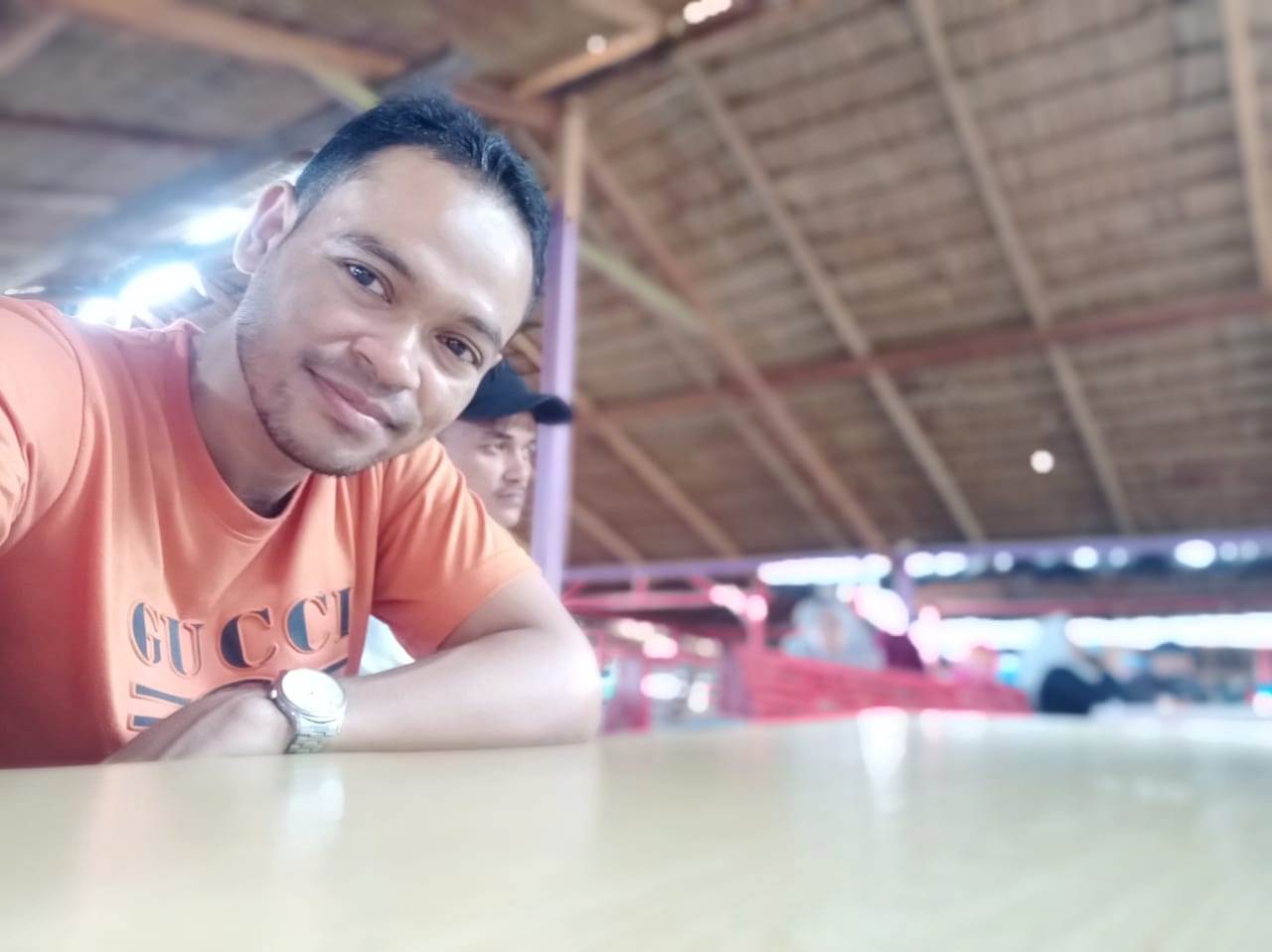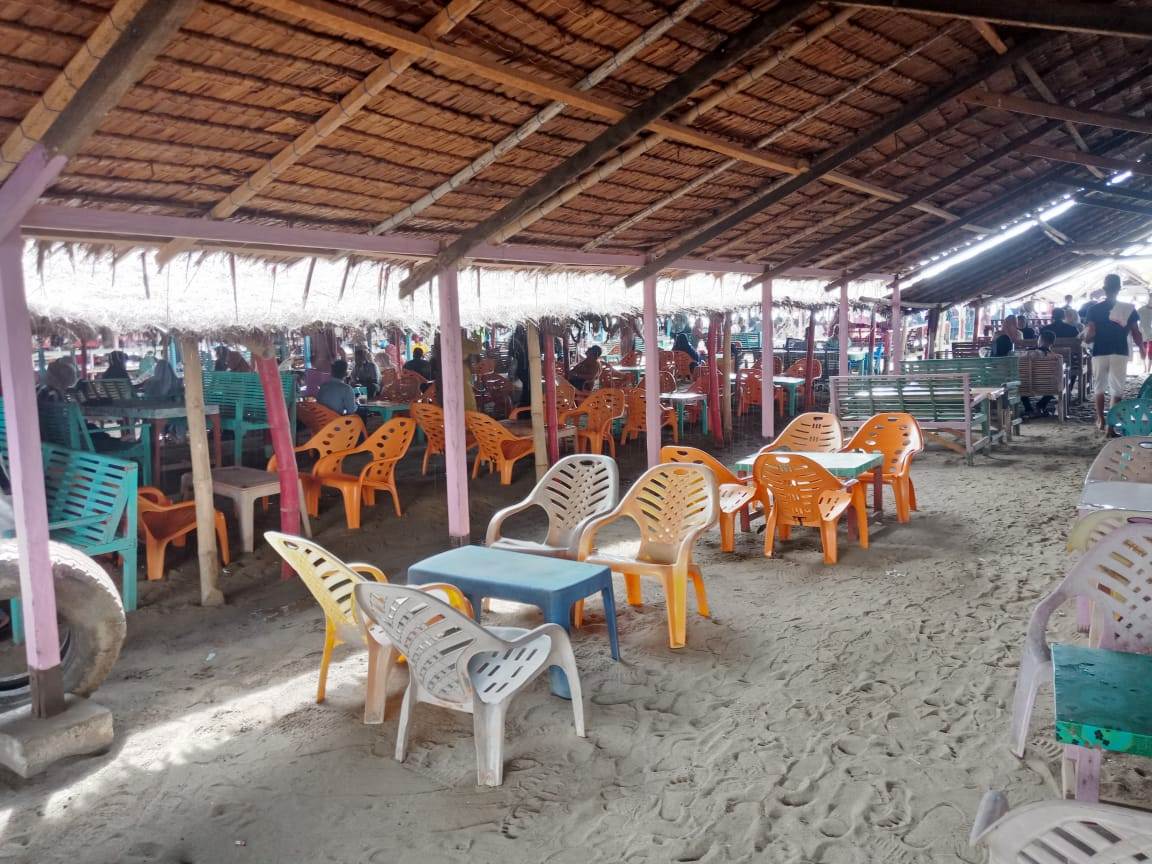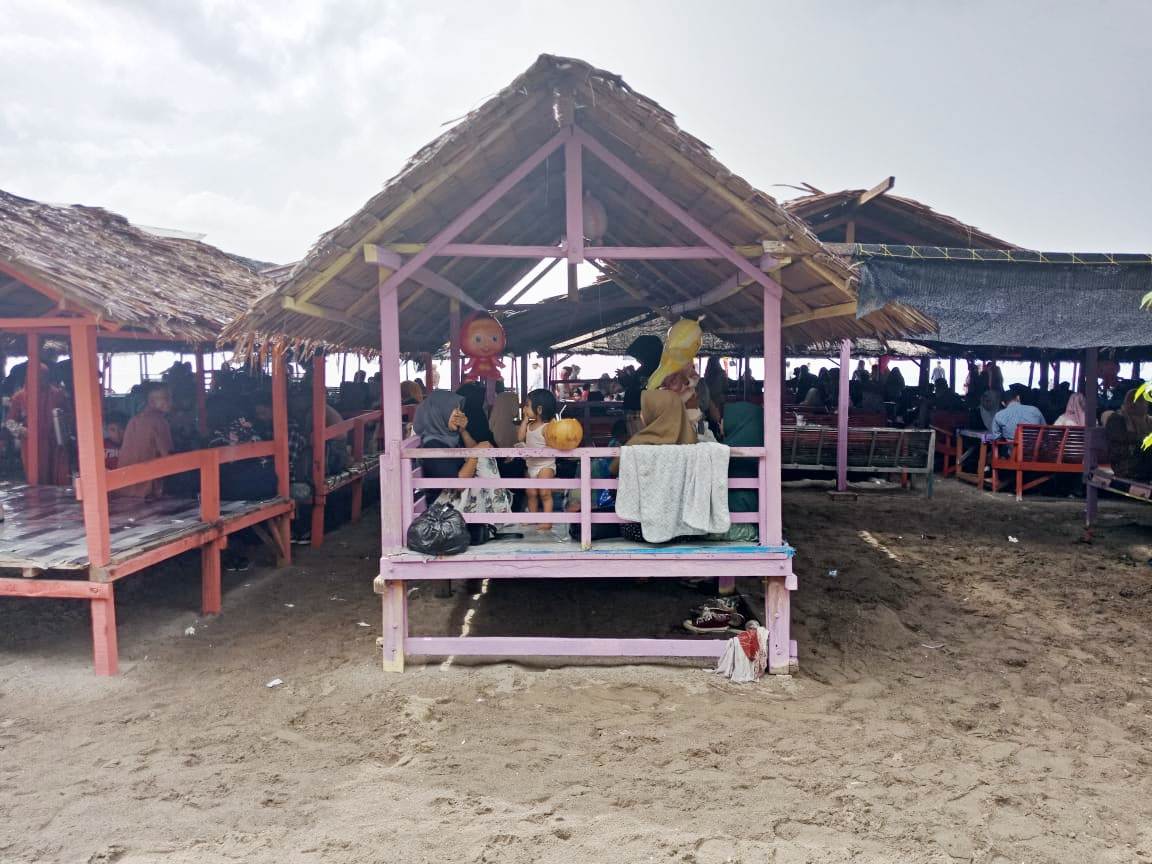 We can all see here how exciting people are on the beach, they really enjoy the beauty on the beach with their families and it so happens that on that day it can be said that a lot of people visit the weekend with their families.
We can see here are some pictures of me while I was in the parking lot.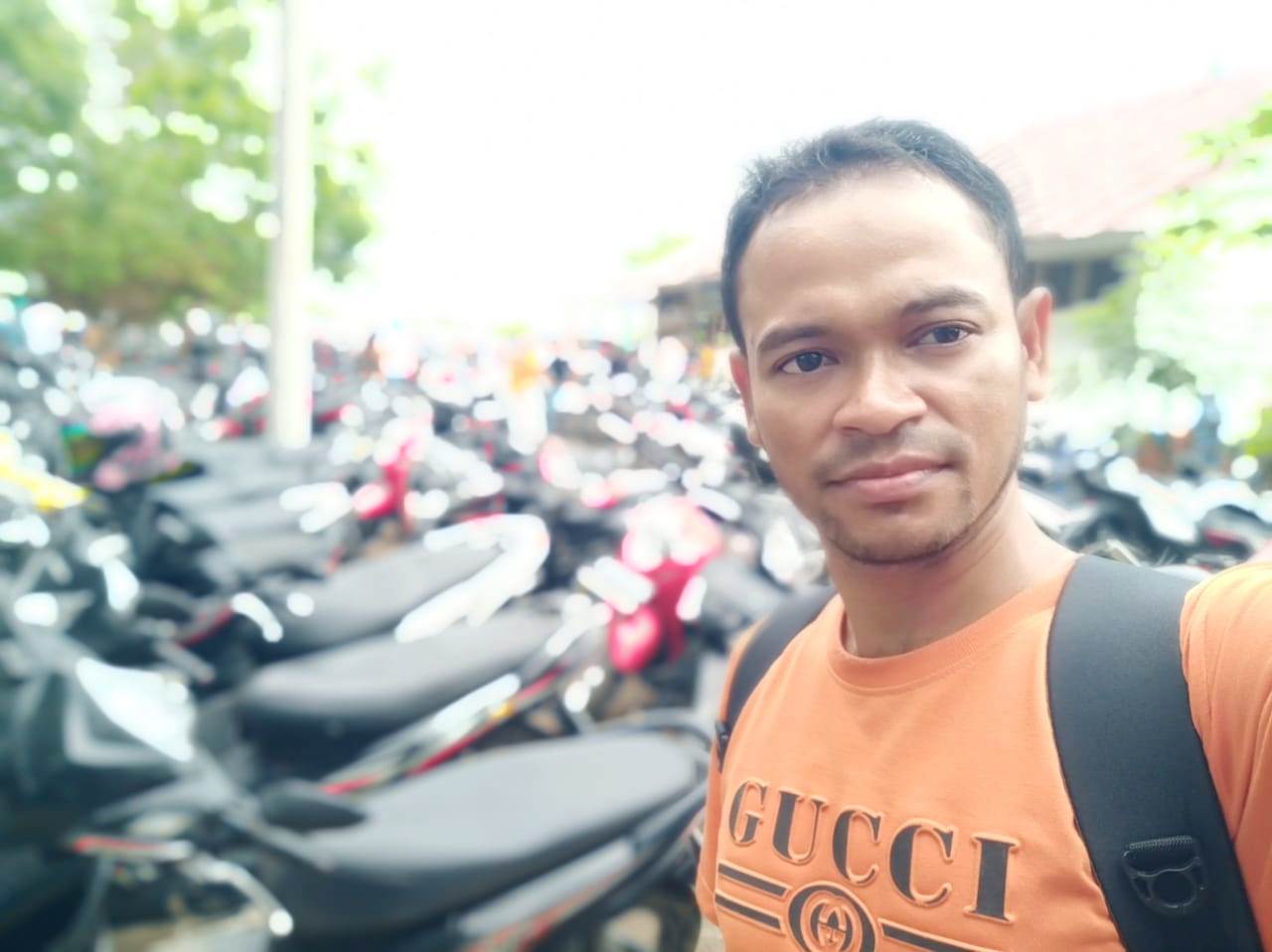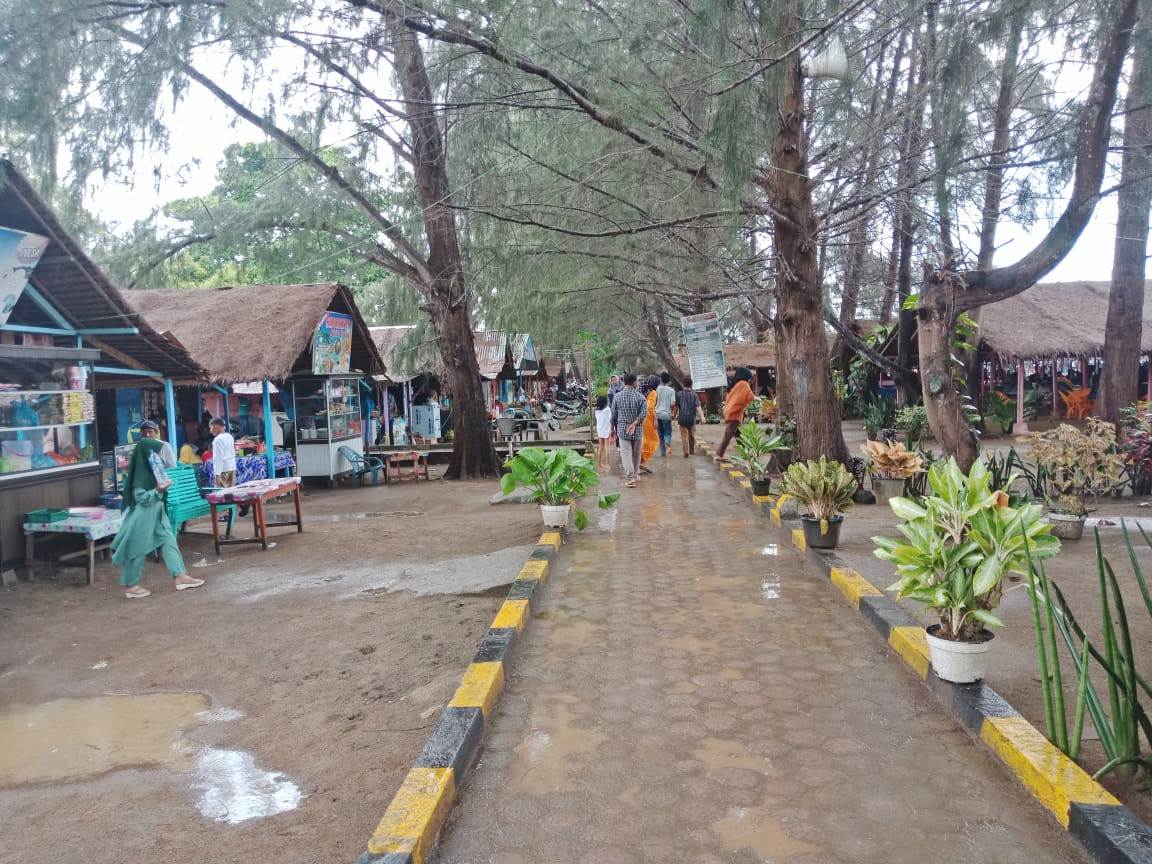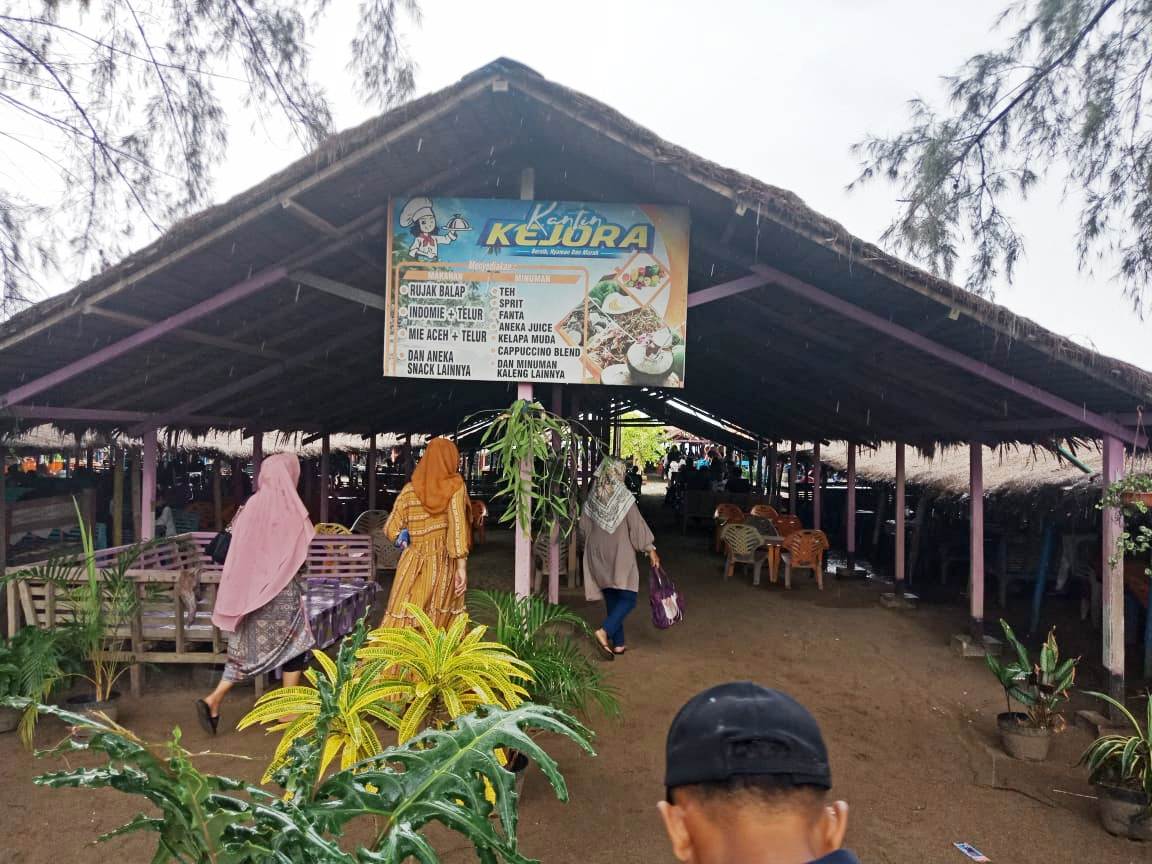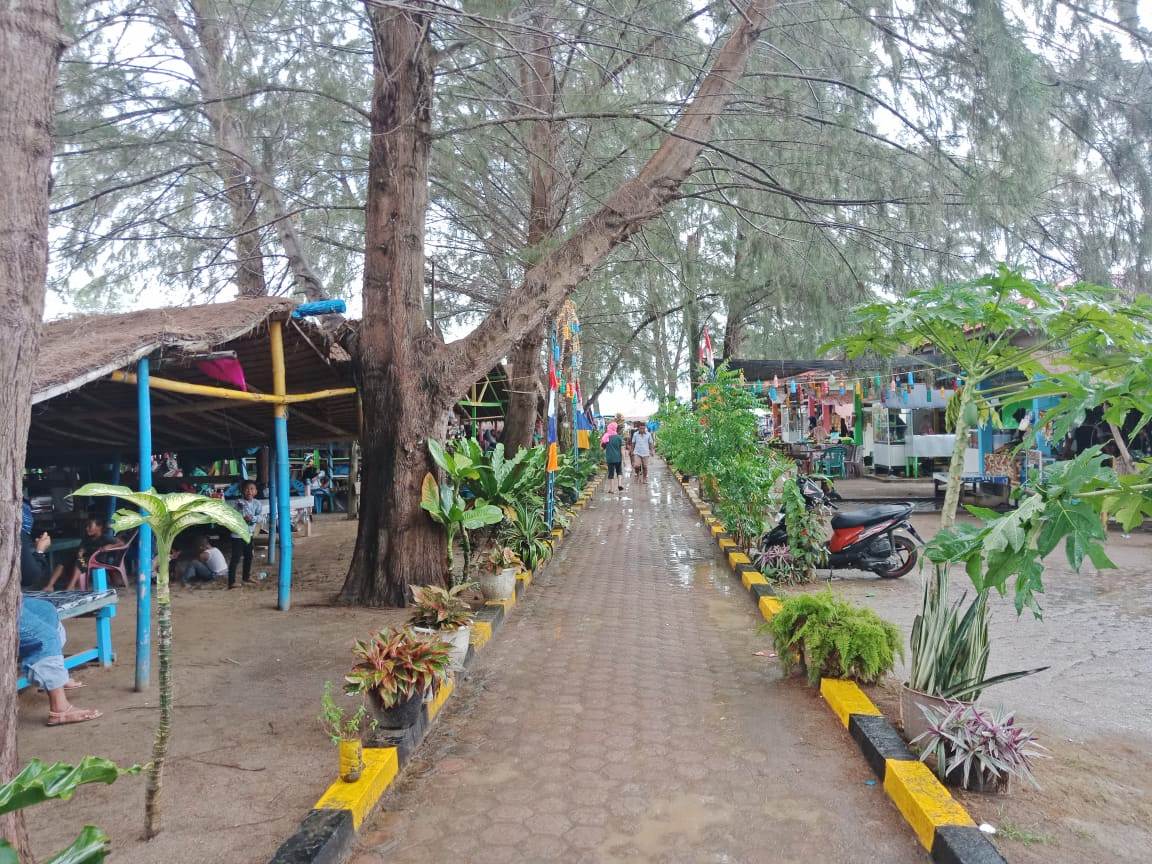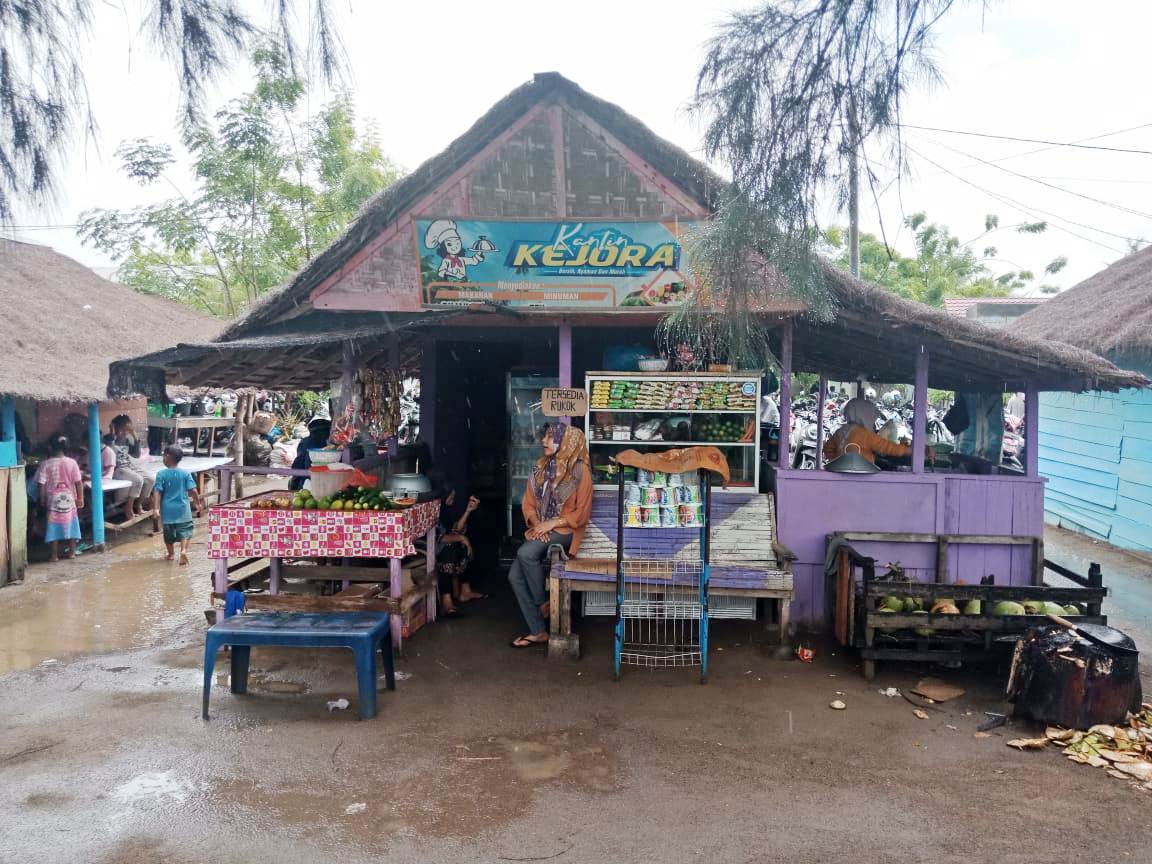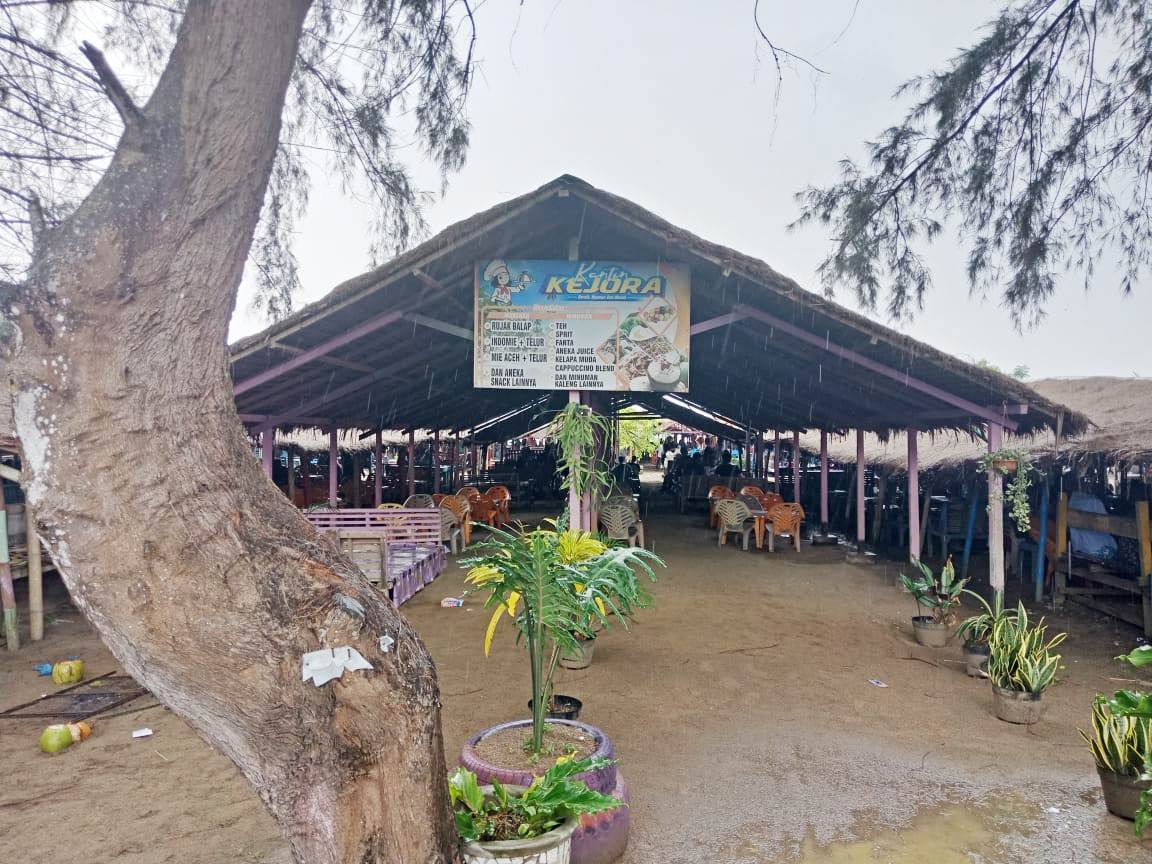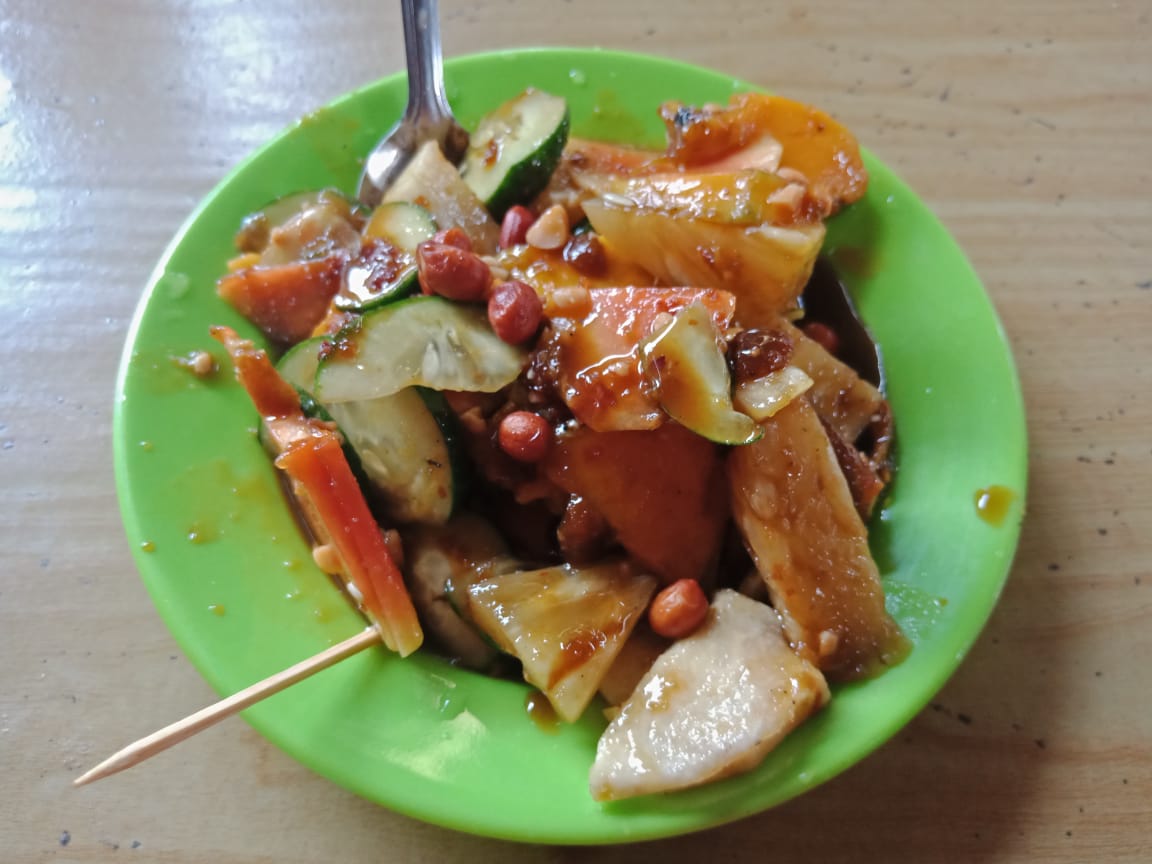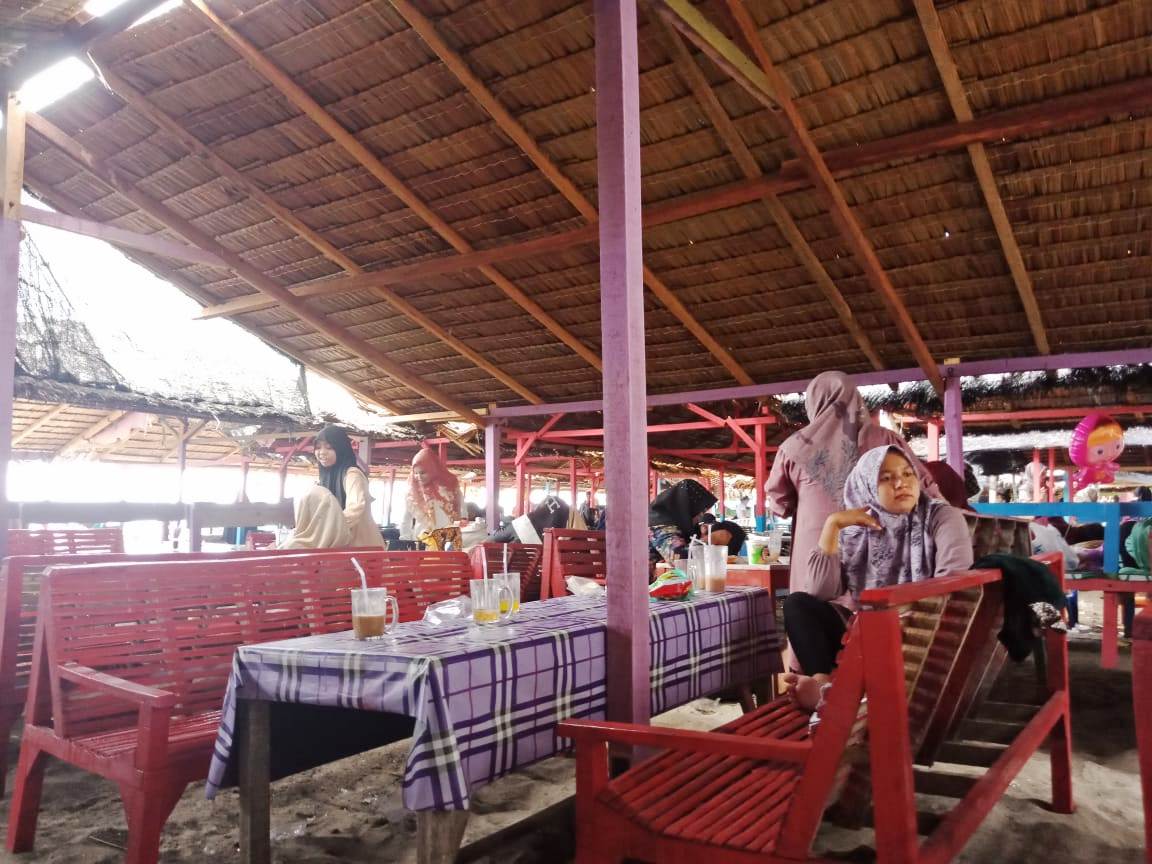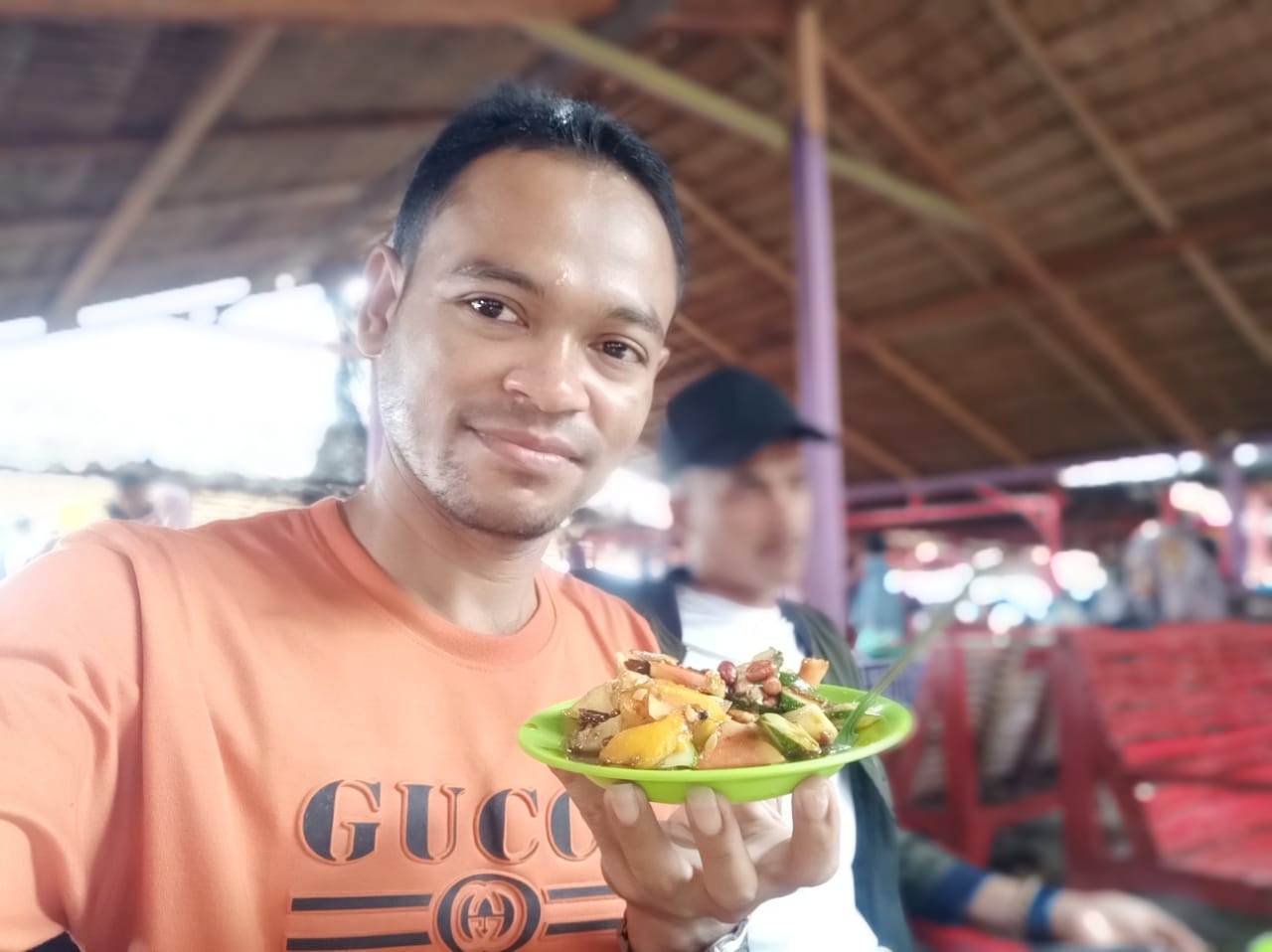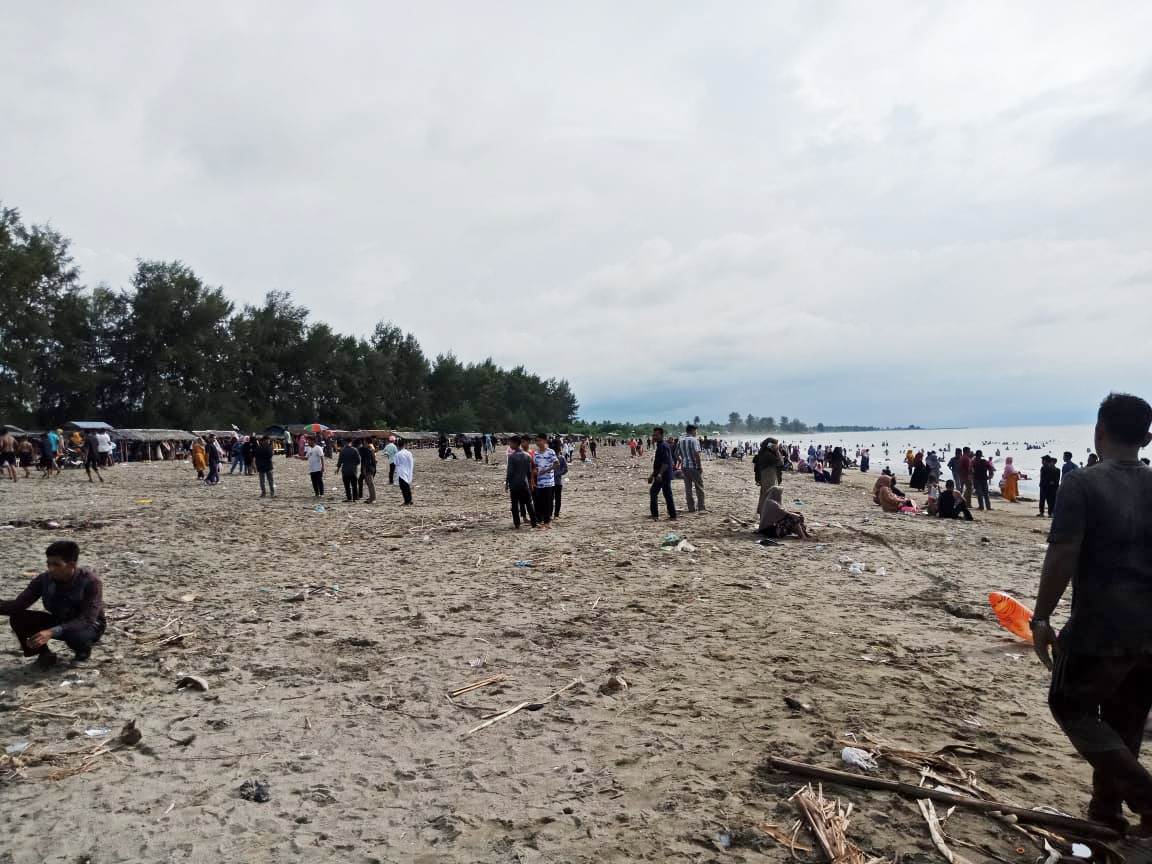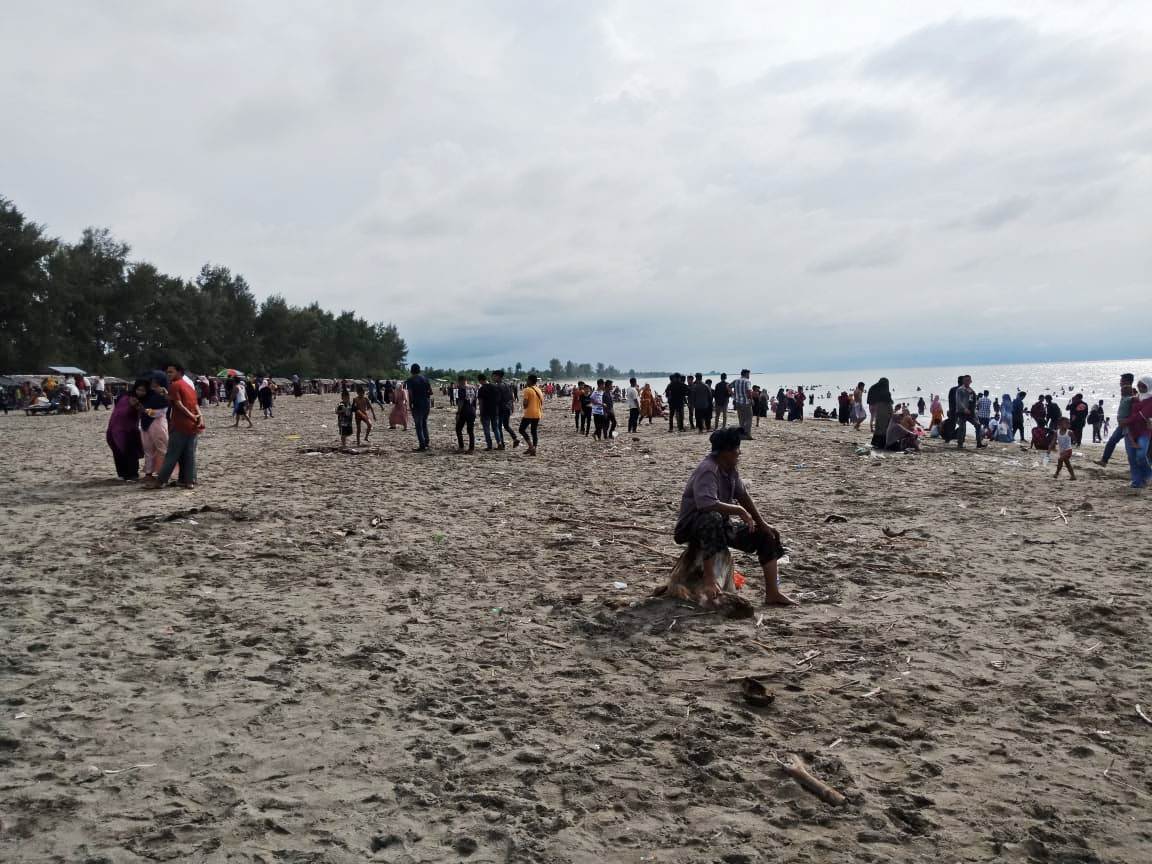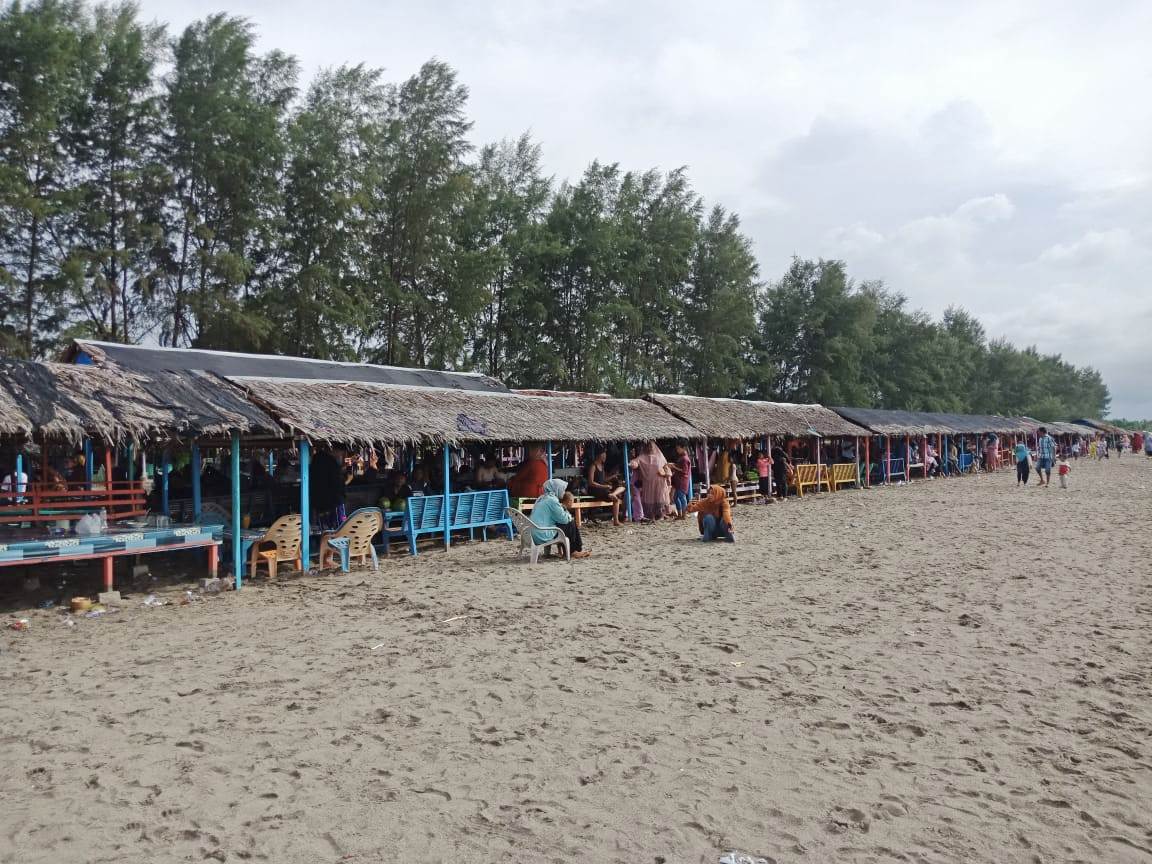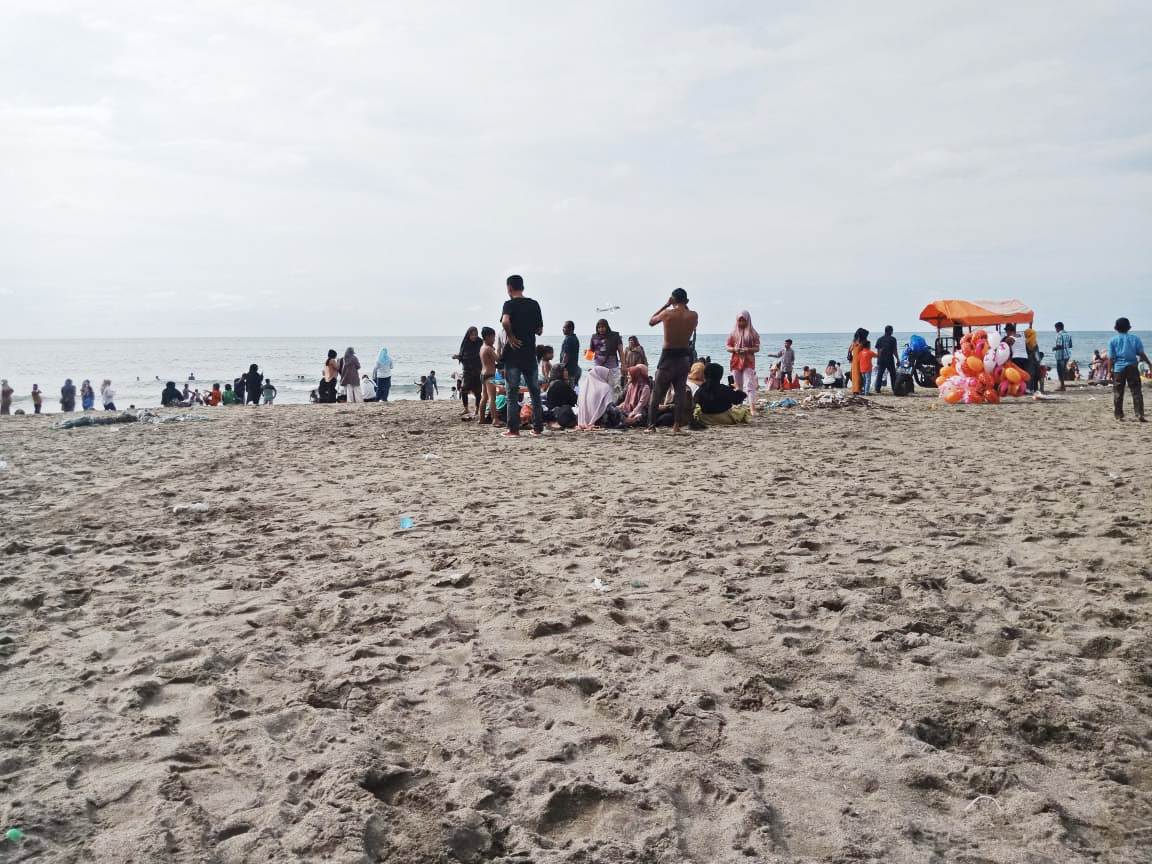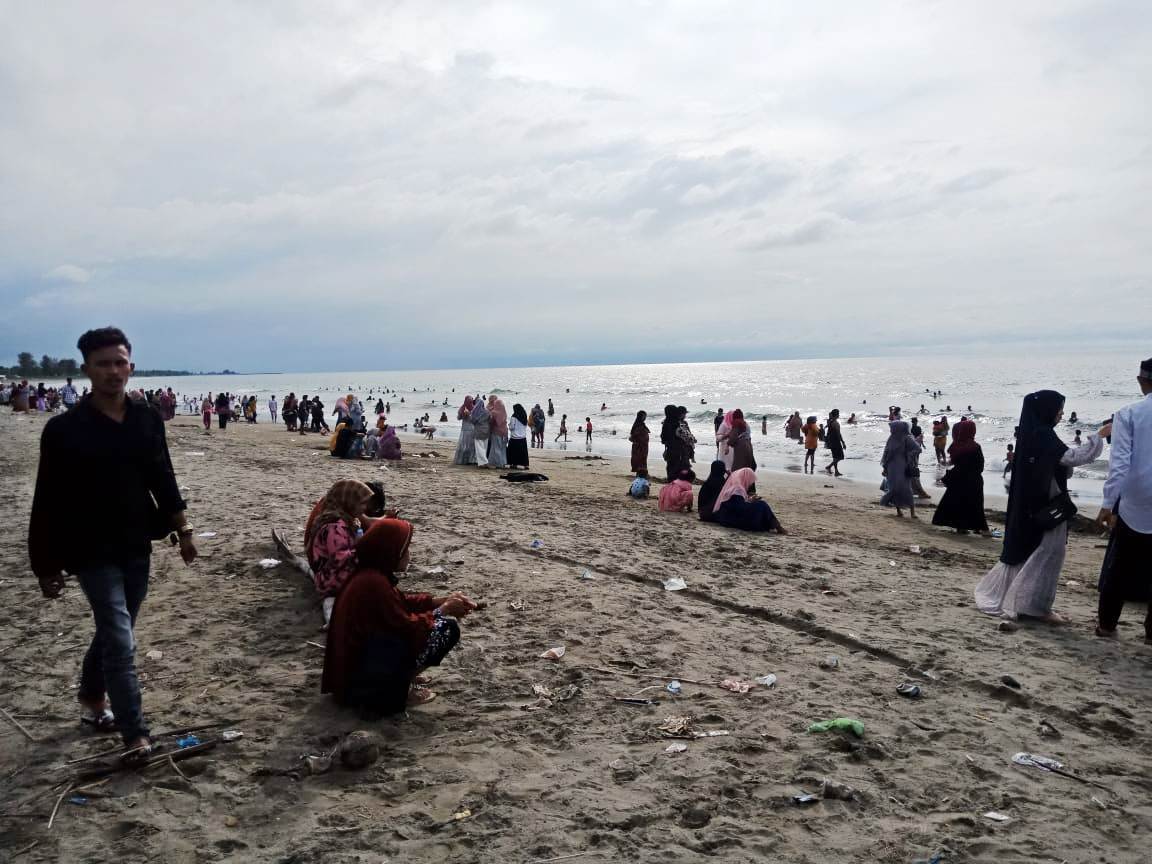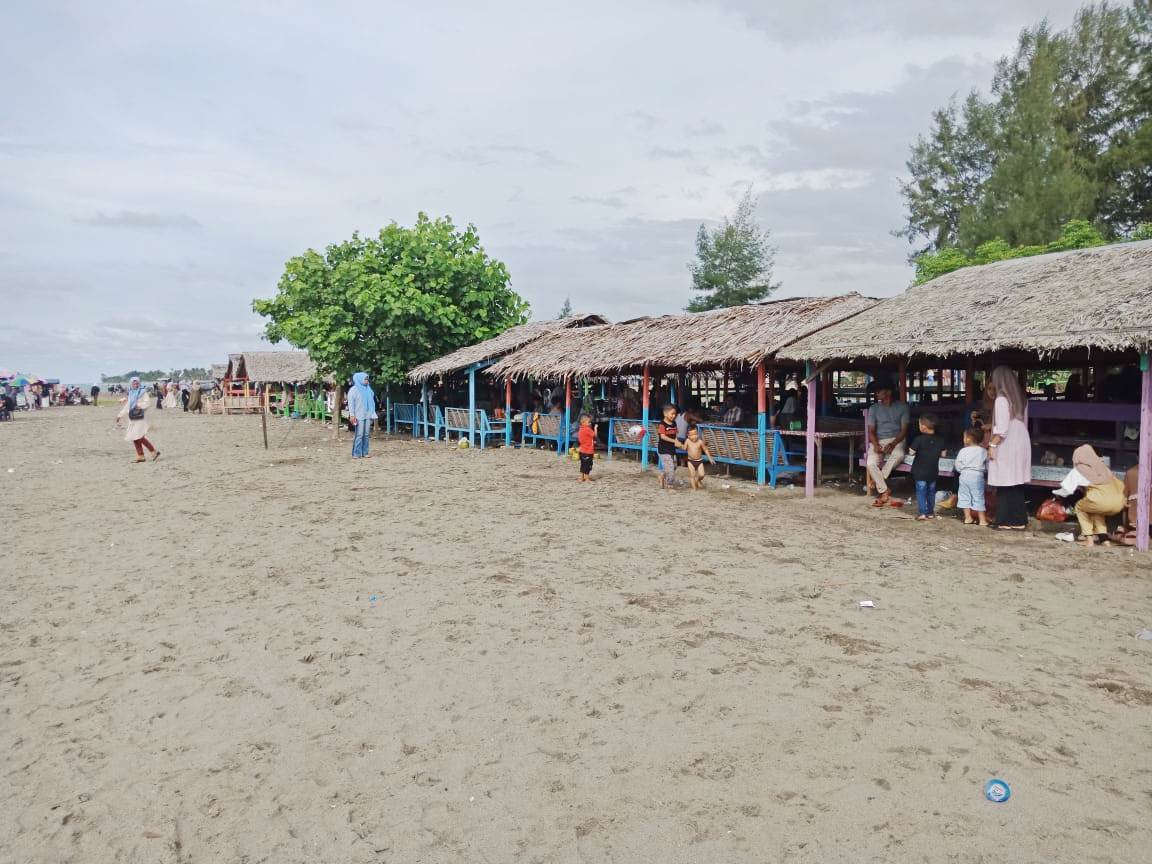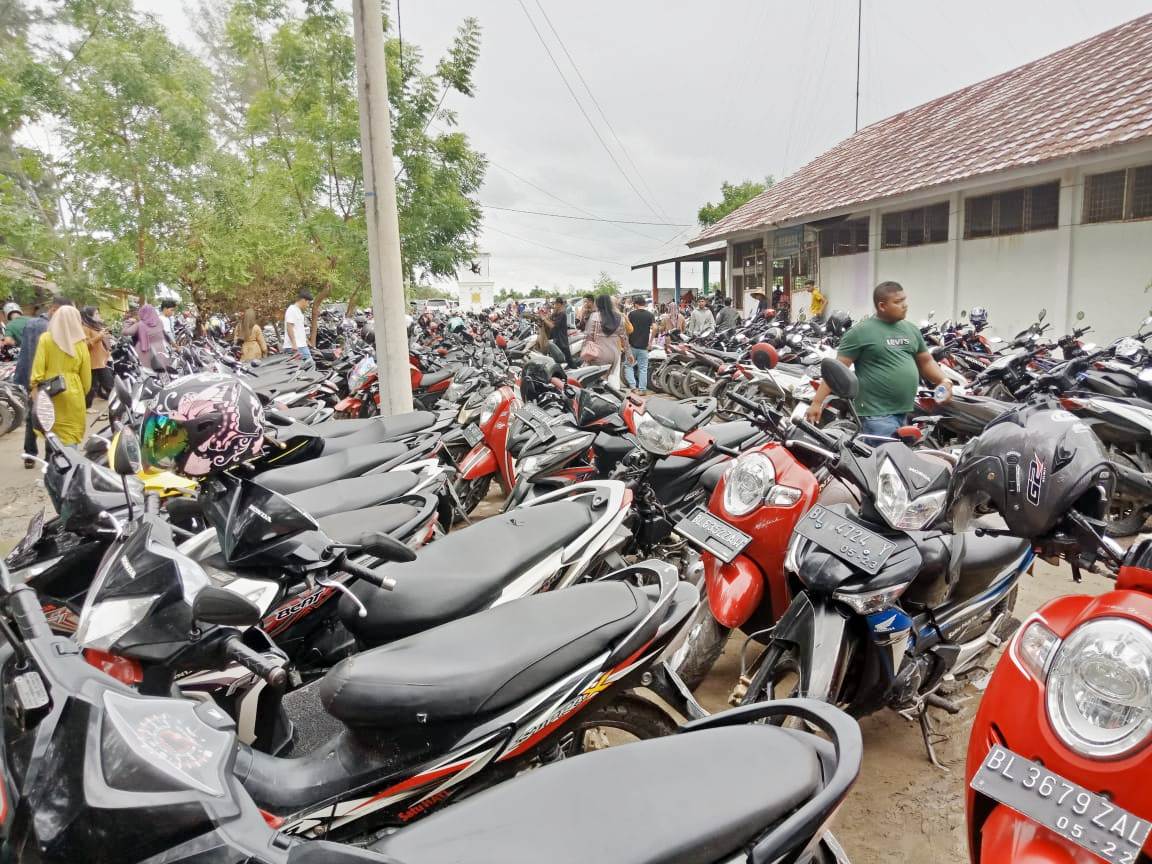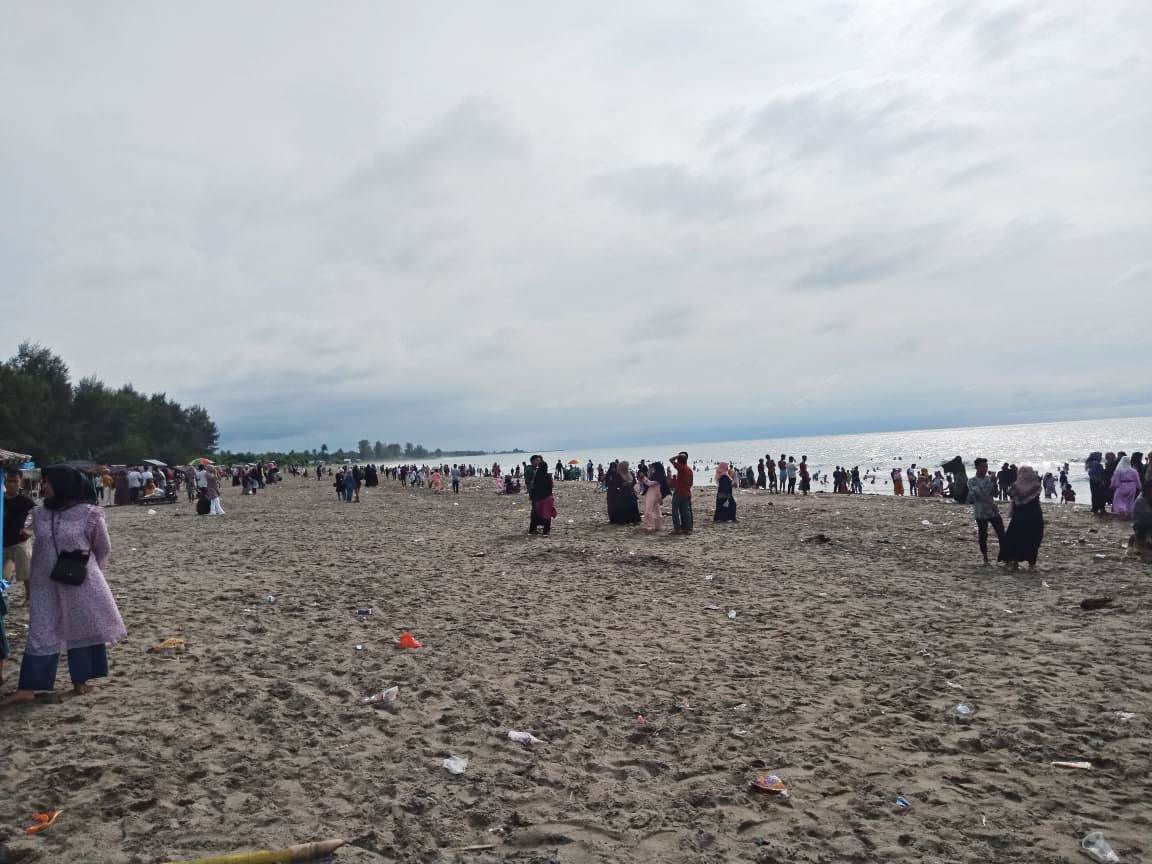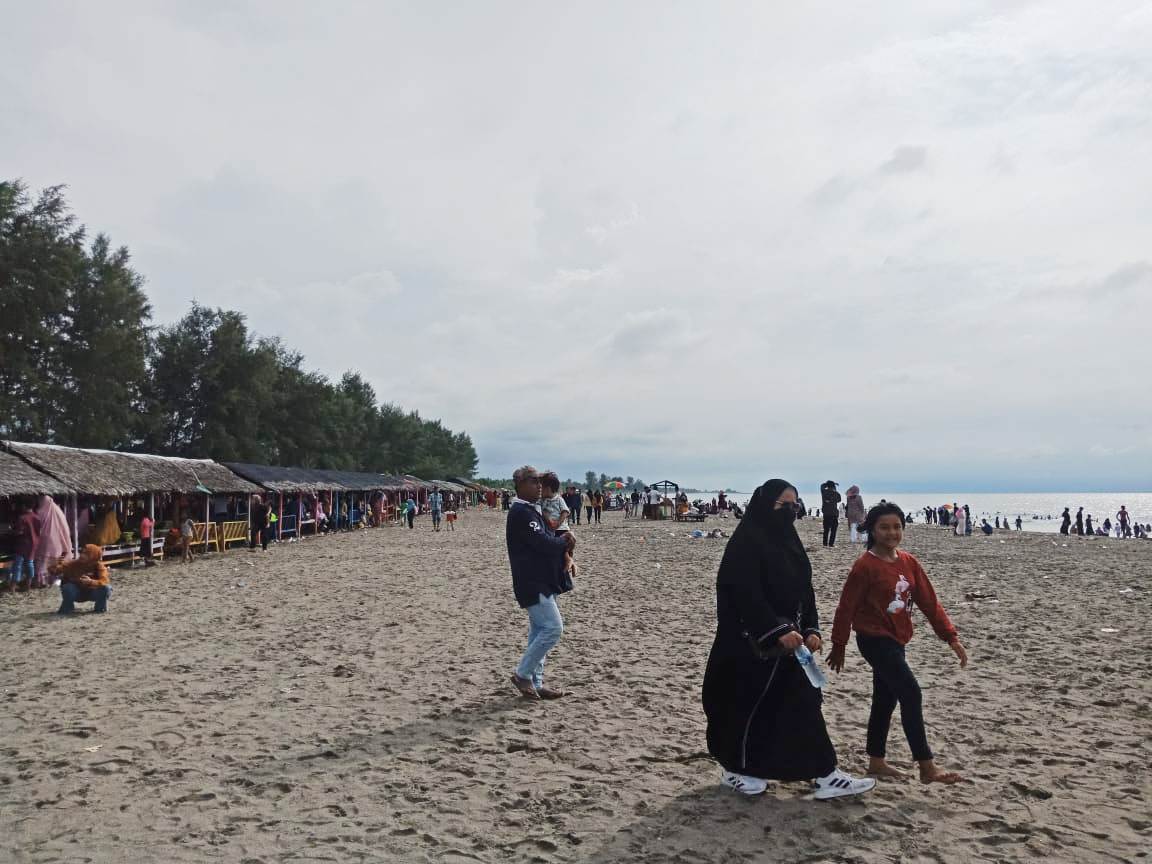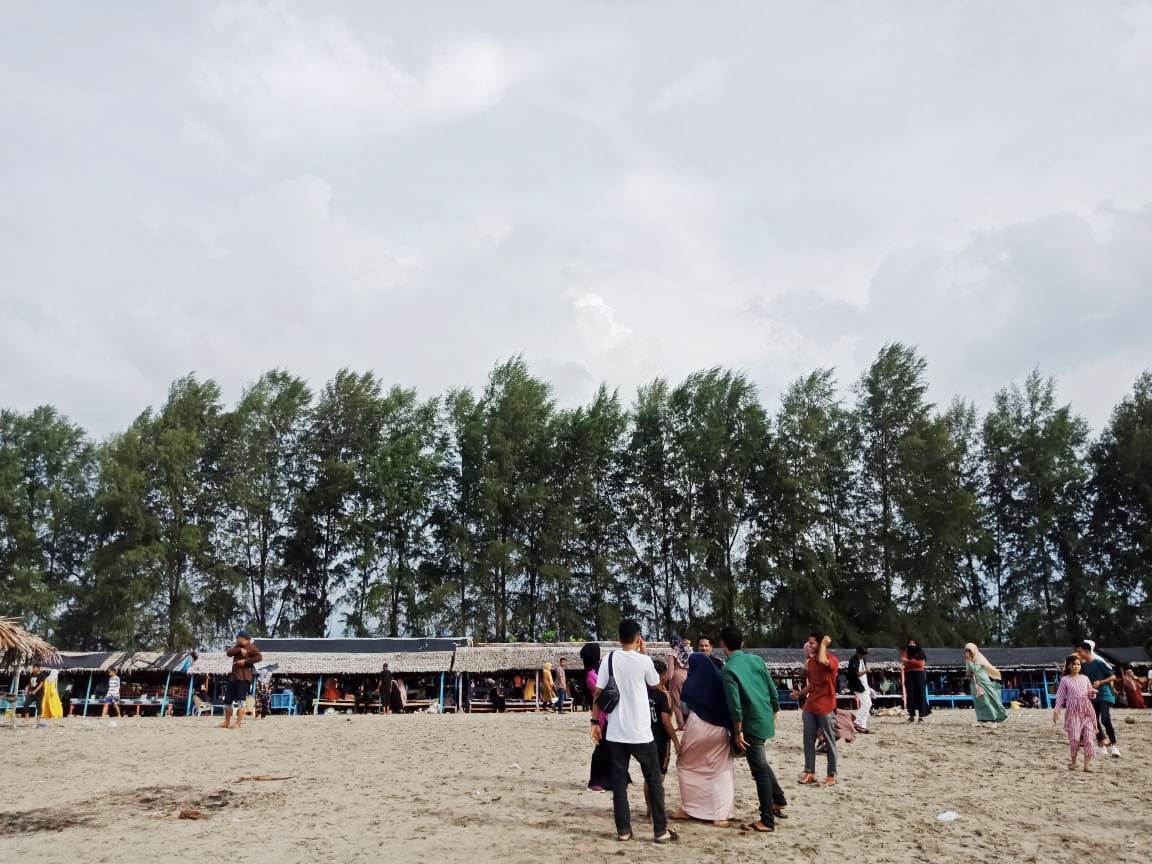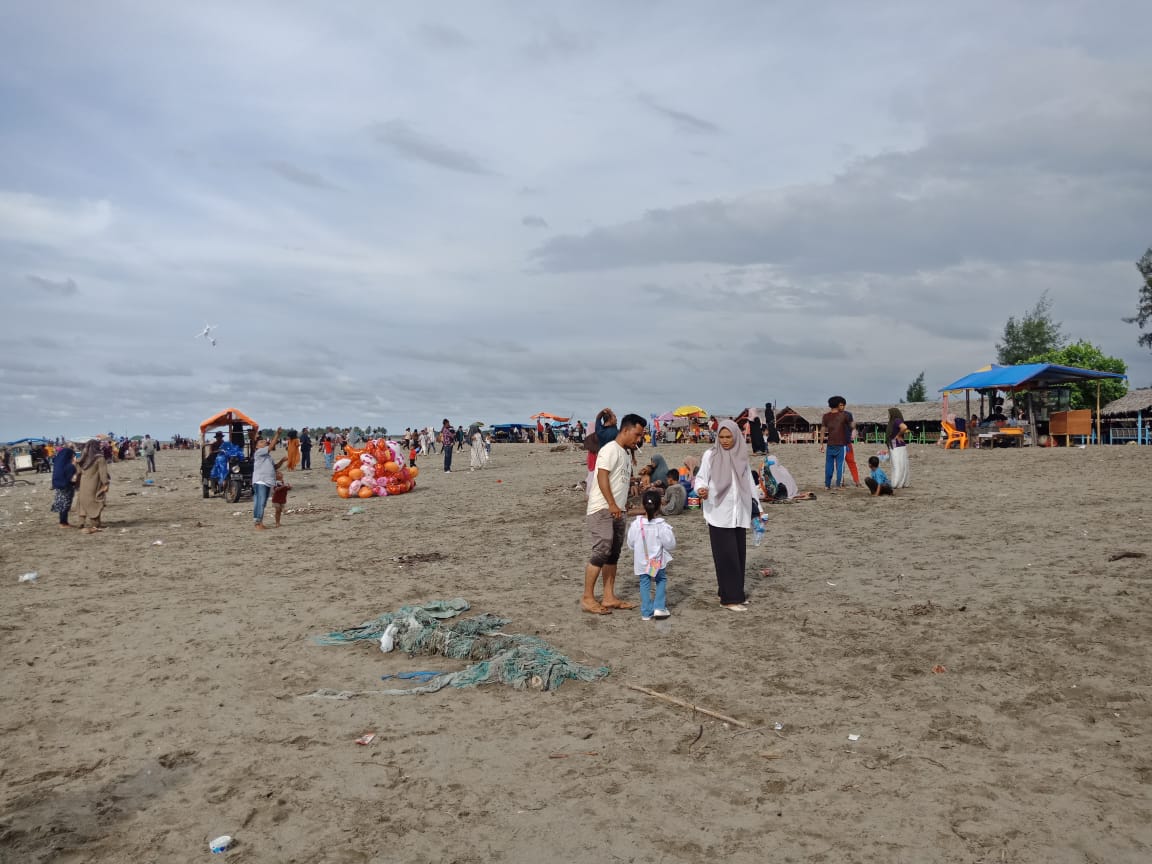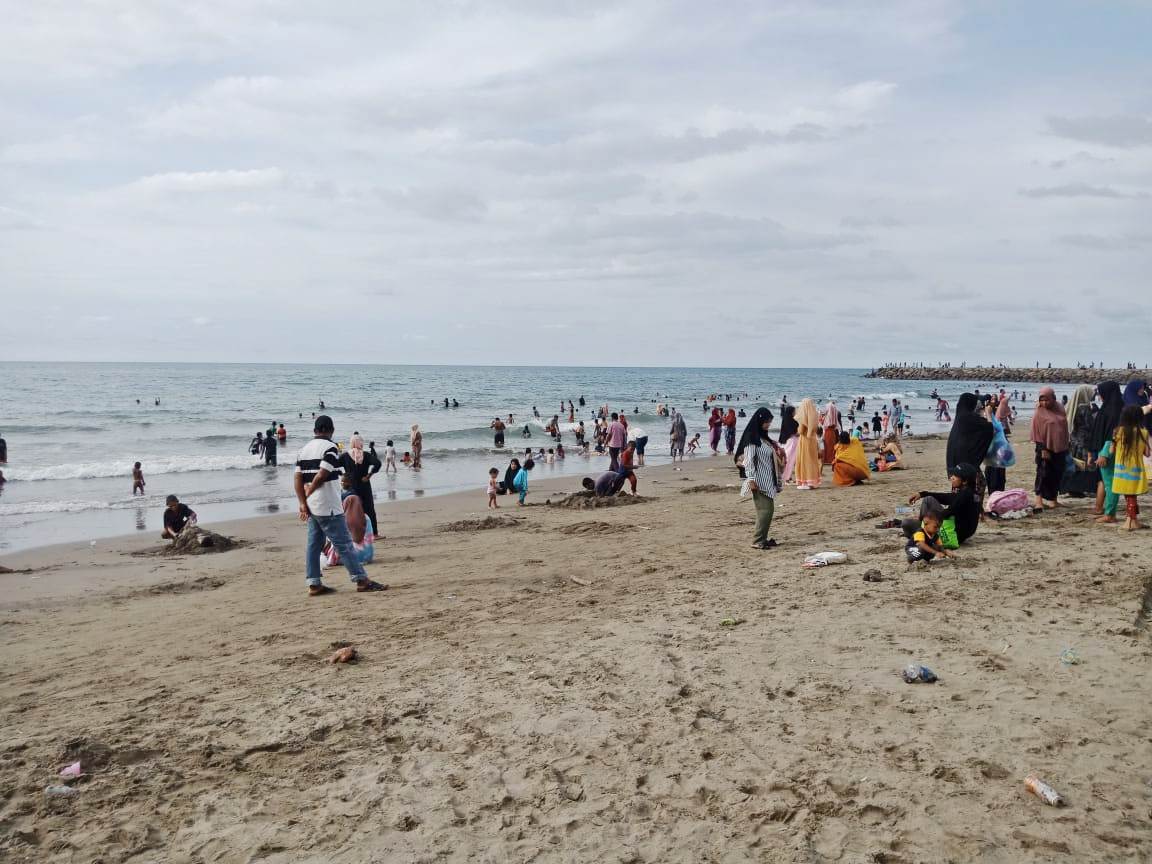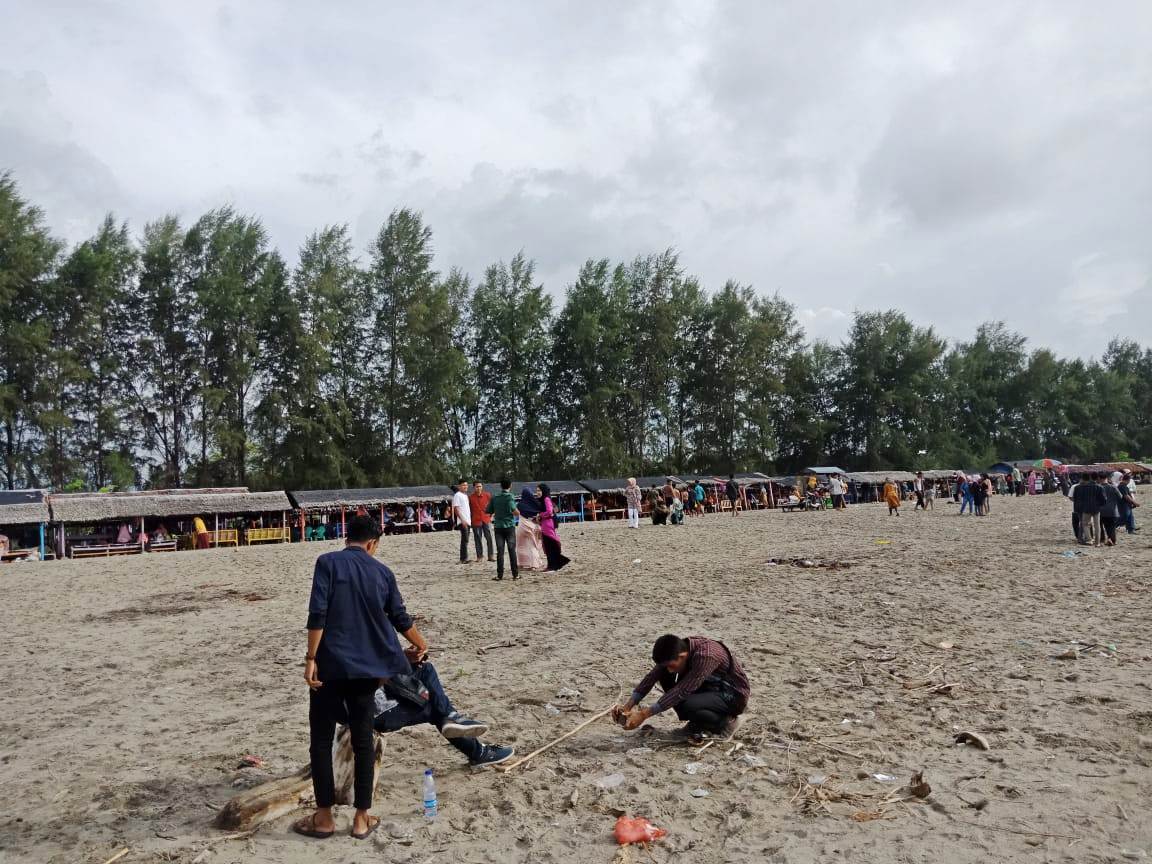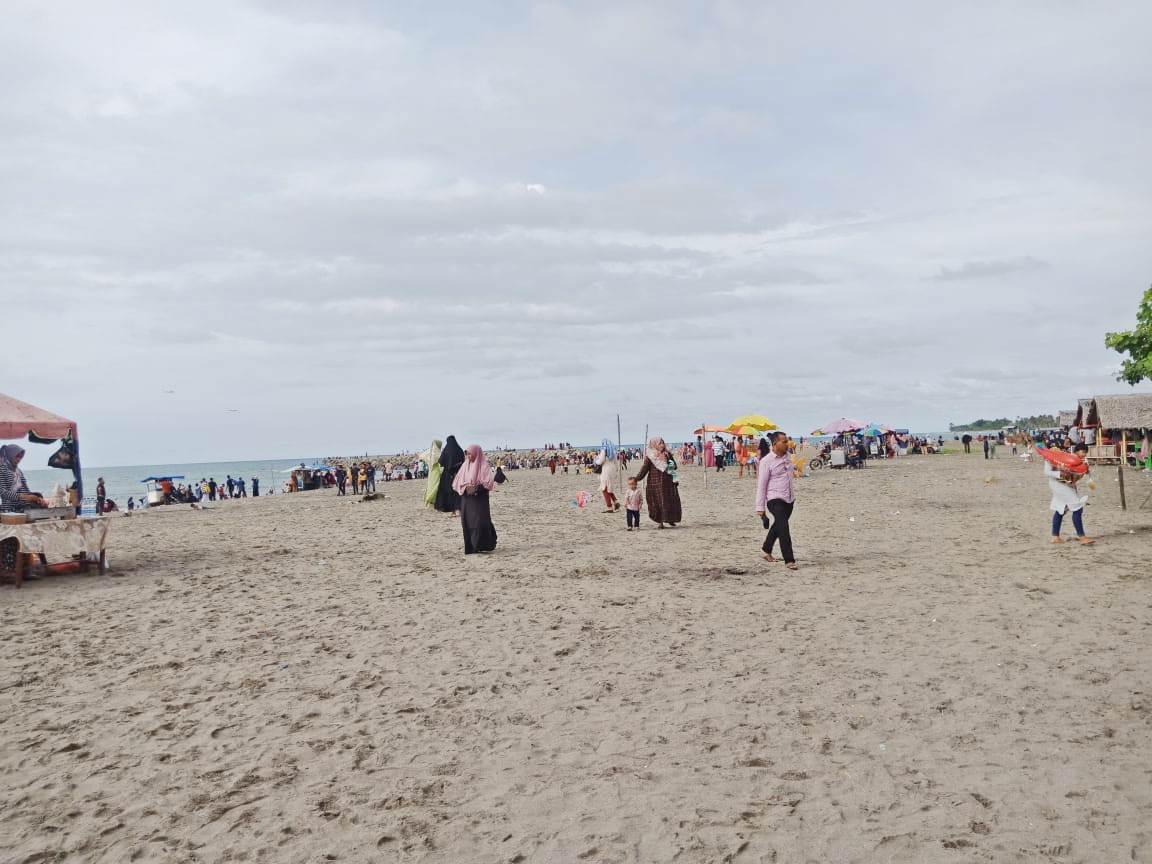 After we were satisfied playing there while enjoying the natural beauty on the beach, my friends and I returned to our respective homes, because of all of them the furthest was me, so on the way home I went back to a rice stall, because it was night.
And I was hungry so I ate rice at a stall and here my friend can see some pictures that I have taken.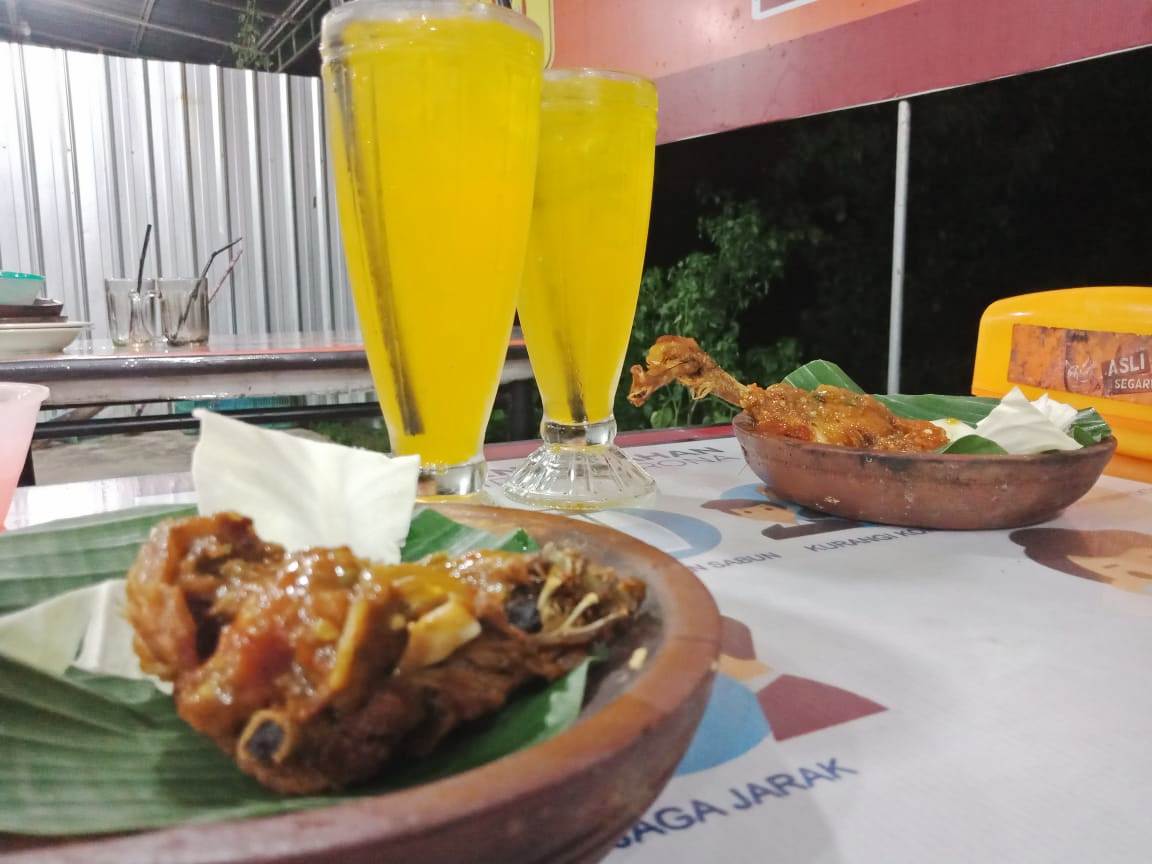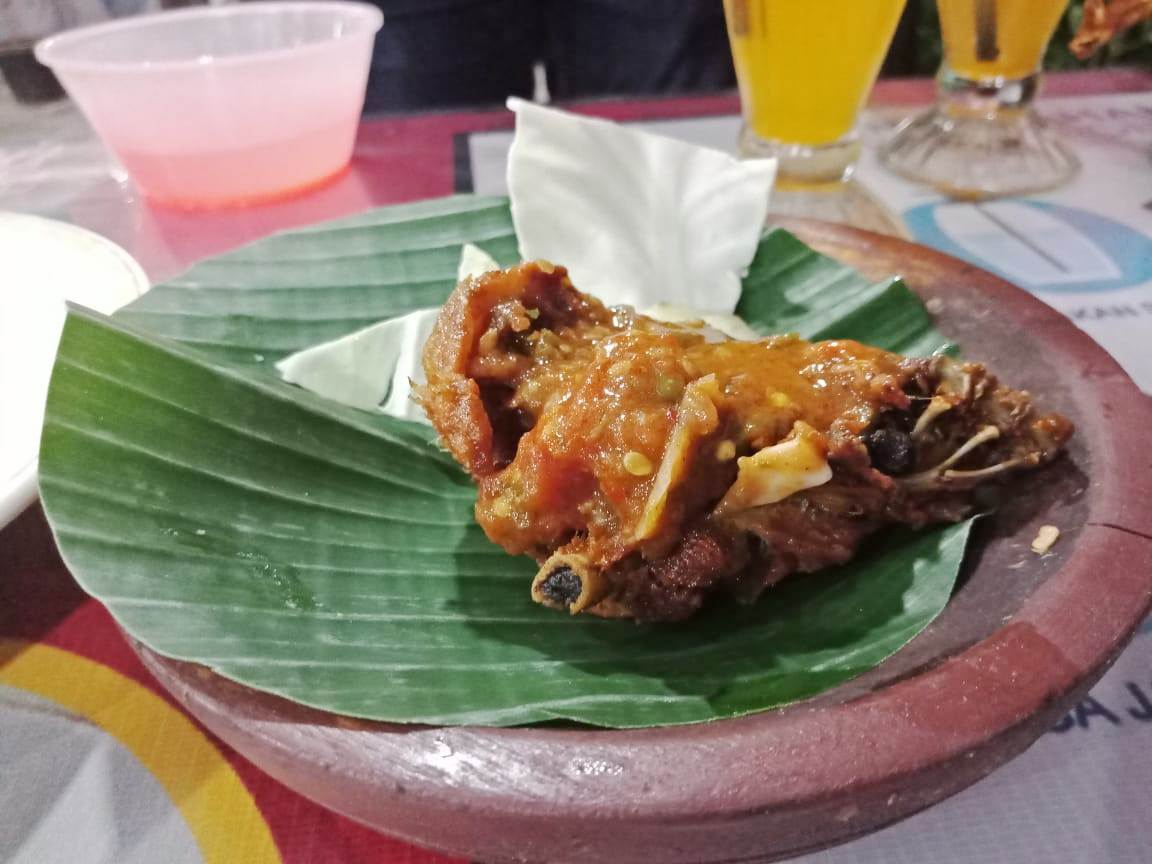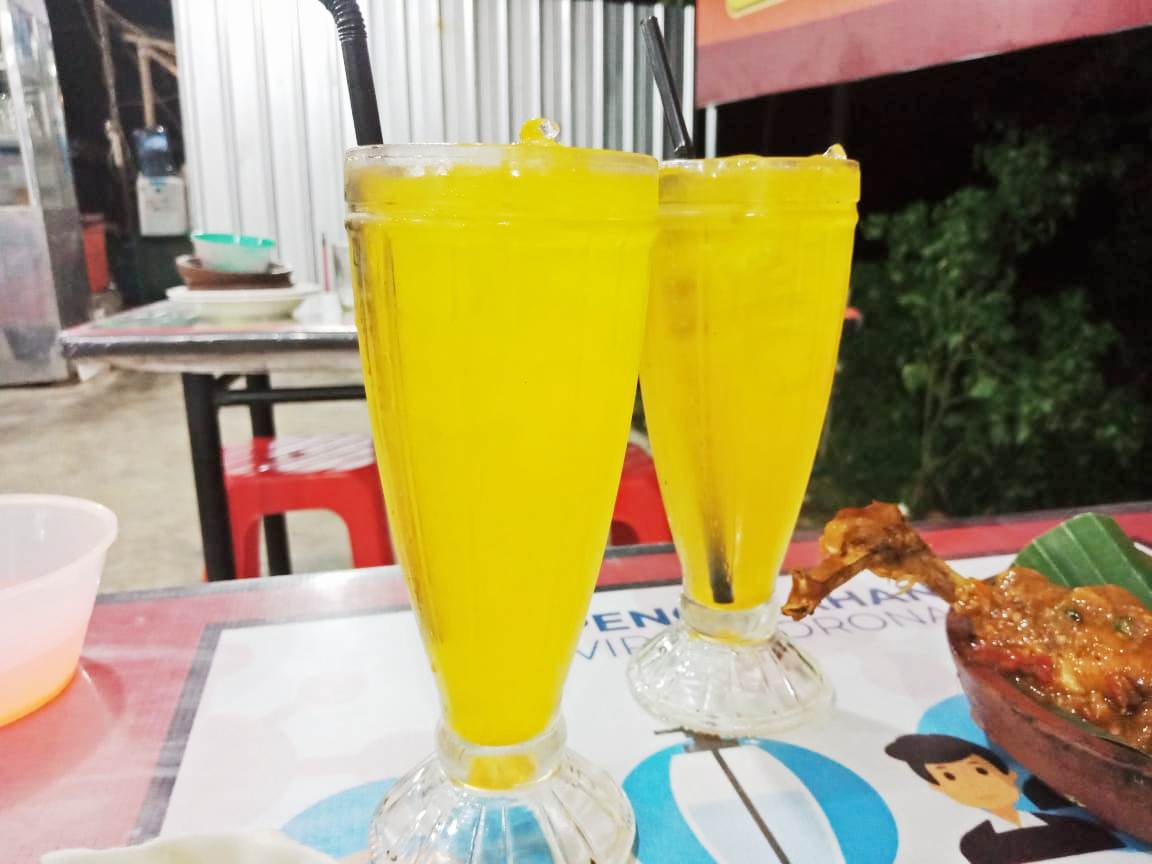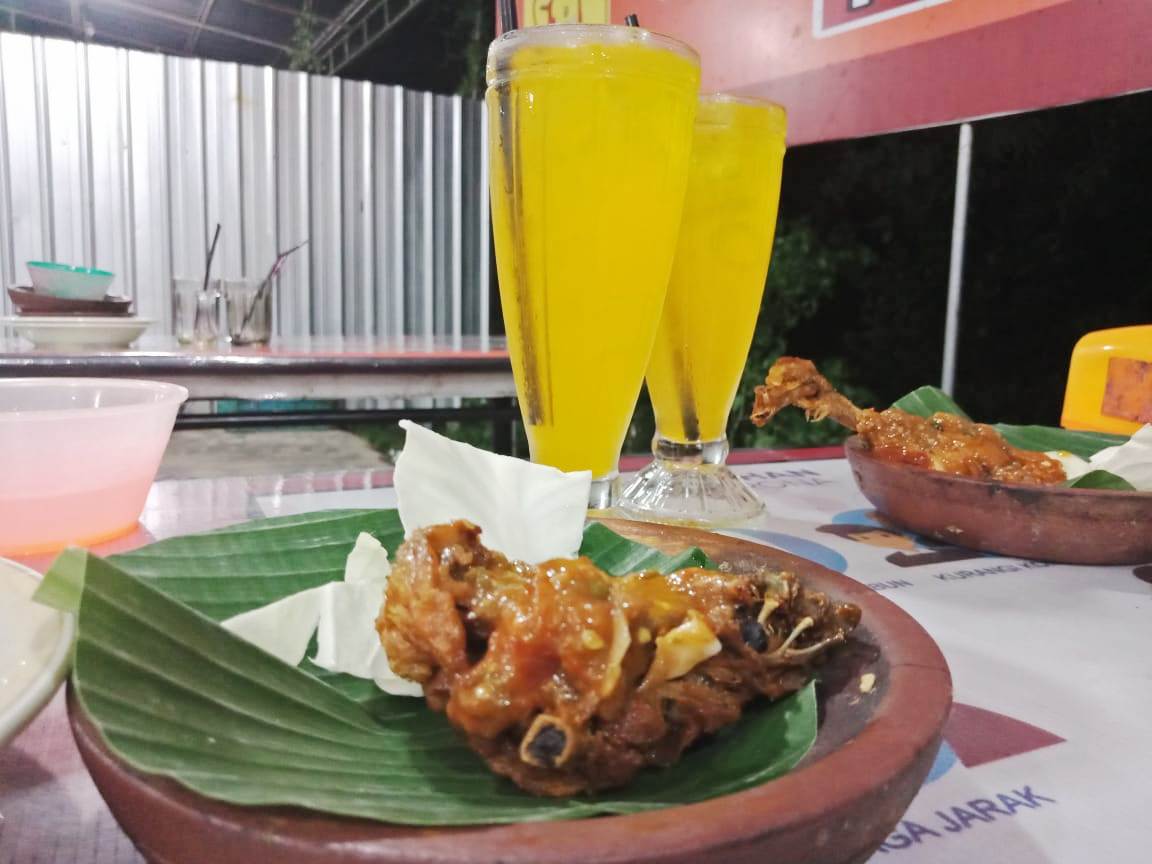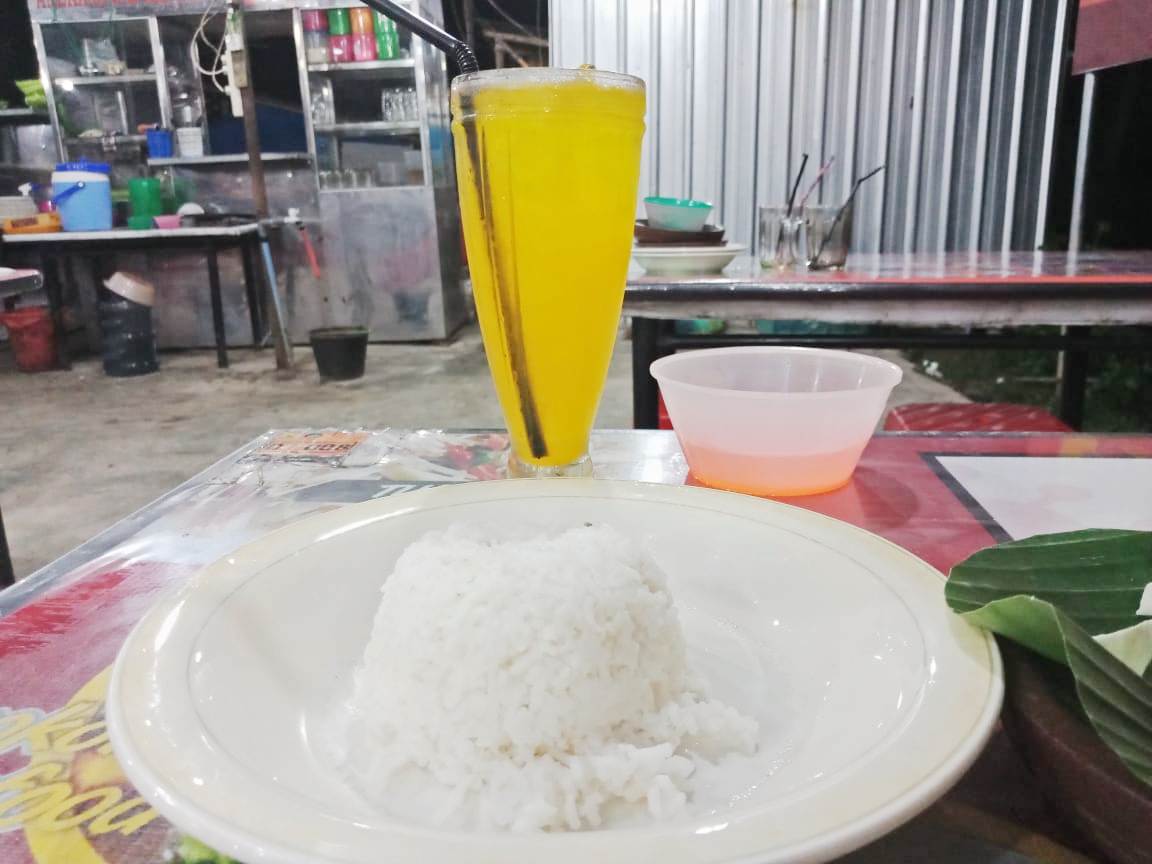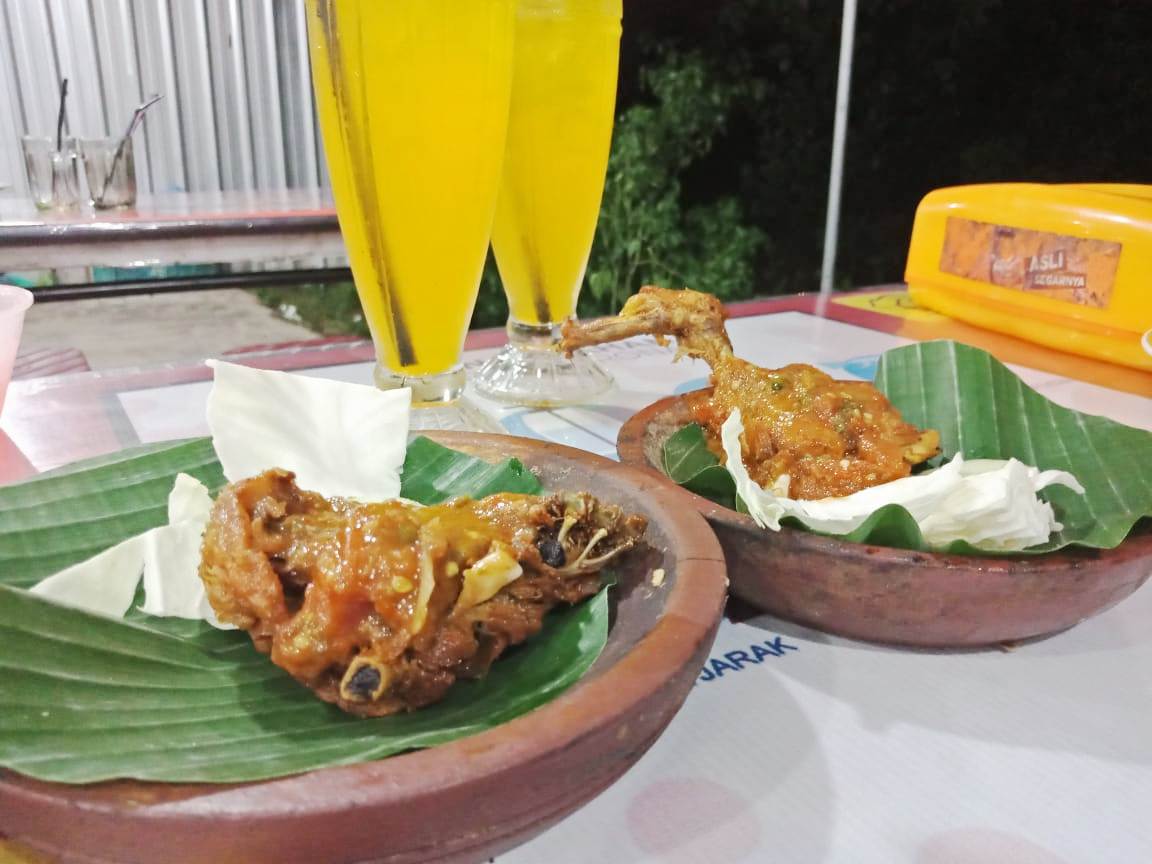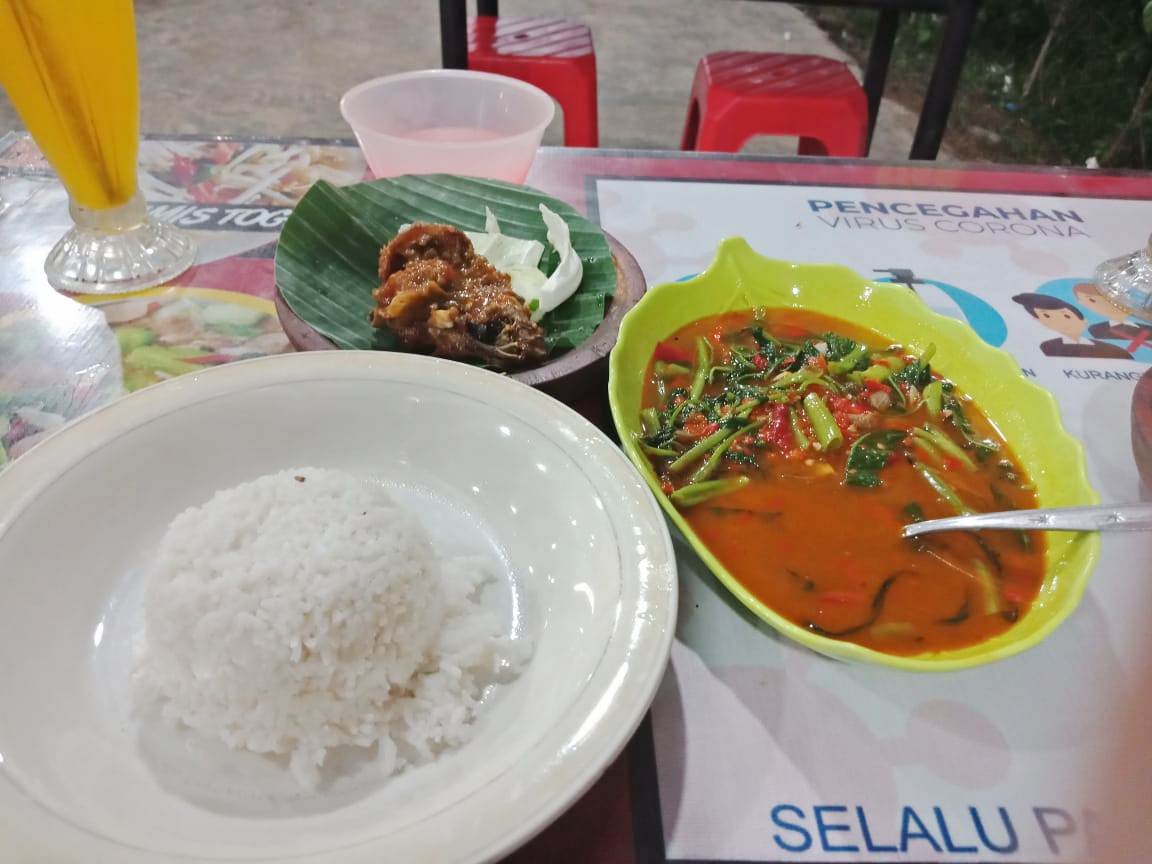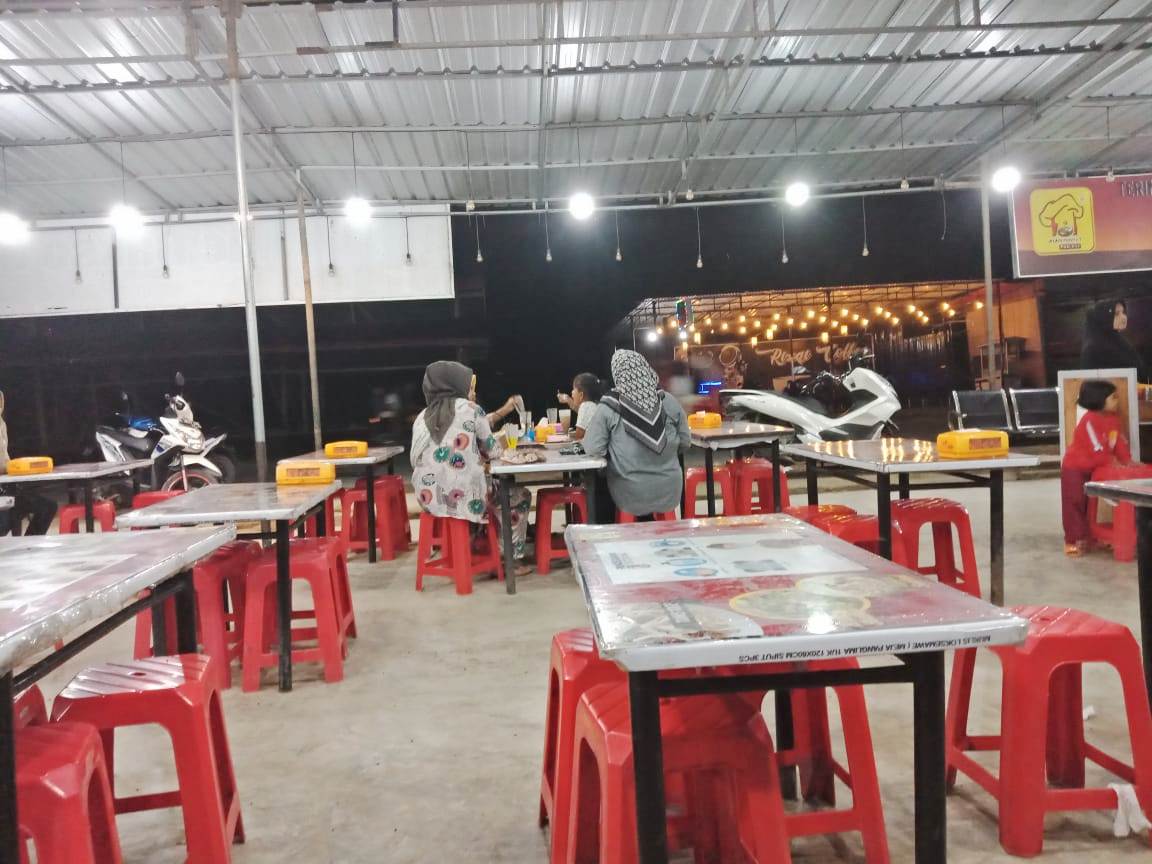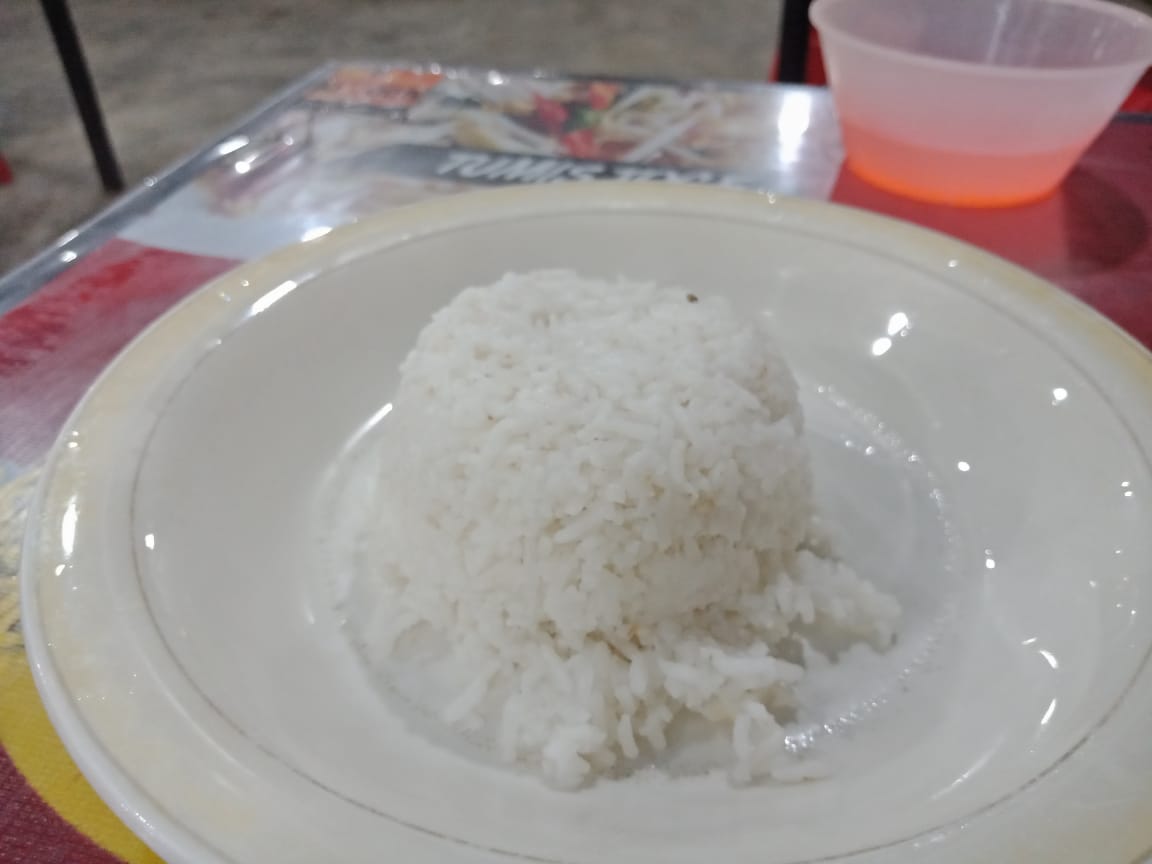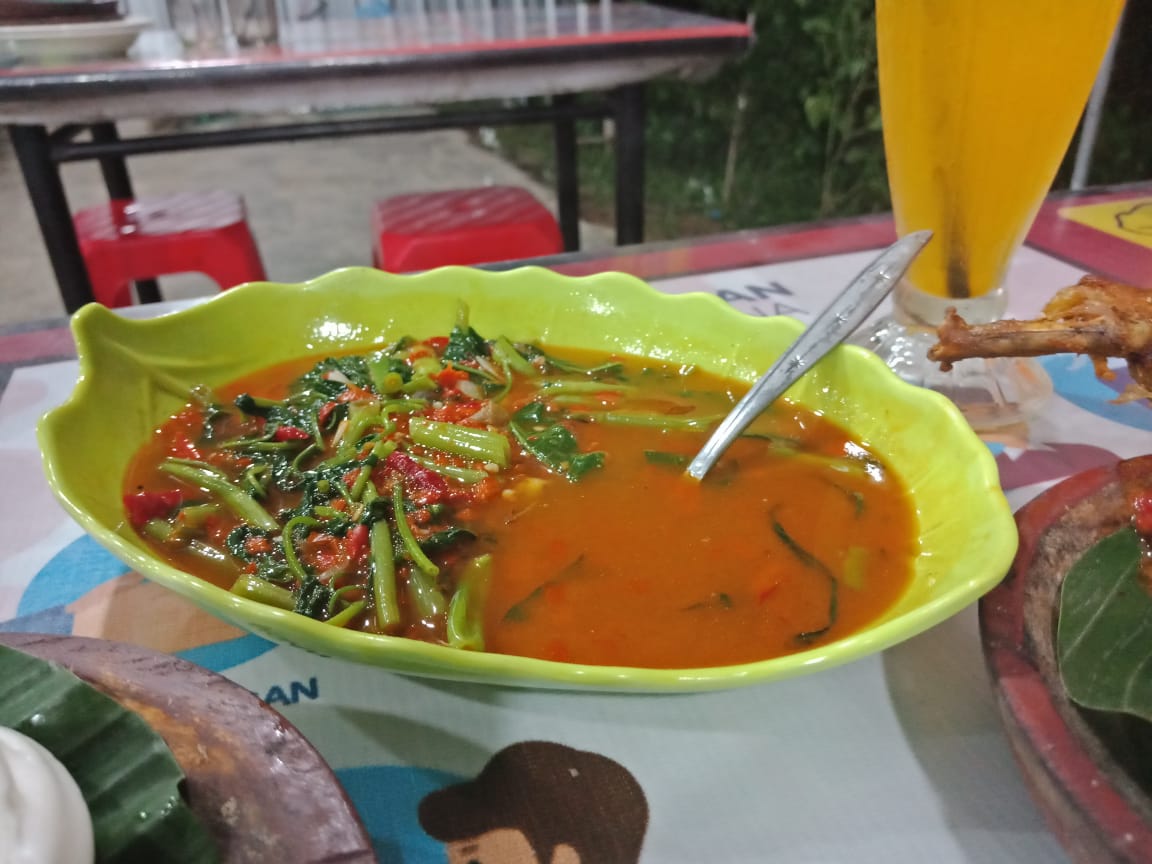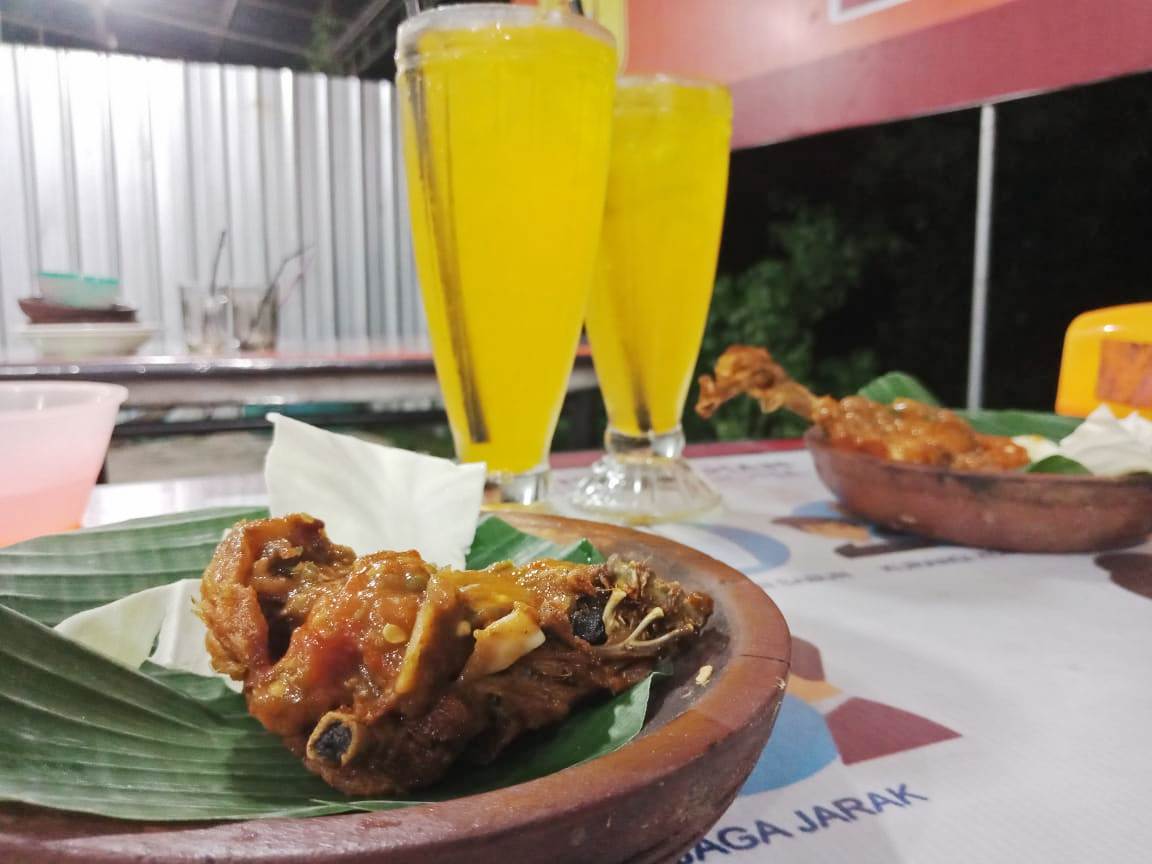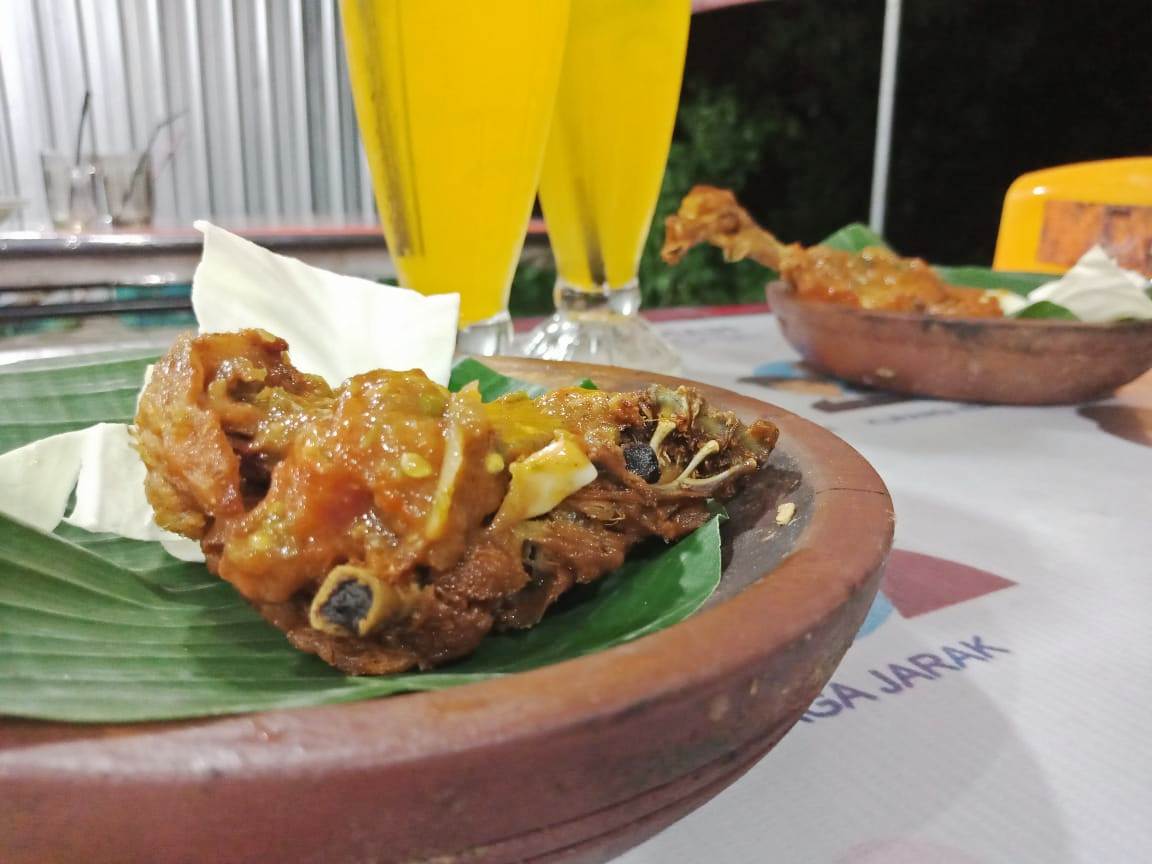 That's some photography and my story on my trip a few days ago, I hope everyone is entertained to see it.
---
---