And you fall... | Writings of an Unbalanced Mind LXIII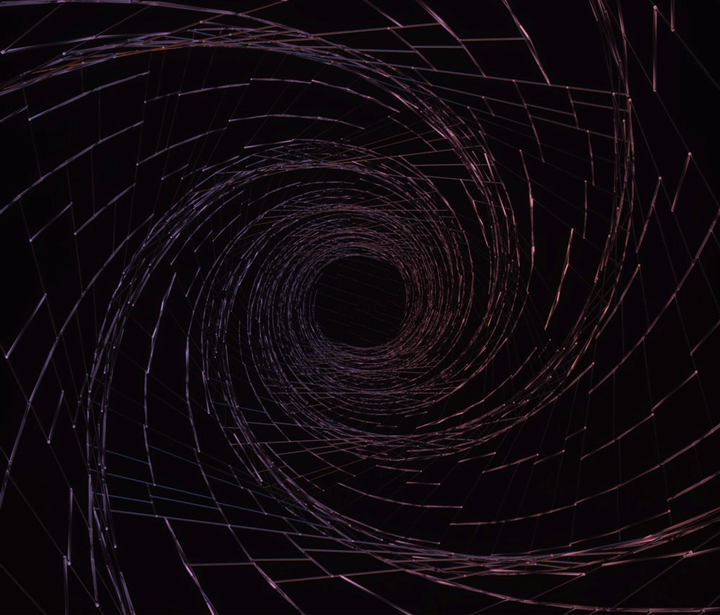 You fall, read it ten times, fall, fall, fall, fall, fall, fall, fall... will this fall ever stop? will we end up falling and become smaller pieces of the pieces we have already become? what about those moments where we thought we had stopped falling? did they never exist? was it just a blink of an eye and in that second of darkness we lived days, weeks, months, only to open our eyes again and see how the darkness grows around us while the light above us grows farther and farther away?
It is strange to cry and watch the tears fall upward, to feel the wind against your legs, your arms, between your fingers, moving your hair, pulling the tears from your face without letting them reach your lips, without letting the tears reach your lips and so savor your own pain, without letting the tears reach your ears and hear them screaming endlessly for you.
It is like becoming the sky and raining on the world, raining until it drowns every living thing, until it annihilates all creation, and you are left in complete solitude, raining, until you breathe tears and nothing exists beyond the salt on your lips, the scorching in your eyes and the vibrations in your chest that will not cease as long as suffering exists in every drop of blood and tear in you.
You fall, or you fly, you no longer know, you close your eyes and feel the wind against your face, I wish you could see the bottom, see what awaits you below, see if something awaits you below, or above, you no longer know, you fly, yes, you fly without knowing how to do it, without wings, without it being in your nature, you dance with the wind and smile, the end is yet to come.

No era solo un meteorito | Escritos de una mente desequilibrada LXIII

Caes, léelo diez veces, caes, caes, caes, caes, caes... ¿parará alguna vez esta caída? ¿terminaremos de caer y nos convertiremos en trozos más pequeños de los pedazos en los que ya estamos convertidos? ¿qué sucede con esos momentos donde creímos haber dejado de caer? ¿nunca existieron? ¿solo fue un parpadeo y en ese segundo de oscuridad vivimos días, semanas, meses, tan solo para abrir los ojos de nuevo y ver cómo la oscuridad crece a nuestro alrededor mientras la luz sobre nosotros se aleja cada vez más?
Es raro llorar y ver las lágrimas caer hacia arriba, sentir el viento contra tus piernas, tus brazon, entre tus dedos, moviendo tu cabello, arrancando las lágrimas de tu rostro sin dejar que lleguen a tus labios, sin dejar que las lagrimas lleguen a tus labios y así saborear tu propio dolor, sin dejar que las lágrimas lleguen a tus oídos y escucharlas gritar sin descanso por ti.
Es como convertirse en el cielo y llover sobre el mundo, llover hasta ahogar a todo ser vivo, hasta aniquilar toda creación y quedarse en completa soledad, lloviendo, hasta que respiras lágrimas y no existe nada más allá de la sal en tus labios, del escosor en tus ojos y las vibraciones en tu pecho que no van a cesar mientras el sufrimiento exista en cada gota de sangre y lágrima en ti.
Caes, o vuelas, ya no lo sabes, cierras los ojos y sientes el viento contra tu cara, ojalá pudieras ver el fondo, ver lo que te espera abajo, ver si algo te espera abajo, o arriba, ya no lo sabes, vuelas, sí, vuelas sin saber hacerlo, sin alas, sin que esté en tu naturaleza, bailas con el viento y sonríes, el final está por llegar.

---
---