Will a new love arrive? | Writings to someone who has not yet arrived - V - Declamation in Spanish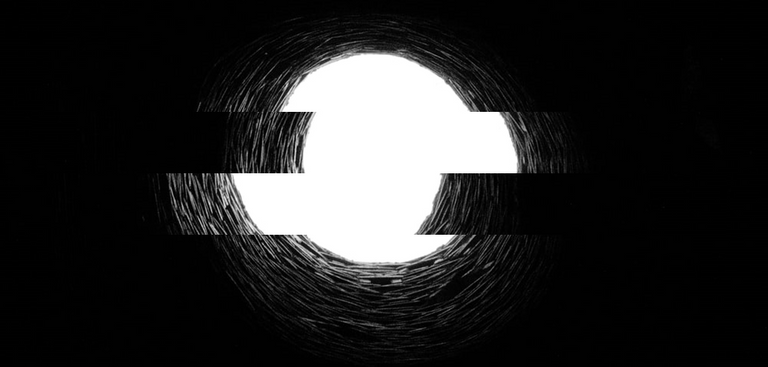 Running I looked for you to find you where you always are, and I got sad, you shouldn't wait for me, for anybody, only for you.
You are happy, with me, without me, with nobody, only with you, you are more than an existence that accompanies itself and marvels all those who glimpse it smiling in the dark in front of an empty wall that contains hidden universes.
Running I looked for you to find your shadow disappearing as you became something incomprehensible to me.
I am happy, with you, without you, and I marvel more and more at the emptiness full of light that you leave inside me, erasing the darkness that others leave in me.
Running you looked for me and in front of you you didn't see me, I was the mirror that you didn't need to see, that you no longer needed in your flesh cutting your smile, I was the black cloud that your eyes erase with just a blink of an eye.
I began to cry when I saw for the first time your true smile not noticing my existence in front of you. If you were running after me, why are you happy not to see me? If you wanted to see me again, why are you laughing out loud as you turn around and run into the arms of your new love?
Every drop of blood inside me misses you, without your presence they have stopped moving, they tell me they have no reason to keep going to a cursed heart that has no salvation, they began to turn to dust and every night I disappear a little more are you.
My veins began to fall out and now they keep your hair company on my carpet, yesterday my leg said it didn't want to walk if it wasn't to see you and it separated from my body falling next to the mud mark that your shoes left on the door of the house the last rainy day, the day you decided to leave.
I can't run anymore, I can't feel, I can't cry, I only wait, for you, for life, for death, for a new love, I don't know, will it arrive at some point and erase the blinding light that doesn't let me see beyond the end of the tunnel?

¿Llegará un nuevo amor? | Escritos a alguien que todavía no llega - V
Corriendo te busqué para encontraré donde siempre, y me puse triste, no deberías esperar por mi, por nadie, solo por ti.
Eres feliz, conmigo, sin mi, con nadie, solo contigo, eres más de una existencia que se acompaña a sí misma y maravilla a todos los que la vislumbran sonreír en la oscuridad frente a una pared vacía que contiene universos ocultos.
Corriendo te busqué para encontrar tu sombra desapareciendo mientras te convertias en algo incomprensible para mí
Soy feliz, contigo, sin ti, y me maravillo cada ve más con el vacío lleno de luz que tú abandona deja en mi interior borrando la oscuridad que otros dejan en mí.
Corriendo me buscaste y frente a ti no me viste, era el espejo que no necesitabas ver, que ya no necesitabas en tu carne cortando tu sonrisa, era la nube negra que tus ojos borran con solo un parpadeo.
Comencé a llorar al ver por primera vez tu verdadera sonrisa al no notar mi existencia frente a ti. Si corriendo me buscabas, ¿por qué eres feliz de no verme? Si me querías volver a ver, ¿por qué ríes a carcajadas mientras te das la vuelva y corres a los brazos de tu nuevo amor?
Cada gota de sangre dentro de mí te extraña, sin tu presencia se han dejado de mover, me dicen que no tienen razón para seguir yendo a un corazón maldito que no tiene salvación, comenzaron a convertirse en polvo y cada noche me desaparezco un poco más son ti.
Las venas se me comenzaron a caer y ahora le hacen compañía a tu cabello en mi alfombra, ayer mi pierna dijo que no quería caminar si no era para verte y se separó de mi cuerpo cayendo al lado de la marca de barro que tus zapatos dejaron en la puerta de la casa el último día lluvioso, el día que decidiste irte.
Ya no puedo correr, no puedo sentir, no puedo llorar, solo espero, a ti, a la vida, a la muerte, a un nuevo amor, no lo sé, ¿Llegará en algún momento y borrará la luz cegadora que no me deja ver más allá del final del túnel?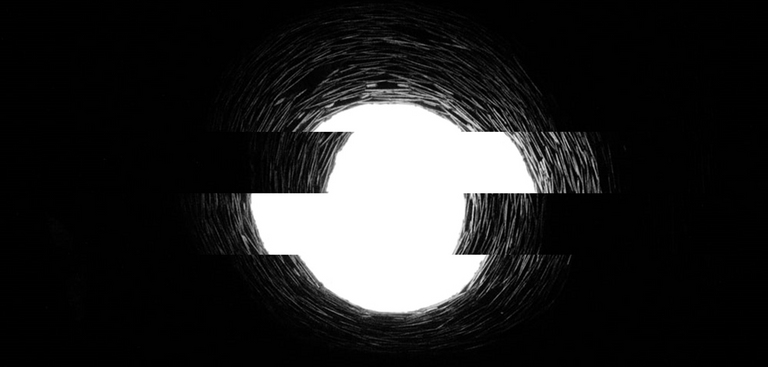 ---
---