EL MEJOR COMPAÑERO/THE BEST PARTNER
Hola a toda esta gran comunidad espero que todos se encuentren bien. Hoy les hablaré sobre un gran y querido compañero y no es una persona que trabaja conmigo, se trata de un perrito. Debido a mí trabajo paso un periodo cercano a 2 meses alejado de mi familia y es algo que se puede decir muy fácil pero a nivel personal se vuelve complicado y difícil de soportar, solo escucharlos por teléfono al llamar u observar fotos y vídeos que nos enviamos mutuamente no minimiza la falta del calor familiar, del dormir tranquilo en tu casa, de estar siempre ahí atento a cualquier situación que se pueda presentar y eso día a día va creando un vacío interno difícil de sobrellevar.
Personalmente considero que los perros son las mejores mascotas que se pueden tener y son la mejor compañía para el hombre, su nobleza y fidelidad es algo que no se encuentra en otra especie (creo que ni en los humanos), creo que los perros viven pocos años de vida porque ya saben vivirla desde que nacen a diferencia de los humanos que necesitamos muchos años para aprender sobre nuestra esencia y la verdadera forma de vivir. Un buen día en el lugar donde estaba trabajando dejaron a un cachorro abandonado, por mi naturaleza lo adopte y crié con la ayuda de un compañero de trabajo, por coincidencia ambos le empezamos a decir "niño" hasta el punto de que se quedará con ese nombre y respondiera cuando se le llamaba de esa forma. Su finalidad con ambos era muy grande, cuando dormíamos se quedaba cerca como si estuviera cuidándonos y cuando nos tocaba trabajar nos acompañaba y avisaba si algo se acercaba o si escuchaba algo extraño lo que para mí era de gran ayuda para el trabajo que desempeño (oficial de seguridad). Por otra parte al tener su compañía cerca y jugar con el me ayudaba a distraer la mente y no pensar tanto en la falta que me hace mi familia.
Hello to all this great community I hope everyone is well. Today I will talk to you about a great and dear colleague and it is not a person who works with me, it is a puppy. Due to my work I spend a period of close to 2 months away from my family and it is something that can be said very easily but on a personal level it becomes complicated and difficult to bear, just listening to them on the phone when calling or looking at photos and videos that we send each other So do not minimize the lack of family warmth, of sleeping peacefully at home, of always being there attentive to any situation that may arise and that, day by day, creates an internal emptiness that is difficult to cope with.
I personally believe that dogs are the best pets that can be had and they are the best company for man, their nobility and fidelity is something that is not found in another species (I think not even in humans), I think that dogs live few years of life because they already know how to live it from birth, unlike humans who need many years to learn about our essence and the true way of living. One day at the place where I was working, he left an abandoned puppy, by my nature I adopted him and raised him with the help of a co-worker, by coincidence we both started calling him "boy" to the point that he will stay with that name and respond when called that way. His purpose with both of us was very great, when we slept they would stay close as if we were taking care of ourselves and when it was our turn to work he accompanied us and warned us if something was approaching or if he heard something strange, which for me was of great help for the work I do (officer of security). On the other hand, having his company nearby and playing with him helped me to distract my mind and not think so much about the lack of my family.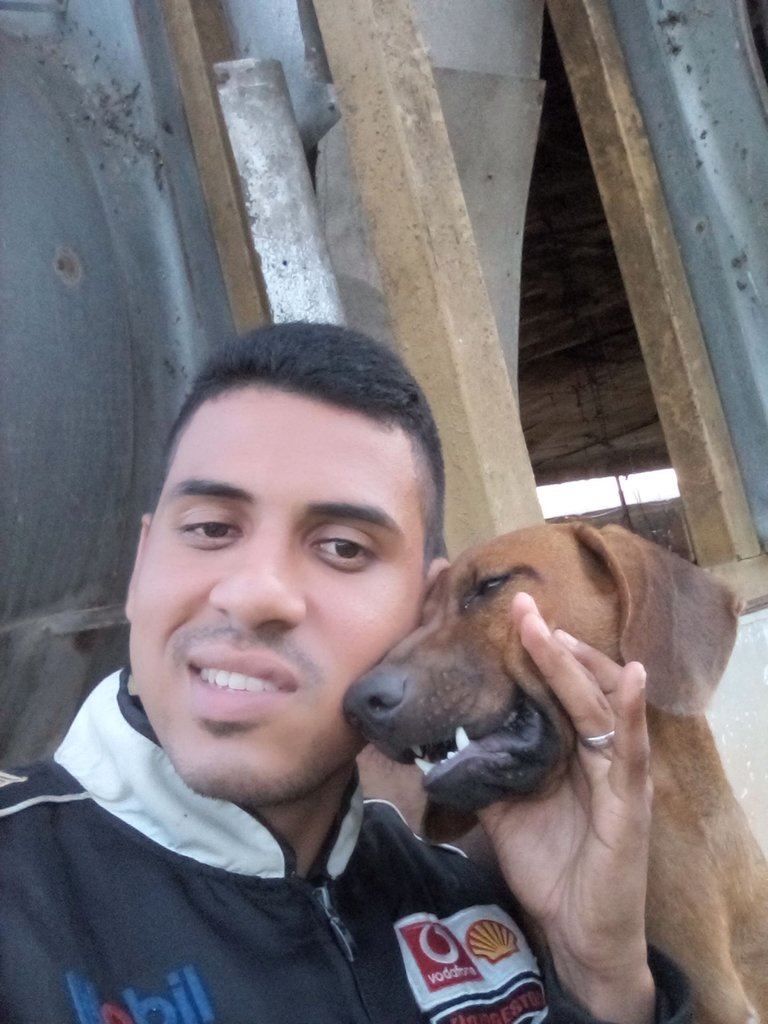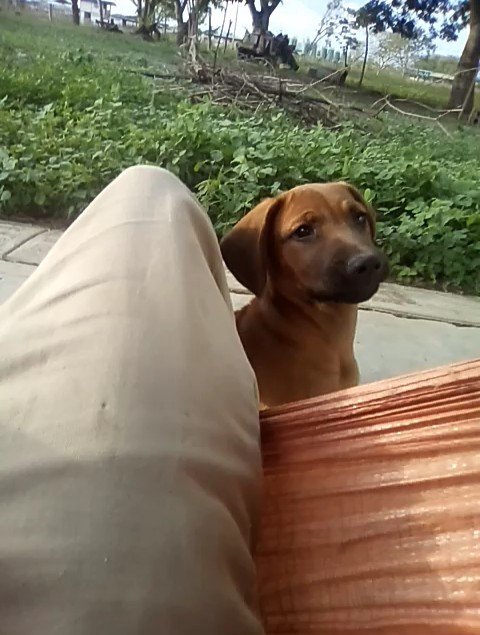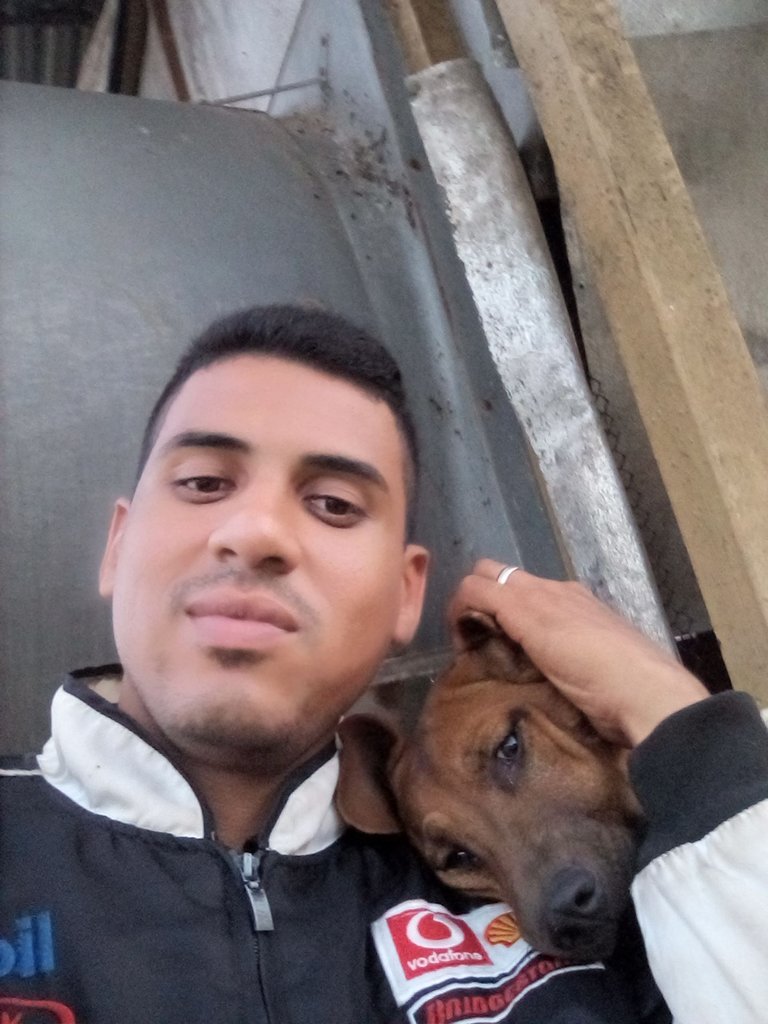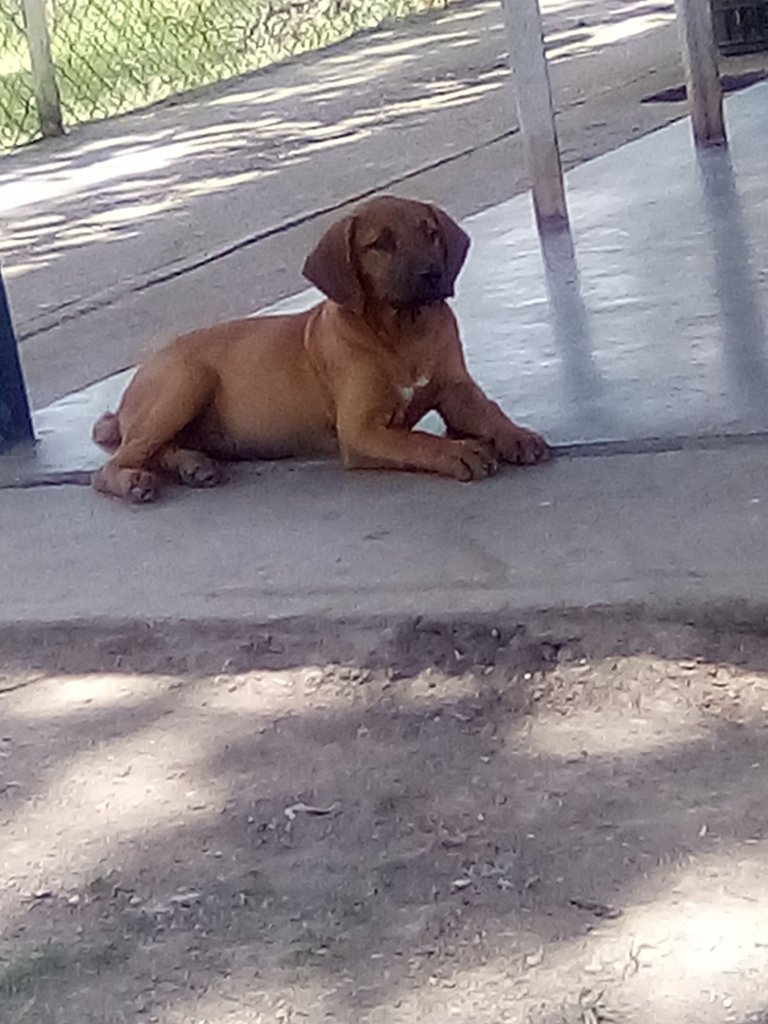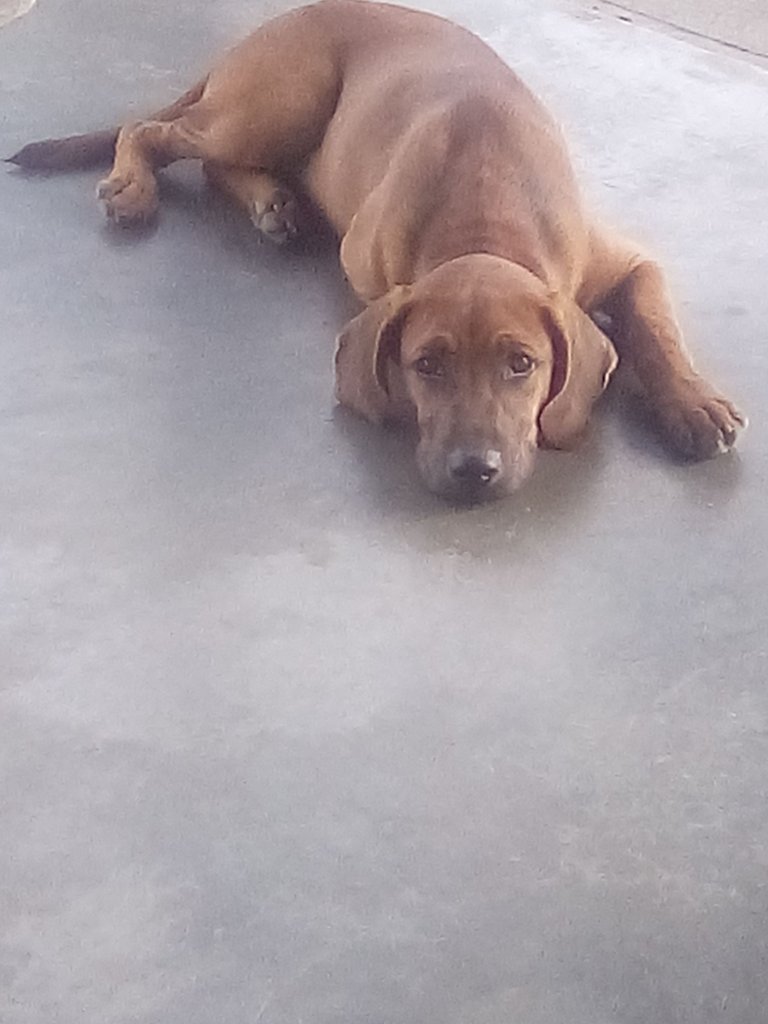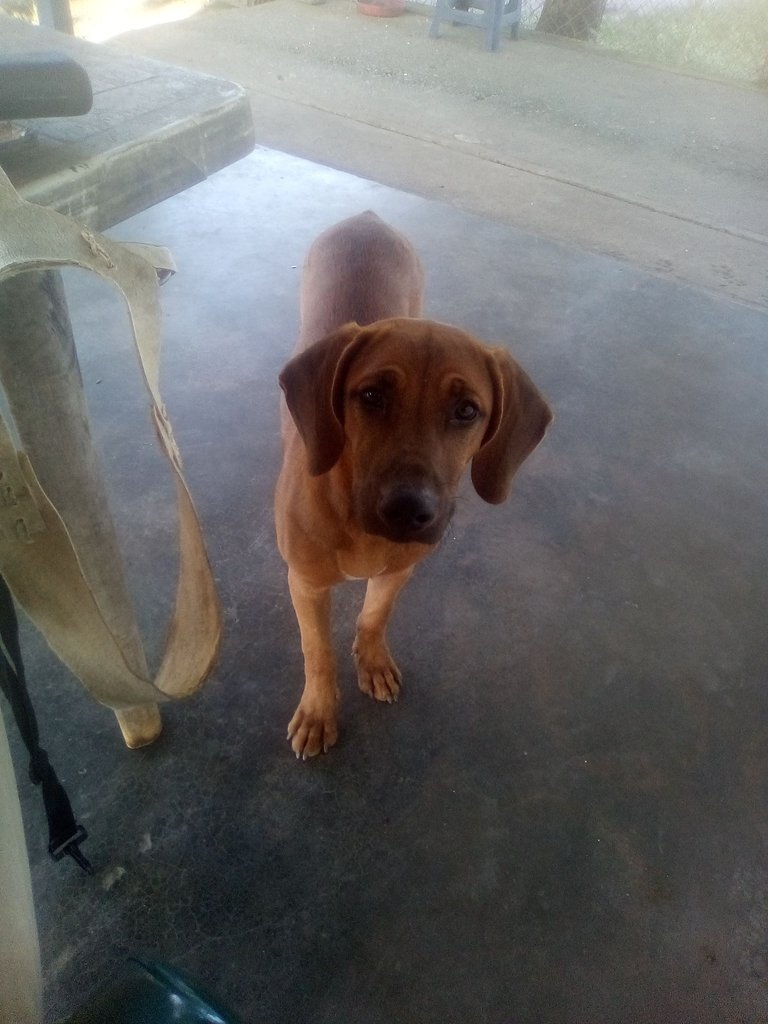 Quise compartir este gran recuerdo y lo digo de esta manera ya que hoy no está con nosotros, un buen dia salí de permiso para mí casa y cuando me reincorpore al trabajo me dijeron que el "niño" había muerto en un zona cercana a la granja donde me encuentro, fue un golpe duro, ya hacen unos meses de su partida pero quise compartir esto con ustedes y mostrarles a este gran ser que formó parte de mi vida y que ha sido uno de los mejores compañeros de trabajo y de vida que he podido tener y agradezco al destino por haberlo puesto en mi camino. "GRACIAS COMPAÑERO". Nos veremos en el próximo post.
I wanted to share this great memory and I say it this way since today he is not with us, one fine day I went home on leave and when I returned to work they told me that the "child" had died in an area near the farm where I am, it was a hard blow, it's been a few months since he left but I wanted to share this with you and show you this great being who was part of my life and who has been one of the best work and life companions I've ever had. I was able to have and I thank destiny for having put it in my path. "THANKS MATE". We will see you in the next post.
---
---