HAPPY BIRTHDAY BRITT ❤ A Hive gift from all of us, especially for YOU!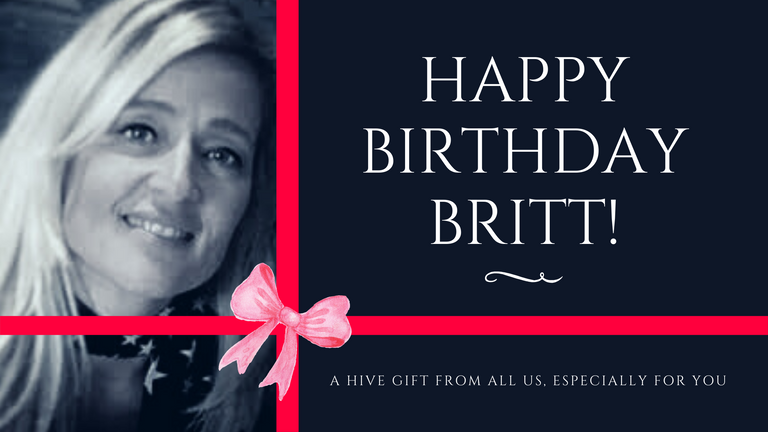 "There are still some wonderful people left in this world! They are diamonds in the rough, but they're around! You'll find them when you fall down– they're the ones who pick you up, who don't judge, and you had to fall down to see them! When you get up again, remember who your true friends are!" ― C. JoyBell C.
A few years ago I had the pleasure of meeting a woman on this blockchain, our resident blonde bombshell who went from being a complete stranger to an acquaintance… to an almost unfathomably helpful server admin and ultimately an incredibly special friend - a person who like a handful of others around here continued to see the light, love and good intent within me regardless of attempted environmental persuasion. Someone who has repeatedly gone out of her way and bent over backwards for me personally but also for literally countless other people here – and she continues to do so every single day, regardless of the private challenges, hurts and mountains which she faces in her life. She is the epitome of the words " Get up, Dress up, Show up and Never Give up!" - a character of incredible strength, love and beauty – a person ANYBODY would be proud to call a friend… and TODAY (7th May) is her birthday! (Yes, I have done this post a little early so that it is already there for her when she wakes up)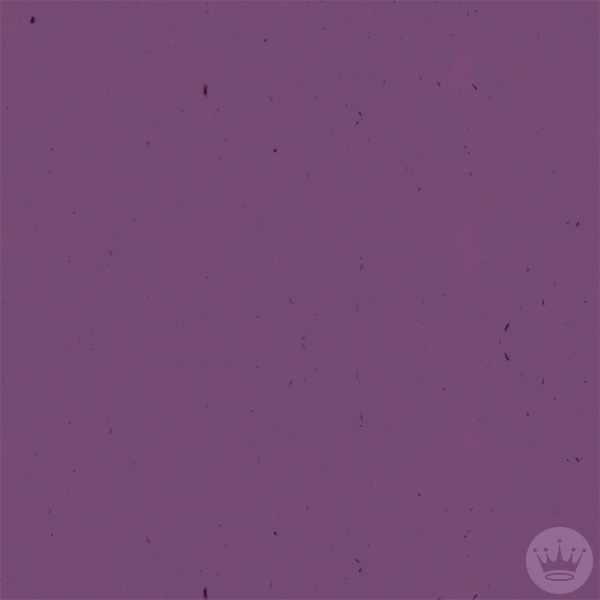 I have written this post for the obvious reason of wishing you an absolutely amazing birthday, but ALSO in an attempt to spoil you on your special day and that is where everybody else comes in… Women and even more so, mothers are generally REALLY bad at spoiling or treating themselves to the things they want… so I am making an attempt to "force my hand here" haha! I am not particularly big on celebrating my own birthday, which is ironic really because it truly is a special day, especially when that person means a lot to you and adds value to your life. We had a voice chat on Tuesday and I should have asked you then, what you would get for yourself as a spoil if you could… but YOU, being YOU – were too busy offering me an ear and shoulder for the train wreck I have recently walked away from. So here I am now…
I would like to generate AS MUCH Hive as I possibly can from this post which will ALL go to you obviously so that you can put it towards something special… FOR YOU! The only thing I ask, is that you share that spoil (when you get it and whatever it may be) with the rest of us in a post at the time! Please do NOT go and power it up, lol – I know that is what we all generally do, but there ARE exceptions… and this is one of them!!!
---
So, to everybody else reading this – let's do our best to spoil Britt as best we can! If you are willing... please reblog this and share it in whatever other ways you can.
ALL the earnings from this post will be transferred to brittandjosie after the full curation period.
If you would prefer to send Hive or HBD directly – you can send it to my wallet, just please be sure to add a memo relating to Britt.
I will do a follow up post showing the calculations as well as confirmation of the full balance transferred to @brittandjosie.
---
❤ HAPPY BIRTHDAY SWEETIE ❤
I hope your day is filled with laughter, smiles and an abundance of love in every direction!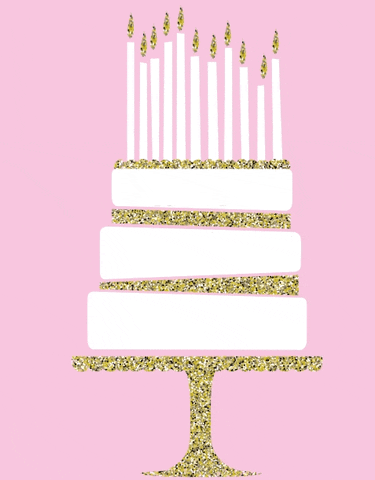 "A real friend is one who walks in when the rest of the world walks out." — Walter Winchell
You are LOVED!
I have tagged a few of Britts (and my) friends so that we can make this a worthy gift. I hope none of you mind - and if you do, please accept my sincerest apologies
@wwwiebe @jerrytsuseer @notacinephile @thekittygirl @derekrichardson @zord189 @wesphilbin @eugelys @denmarkguy @stevenson7 @joanstewart @priyanarc @silversaver888 @dswigle @abh12345 @galenkp @meesterboom @bigtom13 @drakernoise @darsico @bdmillergallery @lizelle @arcange @nathanmars @slobberchops @felt.buzz @farm-mom @niallon11 @theycallmedan @pixiepost @innerblocks @ladiesofhive @melinda010100 @karenb54 @justclickindiva @kaerpediem
---
❤❤❤
Until next time...
Much Love from Cape Town, South Africa xxx
Jaynielea

JOIN US ON DISCORD
SUBSCRIBE TO THE LIFESTYLE LOUNGE COMMUNITY HERE
JOIN US ON TWITTER


ALL IMAGES ARE MY PROPERTY UNLESS OTHERWISE CREDITED
---
---