Chase That Ball | #Monomad Challenge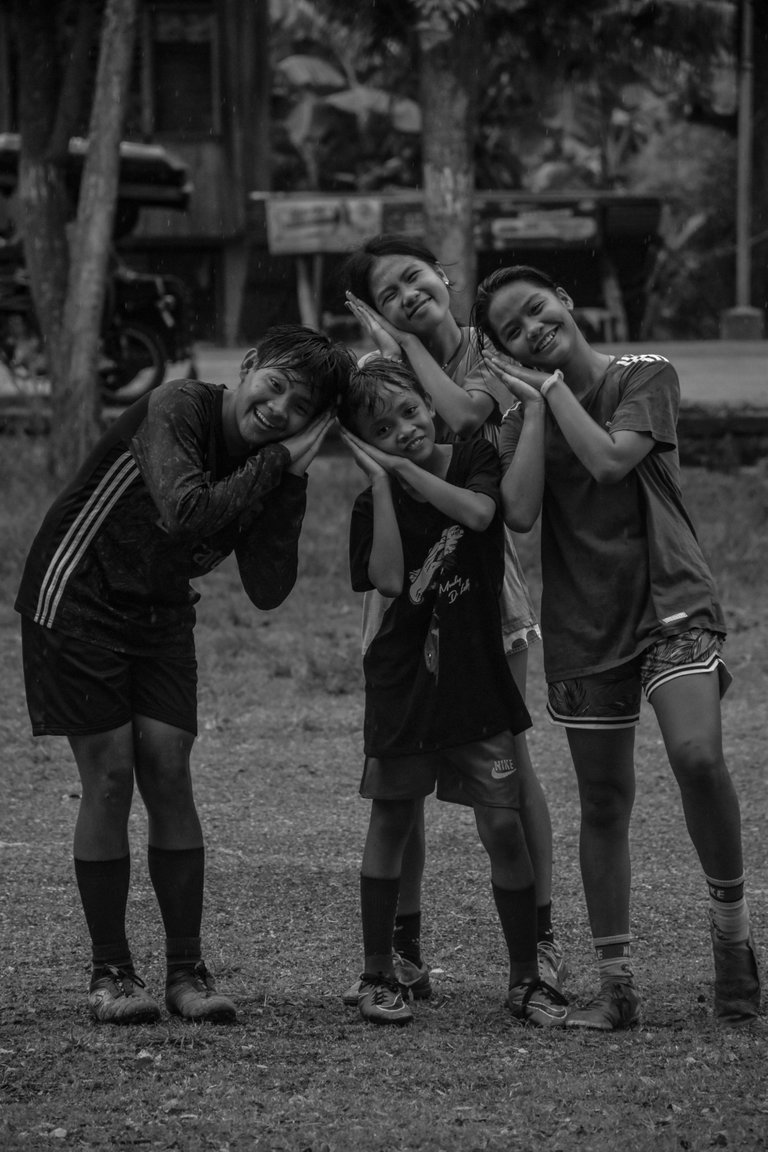 Every time I drive my wife on the way to her workplace I always notice these youngsters playing football in the broad area of church grounds, which is the only spot in the town that is a perfect place to play such a game, and is located just along the national highway the reason why it always caught my attention. Since I'm a fan of the sport I kinda ask myself why don't I take photos of these youngsters instead. So by the next day, I make sure to bring my camera with me, and since I'm using a telephoto lens I positioned myself from afar so as not to get noticed by the youngsters because I wanted the photos to be stolen shots so as not to distract their practice and they would just focus on their play.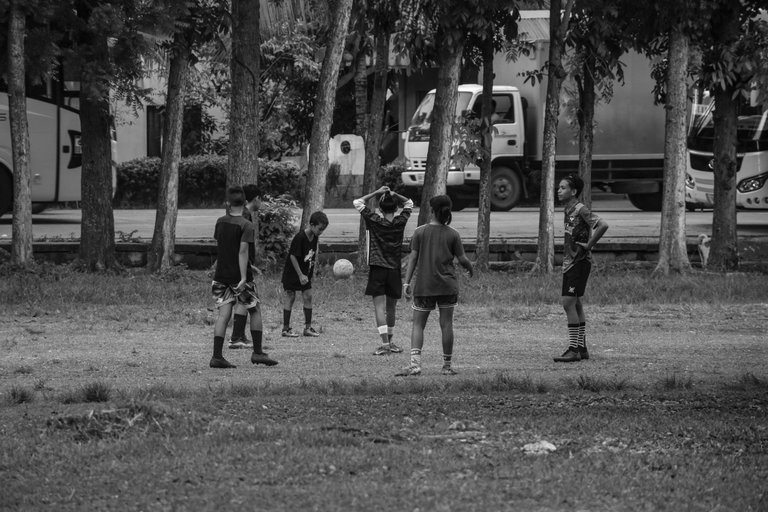 However, just after a few clicks on the shutter, I heard someone screaming in Cebuano dialect "naay na mitik nato" (we are being photographed). Right there and then the youngsters who were keeping the ball up in the air for a while stopped in an instant and made a quick pose in the camera. Which made me smile and felt guilty at the same time as I distracted their practice moments. Anyhow, I went even closer to them instead, to have a small chit-chat as well and told them to just keep doing their practice game and not be distracted by my snaps.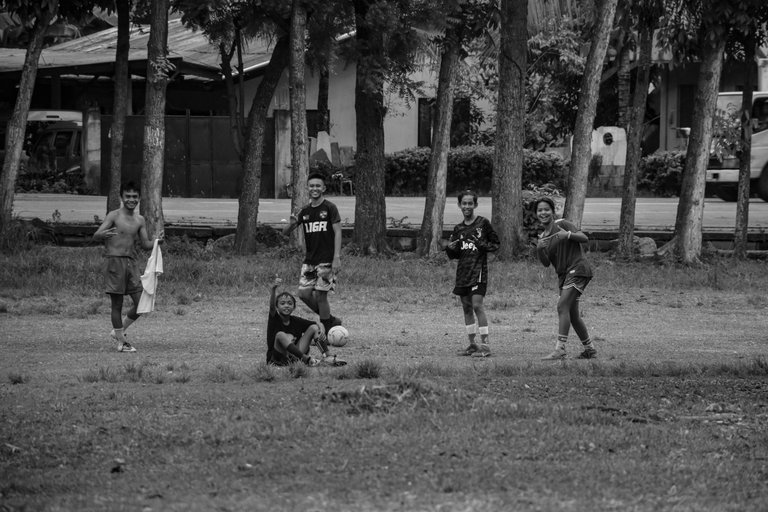 A quick pose right after one of their team members screamed that they were being photographed.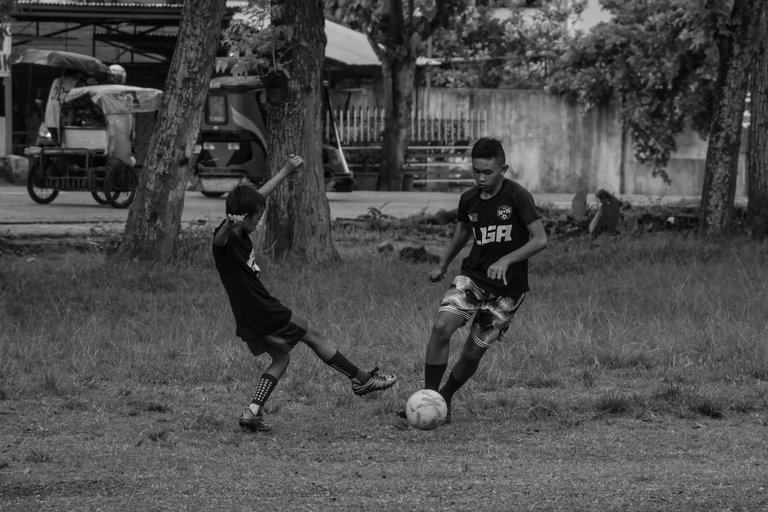 As they continue their practice game I talked to one of their coaching staff and shared with me that these youngsters were new recruits for the team preparing them for the incoming inter-town football tournament, new bloods as the exact term he used. There had been a senior team already, but the coaching staff told me that during school breaks they conduct a summer camp for youths that wanted to join the team.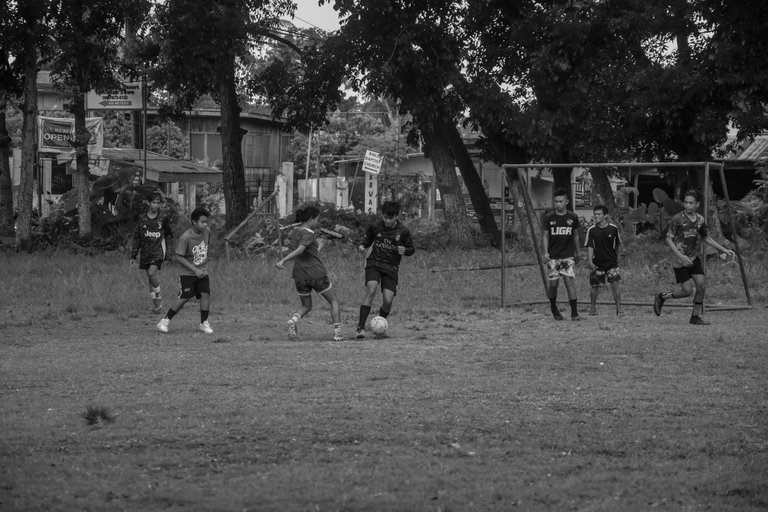 These two young lads here even asked me if they can have solo snaps, which I didn't hesitate to take at all. On top of that, both of them asked me if I have a Facebook page wherein they can view and get a copy of their photos. Instead, I asked one of the youngsters for his FB account so I will be the one sending him all their photos. For sure someone will be changing their profile picture very soon.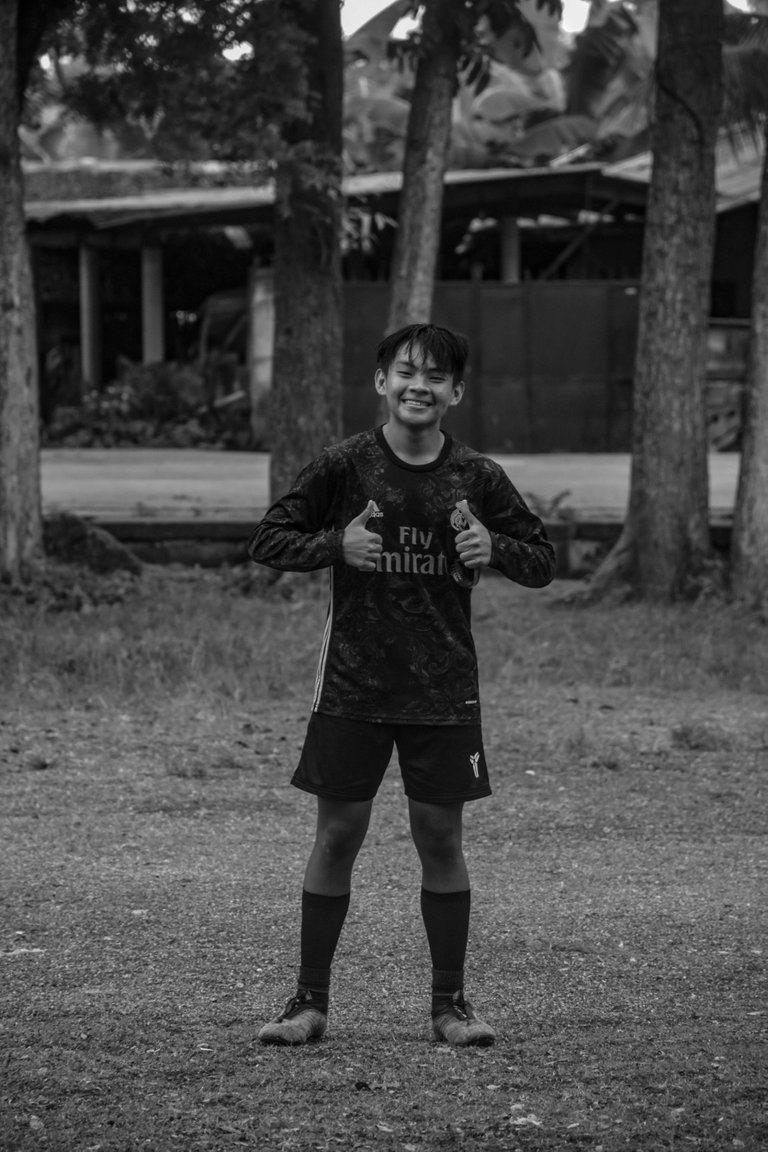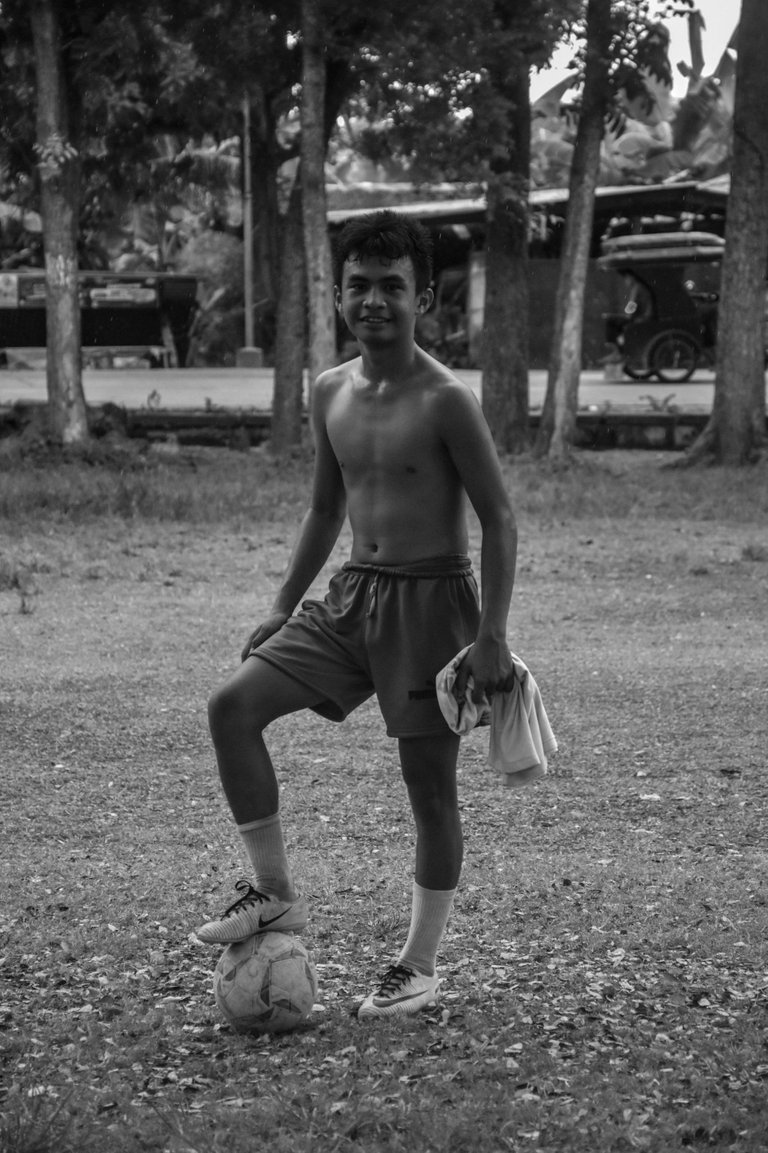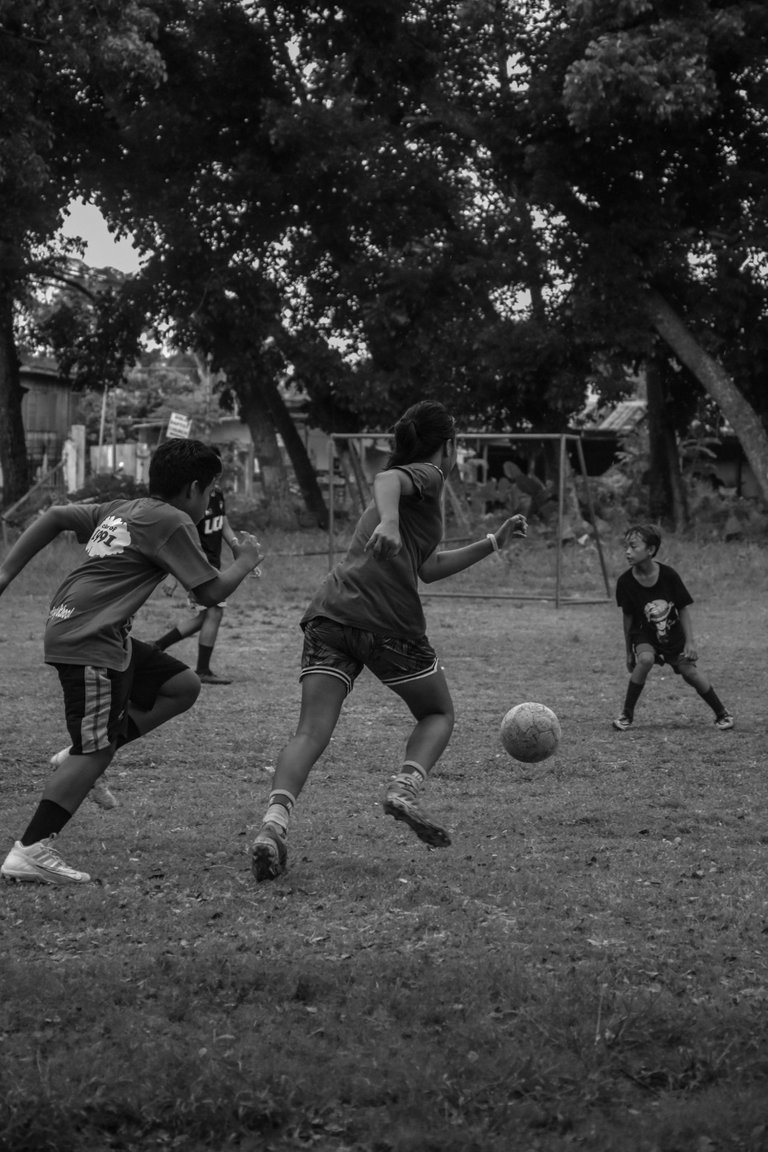 Aside from lads, ladies were also welcome to the summer camp just like in the above photo wherein ladies play along with the lads for the practice game. As per the coaching staff whom I had a chit-chat with, they had actually an all-women team as well who all are seniors years already, so might as well they recruit rookies all at once.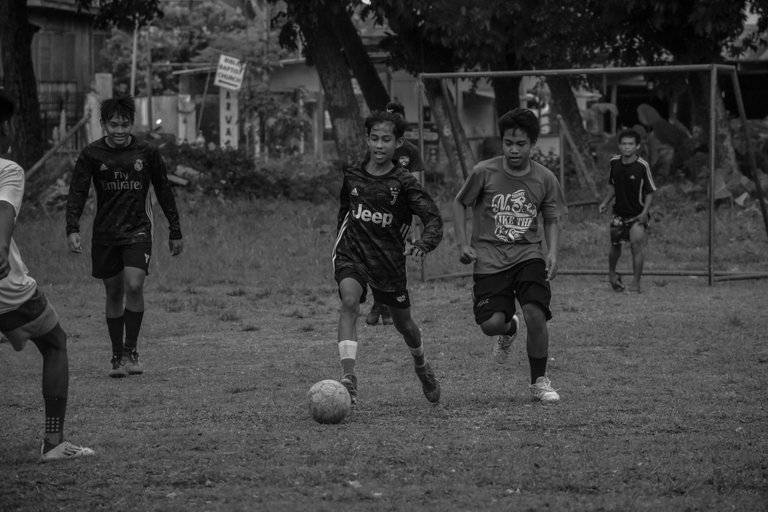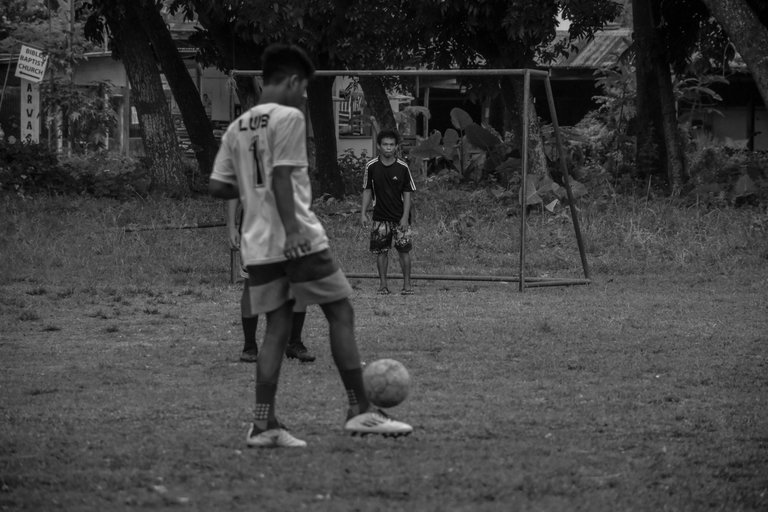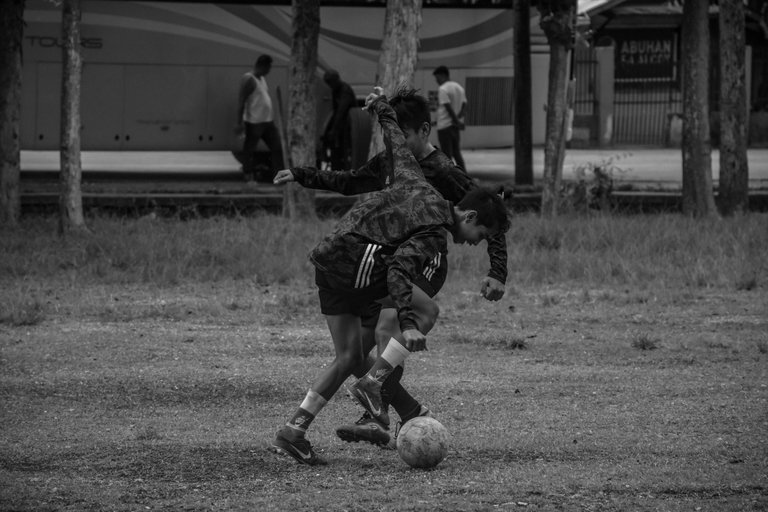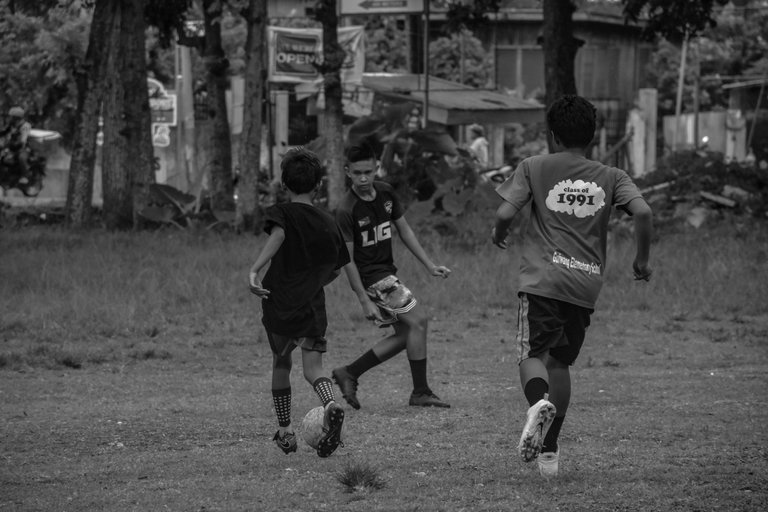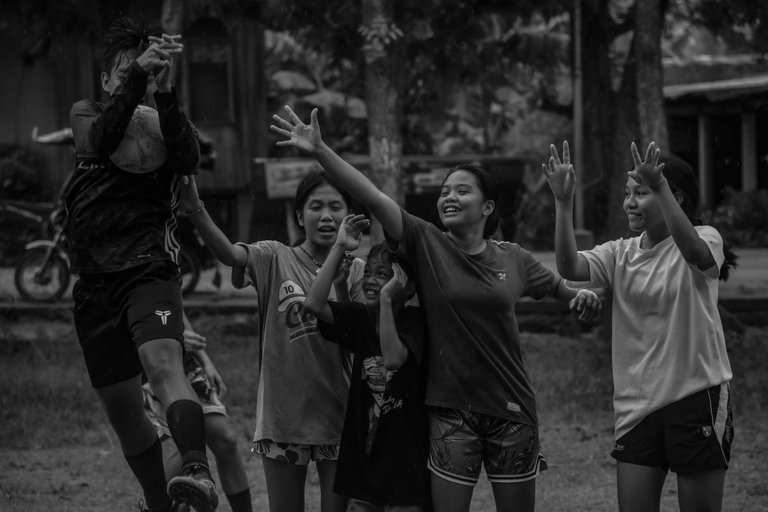 After a short break from their practice game, they got a chance to have them all being in one frame. They were actually many enrolled in the summer camp it's just that some of them didn't arrive yet as told by their coaching staff. Thanks to the youth council of Alcoy, Cebu by the way for making school breaks of these youngsters' even worth enjoyable and certainly making new friends as well.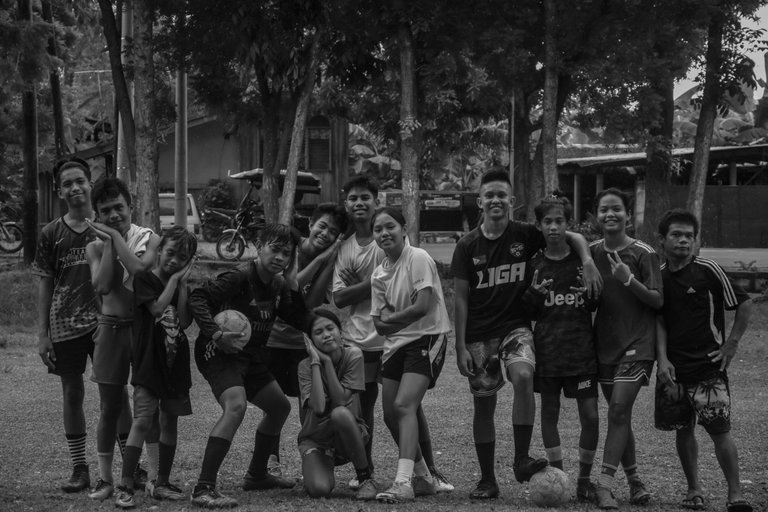 Above photos were all captured by yours truly. These photos will be my entry as well for the #monomad challenge of @monochromes.
---
---