Cuartel Ruins And The Immaculate Conception Church Of Oslob, Cebu | #Monomad Challenge
Hi there Black and White community, for today's content I will be sharing some of my snaps of Cuartel Ruins of Oslob which is considered as one of the heritage sites in Cebu island. Oslob by the way is located in the southern part of Cebu that is well-known for its tourist attraction of whale shark watching.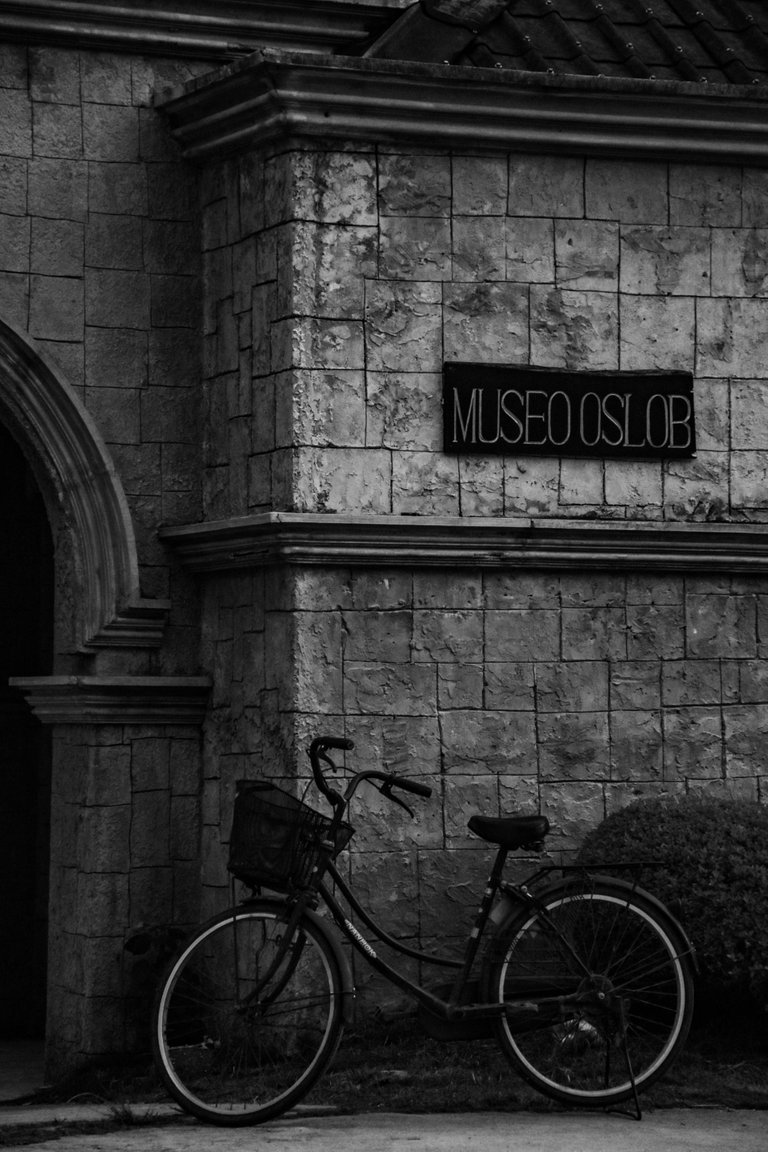 It is believed that Cuartel ruins were built by Spaniards dated 1860 during their colonization of the island, that every block of the structure are made from coral stones which made the structure withstand any catastrophe. It is believed that the Cuartel will serve as Spanish barracks but left some of the structure unfinished as they fled as Americans takes over.
Some of the structures were turned into a museum (MUSEU OSLOB)like in the above photo unfortunately it's already closed by the time we arrived there. While the remaining ruins were left untouched but well maintained by their local government.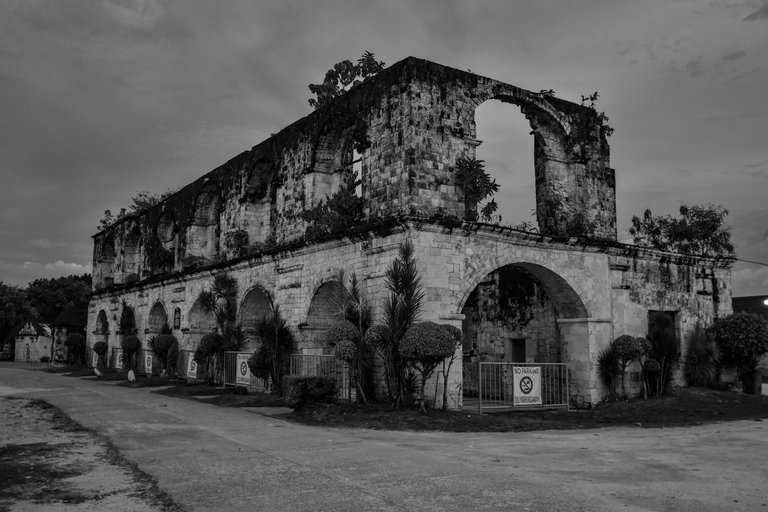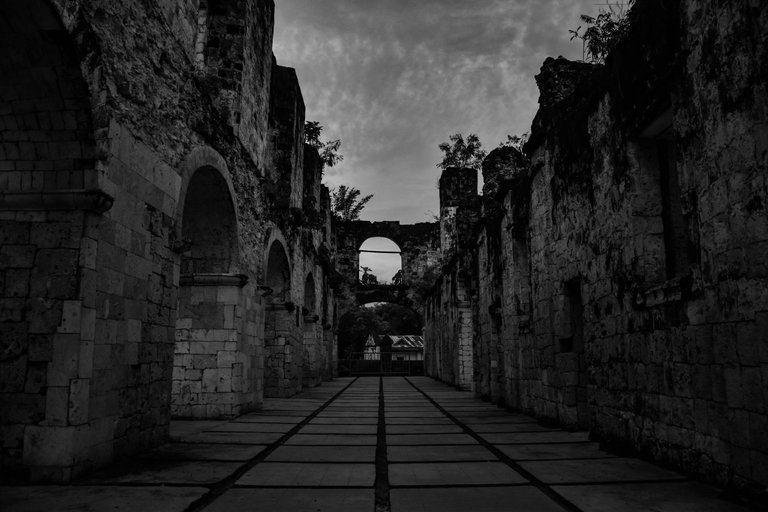 The inside of the remaining ruins.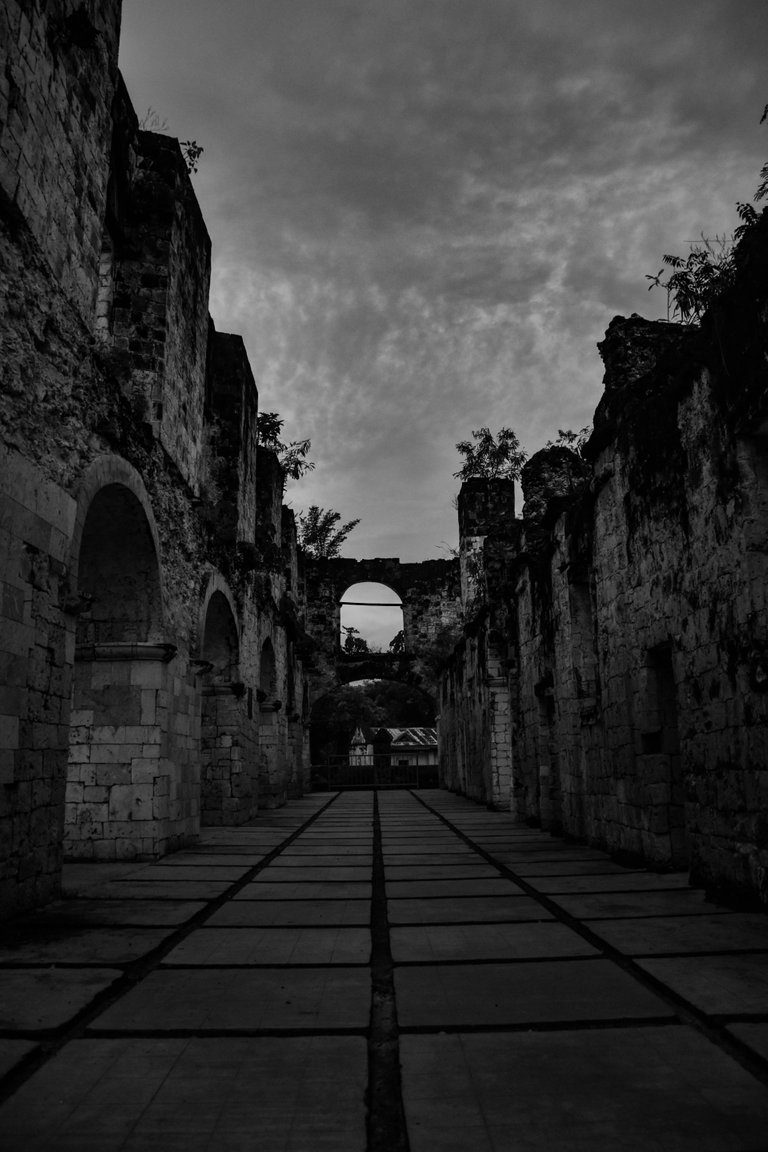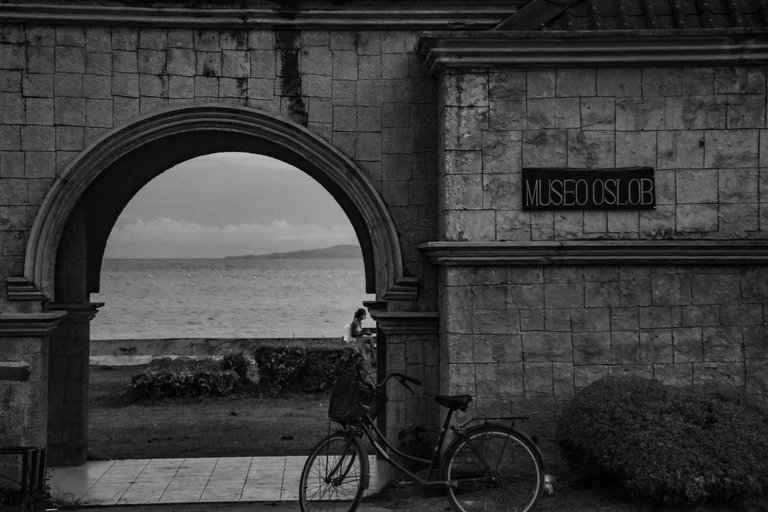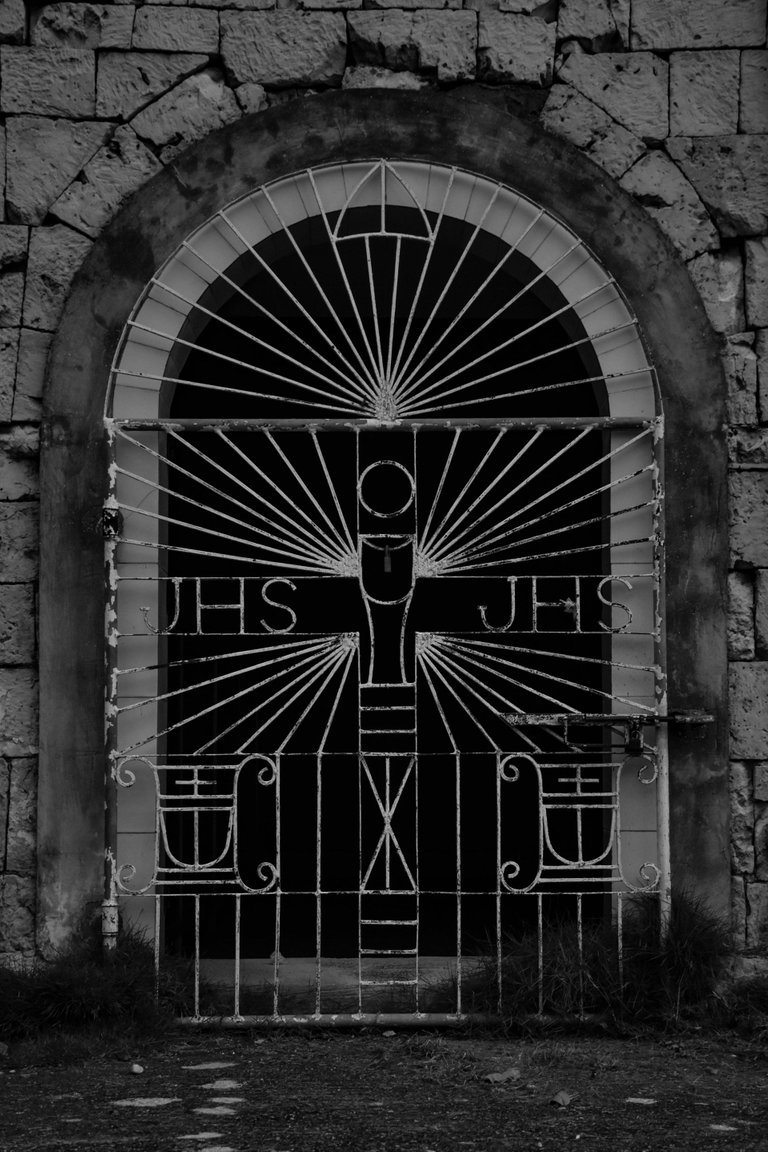 Across the Cuartel Ruins is the Immaculate Conception Church which is considered a historical structure of the town as well. The church is even older than the Cuartel Ruins itself since the church was commenced in the year 1830.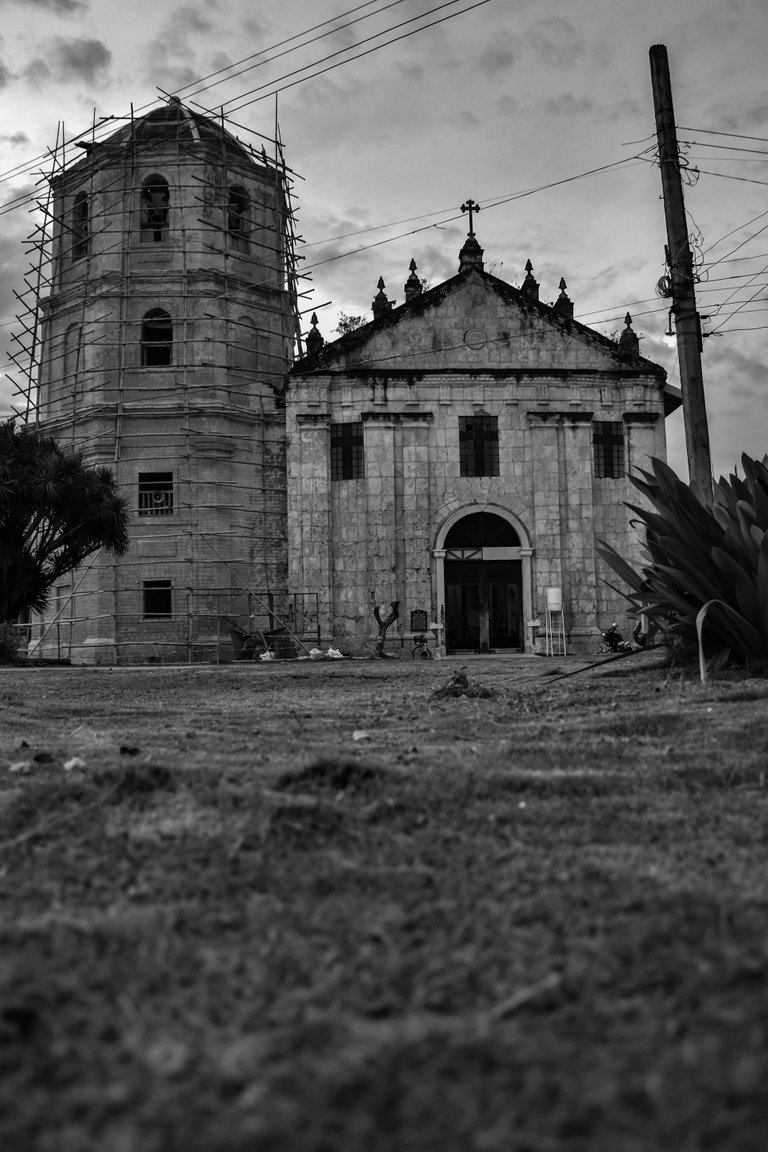 As you can see in the photos the church's bell tower is being restored and so with the main door. The church was also made from coral stones as well.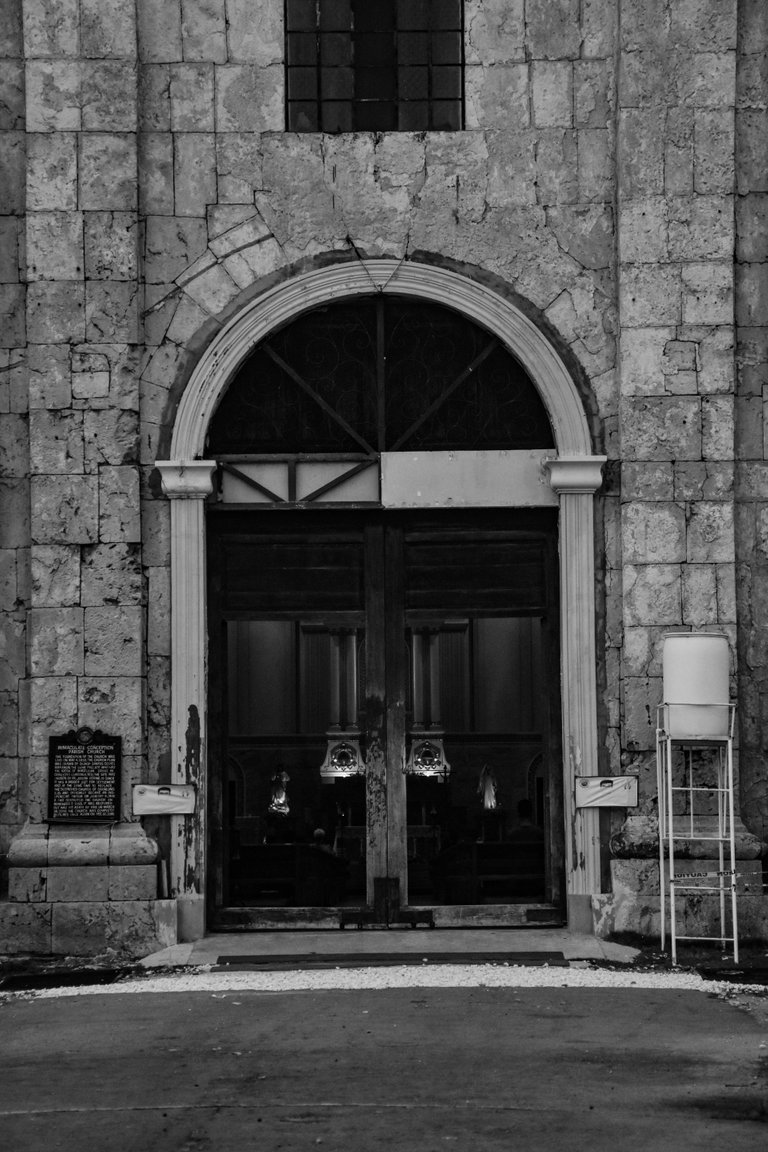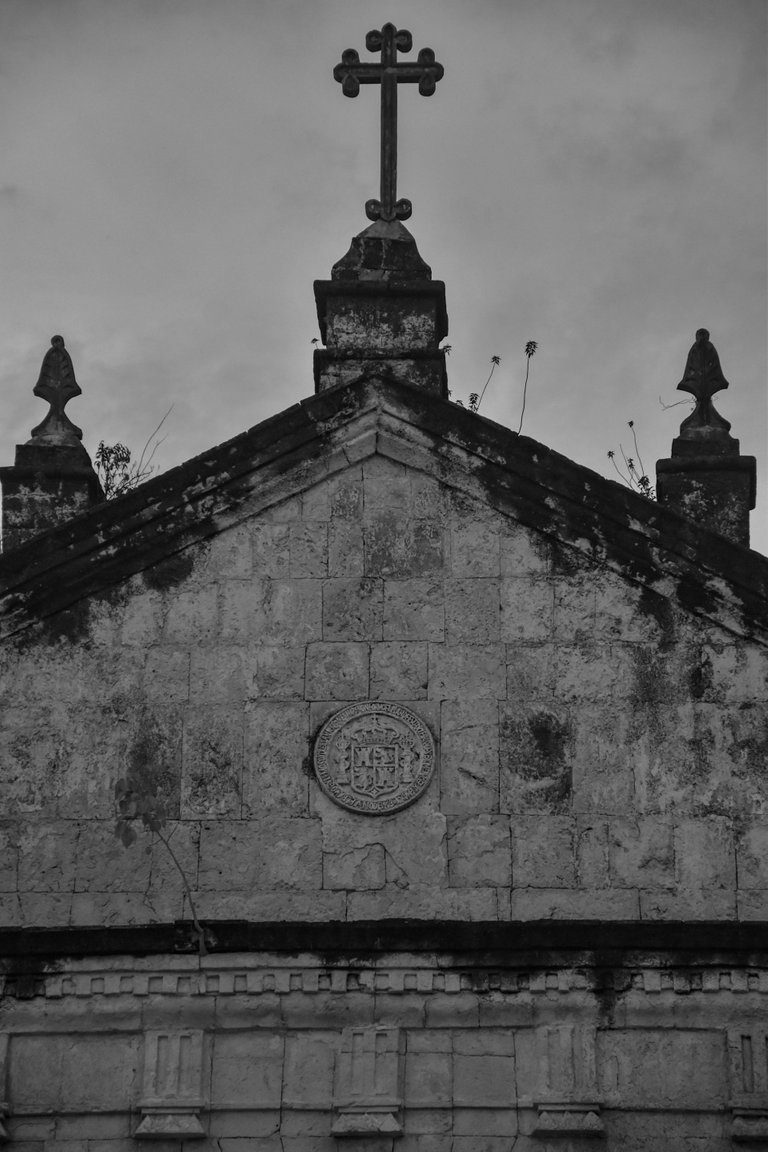 As I zoomed in I noticed that there is seem to be a carved logo in the upper portion of the church.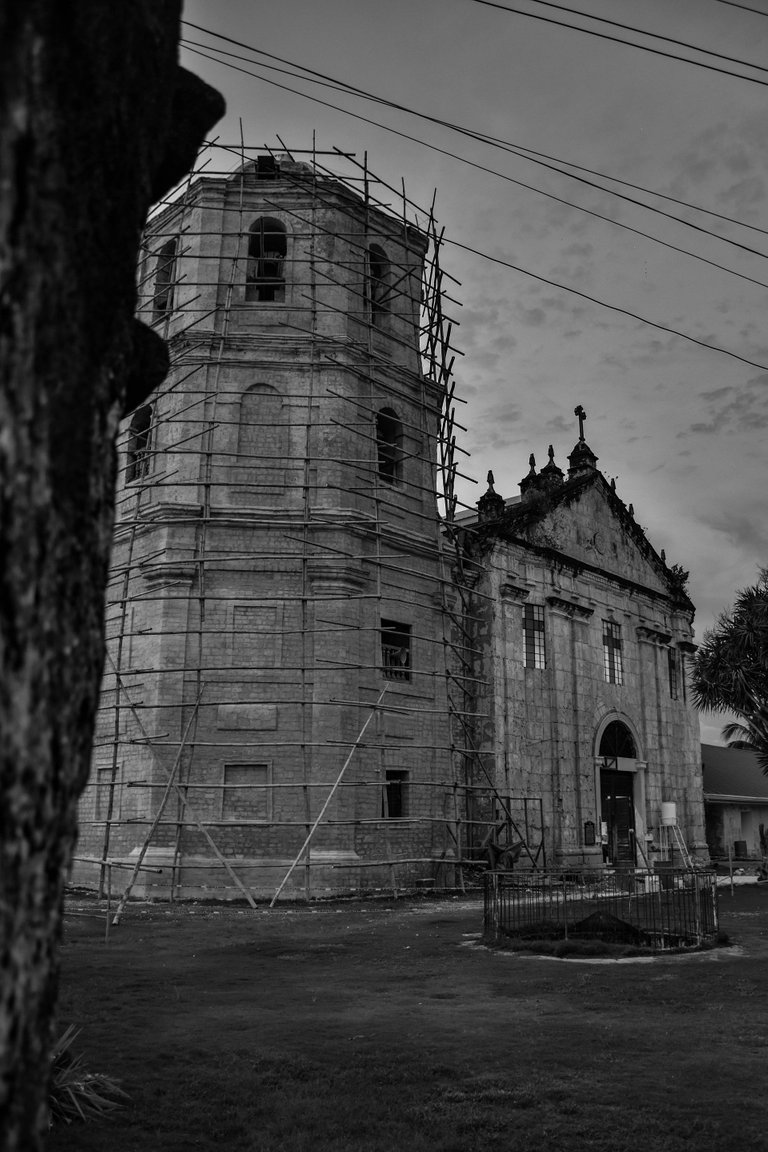 The above photos were all captured by yours truly and these will be my entry as well for the #monomad challenge of @monochromes.
Photos captured using Nikon D5600 + Nikon 40-150 lens
---
---