Historical Structures | #Monomad Challenge
Hi there Black and White community, I hope everyone is doing well today. For today's content, I will be sharing some of my snaps with the old structures in the town of Argao, Cebu. These structures were more than one hundred years old already, a century-old I must say, and still very well preserved by the local government as it is considered historical sites of Cebu Province.
The structure I am talking about is their San Miguel Arcangel Church and Argao Hall of Justice which both structures ages more than a hundred years old. The photo below is the San Miguel Arcangel Church which is located at the center of the town. It is believed that the church was built during the Spanish colonization.
At the upper portion of the church is an image of San Miguel Arcangel that is crafted from coral stones in which the church is made of.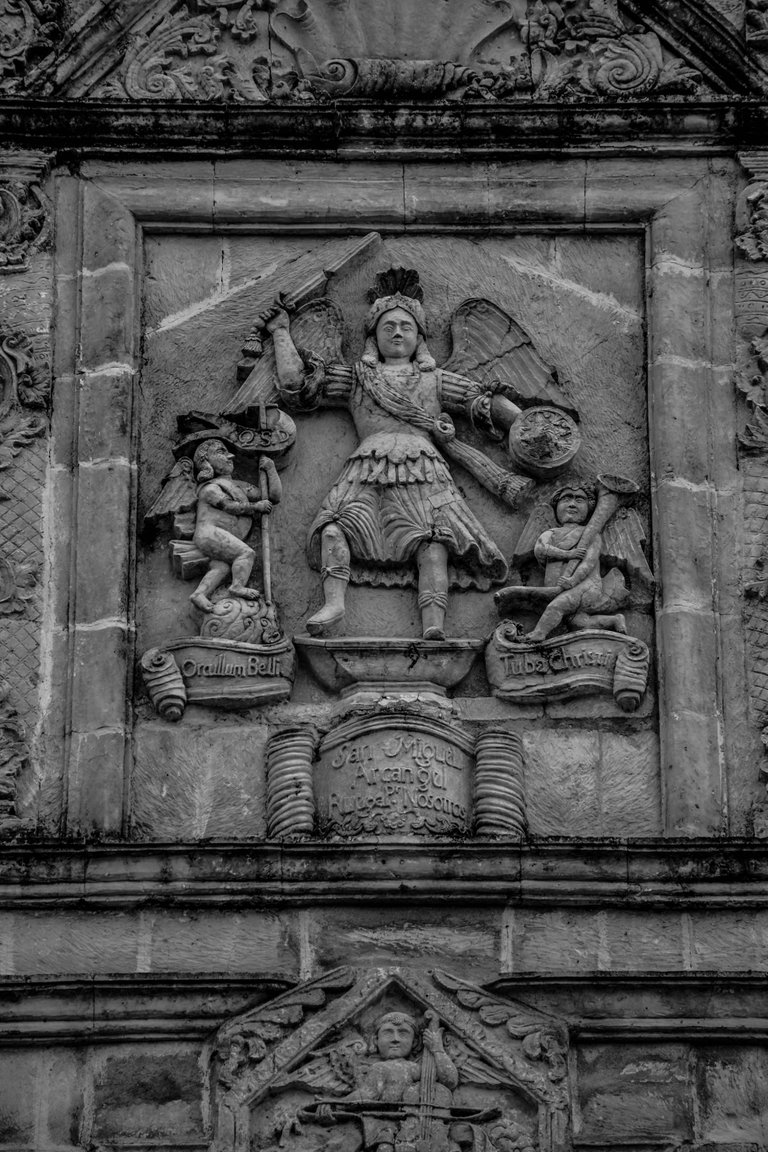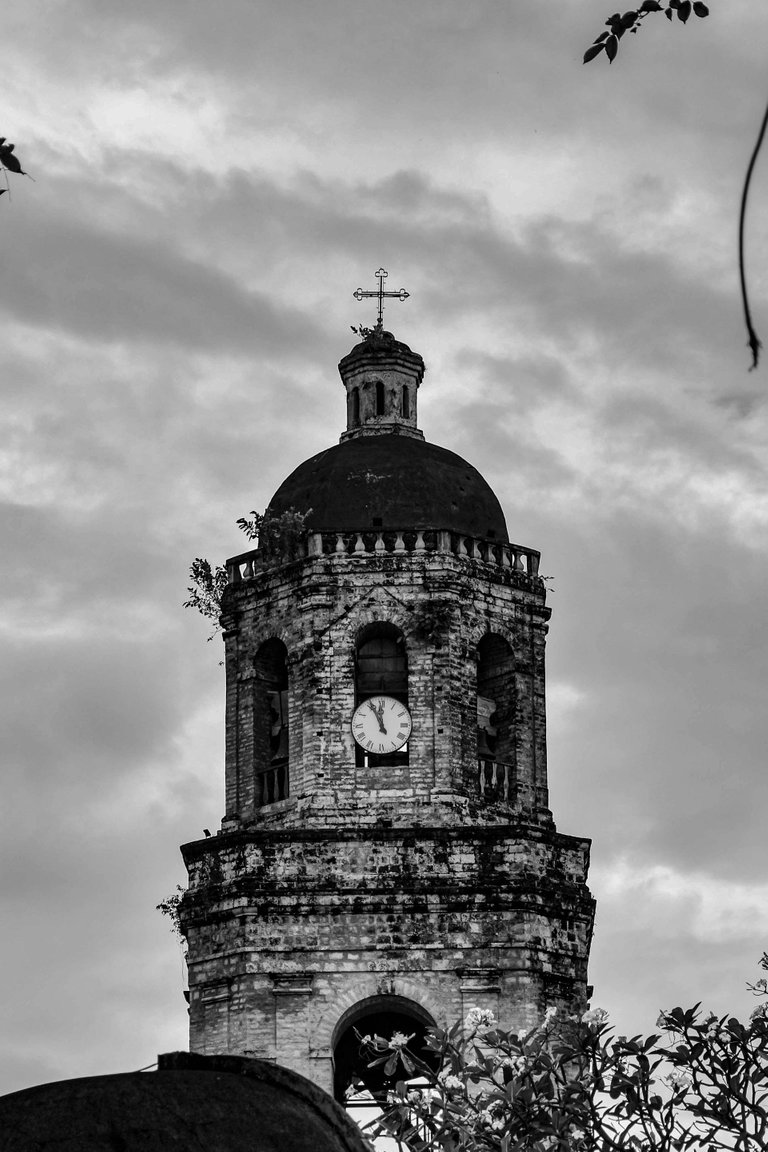 And I took a snap of the church's bell tower, it really caught my attention since all the churches I visited in the southern part of Cebu, the San Miguel Arcangel Church of Argao is the only bell tower that has a clock attached to it, which I think is very helpful for people who are not conscious of the time since it is very visible to the town's center.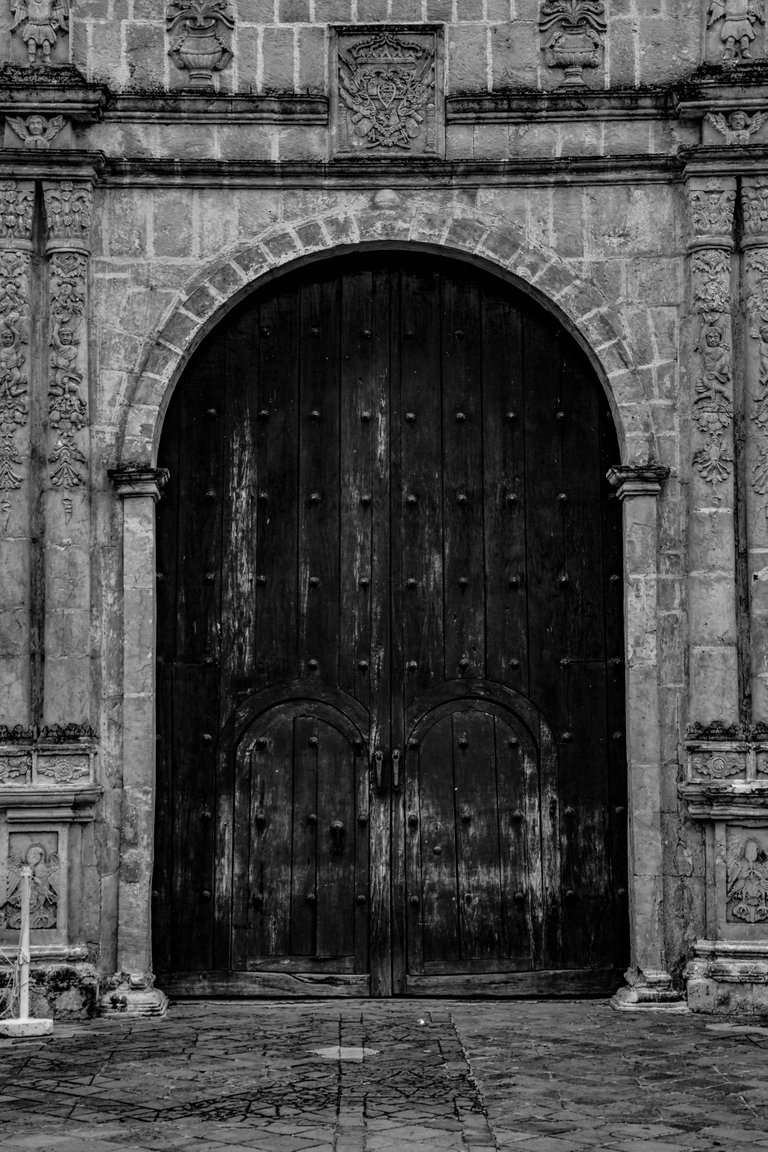 Another thing that amazes me about the church is there massive main door with two small doors of the size of average human height. From the looks of it, it is likely the same age as the church as well. Unfortunately, by the time we visited the church, it was closed.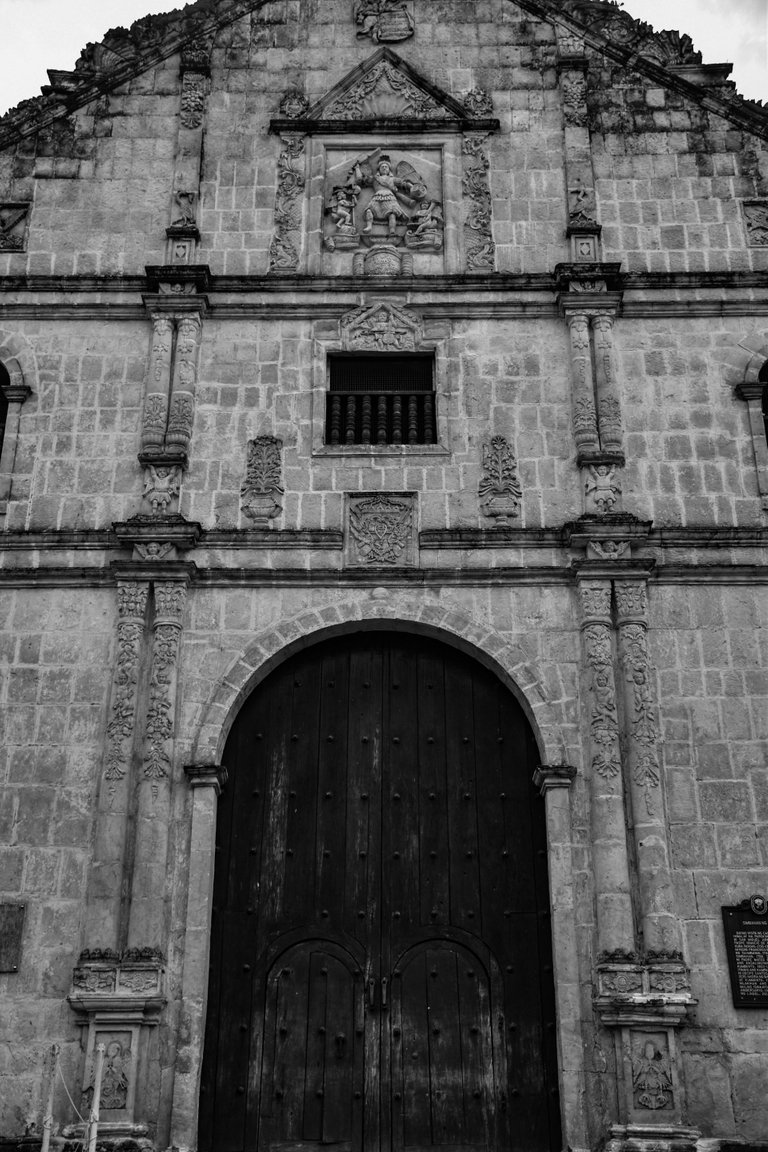 Aside from the more than century-old church, the other historical structure that town Argao had is the Argao Hall Of Justice that is a couple of meters away from the church. The structure itself has a story to tell, during the Spanish colonization the structure is being used as a school then turned into military barracks and had been destroyed during the Second World War, but it was restored and now used as the Hall of Justice.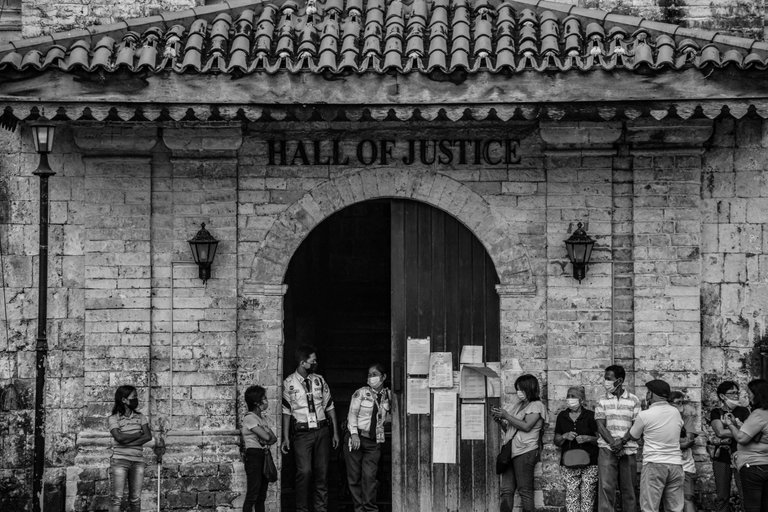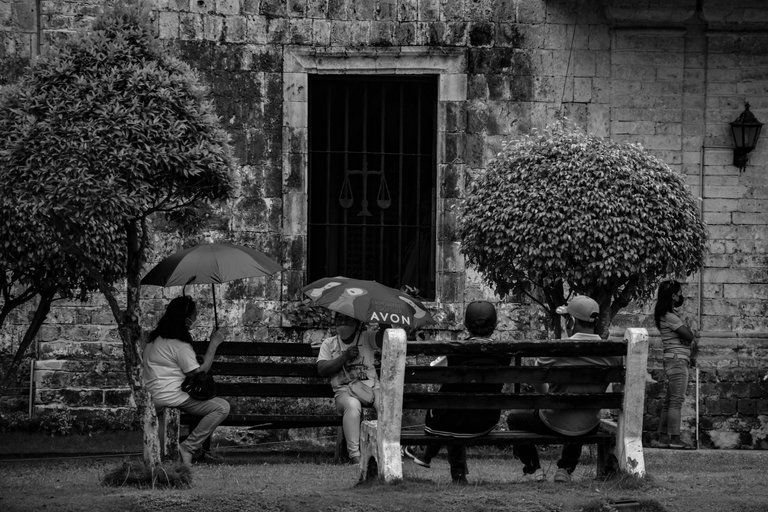 In front of the Hall of Justice is the town's public plaza where people can freely roam around. There are a lot of people at that time since the Hall of Justice just opened the main door after the lunch break. The Hall of Justice structure is made of coral stones as well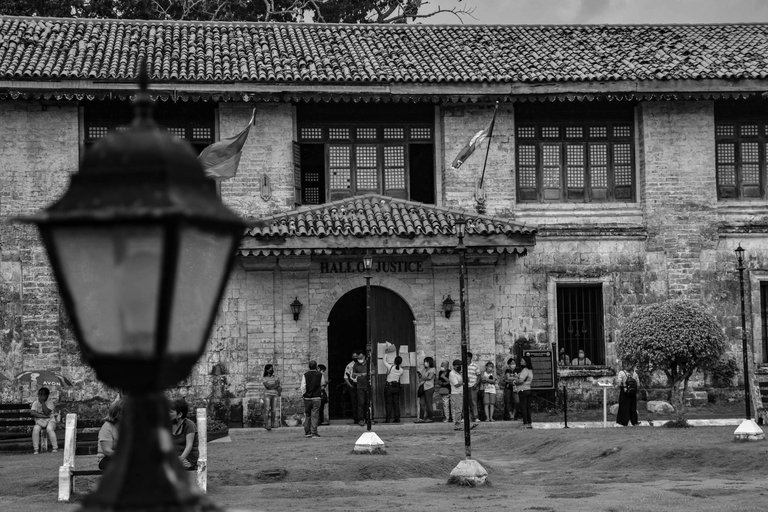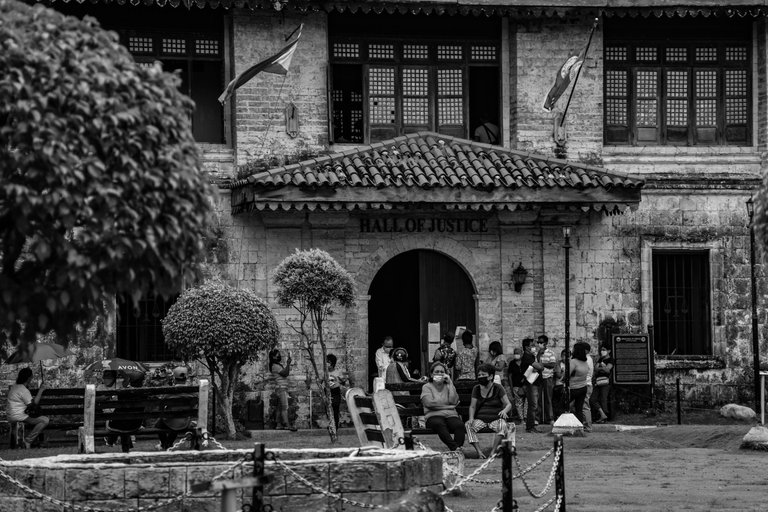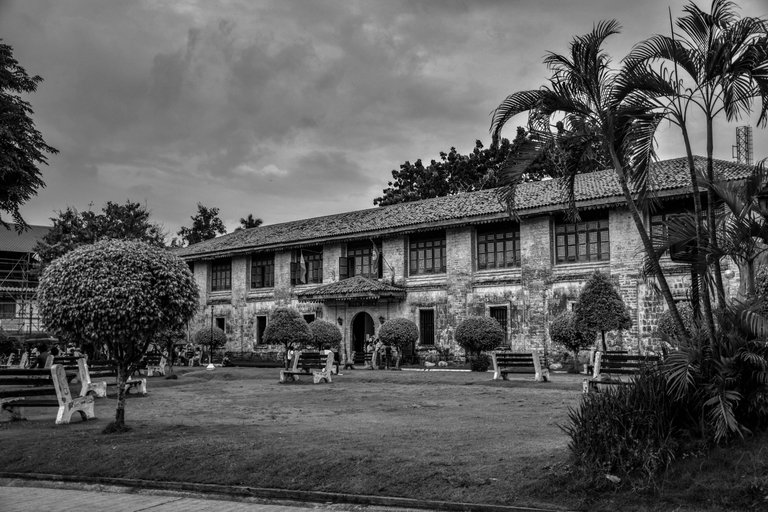 The above photos were all captured by yours truly at Argao, Cebu using Nikon D5600 + Nikon 40-150 lens. These photos will be my entry as well for the #monomad challenge of @monochromes.
---
---