Life On Two Wheels Series #21 | #Monomad Challenge
Hello there Black and White community, hope everyone is doing fine wherever you are right now. And for today's content, I will be sharing once again my Life on two wheels photo series. One of the reasons why I love capturing motorbikes is that I myself a rider too, in fact, we have a community of riders here in our town that usually go for long rides and visit places that we haven't been yet, and the fastest way to get to such places is through motorbikes. Plus the breathtaking scenery that we see along the way getting to that place, especially if the group decides to go motorcycle camping. Check out the photos below.
Well anyways, in our riding community we had different brands of motorcycles. In fact, the name of our riding community is All Motorcycle Brands Club (AMBC) the community doesn't require any specific brands, as long the bike is in good condition then you're very much welcome to join the club. In connection with this content, I can picture out with these photos I'm going to share what our riding community looks like when we go for long rides or motorcycle camping.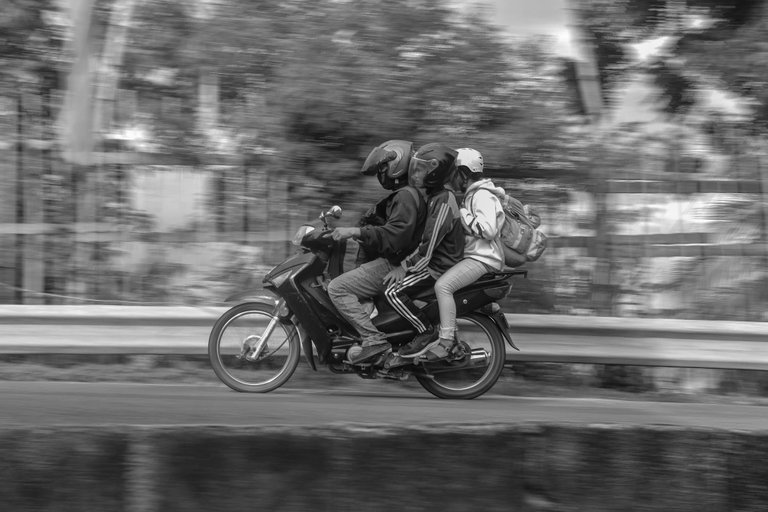 As you can see in the above photo, that is what exactly looks like when someone in the riding community had two back riders when we were out for a long ride or camping. This situation is very inconvenient for the driver because we can't deny having two back riders is really heavy and the sitting position alone makes it very uncomfortable.
While the below photo is likely a perfect motorbike for long rides and camping since it has a rack attached for holding storage, like tents and other essentials for camping.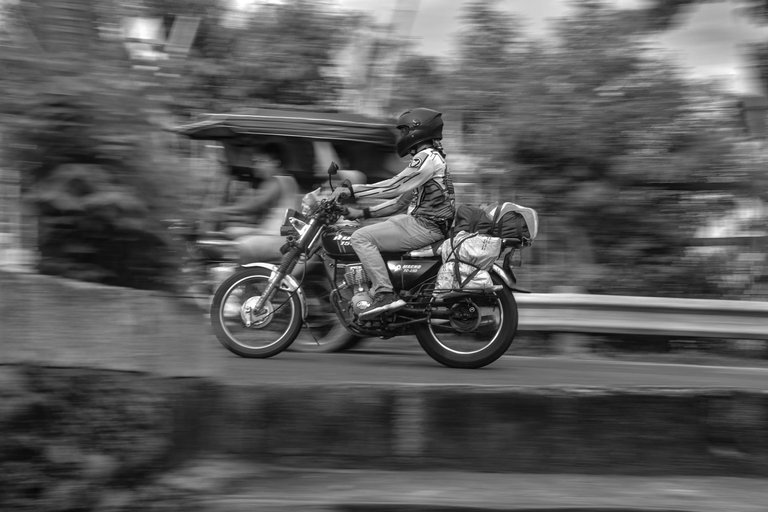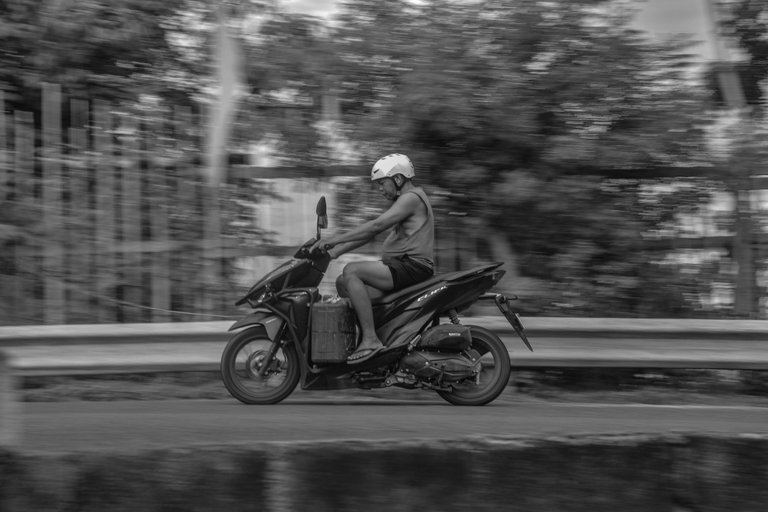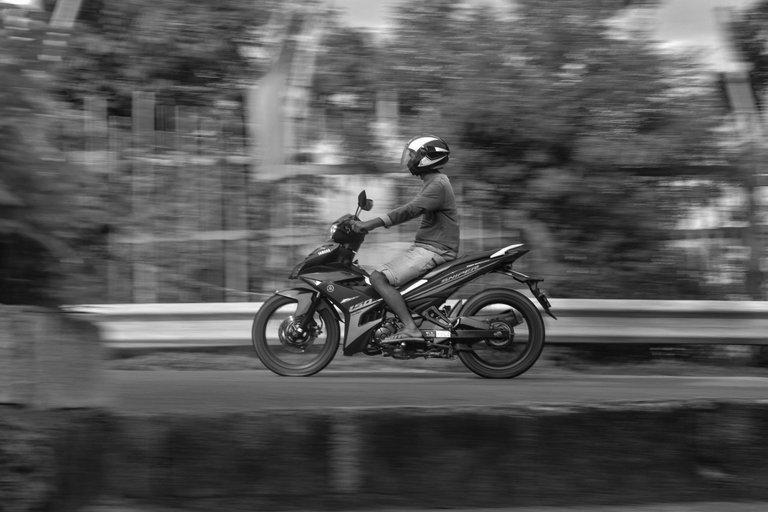 On the other hand, if the community decided to go for a long ride we usually don't bring bulky storage, one bag is enough, and some of them even don't bring any, they just place their things in the compartment space of their bikes, which is very comfortable for the rider, so with the rider with a back rider. Just like in the photo below.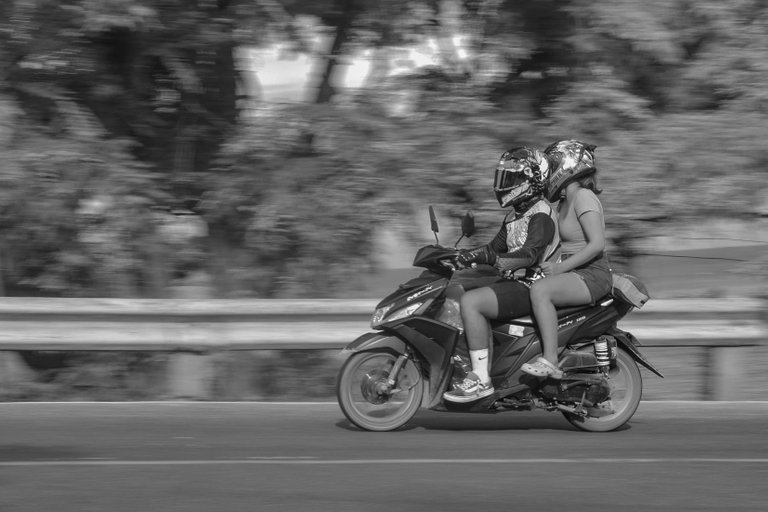 Above photos were all captured by yours truly using Nikon D5600 with an 18-140mm Nikkor lens. These photos will be my entry as well for the #monomad challenge of @monochromes.
---
---