Mono Weekend | #Monomad Challenge
Hi there Black and White community, I hope everyone is safe and doing well, and may everyone is enjoying the weekend. Speaking of weekends allow me to share my snaps at the plaza of Oslob, Cebu late this afternoon. The town's plaza is located on their coastline, a bay walk I suppose.
As I roam around to look for a subject to shoot, I stumbled upon this bike being parked on the roadside and it is supposed to be my only subject but I saw this man sitting on the bench so I move a couple of steps so as to include him on the frame and focus the camera on him instead.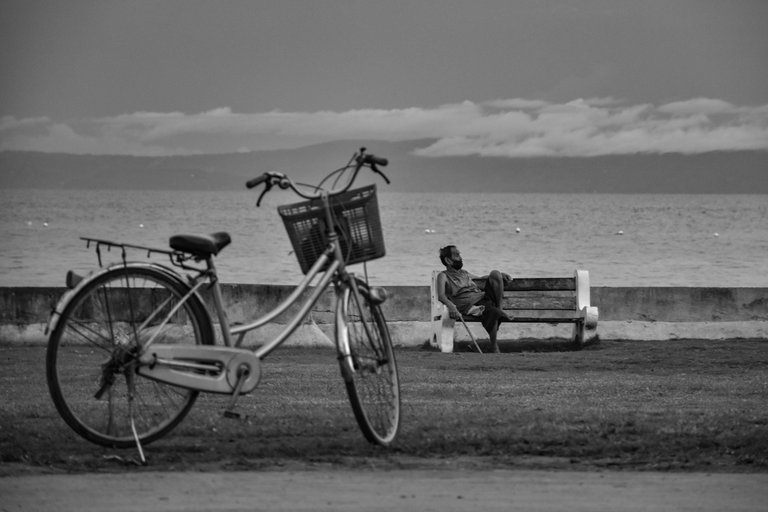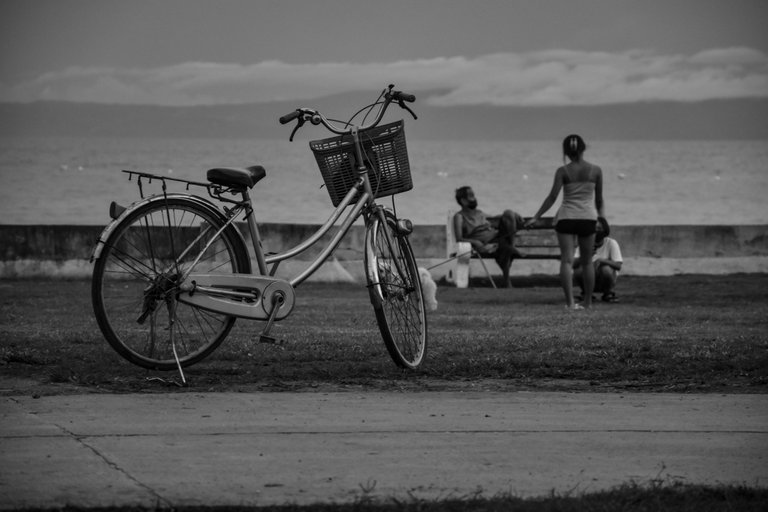 A few seconds after, two park-goers passed while strolling with their pet and stopped by to have a photo shoot using their phone. So I included them on the frame as well. They even did a selfie actually.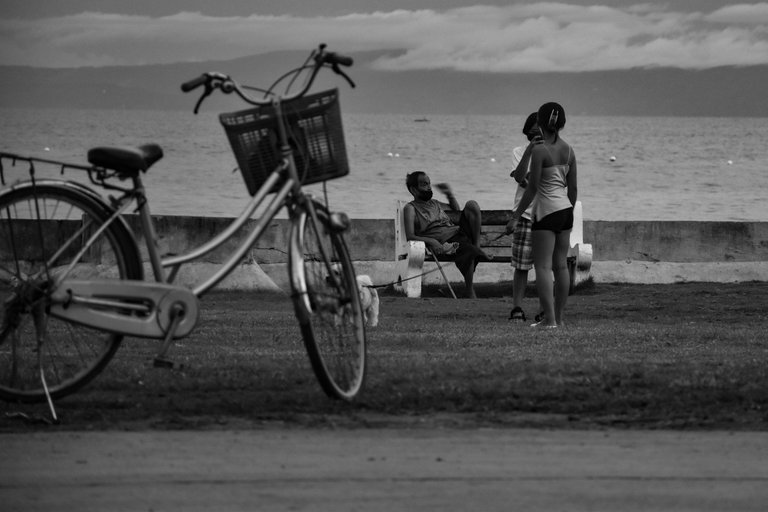 As I include them on the frame, I kinda play the depth of field of the photo. In some photos, park-goers are the ones blurry and my first subject is in focus which is the bike. And some photos, the bike is the ones blurry and the individuals are in focus.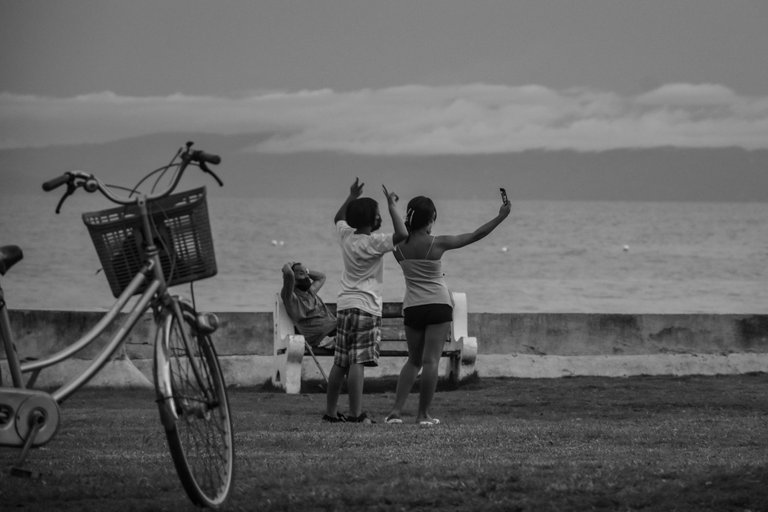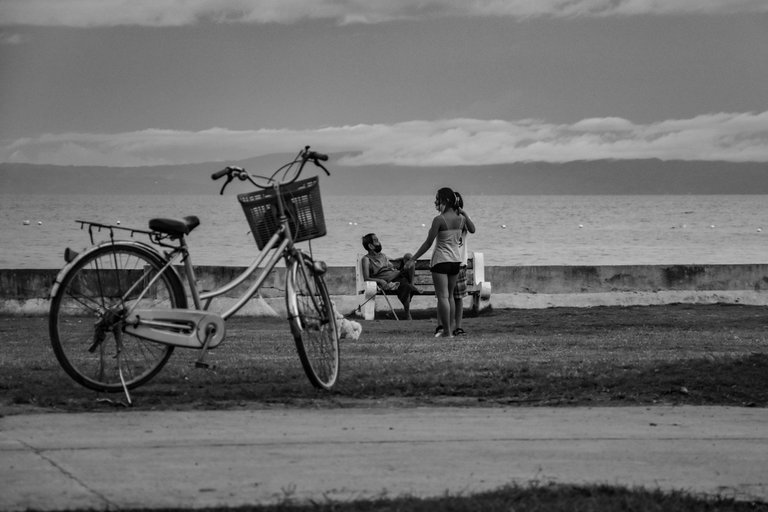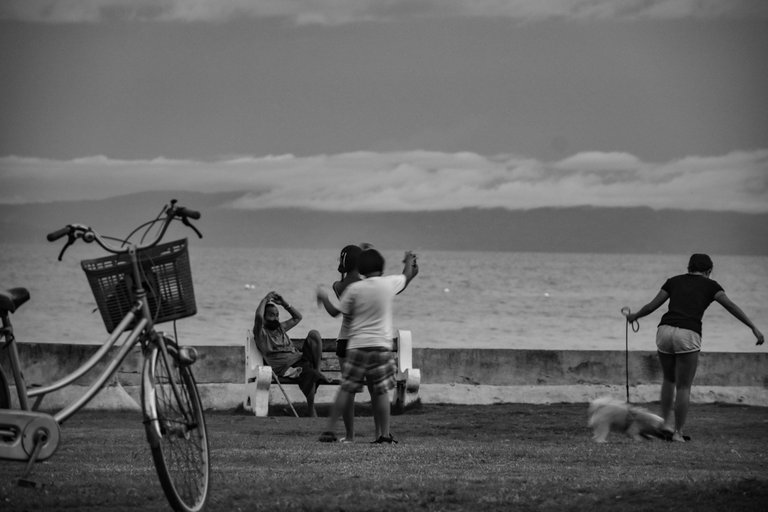 That's it for today's content see you on the next one. Enjoy your weekend everyone. These photos by the way are my entry for the #monomad challenge of @monochromes. Photos were captured in Oslob, Cebu. Using Nikon D5600 + Nikon 40-150 lens.
---
---