Old Men in Lens - Professional Senior Aged Photographers In Basilica Minore del Sto. Niño de Cebu here in Philippines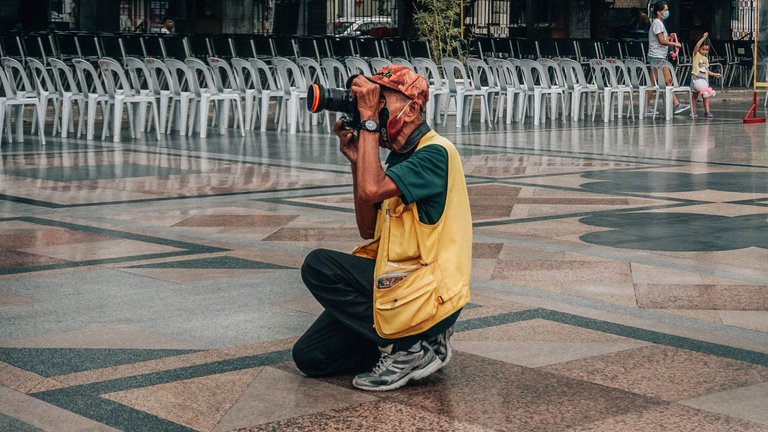 Whenever we go to Cebu City, we make sure that my wife and I allocate time to visit the Basilica Minore del Sto. Niño de Cebu before we head home to Alcoy, just to have a candle lighting and offer prayers of thanksgiving. And it was last Thursday that we had a doctor's appointment in the city so we both decided to visit the Basilica right after the appointment.
Since it was weekdays the Basilica wasn't that crowded, there were lots of churchgoers but not like during weekends. So we decided to stay for a while and take some photos of the Basilica. Good thing I always bring my camera with me, I actually bring it often whenever I go to some crowded places.
I'd love to take photos of random individuals in the streets and the like. As I was taking portrait photos of my wife what caught my attention is these old men who were taking pictures of churchgoers. These old men were actually professional photographers that offer their service in picture-taking, especially tourists that were not from Cebu.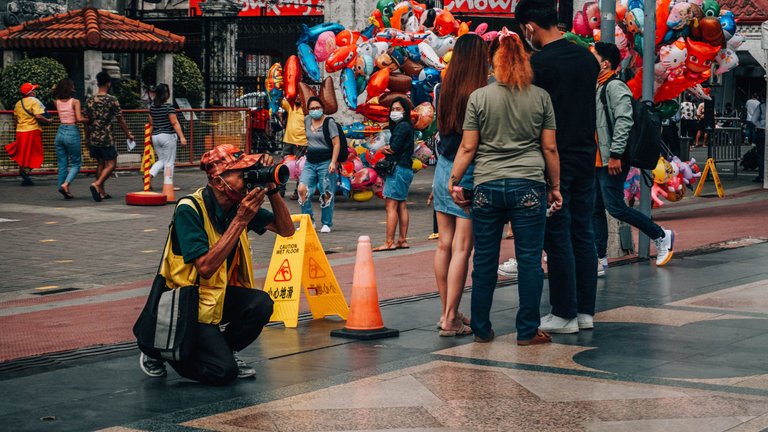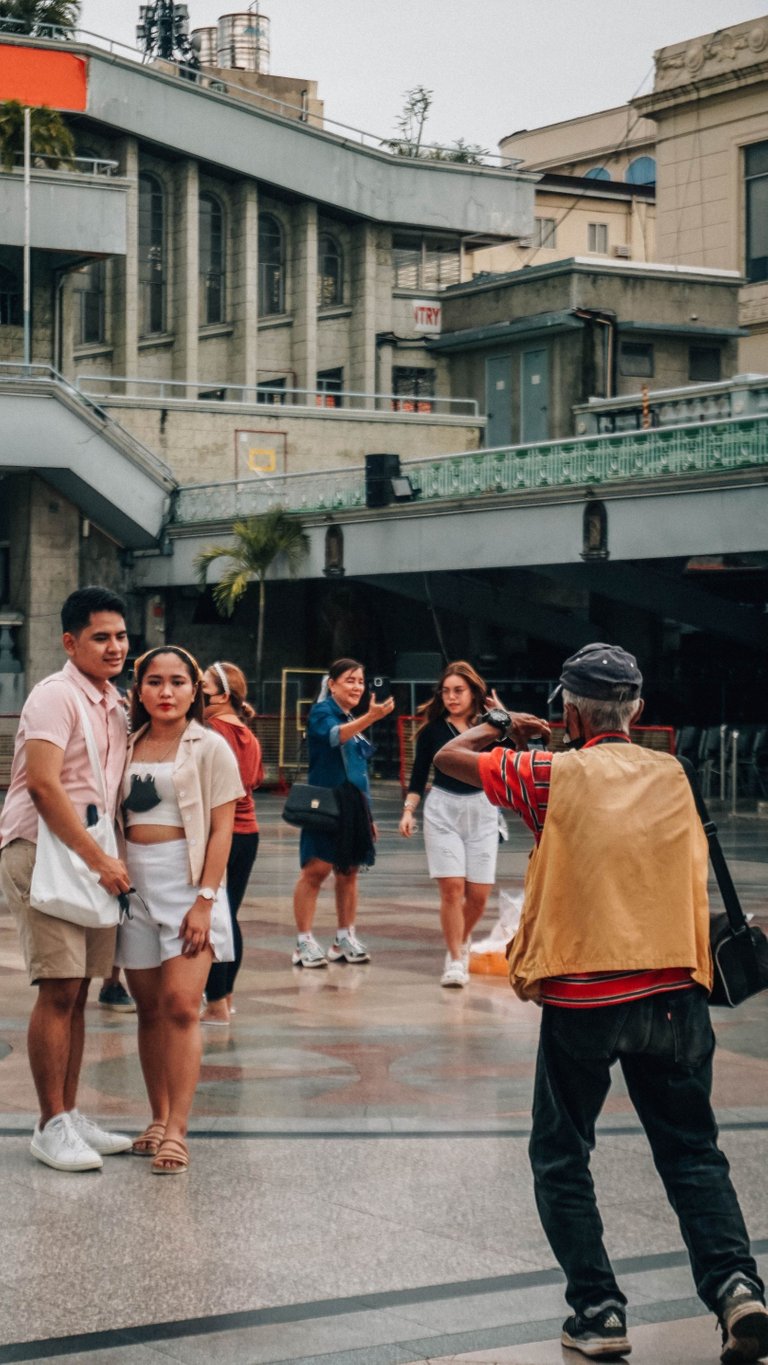 Few of the individuals who get photography services were couples, without them knowing that I also took photos of them.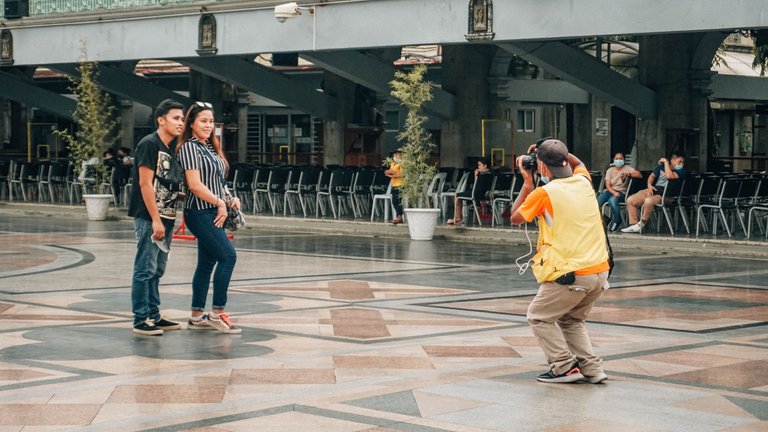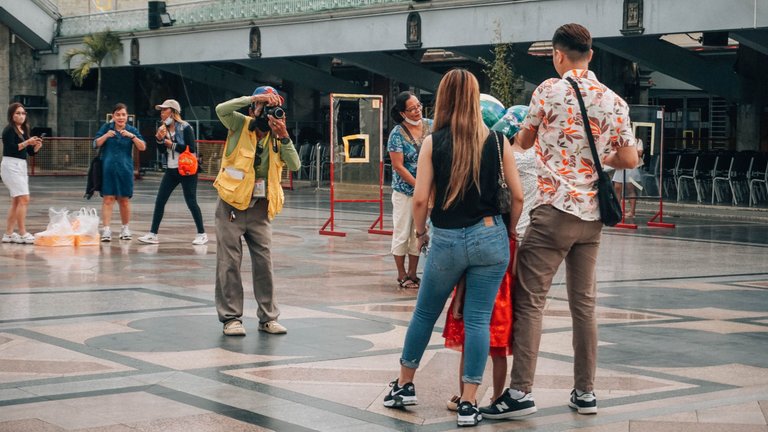 Some were family just like in the photo above, and somehow the couple was curious about how they looked in the photo so the man below checked it out.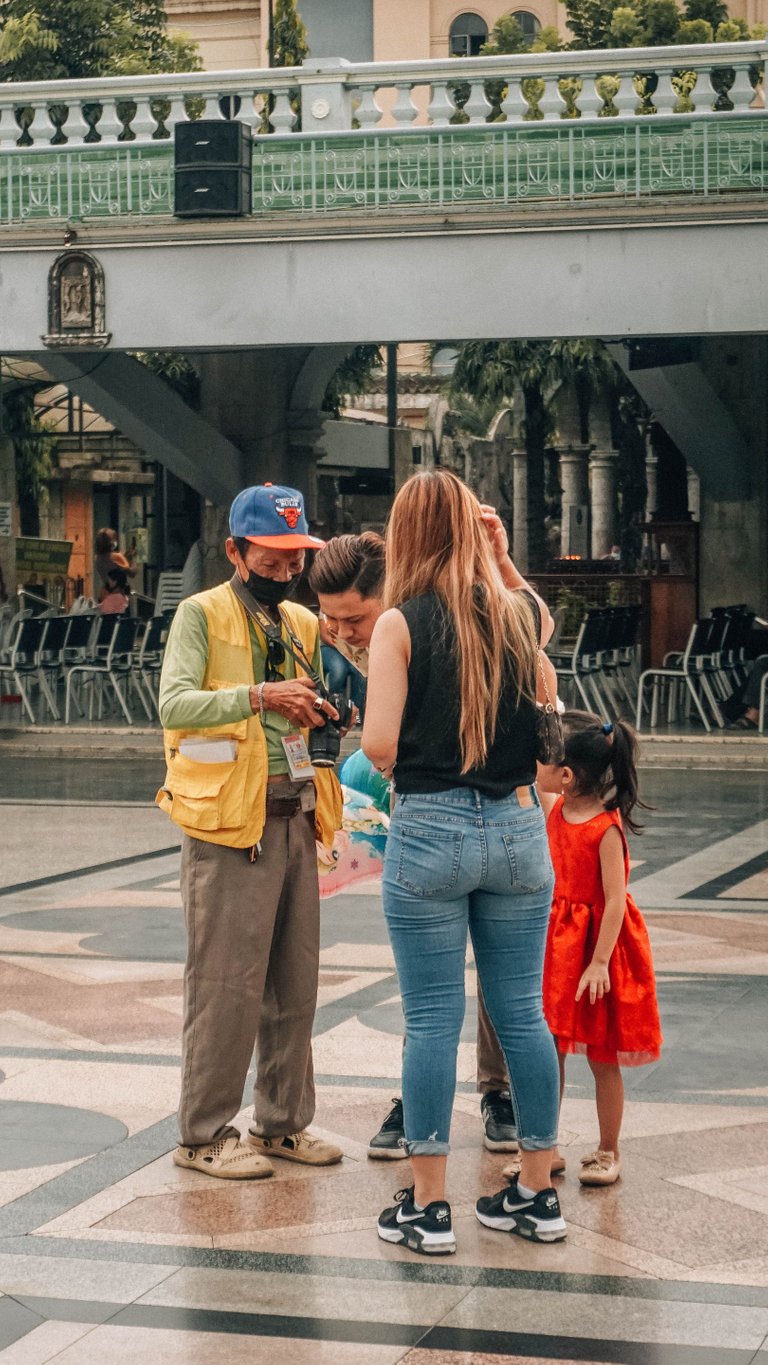 And so my wife was very curious about these old men in lens as there were at least five or so of them, so she urged me to have us photographed by one of the old men since we don't have a decent photo aside from selfies. So she talked to one of the old men and asked about the price of a picture-taking service, the old man replied about 100 Php (less than 2USD) with two hard copies already but need to wait for about 5 minutes to get it printed. With no more questions asked, we then take a pose as the old man told us to do so. First shot, we take the front grounds of the Basilica as the background, and in the second shot was in the front of Basilica Minore del Sto. Niño. Here are the outcome photos we had, check them out in the below photos.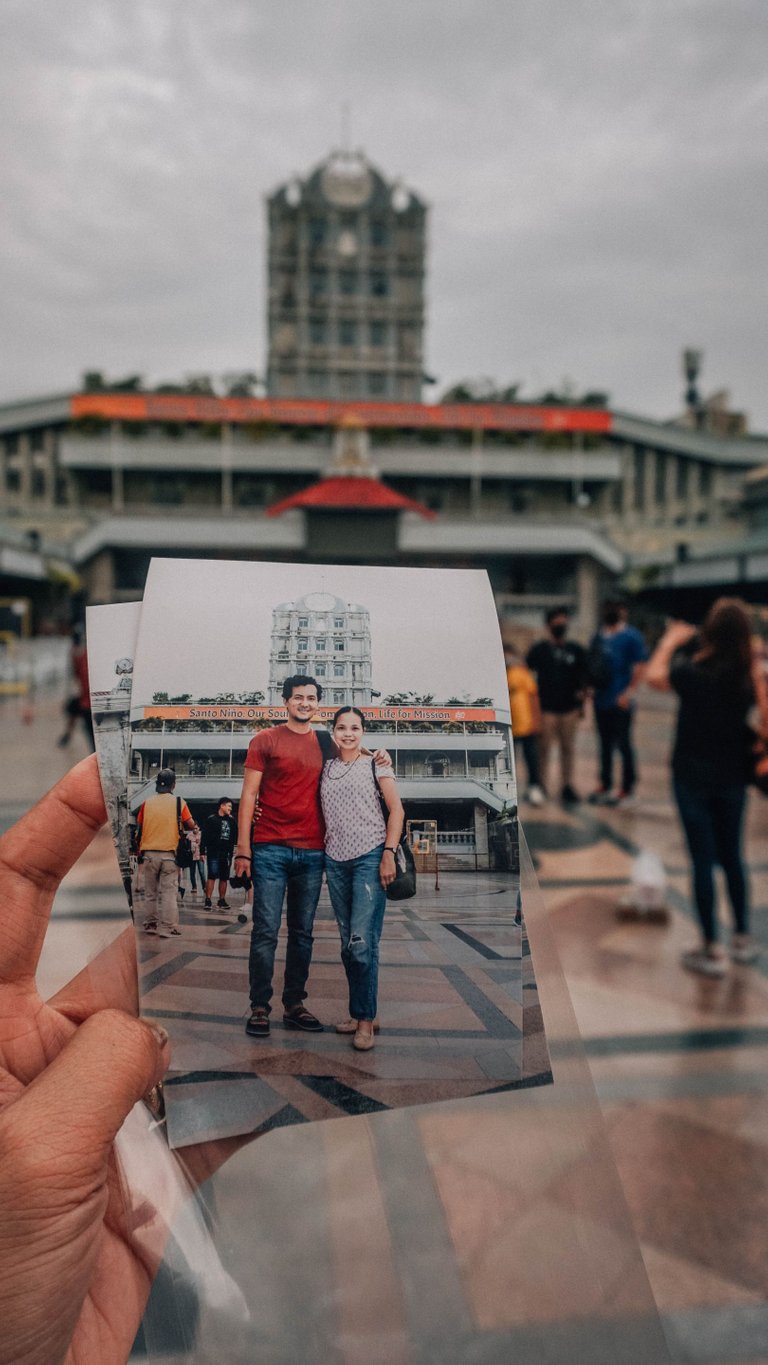 Front ground of the Basilica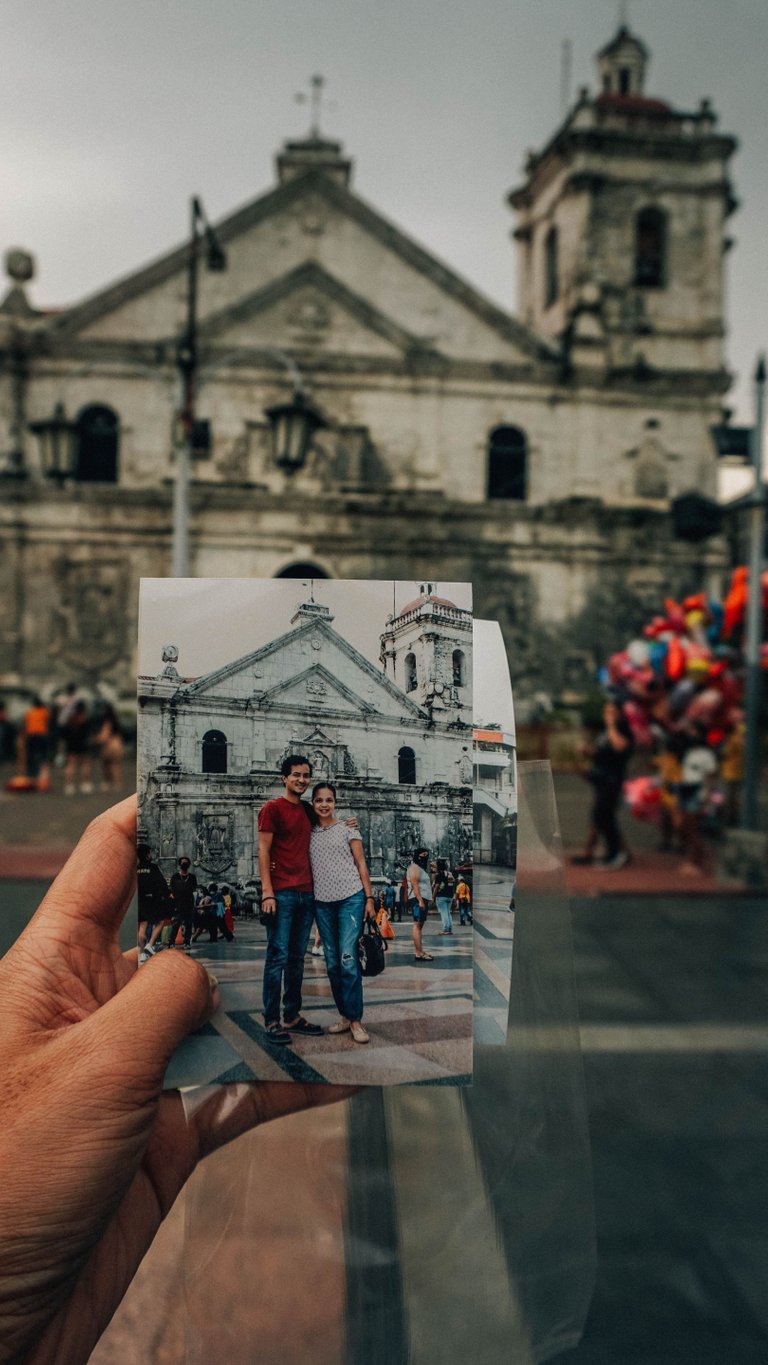 In front of Basilica Minore del Sto. Niño de Cebu
My wife really loved the outcome photo, out of delight she even asked the name of the old man. Instead, he gave us his calling card named Nonoy Salvador who turns out to be the president of their photographers' association in Basilica, no wonder the alignment and composition in the photos were on point.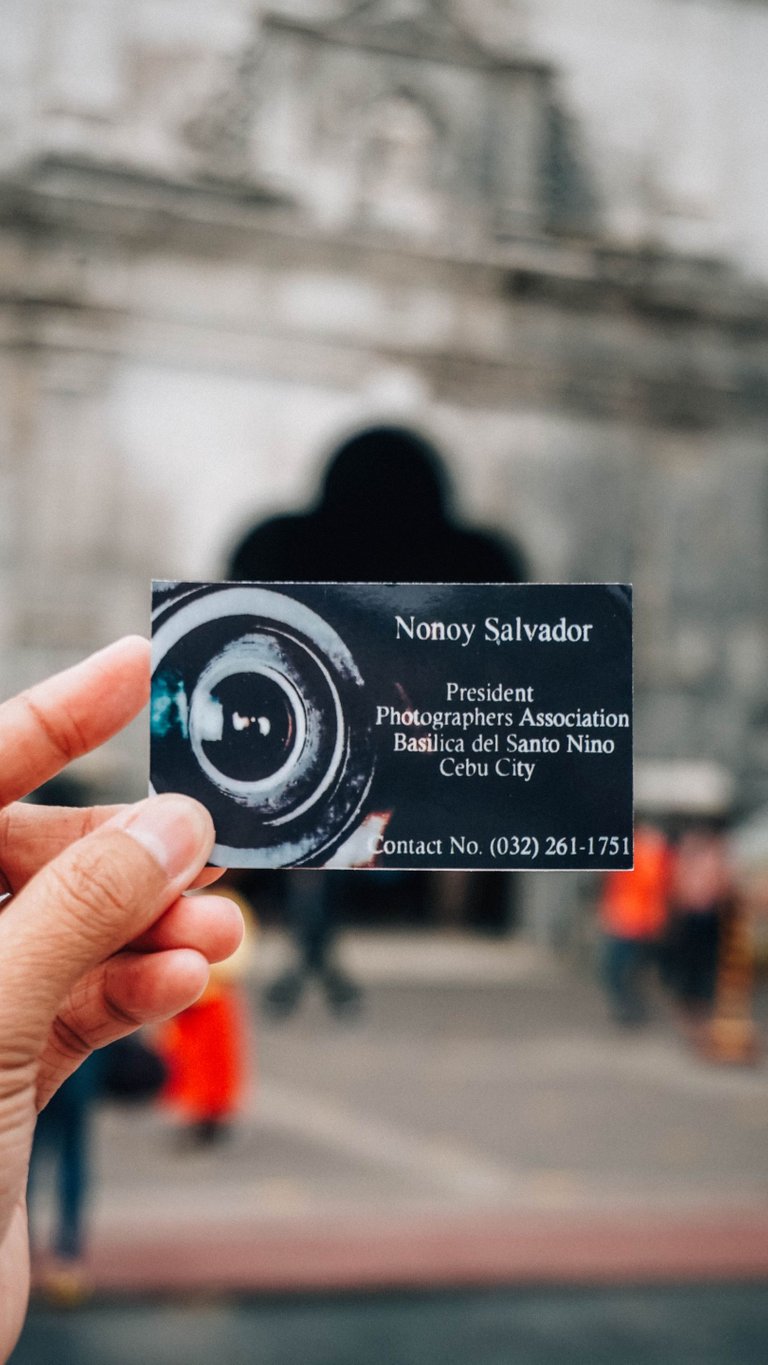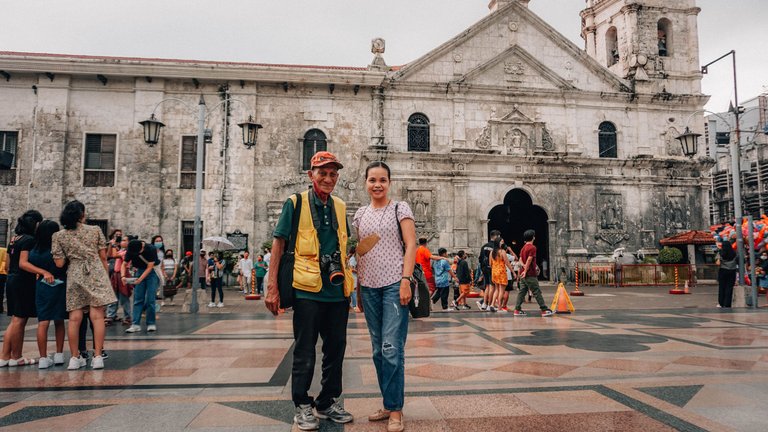 She even asked Sir Nonoy if she can have a photo of him to keep as a remembrance as she appreciated the outcome photo, which Sir Nonoy didn't think twice at all. Unfortunately for me, I didn't have a photo together with them since I'm the one whos behind the camera.😁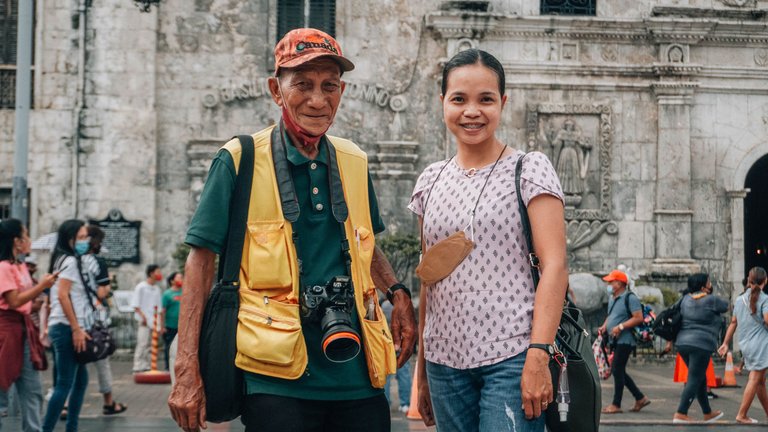 Above photos were captured in Basilica Minore del Sto. Niño de Cebu, Philippines.
---
---