Over Crowded | #Monomad Challenge
Last Sunday I and my wife went to Lapu-Lapu city to visit The Virgin of Rule Church or commonly known by Cebuanos as Virgen De Regla. We went there to attend mass and to light a candle as well. We decided to visit the church since we are both devotees of the Lady of the Rule which recently celebrated its fiesta last week, and we thought that it would be the appropriate day to visit so as not to come along with the crowd because usually during the day of fiesta it is expected to be very crowded because many people from neighboring cities would flock to the church to attend mass and to light a candle and offer their prayers.
As we arrived at the Church, we didn't expect that it would be that crowded, that even the street going to the church's entrance was accommodated by people, that even motorbikes cant barely pass-thru the street. Check out these photos below which I turned into Black and White since it will be my entry also for the #monomad challenge of @monochromes.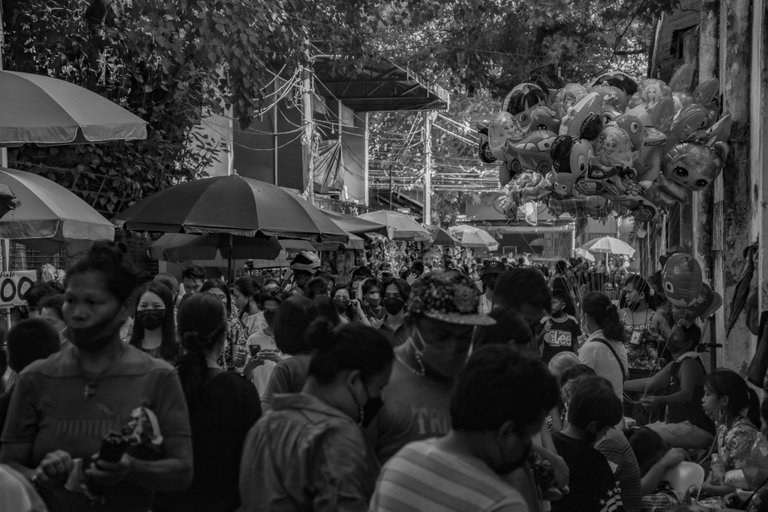 As you can see in the photo above many people were coming in and out of the church, and even the minimum health protocol social distancing was not being followed anymore.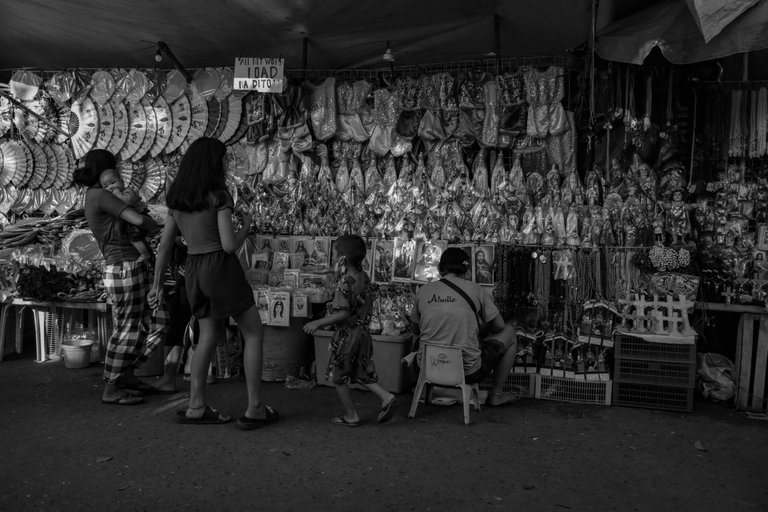 Along with the crowd are people who are selling candles where they place their stalls on both sidewalks, which made the street gets even smaller.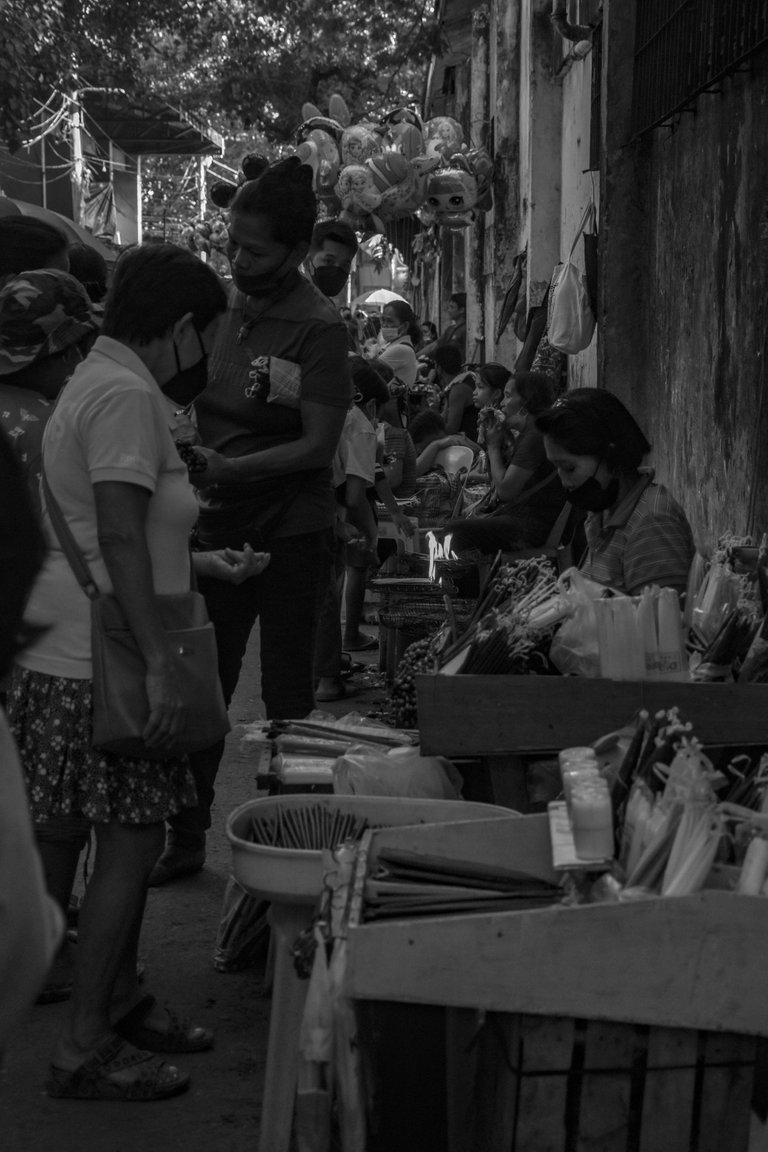 As you can see in the above photo of what seemed to be a woman in the senior age buys candles from one of the many stalls.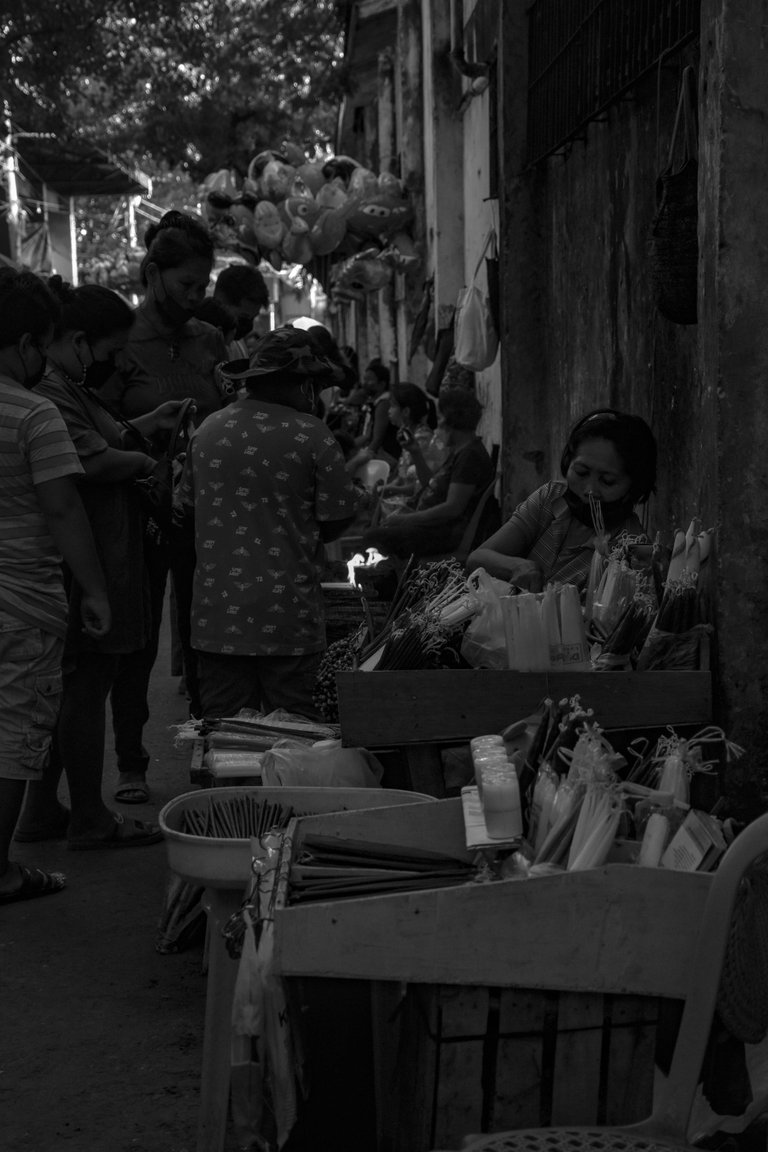 Most of them were selling candles and a variety of things like souvenirs and images of saints, and some were selling balloons for small kids.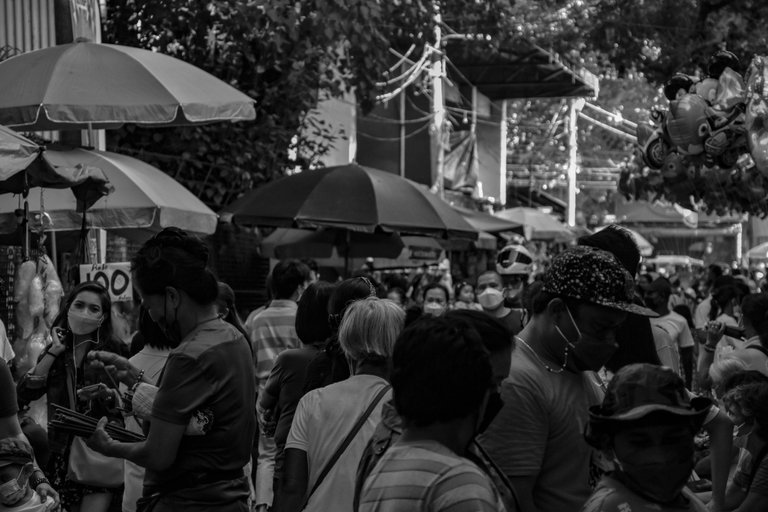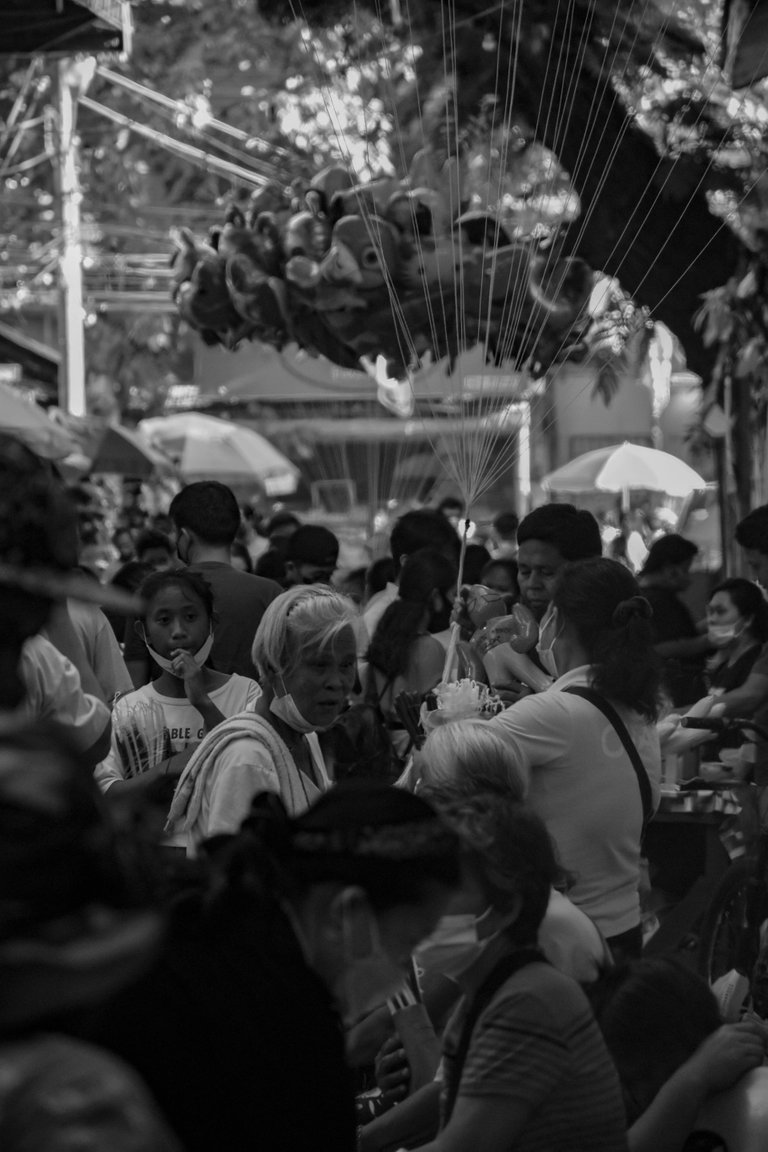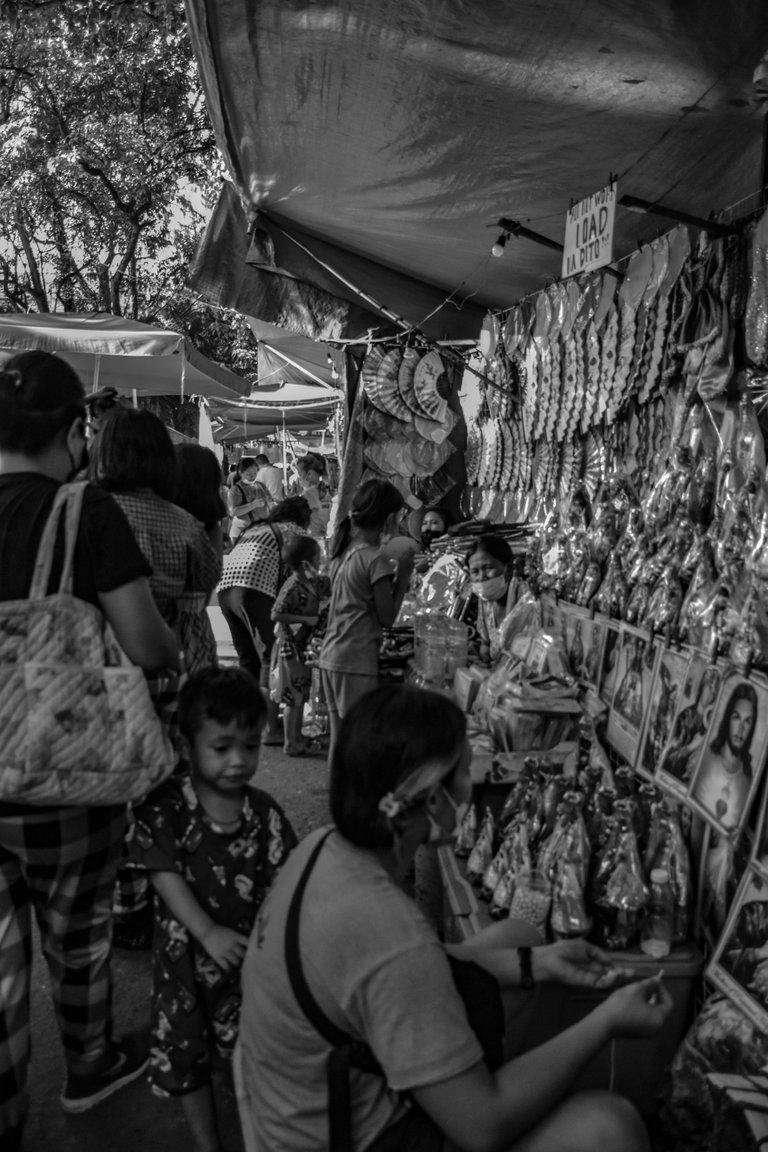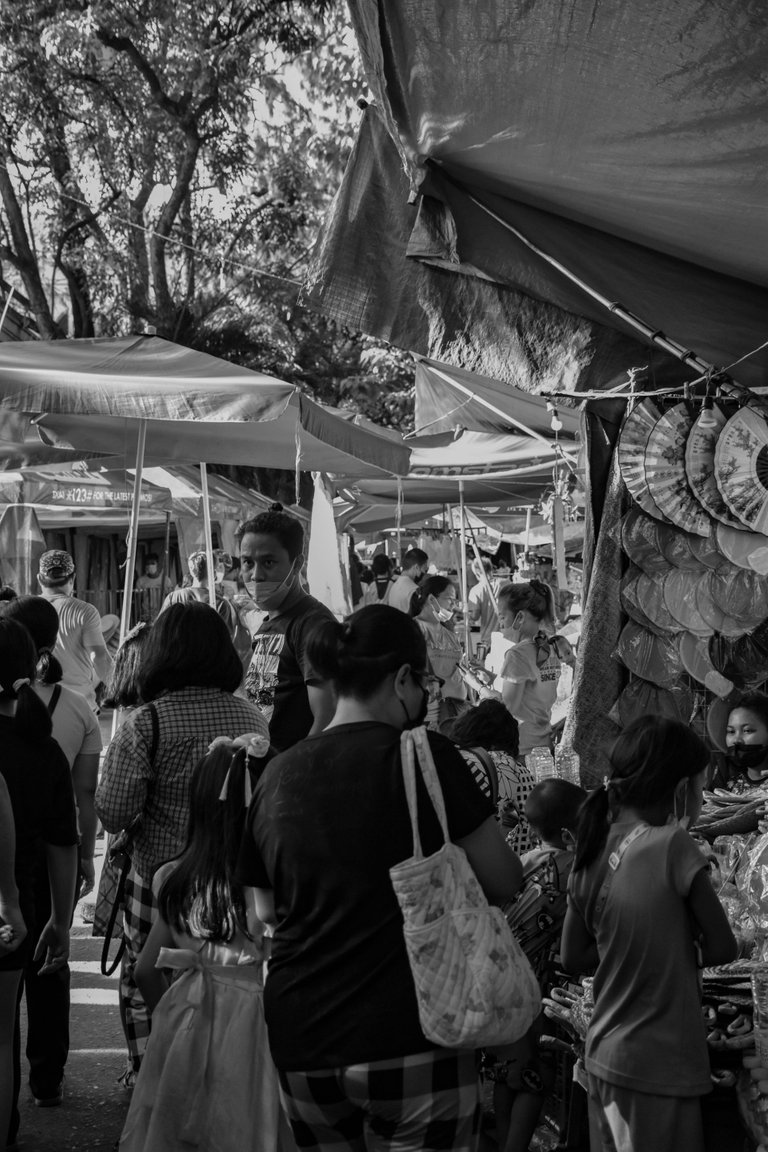 The above photos were all captured by yours truly at Virgen De Regla of Lapu-Lapu City, using Nikon D5600 + Nikon 40-150 lens
---
---