Street Vendors | Street Photography
It's been a while since I last posted content to the Photography Lovers community and today it would be appropriate to share with the community what I captured late this afternoon at the bay walk area in Dalaguete, Cebu. Seawall as most locals call the place wherein it's considered also the town's plaza. At the same time it's the place where street vendors display their items to sell, and what caught my attention is this stall selling colorful coin purses, bracelets, and anklets. What I like the most is that the items had these Rastafarian colors which remind me of the legendary reggae artist Bob Marley, who happens to be the trademark of these Rasta colors.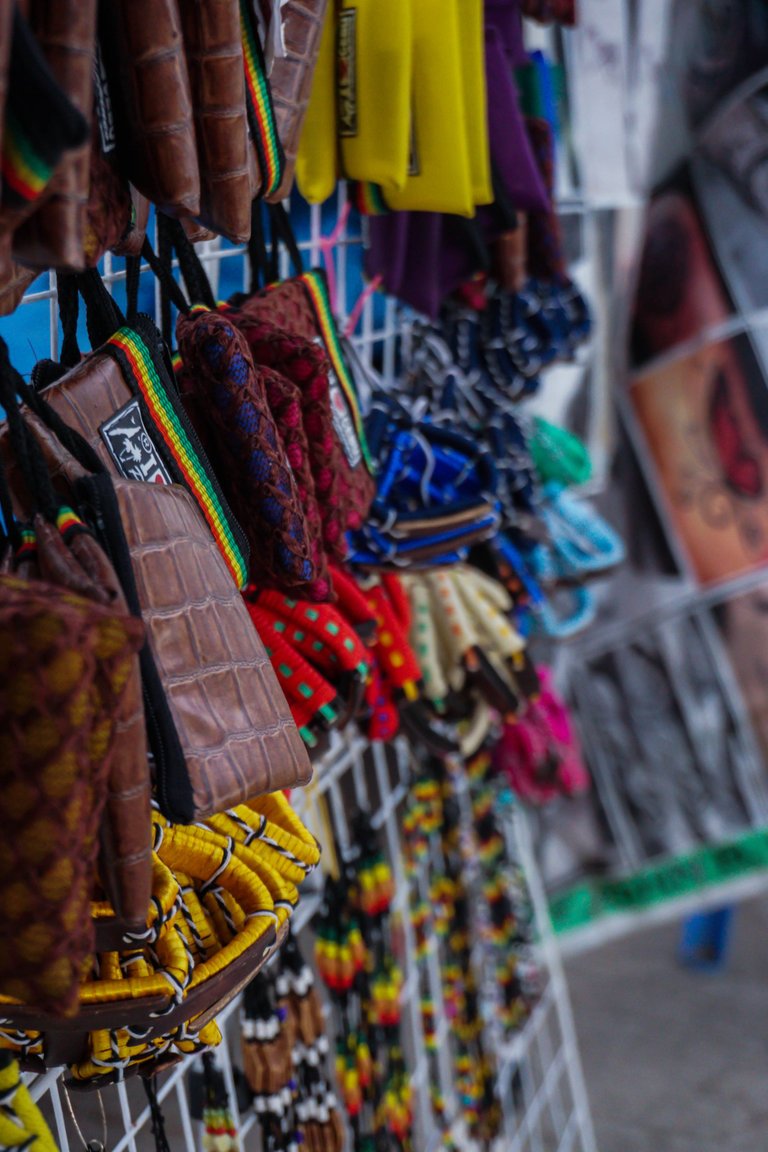 As you can see the coin purse in the above photo had these rasta colors templates. As well as the anklets in the photo below which use beads instead of clothing material.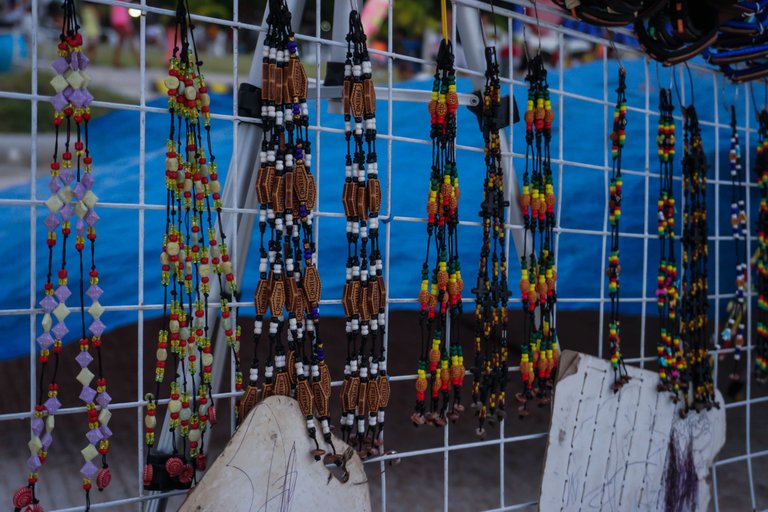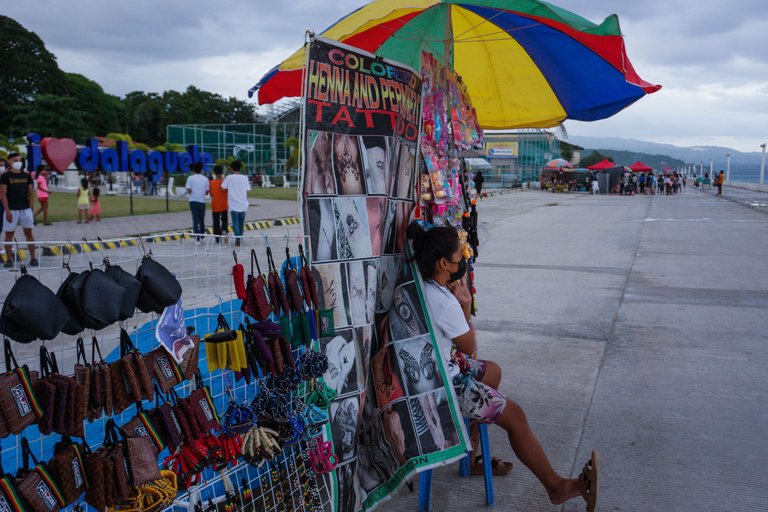 A few meters away from the first stall I passed by is another stall that sells anklets alone but this stall is a bit unique from the first one because it is customizable. They will make the anklet of your preference based on the materials available on their display and what amazed me the most is that they manually handcrafted the designs on the wooden beads.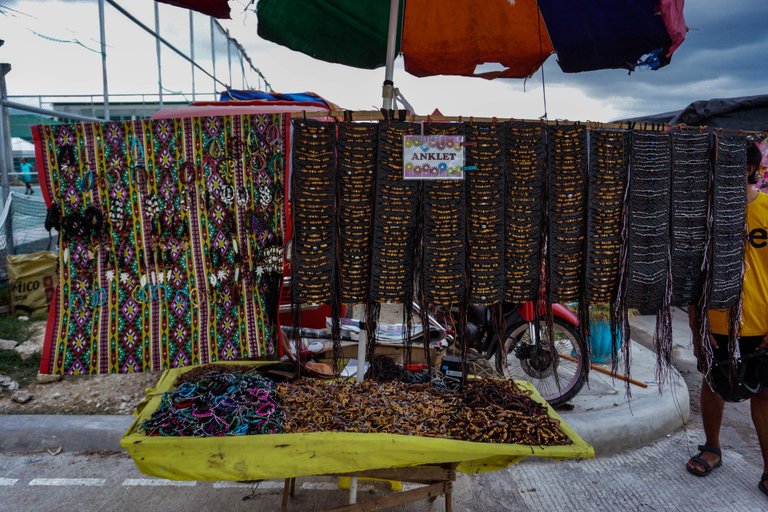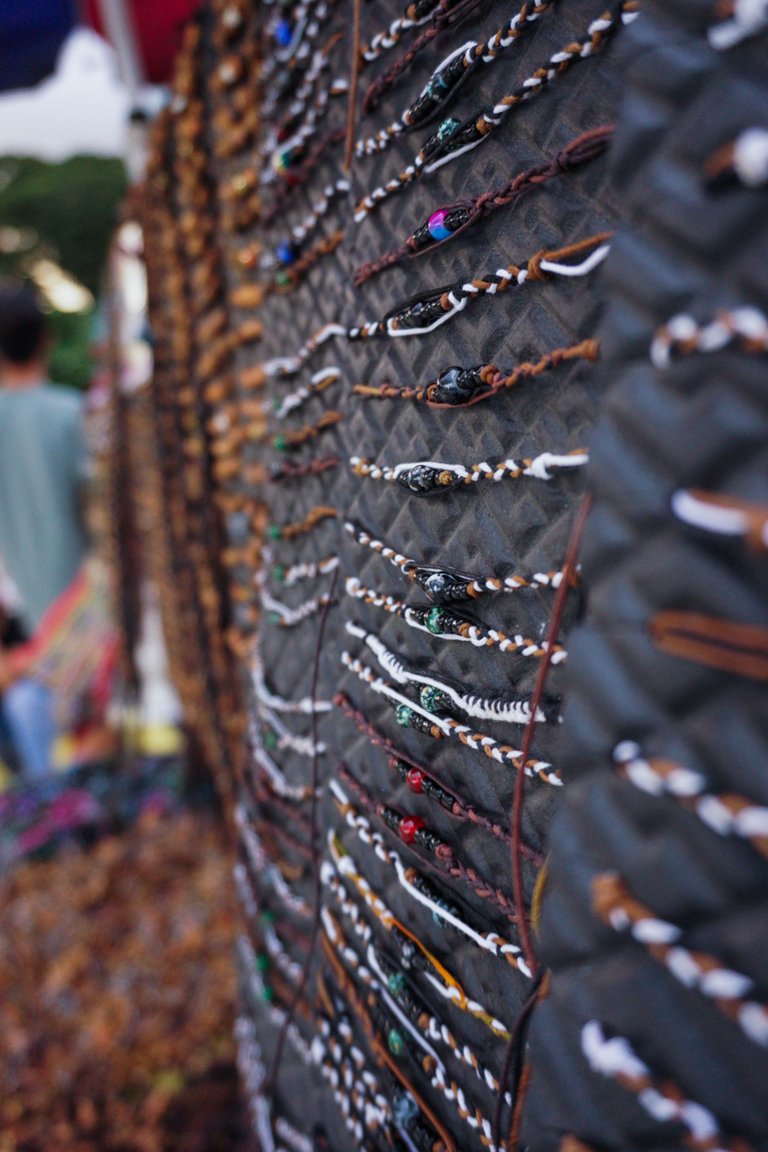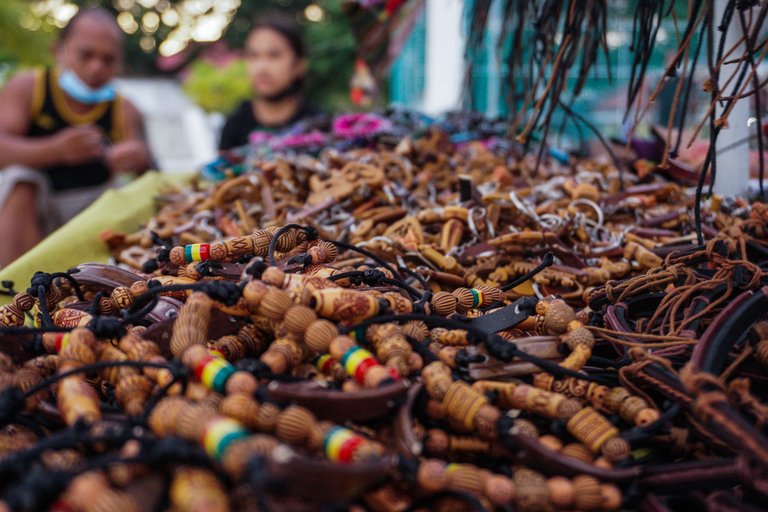 Look at these handcrafted designs of beads, isn't it amazing? Purely work of art, they managed to design in such small pieces of wood with the abstract and flower pattern.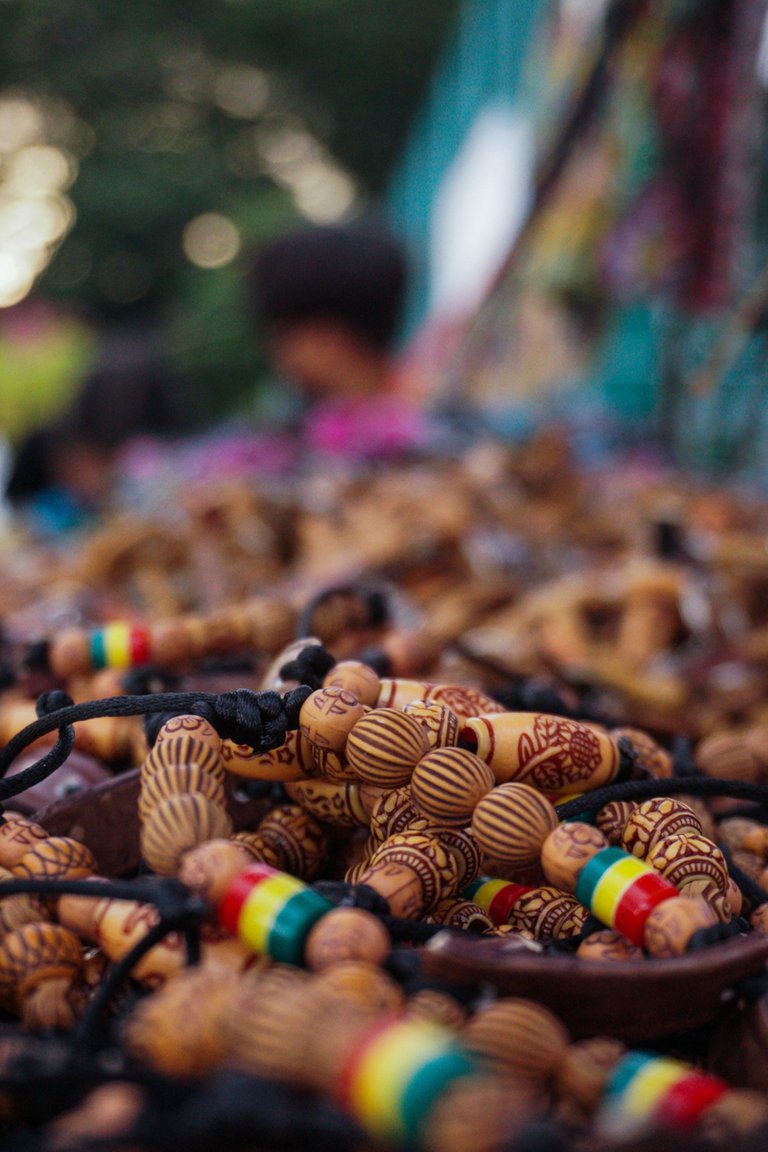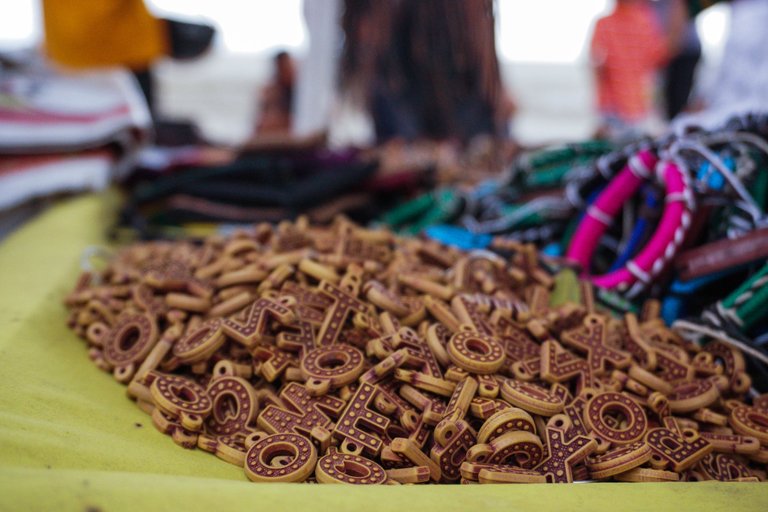 All photos above are captured by yours truly at the Seawall of Dalaguete, Cebu.
Using Sony A6000 + 16-50mm kit lens.
---
---