Tri Sikad ( To Pedal) The Less Expensive Transportation
In the Philippines, there are lots of public transportation to choose from, and one of the most popular ones is the jeepney which is believed got its name from the muscle car brand Jeep. There is also the tricycle a motorbike attached with an improvised sidecar, it is a public vehicle for most provinces of the entire Cebu with different styles and forms in every town and usually, the tricycle travels within the neighboring towns only.
Aside from the two public vehicles mentioned above, there is also this Trisikad, it is a bicycle attached to the sidecar as well but lightweight compared to a tricycle. Trisikad came from two-word Sikad from a Visayan word which means "to pedal". Unlike with Tricycle, Trisikad only travels within the particular village in short it can only travel in a short distance which I think is fair enough for the Trisikad driver since it is pedal-driven.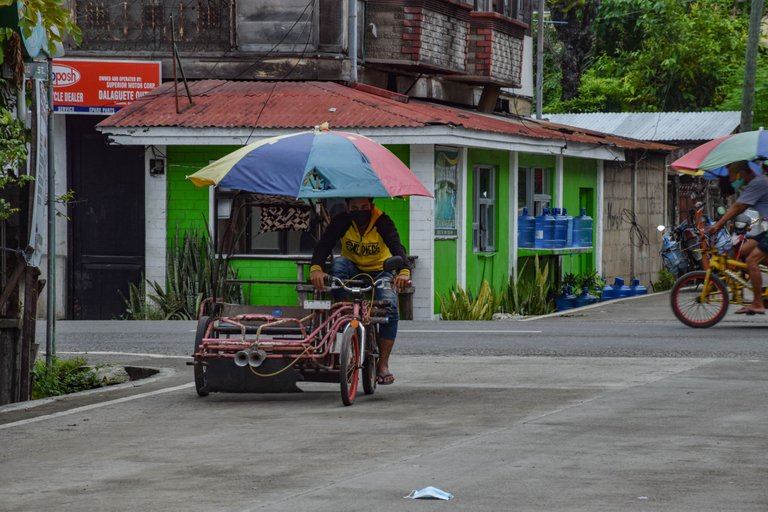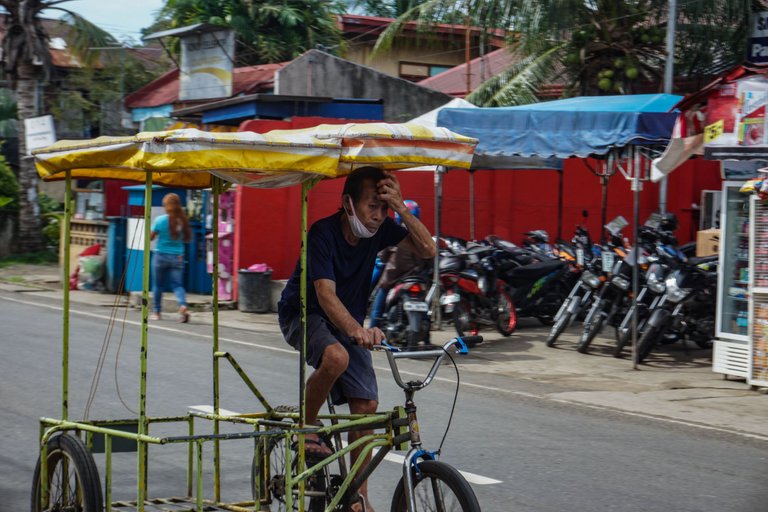 Trisikad is also built in different forms depending on how it was used, for example, the photo above has a different form for it was used to transport goods likely to carry goods to be traded in the marketplace. While the trisikad below is used to carry a passenger, a means of transportation design with a colorful beach umbrella attached as a roof of trisikad driver.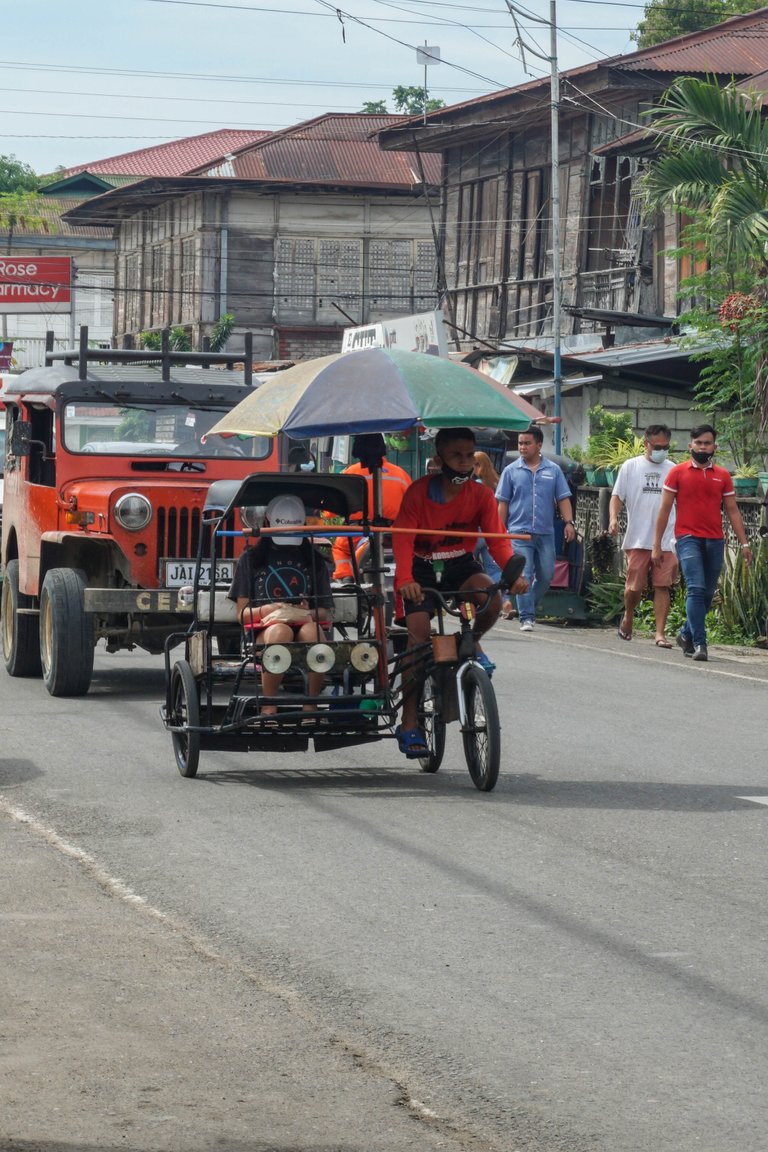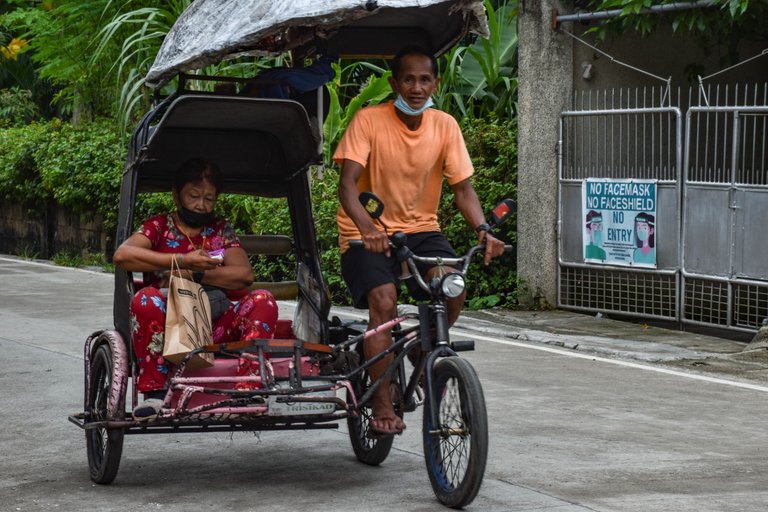 Trisikad is also the less expensive transportation since it doesn't need any gas for it to run. Usually, it pays a fare of five to ten pesos depending on how far you've traveled but Trisikad only travels within the village so not that far anyway.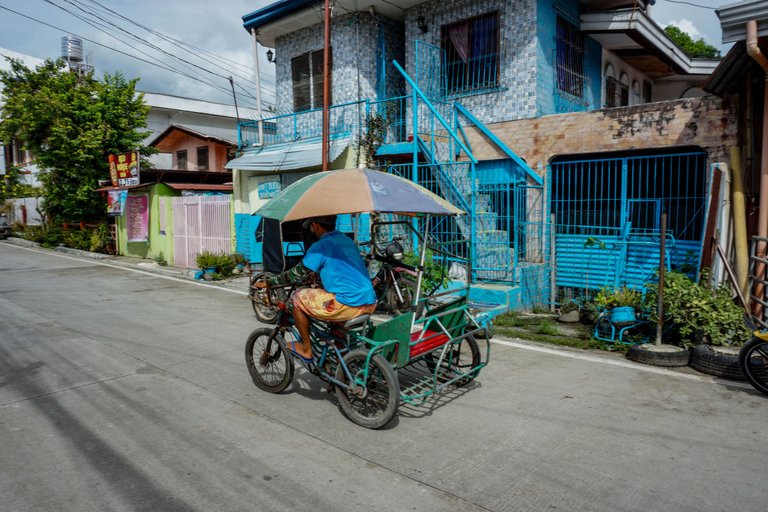 The above photos were all captured by yours truly at Dalagute, Cebu.
---
---