You Are Exactly Where You Are Meant To Be at Cafe Malaya | Tried The Newly Established Cafe In Alcoy, Cebu
Hello there Hivers, how have you been? hope everyone is safe and doing well, it's been almost a month since I last posted content, I have been busy for the past few weeks due to some errands that must be done. And hopefully the coming days I will be able to post new content. Well anyways, as a good start to the week I'll be sharing this newly established cafe here in the town of Alcoy. Here in Alcoy, there have been a few establishments that had opened up, especially cafes and resto which give opportunities for the locals to also enjoy, and one of them is the Cafe Malaya which stood here in our village at Daan Lungsod in fact, it's just a few meters away from our house.
The cafe offers a variety of food from the snacks, to pastries, hot and cold coffee, and of course, rice meals and there's a lot more, I just forgot to take photos of their menu as I was hungry already at that time. Together with my wife along with our mother and her cousins we decided to have our dinner at the cafe so as to try their best menu.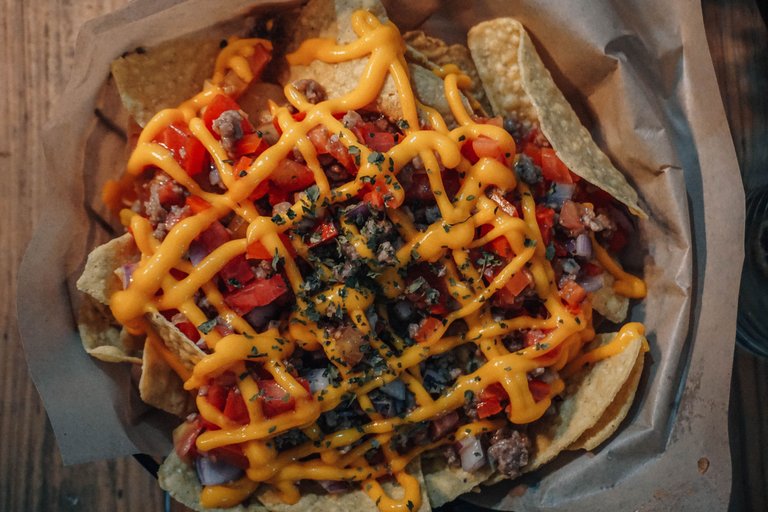 As we picked a seat at the cafe, one of the staff offered us their menu which I forgot to take a photo of it. By then my wife ordered nachos as she was amazed by the presentation of the picture on the menu and to try it as well as she was never tried it ever since😁. Along with their nachos, it also came with fries with two flavors to choose from, cheese and barbecue which my wife chooses barbecue flavor.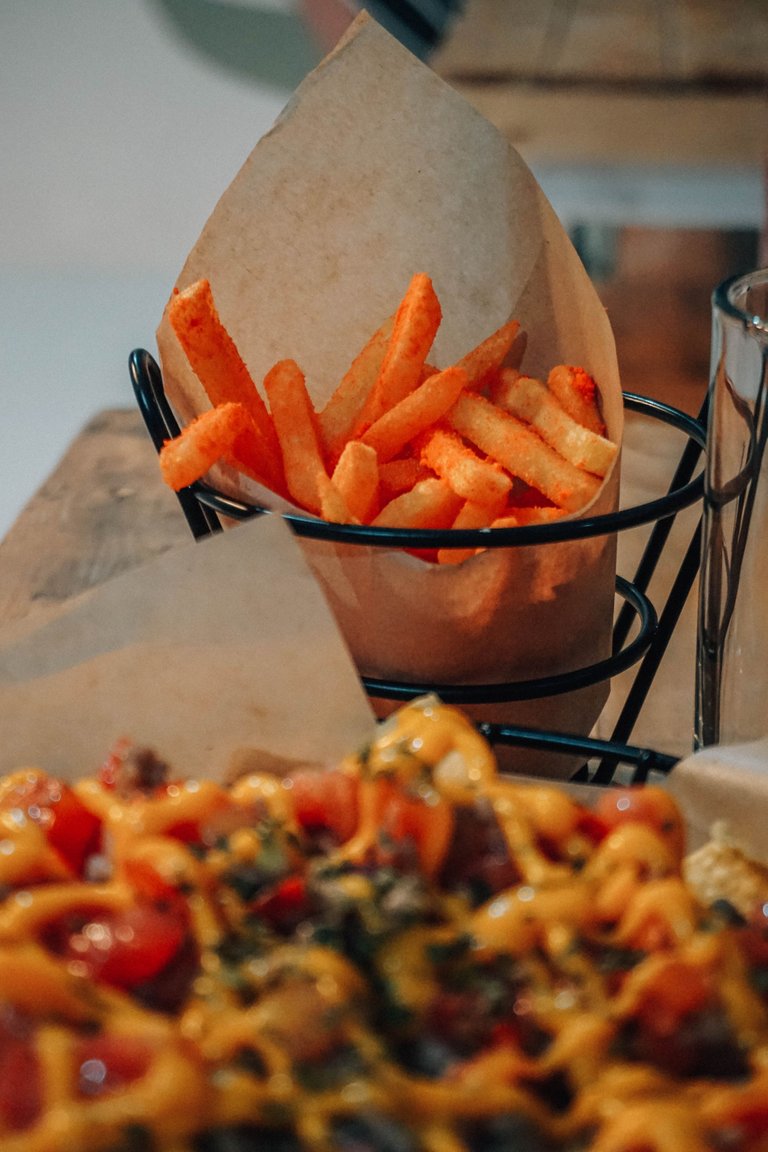 I'm not really into this kind of food, especially the chips as I always consider it junk food, but because it was topped with chopped tomatoes, onions, ground pork, and poured with melted cheese a part of me wants a piece of it, well somehow I tasted it but without those chips and it turns out so flavorful.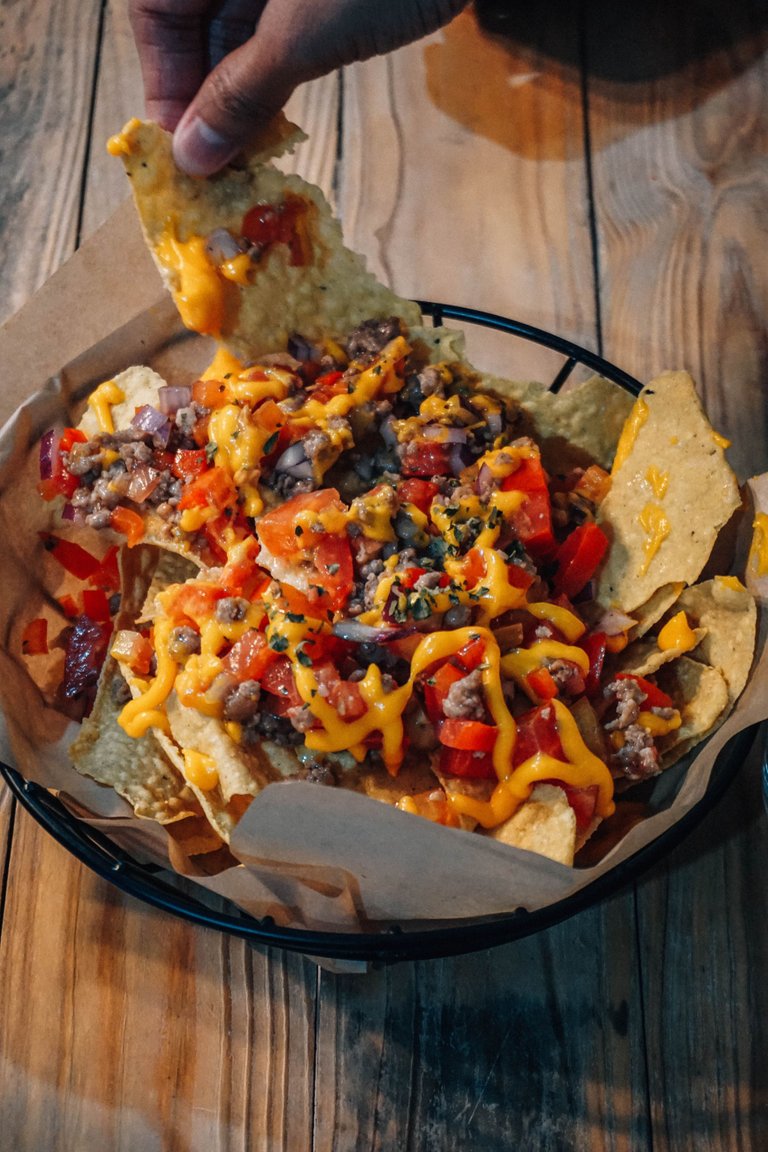 And of course, the nachos won't be complete without a pitcher of iced tea.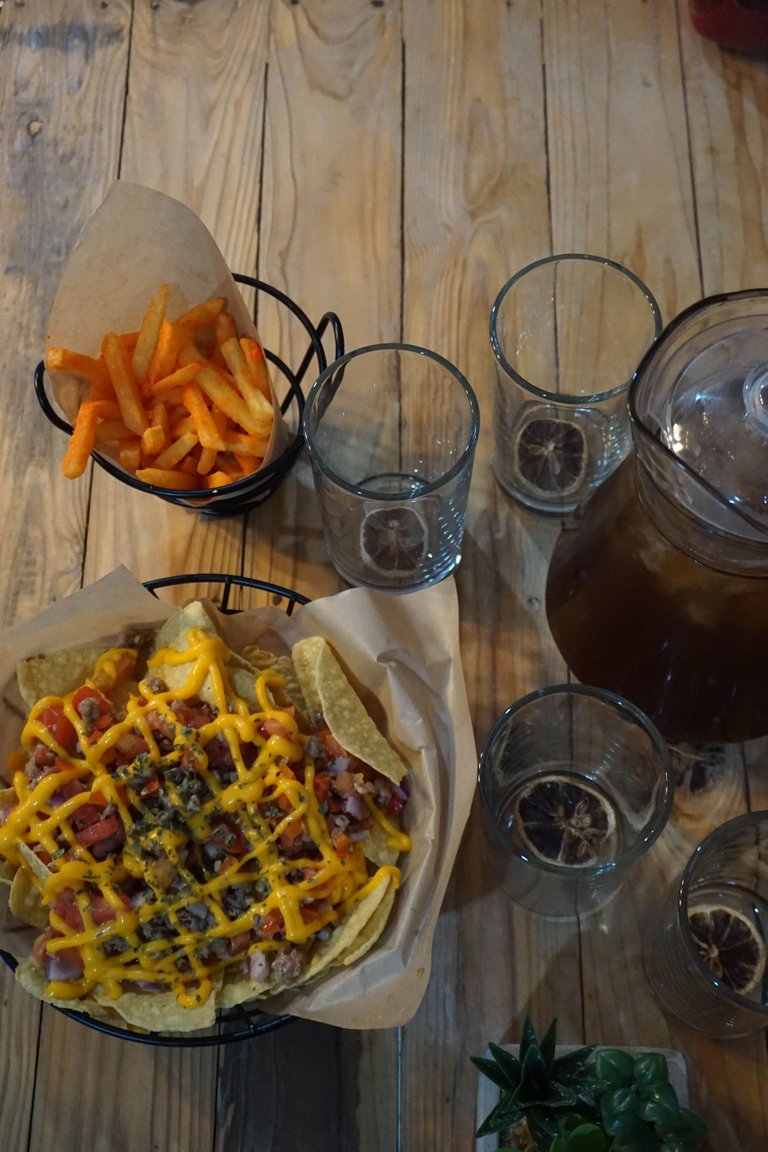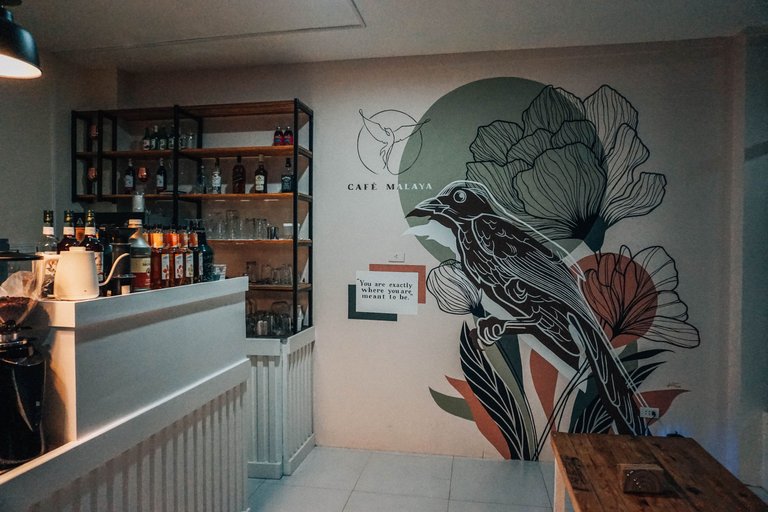 Cafe Malaya was mainly known in the village as a coffee shop, and so my mother and my wife's cousins ordered some, starting with a macchiato for our mother and a cappuccino for her cousins. I will be posting it in another content in the appropriate community in the next few days. Let me share a snap of macchiato one of the best sellers in the cafe, check it out in the below photo. And for sure this cold coffee would taste even better if paired with cupcakes.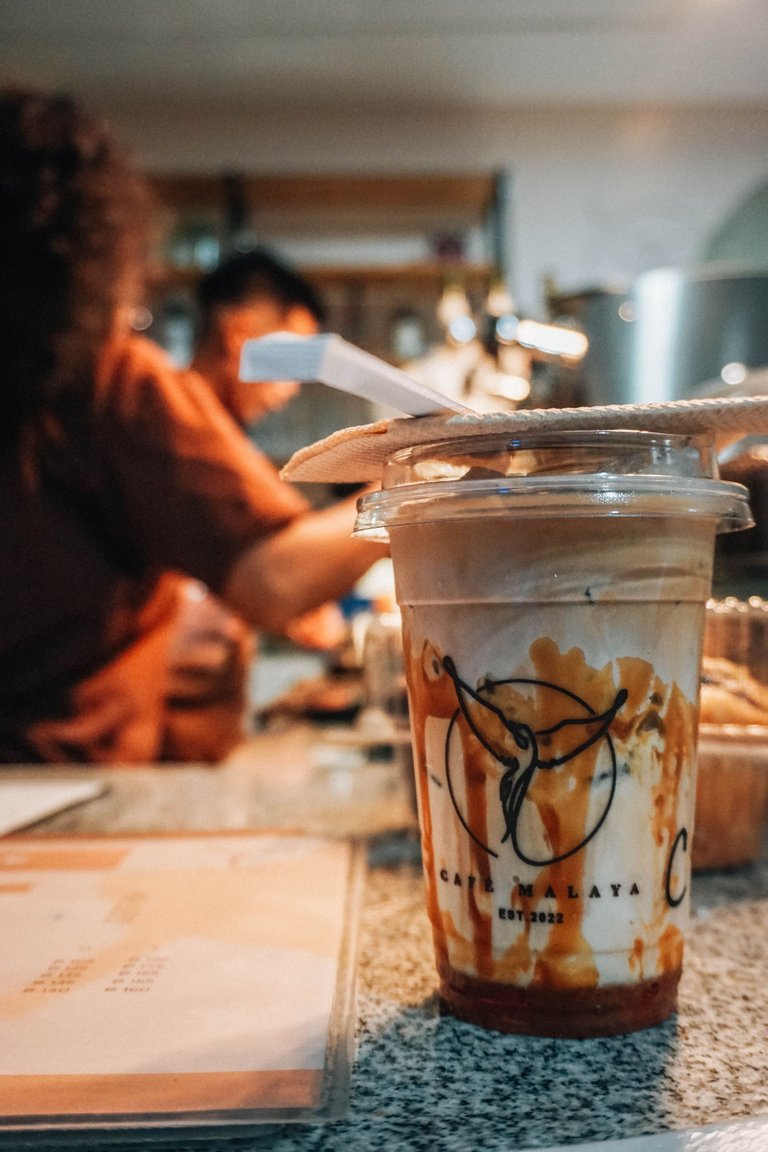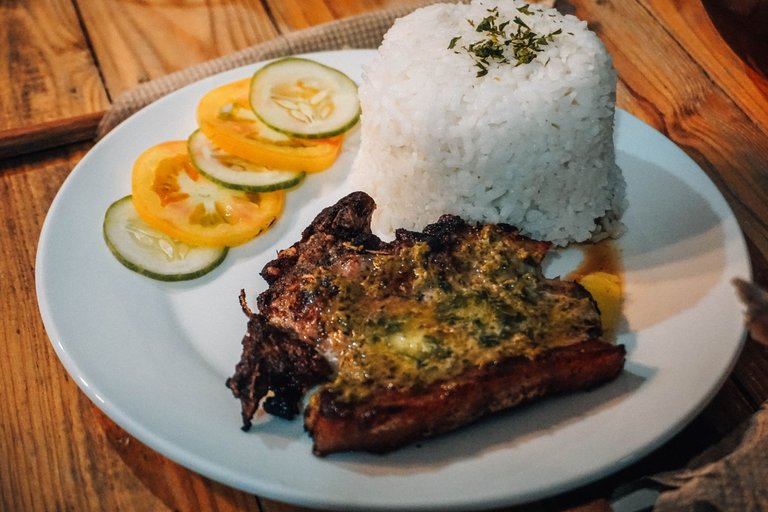 Sweet pastries might be a good choice for a snack especially if paired with cold coffee, but if your stomach is looking for a heavy meal the cafe offers rice meals as well, which I ordered instead. First off, my wife ordered a grilled pork chop topped with what seemed to be melted cheese with pepper on it, with sliced tomato and cucumber on a plate.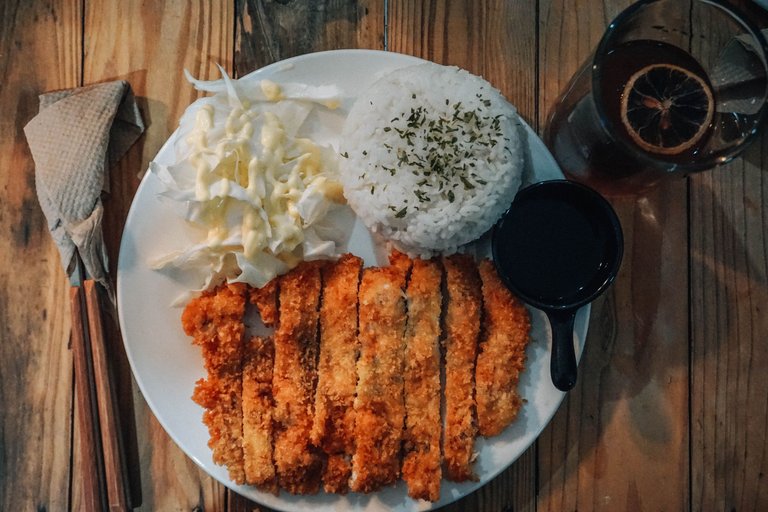 I ordered for myself as well of course and I chose the breaded chicken fillet. Check out their presentation of the meal I ordered. Surely a heavy meal indeed I even had extra rice ordered in this meal.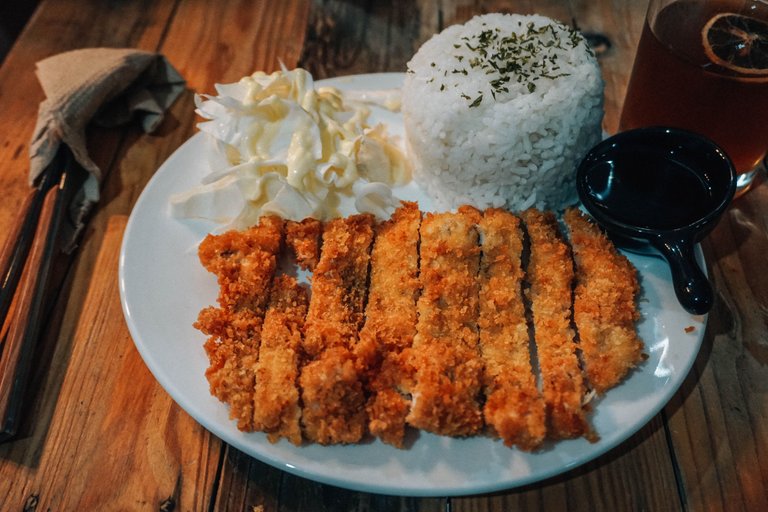 Cafe Malaya by the way was owned by a local vlogger a singer as well, a public figure I must say. Surely Cebuanos knew her in her quirky videos, one of the obvious reasons why the cafe was named after her. Malaya Macaraeg is a native of the town of Alcoy, additional trivia about the owner Malaya once hosted the Philippine long-time running variety show, Eat Bulaga which every Filipino knows about.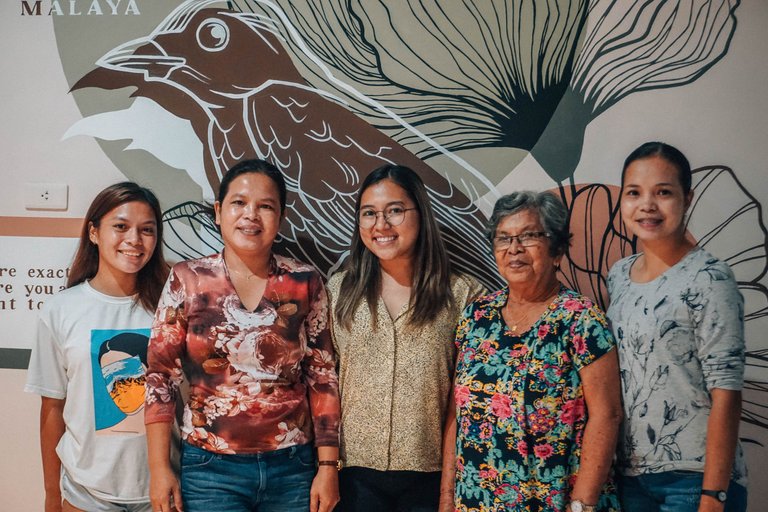 And of course, we didn't leave the cafe without taking a photo of her, here she is in the middle. And so do I, I took the chance of having a photo of her as well. Well, true to the cafe's tagline "You are exactly where you are meant to be." indeed we were.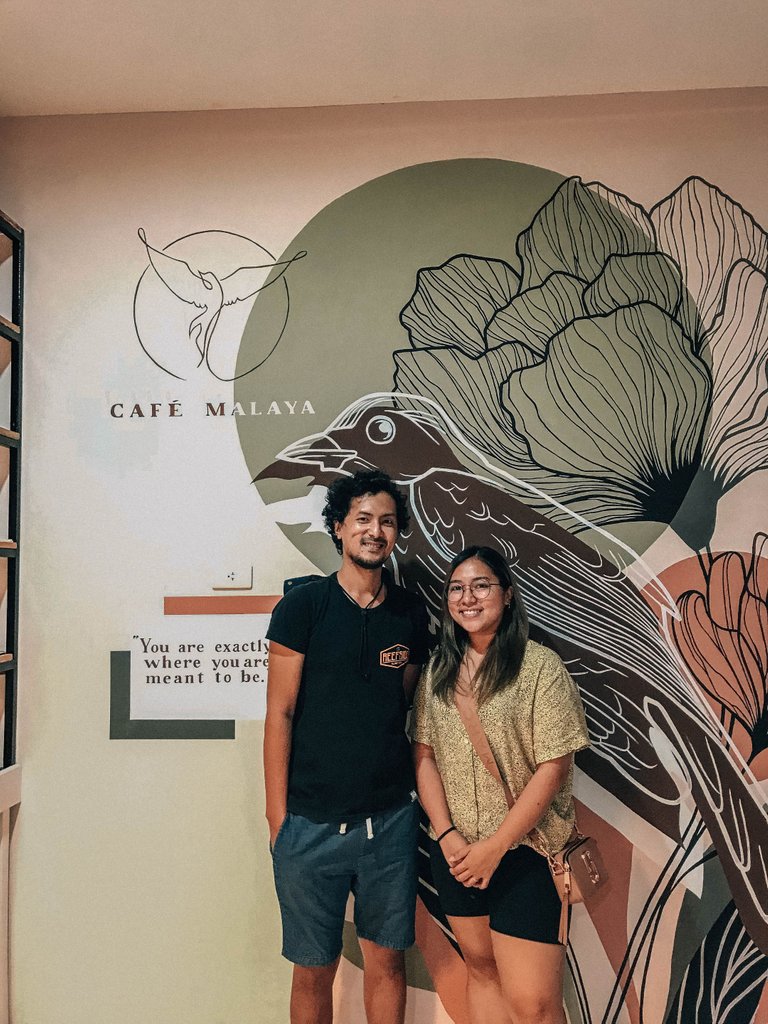 ---
---