Splinterlands Mystery Card Final Challenge ~ 100% Complete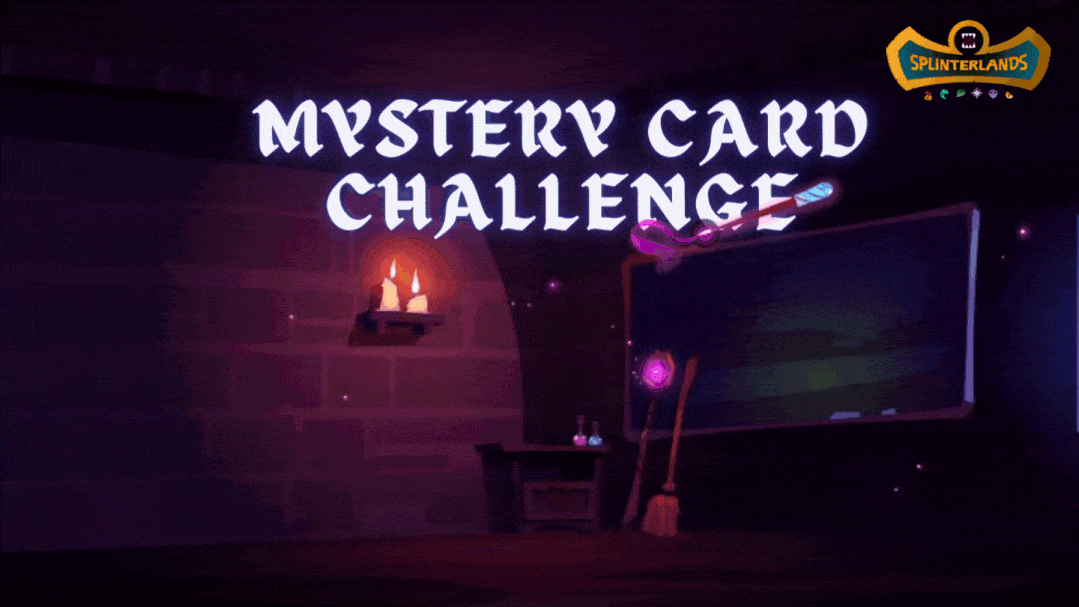 It seems the last Mystery Card Challenge wasn't easy too.

We now have two riddles in a row that was left unsolved. To make it easier, I'll drop more hints as days go by to increase the chances of someone figuring out the riddles. Also, this week's challenge should be a lot easier so I hope it helps get the ball rolling.
This will also be my final Mystery Card challenge so I'll make it a mission that somebody gets it. 😆 Good luck!

The Mystery Card Giveaway Challenge
Winners:
seeweed correctly guessed Dhampir Stalker (half-vampire) for Card #1.
henruc correctly guessed Djinn Apprentice for Card #2.
konaqua correctly guessed Goblin Tower for Card #3.


Basic rules:
Only active players of Splinterlands may join.
One or multiple answers per comment.
Maximum of five answers per player.


The Challenge:
Figure out the secret Splinterlands Card based from these custom card images. Since, the past week's riddles were unsolved, there are three prize cards to guess for this week. You can guess one or all, but only five guesses are allowed between these three.

Hint #1: These cards are representations of an actual Splinterlands card.

Hint #2: The card stats have no connection to the mystery card. You can ignore them.

Hint #3: The color of the custom card represents the mystery card's actual Splinter.

Hint #4: Extra hint for first card - The skill relates to the lore/general meaning of the card.

Hint #5: The first two cards are the same prize cards from the last few weeks. Cross out incorrect guesses from before.


For your convenience, here are the previous incorrect answers. The order of listing holds no relevance to the actual answers.
| Card #1 - Death | Card #2 - Fire |
| --- | --- |
| Vampire | Flamesmith |
| Shadowy Presence | Venari Heatsmith |
| Contessa L'ament | Scavo Firebolt |
| Undead Badger | Grum Flameblade |
| Life Sapper | Exploding Dwarf |
| Soul Strangler | Exploding Rat |
| Pelacor Deceiver | Scavo Chemist |
| Screaming Banshee | Molten Ash Golem |
| Dark Enchantress | Radiated Scorcher |
| Magi Necrosi | |



I'm tagging previous active participants to give them a final shot at solving the riddles. Thank you for joining in the previous weeks. It has been fun doing these challenges with you guys. Cheers! 🙌
@beaker007
@layfon
@seeweed
@henruc
@konaqua
@marleyroots


And with that, the Mystery Card Challenge series is now signing off ...



Previous Challenges:
Mystery Card Challenge #1 - Answer: Lava Launch(er); Prize: Lava Launcher
Mystery Card Challenge #2 - Answer: Venari; Prize: Venaris Bonesmith, Wavesmith & Crystalsmith
Mystery Card Challenge #3 - Answer: Dracula; Prize: 2 Vampires
Mystery Card Challenge #4 - Answer: Unsolved 😢
Mystery Card Challenge #5 - Answer: Unsolved 😢









Posted using Splintertalk
---
---