A little surprise 🌱
Greetings!!! to all plant lovers, today I am here in this community because I found a nice surprise yesterday and I want to share it with you.
I live in South America in the country of Chile, here we are still in a quite cold winter where the drizzles cause too much ambient humidity, making all my plants weaken. I guess I need a greenhouse or maybe something to cover them, but the thing is that several months ago I bought some carrot and beet seeds. I prepared the soil with compost so I could spread the seeds and that's it.
Then I waited to see if the seedlings would show up, unfortunately they never did and the seeds that were left in the envelope fell out and got lost, although I didn't know where.
The funny thing was that after about 7 months after my failure as a farmer, I went to feed my chickens and in a little corner of the forgotten garden I saw some carrot seedlings, also beets. You don't know how happy I was, although it is rare that they came out in that place, but well here are some pictures of how they are growing.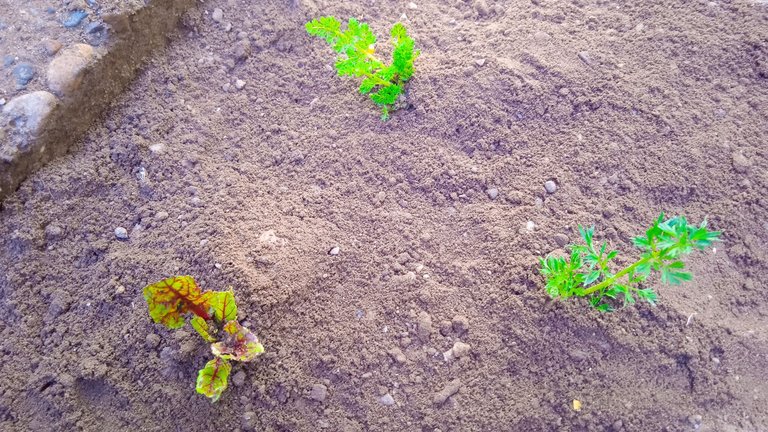 The carrot seedlings are two, but one seems a bit etiolated because the area where it came out gets more shade while its companion gets more sun.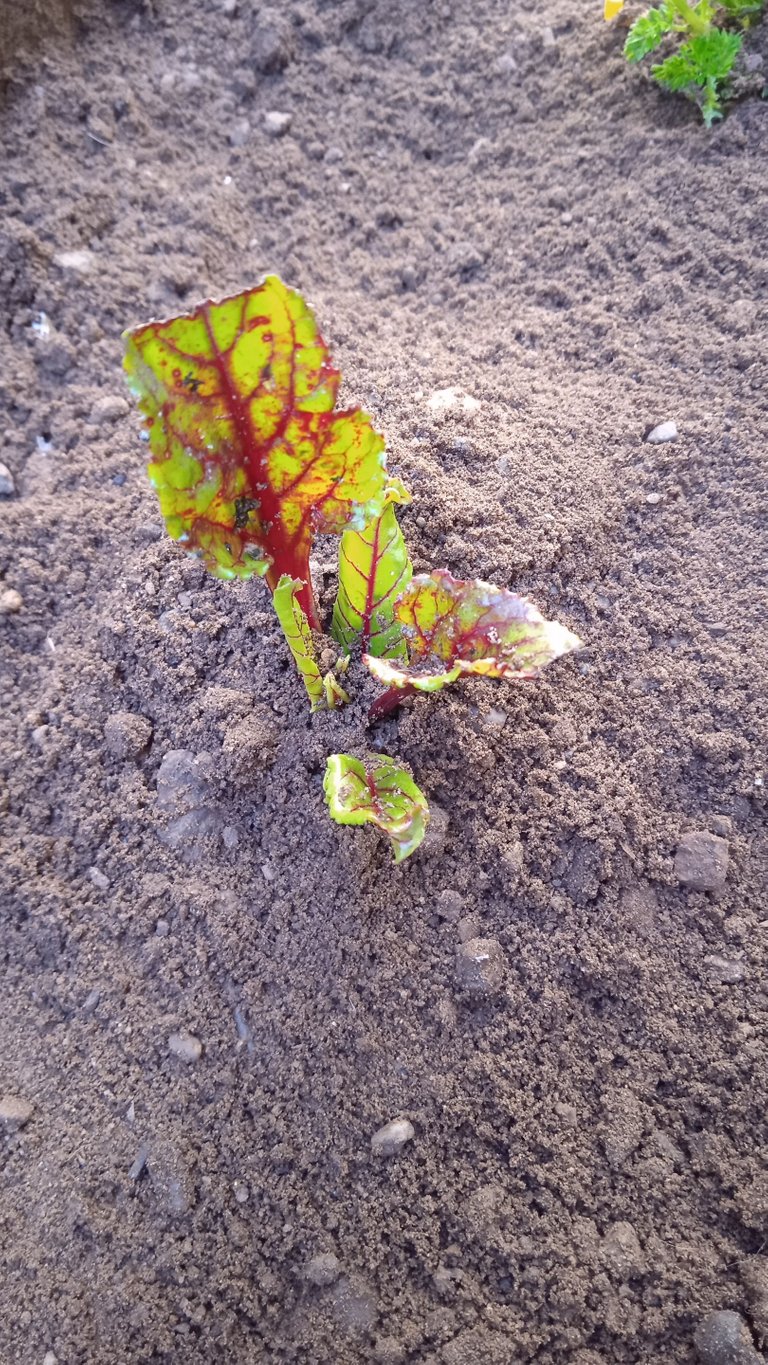 On the other hand there is the beet that was being devoured by a huge snail, but anyway most of its leaves are healthy.

As you can read a failure turned into a success which I did not expect, especially after so long. I love plants but unfortunately I don't have a garden suitable for them so I was glad that these seeds germinated ☺️
I have read posts in this community where most have large grounds to plant, but in my particular case I just try to do what I can in a small space.

Banner and text separator created in Canva
Photos of my property
Text translated into English with Deep Translator
---
---