[ESP-ENG] I tell you one of my rages 😠 and my favorite snacks 🥑 || Ladies of the Hive Community Contest #95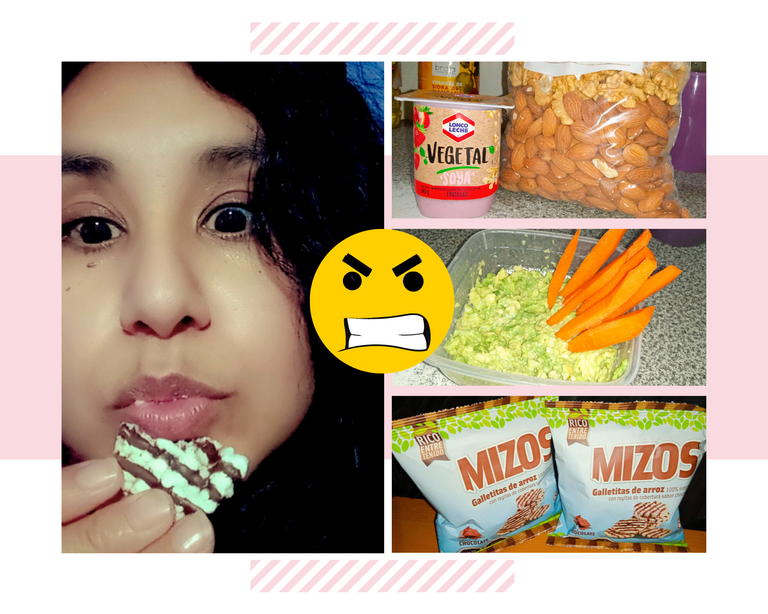 Greetings!!!, I join this Ladies of Hive Community Contest #95, I have been thinking a bit about the questions and in the end I have decided to ask both of them.
But before I continue I want to invite Miss @alejandralita to participate, I'm sure she has a lot to say.
Saludos!!!, me uno a Ladies of Hive Community Contest #95, estuve pensando un poco en las preguntas y al final me he decido a hacer ambas.
Pero antes de continuar quiero invitar a la señorita @alejandralita a participar, seguro que tiene mucho que decir.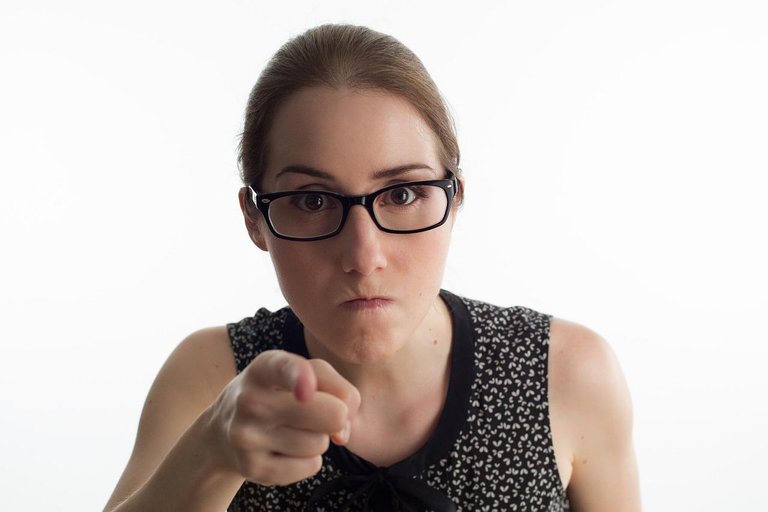 fuente
1️⃣ Todos tenemos un punto de ebullición diferente, algunos de nosotros nos enojamos fácilmente, otros tenemos un temperamento muy frío. Comparta amablemente una cosa que lo enoja, cuánto tiempo permanece enojado y qué o quién puede pacificarlo.
Hay muchas cosas que me enfadan creo que este post se haría eterno si las enumerará todas, así que mejor elijo sólo una, y ahora mismo soy completamente sincera con ustedes, me enfada que la gente no me escuche. Sí lo explico mejor me molesta cuando la gente me aparta por pensar diferente a ellos, incluso cuando se trata de grupos que predican sobre la amistad, para mí son sólo frases que realmente nunca usan en su vida diaria o tal vez sí pero sólo con unos pocos privilegiados.
Pensar diferente me ha llevado a comprobar que al ser humano no le gusta quien le contradice, aunque sea de forma respetuosa.
Por ejemplo, conocí a una mujer muy amable en otra red social, que siempre me apoyaba en mis escritos halagando mi forma de ser, me atrevería a decir que hasta coqueteaba conmigo jajajaja. Ella comenzó a ser más importante en esa red, gracias a eso logró mayores ganancias y también notoriedad.
Un día hice un comentario en el que mi opinión no coincidía con la de ella, desde ese día no volvió a apoyarme, ni nada parecido 🤦🏻.
Eso es algo recurrente, ya que aunque sé que no debo nadar contra la corriente, no puedo evitarlo.
También me pasó que en un grupo de discord me faltaron el respeto por el simple hecho de ser vegana, claro que lo hicieron de la manera amable lanzando palabras graciosas que básicamente aluden a mi forma de pensar. Pasaron los días y una de esas personas se disculpó conmigo en nombre del grupo.
Como pueden leer ese tipo de acciones me dan mucha rabia, porque yo doy mi opinión pero siempre respetando a los demás, muchos seres humanos cuando tienen un poco de poder enseguida intentan hacer daño al resto... Lo bueno es que no todos son así.
En cuanto al tiempo que permanezco enfada, bastante poco. Me enfado mucho en el momento pero luego paso página y sigo adelante.
1️⃣ We all have a different boiling point, some of us are easily angered, others are really cool tempered. Kindly share one thing that makes you angry, how long do you stay mad, and what or who can pacify you.
There are many things that make me angry I think this post would go on forever if I listed them all, so I better choose just one, and right now I am completely honest with you, it makes me angry when people don't listen to me. If I explain it better it bothers me when people push me away for thinking differently than them, even when it comes to groups that preach about friendship, to me they are just phrases that they never really use in their daily life or maybe they do but only with a privileged few.
Thinking differently has led me to verify that human beings do not like those who contradict them, even if it is in a respectful way.
For example, I met a very kind woman in another social network, who always supported me in my writings flattering my way of being, I would dare to say that she even flirted with me hahahaha. She started to be more important in that network, thanks to that she achieved higher earnings and also notoriety.
One day I made a comment in which my opinion did not match hers, since that day she never supported me again, or anything like that 🤦🏻.
That's a recurring thing, since even though I know I shouldn't swim against the current, I can't help it.
It also happened to me that in a discord group they disrespected me for the simple fact of being vegan, of course they did it the nice way by throwing funny words that basically allude to my way of thinking. Days went by and one of those people apologized to me on behalf of the group.
As you can read that kind of actions make me very angry, because I give my opinion but always respecting others, many human beings when they have a little power immediately try to hurt the rest .... The good thing is that not everyone is like that.
As for the time I stay angry, quite little. I get very angry at the moment but then I turn the page and move on.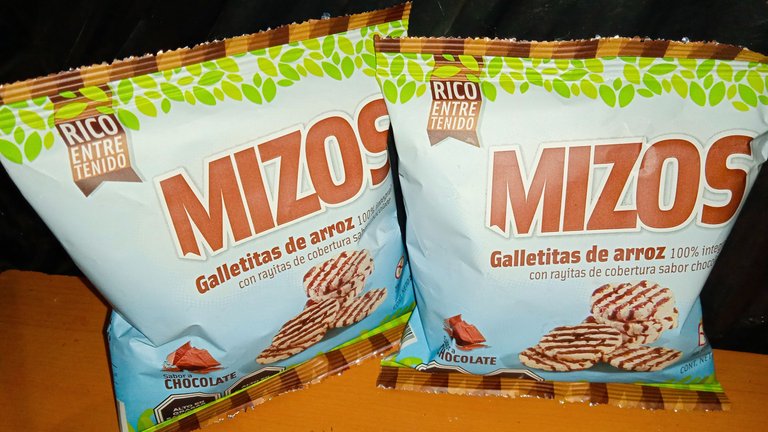 imagen de mi propiedad / image of my property
2️⃣ ¿Cuál es tu bocadillo o bocadillos favoritos? Comparte fotos de ellos si puedes.
Mi cara de golosa con la boca llena en la foto de portada lo dice todo jajaja, los snacks nos salvan del hambre entre comidas y yo tengo mis favoritos por supuesto.
Siempre como galletas de arroz bañadas en chocolate, yogur vegetal de fresa con almendras y nueces, también palitos de zanahoria con aguacate o como decimos en mi país Chile, la palta 🥑
Pero con diferencia el yogur vegano de fresa y nueces es el número 1, los devoro todos. Es tan delicioso, aunque a veces como en demasia :(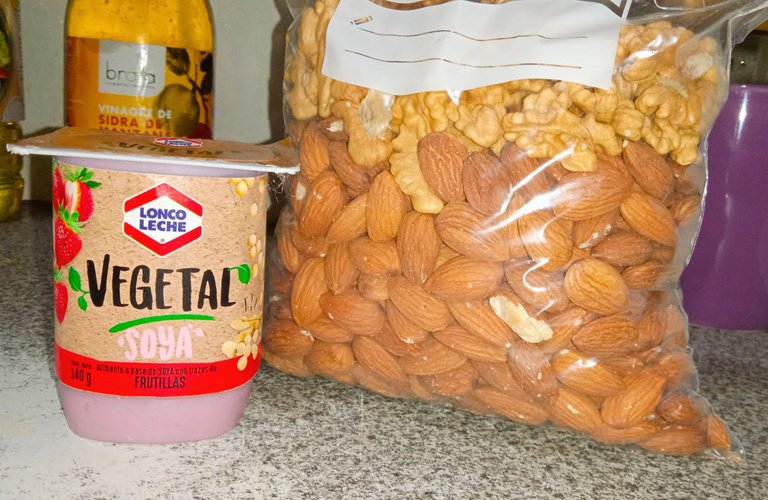 imagen de mi propiedad / image of my property
2️⃣ What is your favorite snack or snacks? Share photos of them if you can.
My sweet tooth face with my mouth full in the cover photo says it all hahaha, snacks save us from hunger between meals and I have my favorites of course.
I always eat rice crackers dipped in chocolate and also carrot sticks with avocado or as we say in my country Chile, the palta 🥑.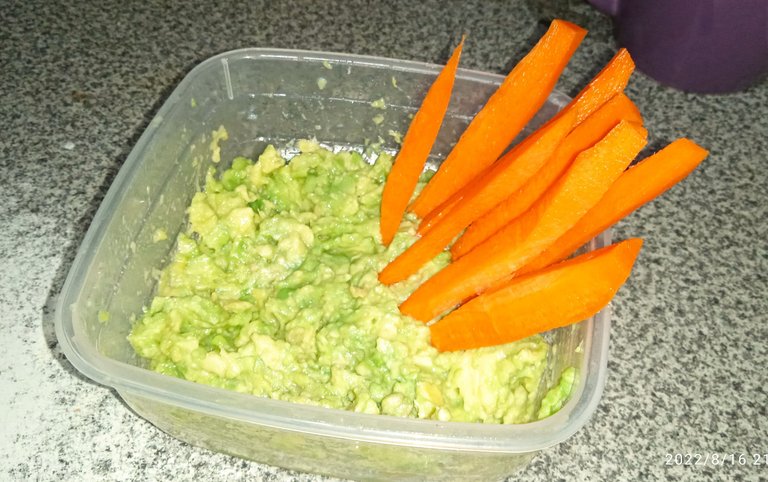 imagen de mi propiedad / image of my property
But by far the strawberry nut vegan yogurt is number 1, I devour them all. It's so delicious, although sometimes I overeat so much :(


Banner, cover image and text separator created in Canva / Banner, imagen de portada y separador de texto creados en Canva
Publication translated into English with Deepl / Publicación traducida al inglés con Deepl
---
---