[Week 120] A bit of green in a desert environment.
The green weekend
Share only two photos that focus on the colour green and write at least 300 words in explanation. It can be anything at all, but the main colour in your two images has to be green. Tell us about the place and situation, when it was and what you were doing there. You have to use your own images though
One of the things I like the most when I go out somewhere, is to photograph everything around me related to nature, even the smallest details.
A couple of weeks ago I went for a walk with my family, it's something we do sometimes when we need to de-stress. We have had difficult days, so these walks make us get the negative energies out of our lives, let's say it's like a charge of positive energies to leave the harmful ones behind.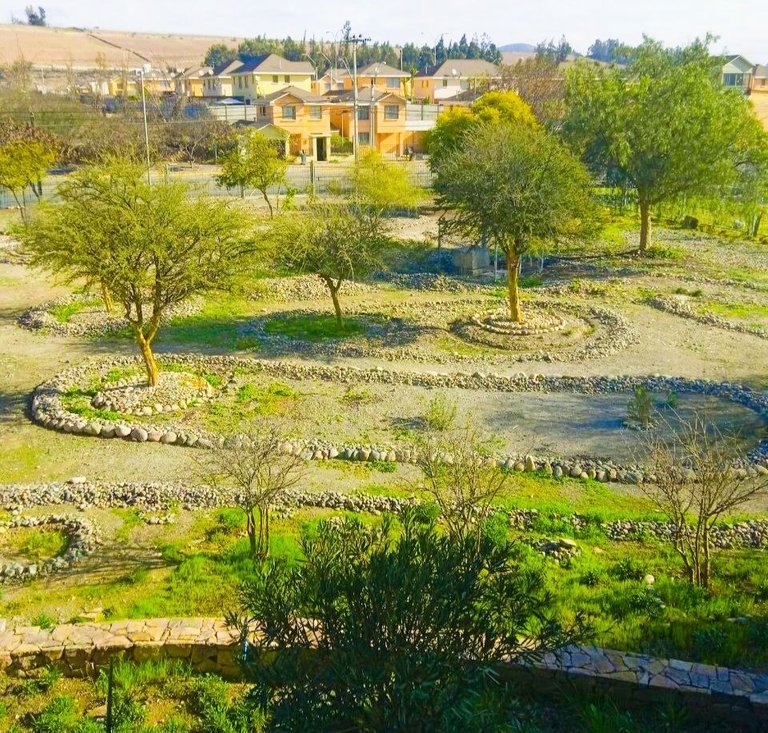 It was there where I spotted this place, of course the one I had to photograph immediately, the color of the trees and grass are beautiful. I have a predilection for gardens with stones and plants, aesthetically they seem to me to have a certain harmony with wild nature, besides making me feel relaxed.
I live in a city where the climate is desert, so the green is not very abundant. Nearby is the driest desert in the world, I do not know if you have heard of the Atacama Desert - Chile, the contradictory thing is that also at this time of the year it gives rise to a beautiful spectacle when it begins to fill with flowers. I hope to be able to go these days and bring some images to share with the community, it will be another time of course.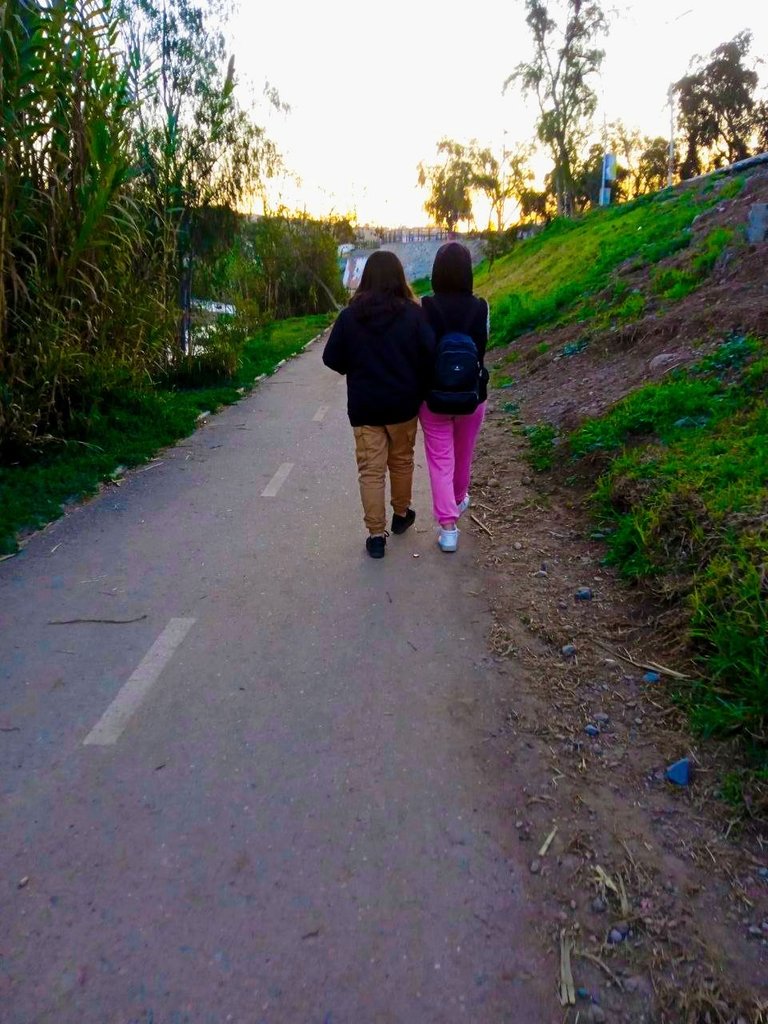 The walk continued along the river bank, where there is a path that takes us into the river and its vegetation. Again we could see traces of the green color in the grass and in the bustling trees that moved every time the wind blew through their thin leaves. Making us prey to moments of fear to think that a murderer was lurking among its branches to come out to meet us, although of course it was only our imagination but it never hurts to be forewarned.
The unmistakable scent of nature invaded the sense of smell, just as the sight delighted in observing the areas where birds, especially ducks, perched and swam.
At one point mom had the idea of crossing the river by some rocks in the middle, but to her bad luck she slipped and fell into the water. But don't worry, that river is tame, she just got wet and got several laughs out of us. 🤣
I guess I'm a little late to this weekend concept, but I wanted to chime in anyway :)

Banner created in Canva
Photos of my property
Text translated into English with Deep Translator
---
---