A rocky beach namely Pier Uno
Hello hivers...
What's up! And how's everyone here? I hope all of you is totally okay. Don't forget to take some break especially if you really need to. Prioritize your health at all cost. It's been a while that I never published anything here that I really want to give a break to myself. Lot of things that need to be fixed.
Yesterday I came across with my Facebook memories. It's been 9 years already then my eldest son is just a kid that time. I'm not fond scrolling at Facebook but I want to see some of my memories there. Some of my photos in my old phone been gone because the SD card been corrupt. Thanks to Facebook that I posted a lot of photos few years ago.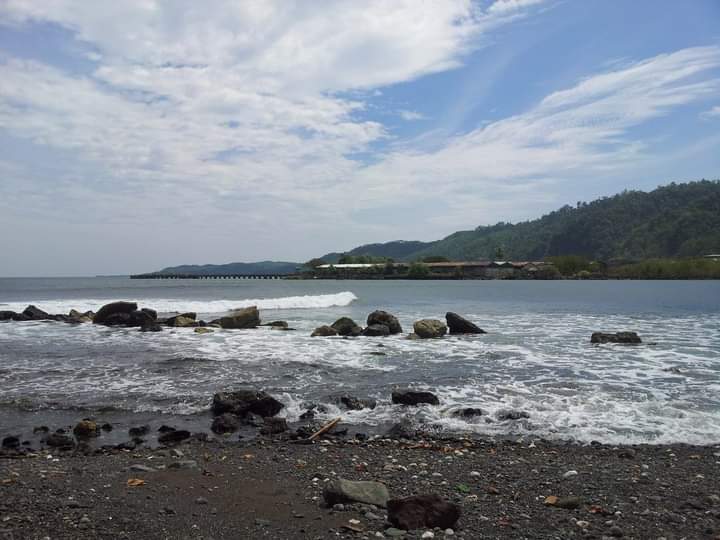 (At Pier Uno beach)
Lemme share some of my regrets to the siblings of my father. When it comes to my father side were not really closed because they are living at Manila then we're at province. The younger brother of my father have a nice life that he can afford anything because he had a nice job that time. As we grow up some of my siblings really want to work at Manila then my elder brother Joy stayed at my uncle's house but he doesn't stay longer then he trasfer to my auntie's house.
Brother Joy never tell us what happened to him. That he suffered so much while he staying at my uncle/auntie's house. Until he tell us that we don't need to stay at our relatives house. I'm wondering why? Until my elder sister go to manila for a work then followed my younger sister. They are all living with my brothers house. But I don't like to work at Manila. Don't like the traffic then the salary is not enough for me.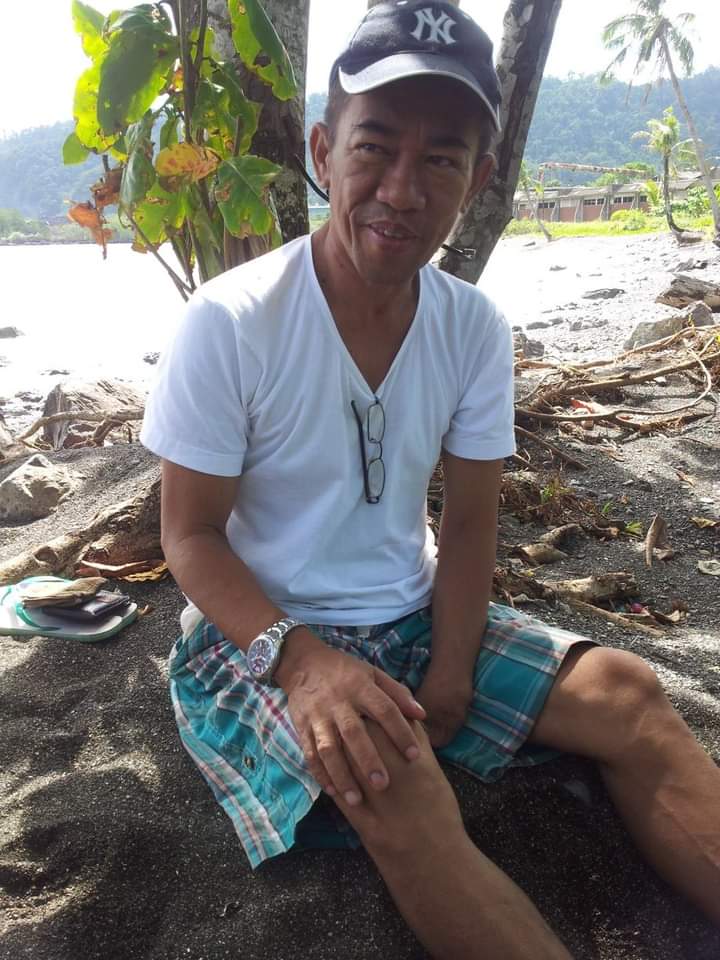 (Uncle Felix, the brother of tatay)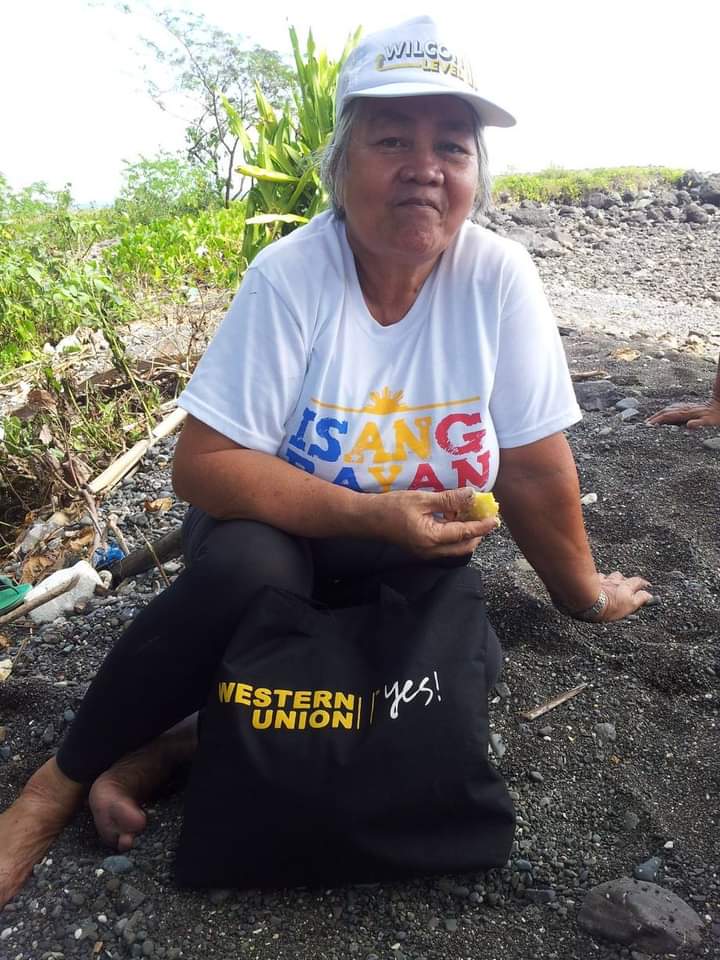 (Auntie Tita, the sister of tatay)
When uncle Felix been sick, he decided to stay at province. At Tandag city, the birthplace of my father. Life is unpredictable that not all the time you will be happy because you have a money but don't have a family at your side. I didn't know uncle is a gay until my nanay tell us that uncle have a boyfriend at his house. It's so shocking for me lol. I didn't expect it. Maybe that is the reason of my brother Joy. My uncle spend so much money with his lover. Until he got sick then his lover left him without further reason. It's a wow right?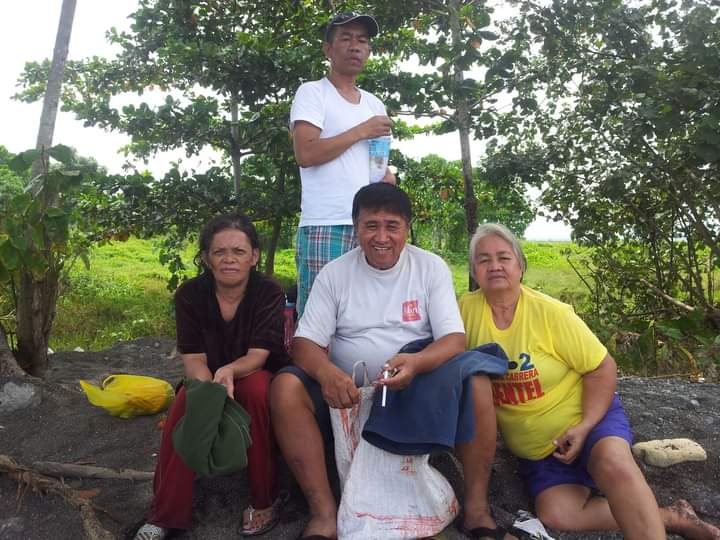 (My parents with auntie and uncle)
It's my very first time to meet my uncle in person. Big difference in his Facebook account because his a chubby also like my father. Uncle had a diabetes and his left hand been cut. How horrible. In time in his wealth he never shared it in his own family. Then the time that his been sick, he remembered us. So in happiness were not included lol. But in sickness were there, what a life!
Apparently I feel pity for my siblings because they stayed at my uncle/auntie's houses. So they experience how to be treated in a worst ways. Brother Joy tell us what happened on him when I go to Manila to visit them. As he said " you better stay in my house rather to our relatives". It really remarks on my mind his words. I really cried of what happened to them.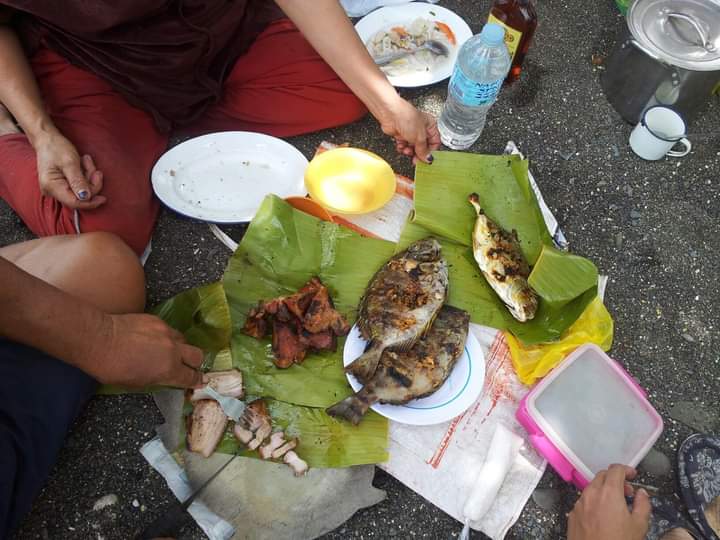 (Yummy foods. Grilled fish and meat)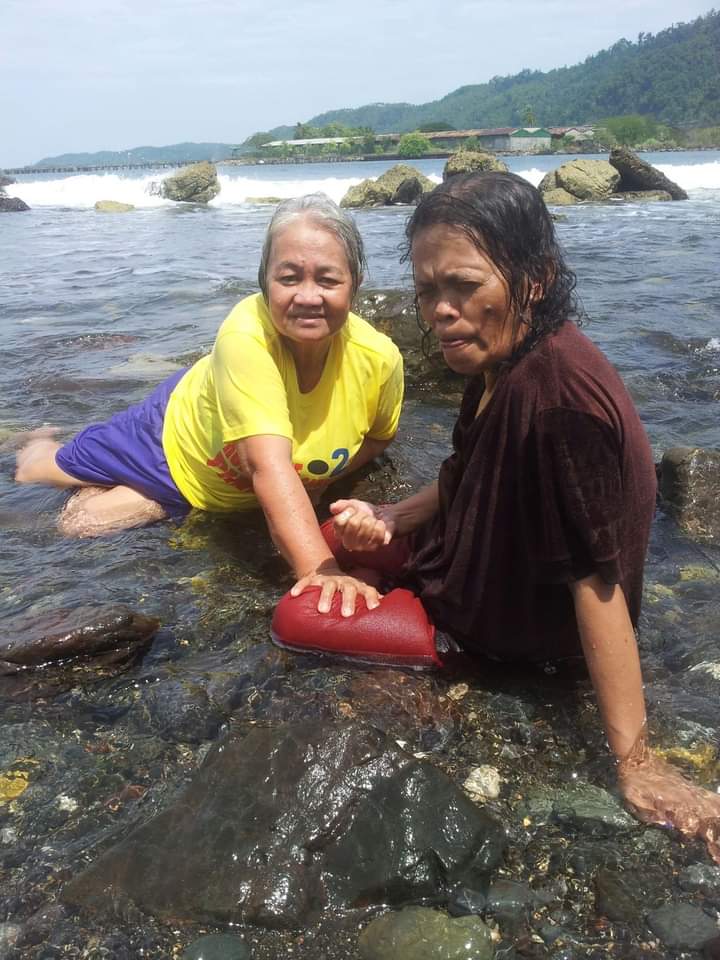 (My nanay at auntie Tita)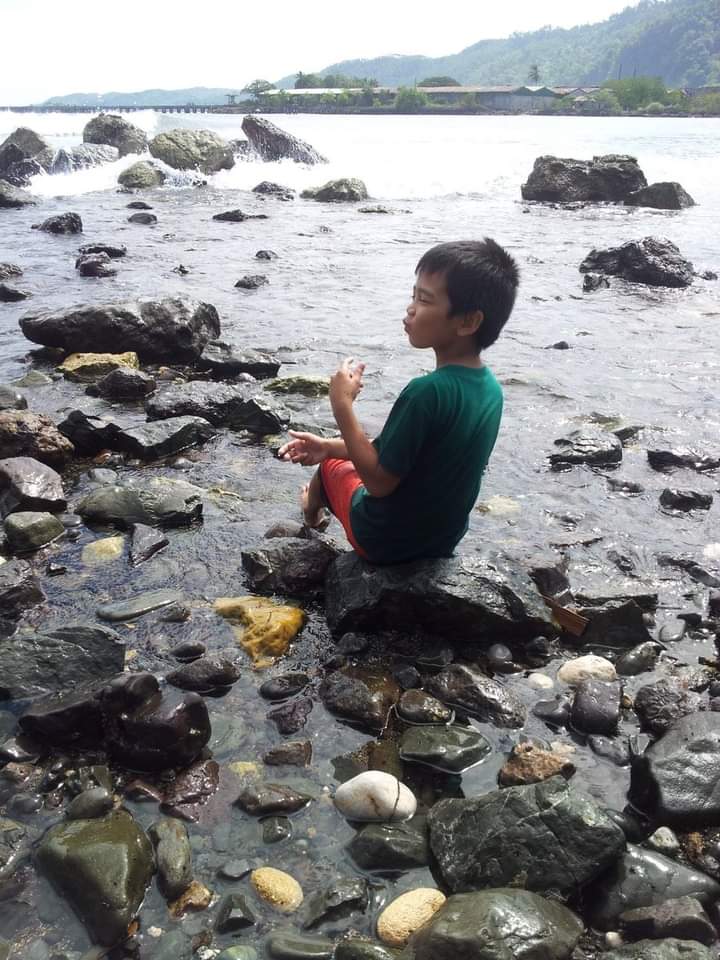 (My eldest son Carl John)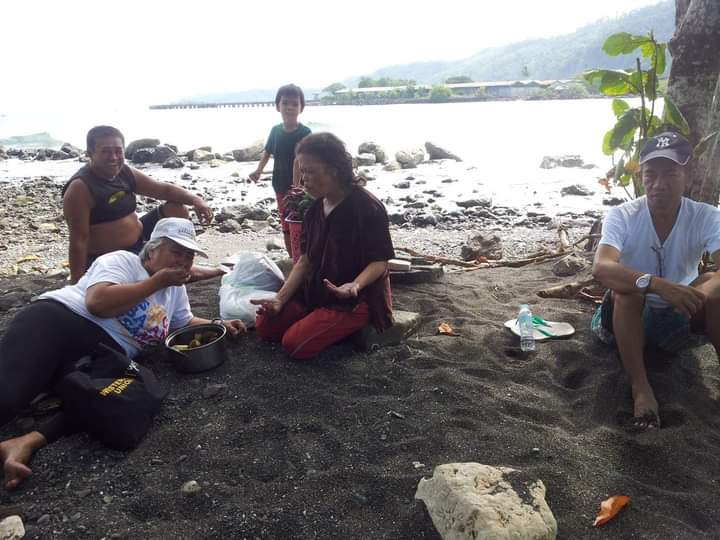 (Family bonding with full of laughter)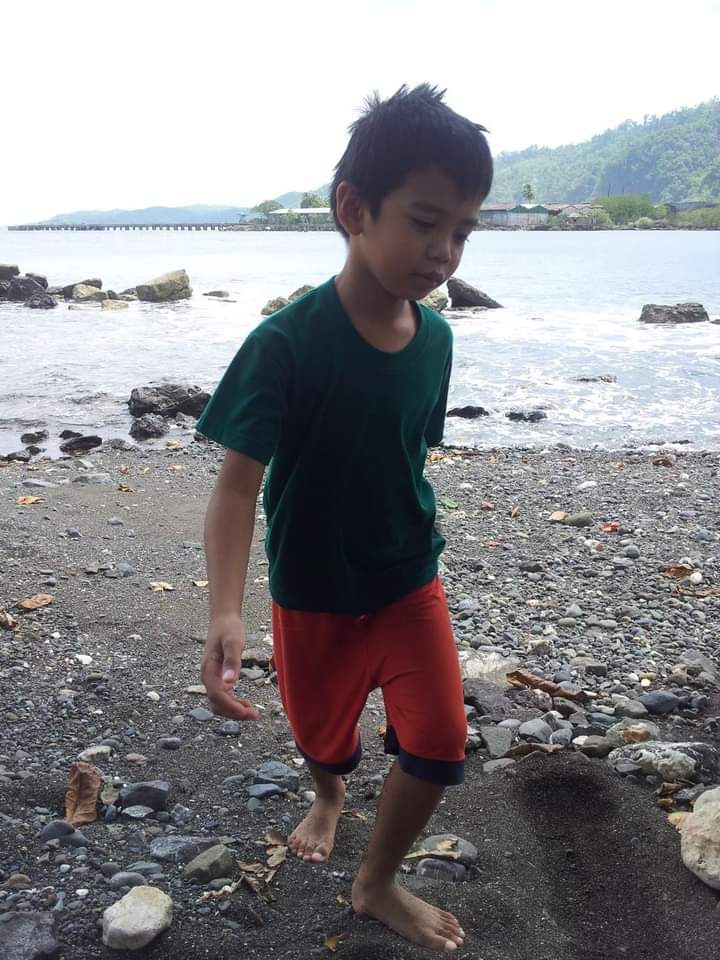 We bring Uncle at the beach that just near only in our house. A 10 minutes away. It's a rocky beach namely Pier Uno. Good thing is the water is very clean with some waves. We just bring some foods for our lunch such as grilled fish and meat. A simple food that satisfied our hungry tummy while swimming hehehe. No need a cottage because theres a lot of space can be hide if we want to eat.
Having some difficulties in life is one of the way that we can realized how family is important that money is the root of all evil. Though we need money for our foods, shelter and a lot more. We must put in our heart that family is the best weapon we have in our life.
That's all for todays blog and we need to enjoy our life to the fullest. Thanks for dropping by. Keep safe everyone.
All the photos are originally mine
Shot by: Oppo A57(my old phone)
October 17,2022
10:42 am
Monday
Philippines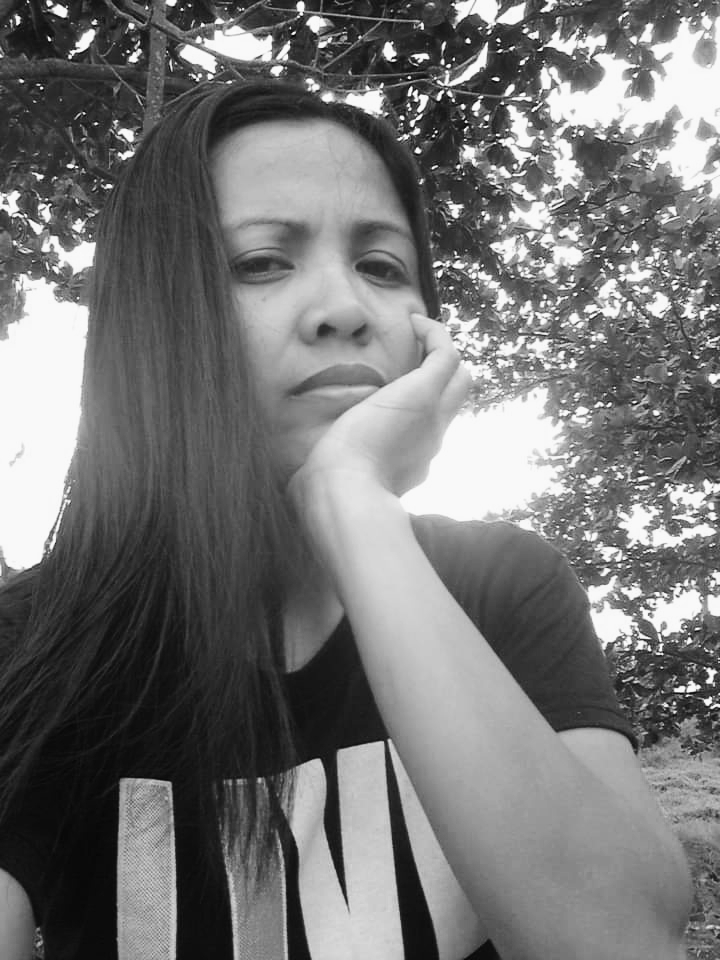 (Old mhe😁)
The fighter mom,
©Jeansapphire
---
---