Beach escapade at Mergrande Ocean Resort of Davao City
Hello hivers!
Happy holidays to my fellow Filipinos here at hive and hope you spend the day with full of love along with your love ones. Happy National Heroes day to all. Me, I'm just at home as always because I'm full time mom lol. Yesterday I've been packing my things upstairs and that's the reason I'm not able to published any blog here. Pardon for that guys but today I'm gonna tour all of you in a beach.
So last August 25,2022 in a morning. I never expect that we will have a beach getaway along with my lil bro and his family. My sister in law Sheena tell me that we will go to Mergrande Resort at Toril. I mean now? Then she said "yes ate". Oh my god! I'm not ready and I'm supposed to write at hive now. Then I'll be absent again hehehe. While my sis in law cooking some viands to bring at the beach I'm start packing our things such as clothes, milk and some stuffs of my baby kulot.
Welcome the MERGRANDE OCEAN RESORT...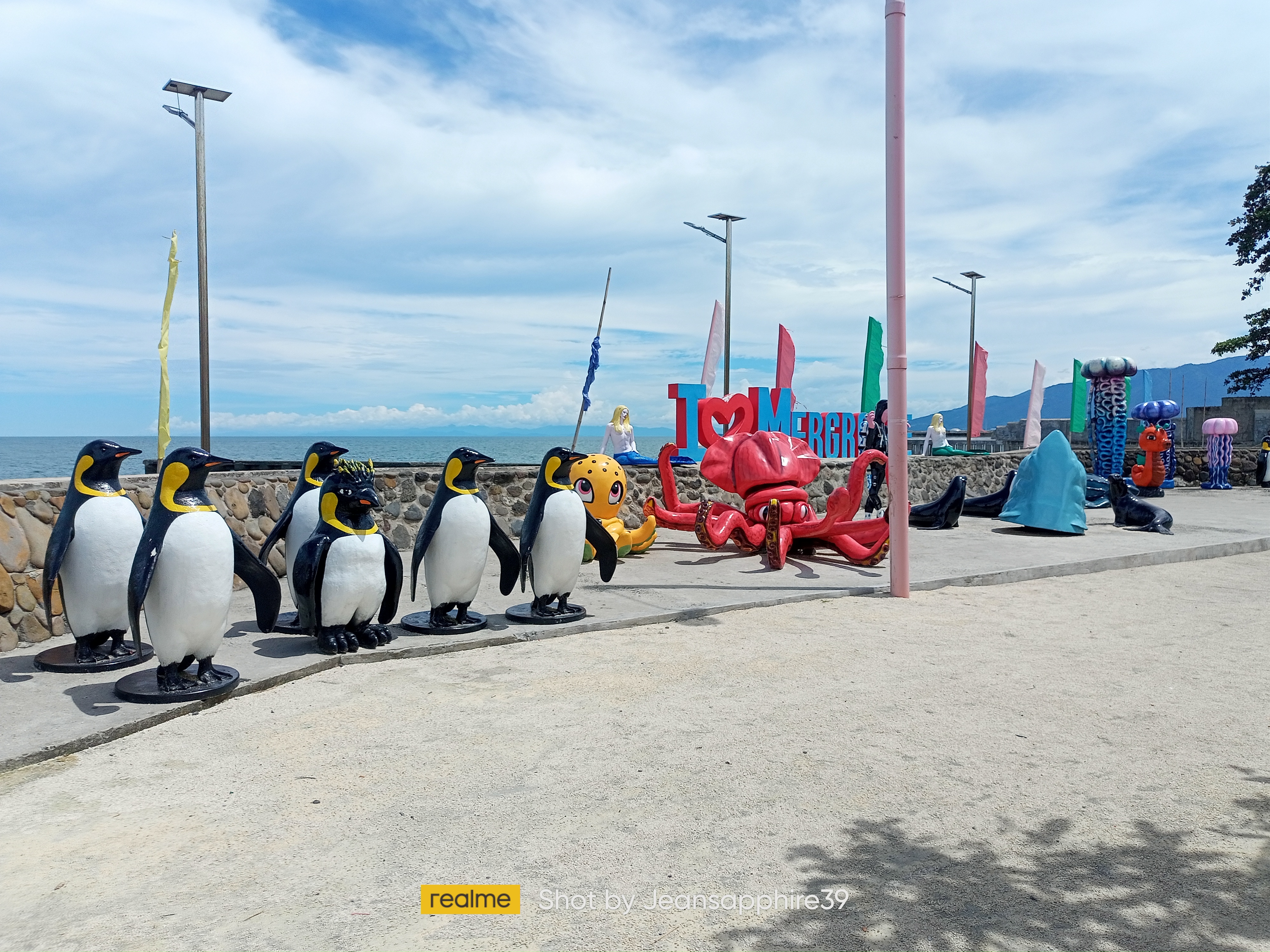 (The I ♥️ Mergrande)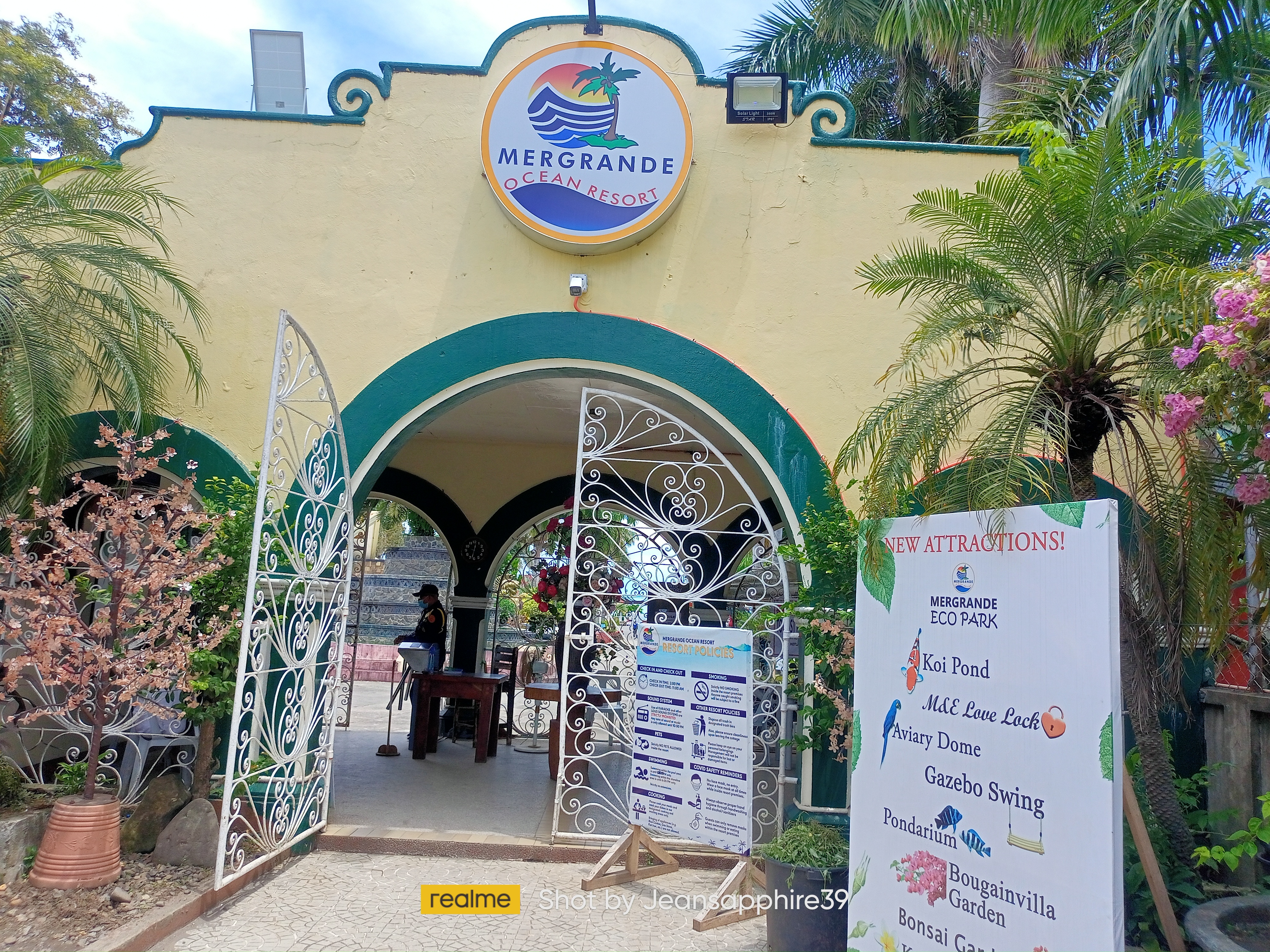 (The entrance gate)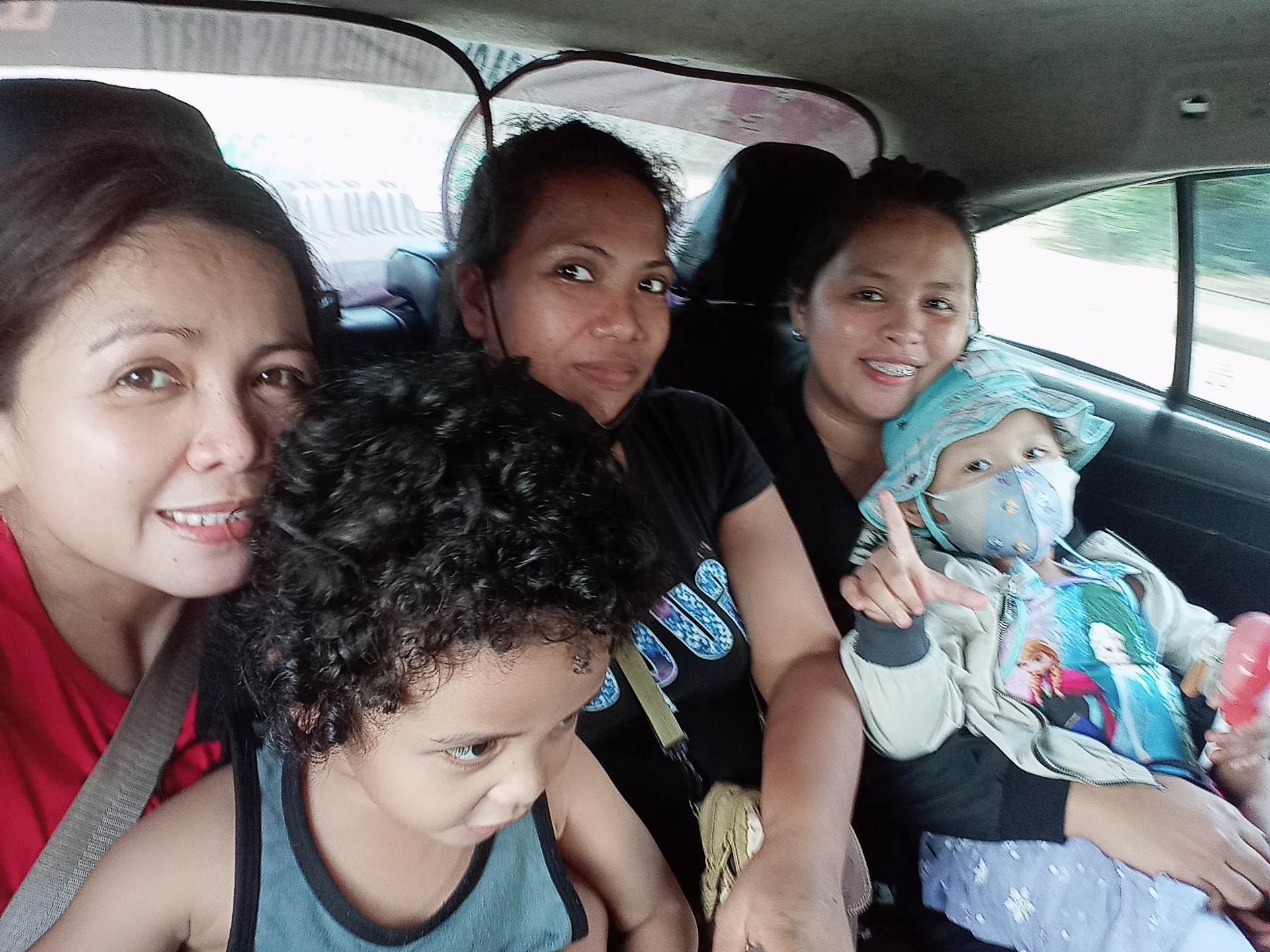 (From left to right: it's mhe, baby kulot, yaya Janine, Sheena(sis in law) and Shang shang(niece).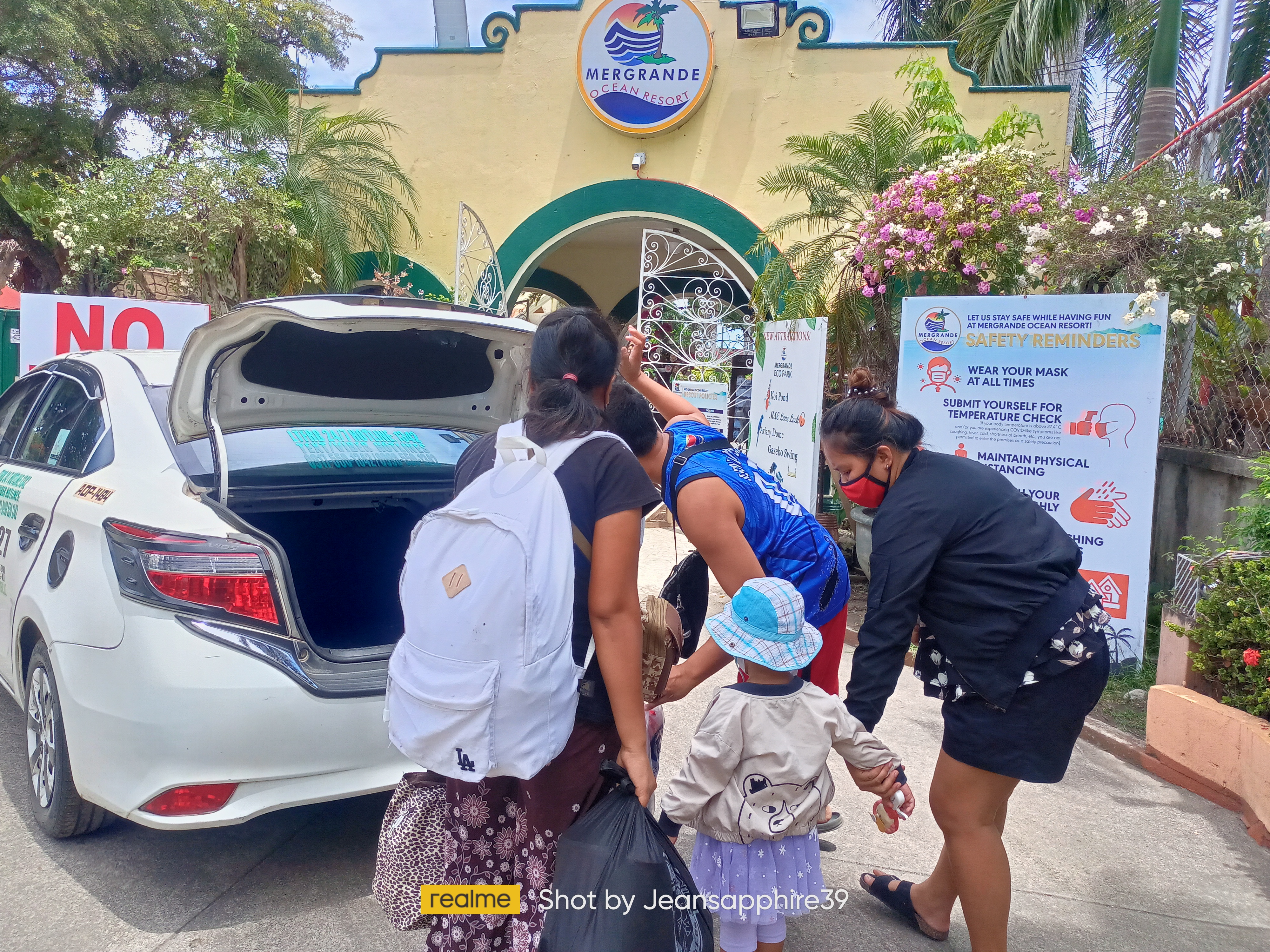 (Taking out our things at the back of the taxi)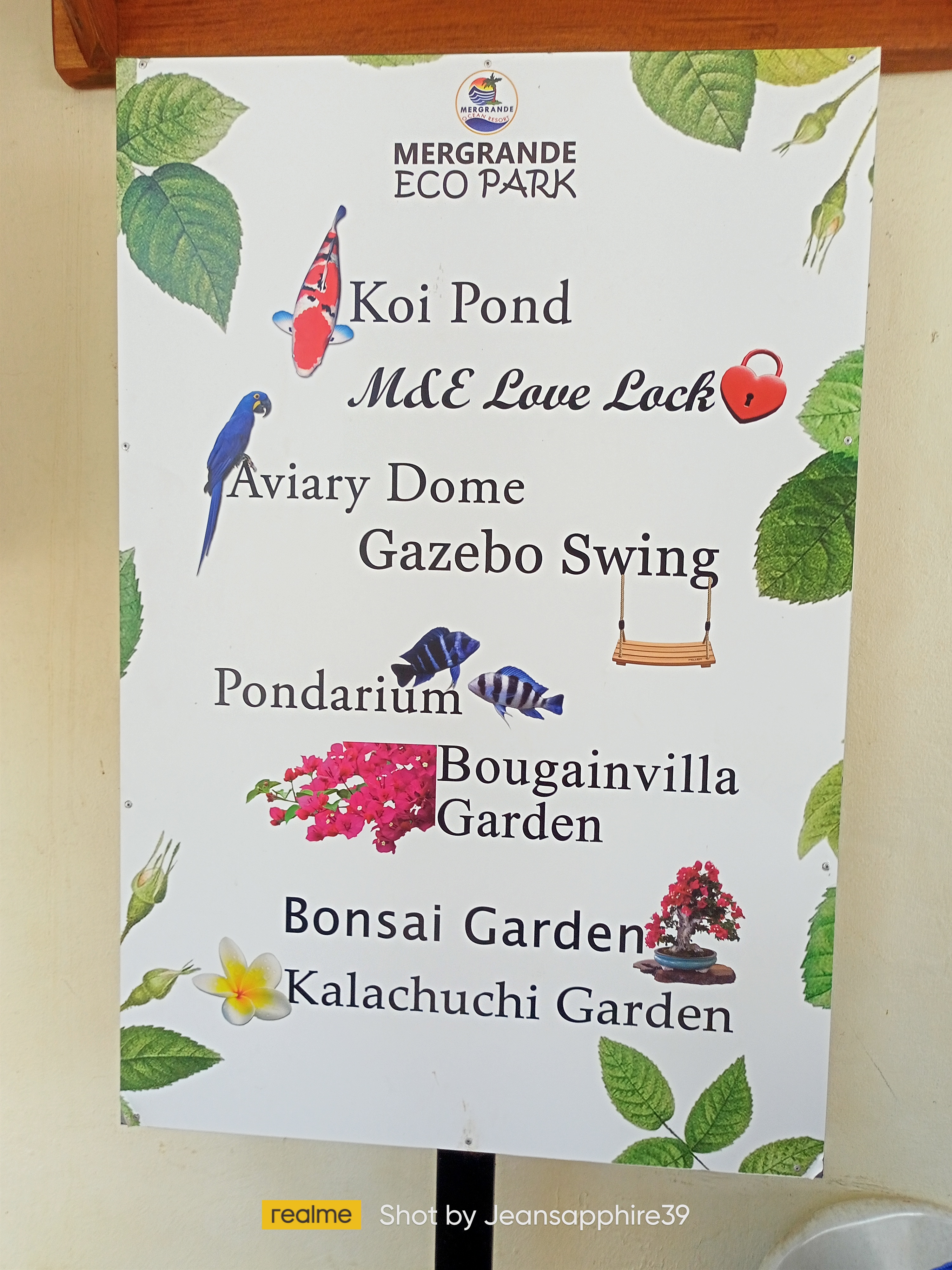 (The list of their eco park)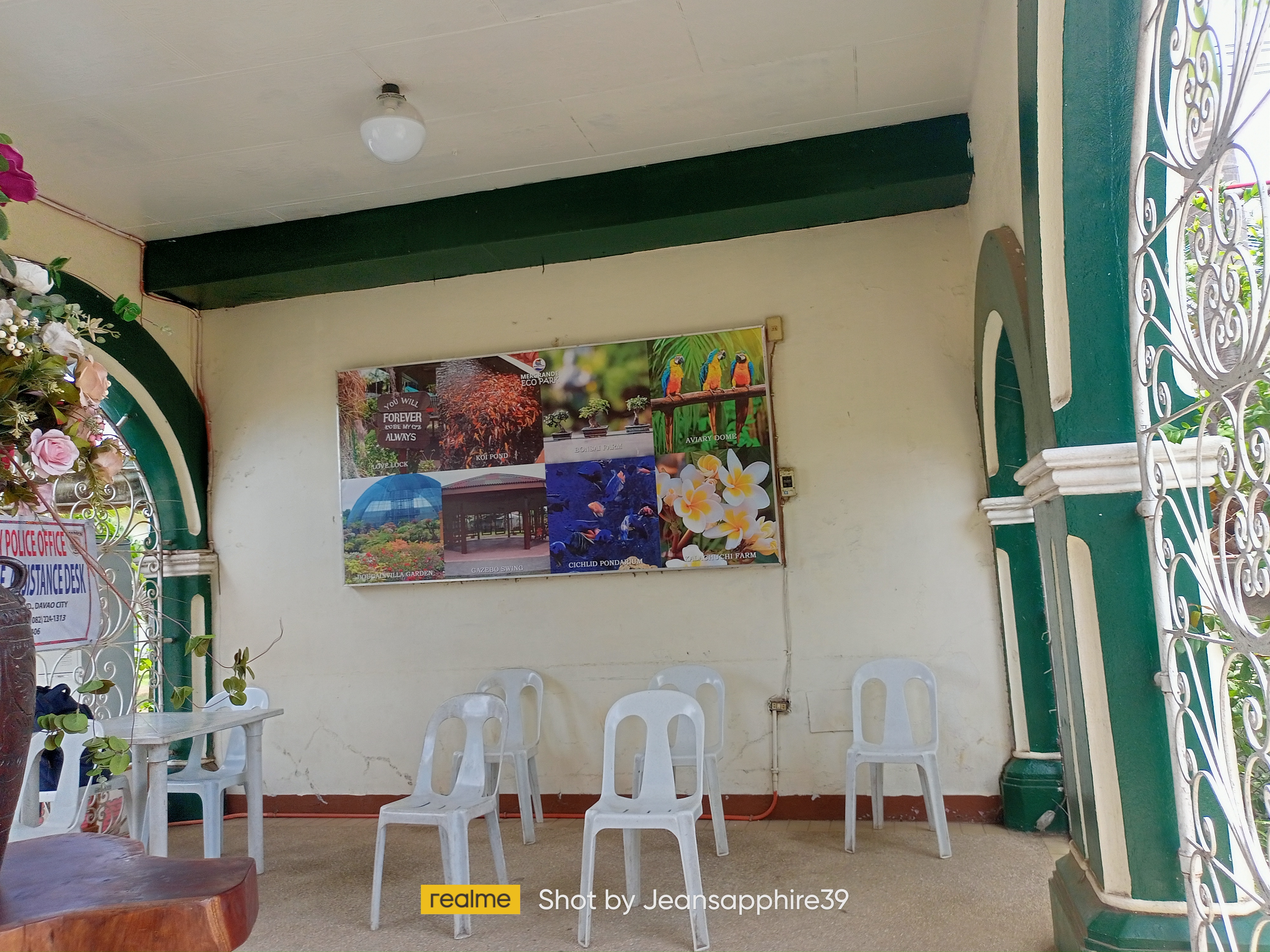 (Waiting area)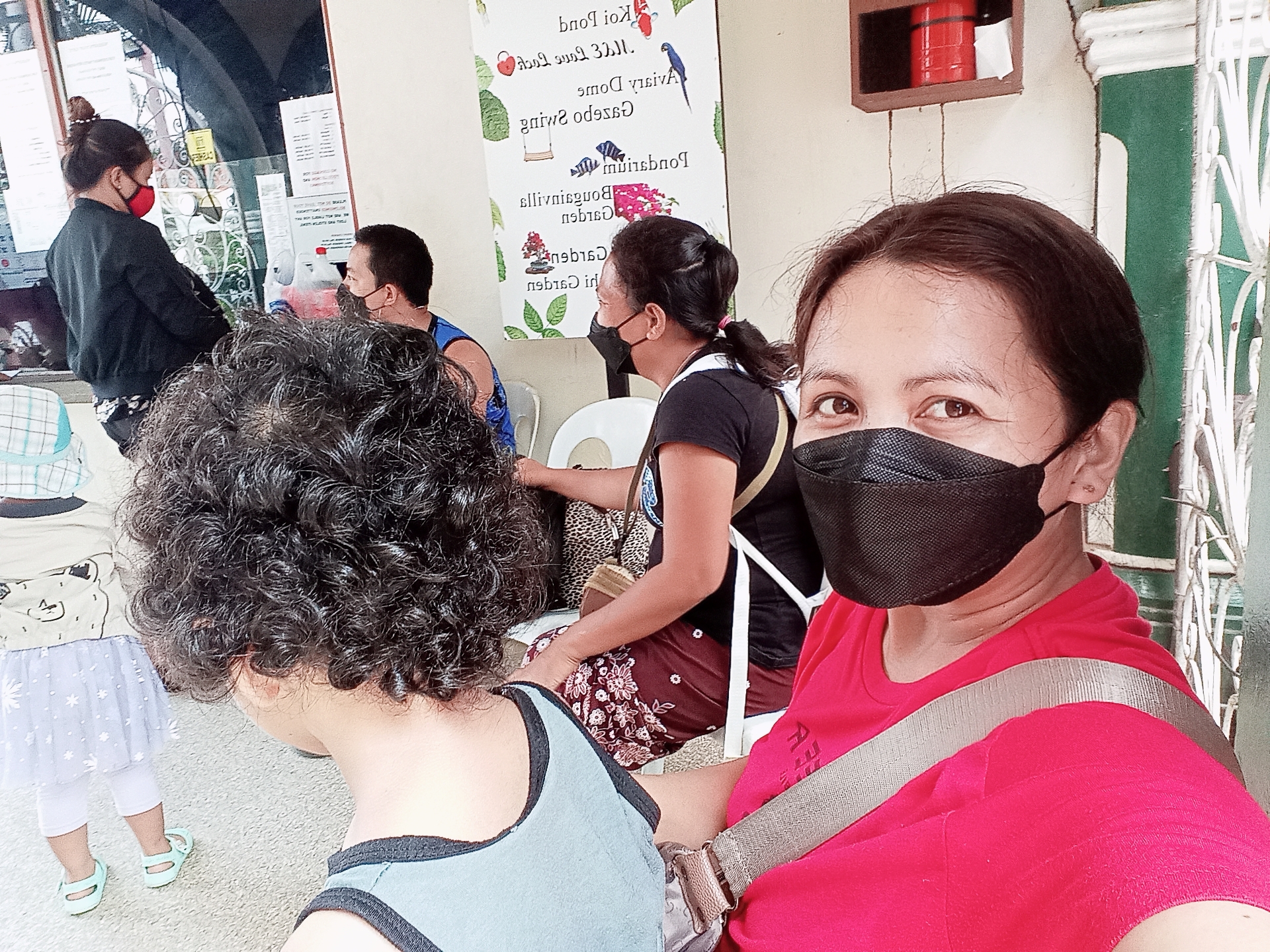 (We're waiting for the changed, they just payed our entrance)

(Our entrance ticket🤗)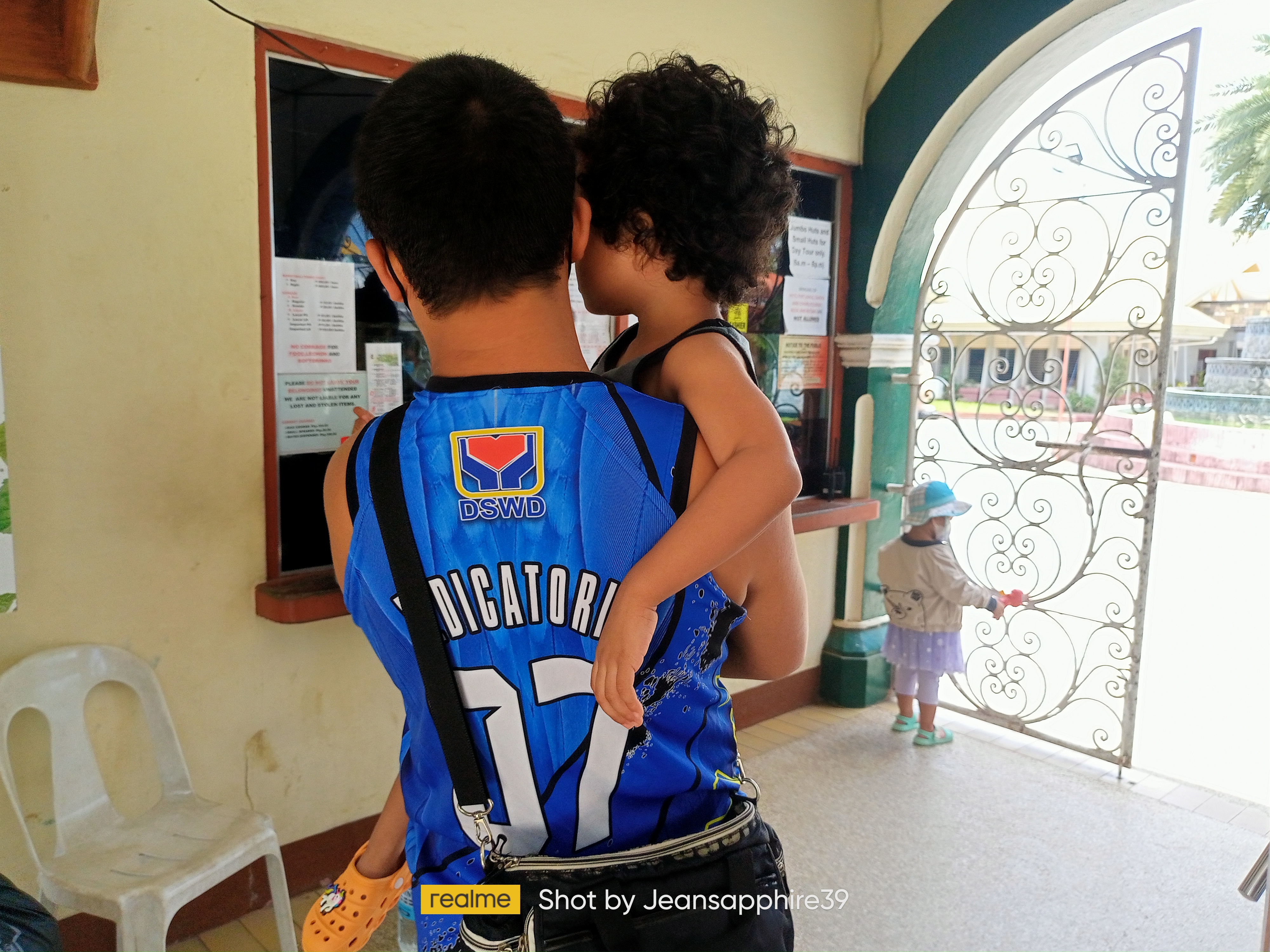 (My lil bro Angelo and my baby kulot)
We just ride a taxi to Mergrande Resort because we have a kids to bring if we take a jeep. From Mintal to Toril and it takes 1 1/2 hour I think if I'm not mistaken lol. I'm glad that were not caught by a traffic. That day also is very hot.
When we reach the resort we get our things at the back of the taxi then we go to entrance gate. We thought that the kids don't have an entrance fee. Because they are still a toddlers. It depends at the height as the guard said. Oh my God! The entrance fee is 50php or $1.
We just smiled at just payed it. No choice.
The amazing clouds...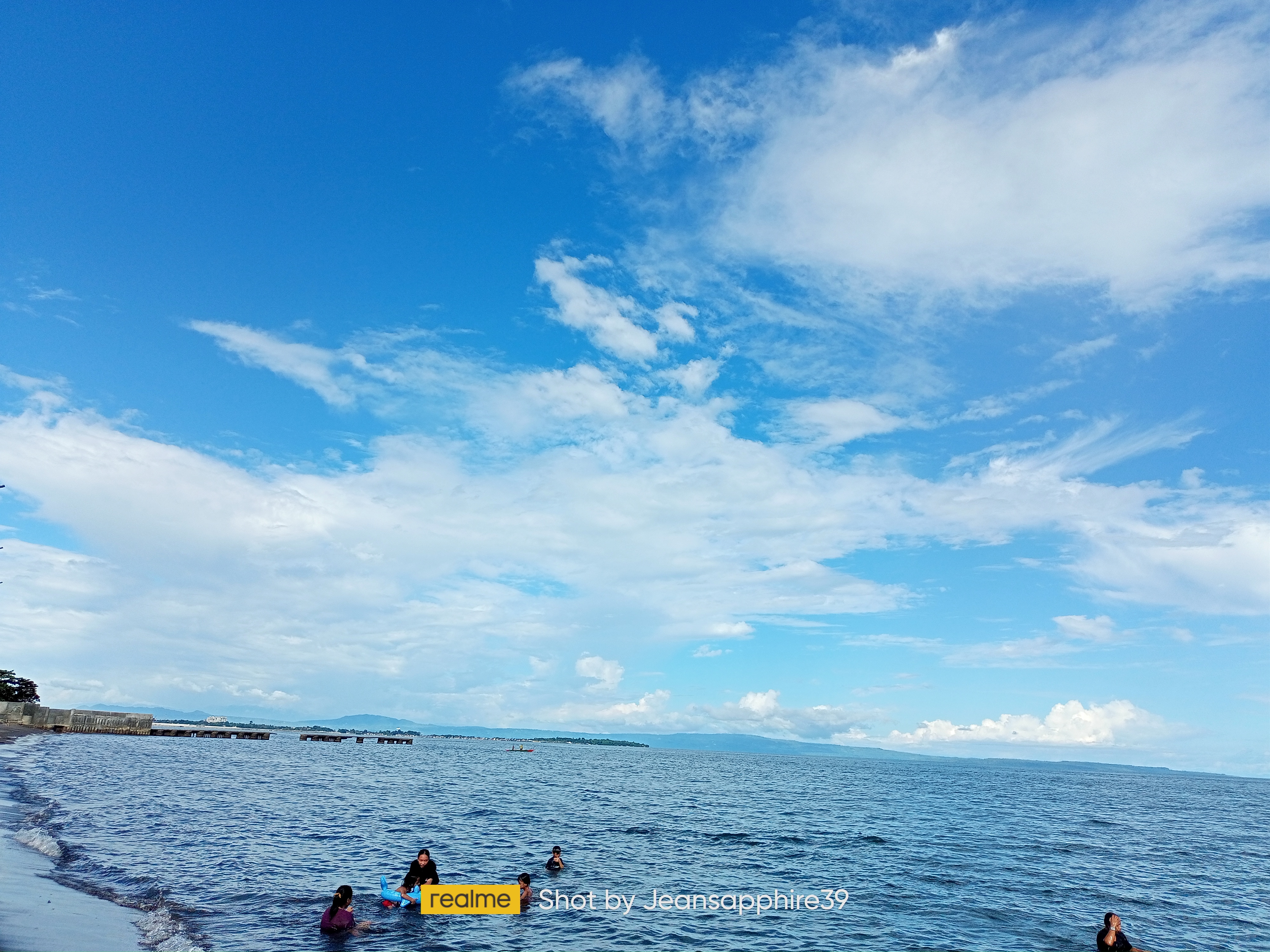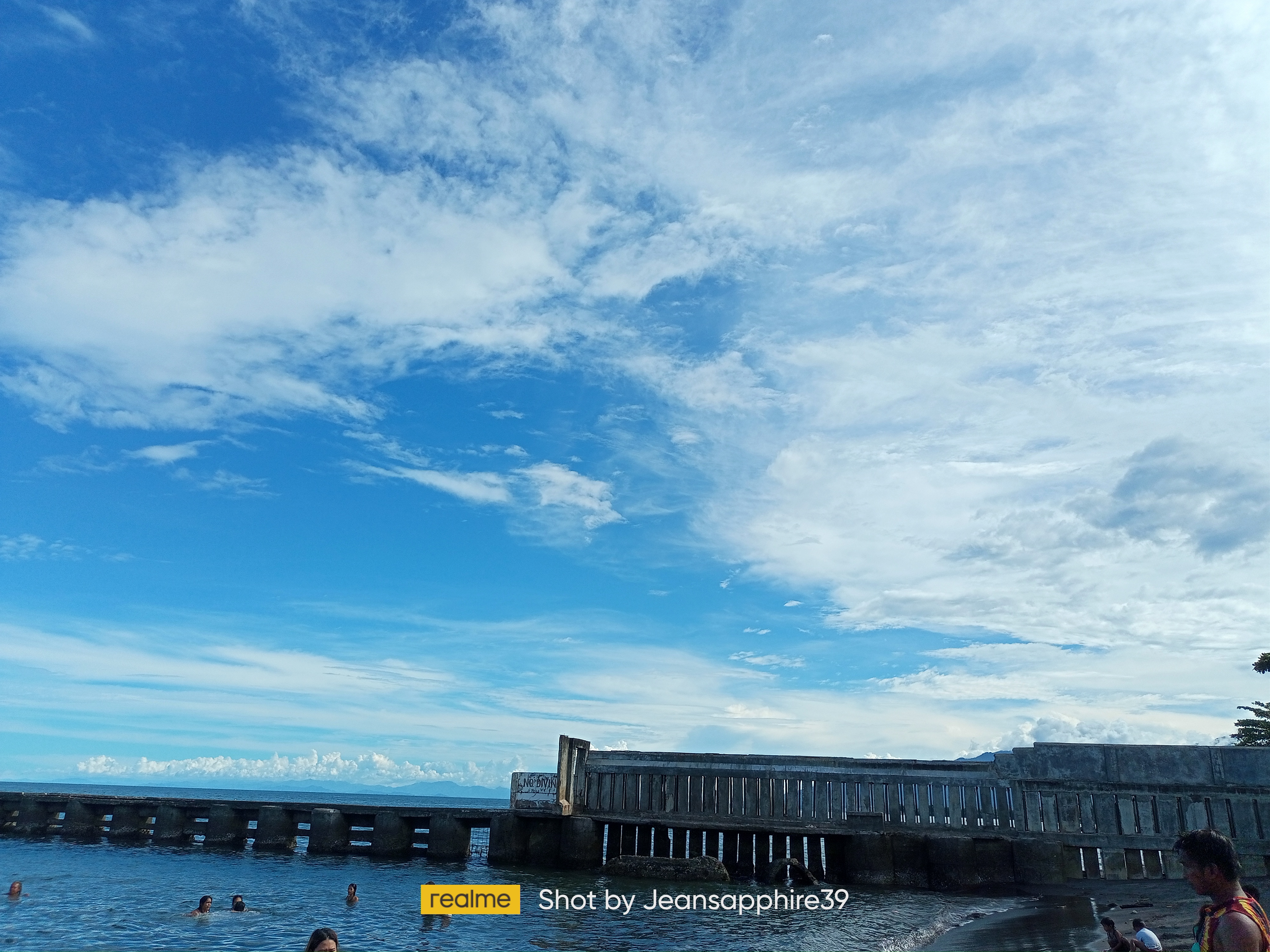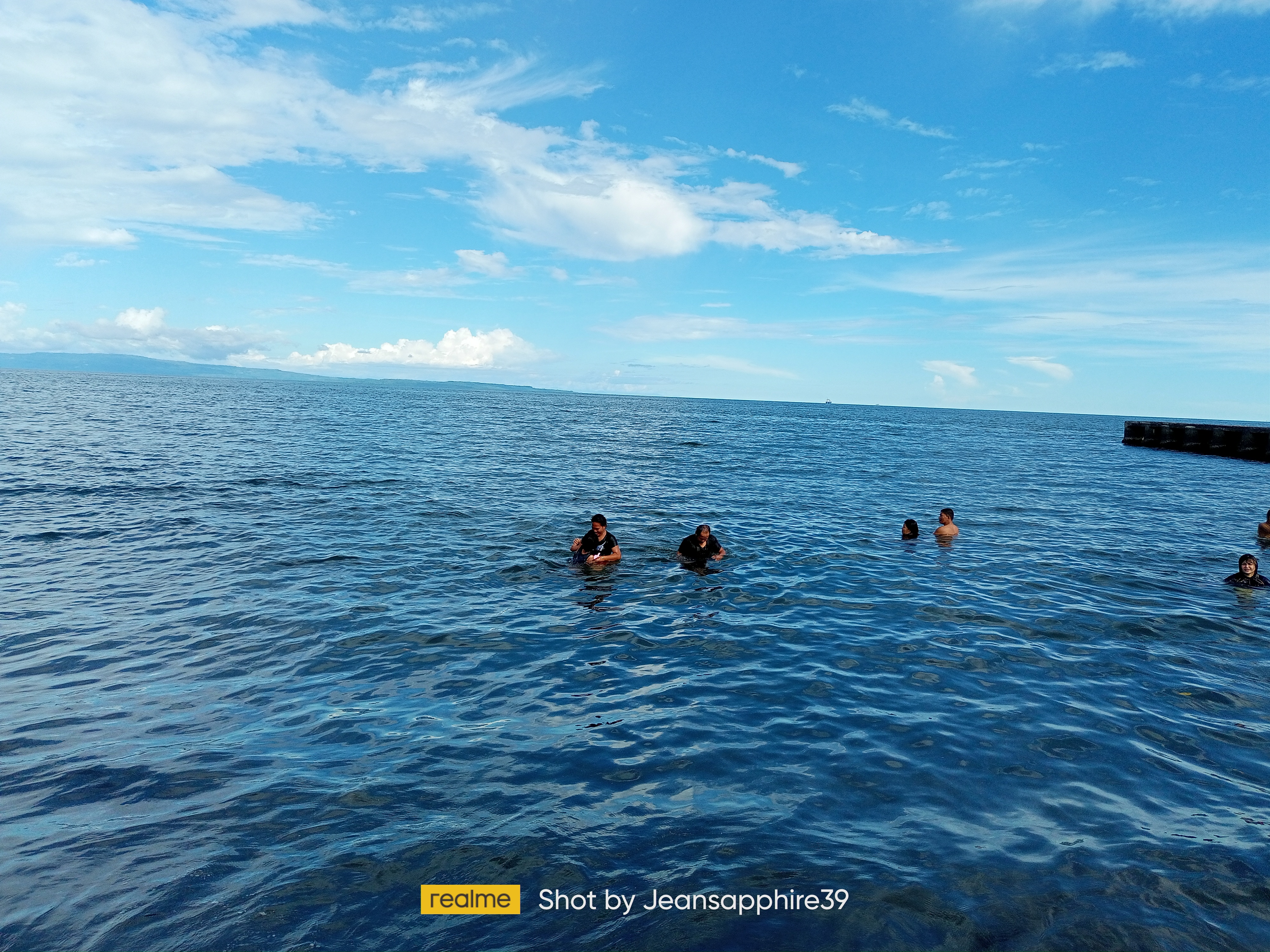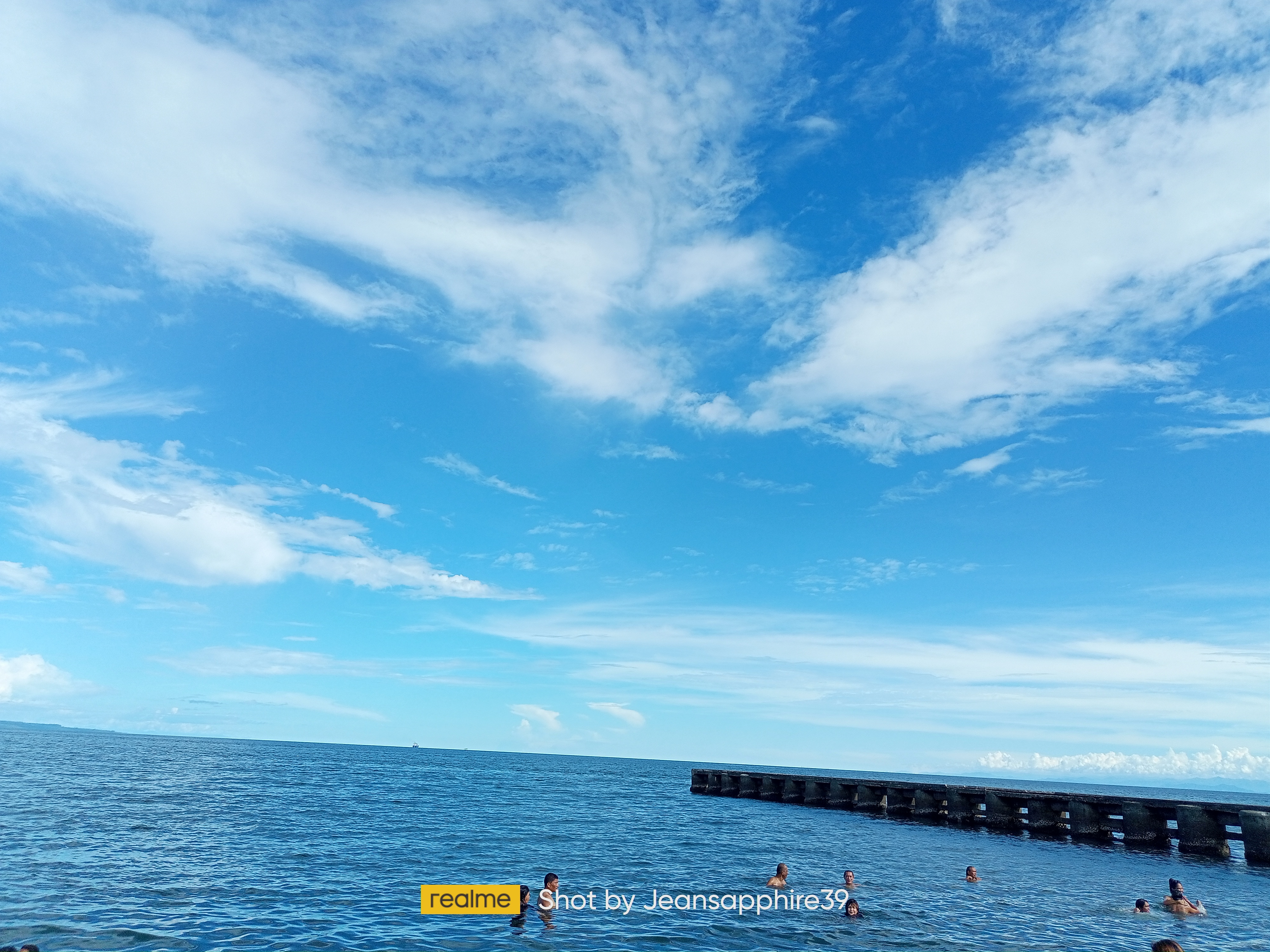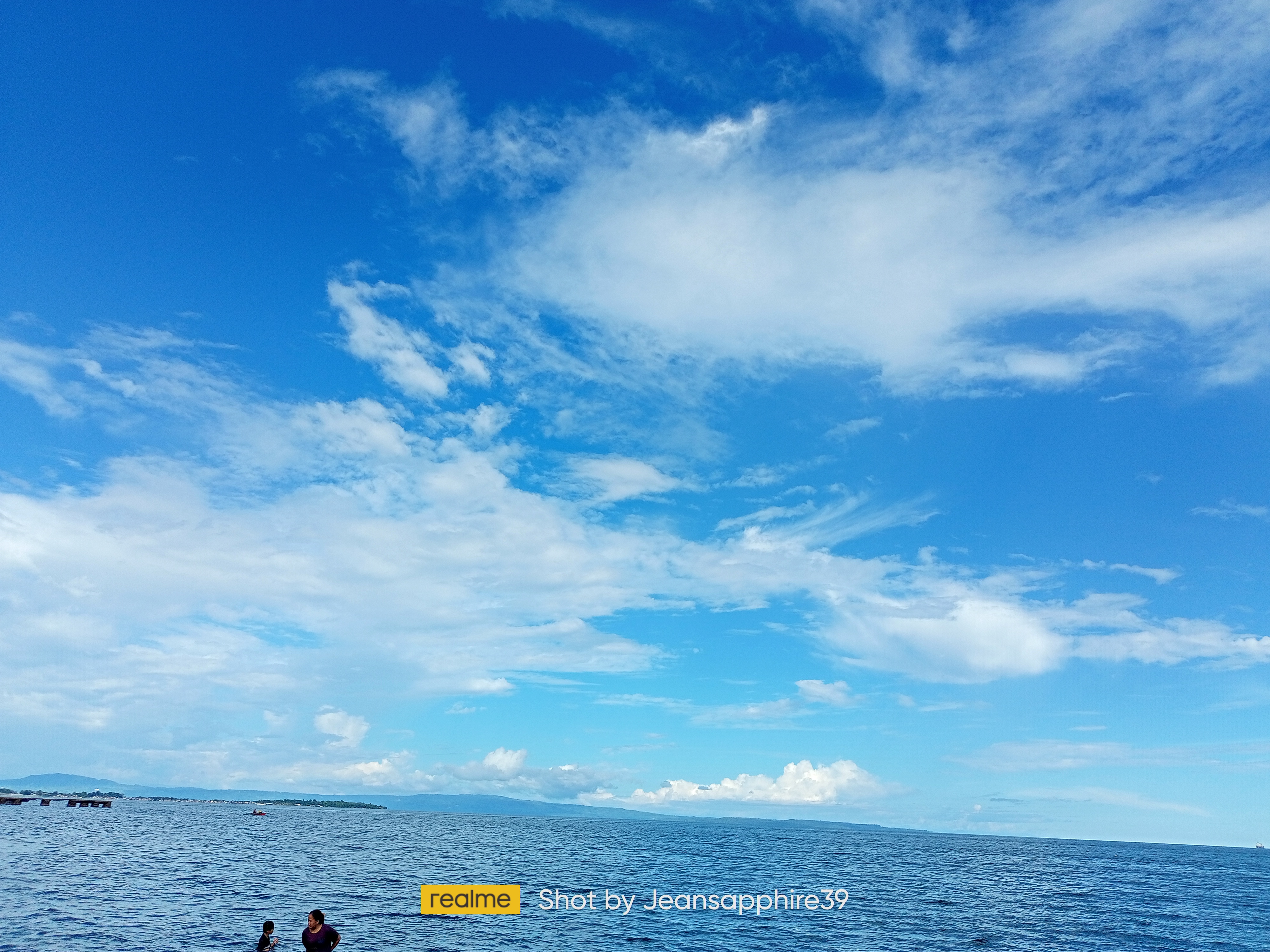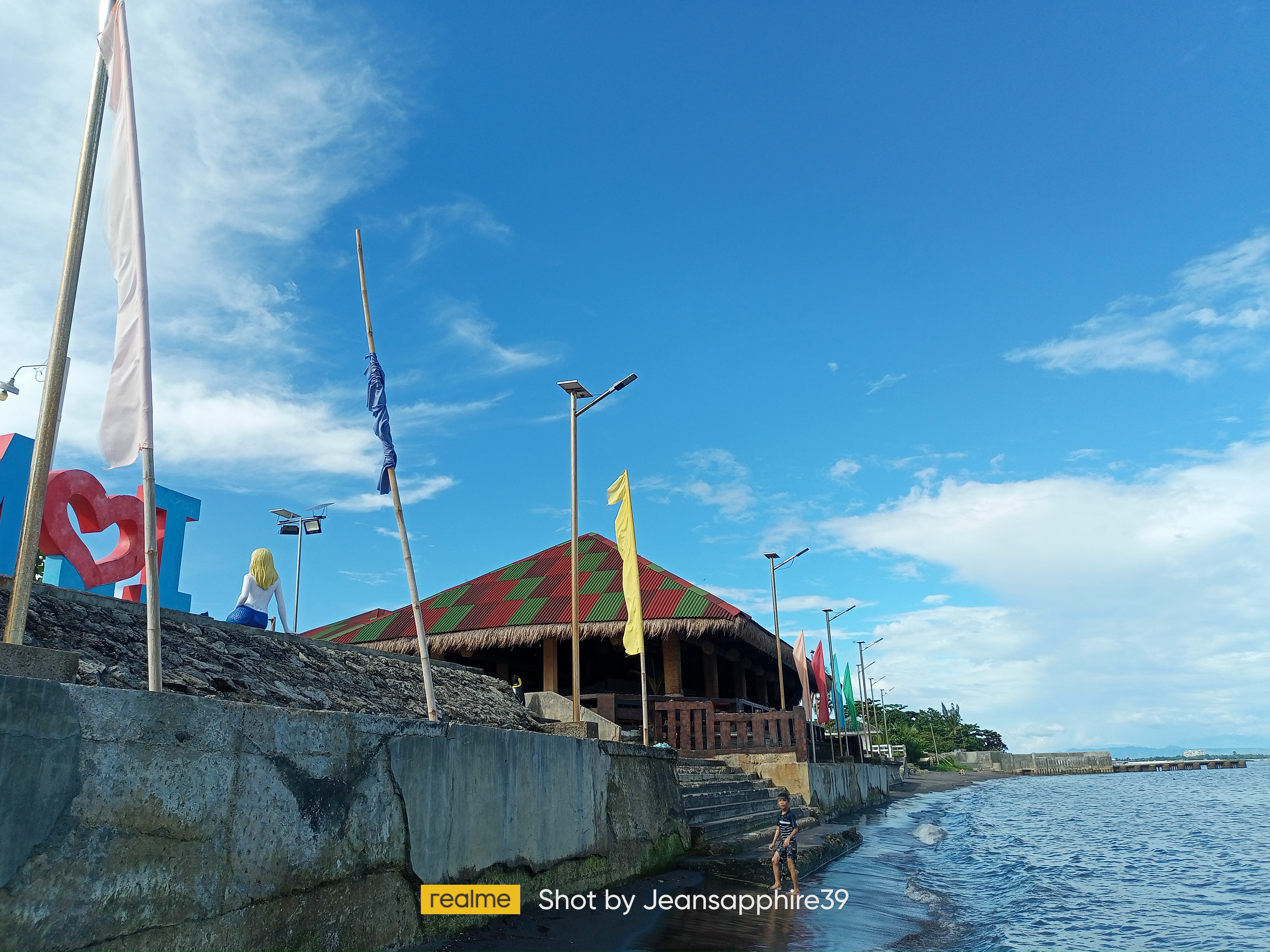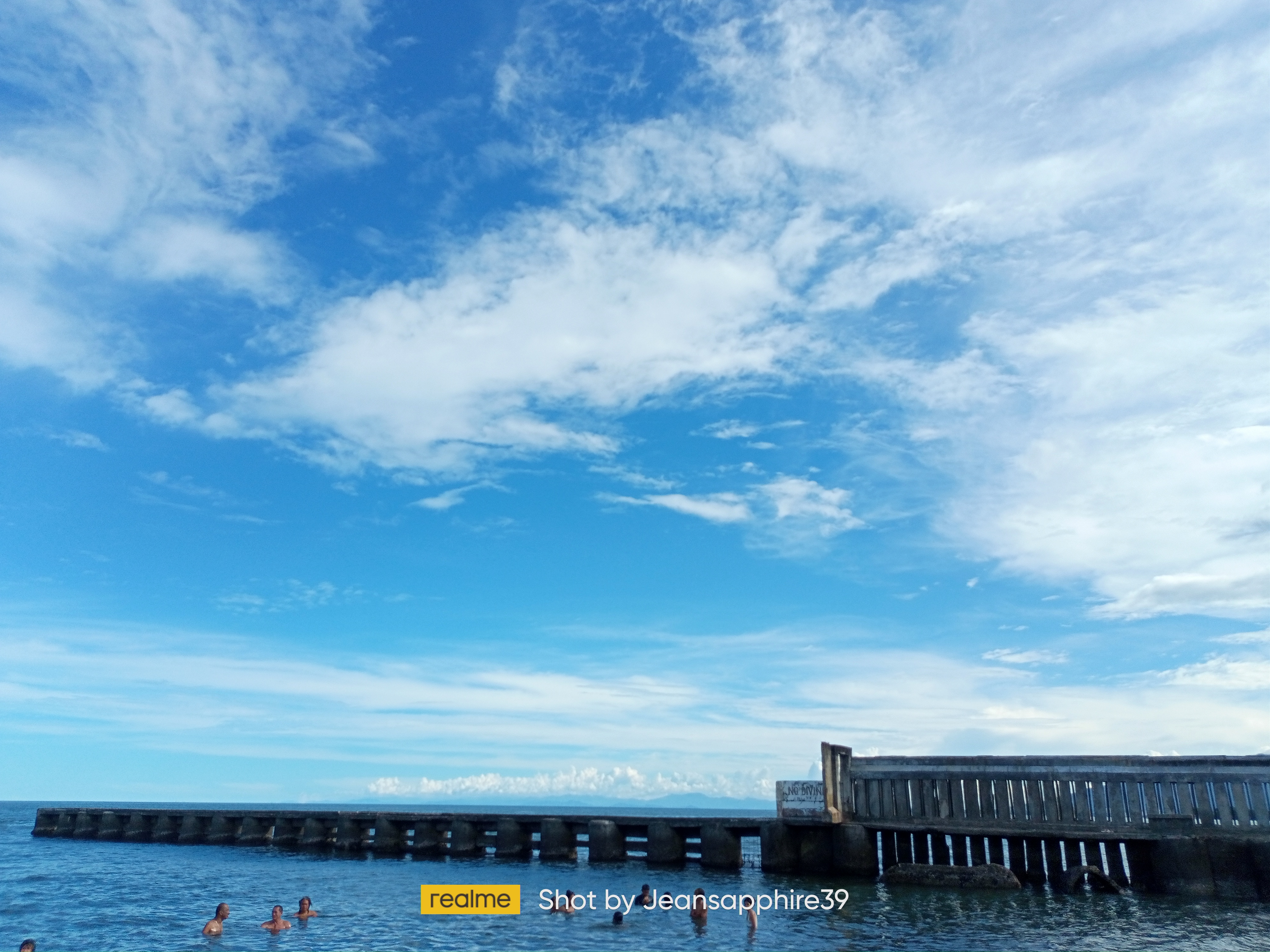 While preparing our lunch I'll take some snap of the amazing clouds. It's very alluring, right? We have a nice weather that day. I can't stop clicking my camera lol.
The clouds is so beautiful. So blue. It's so refreshing to watch. My eyes gets wider hahaha. It's just I loved it and I always admire that God created an amazing beauty on earth.
Our LUNCH...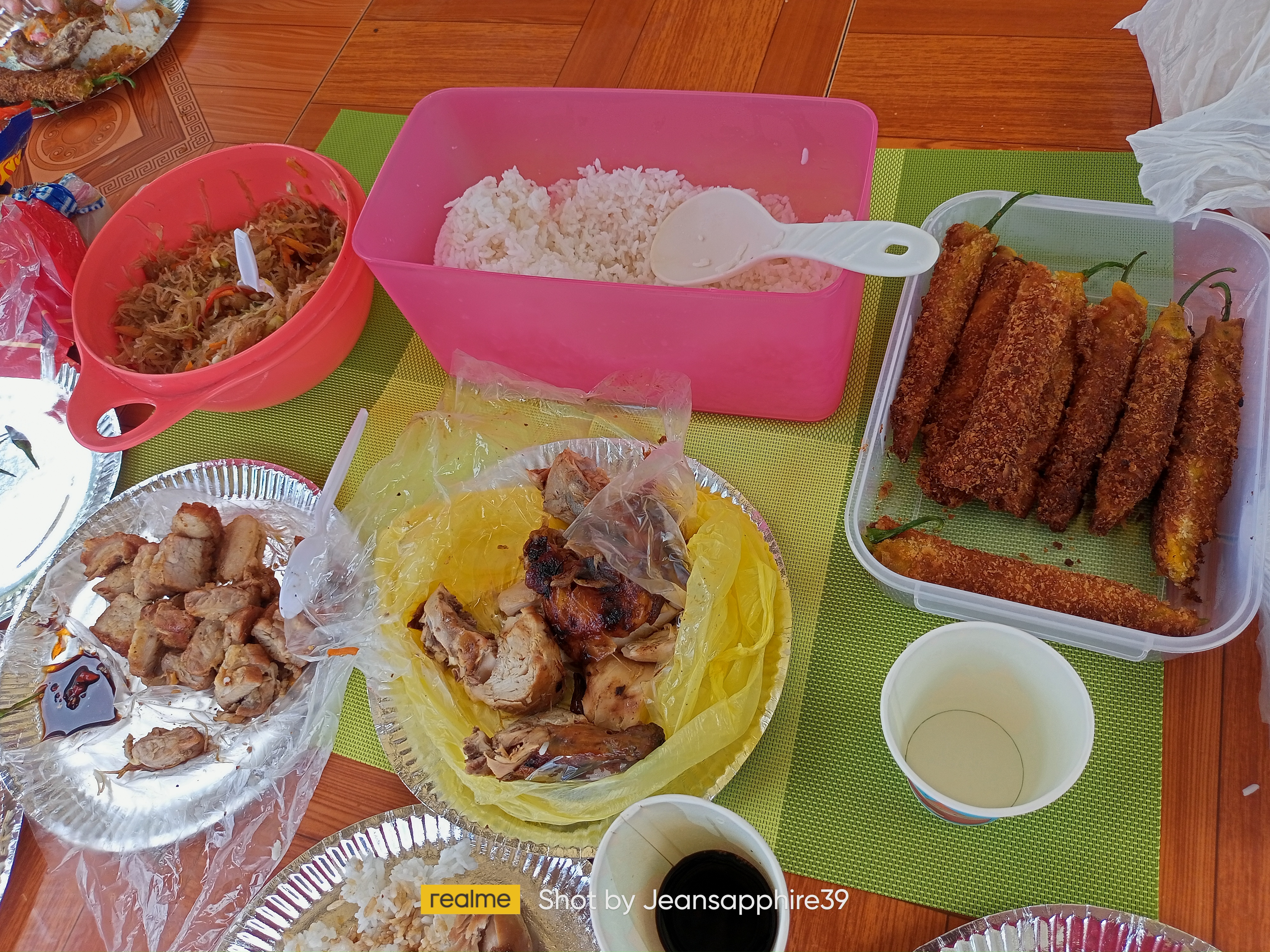 (Our lunch: lechon manok, pork liempo, pansit, rice and dynamite(made by big chillies)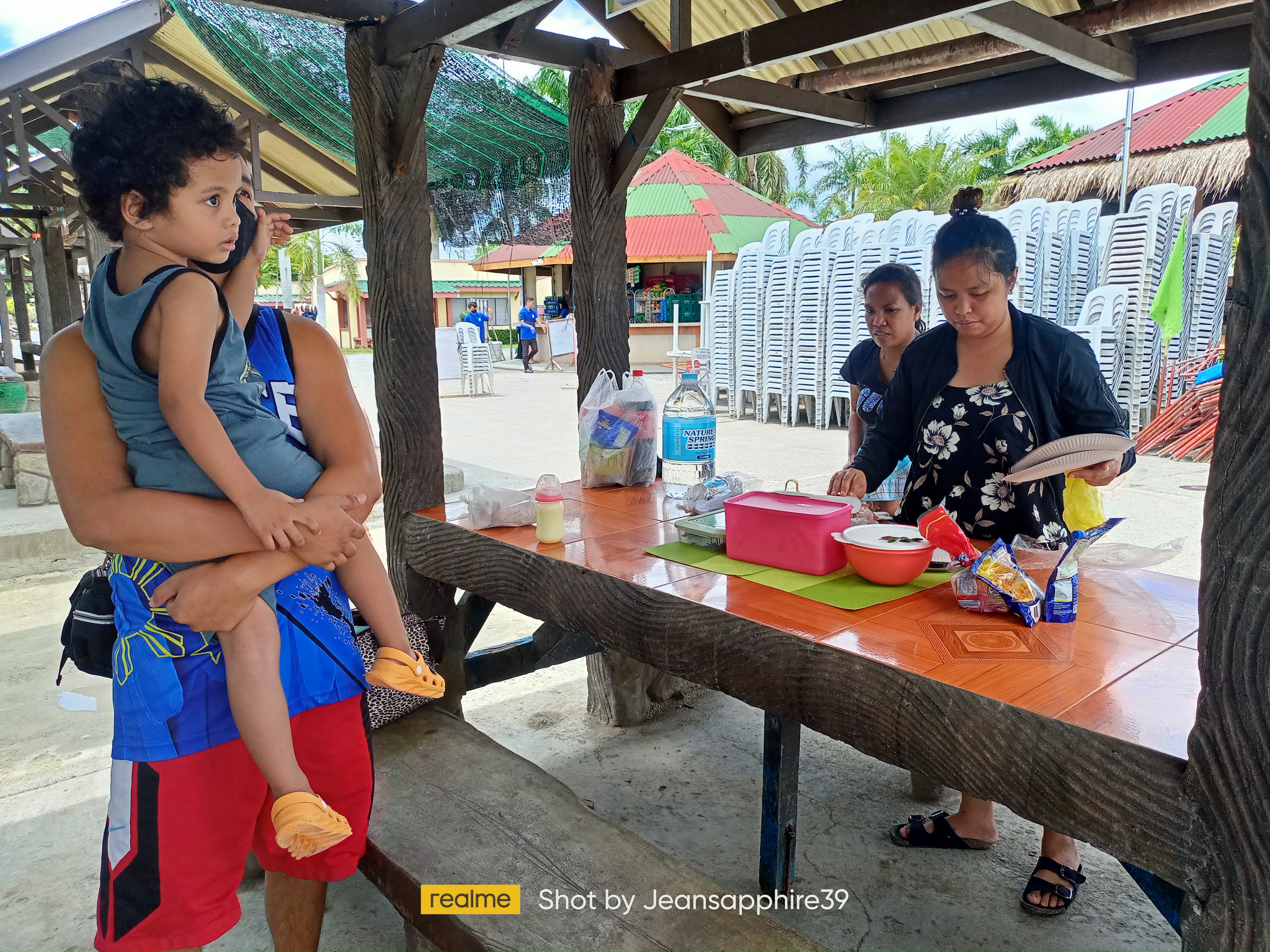 ( My sis in law preparing our foods)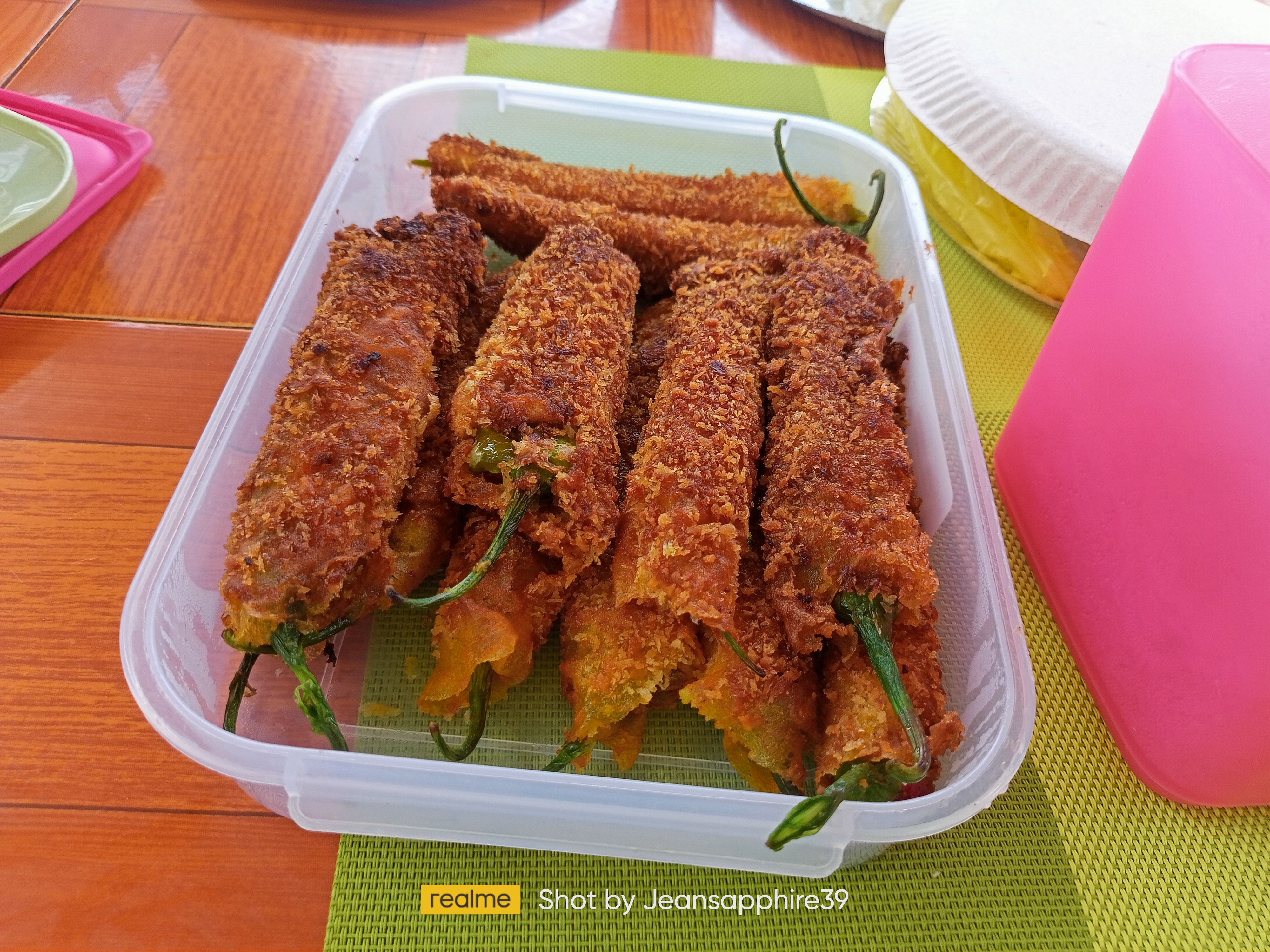 (The dynamite🤭)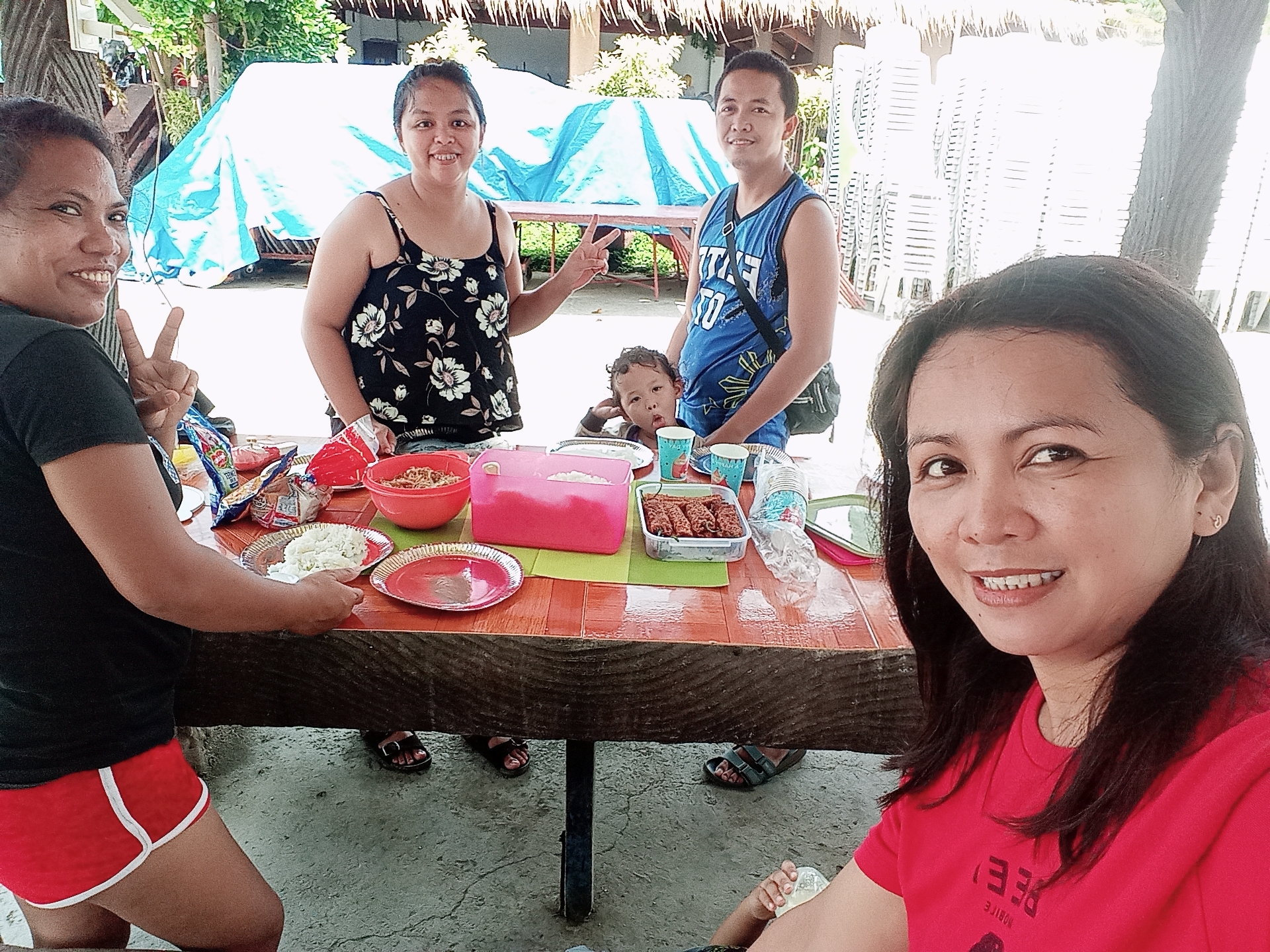 (Say cheeseeeee😁)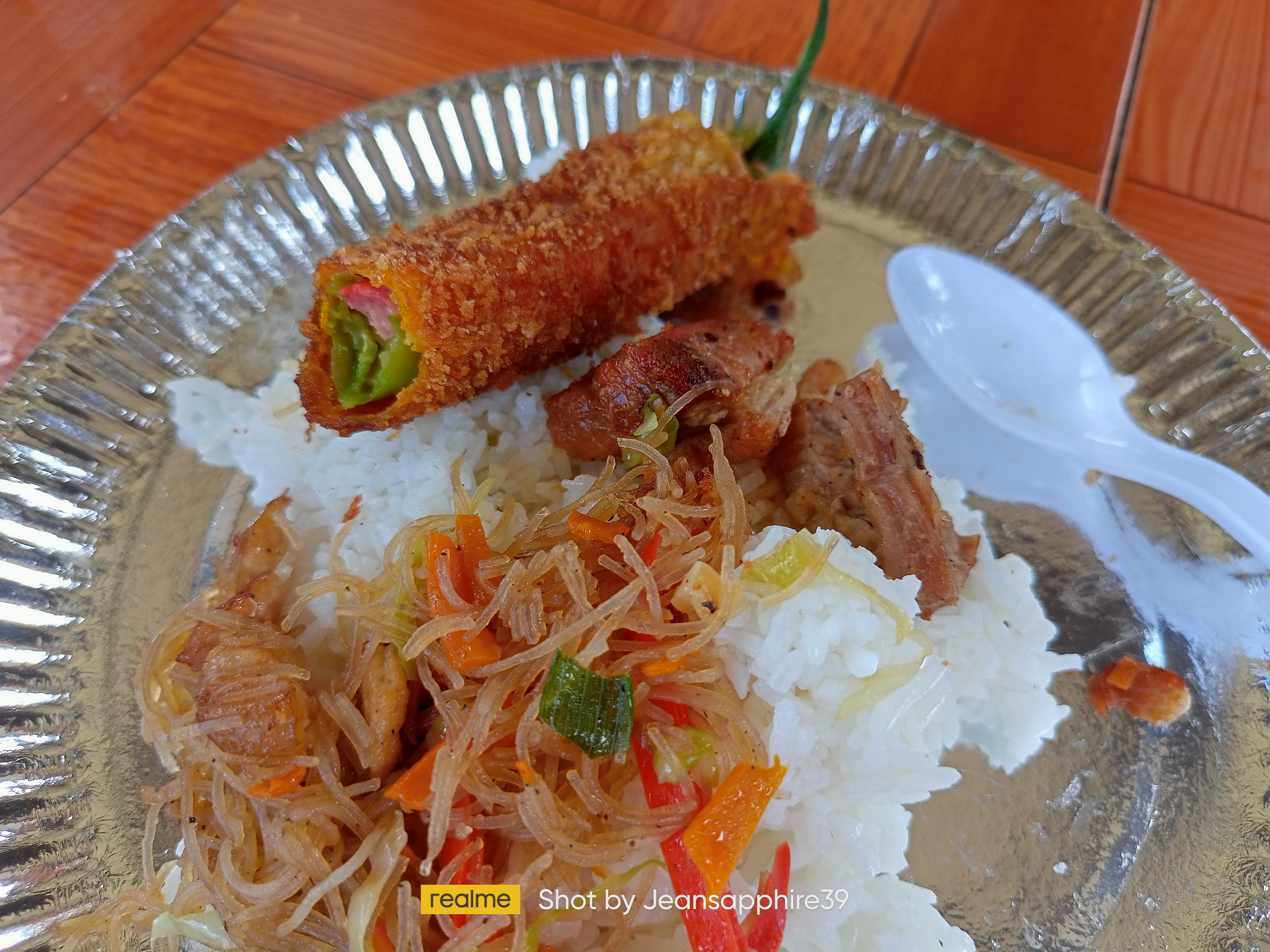 (My paper plate, the dynamite so spicy)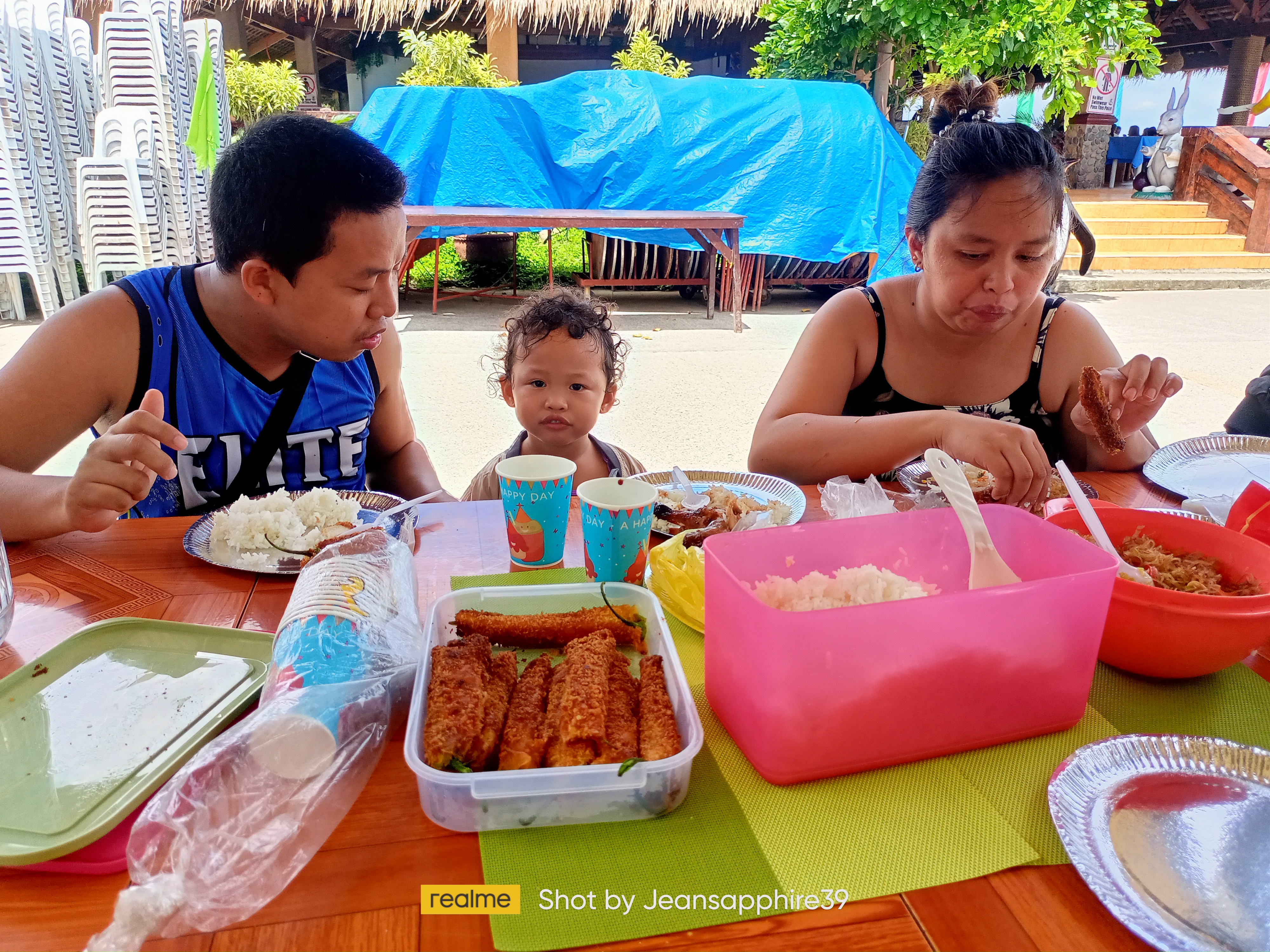 (Lil bro's family)
We eat our lunch at 11:30am. We have some lechon manok, pork liempo, pansit, white rice and dynamite. Are you familiar with dynamite? It's made of big chillies. Been wrapped by a lumpia wrapper then you can put some meat or hotdog and cheese. Then you can fried it. Easy to make.
Well I'm not fond eating of spicy foods. Its a big challenge for me to eat that one. So sad I just finished 1 piece only hehehe. I cannot take it, so spicy. But they ate a lot. Then not me hehehe. I drink a lot of water after I ate that dynamite.
Our front view...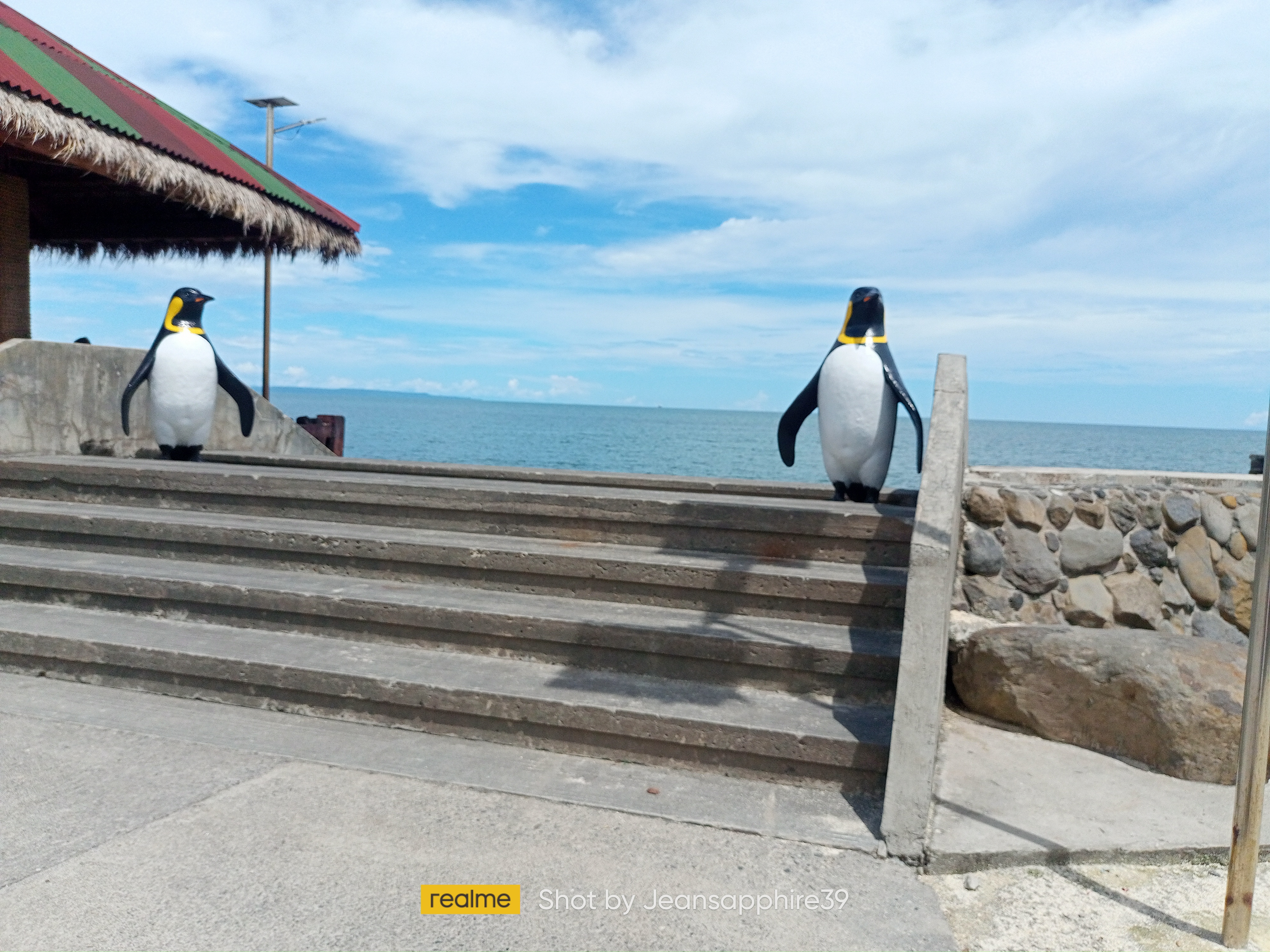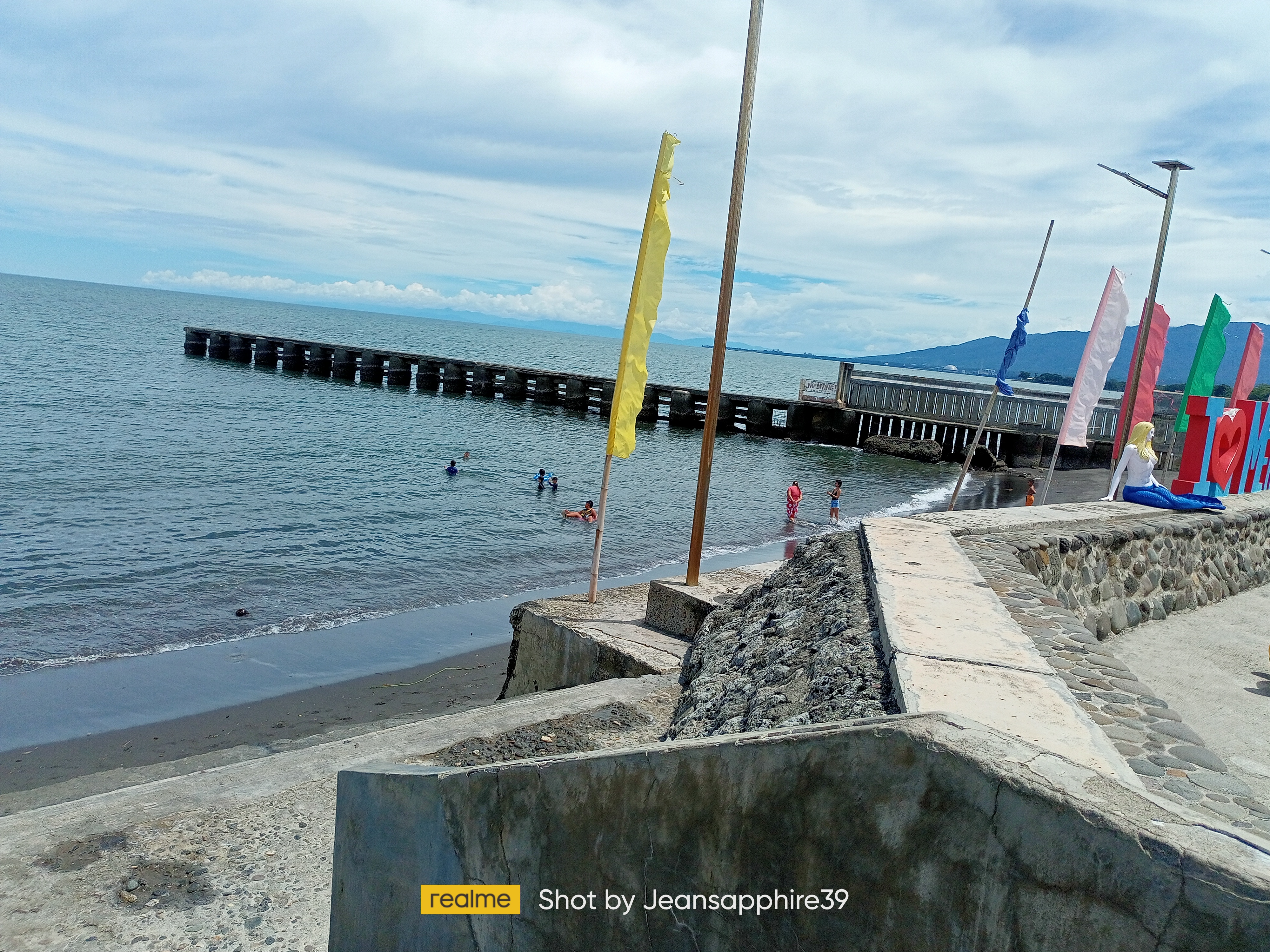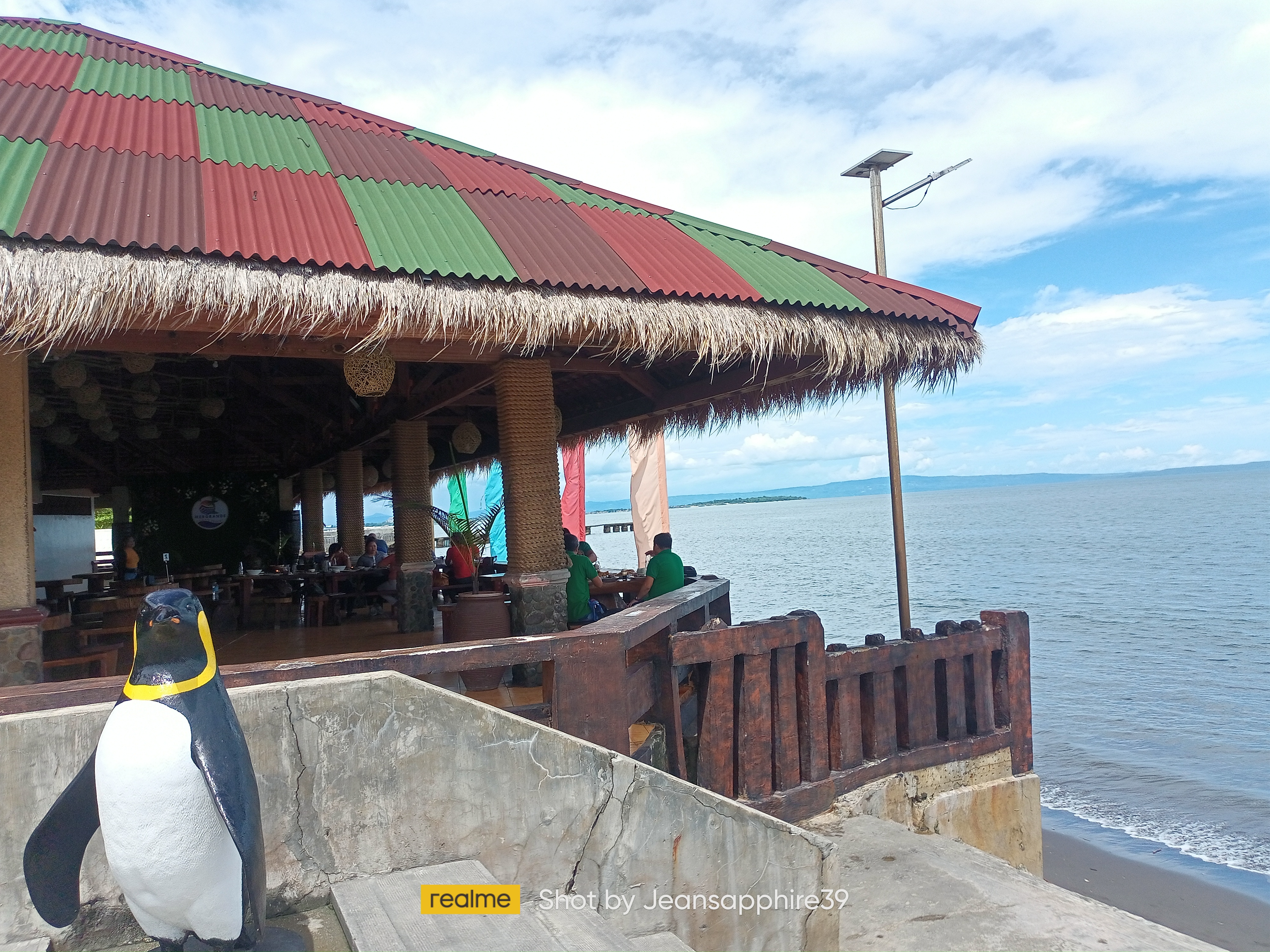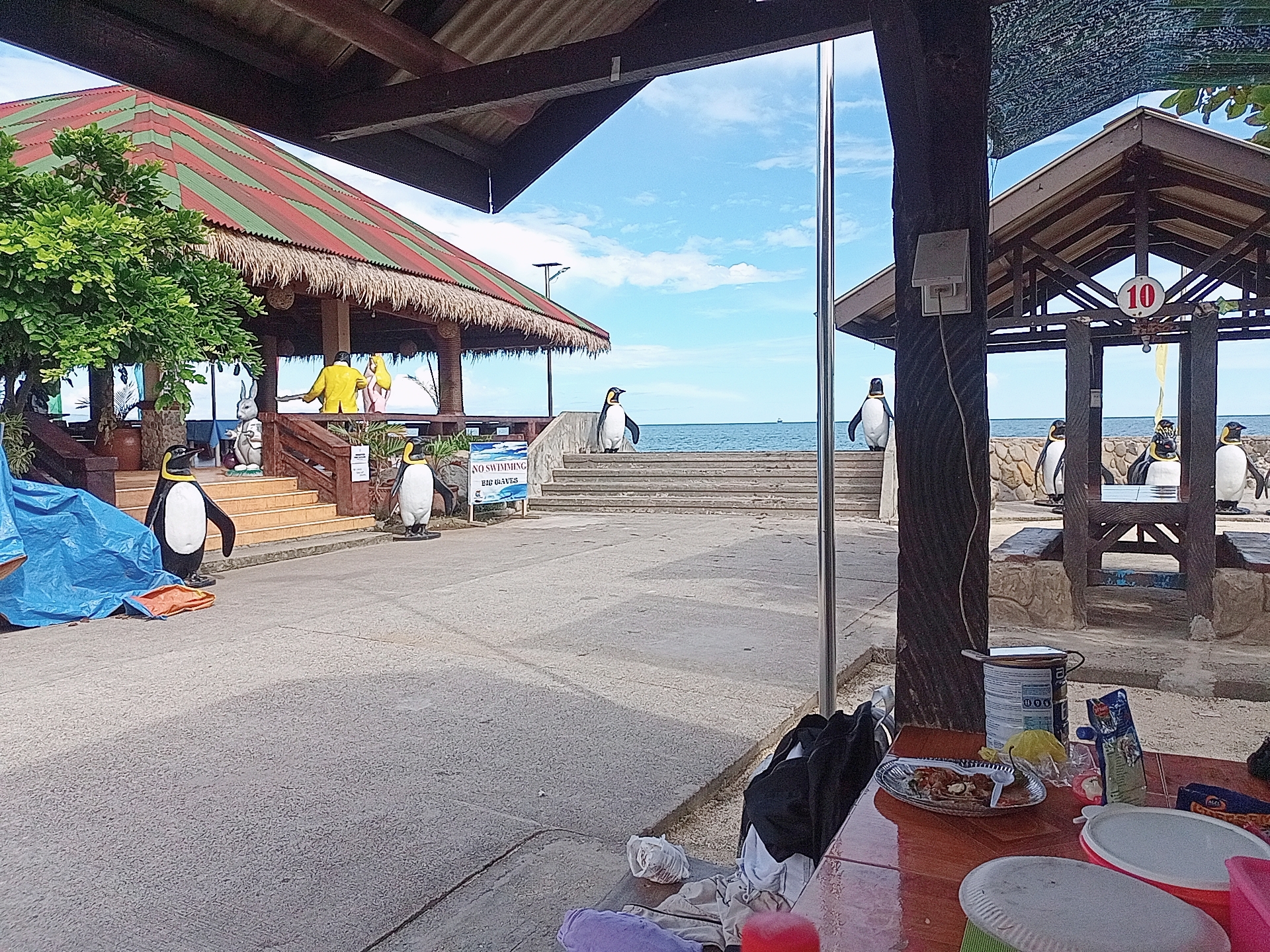 The COTTAGES...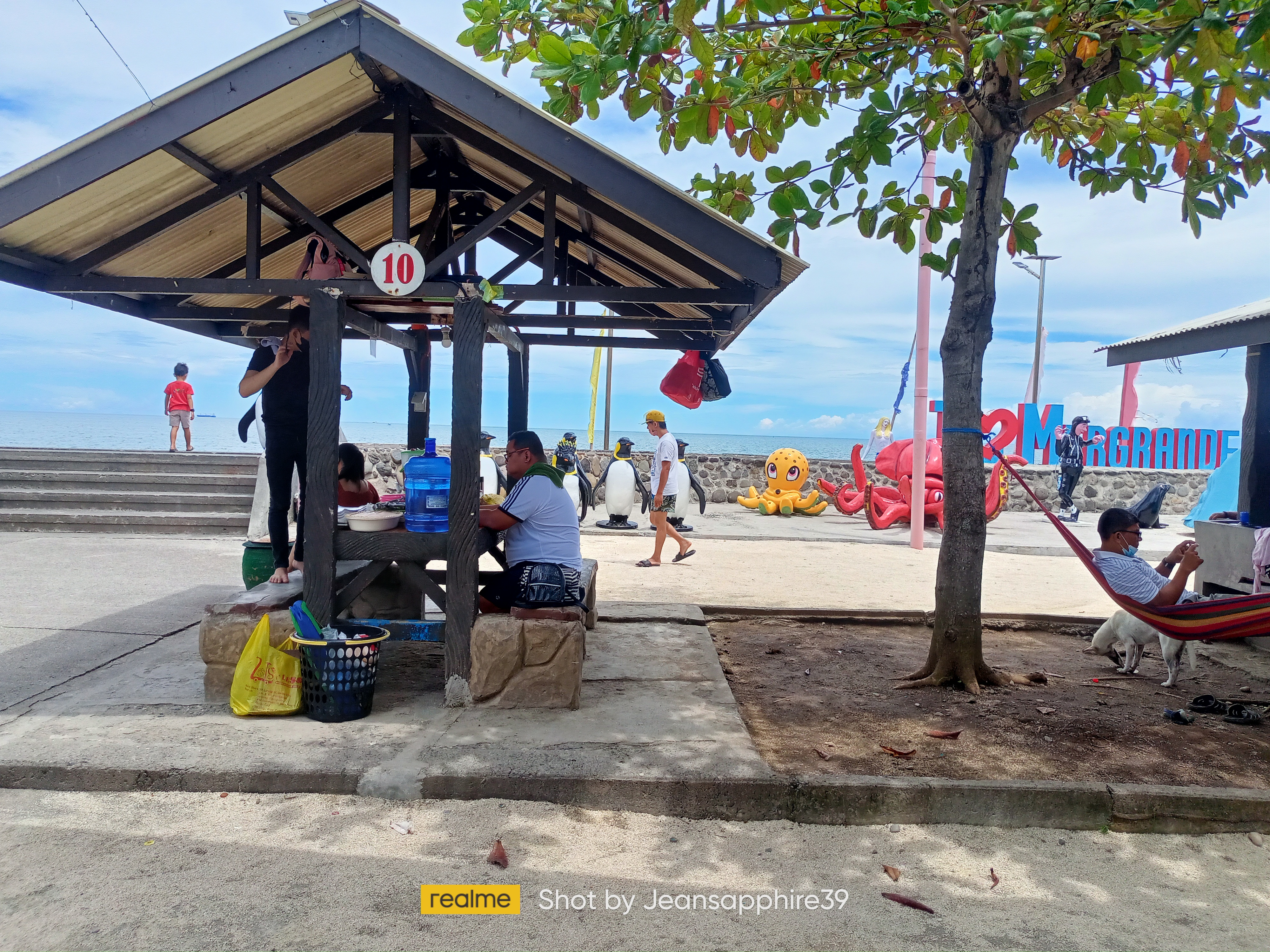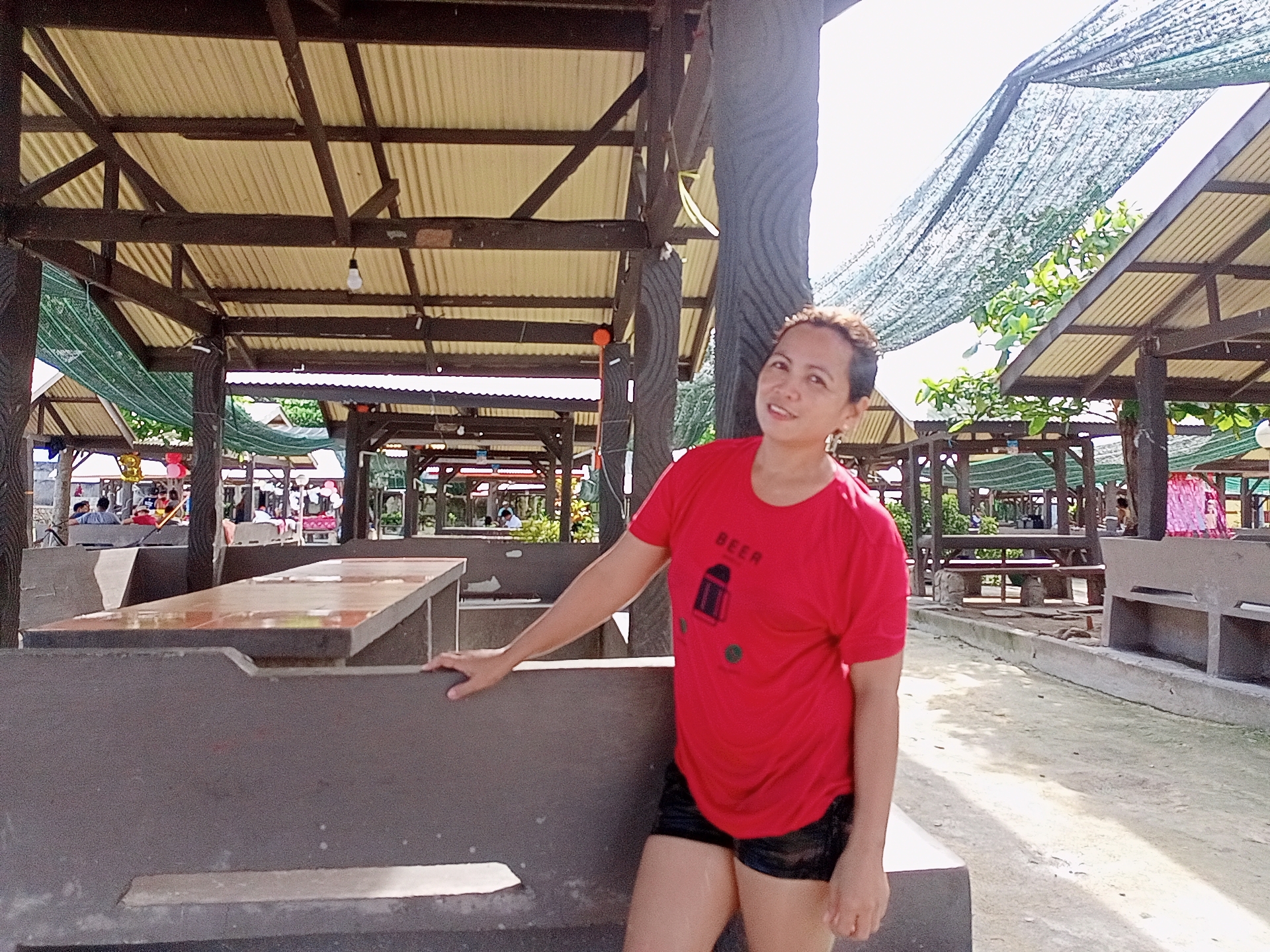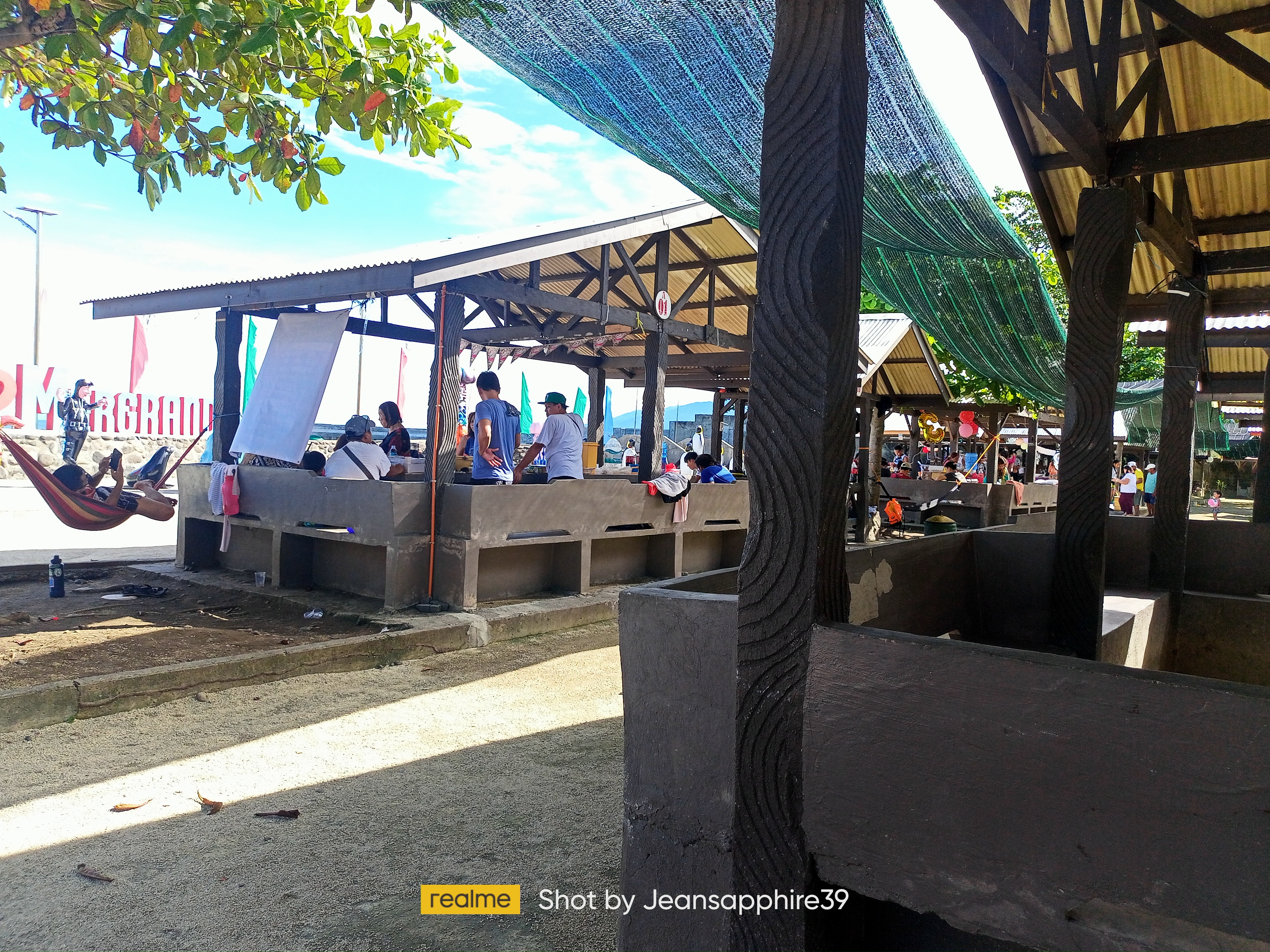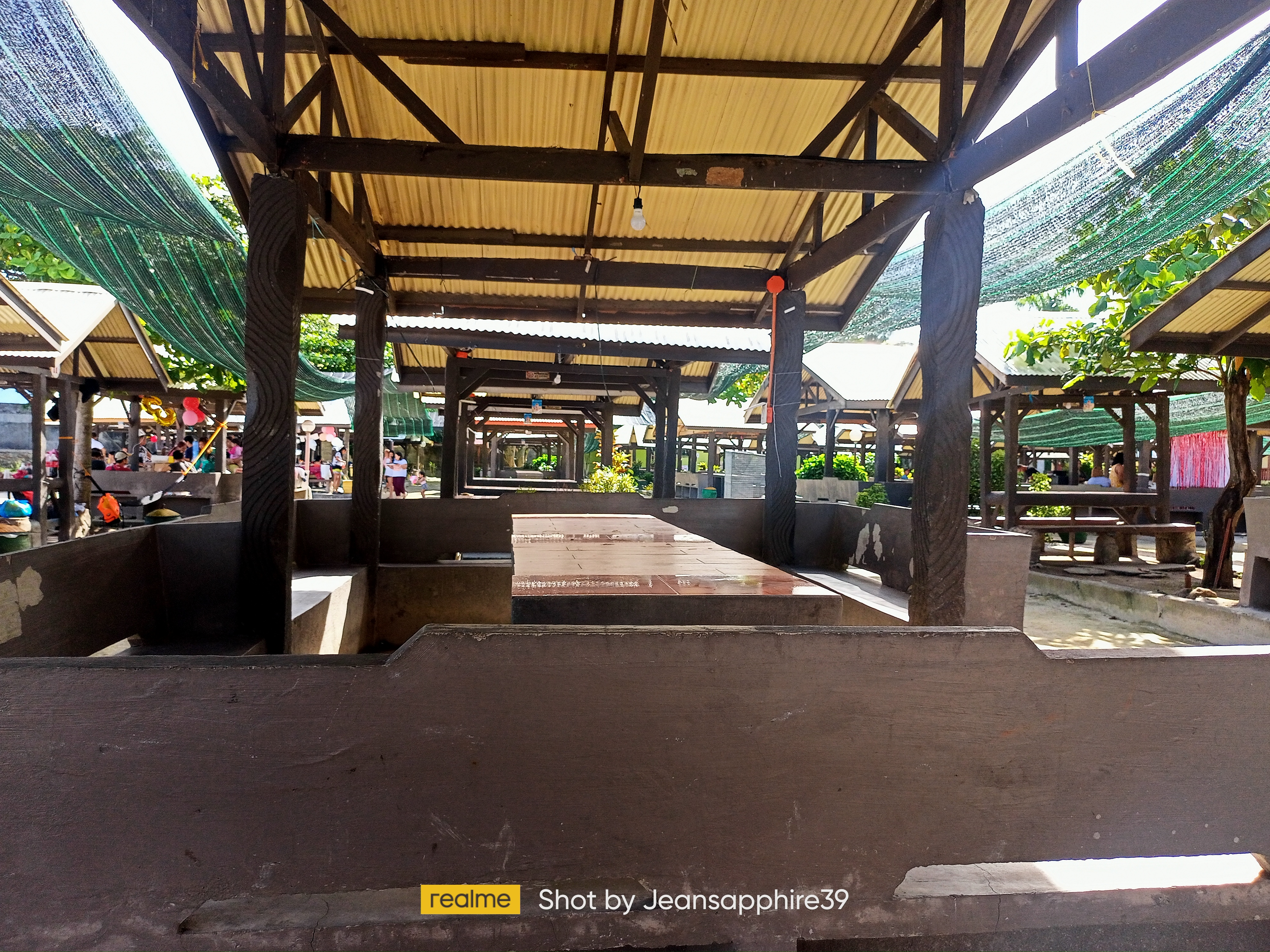 The RESTO...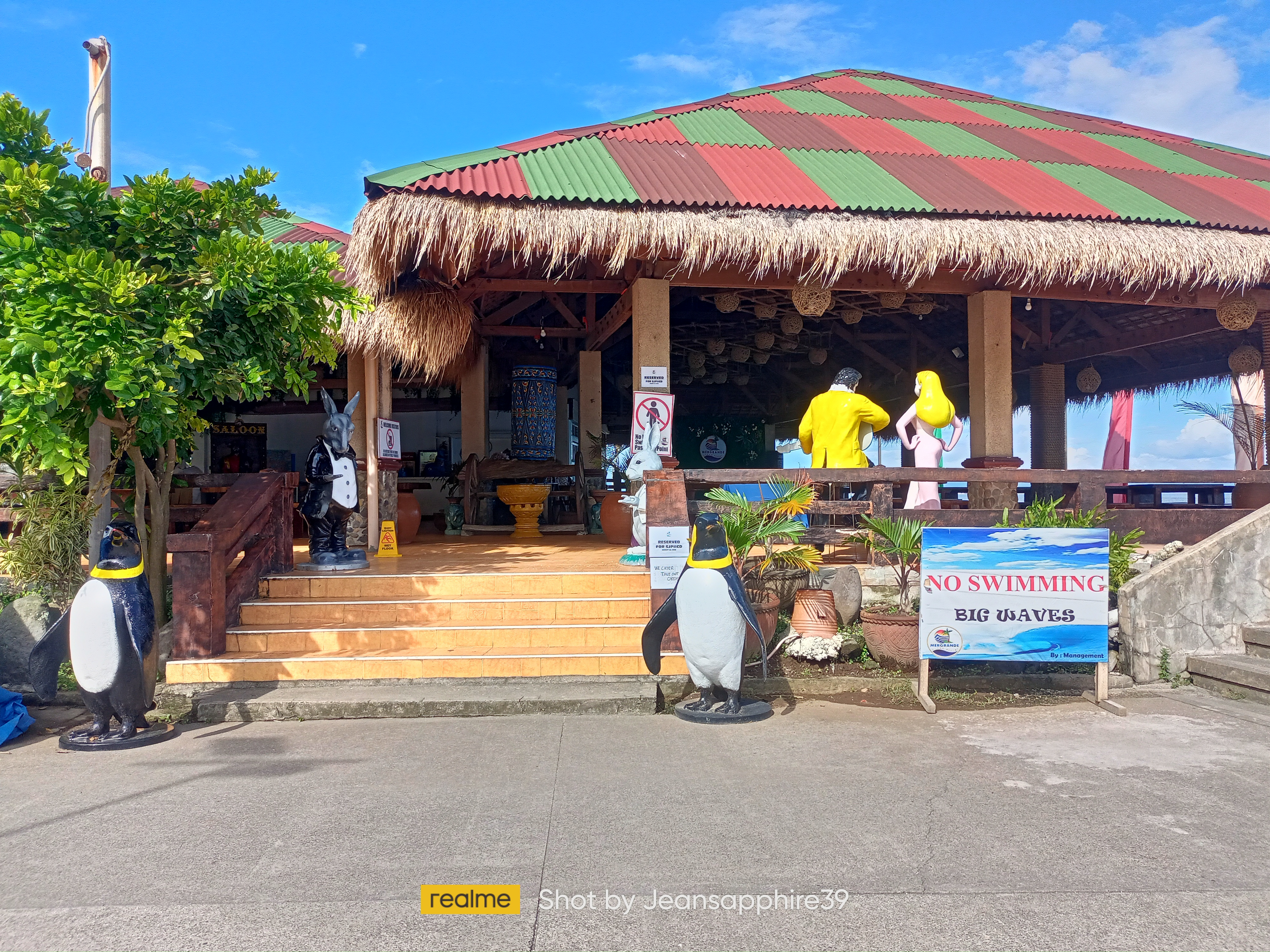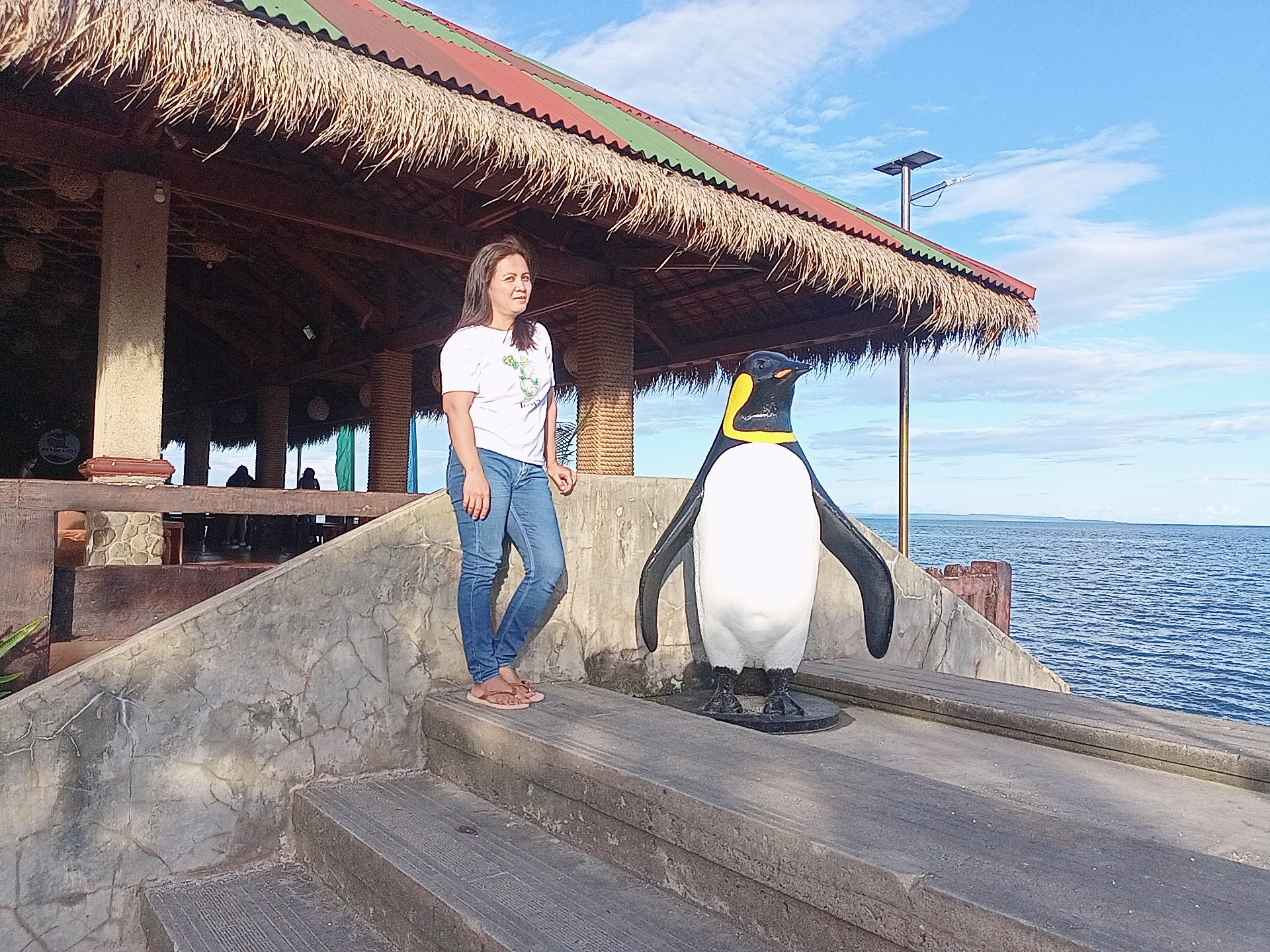 The family photos...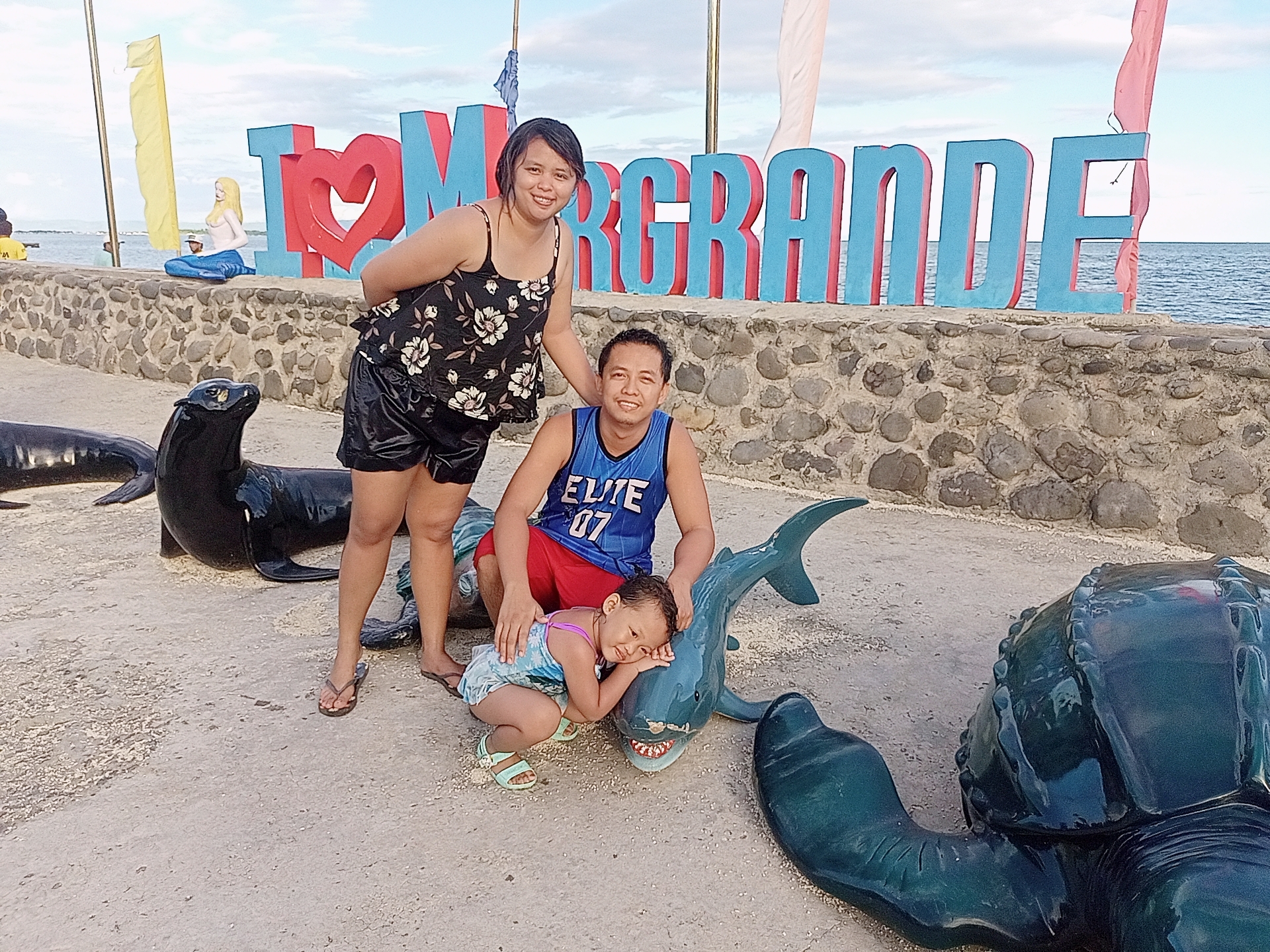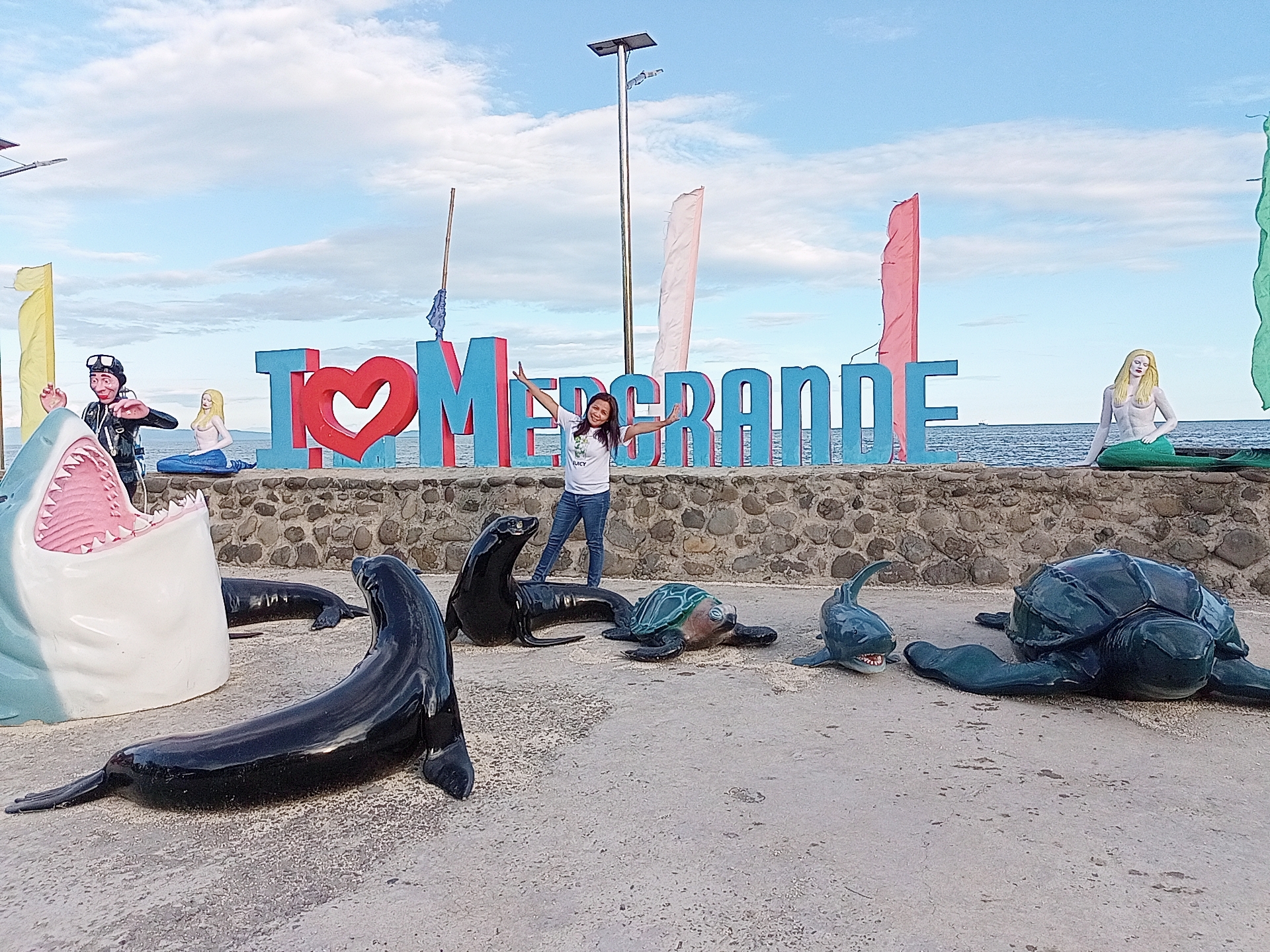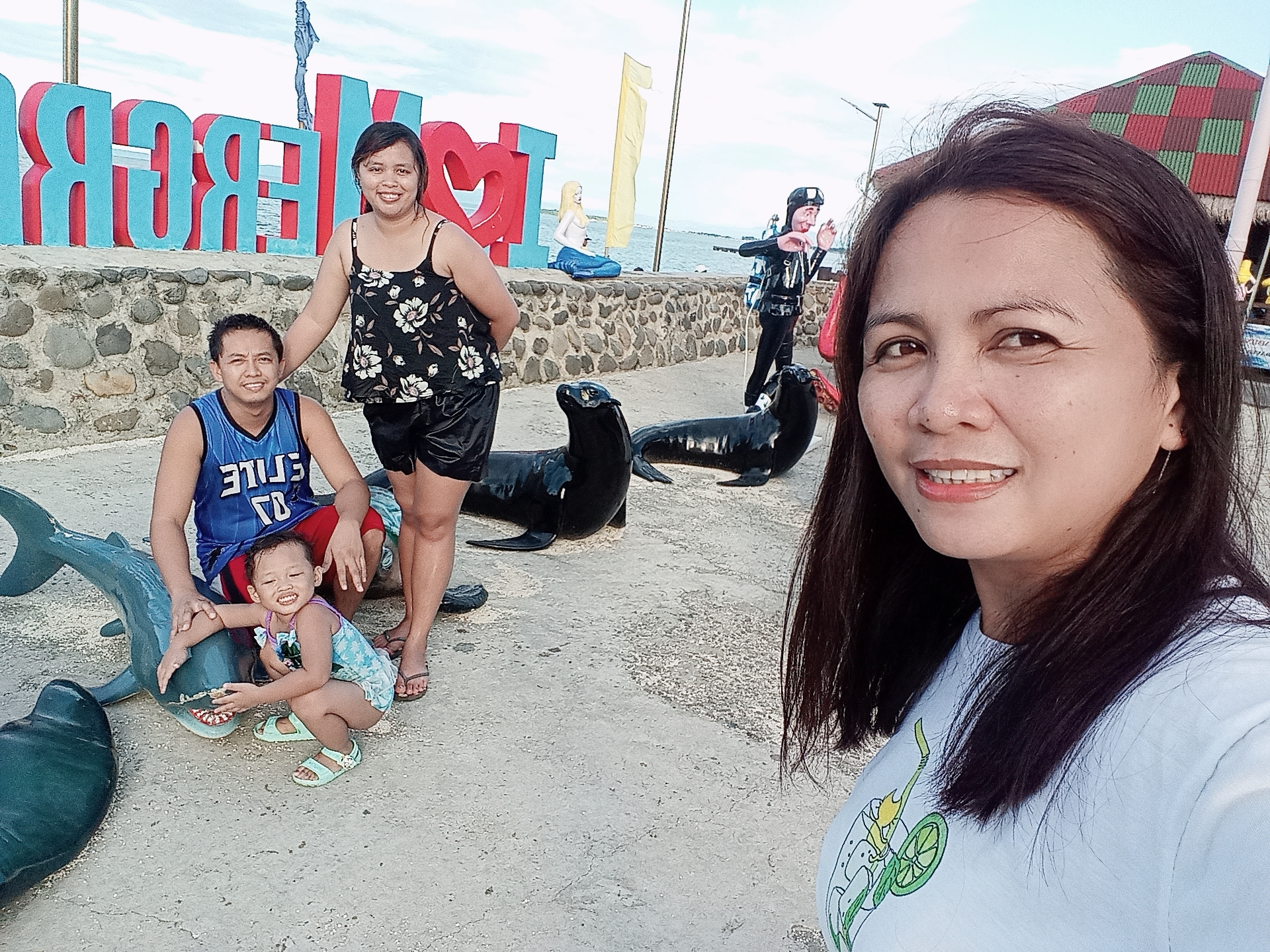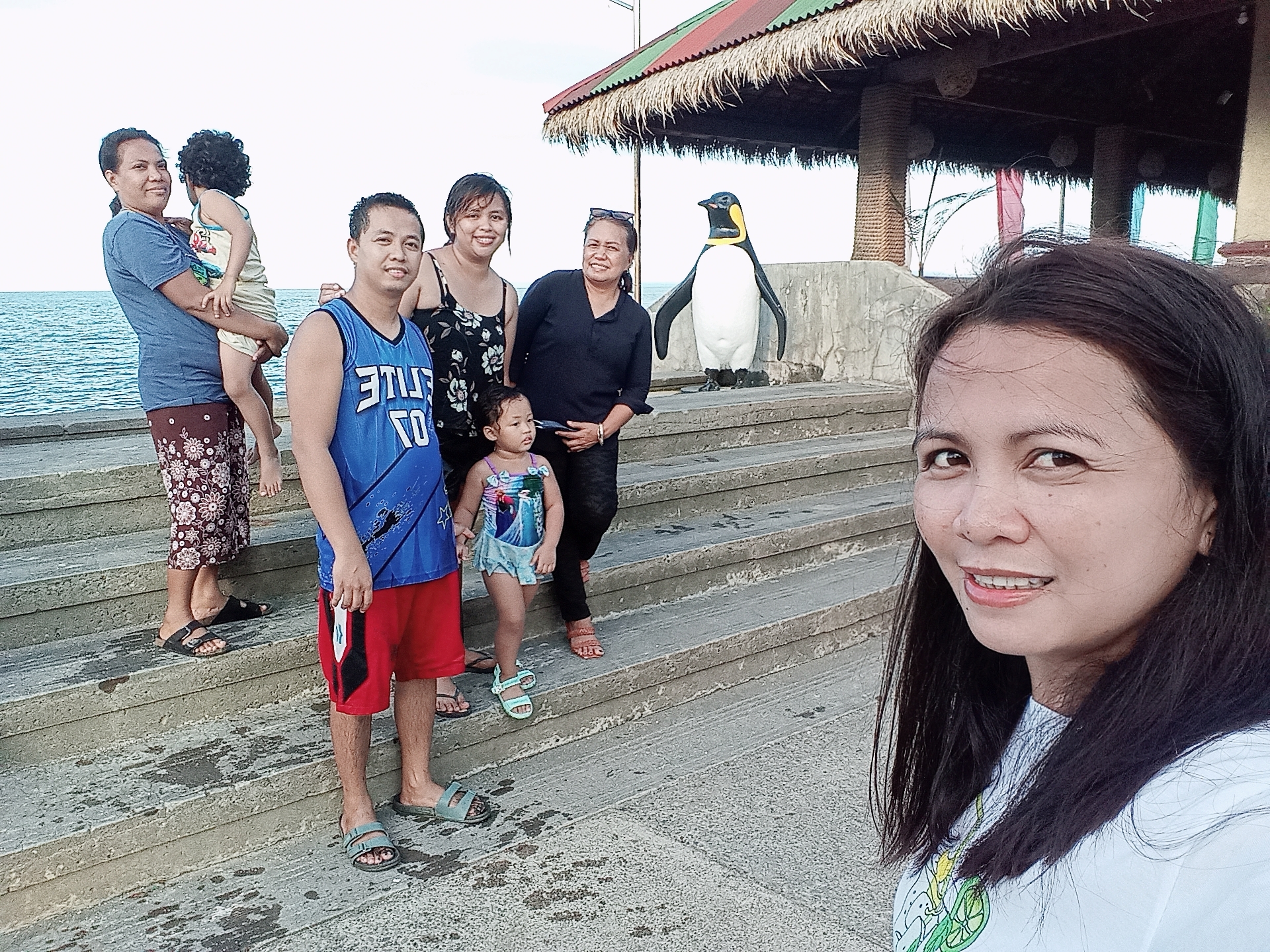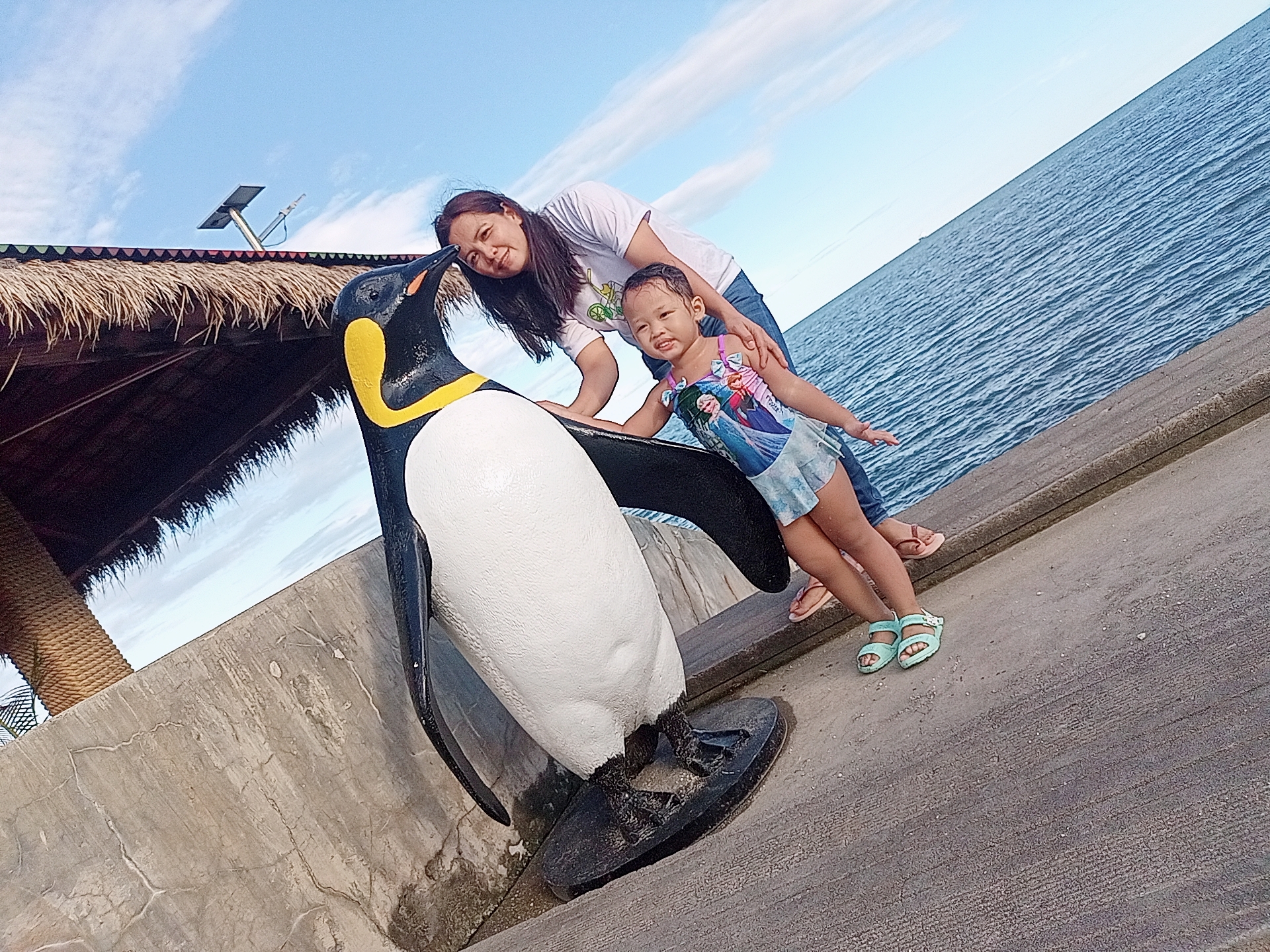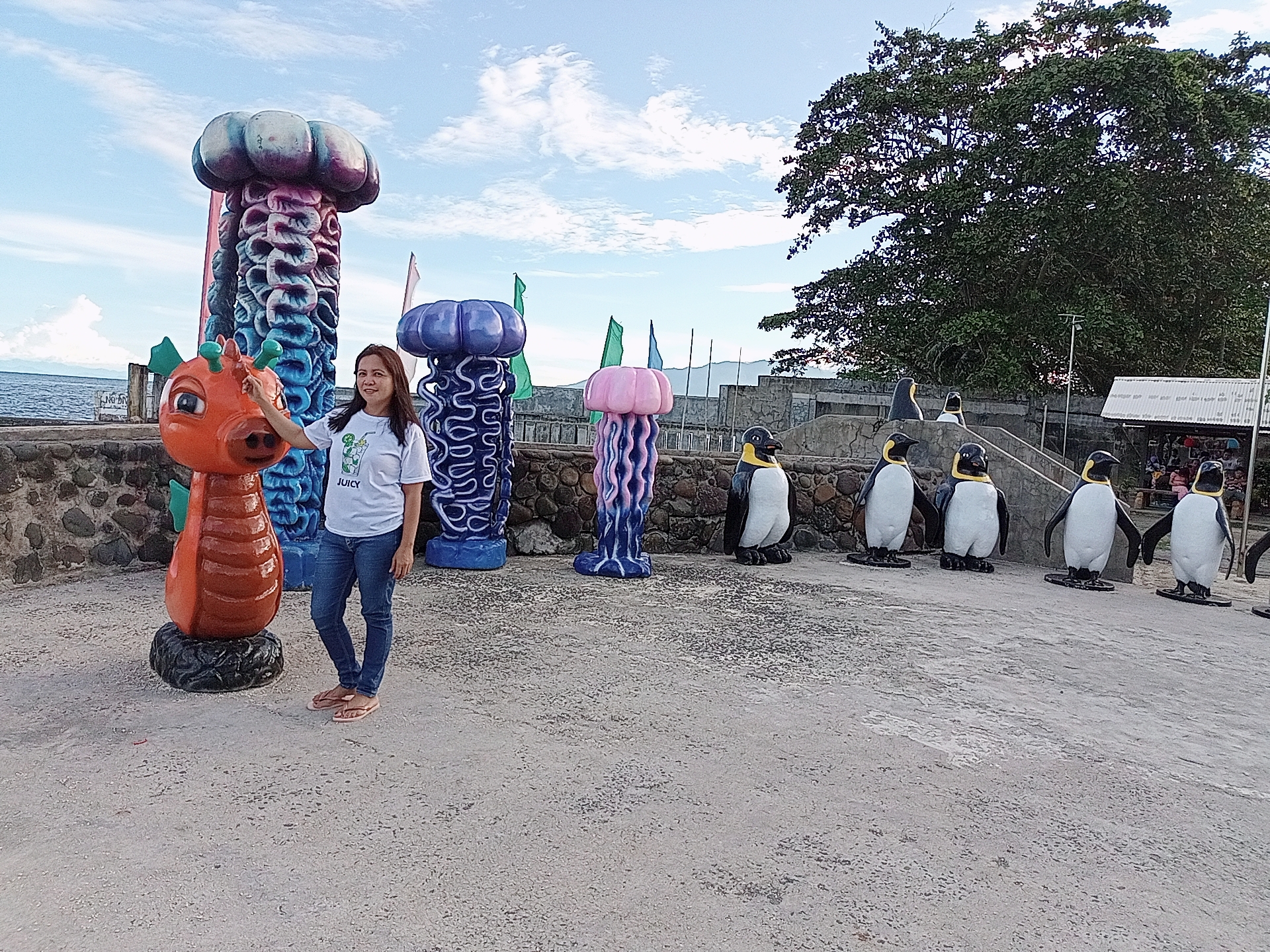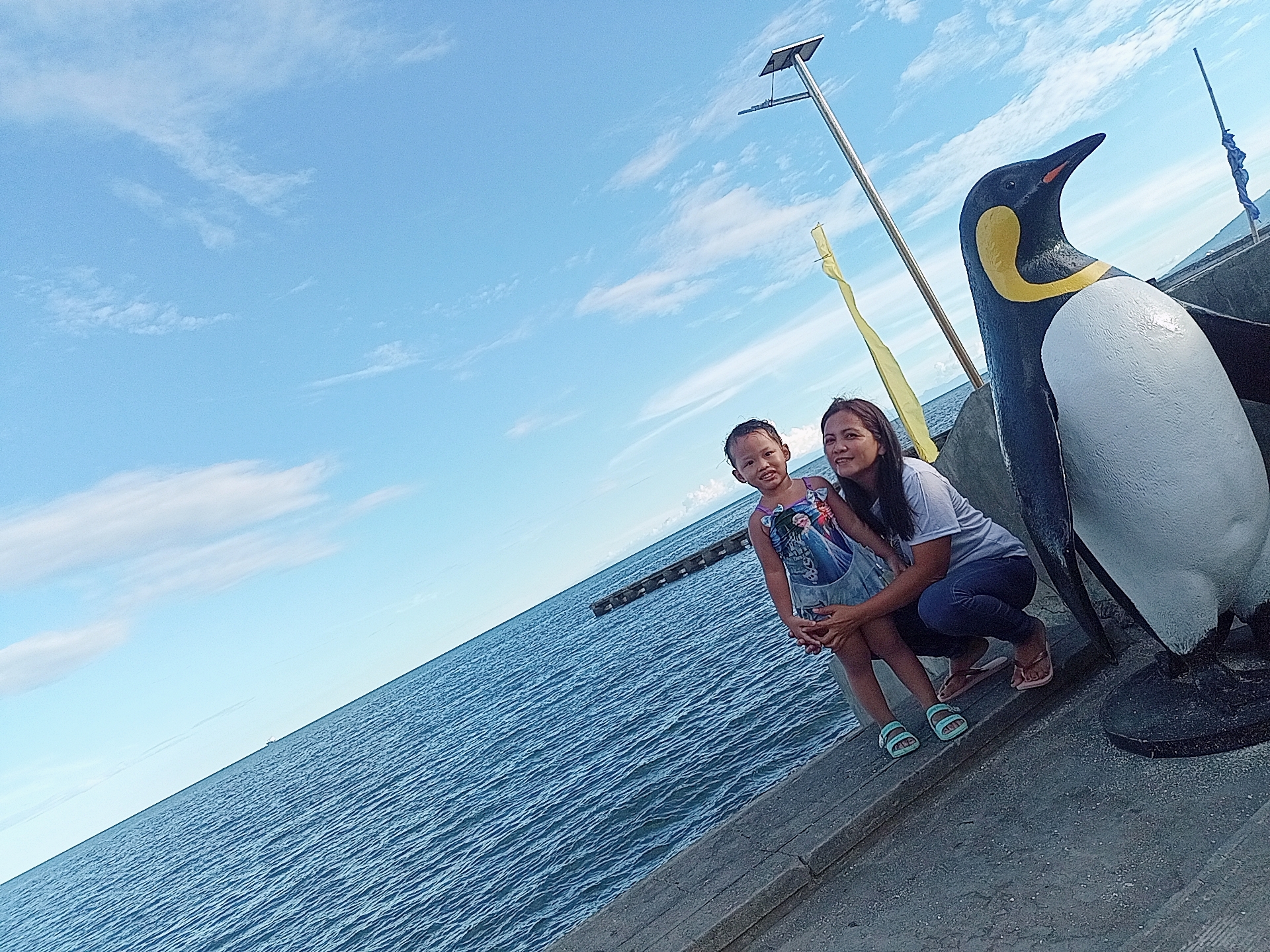 I never thought this beach is not white sand same in our place. It's a black sand but the water is clean. They have Samal island that have a white sand but need to ride in a barge. I've been there few years ago with some of my friends. But Mergrande resort is very nice also especially the views. I really love it. It's my very first time to be there.
Perfect place to unwind with a families. How I wish I can stay there for 1 week hehehe. I can barely relaxed my mind of being stressed and just look far away and enjoy the sunrise and sunset.
The awesome STATUES...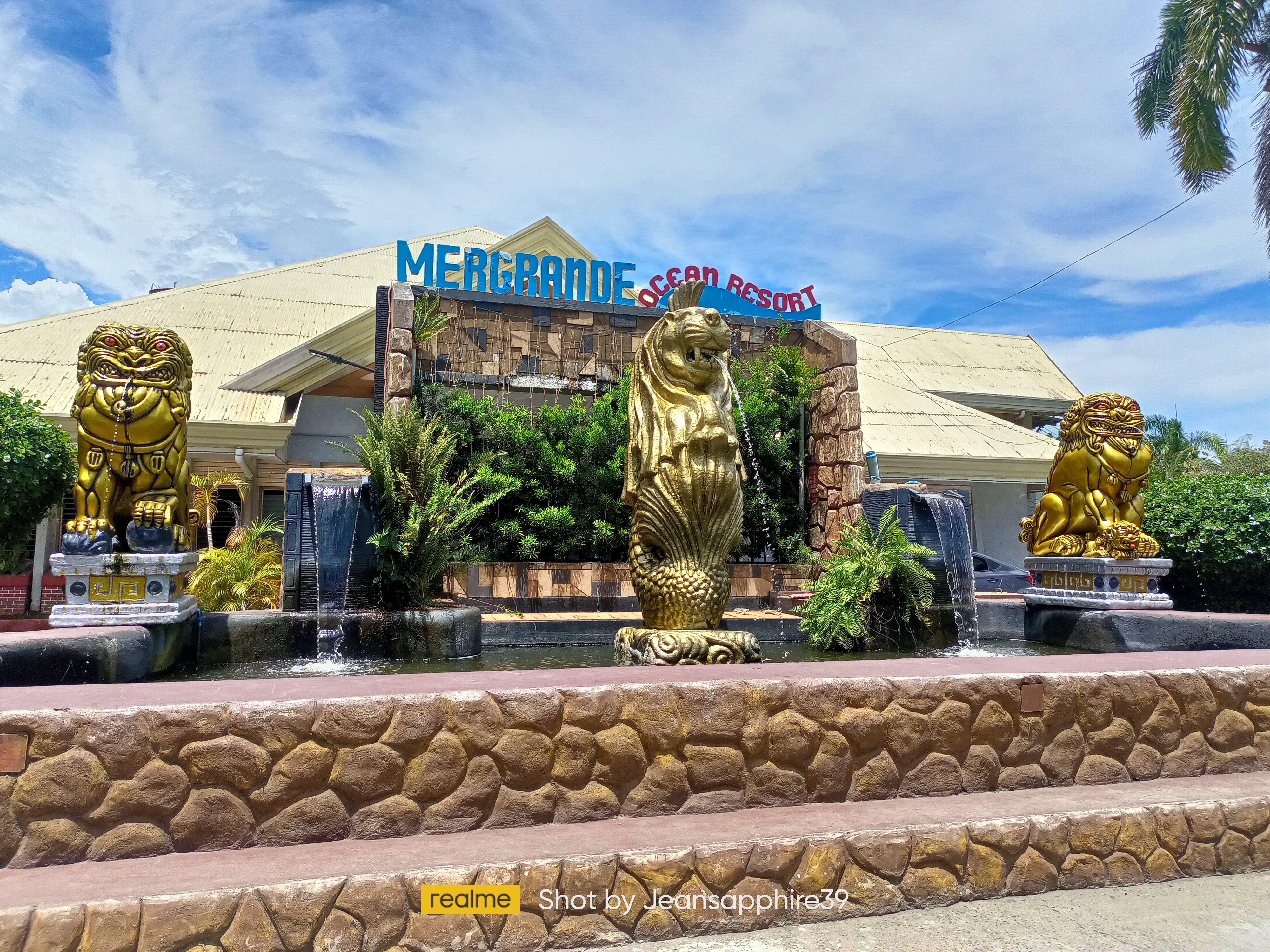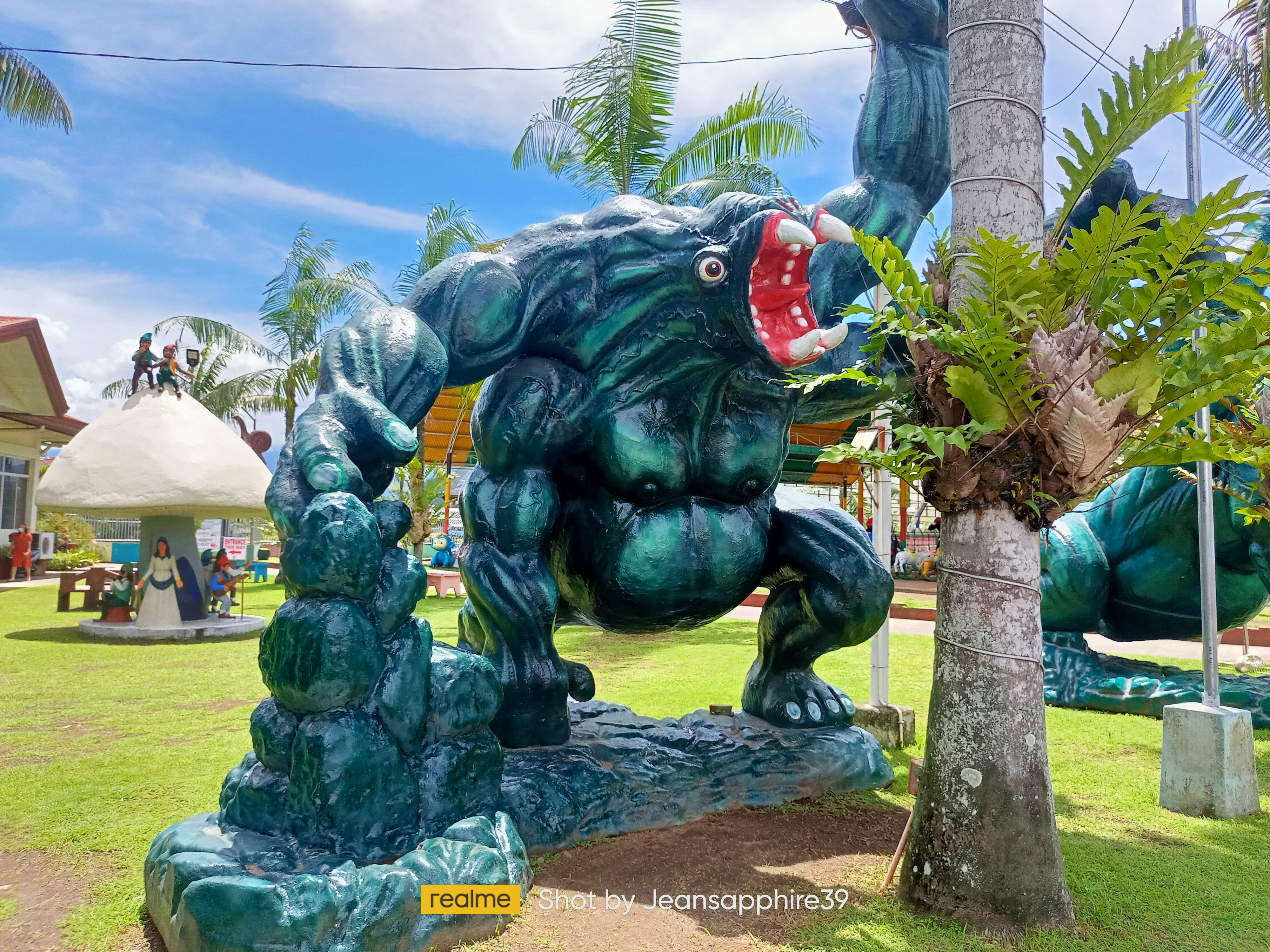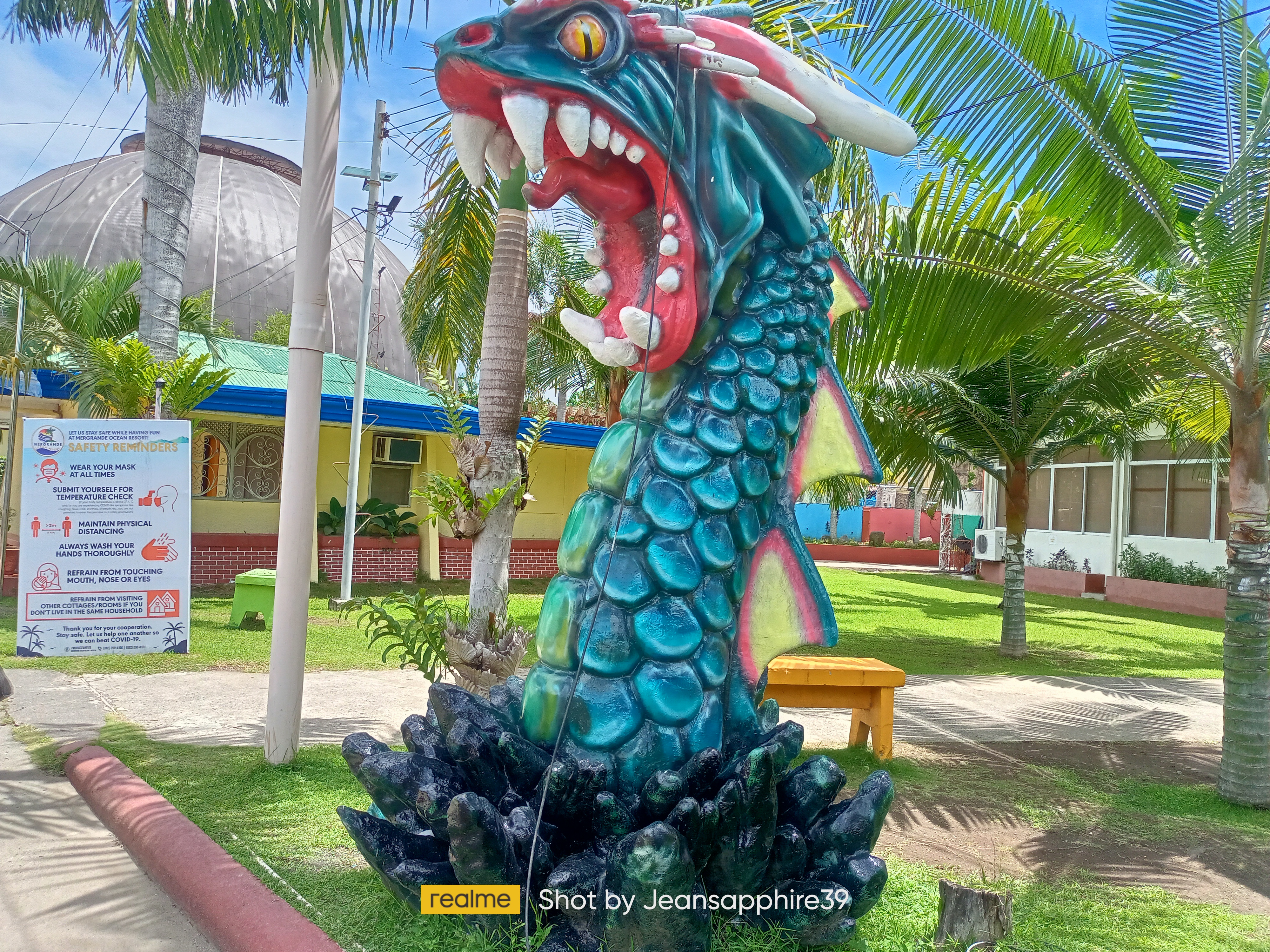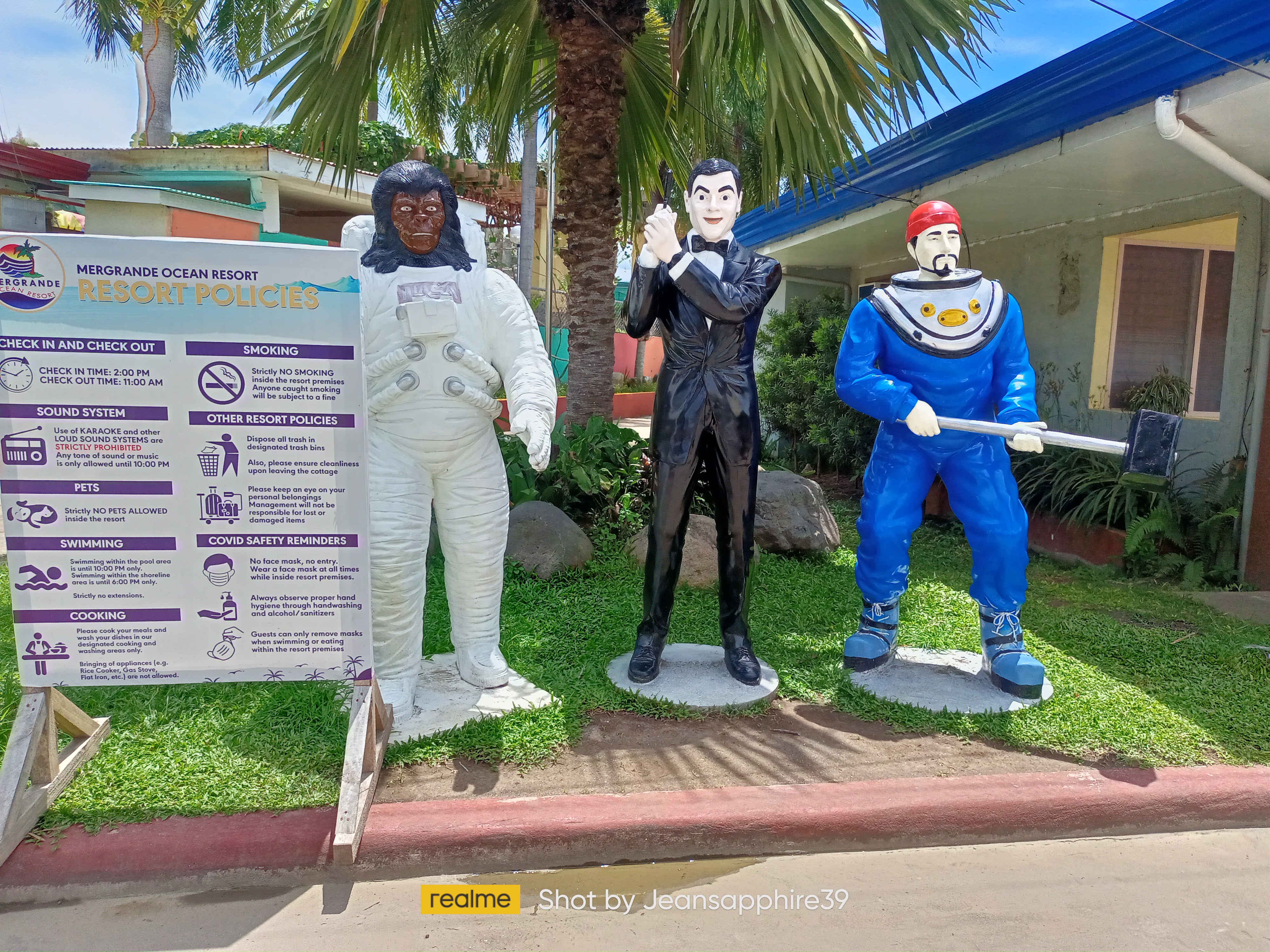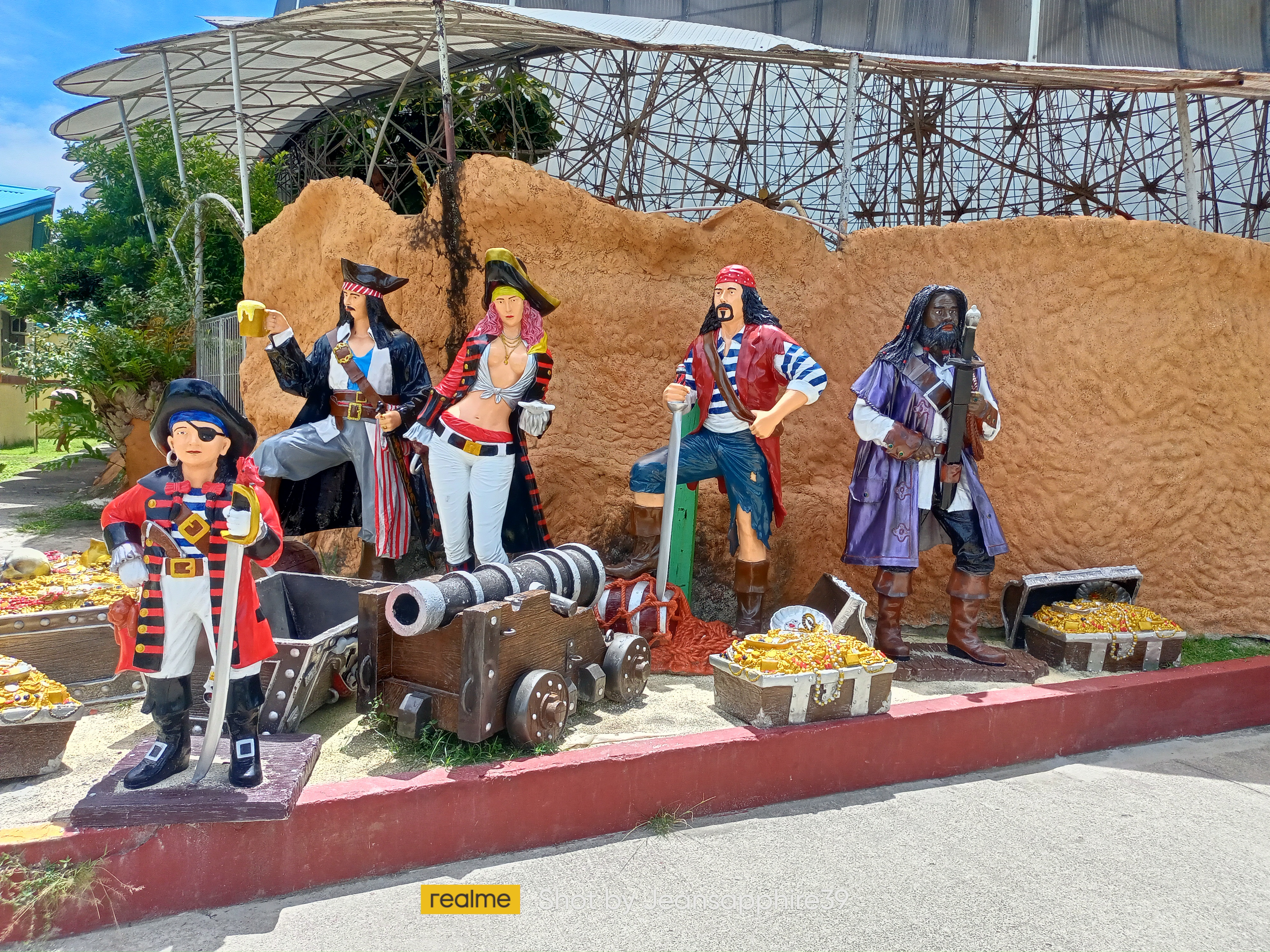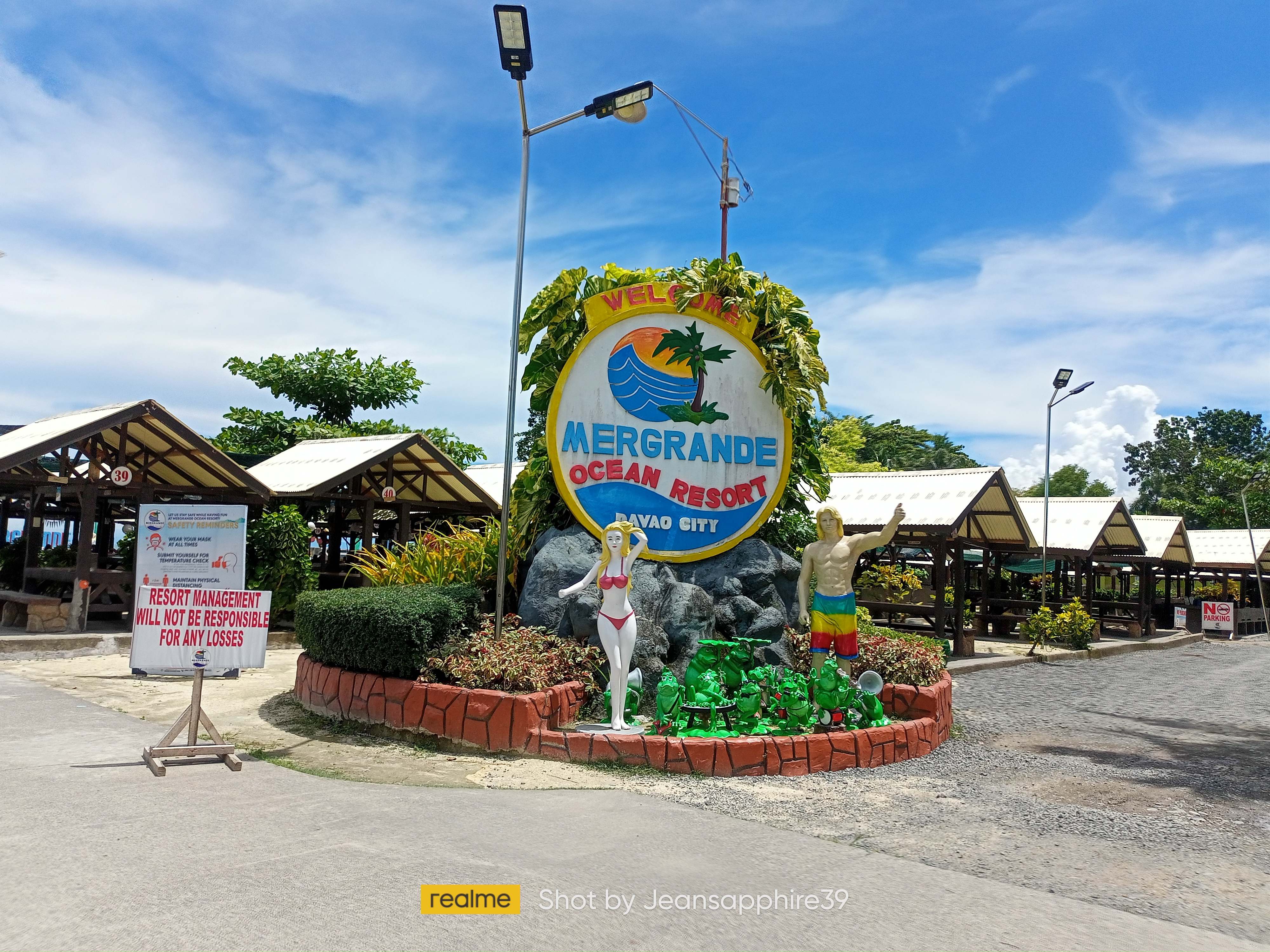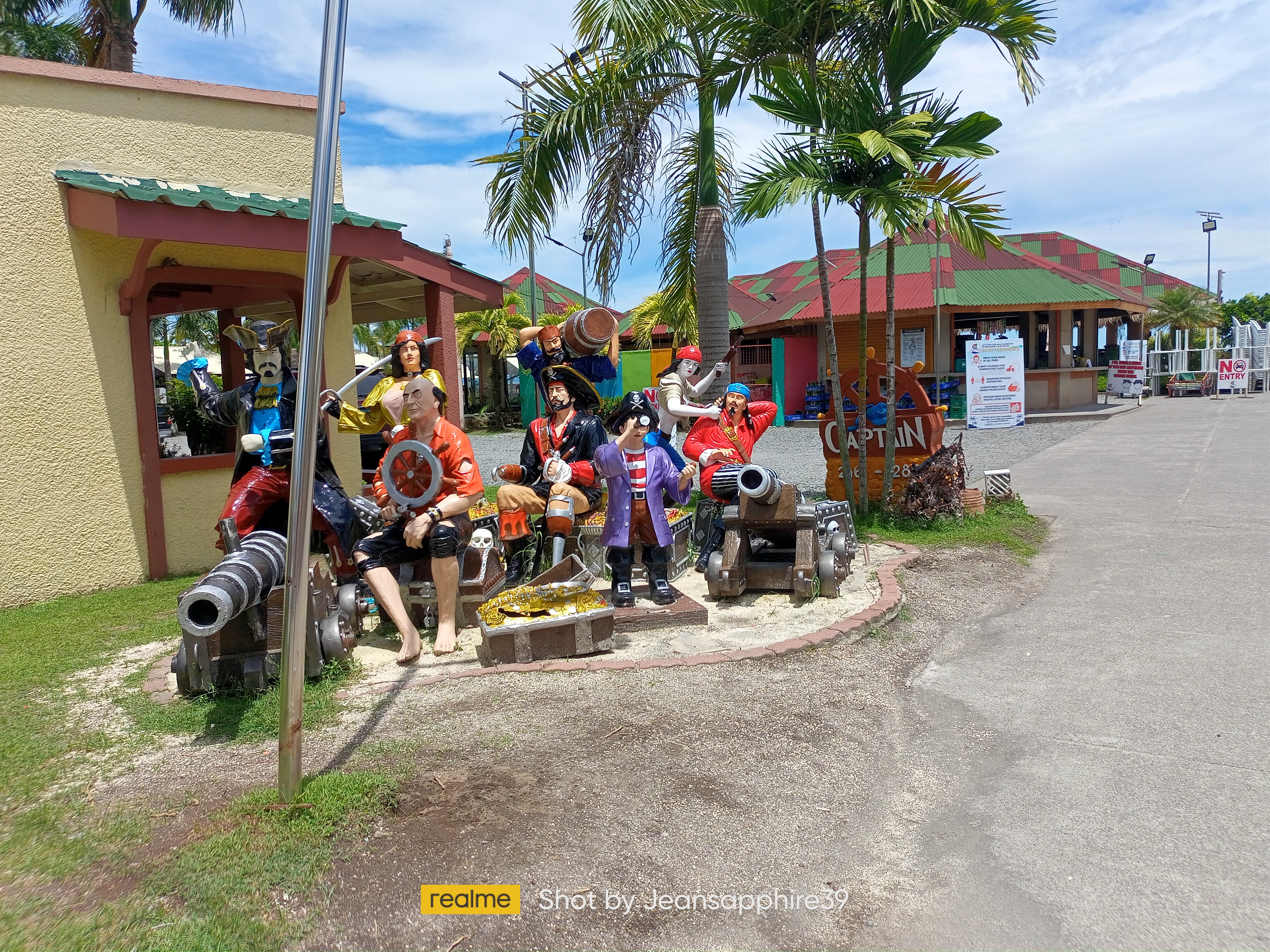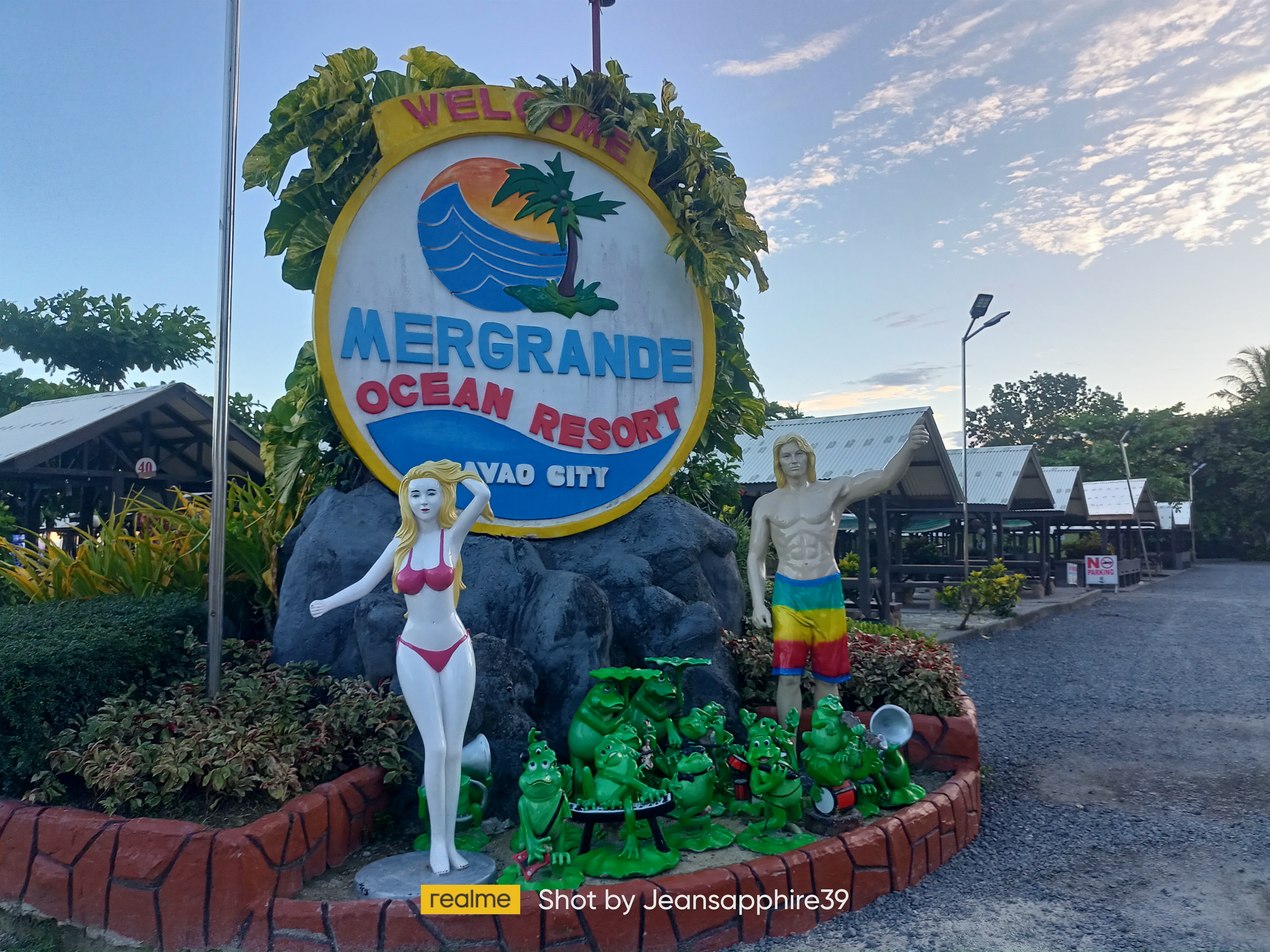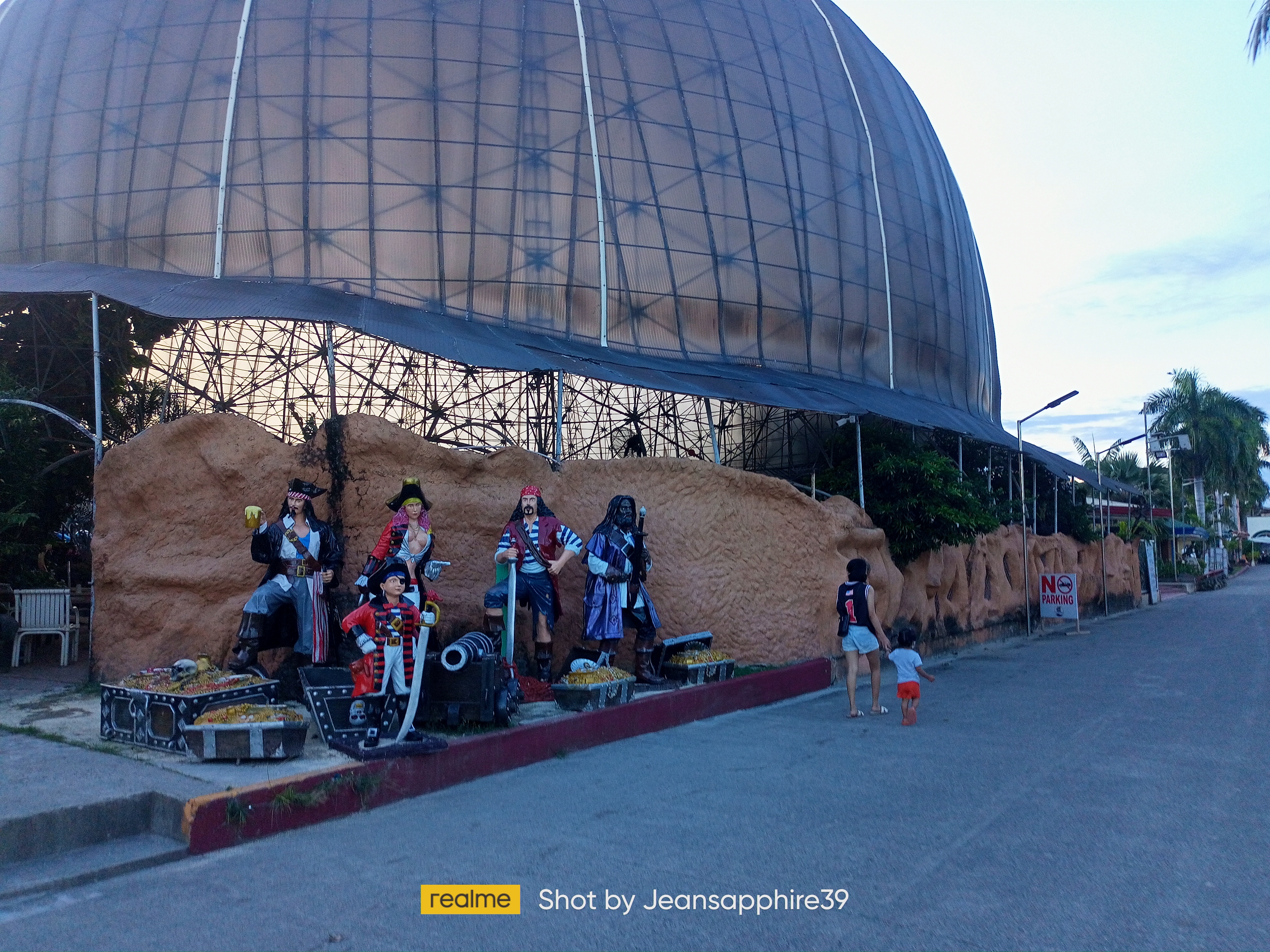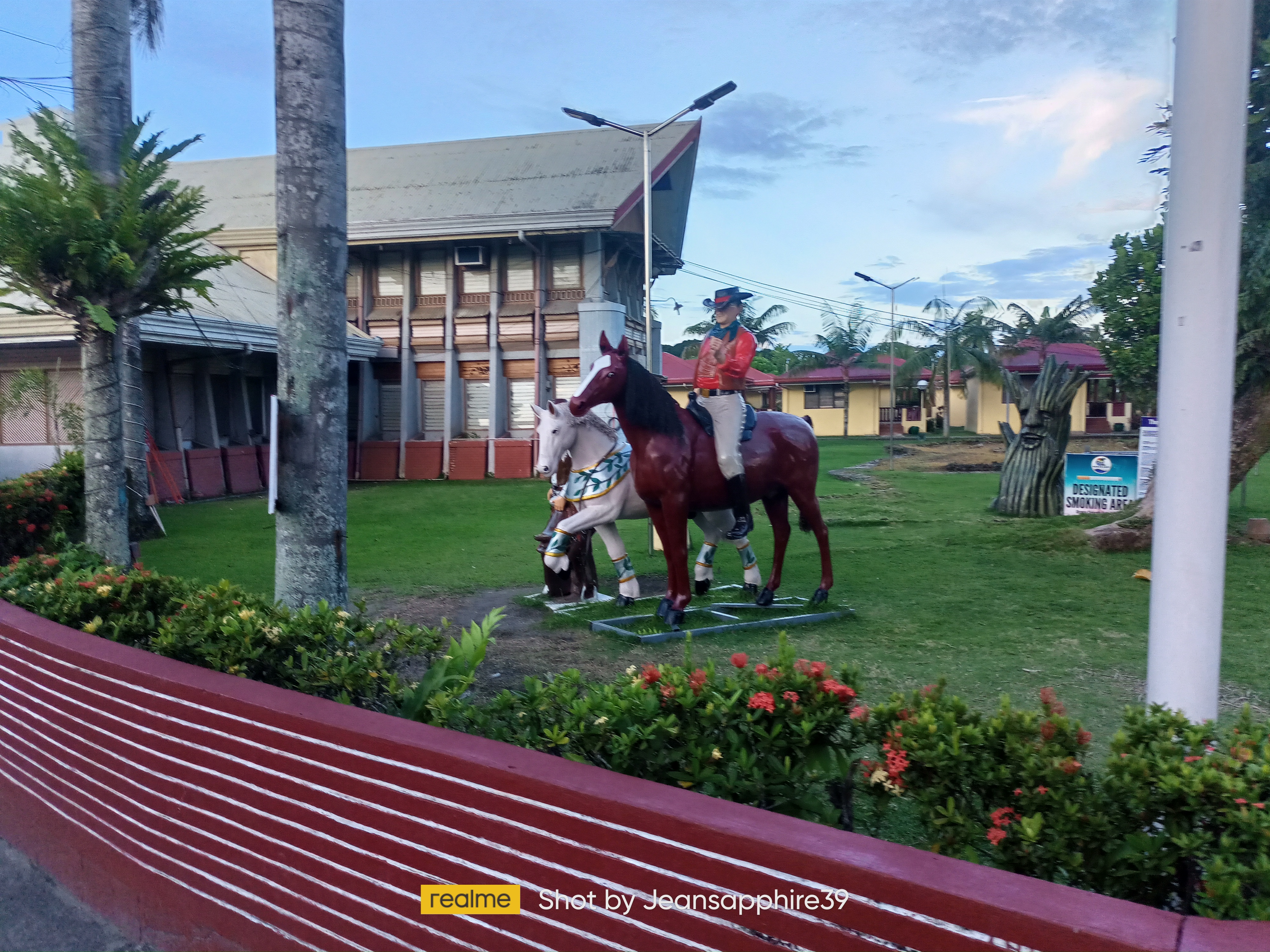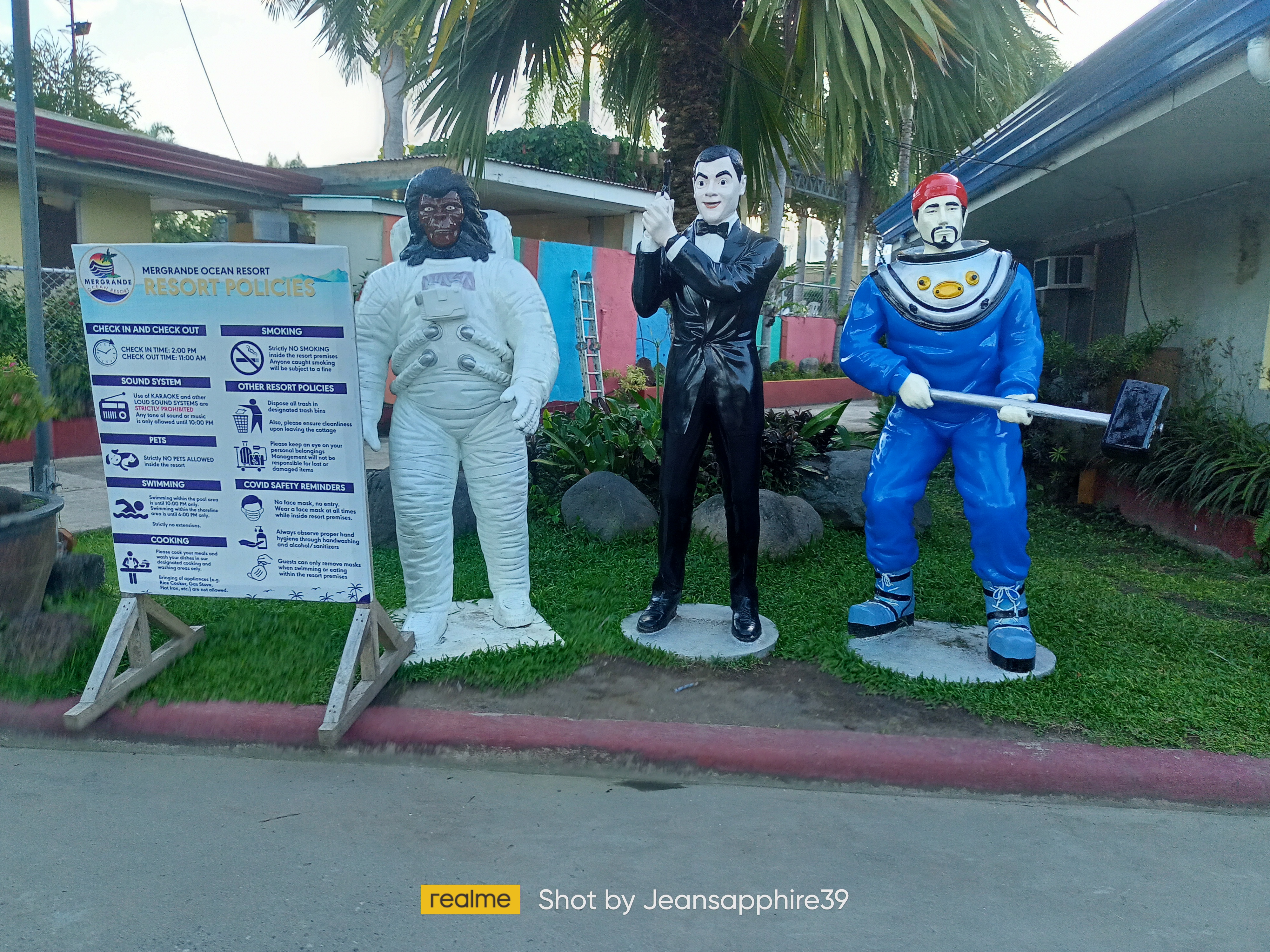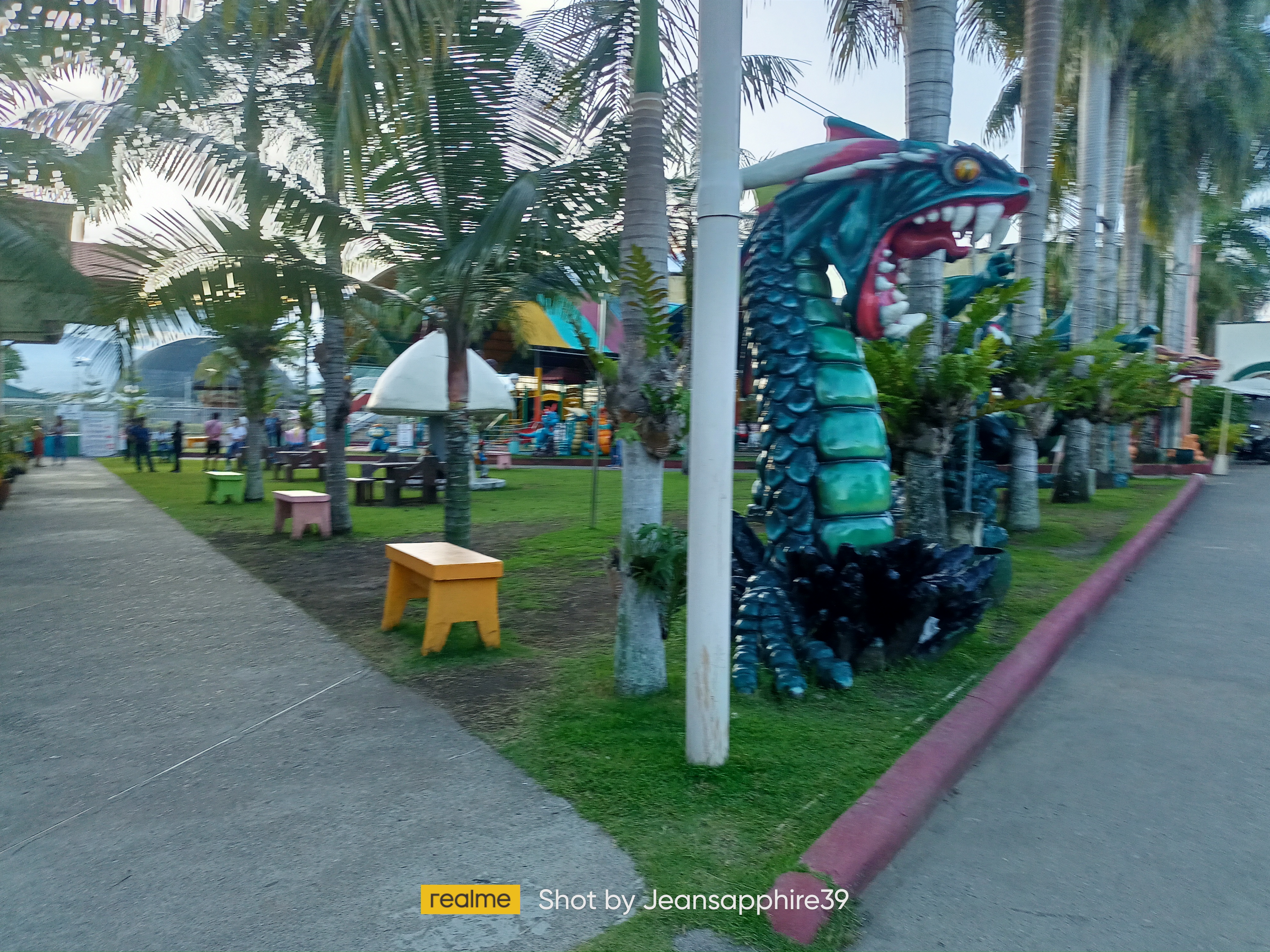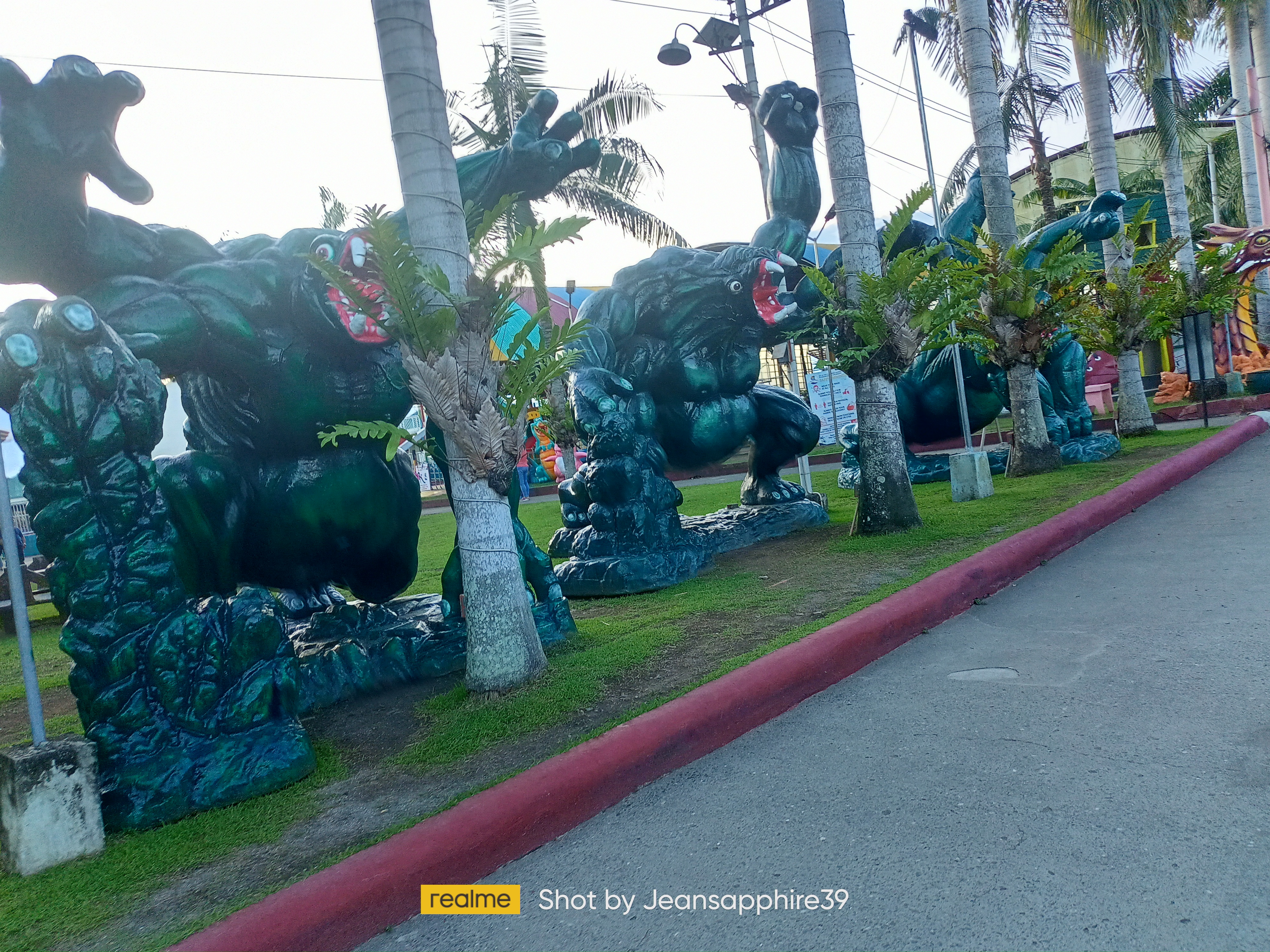 The first thing that I've noticed in this resort is their amazing statues. There's a lot and after we enter the entrance it will start. While we're walking we passed this all statues. The kids are really amazed. Even us, we said "it's a wow". Don't know how wide it is.
They have a swimming pool also and children's playground. How I wish I can have a resort hehehe, nice business. People really loved beach. This resort really maintain the natural beauty of nature.
That's all for todays blog and hope enjoy our beach escapade at Mergrande Ocean Resort of Davao City. Only in the Philippines!
All photos are originally mine...
Captured by: realme C25s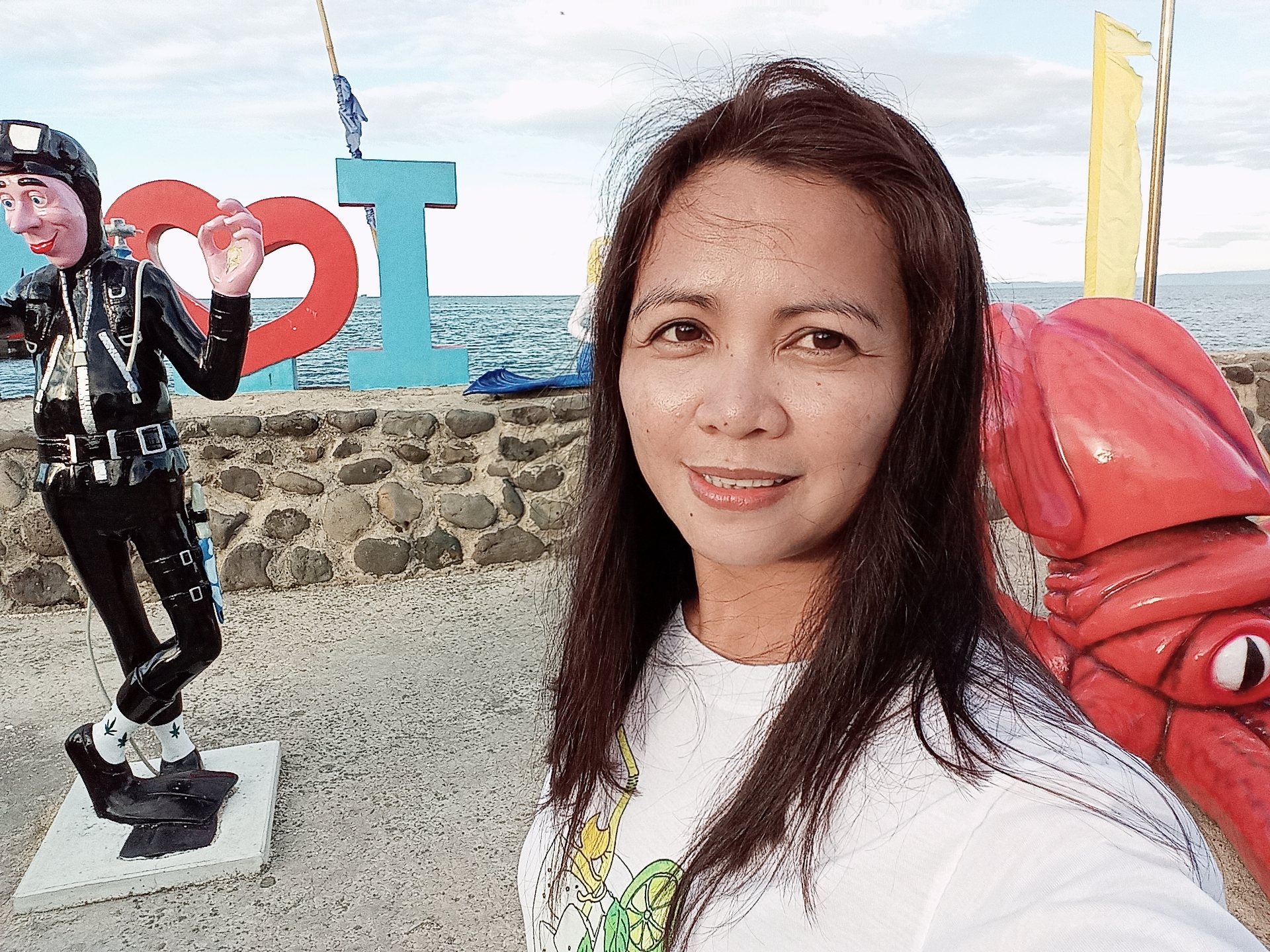 August 29,2022
5:44 pm
Monday
Philippines
The fighter mom,
©Jeansapphire
---
---