Gong Xi Fa Cai
Yesterday is the Chinese New Year. We Filipinos celebrating also this kind of event even were not Chinese . But Chinese New year is a great experience for me when I was in Singapore.
Wayback 2012 when I was working as a Domestic helper at Singapore. Working so far with my family is very difficult for us but we need to sacrifice for the sake of our future.
When Chinese New year is coming we really clean everything. Disposing some stuffs such as toys, books, clothes, stufftoys, kitchen utensils, shoes and a lot more. Then my employer allow me to choose which one I want so I'm very much happy that day. The stuffs is still in good condition that we can used it.
So I've decided to send a big box to the Philippines. As I remember I just payed at LBC for 5,000php. I choose the biggest one.
During Chinese New Year with my employers and the kids...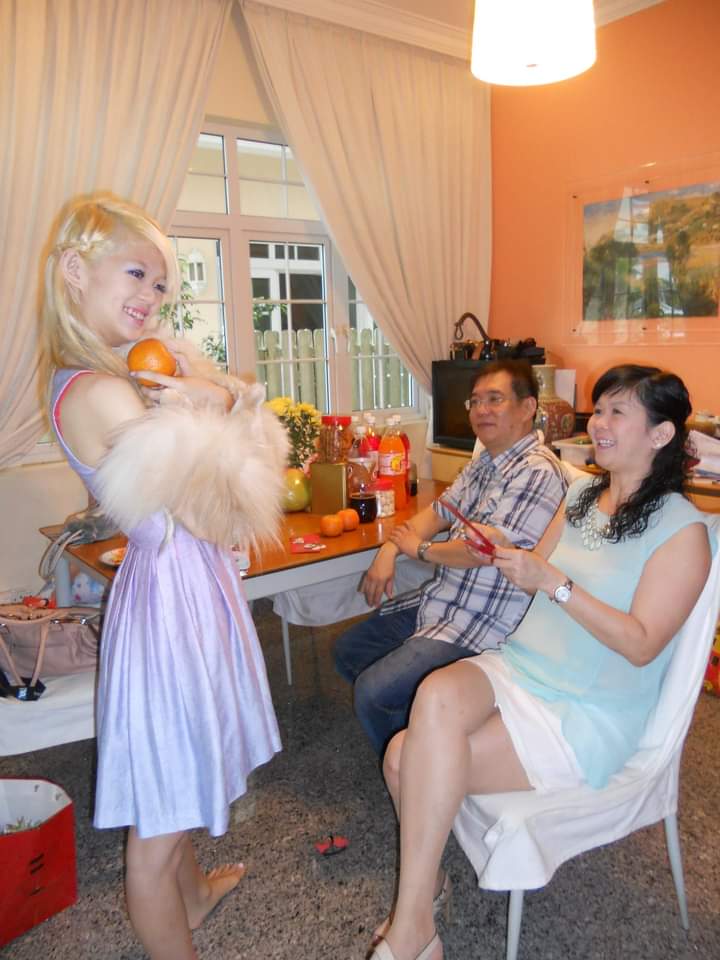 (My employers with the eldest daughter Shi Xin with Muffin the cat)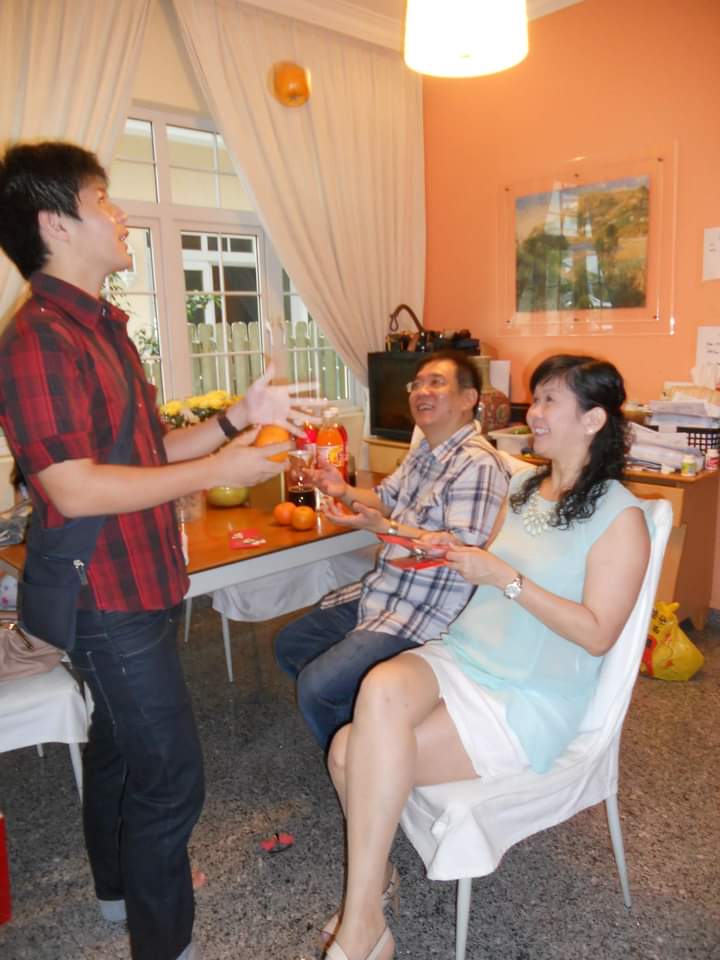 (My employers with Shi Sue the elder son)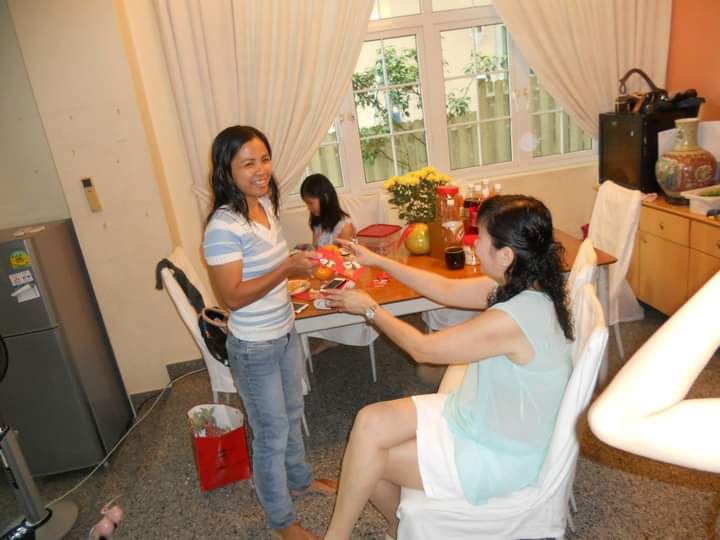 (My employers and mhe of course😁. At the back is Shi Xuane the youngest daughter)
Meet my employers family. They are pure Chinese. They just like Filipino especially when it comes to foods. They've been good to me for 2 years and they treat me like a family also. I'm so lucky to have them, it's my 2nd employer actually. My first one is so strict. Always nagging at me even I do all the household chores everyday. It's a long story but I just worked only to her for almost 3 months and I'm the only one stays on her for so long.
Let's go back to my 2nd employer, we don't prepare foods for that day but we just visit some of their friends. Then before leaving ma'am/sir give us an AngPao. I have $100 from them. The kids is $50 as what they tell on me.
Parents of Sir...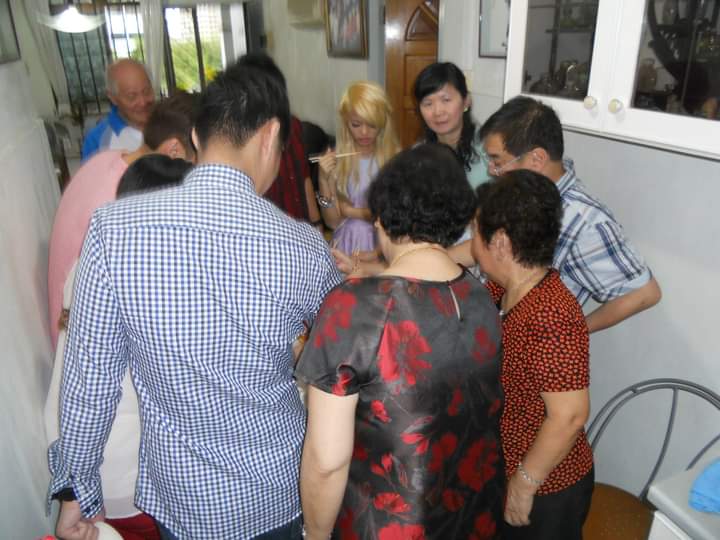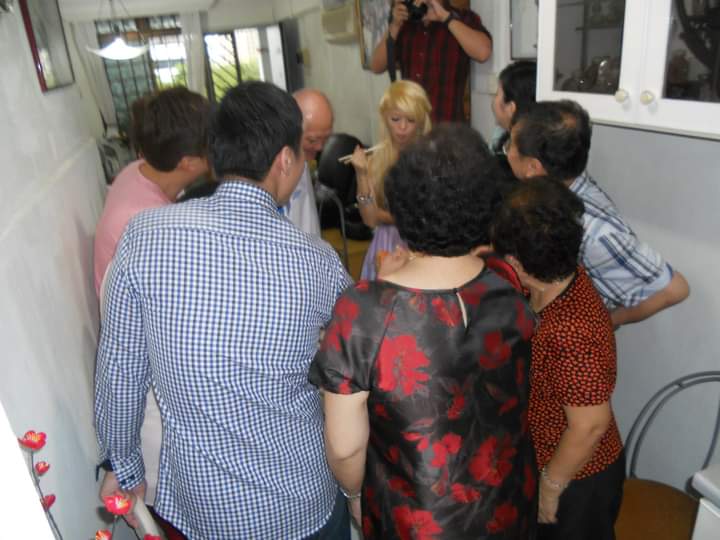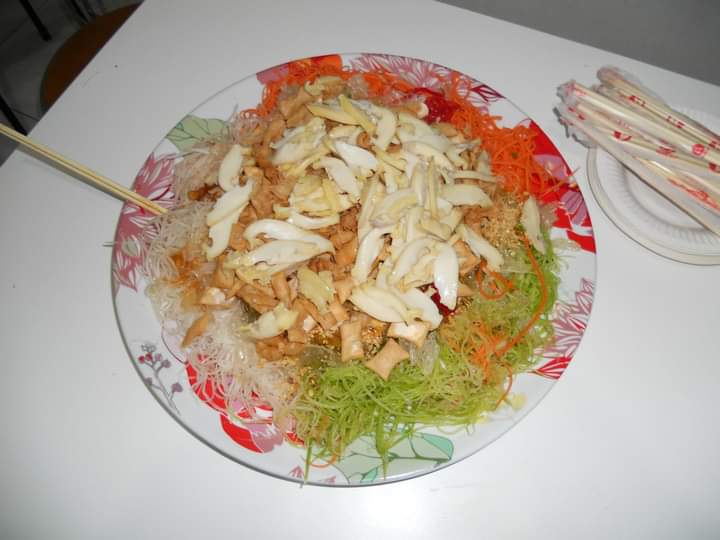 The first house we visit is the parents of Sir. Ah Kong and amah is very good also to me. They always asking me if I eat my food at the right time. No matter how tired my work at SG but the people sorrounds me is truly good to me. I'm totally blessed of having them.
I'm asking permission to my ma'am Ji Ay to take some photos of them. She allowed me of course because I want some memories from them. I've been posted this one to my Facebook account few years ago.
Ma'am Ji Ay friends house...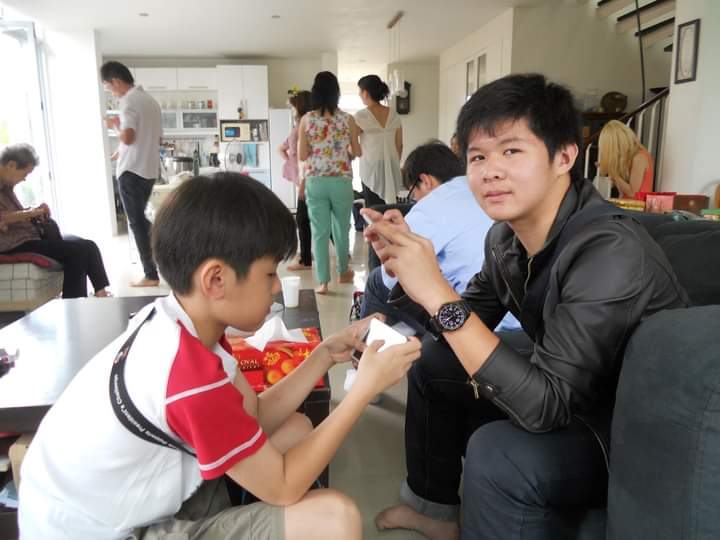 (It's Shin han and Shi xue)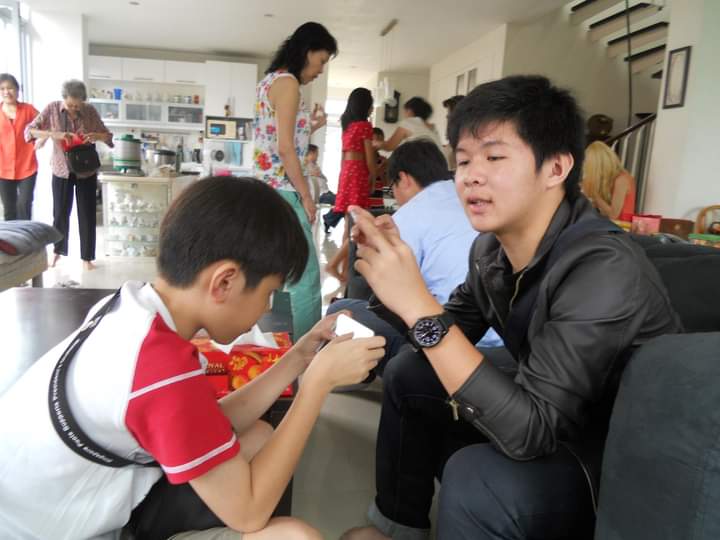 After eating at Ah Kong house. They give me also an Ang Pao, another blessing lol.
The house is really big and a lot of foods. I'm shy to take a photos with that hehehe. There's a lot of visitors also. But more AngPao's😁. Thanks to them! I forgot how much I received that day because of the Chinese new year. Half of it I send to my family in the Philippines. The rest is I buy some clothes for myself as a remembrance.
Despite of my tiredness because of cleaning the whole house but it pays me a lot also because of the AngPao's. How generous the Chinese people. More blessings to them.
Gong Xi Fa Cai- means wish you enlarge your wealth.
That's all for todays blog and thanks for dropping by. See you in my next blog.
All my photos are originally mine
Shot by: Note1(my old phone)
January 23,2023
1:55 pm
Monday
Philipines
The fighter mom,
©Jeansapphire
---
---