Happy New year hivers
Hello everyone!
It's been awhile that I've been busy with my life that I couldnt write any blogs. Pardon for that guys. I'm with my family during holidays.
So how's everyone here? Especially to my fellow Filipino bloggers? Hope you treasure every moment with your beloved families. Wishing a Prosperous New Year to each and everyone here.
Allow me to share some of our food celebration during New Year. We don't have any family photos because they are quite shy and some are still sleepy lol. My 3 siblings also are not around so me/kids/partner, my parents and 2 siblings celebrating here in our house.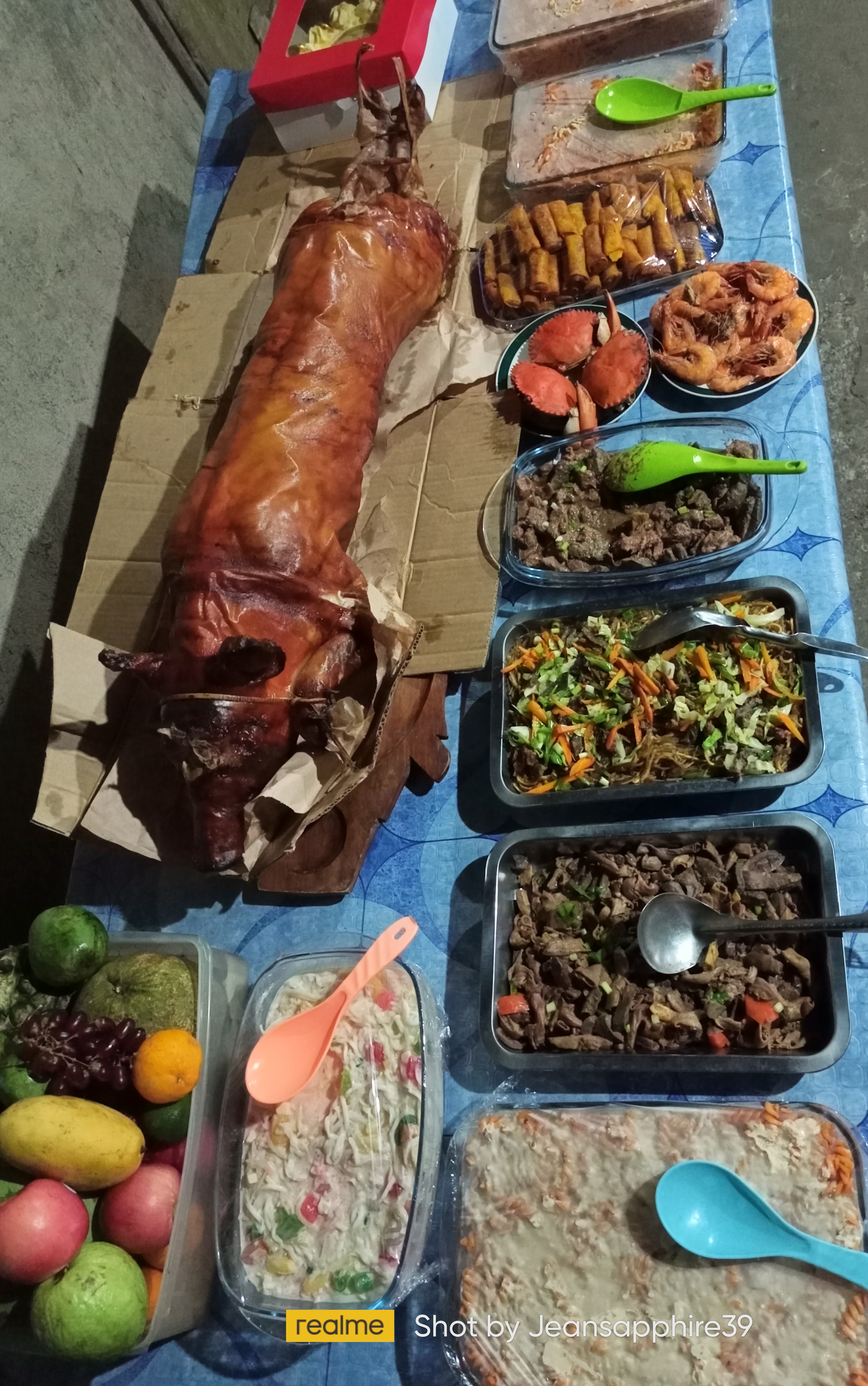 (My parents table)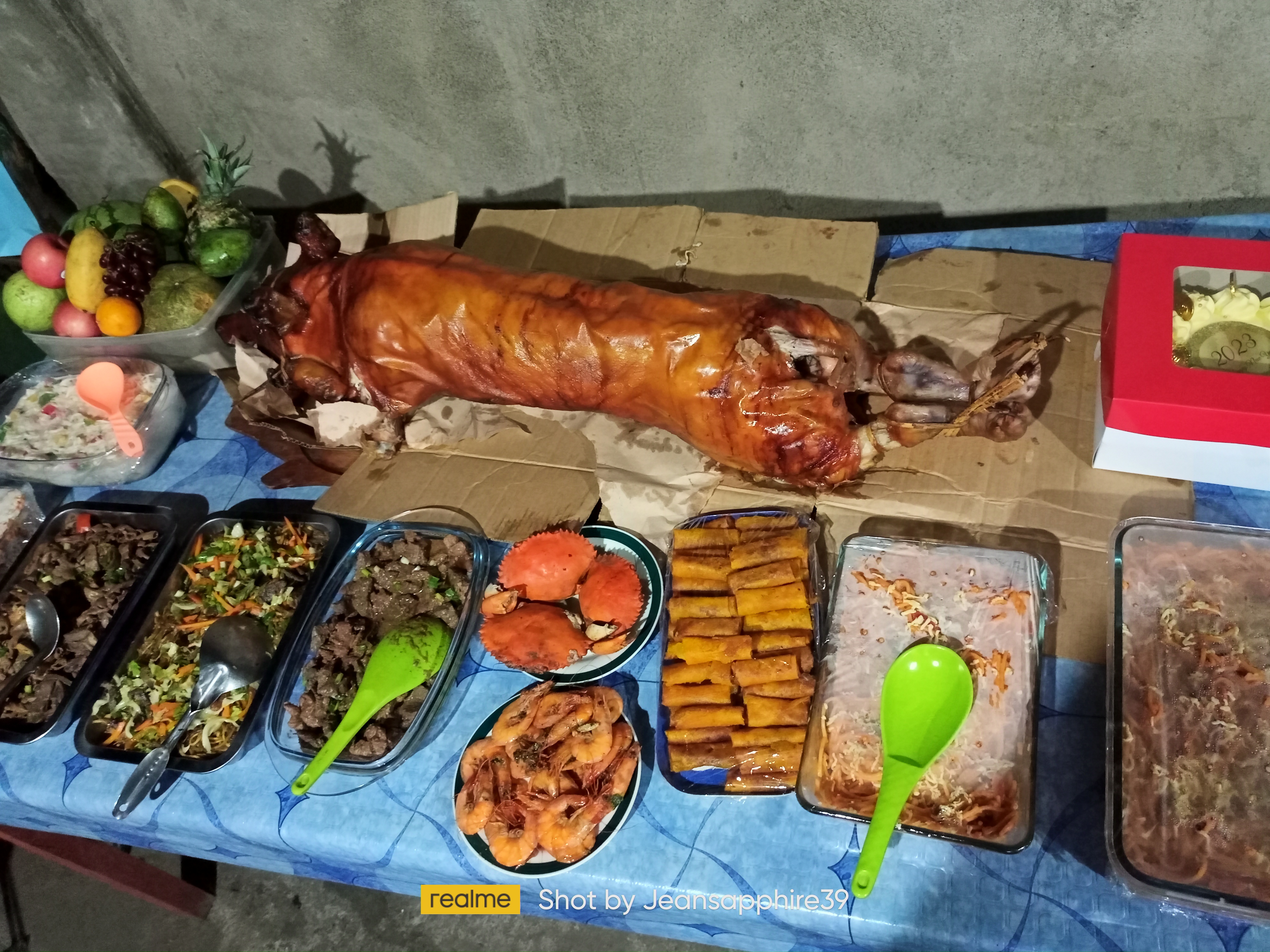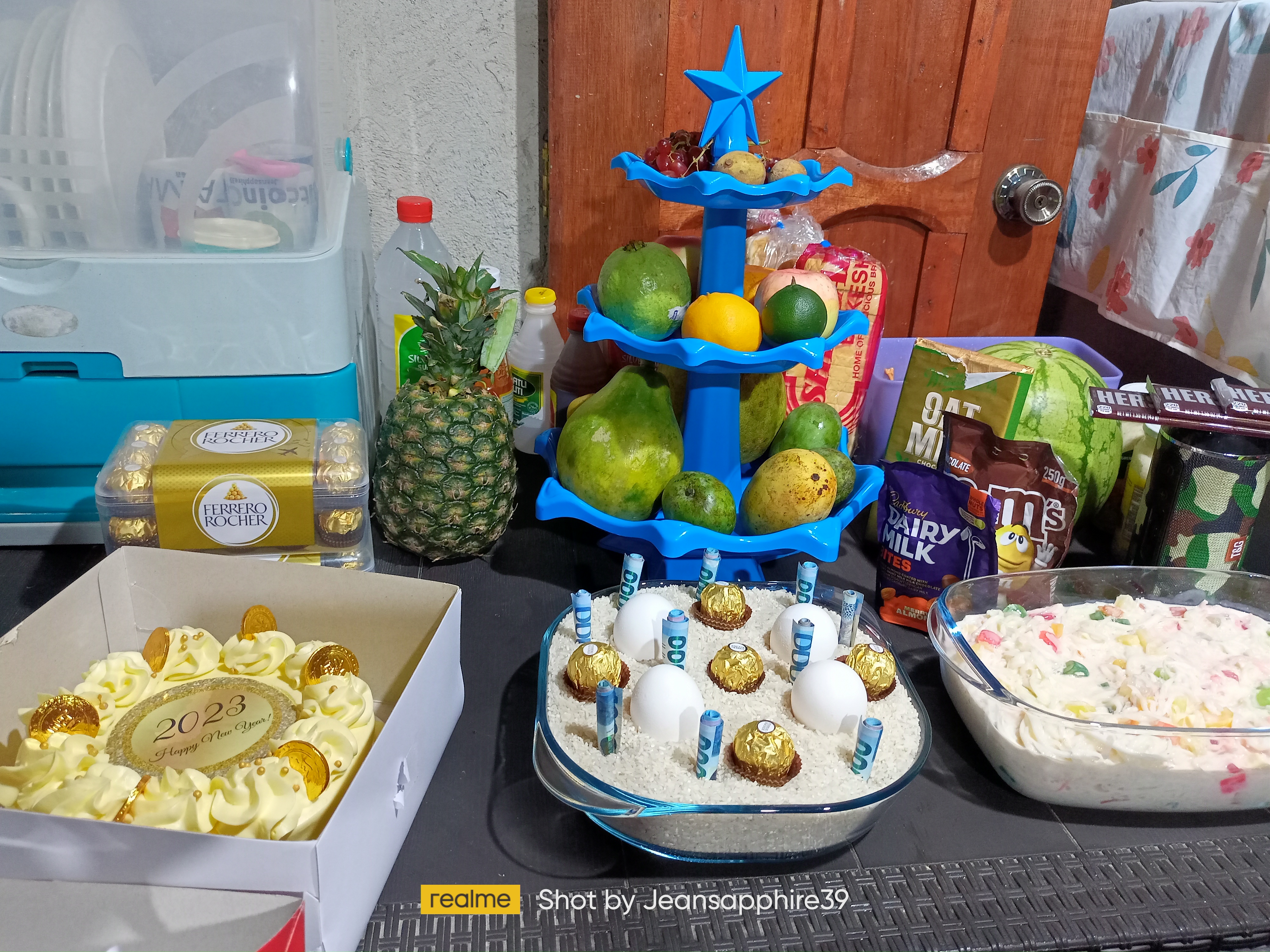 (My humble table)
Every special occasions our beloved lechon will not be missing. We're not rich huh! But my siblings really prepared everything. We have some viands like beefsteak, pansit, paklay, dinuguan, lumpia, crabs and shrimps. For the desserts we have spaghetti, chessy baked macaroni, buko salad(from our farm), cassava and cakes. The 13 fruits also will not be missing as the Filipino tradition during New Year eves.
That's all for todays blog and thanks for dropping by. See you in my next blog at the beach🤗.
Happy New Year hivers!
All my photos are originally mine...
Shot by: realme C25s
January 6,2023
9:40 am
Friday
Philippines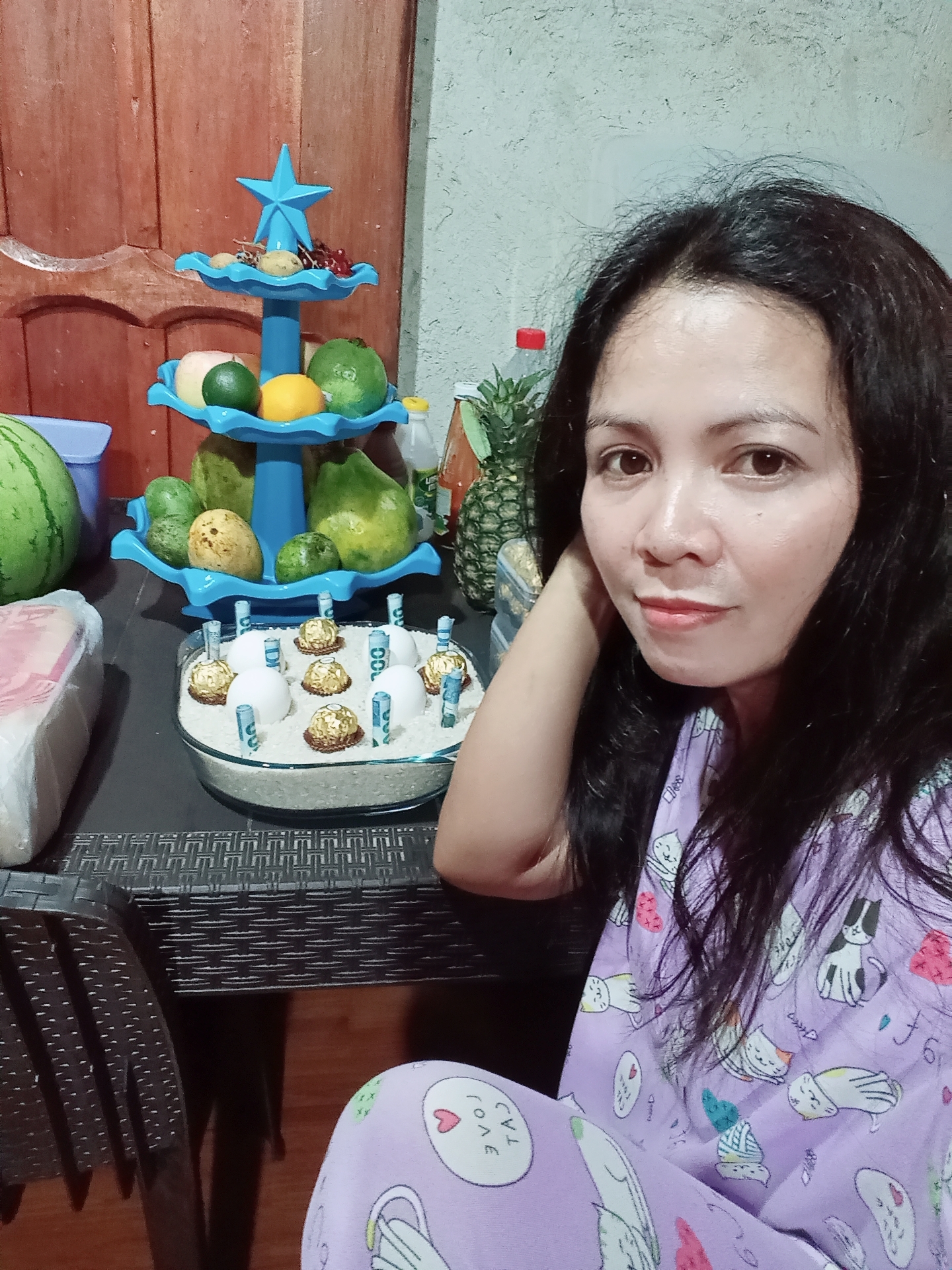 The fighter mom,
©Jeansapphire
---
---