I'm out of budget
Alloha hivers!
Hello everyone! It' seems that we were more busy during weekends especially the mothers. As of today I'm planning to buy some stuffs for us especially the foods.
Since I'm out of budget because my partner just having a 2 months vacation then when he resume to his job at Singapore he had few days works only for the month of February.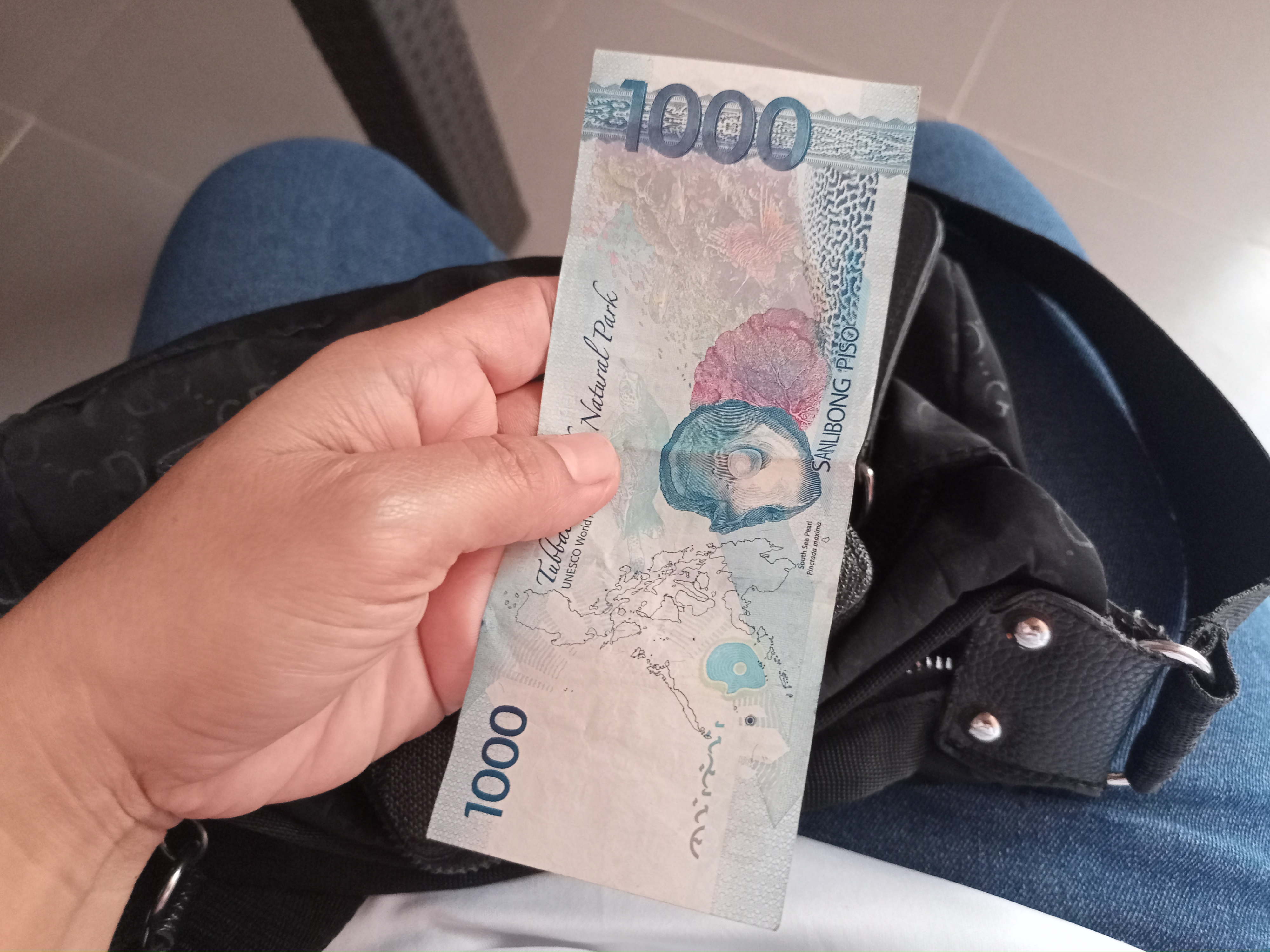 (The only budget😁)
San kaya aabot eto?
So let's begin with it. Around 1pm I've started to dressed up and go outside. I just need to budget my 1,000php($19) bill for my grocery and etc.Since my motorcycle got a problem so I need to commute with the tricycle.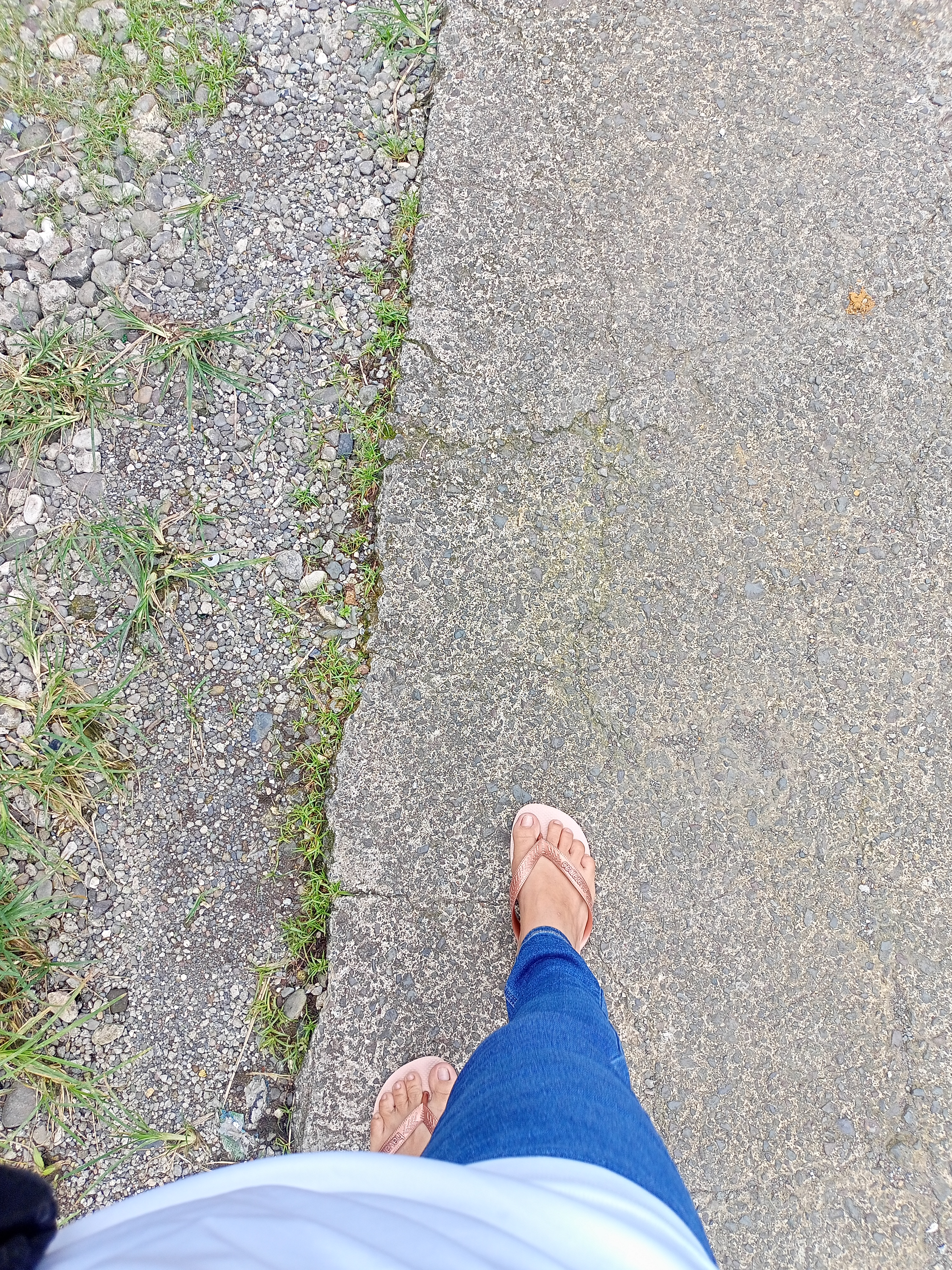 (Walk walk walk...)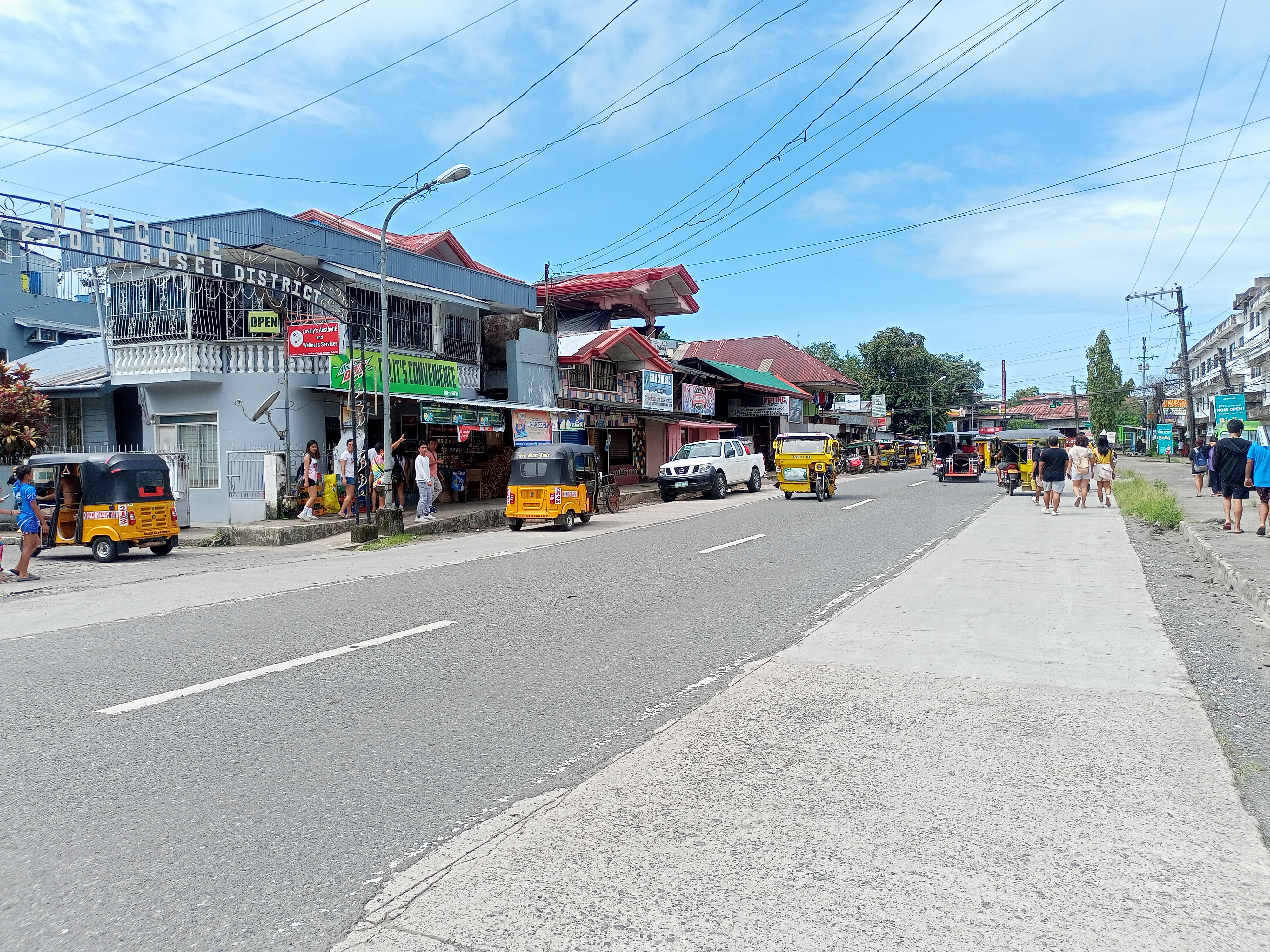 (The view outside our street)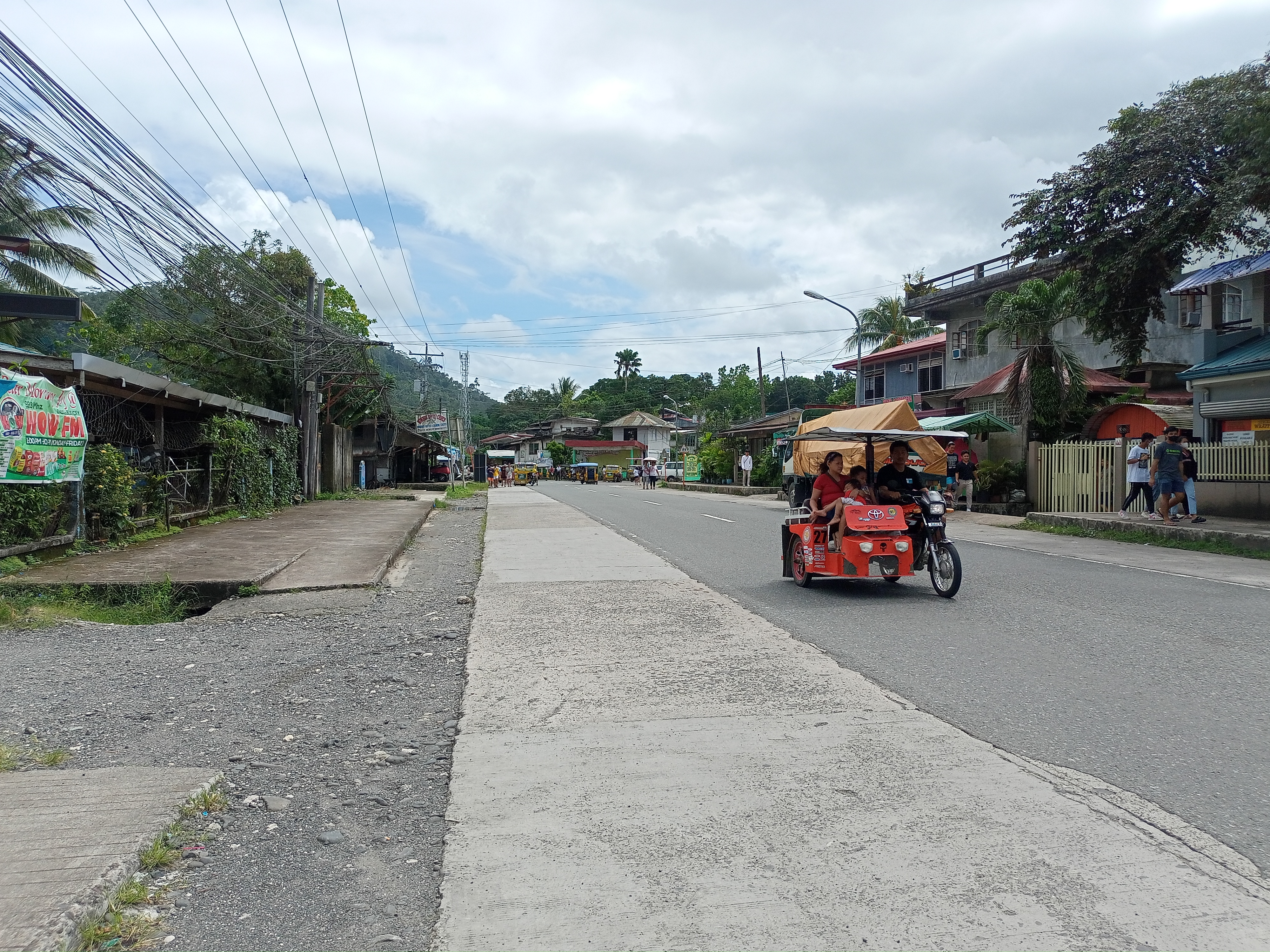 (It's freaking hot)
It's been a few days already we have a good weather here at Mindanao(Philippines). So it's good to take a walk sometimes at the road even it's too hot lol.
My views at the trycycle...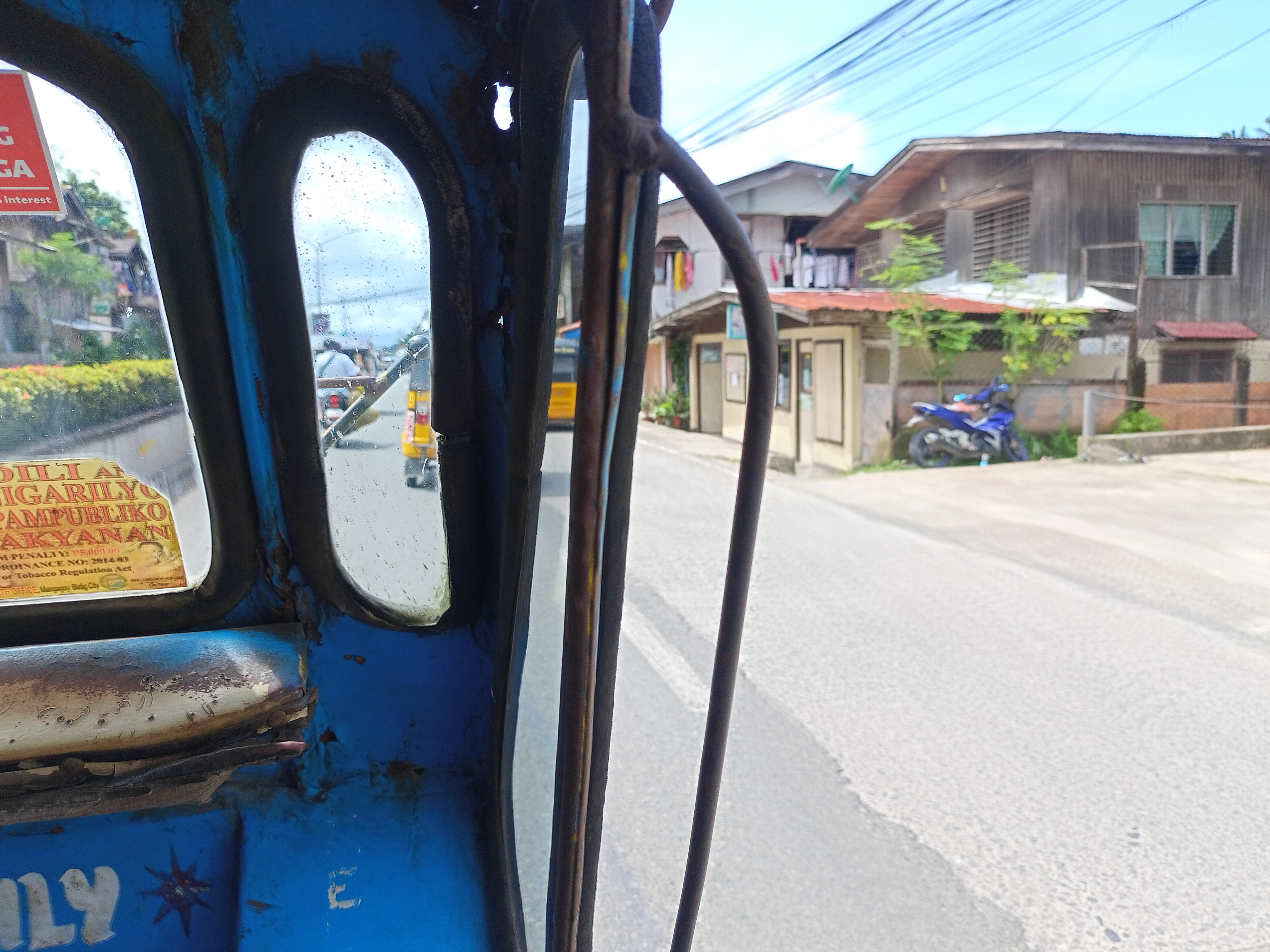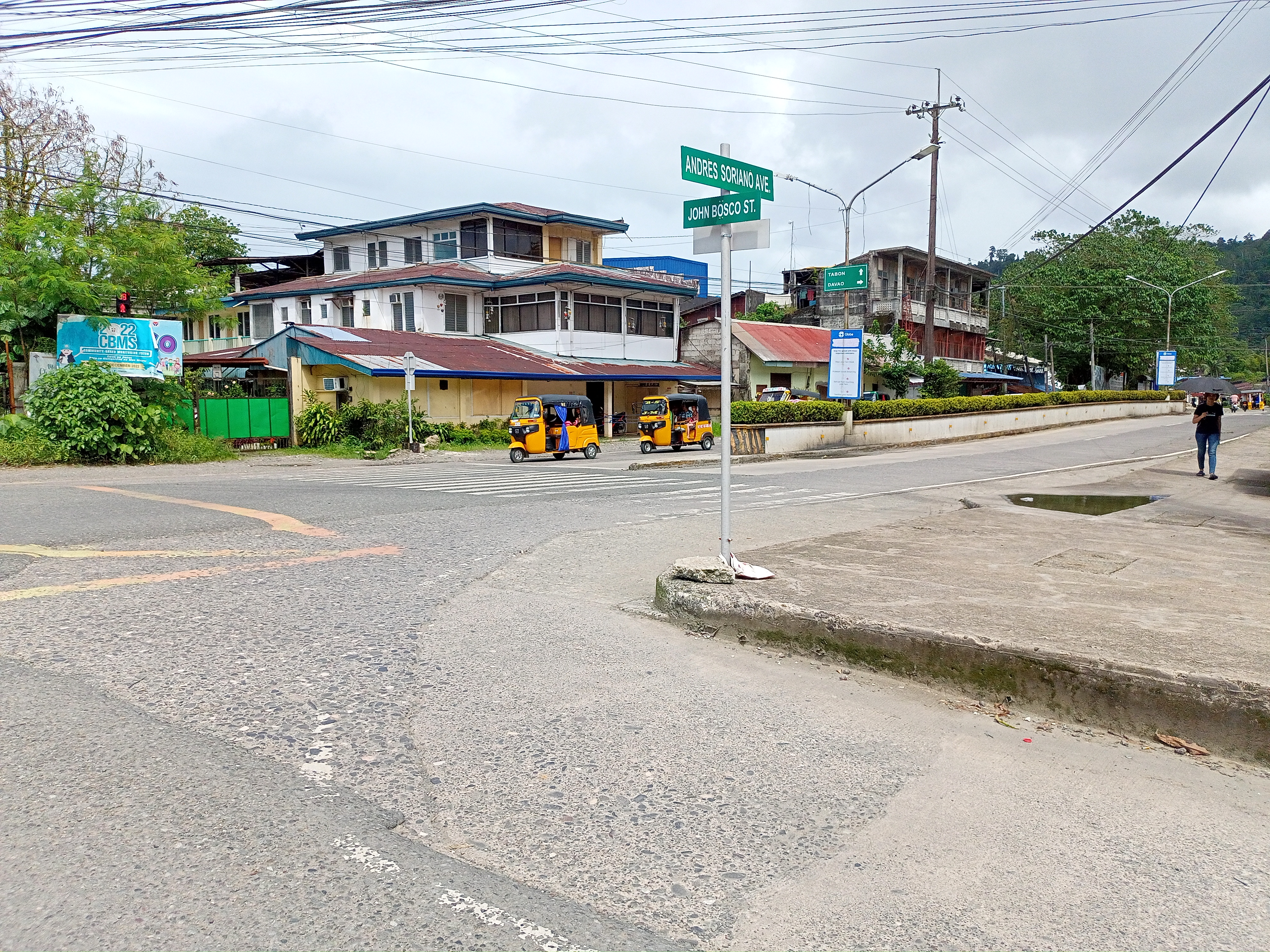 The only thing that I want to own a motorcycle it's because of the fare. Especially now it's too pricey even its just near only. It's 10php per ride. It takes 2 or 3 minutes only the Gaisano Capital from our house. No choice I need to commute as of now.
The Gaisano Capital of Bislig...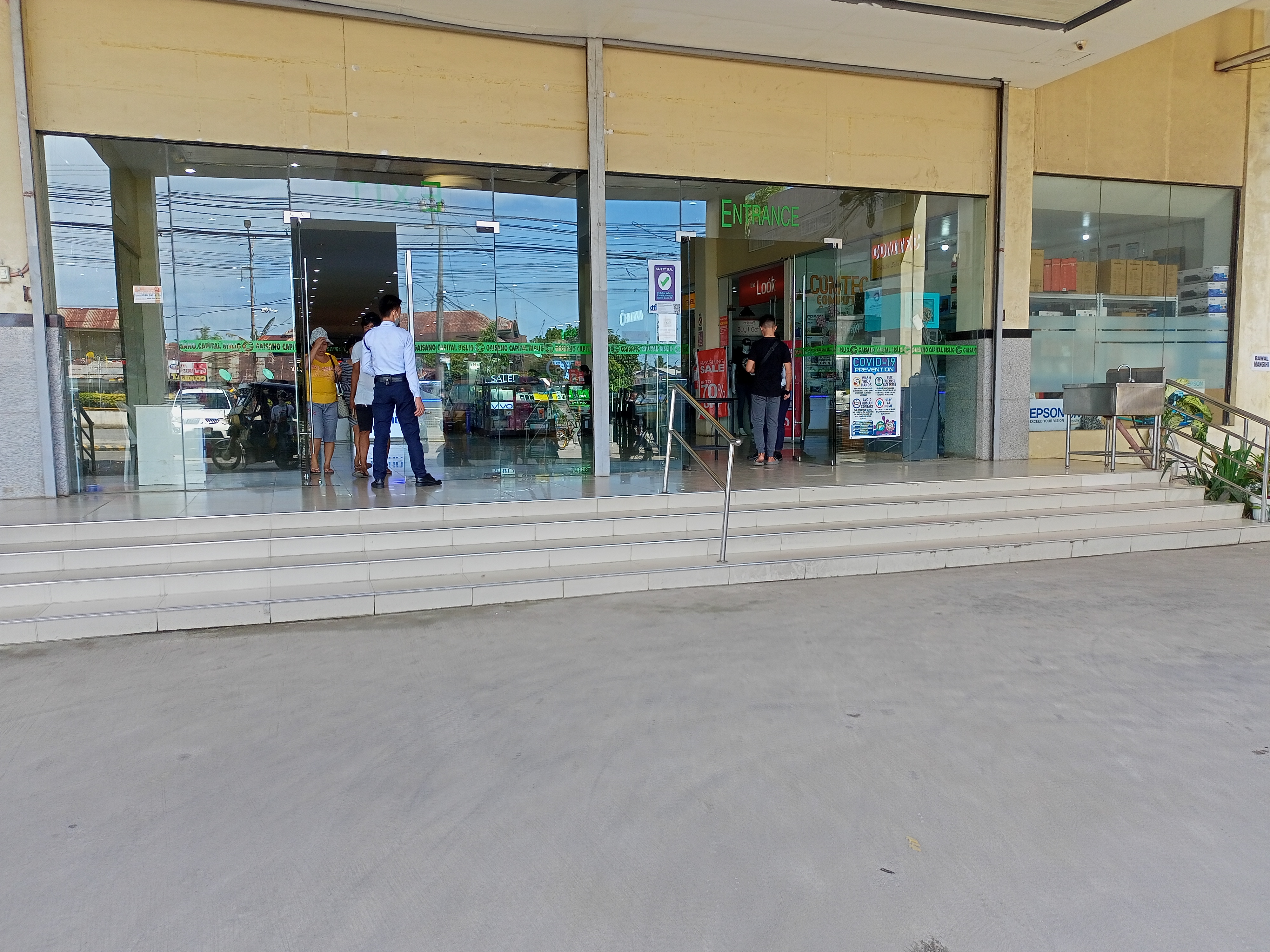 ![IMG20230305132956.jpg](
I'm done with the groceries but it's not totally completed especially the foods for my youngest son which is baby collin aka baby kulot😁. He don't like chocolates or something sweet either the candies. He only loves biscuits and pandesal.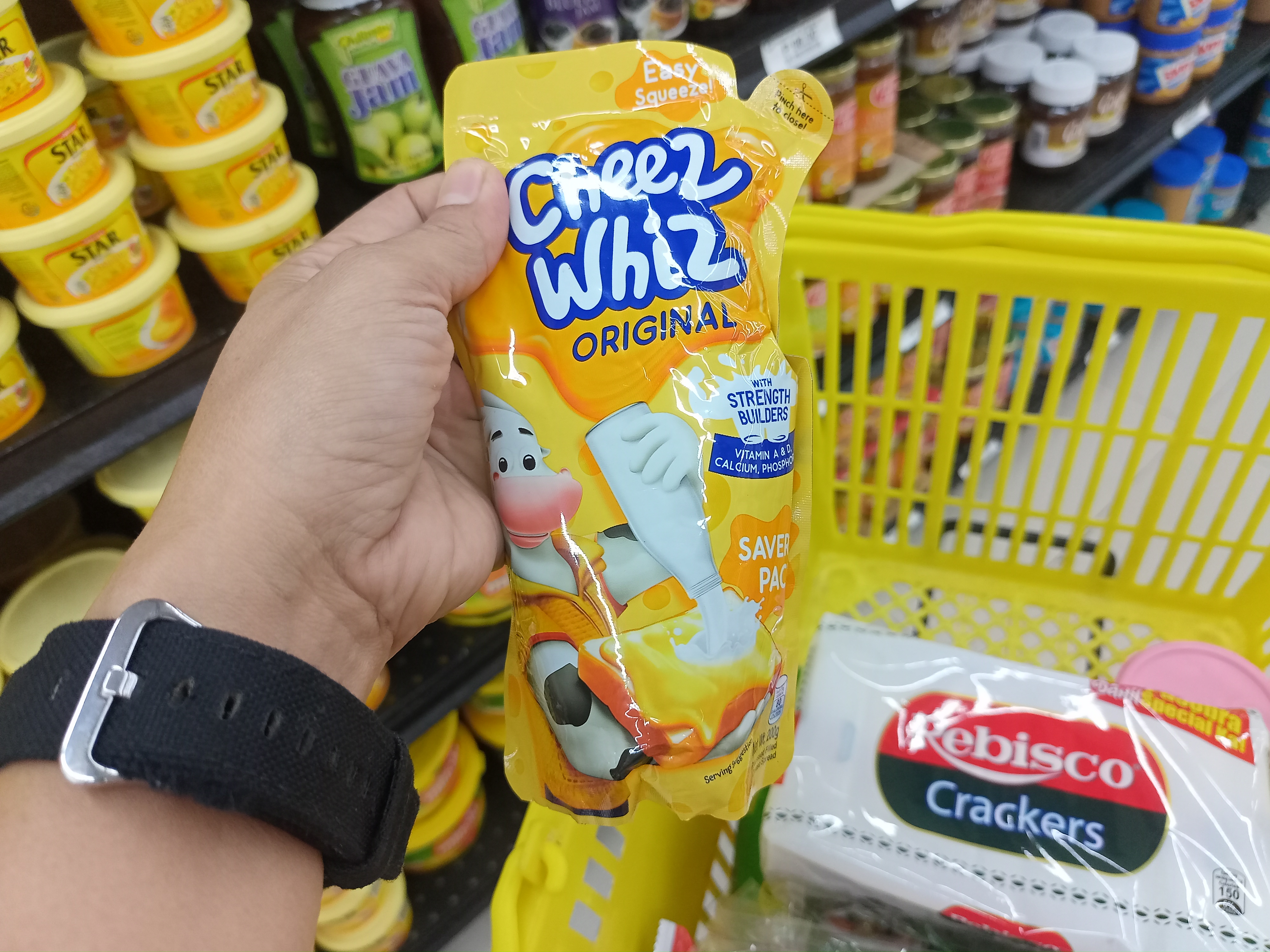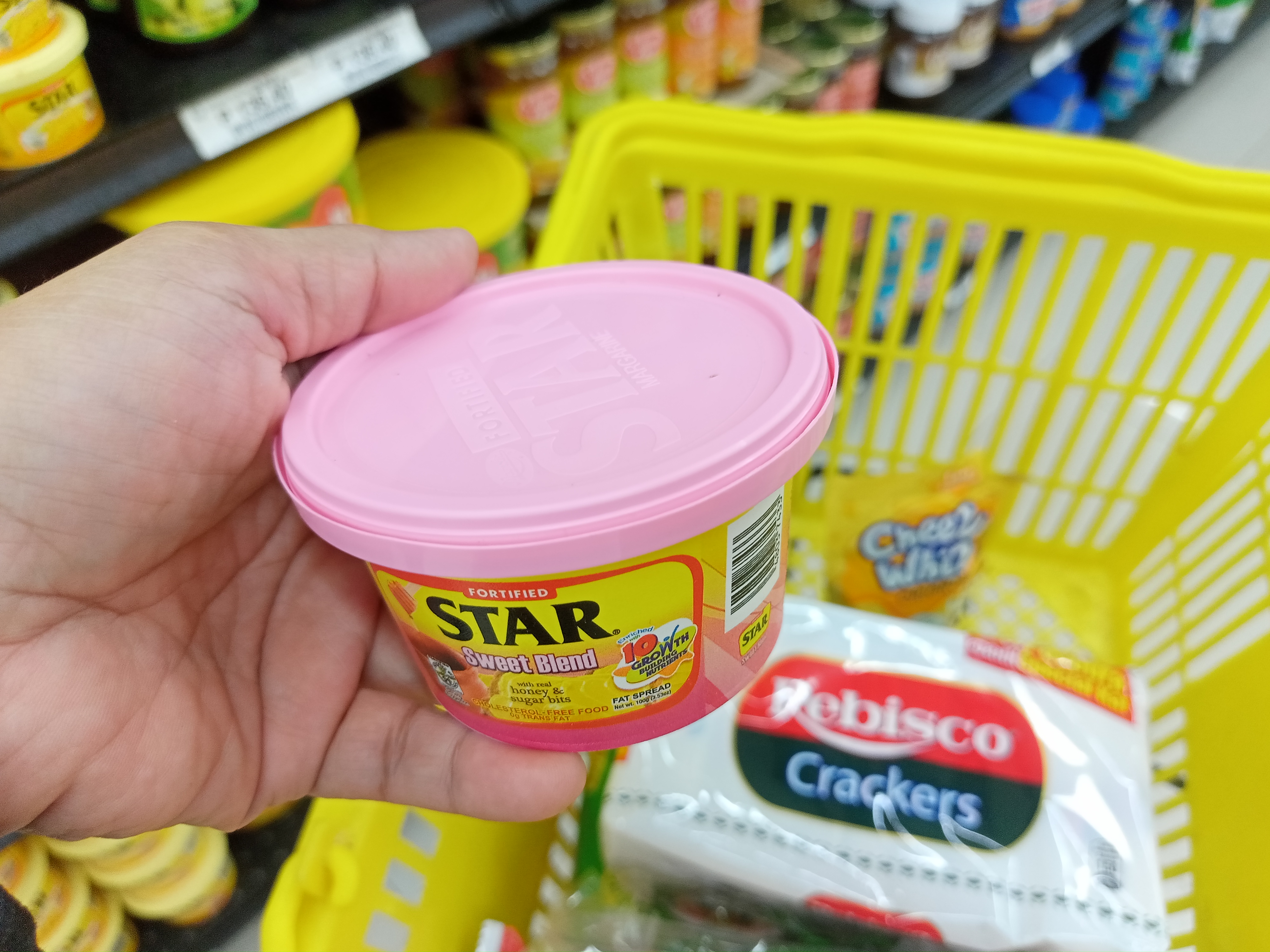 Again, the biscuits that I've been looking for is out of stocks. So I just buy this 2 biscuits which is his favorite also. I buy some bread spread. I rather to choose the pouch one, the cheez whiz because it's quite cheap rather than the bottle thing. Also the margarine, my all time fave since when I was a kid.
If you will be a mother your will learned how to managed your money. Just need to find a better ways where you can budget all of it. From bills to foods.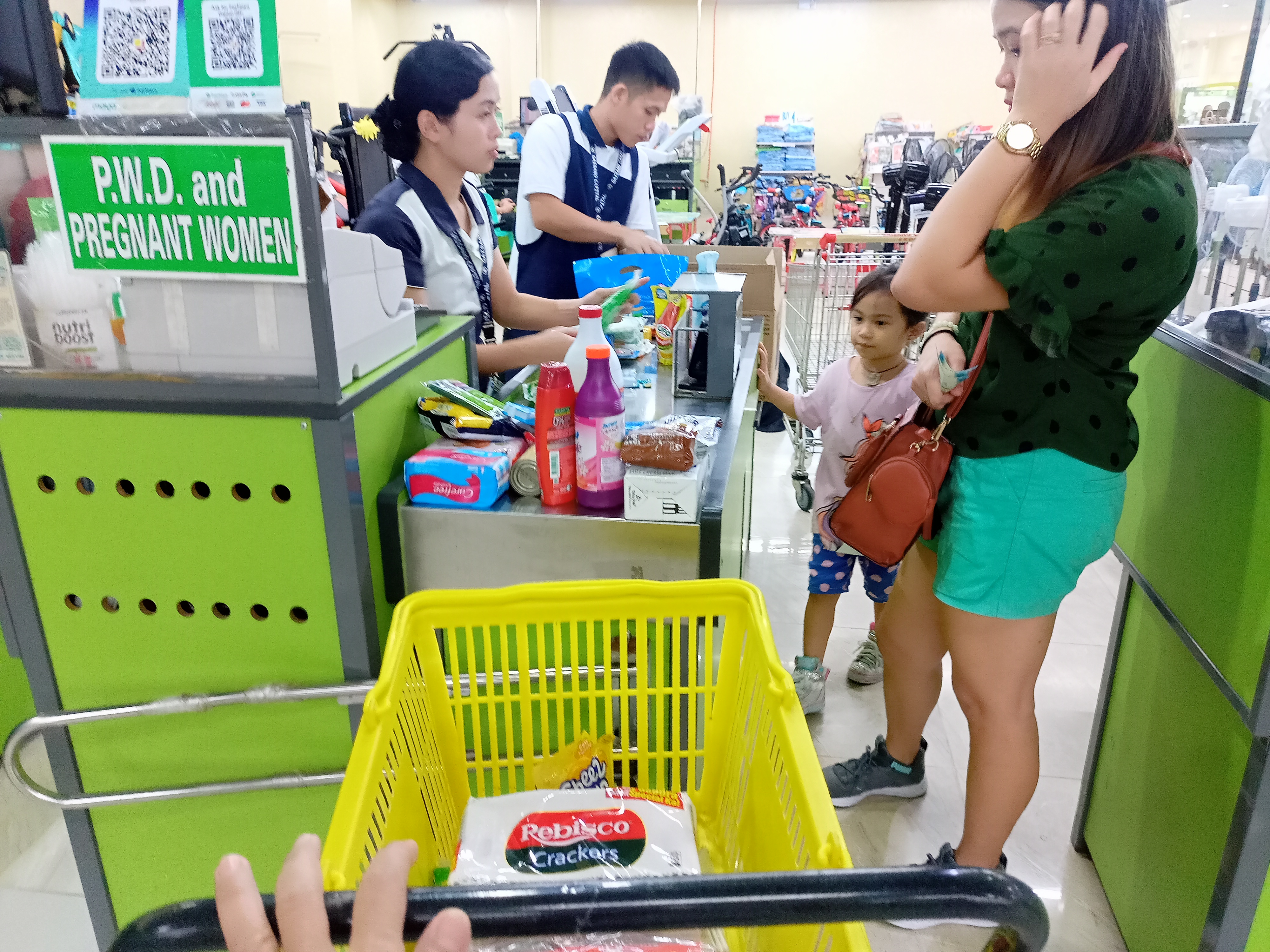 (At the cashier)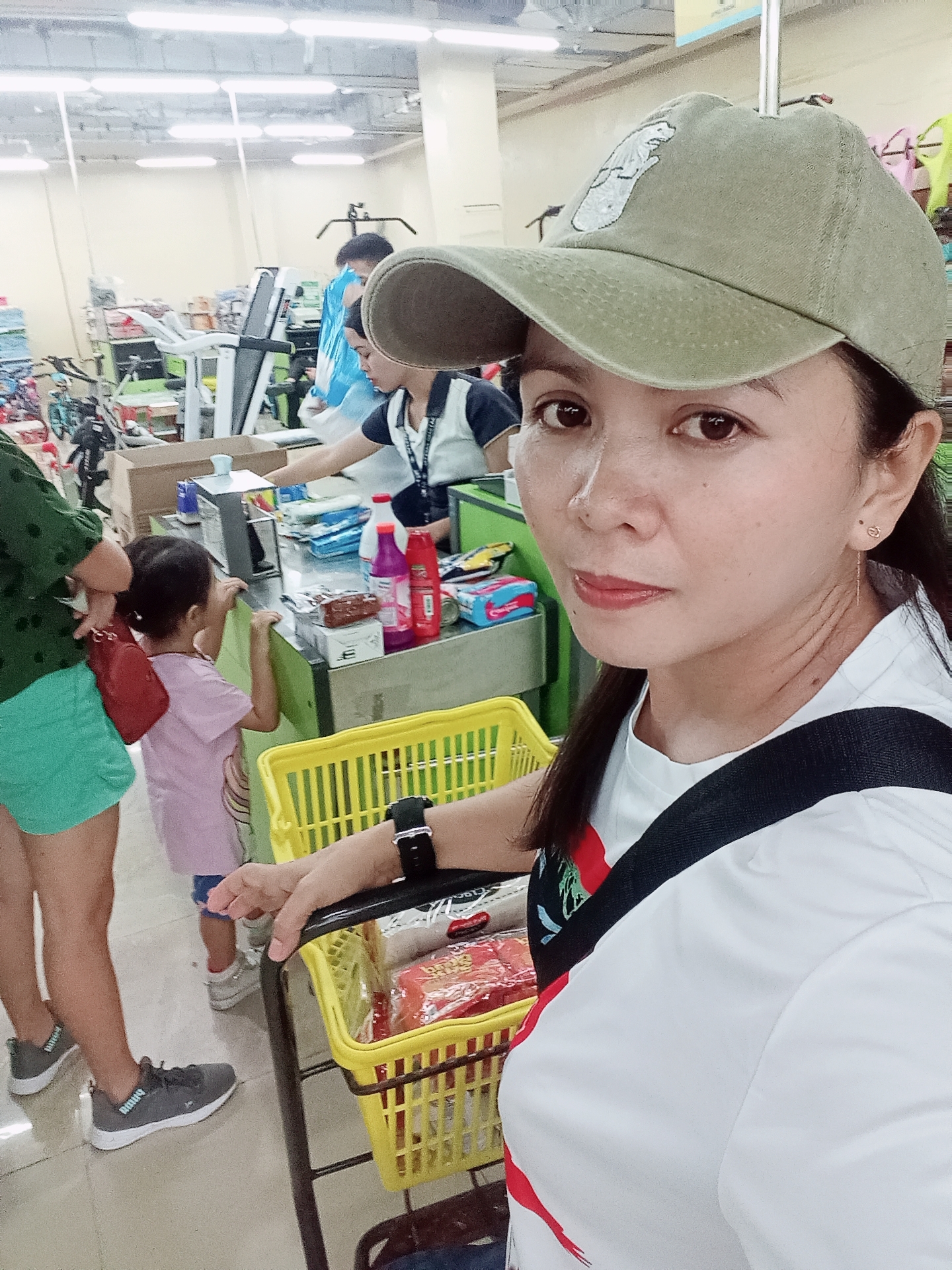 (It's mhe😁)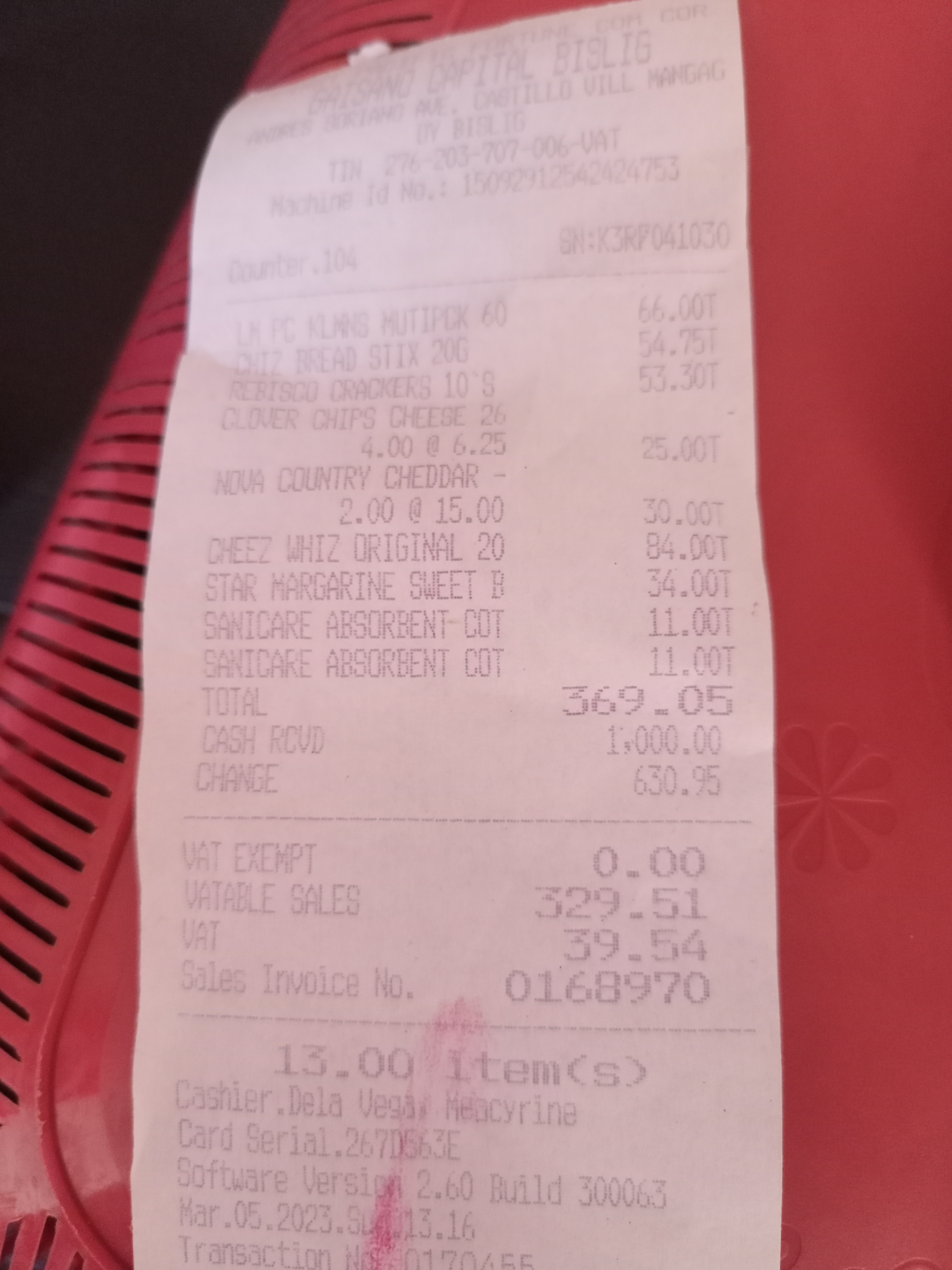 (The receipt🤭)
After roaming around the grocery I've decided to go to the counter area to pay my items. I'm glad that it's just a few people only at the Gaisano Capital so I can go to the wet market to buy some fresh vegetables and meat.
Different kind of streets...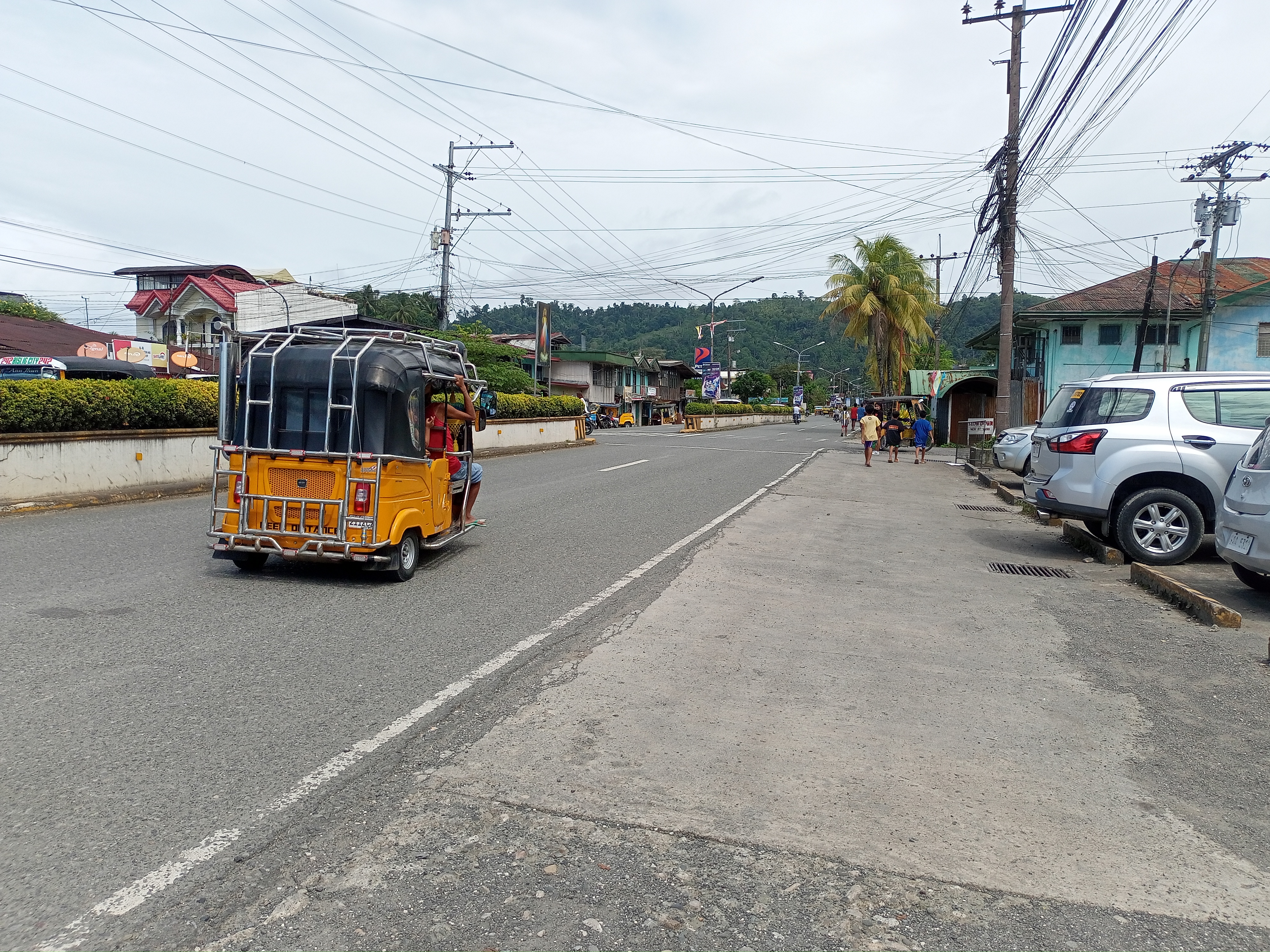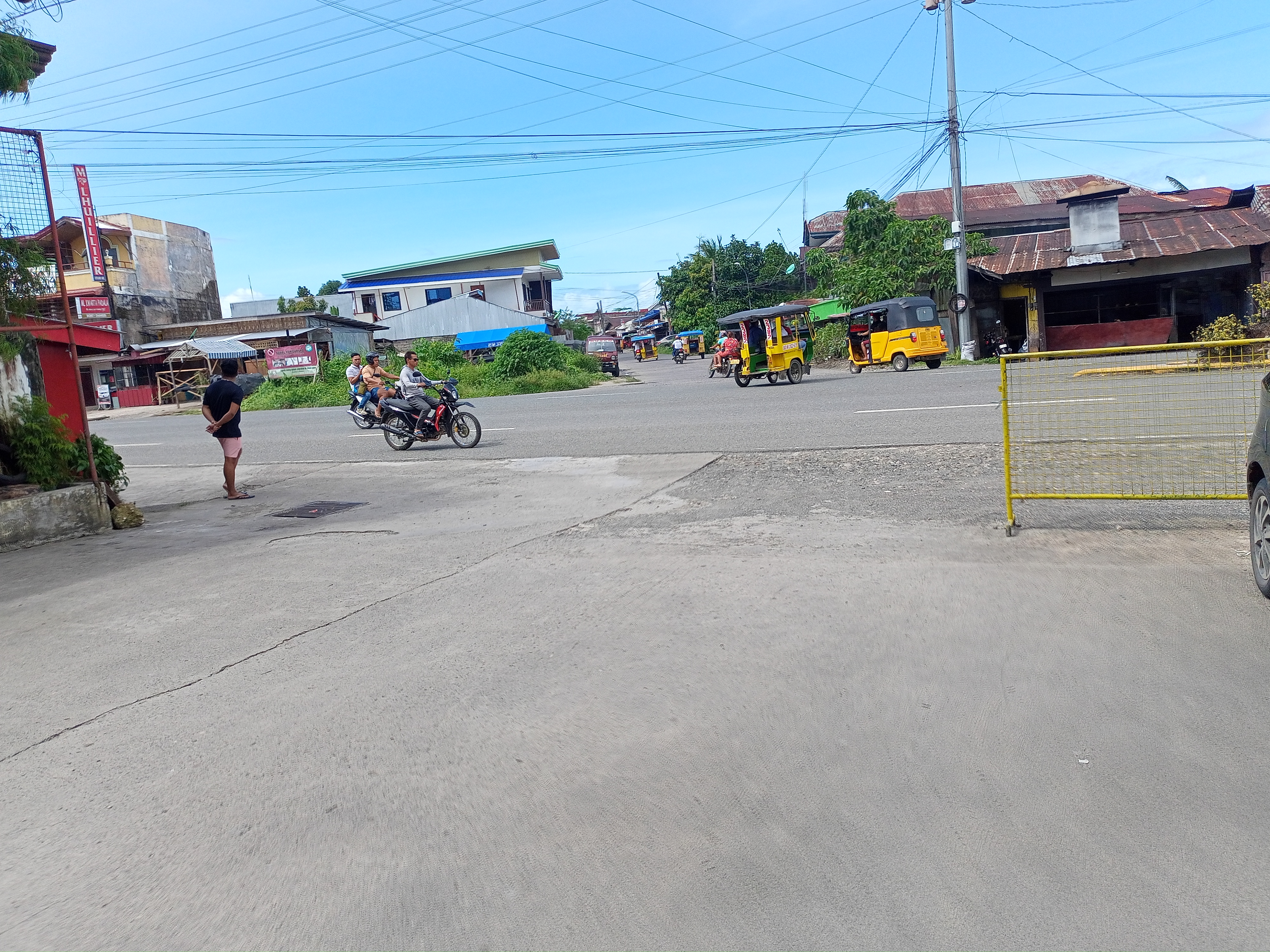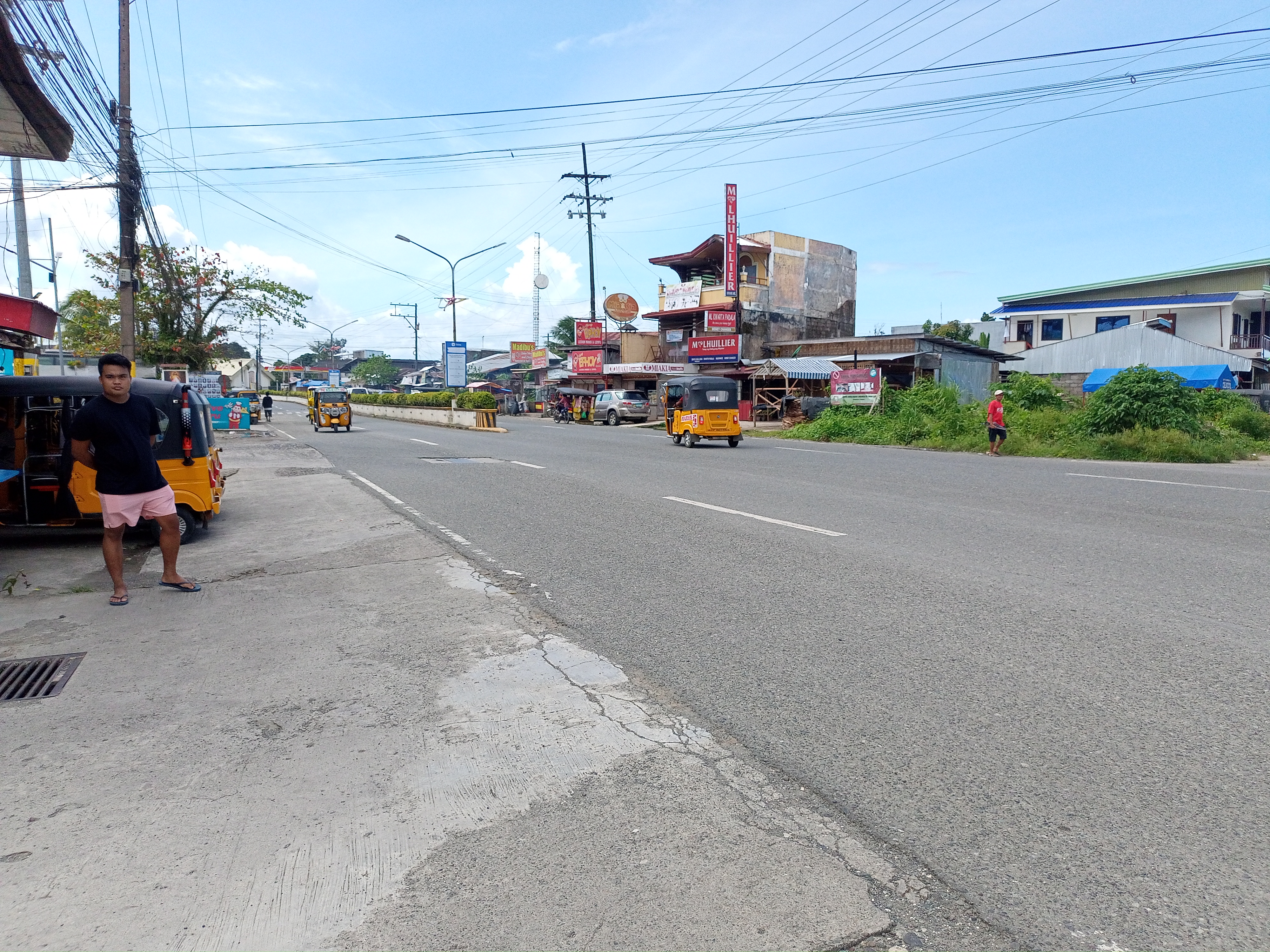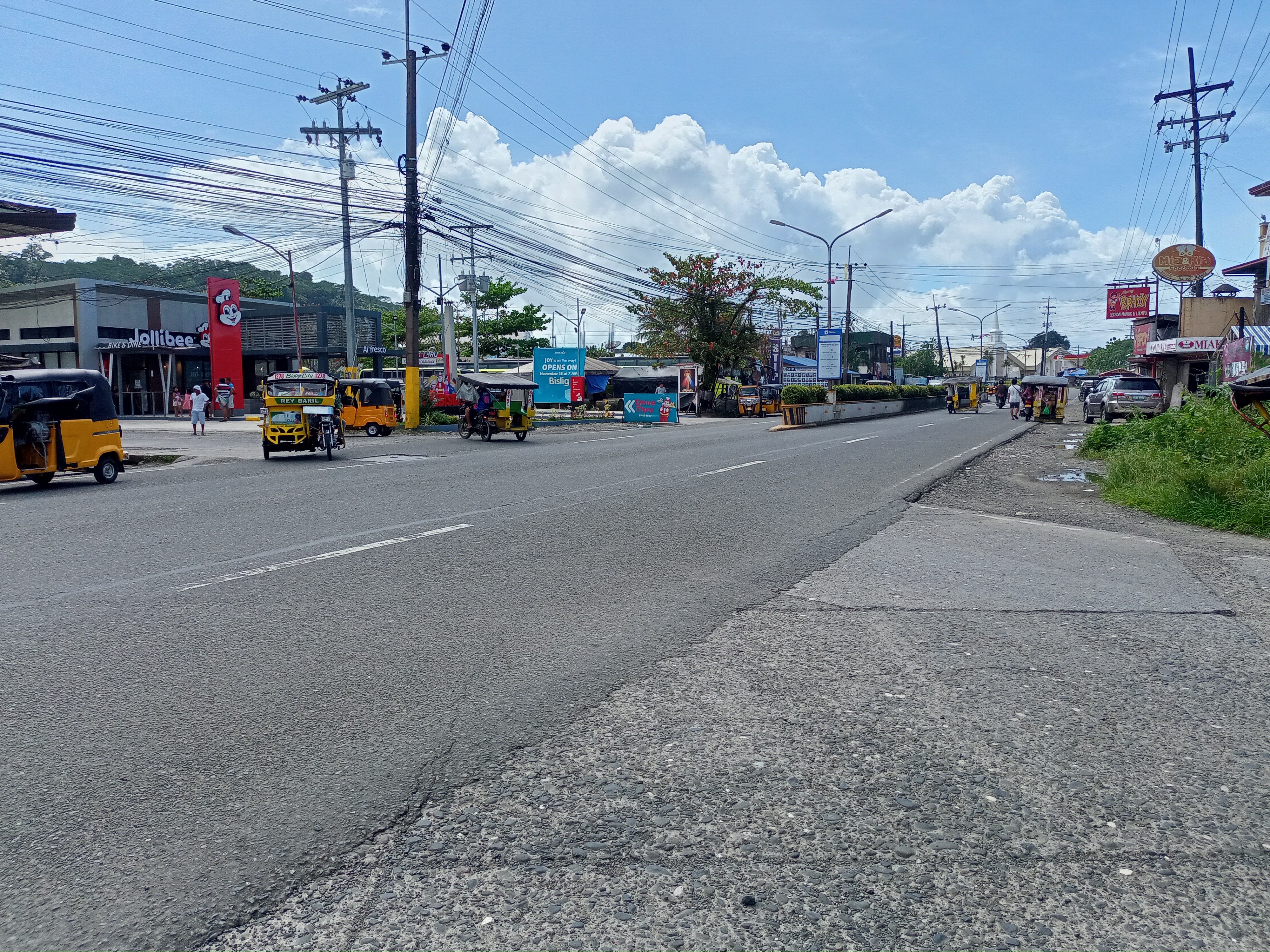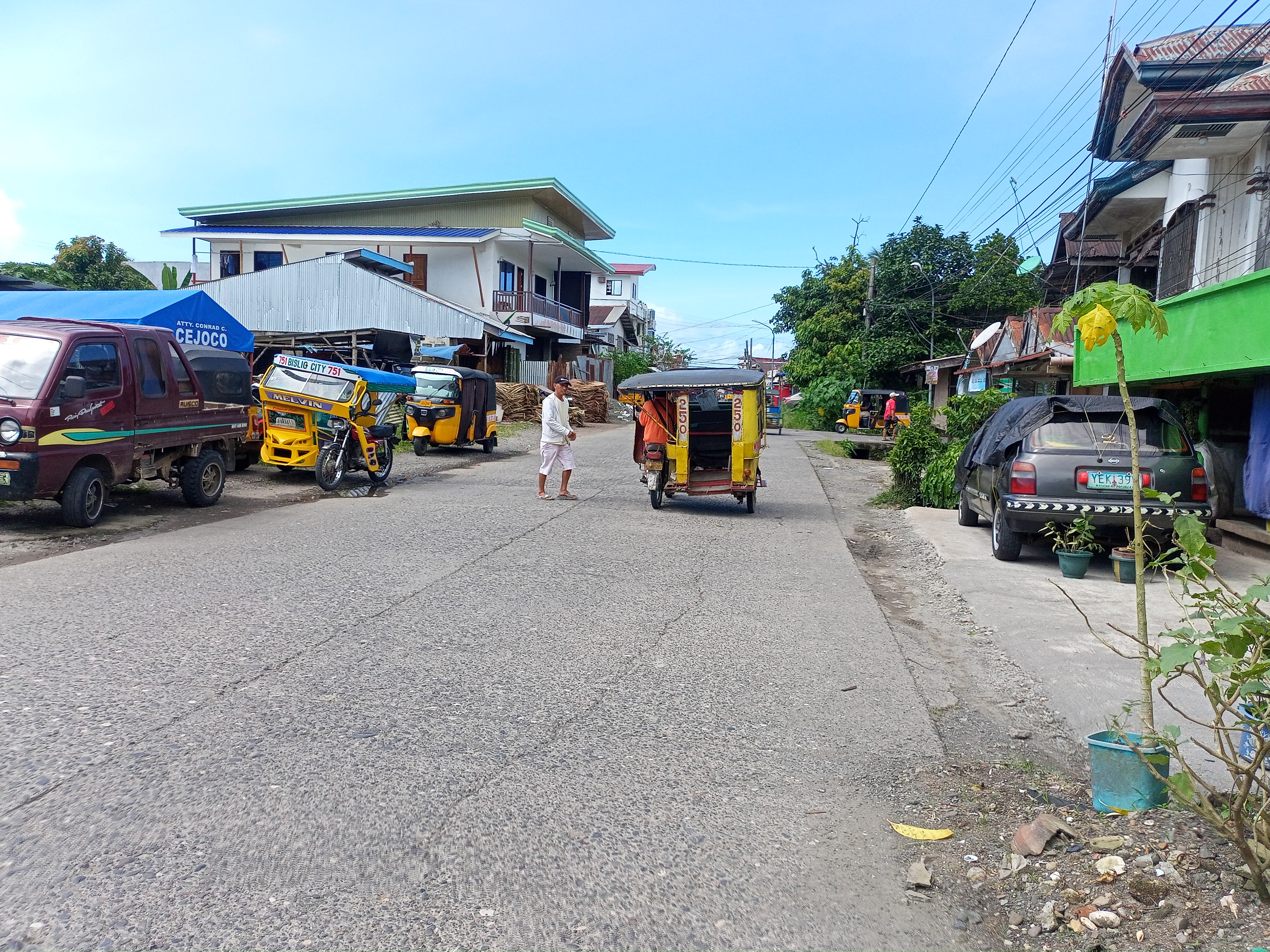 When I'm done at the grocery, I started to walk. Heading to the wet market. I enjoyed capturing this views at the different streets. Some people ask me why I'm not using my motorcycle and I just tell them "got sick lol😁".
Apparently I'm quite familiar in my place because of my father and also my brothers. So I need to protect our dignity, char!
The Rean meat shop...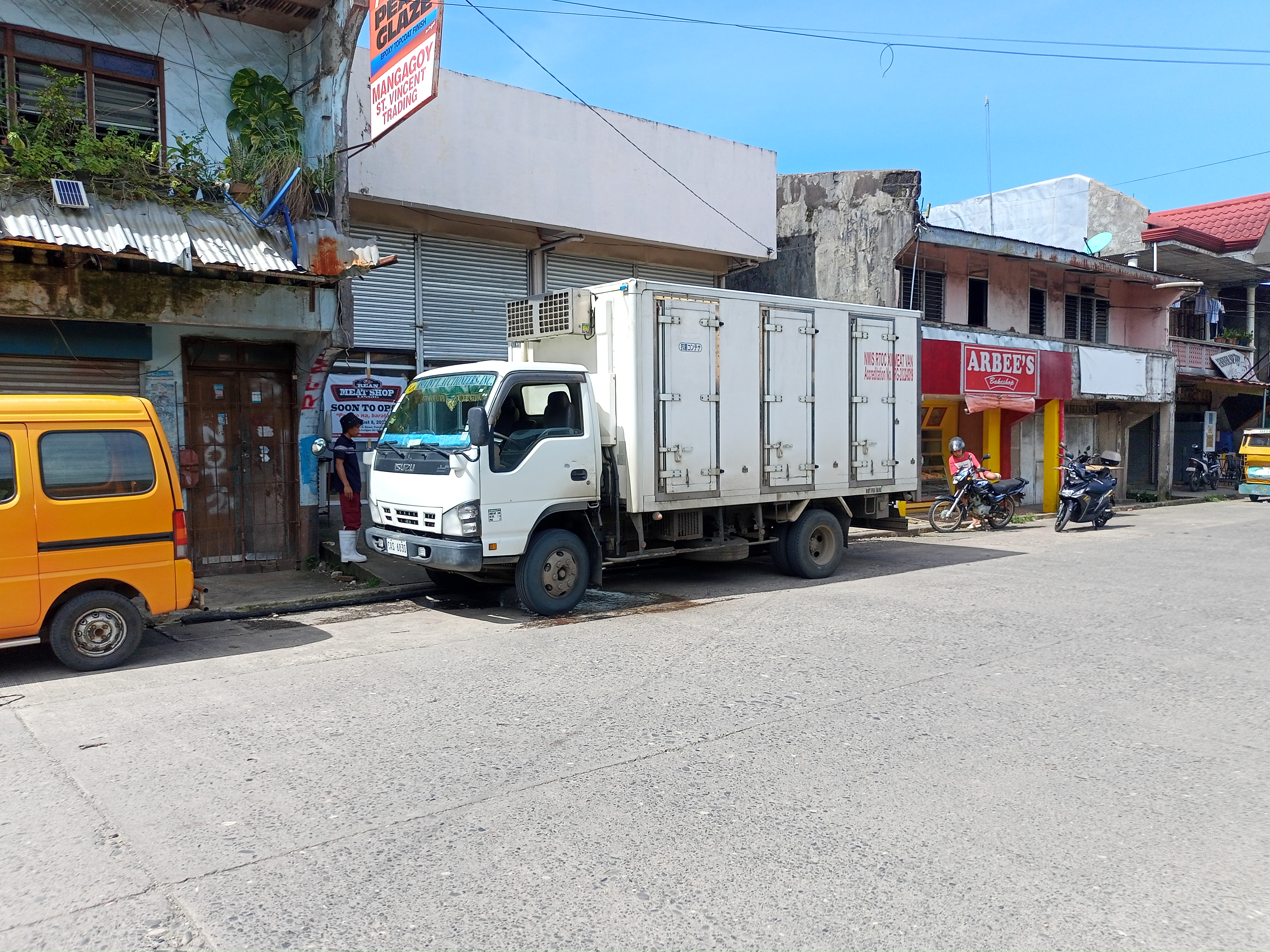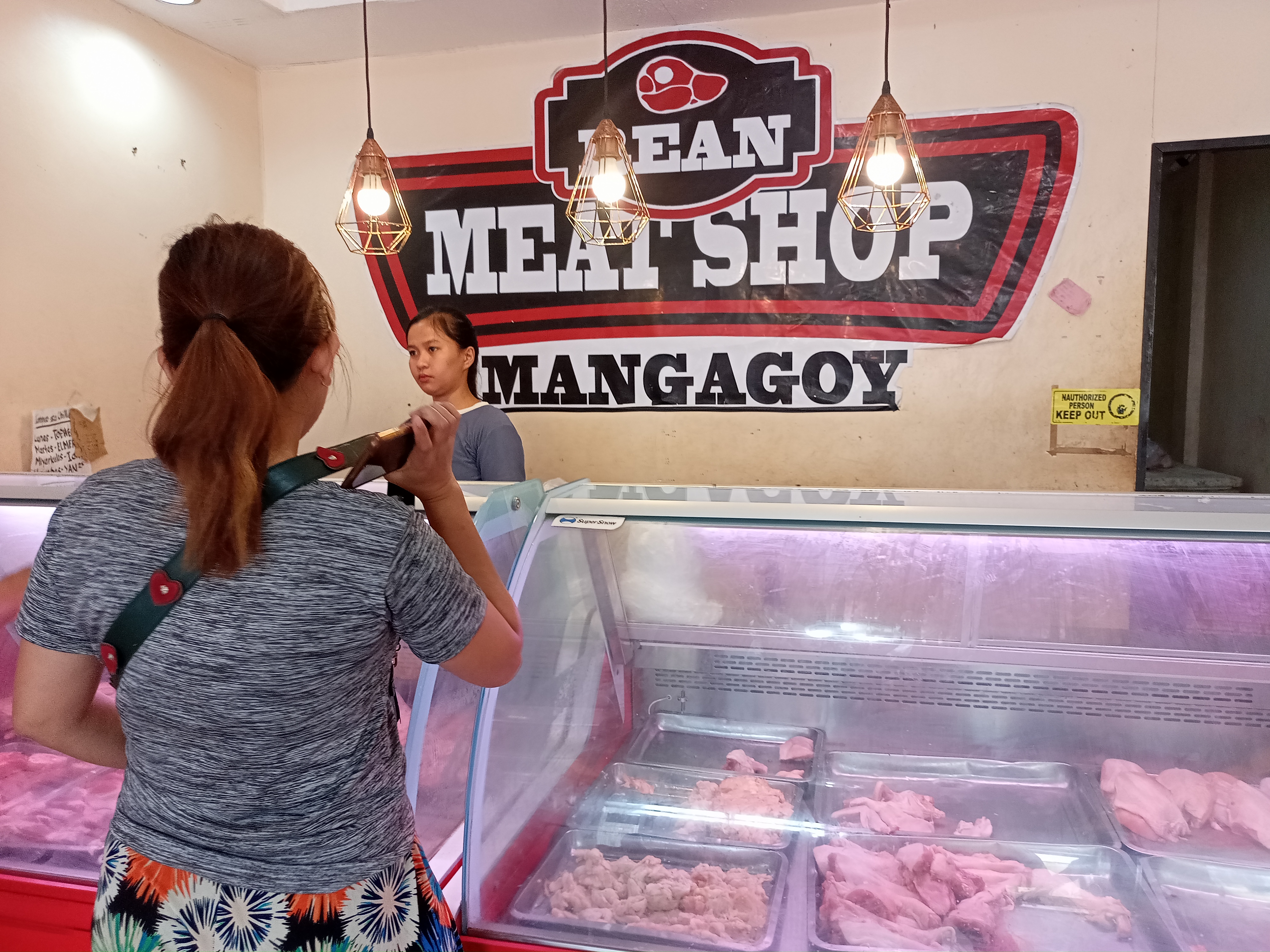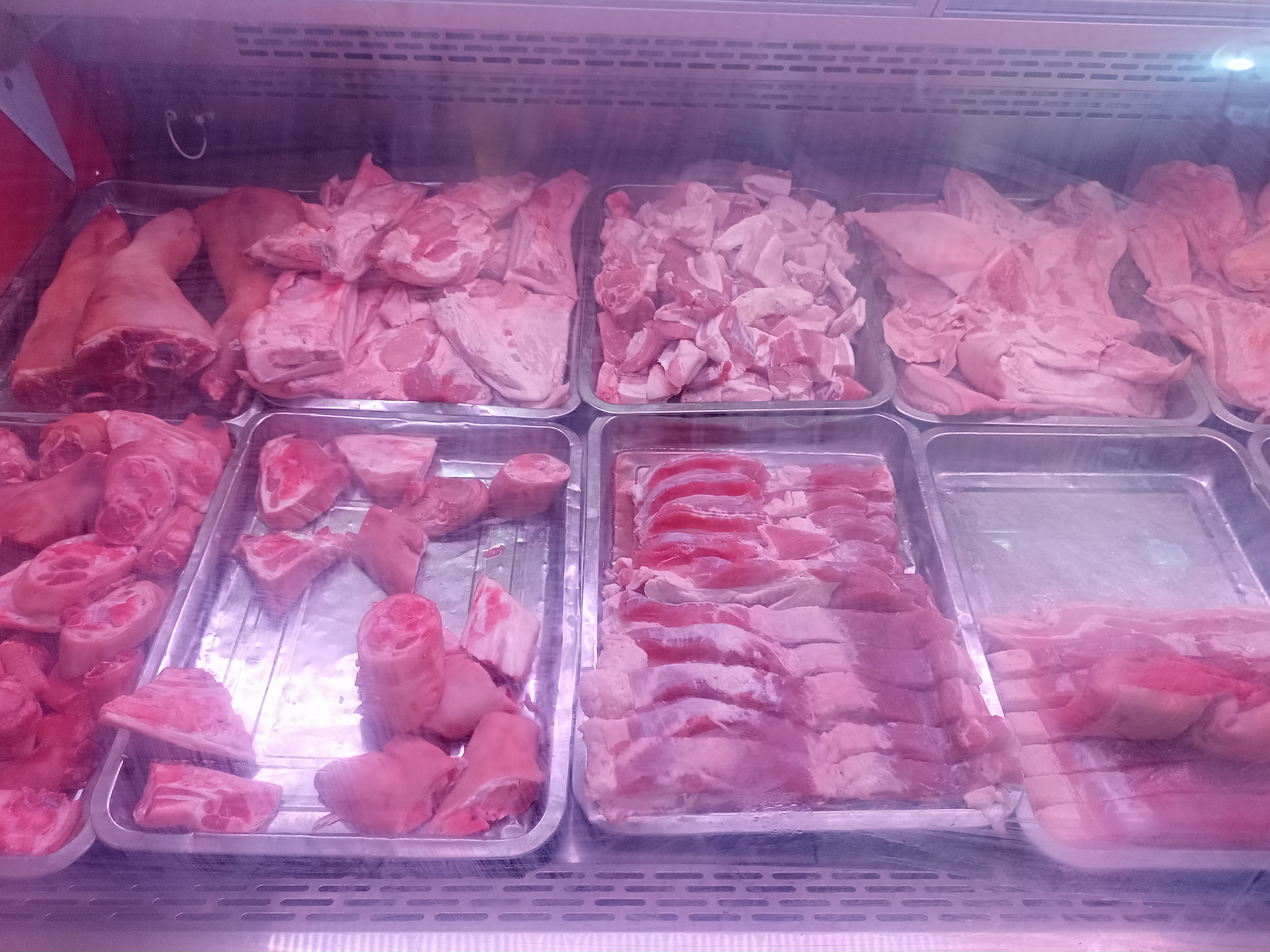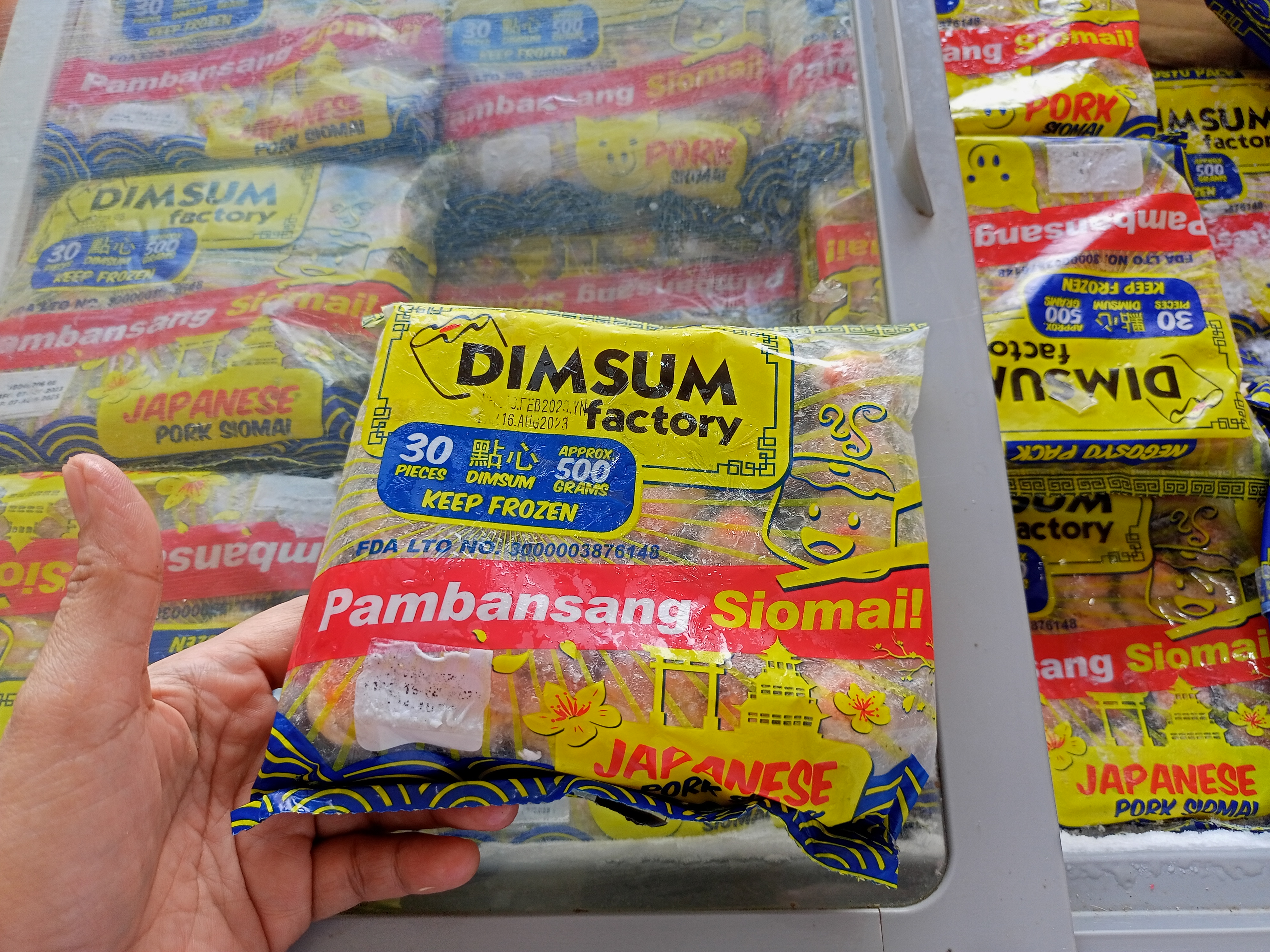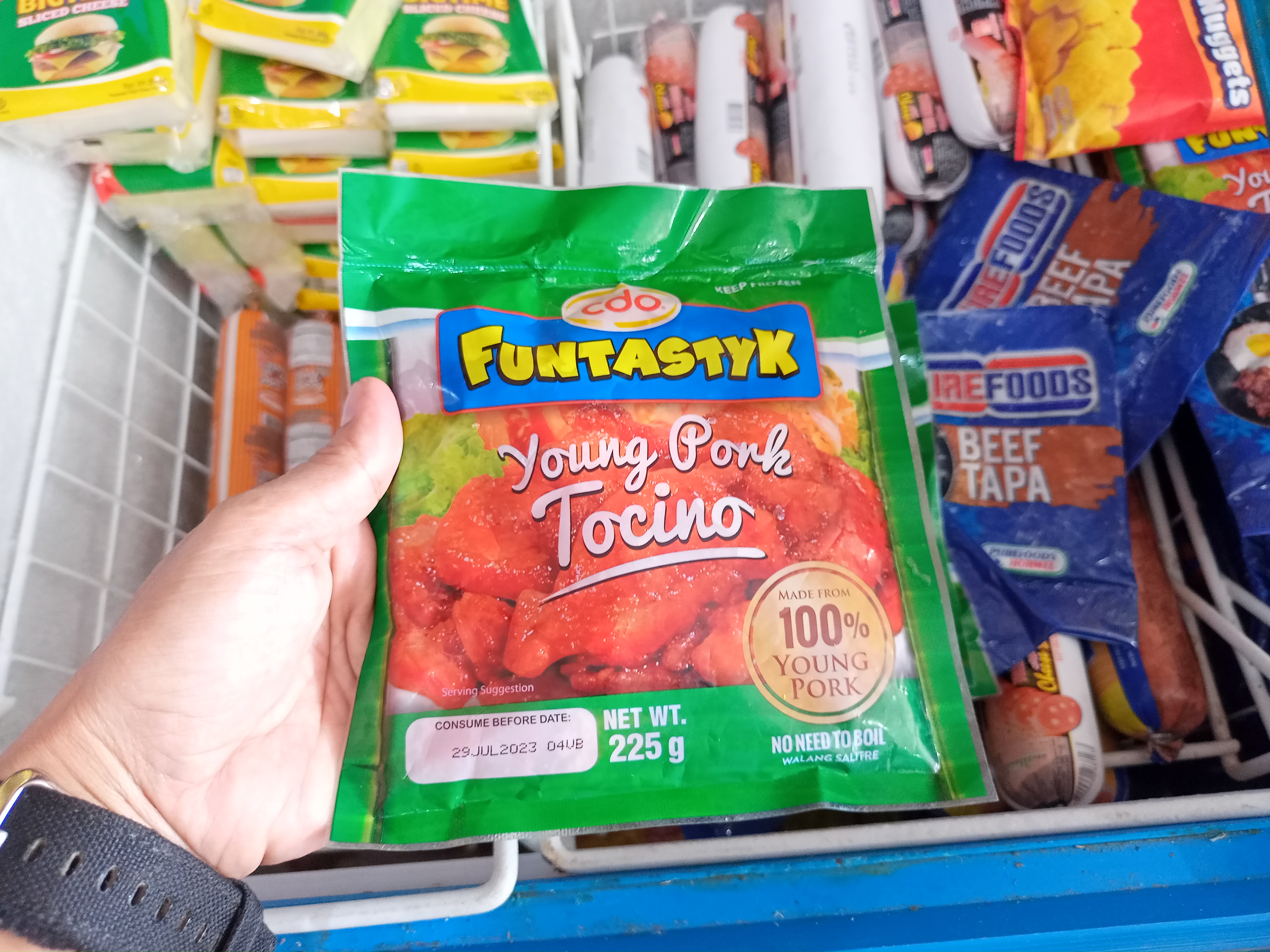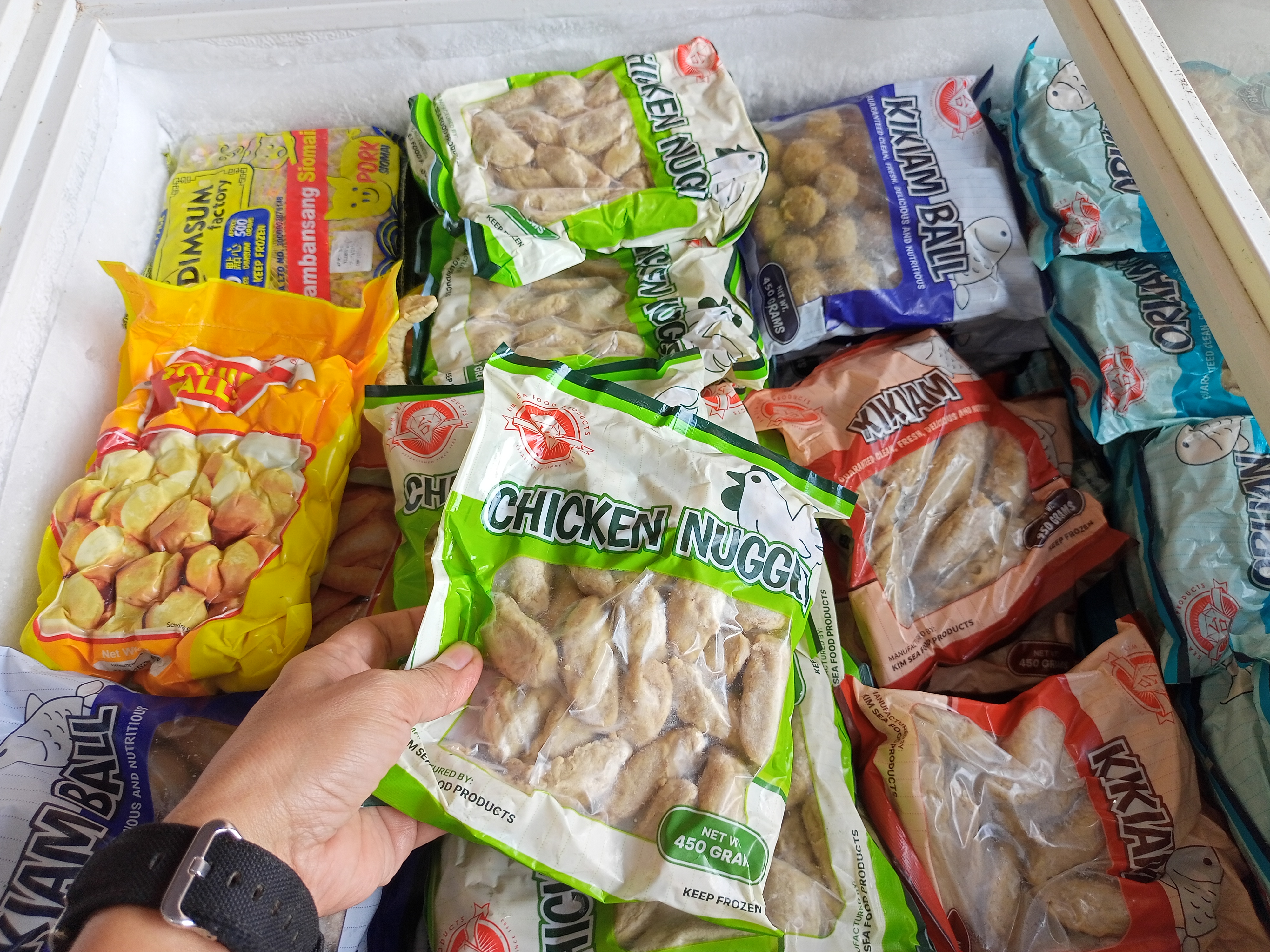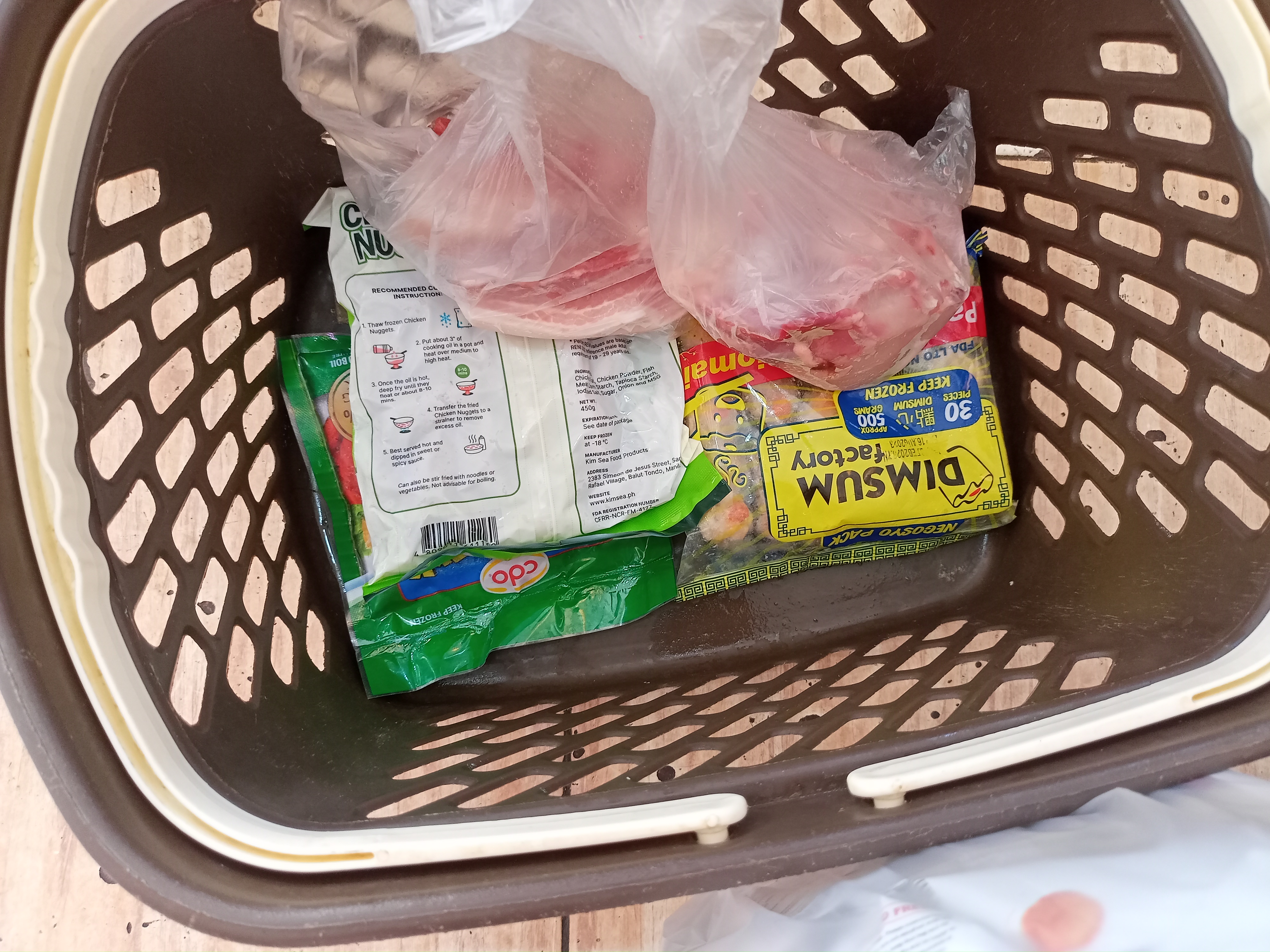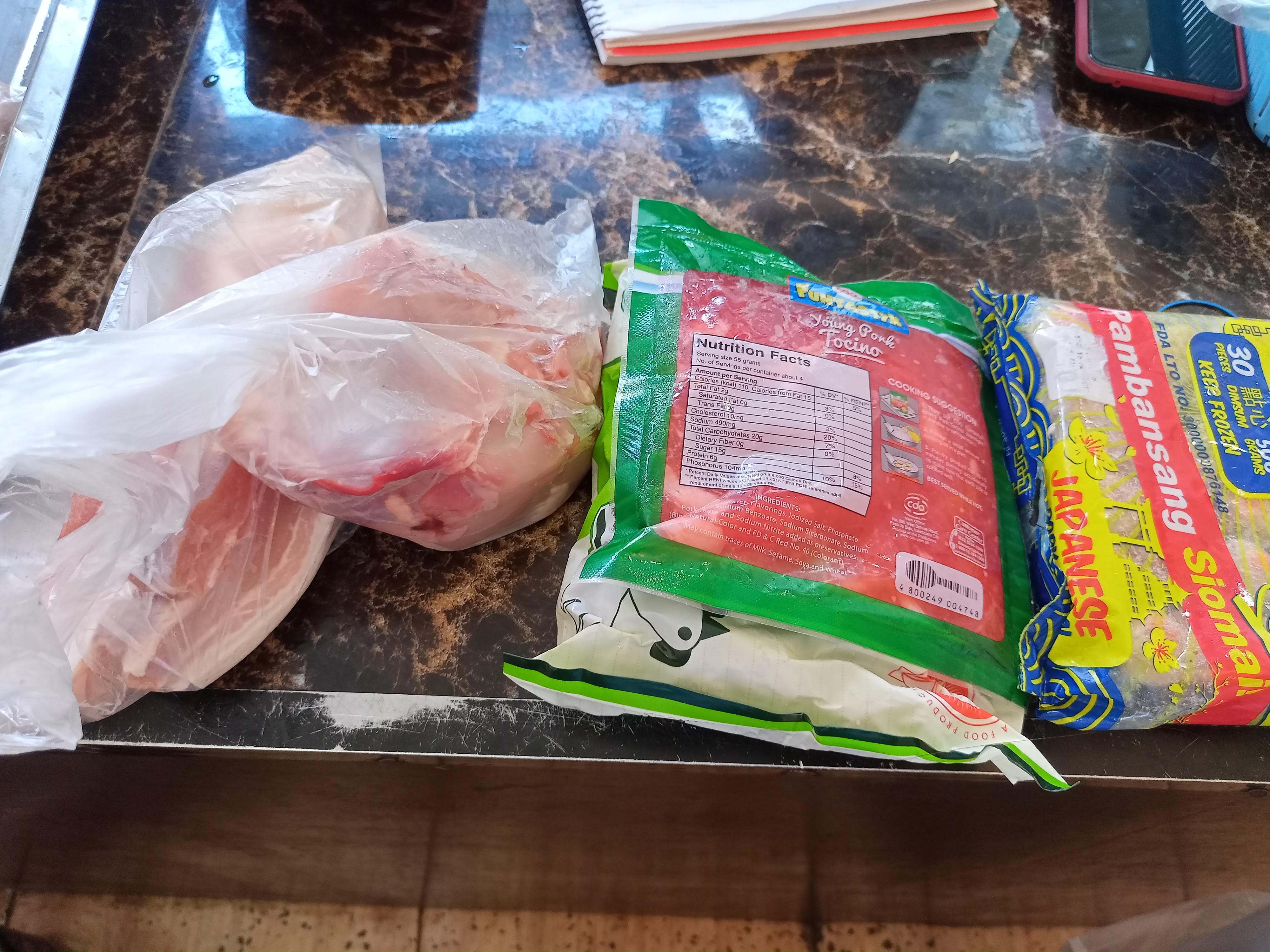 The Rean meat shop just opened last year and they have a cheap price rather than others especially at the Gaisano Capital. I just buyed a bit of pork and chicken. Since my eldest son is a vegetarian so I always cooked vegetables and fish. Then I'll just add some meat if I cook some veges recipes.
We loved siomai so I just try the japanese one. The chicken nuggets just looks like kikiam hehehe. And the tocino for breakfast. I just buyed 1 tray of eggs the other day. Eventually it's 2 trays for 1 month.
The public market...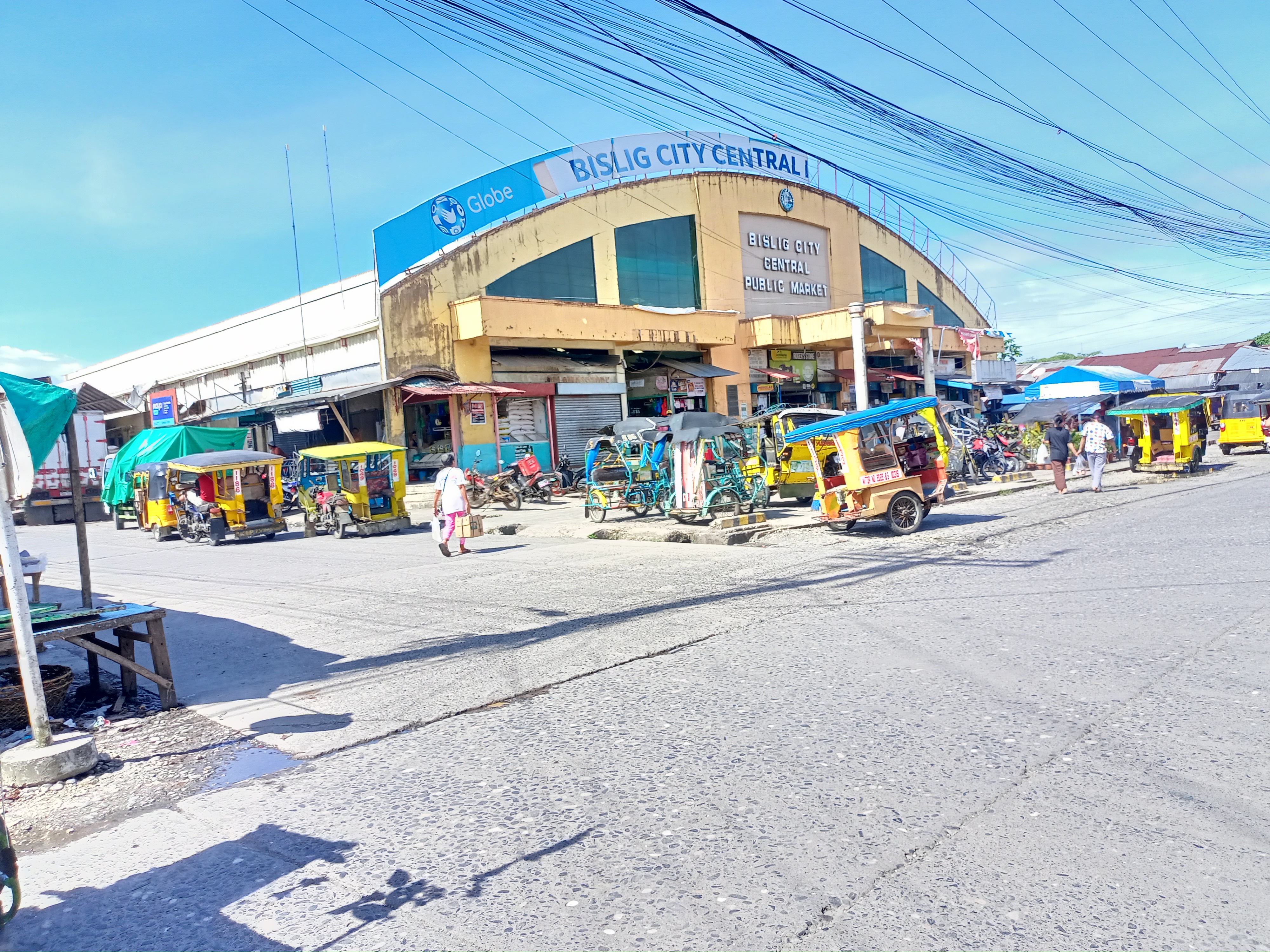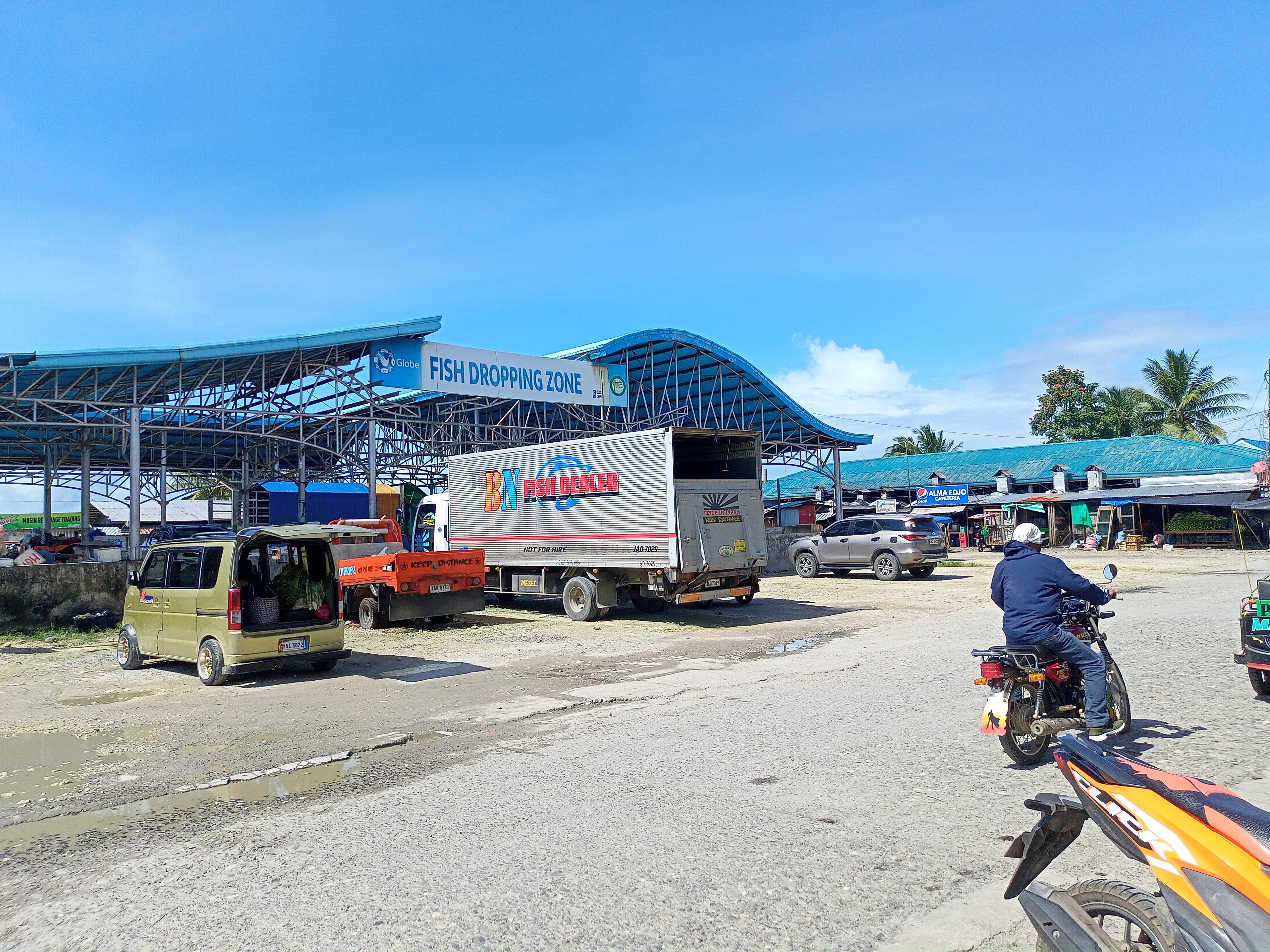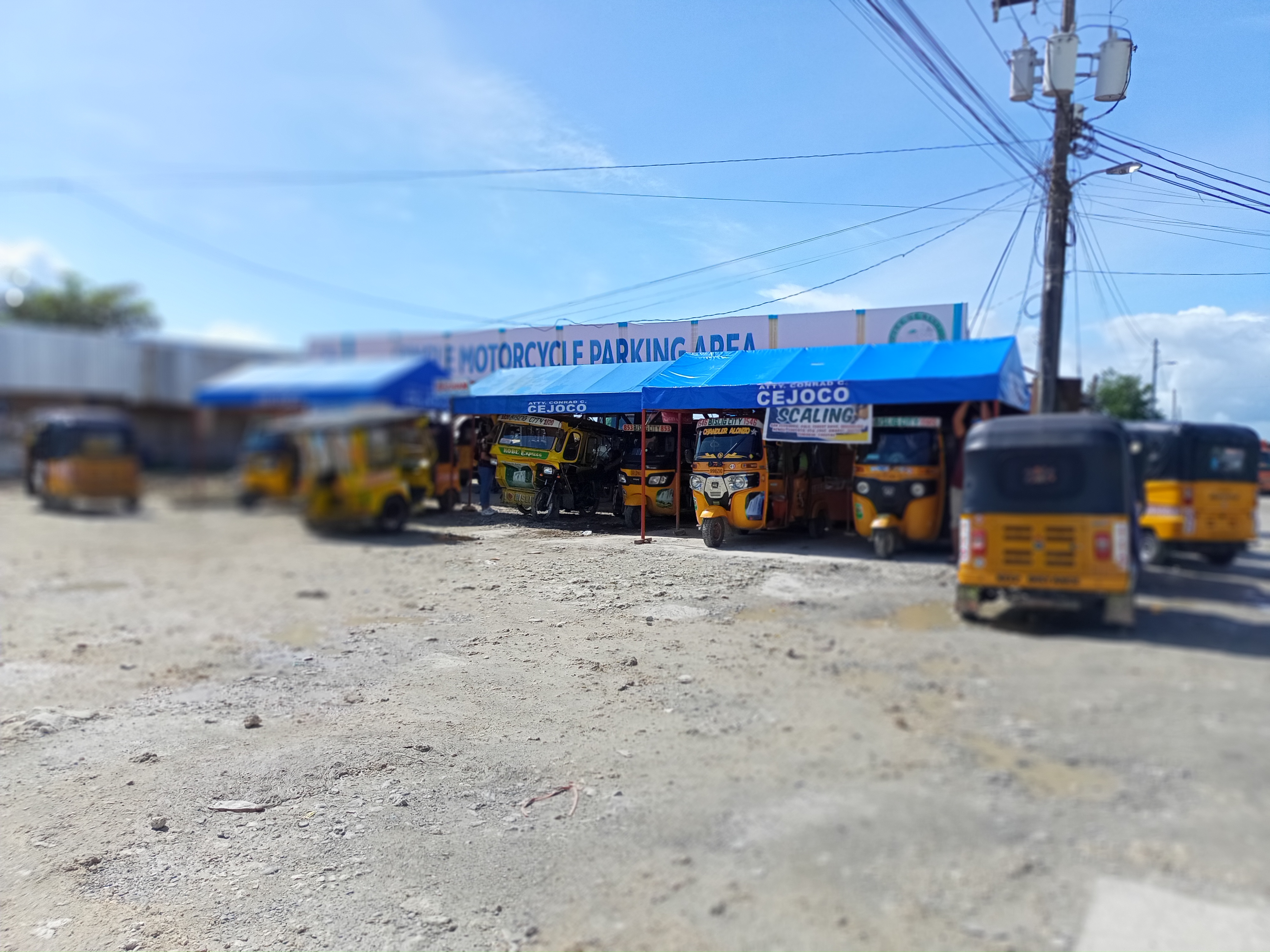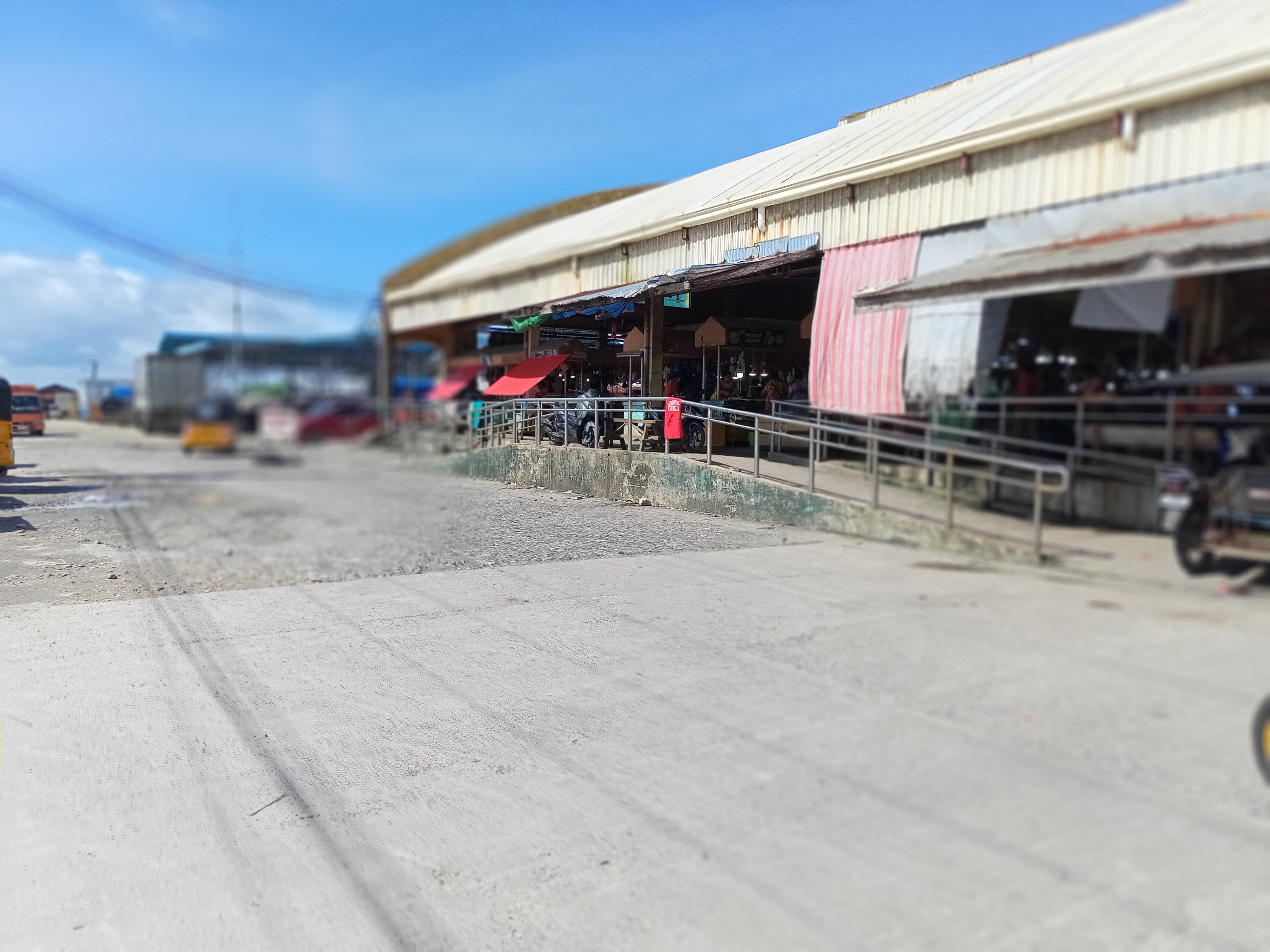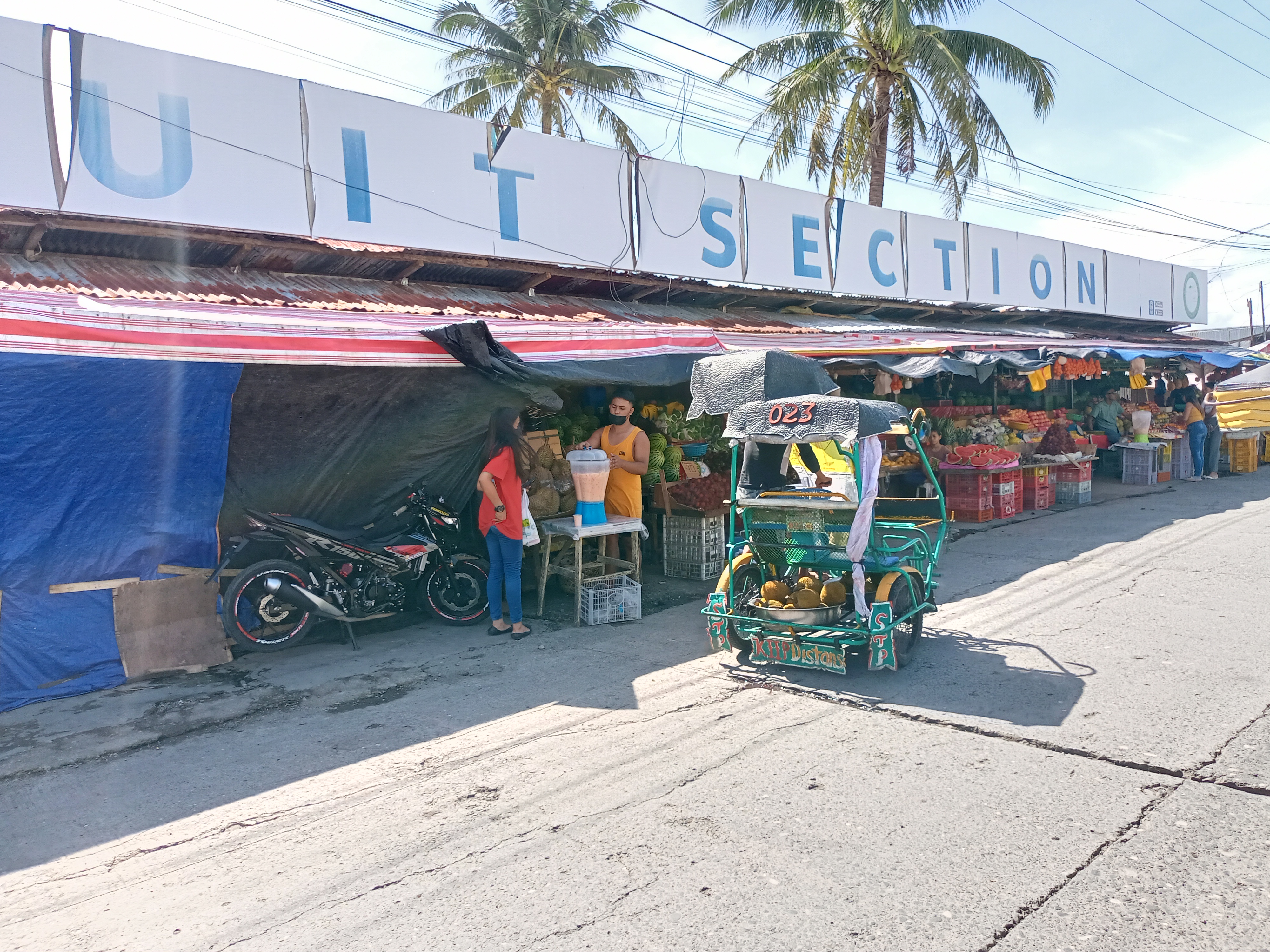 My Facebook reels at the public market...
https://fb.watch/j4jQty84rs/?mibextid=RUbZ1f
We have a big space for our public market and there's a lot of options if you want to buy the cheap price. It's really hot while I'm walking from Gaisano to public market. The place is not so far of what you think so I choose to walk so that I can saved the fare for the trycycle.
The RGJ store...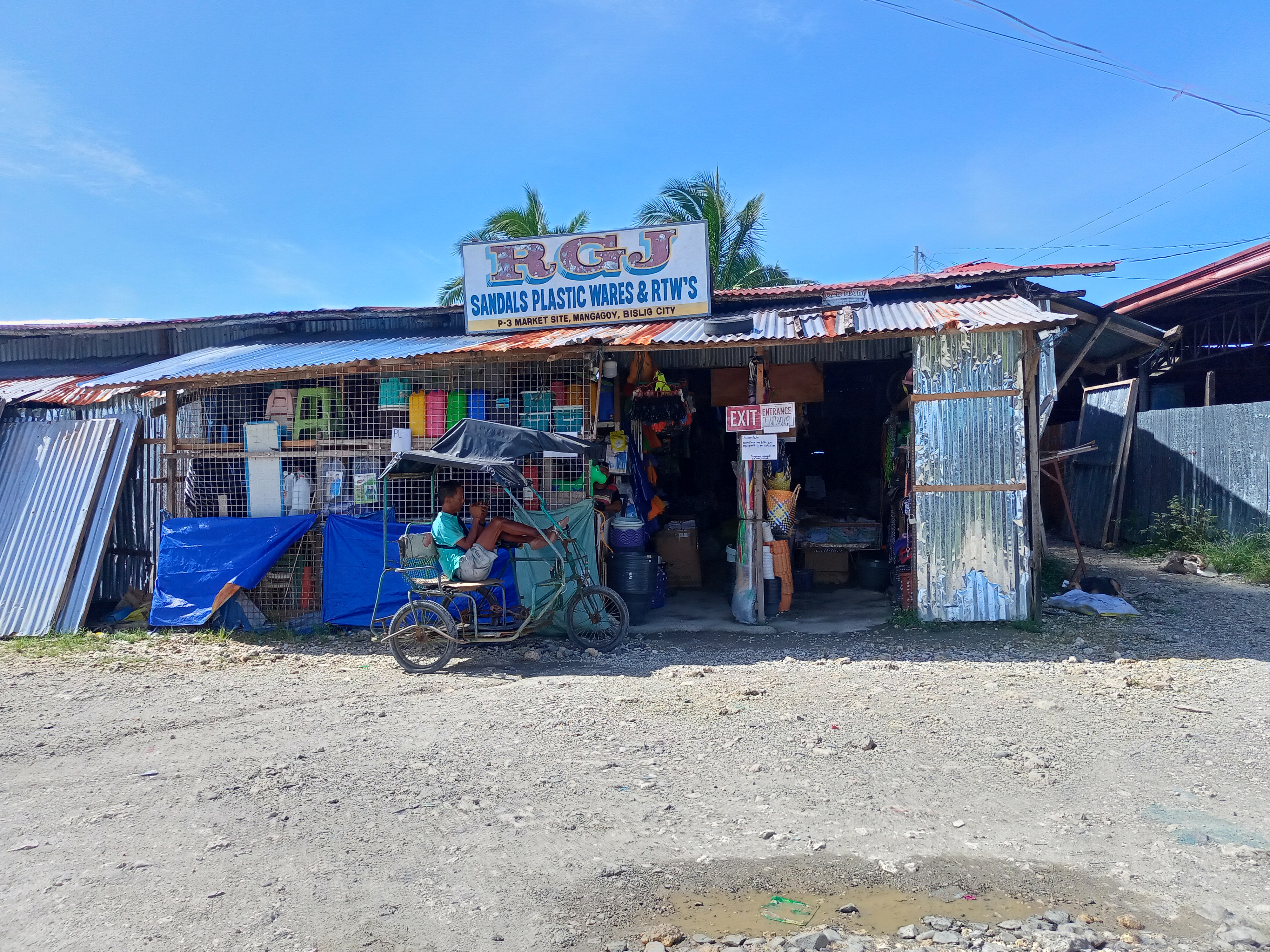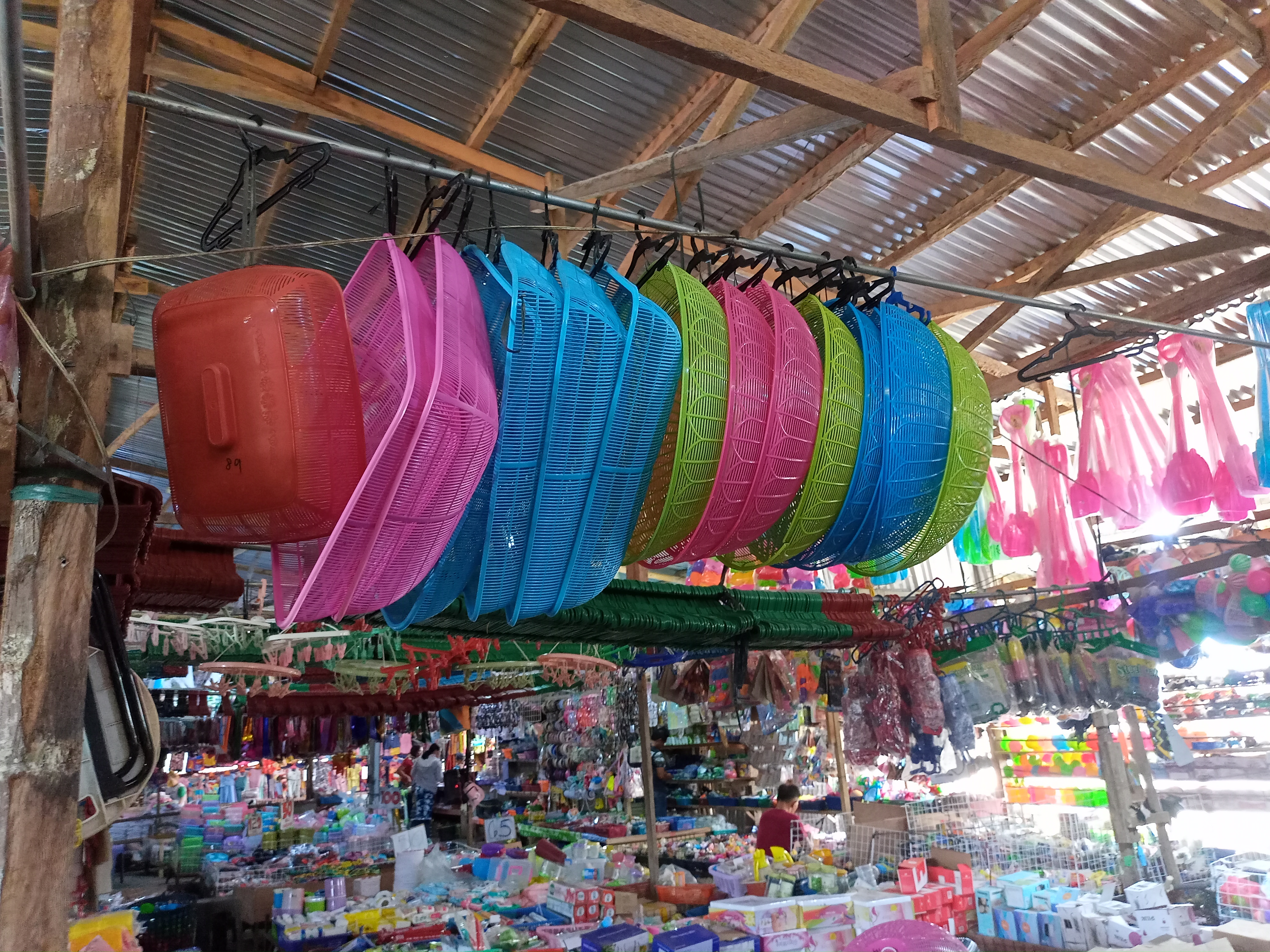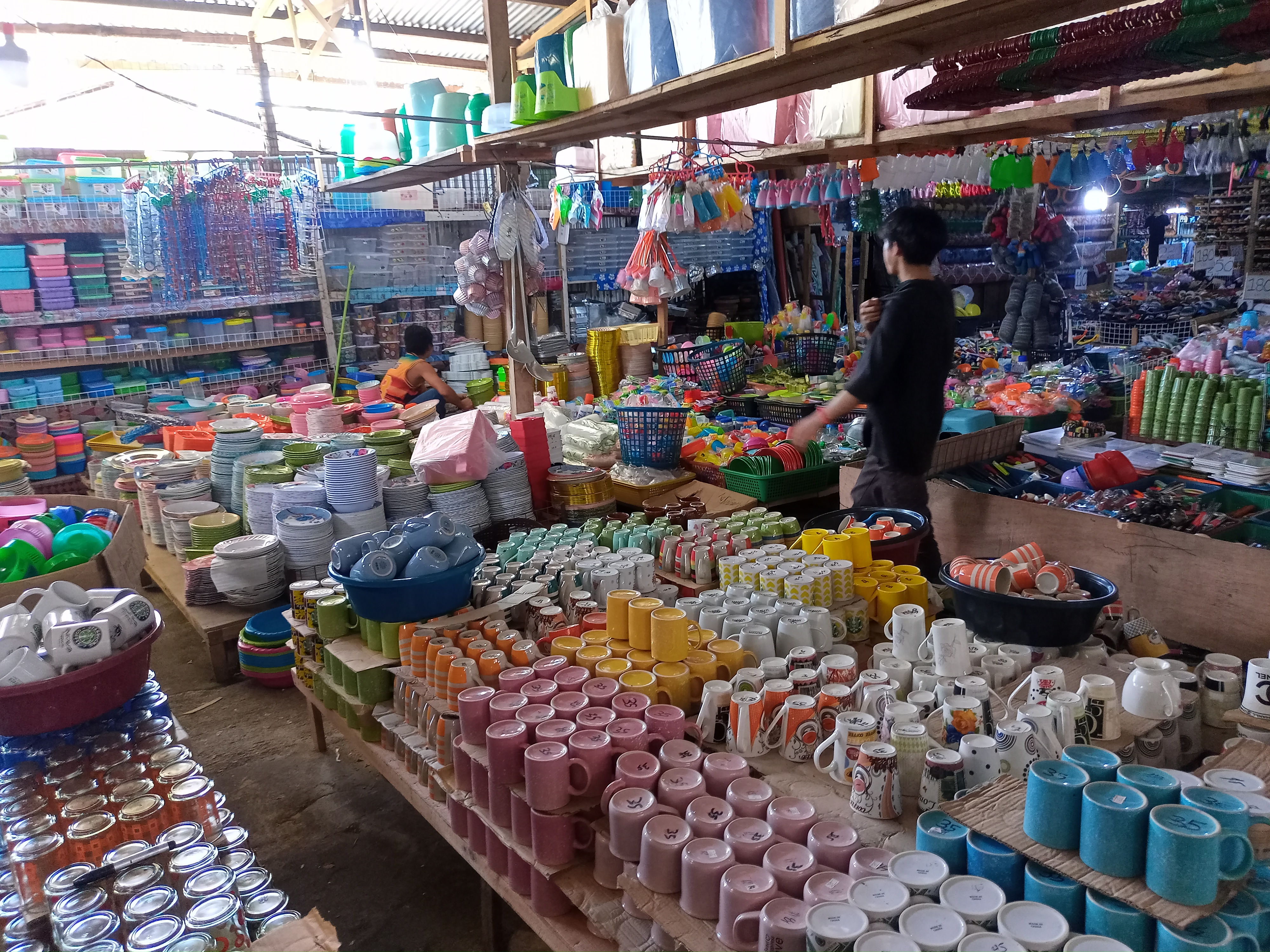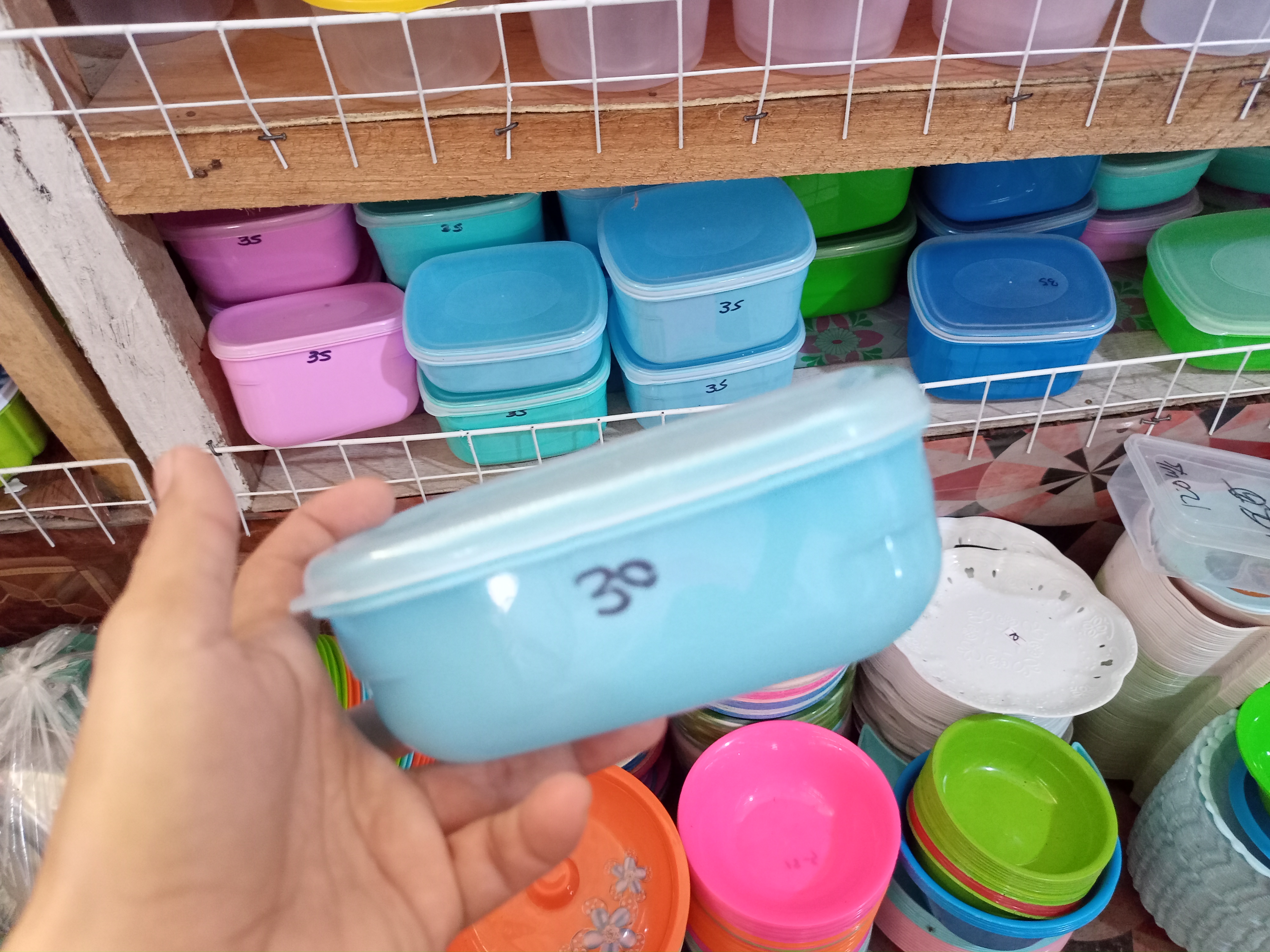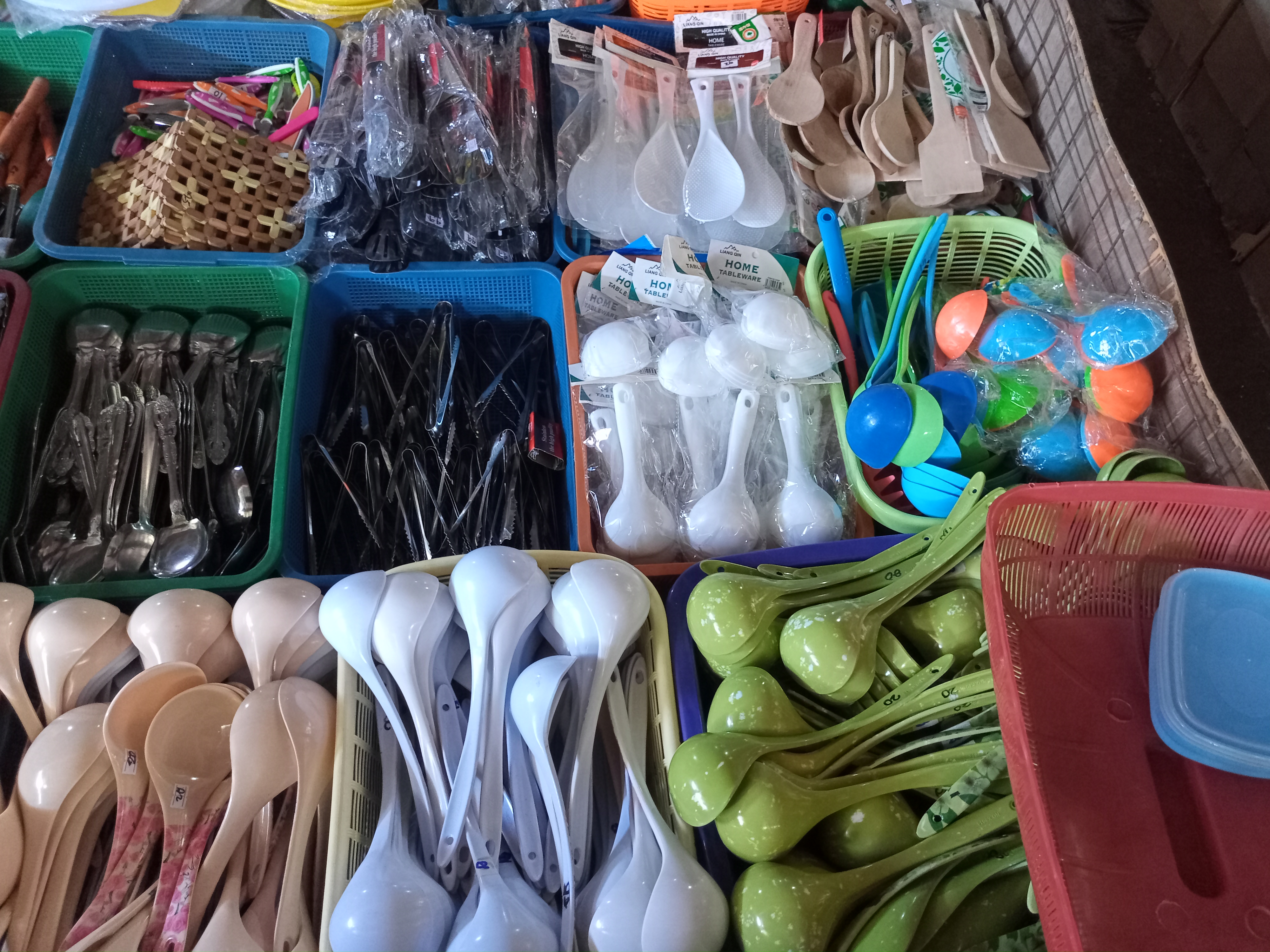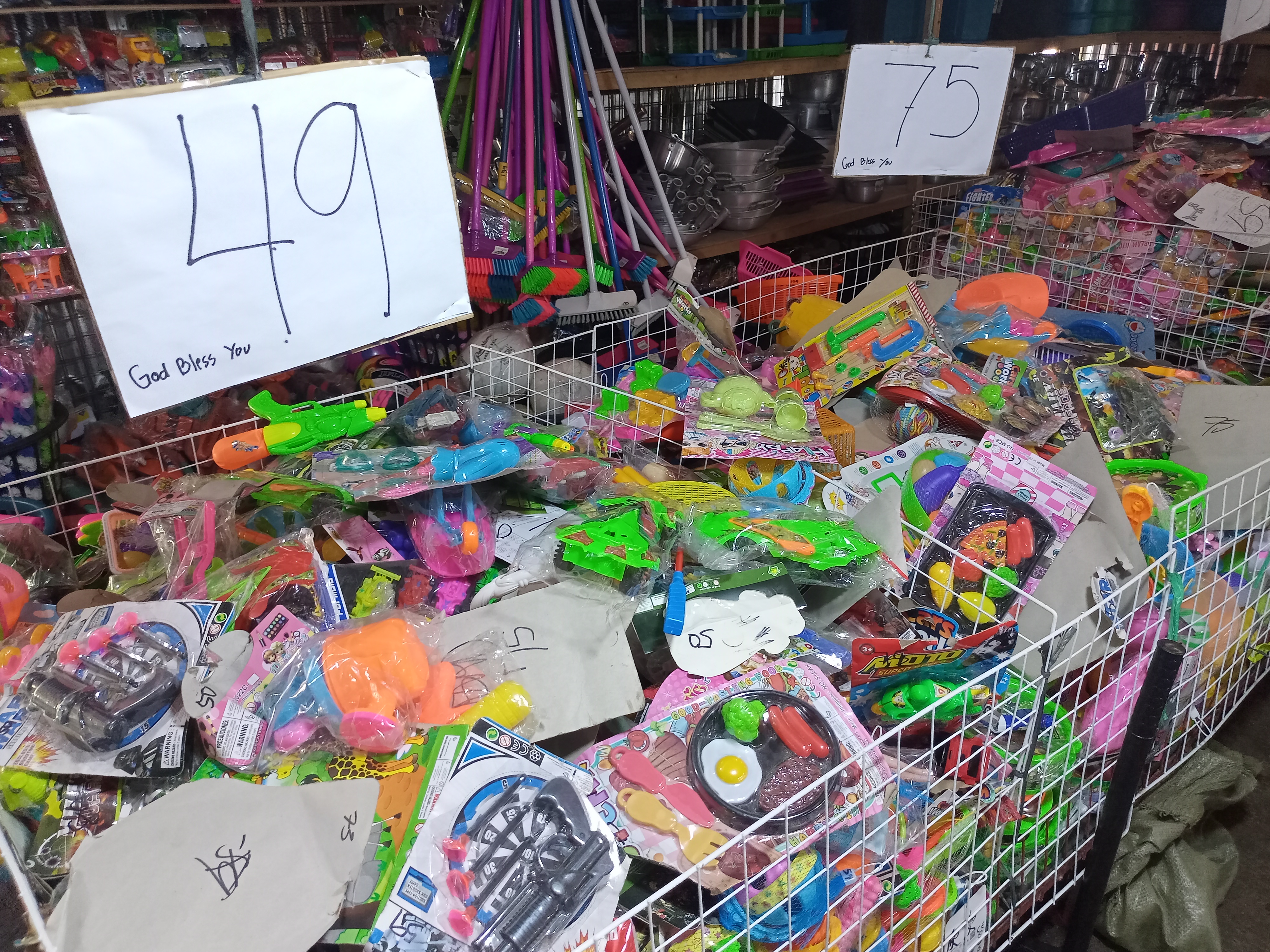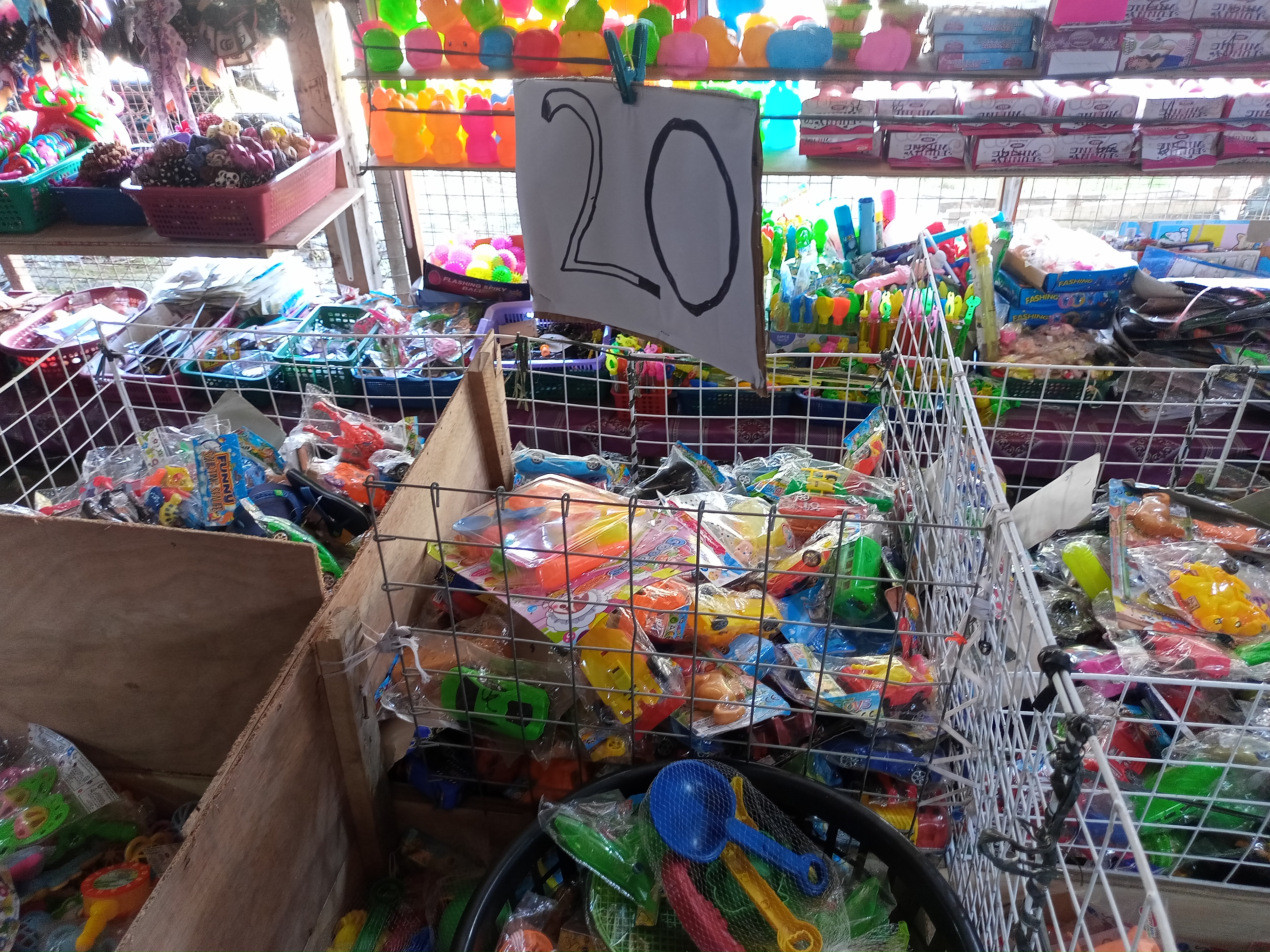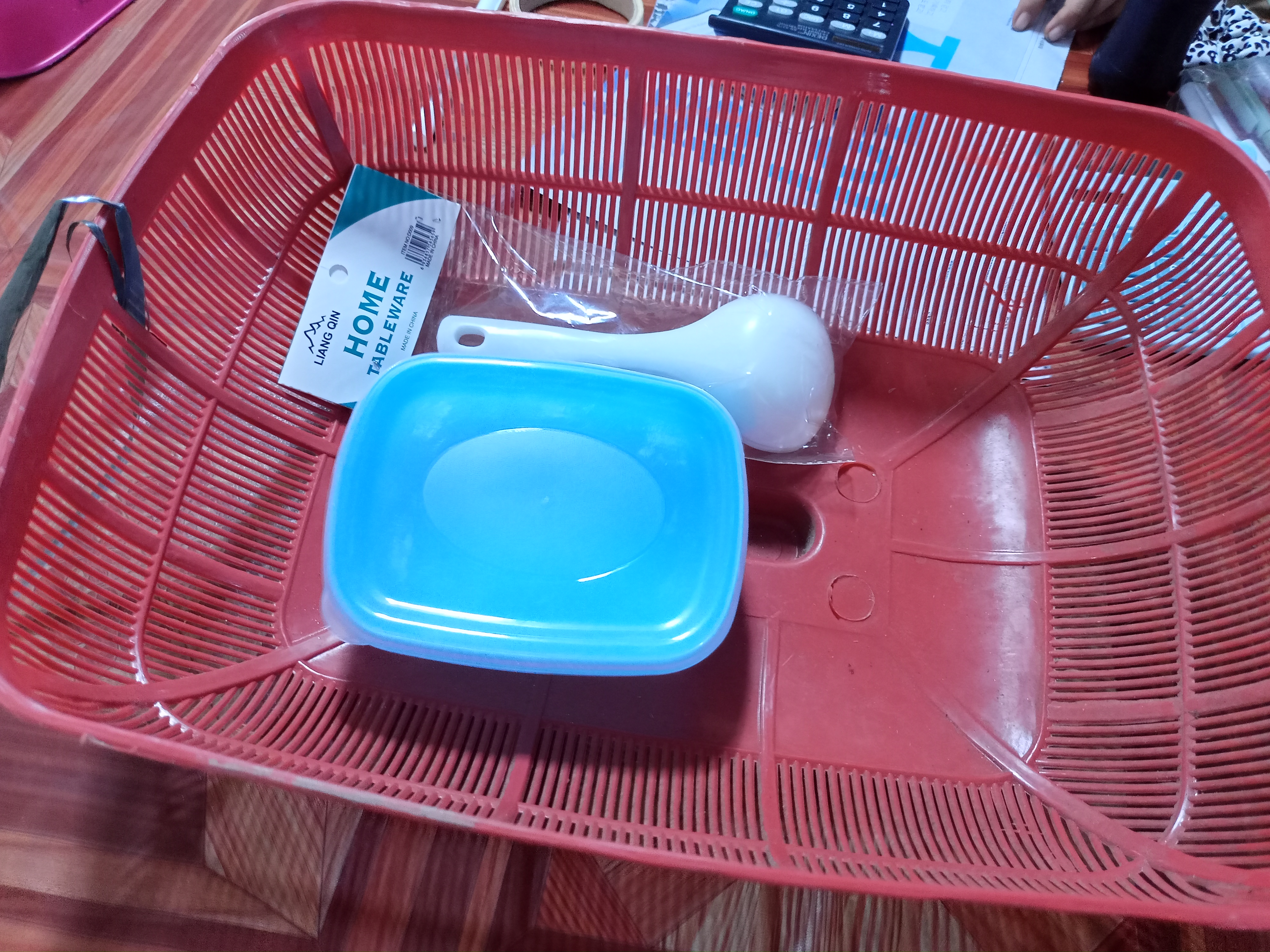 How I loved this store that even it's difficult to be there. They have a cheap price for a good quality items. I've buyed a lot here lol. But today I just want to buy a cover to our foods in a table, for the left foods. Then small Tupperware for baby kulots lunch box. He will be at school on during Monday and Tuesday just 1 hour only.
My last destination...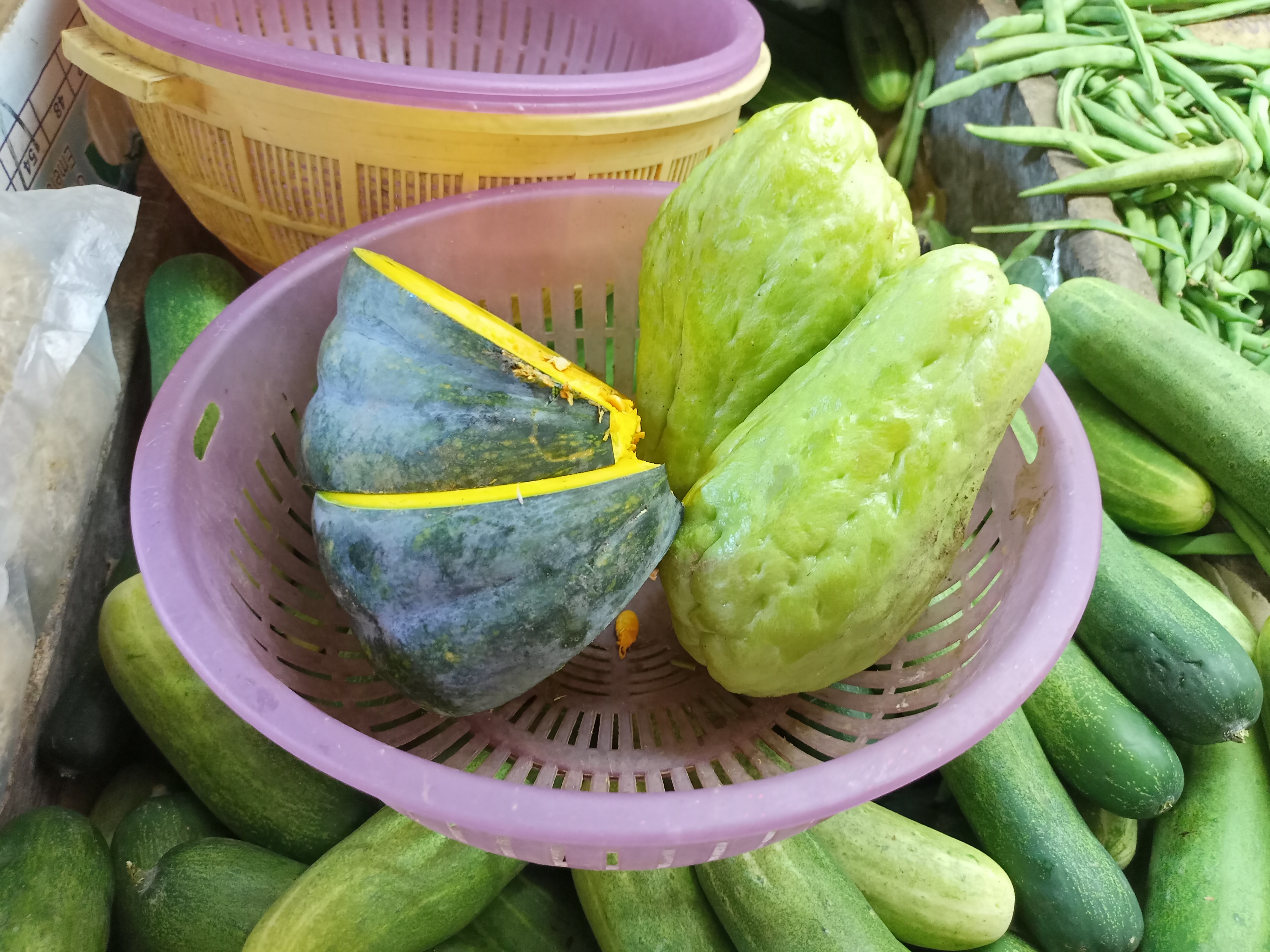 ( The squash and chayote)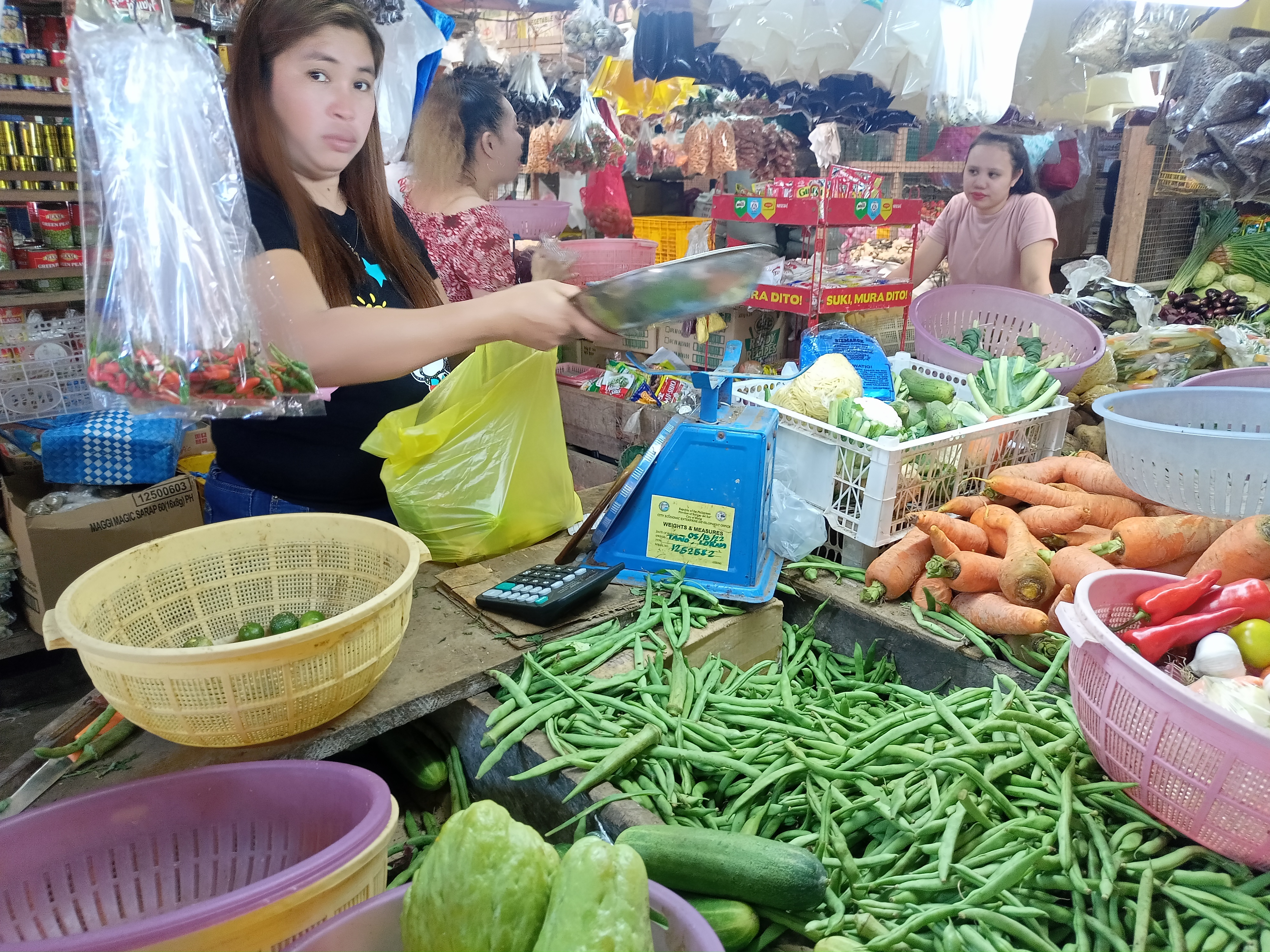 (It's Rebecca, my classmate)
I almost forgot to buy some vegetables. My eldest son really loves squash and chayote. So tomorrow I'll cooked some vegetables for our lunch with some pork meat.
Rebecca is my classmate since elementary to highschool. Her small business at the market. Selling different vegetables. Sometimes I just payed a bit only and I tell her why? She just said it's okay and go now. I just smiled while I'm walking hahaha. She's always like that. But sometimes I nagged at her.
At home...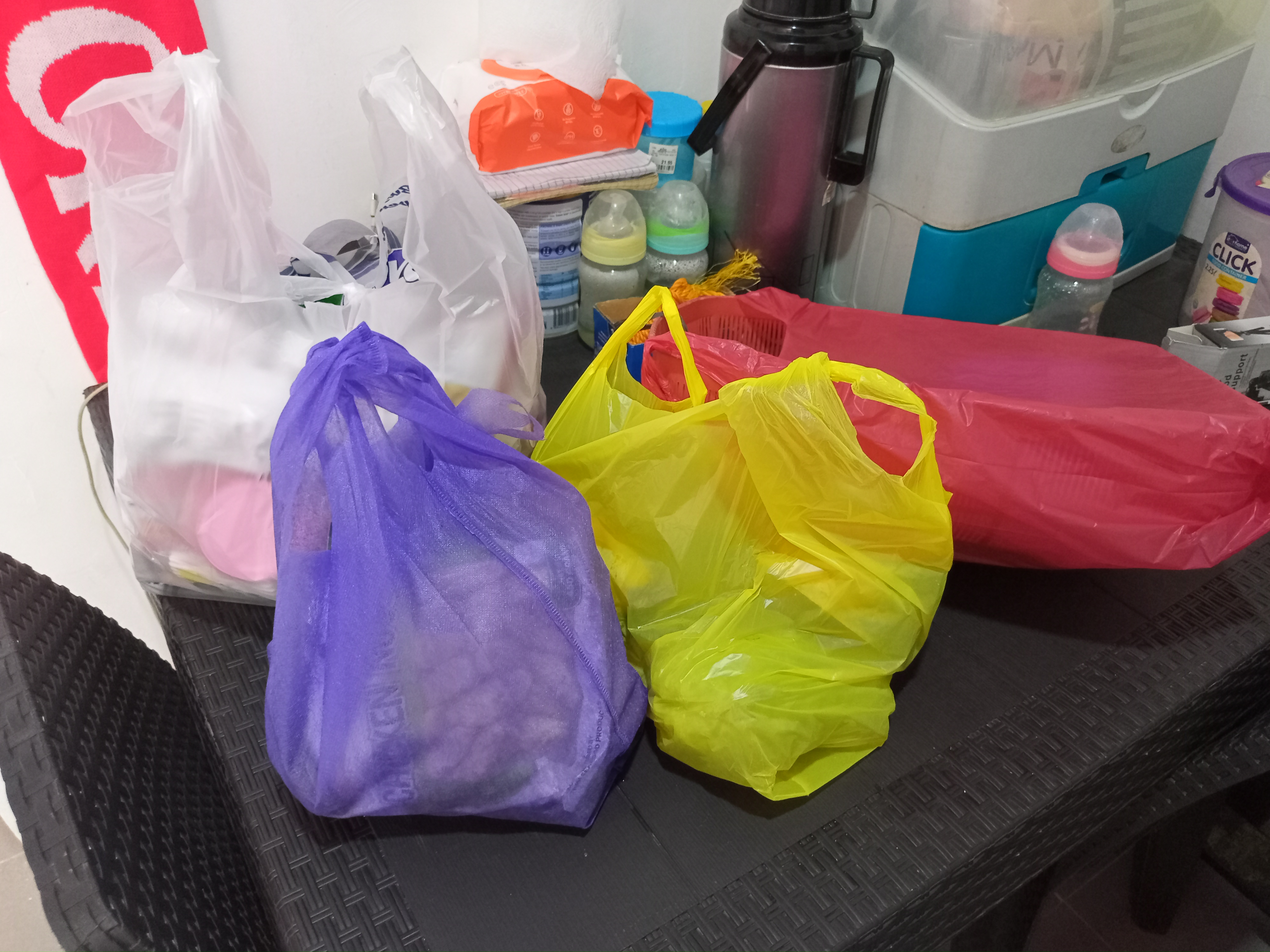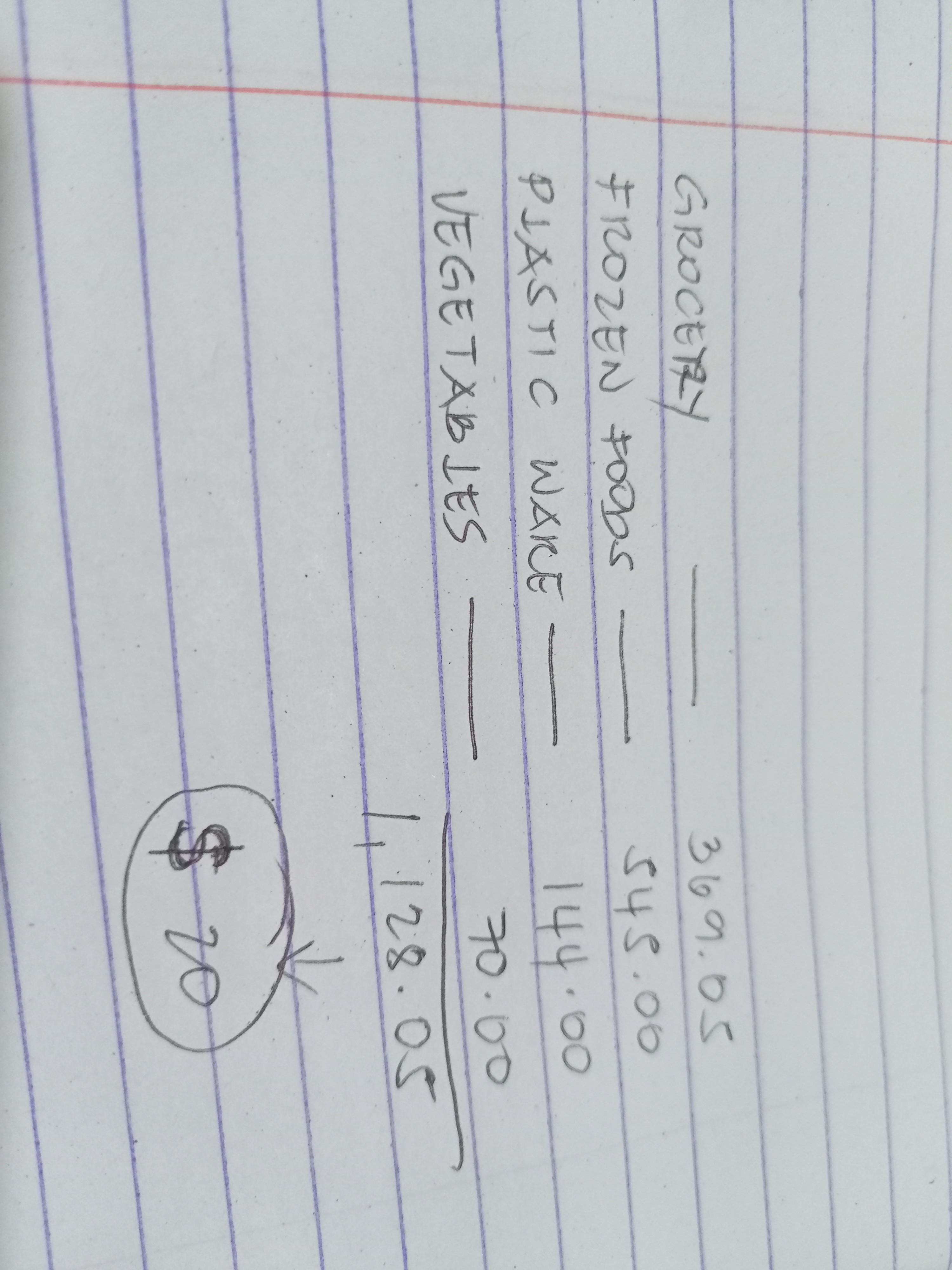 (The total amount that I spend)
After my few hours roaming outside our home I feel hungry hahaha. But I'm happy of what I've buyed. I really budget my money but I add some. It's okay as long as it's not big amount right?
That's how I managed my money if I'm super short hahaha. It's not easy to handle the whole month budget for us. It's too hard to be a mother because I'm the one will managed.
This is my entry to #MarketFriday that initiated by @dswigle. Hope you enjoy my place. Thanks for dropping by and see you in my next blog. Keep safe everyone!
March 5,2023
10:12 pm
Sunday
Philippines
The fighter mom,
@jeansapphire
---
---