Welcome to Orange's Farm Beach Resort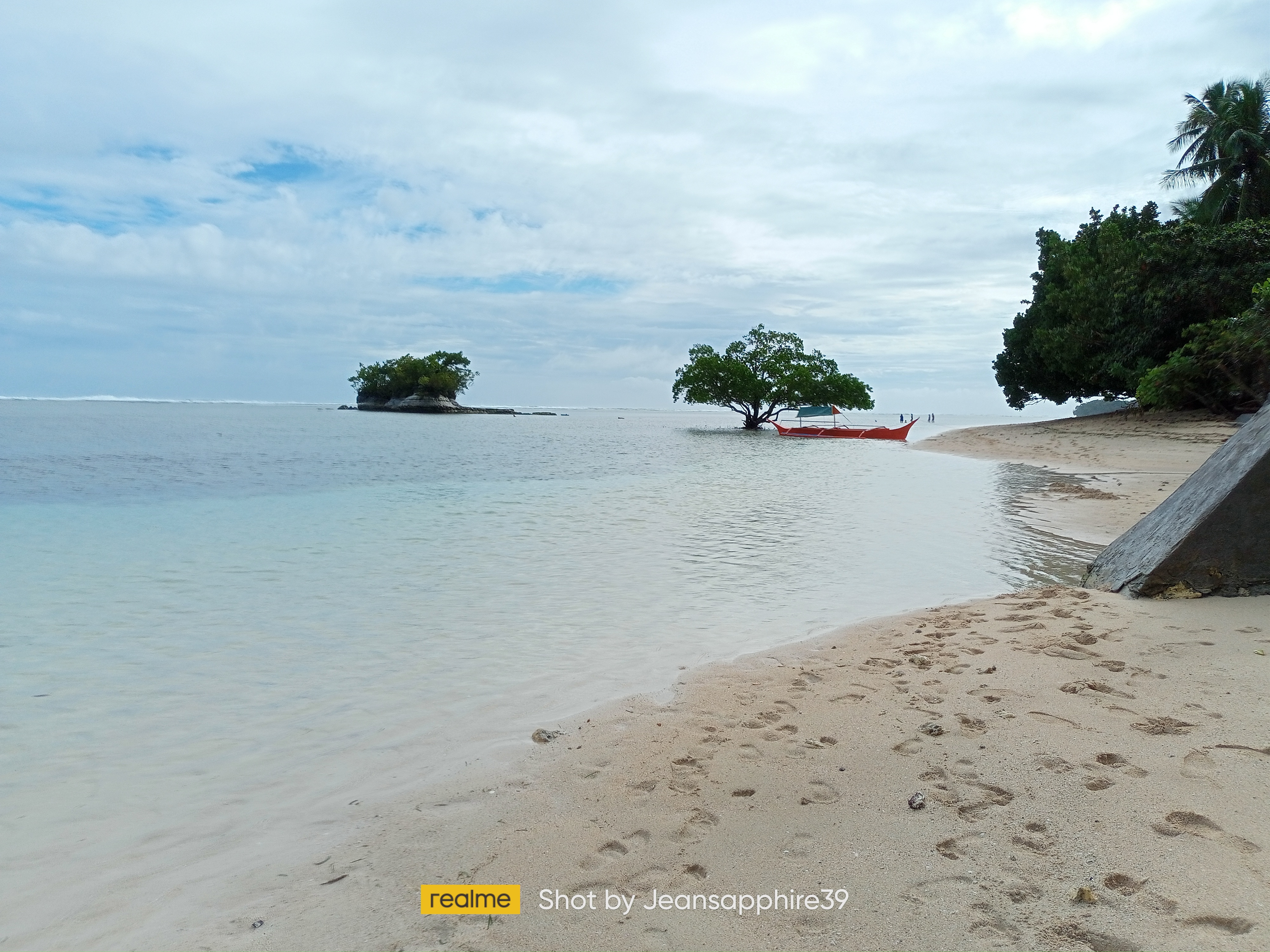 As we walk into our own path that we can create some good memories to be shared. The best moment for me if I could spend few days at the beach.
When I was a kid I'm truly inlove with nature especially the different kind of beaches in my place. I lived at the Philippines. Mindanao part( Caraga Region) that full of amazing beaches. I want them to visit all but it's just few only lol as what I've shared here at hive since last year.
So let's start with our journey at the beach last January 1, 2023.
Orange's Farm Beach Resort of Lawigan Surigao del Sur...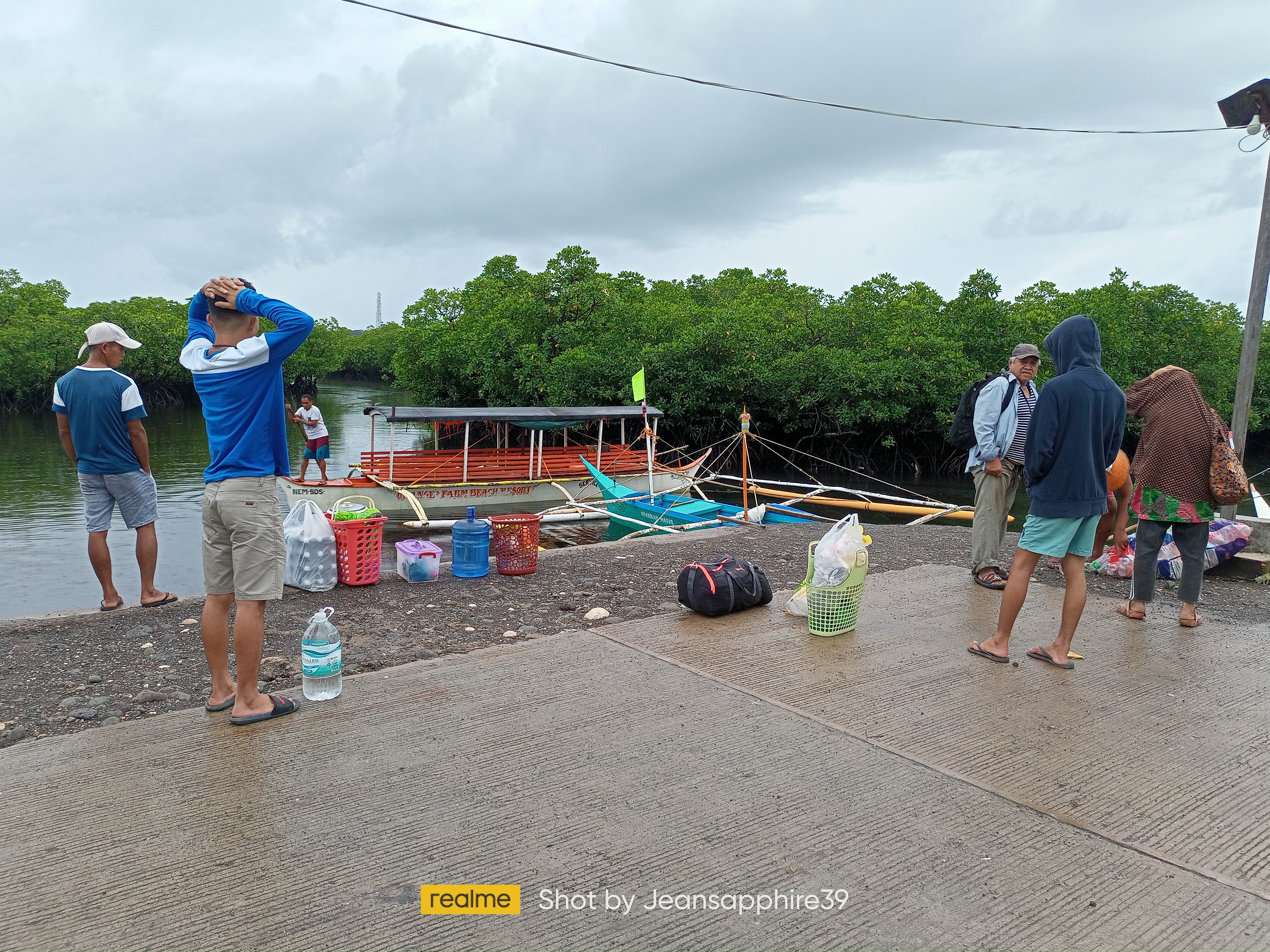 (Gahad port of Lawigan Surigao del Sur)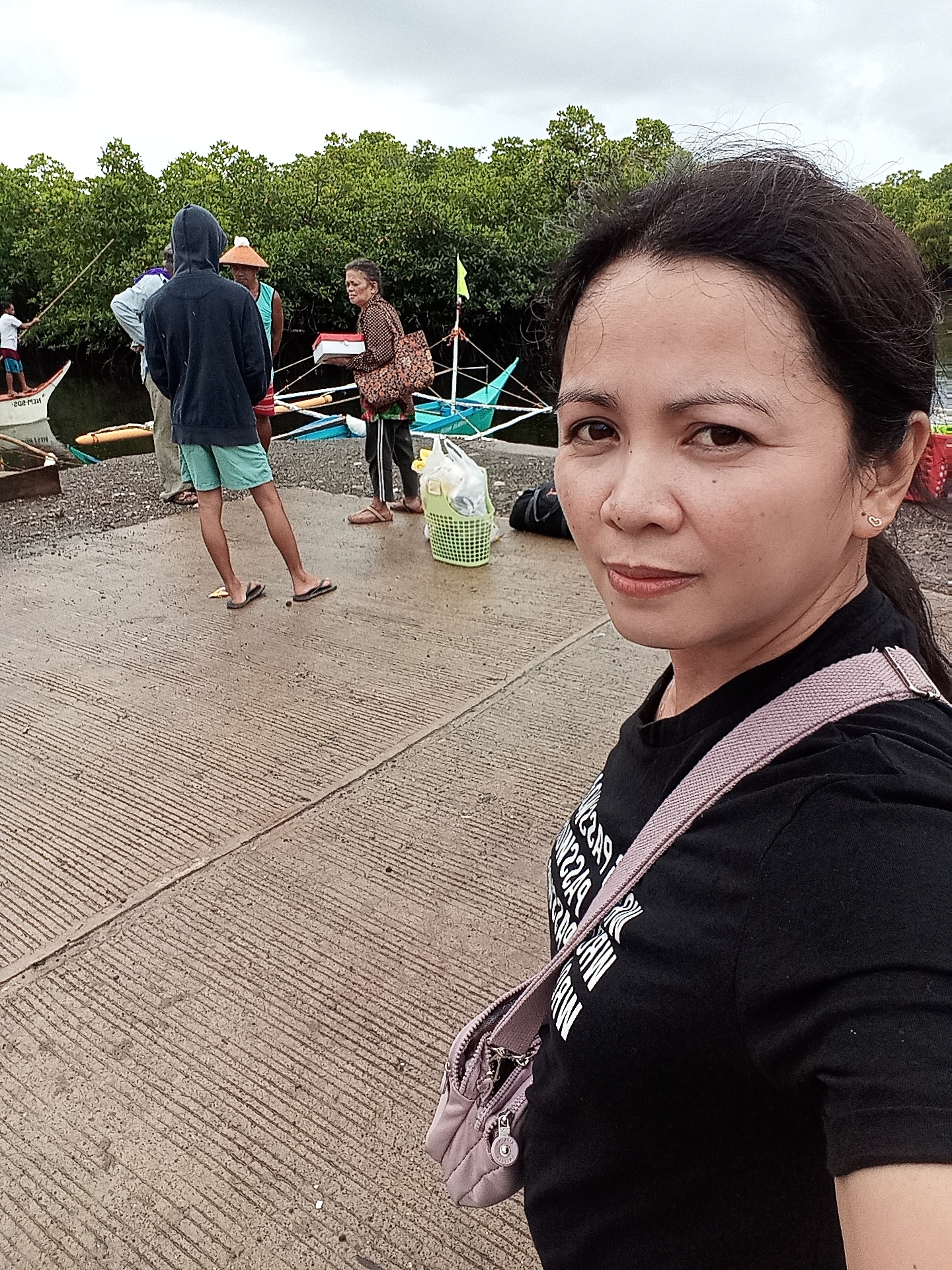 (Mhe with my family and my parents)
We've been planning to visit the beach resort of Georgin Lapinig the cousin of my partner. She is the owner of Orange's Farm Beach Resort that located at Lawigan Surigao del Sur. I've been there last January 2017 after New years eve but that time it's a private resort.
Then few years later she decided to make it business coz I tell her that the location is a good spot to all. Though they don't have a transportation for the land trip so we used a pumpboat just to reach the beach resort. It takes 20 minutes only. It's my very first time because we used the land trip last 2017 but it's very complicated road that we cant bring our car and just only the motorcycle.
We just travelled 30 minutes from our house to Gahad port.
RANDOM PHOTOS...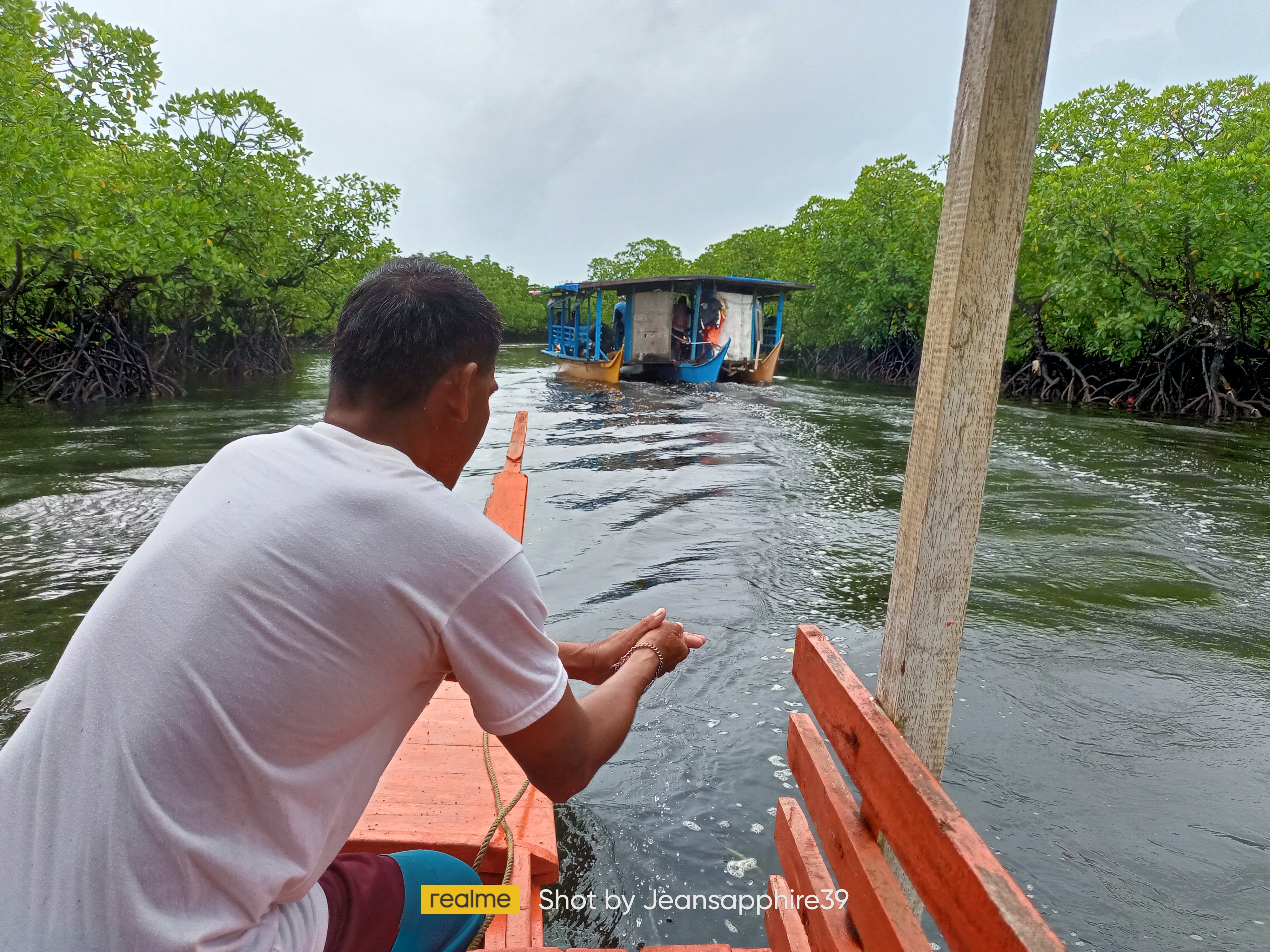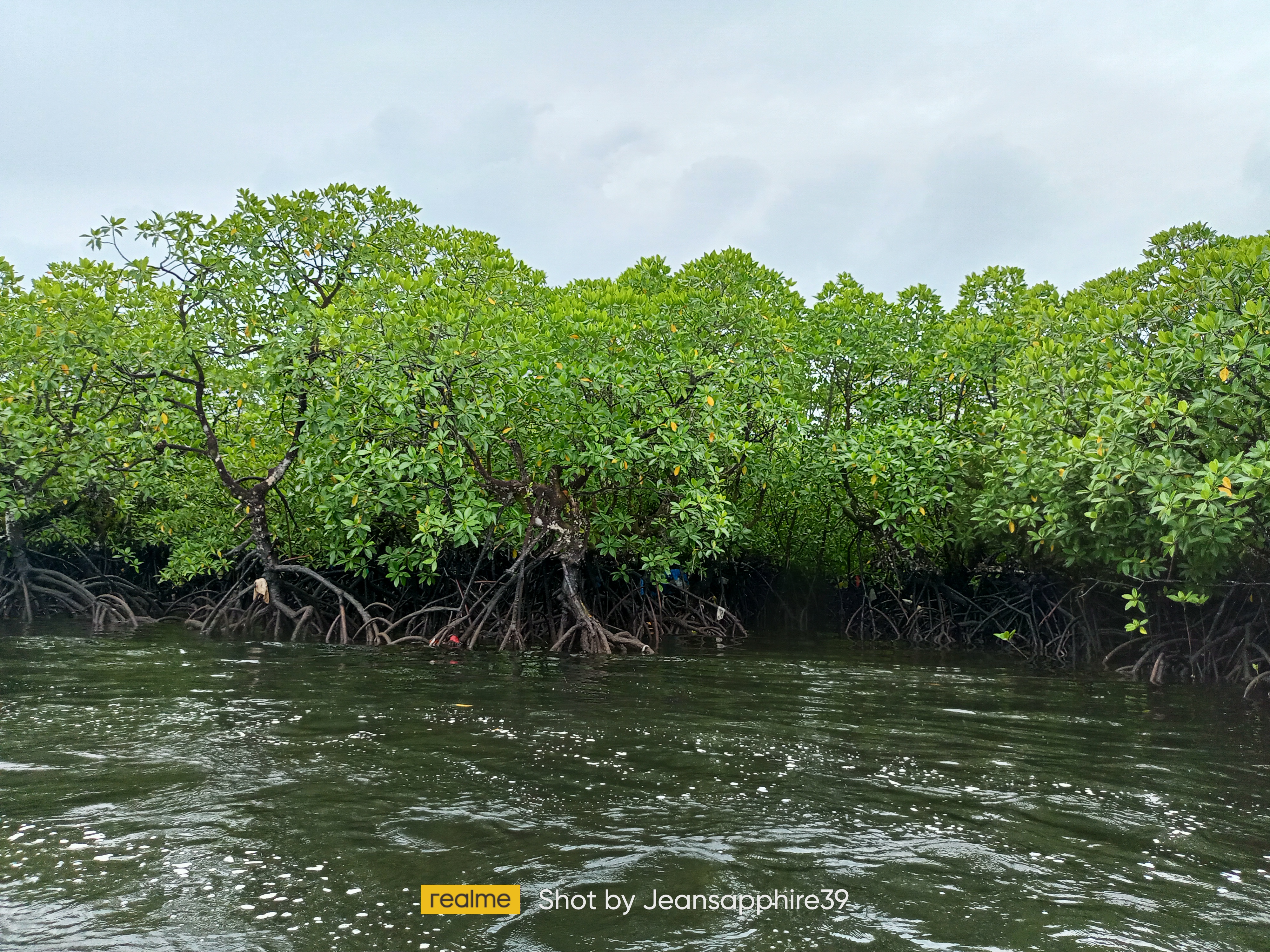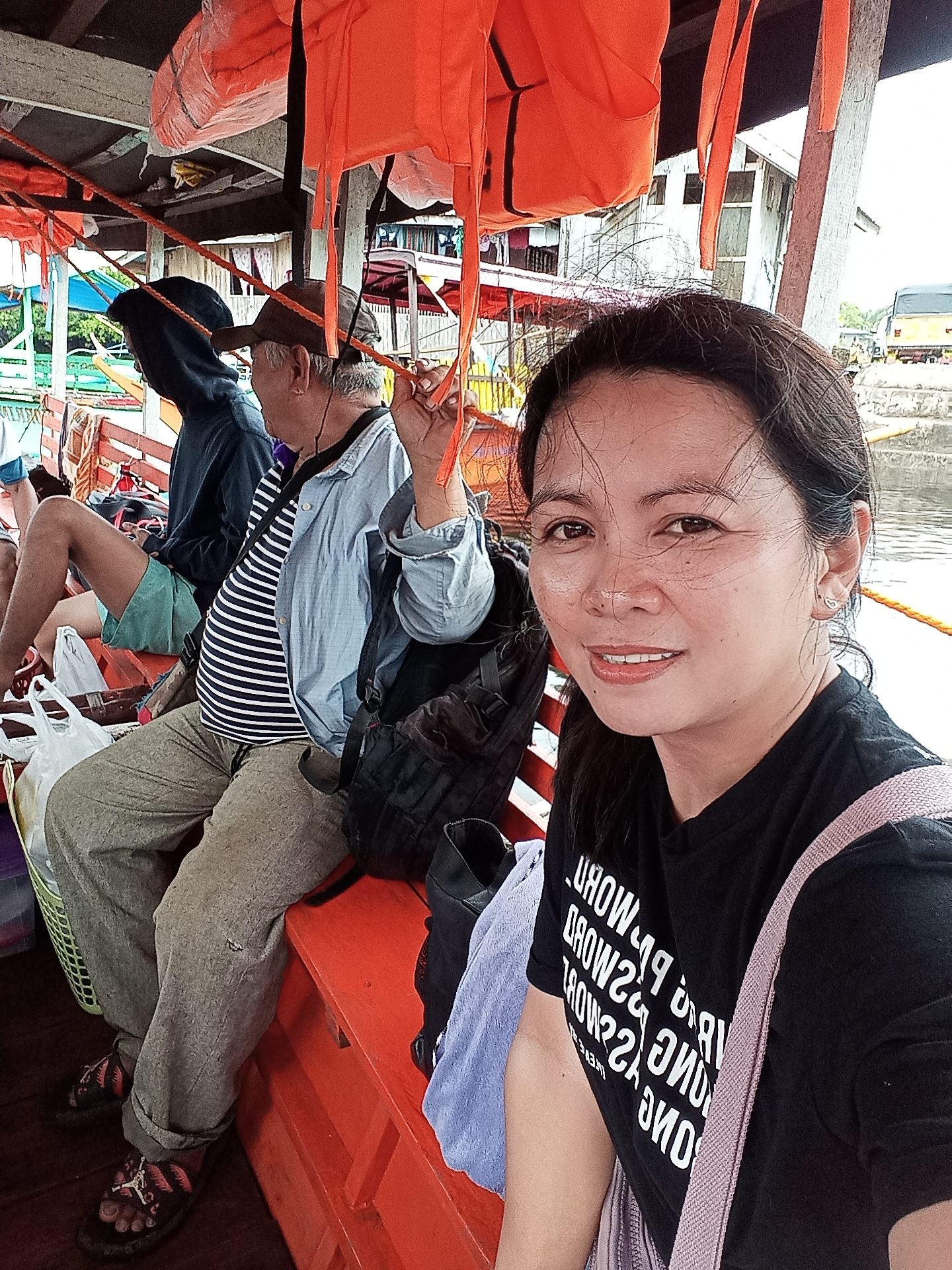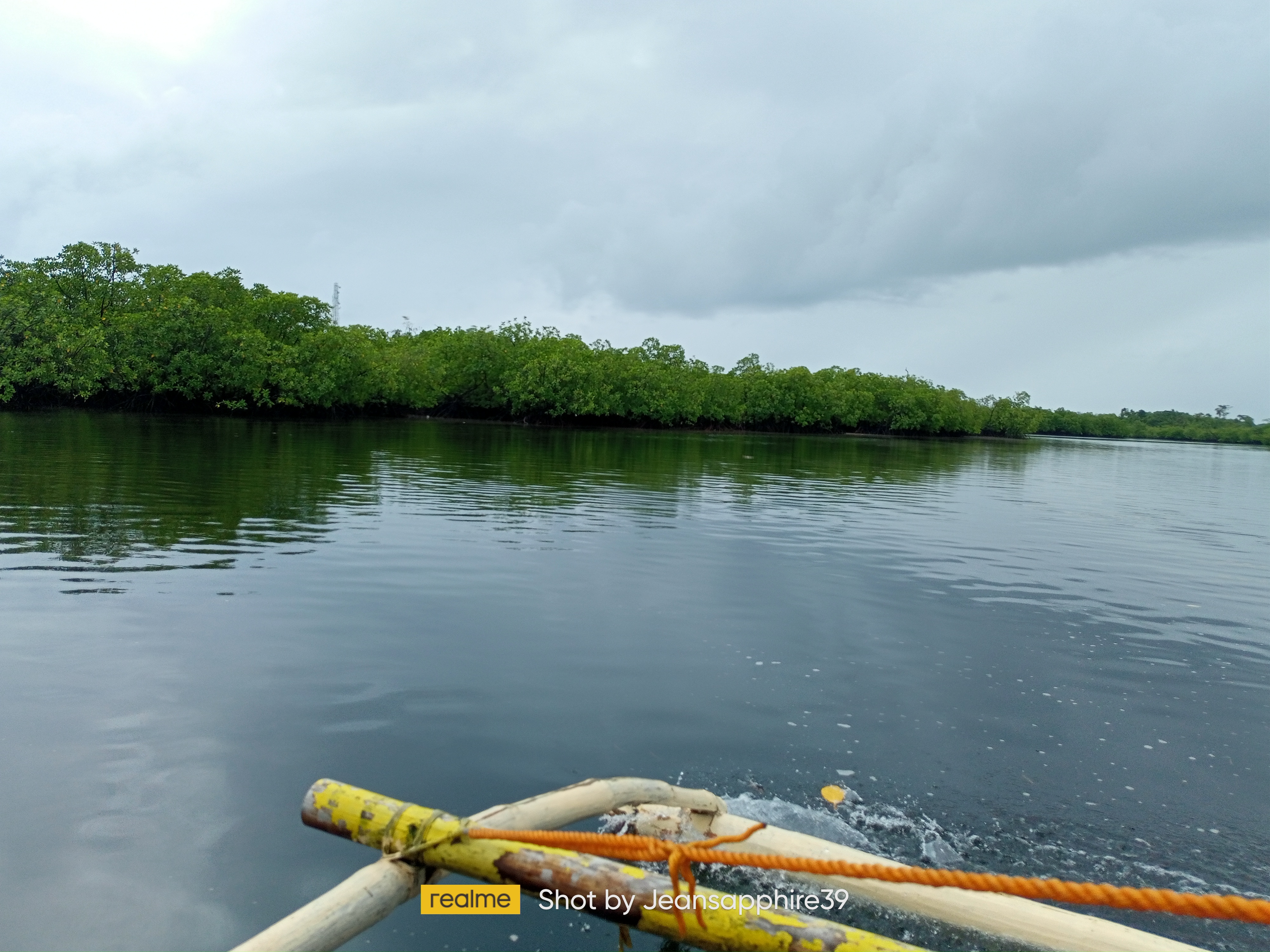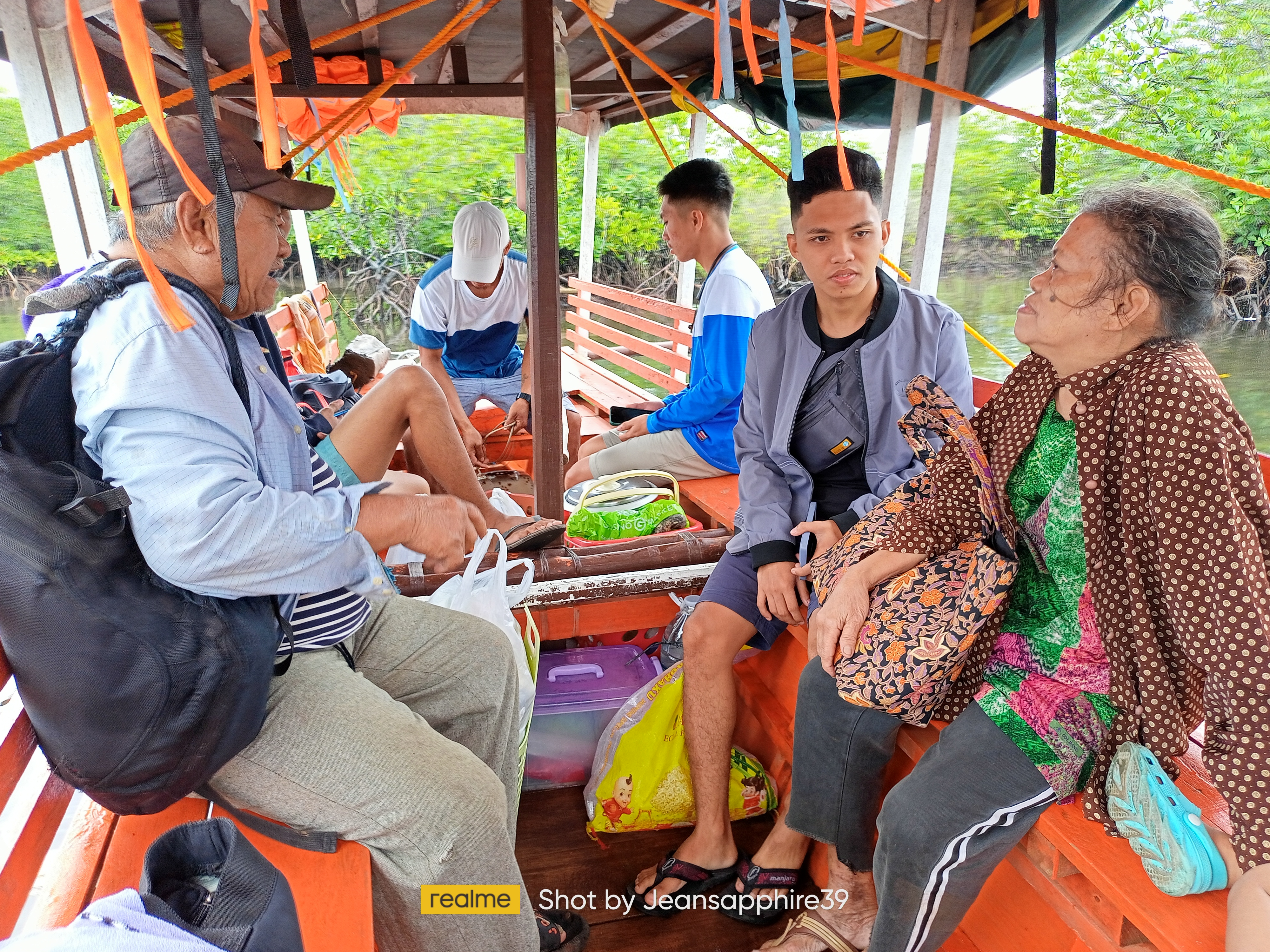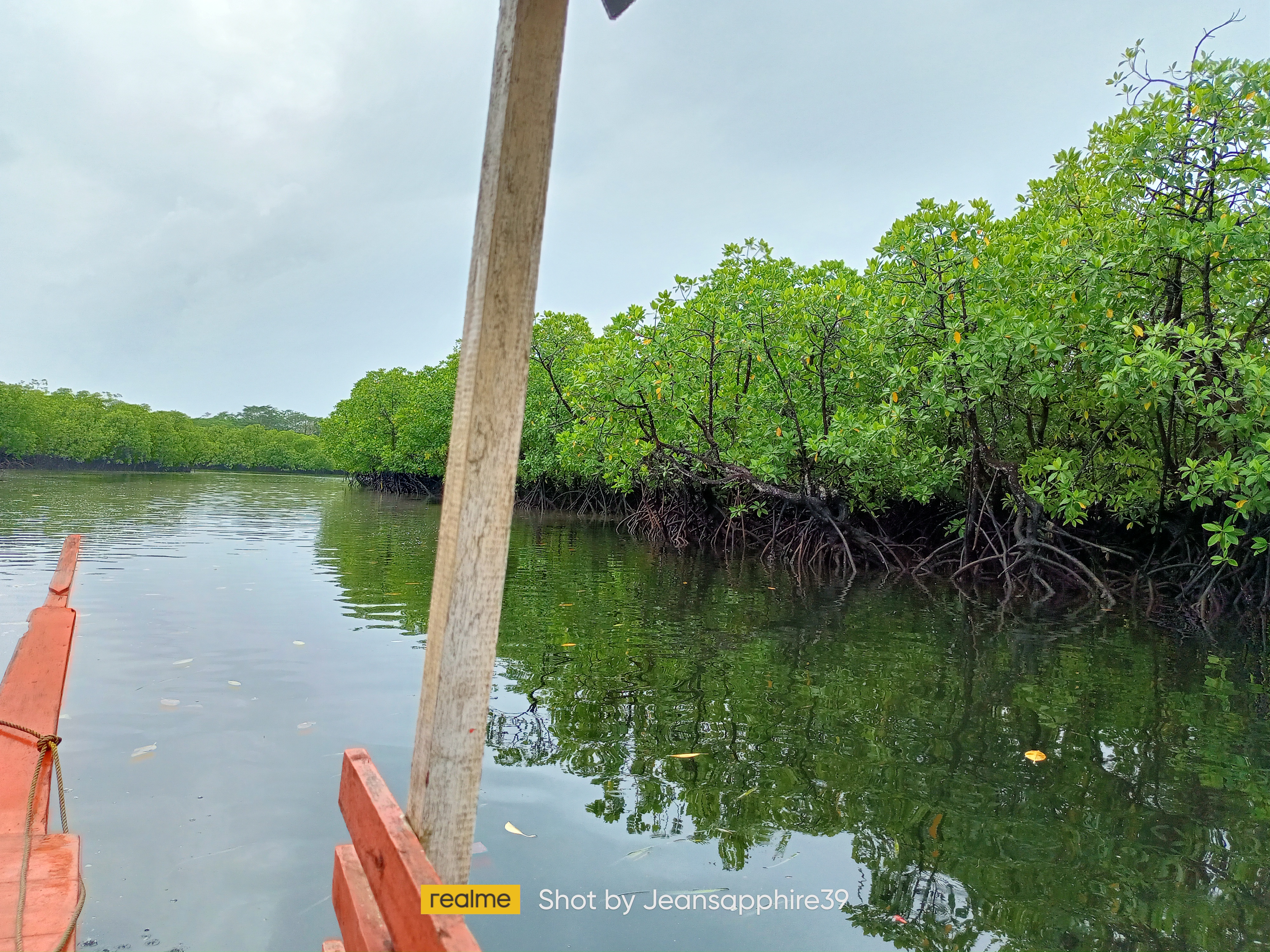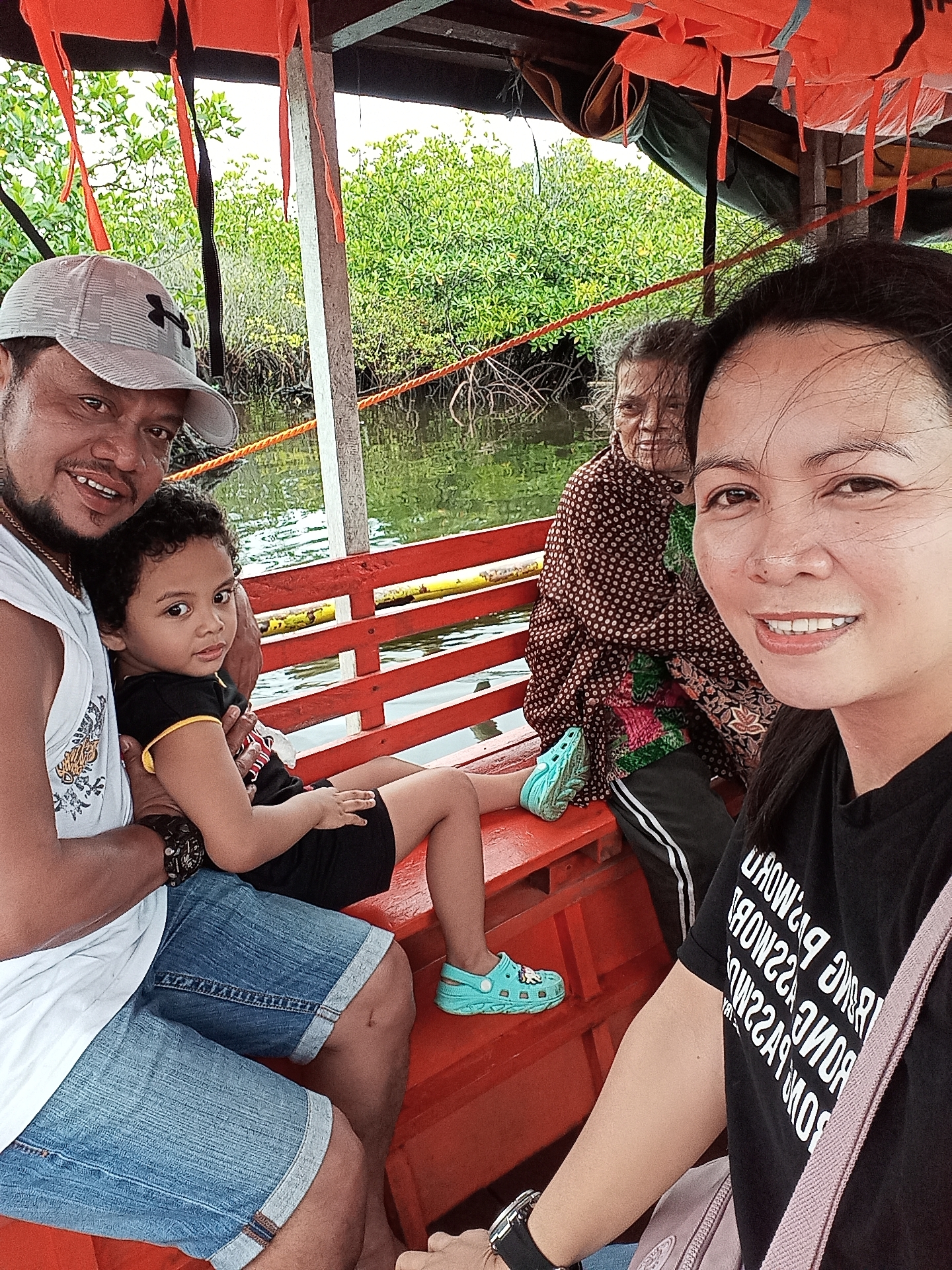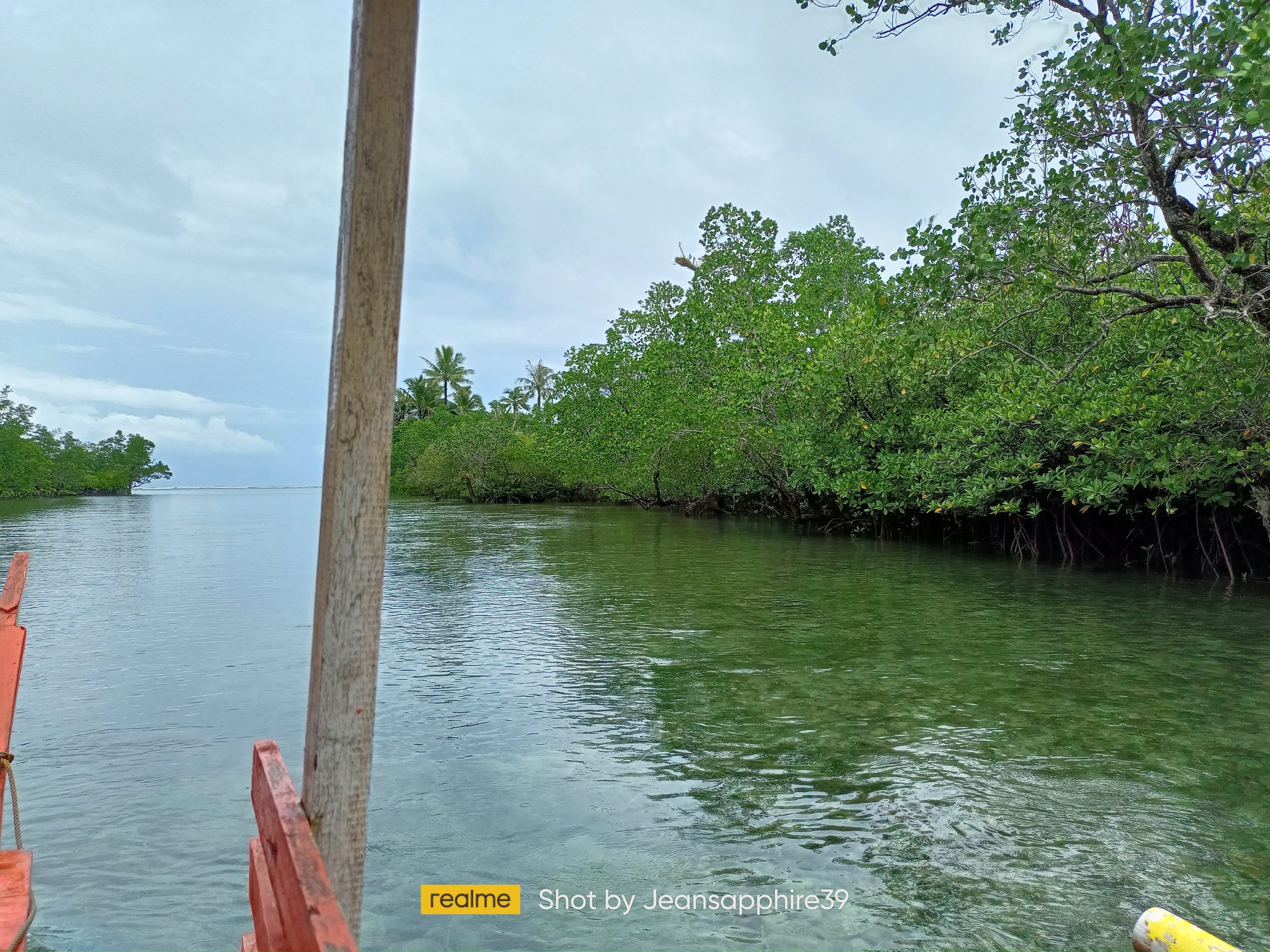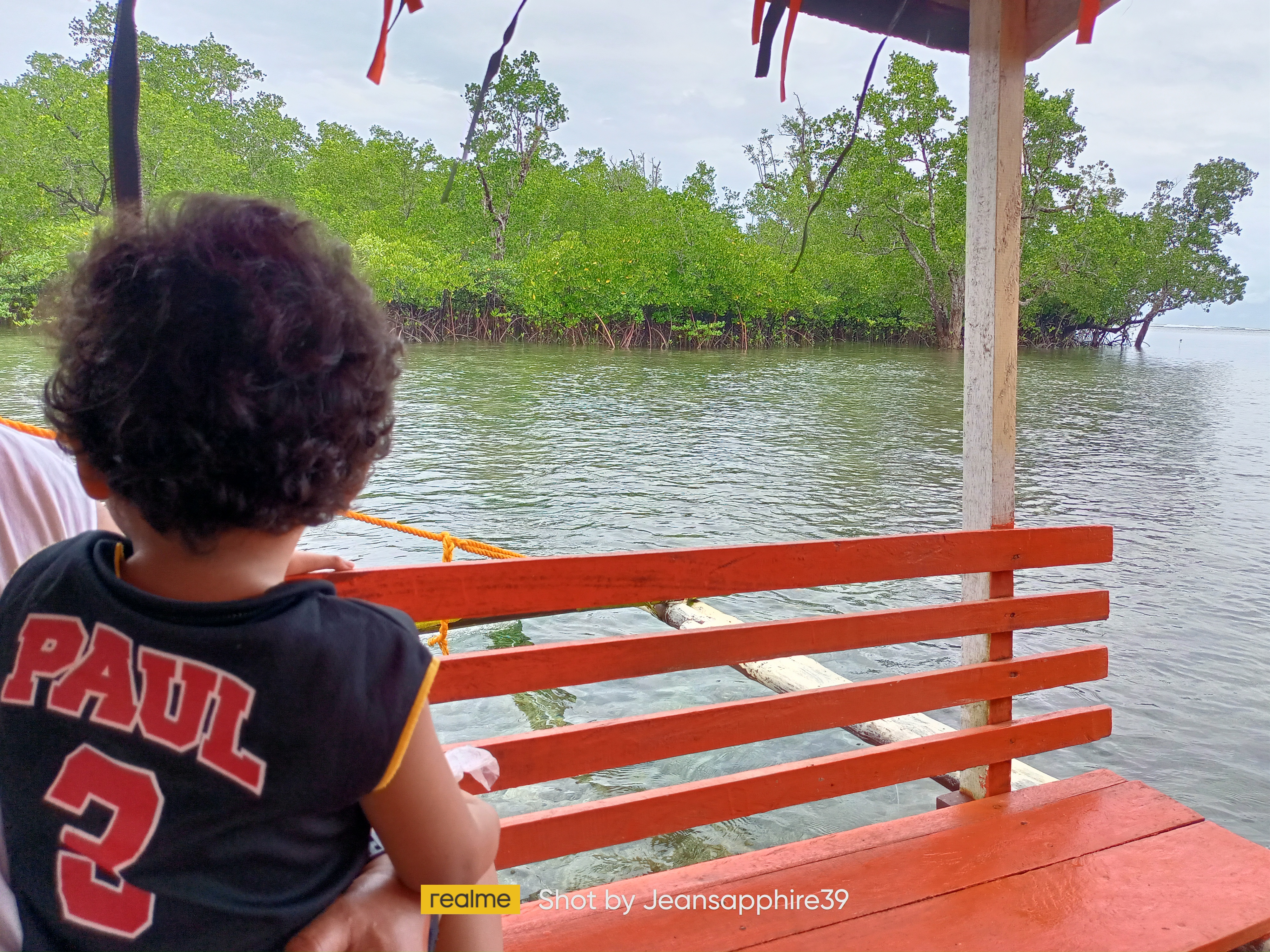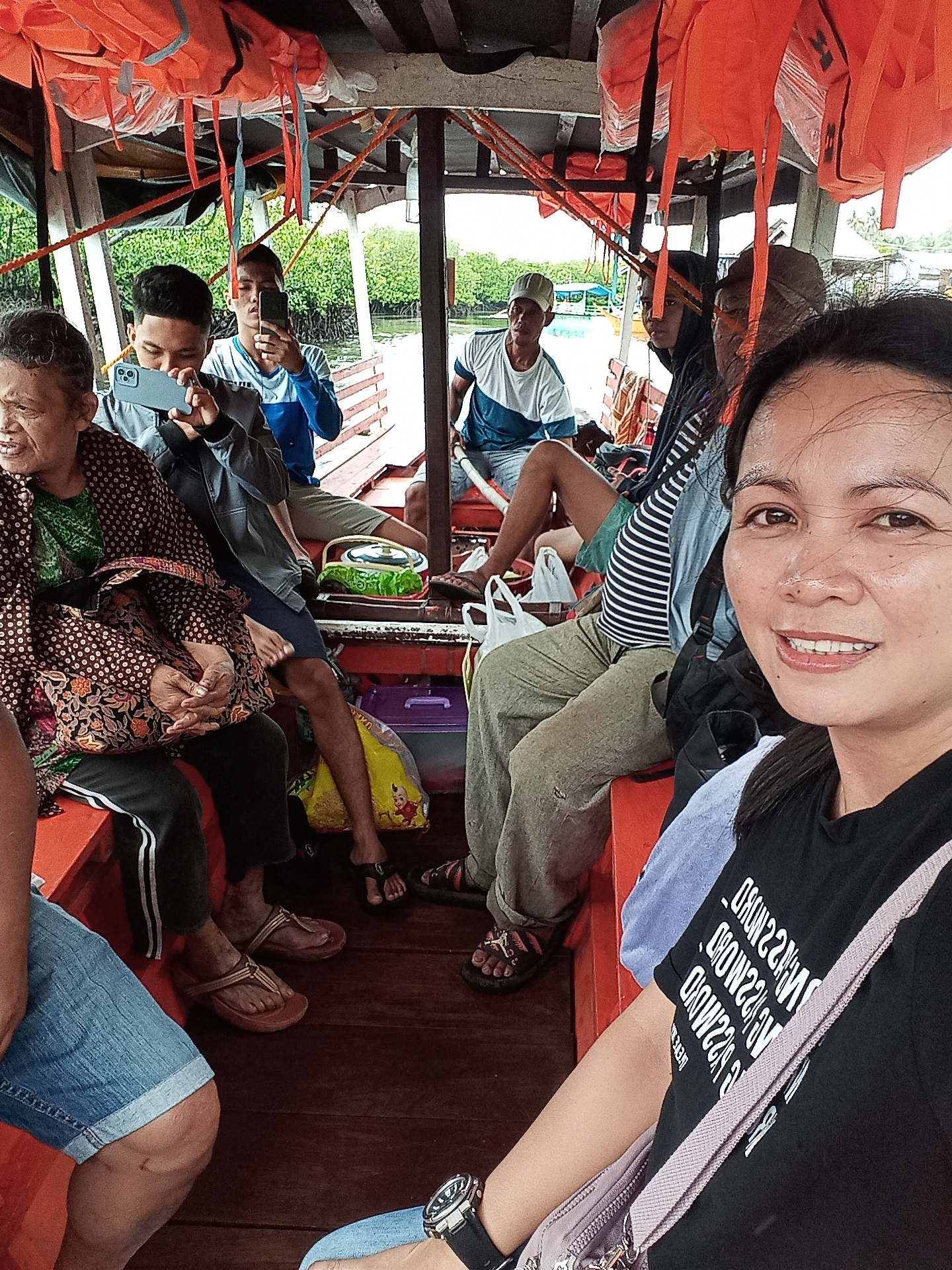 We really enjoy watching the views while we're at the pumpboat. My baby kulot is the most happiest of all. His eyes getting wider and wider. His reactions makes me happy as well that every wow he said it's makes me satisfied that I give the real gift that money can't buy it.
My parents also keep thanking me that I bring them to the one of the famous beaches in our place. I just want to give the true happiness to my parents. I'm truly thankful to have them in my life that they raised me in a good ways. I always thanking them everyday to have me in this world.
The Barkong Bato...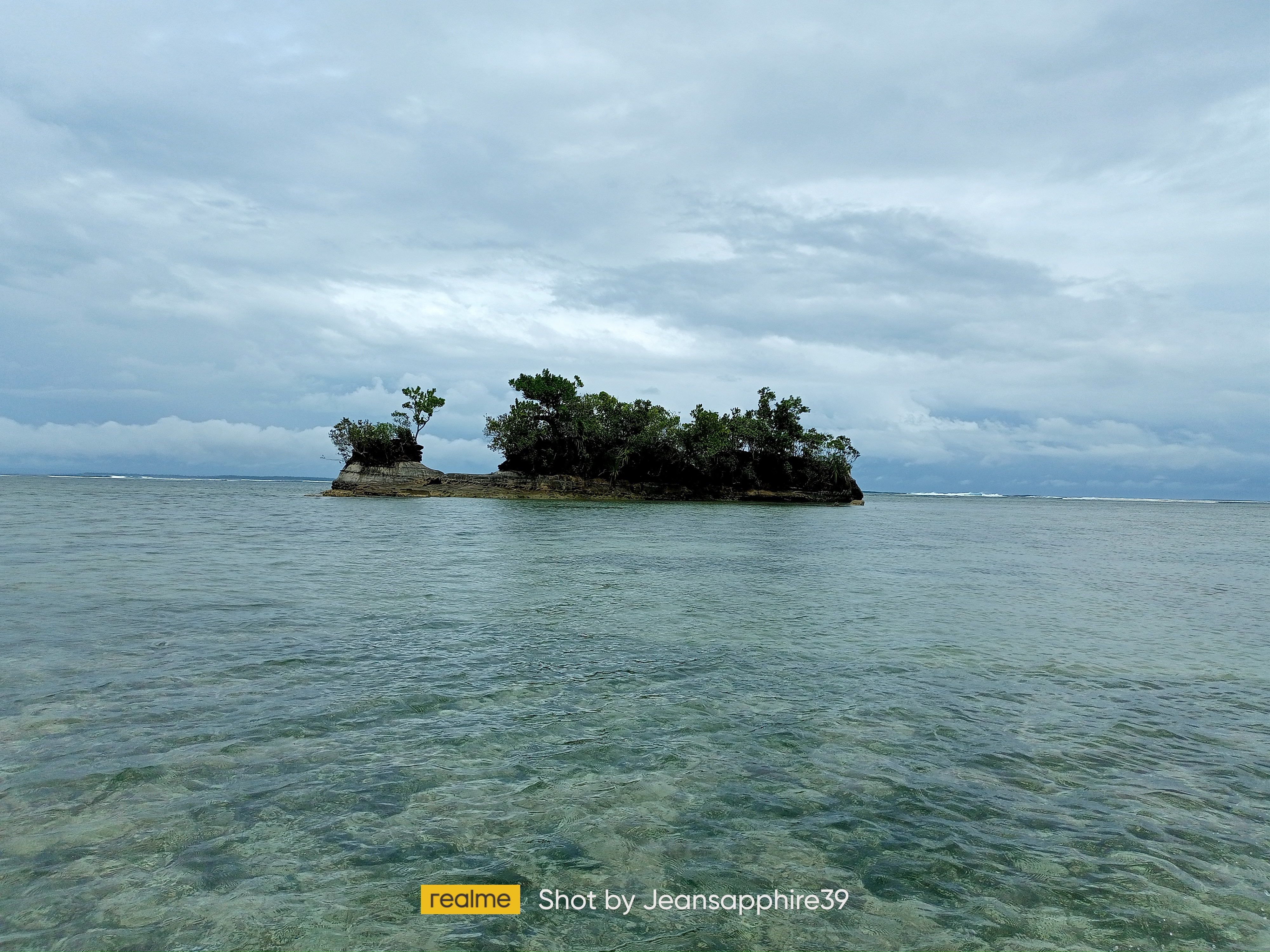 (Barkong Bato)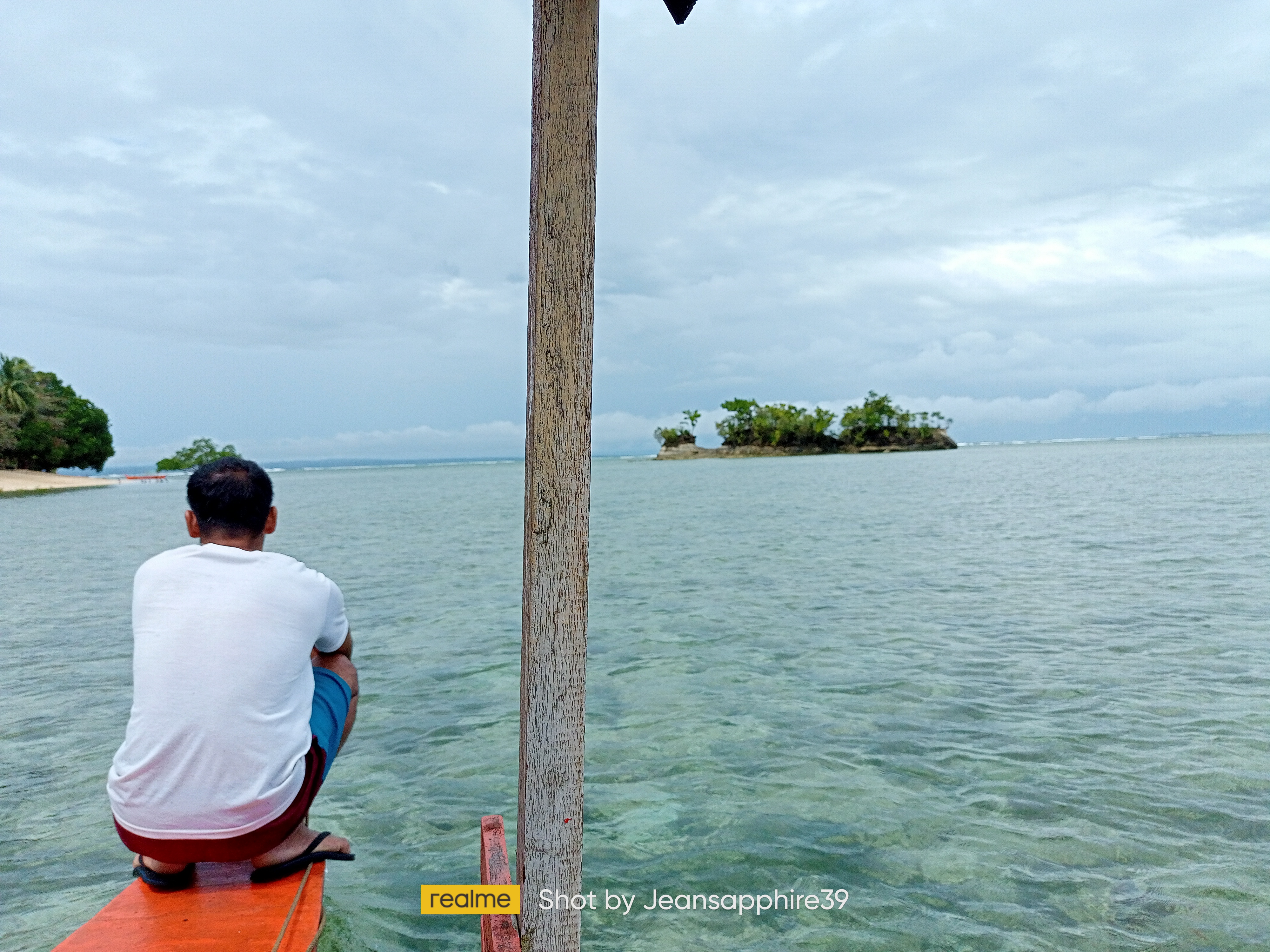 (Barkong Bato at the right side and Oranges Farm Beach resort at the left side)
I've been mentioning this famous barkong Bato when I was a newbie here. That was my first time. I really loved that place but it's kind of scary as what the owner said. As long as they didn't disturbed any creators and always respect them.
Welcome to Orange's Farm Beach Resort...
Day 1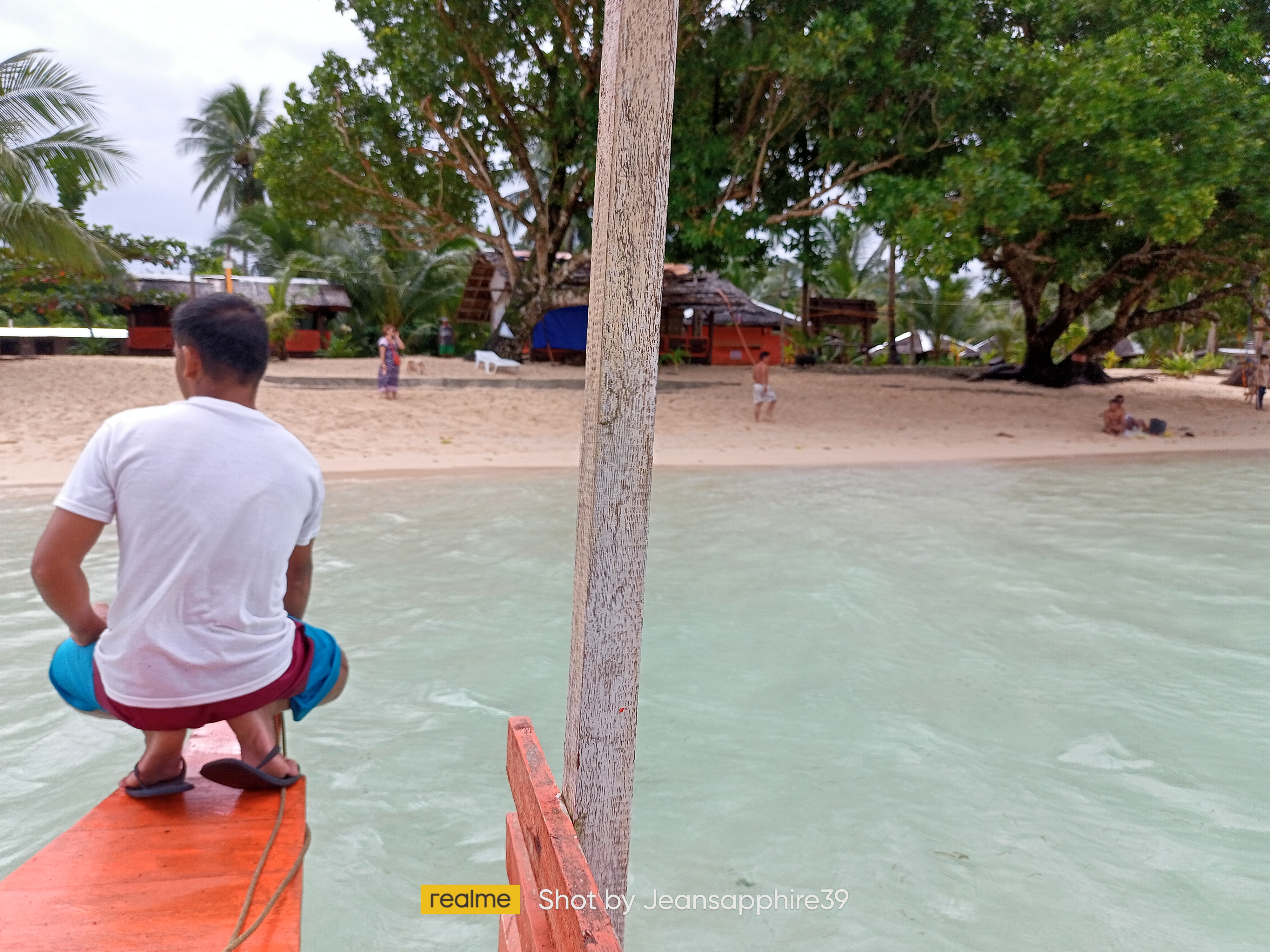 (The owner welcoming us🤗)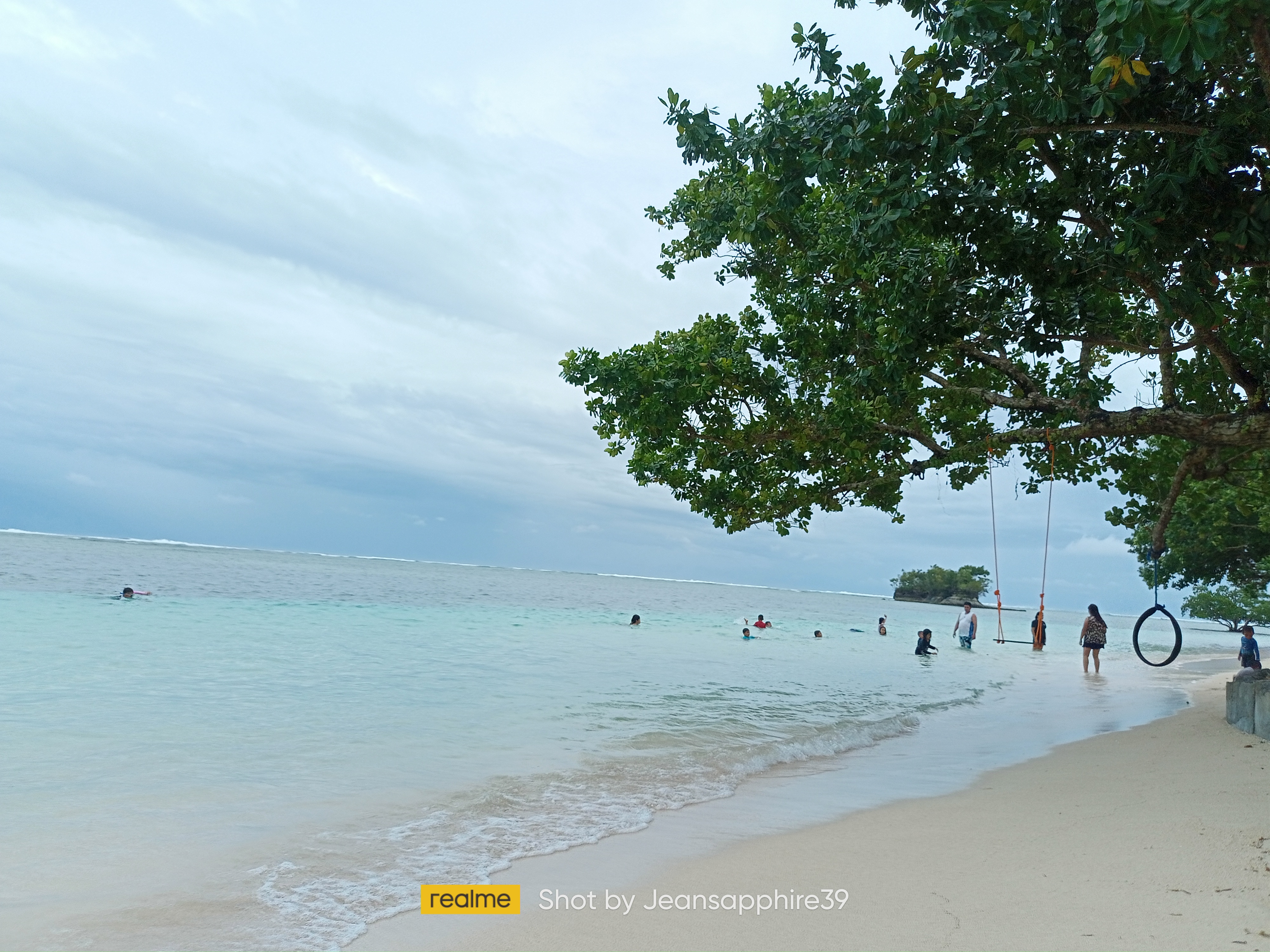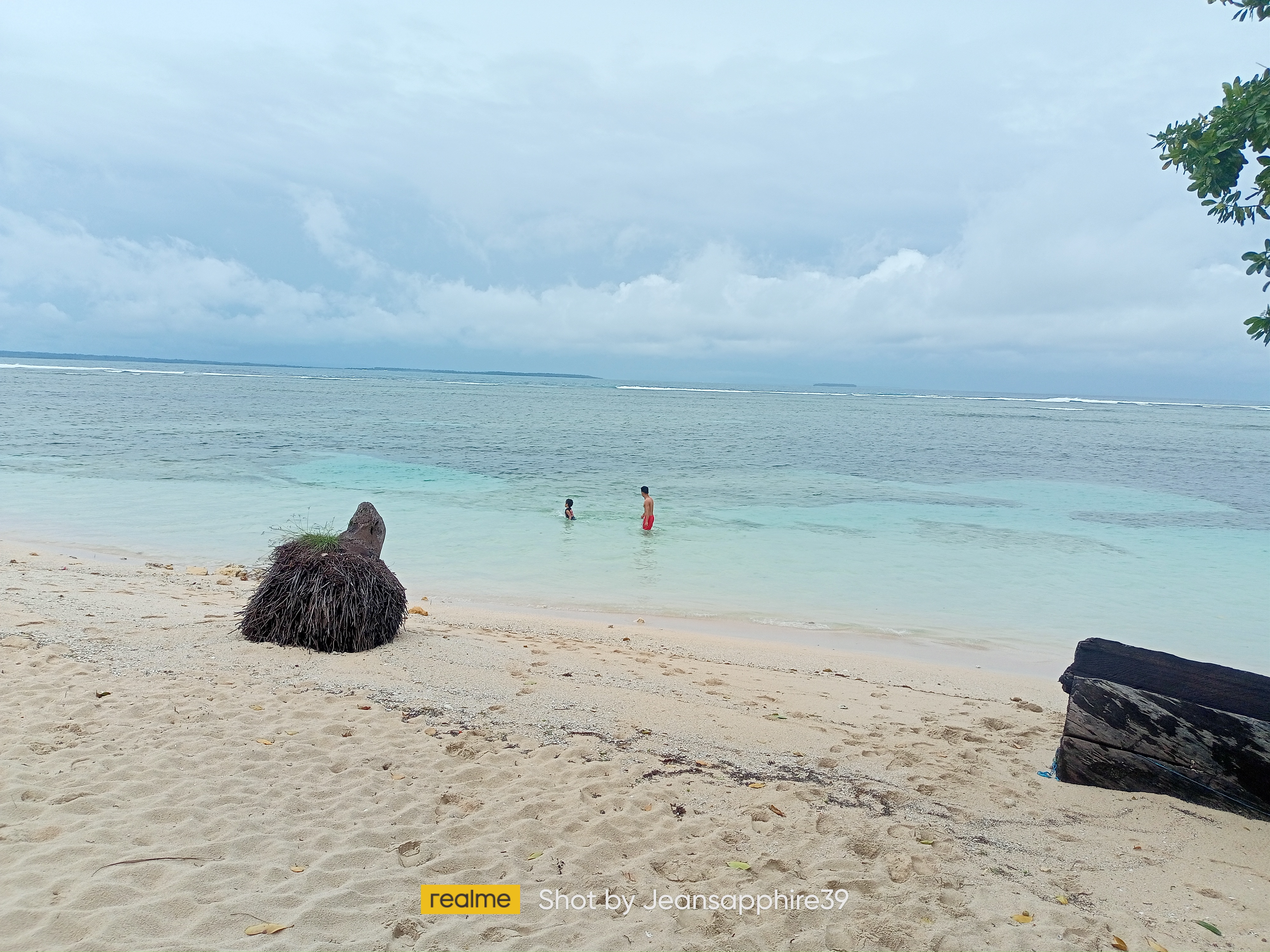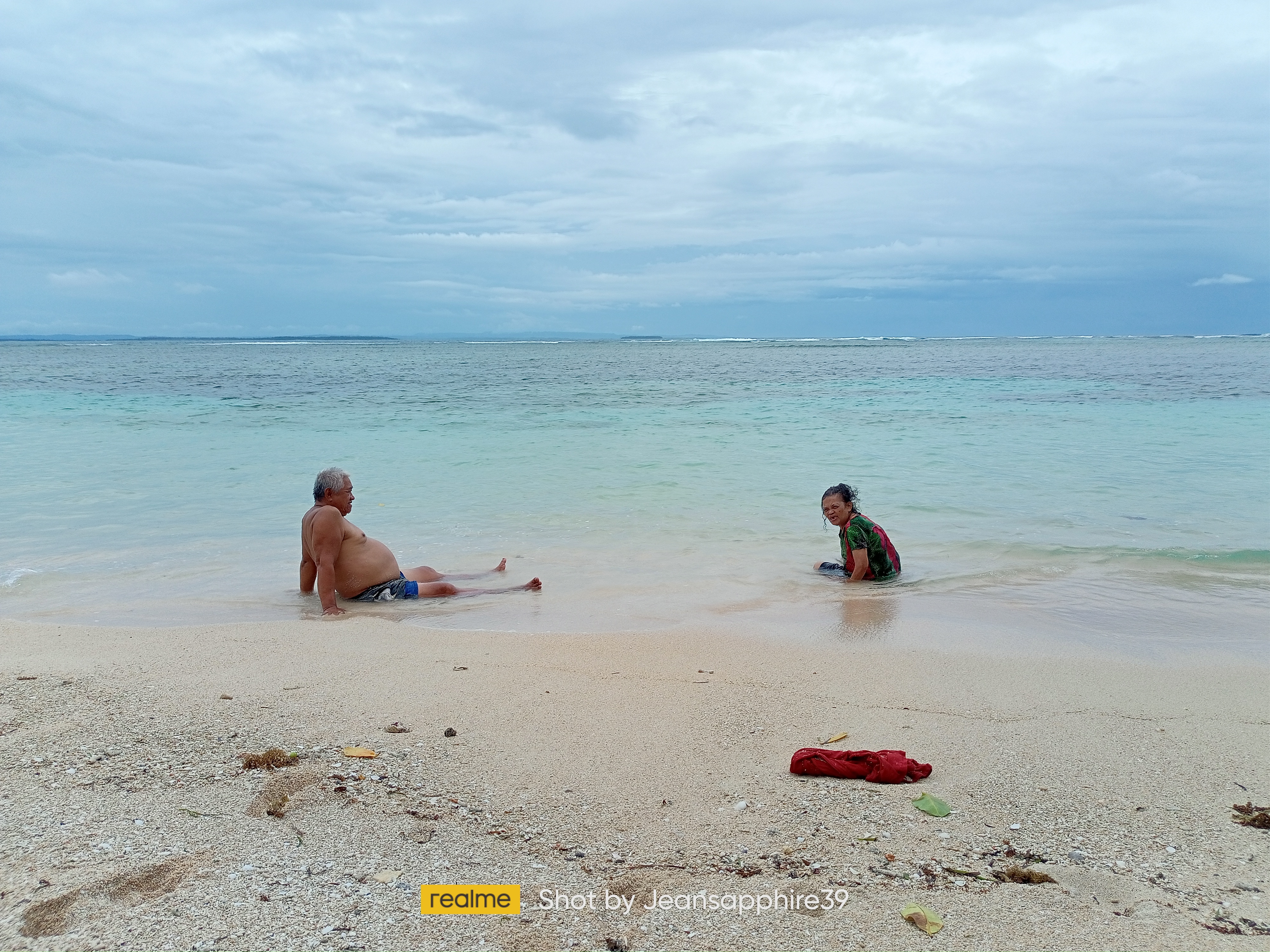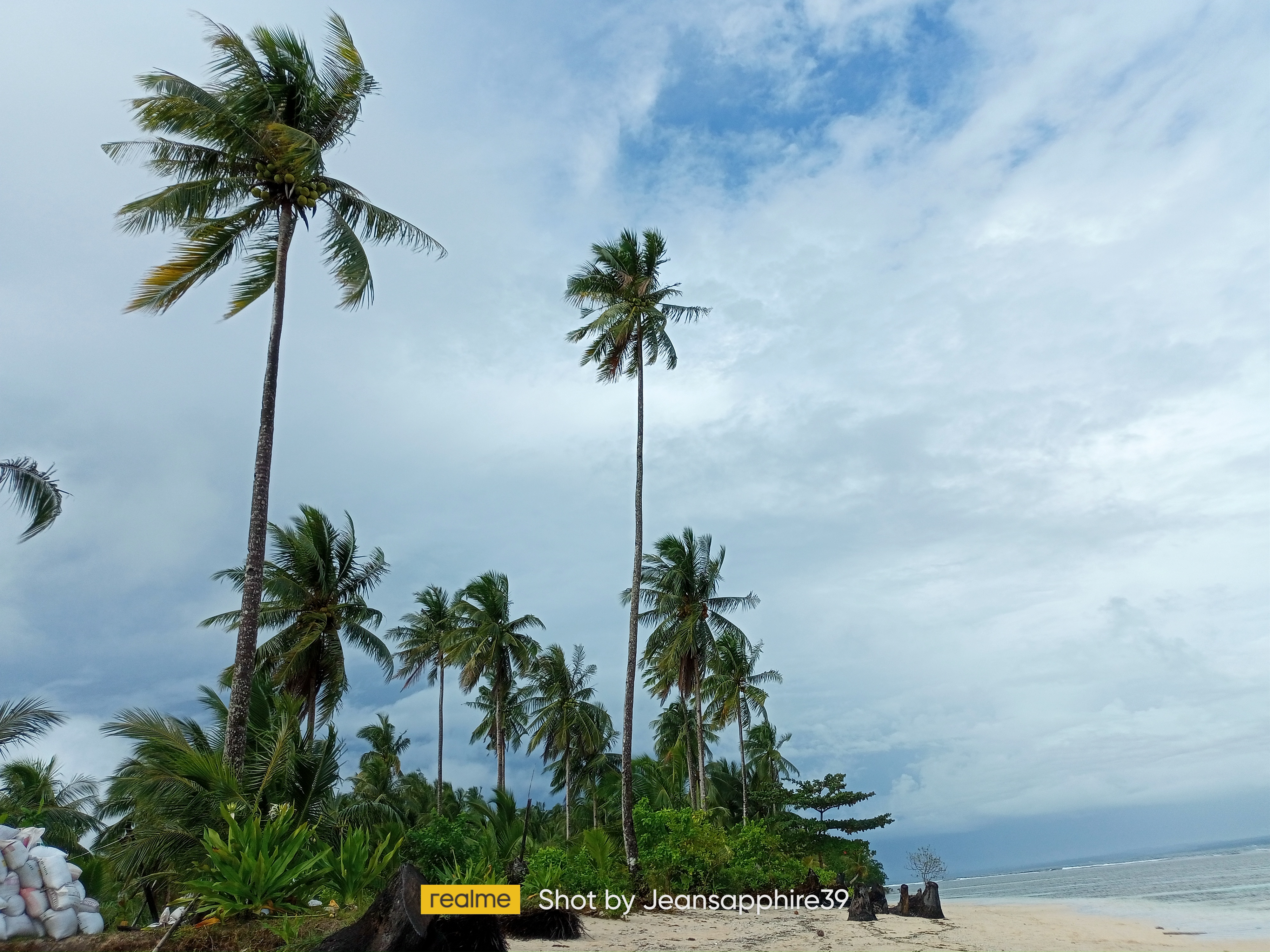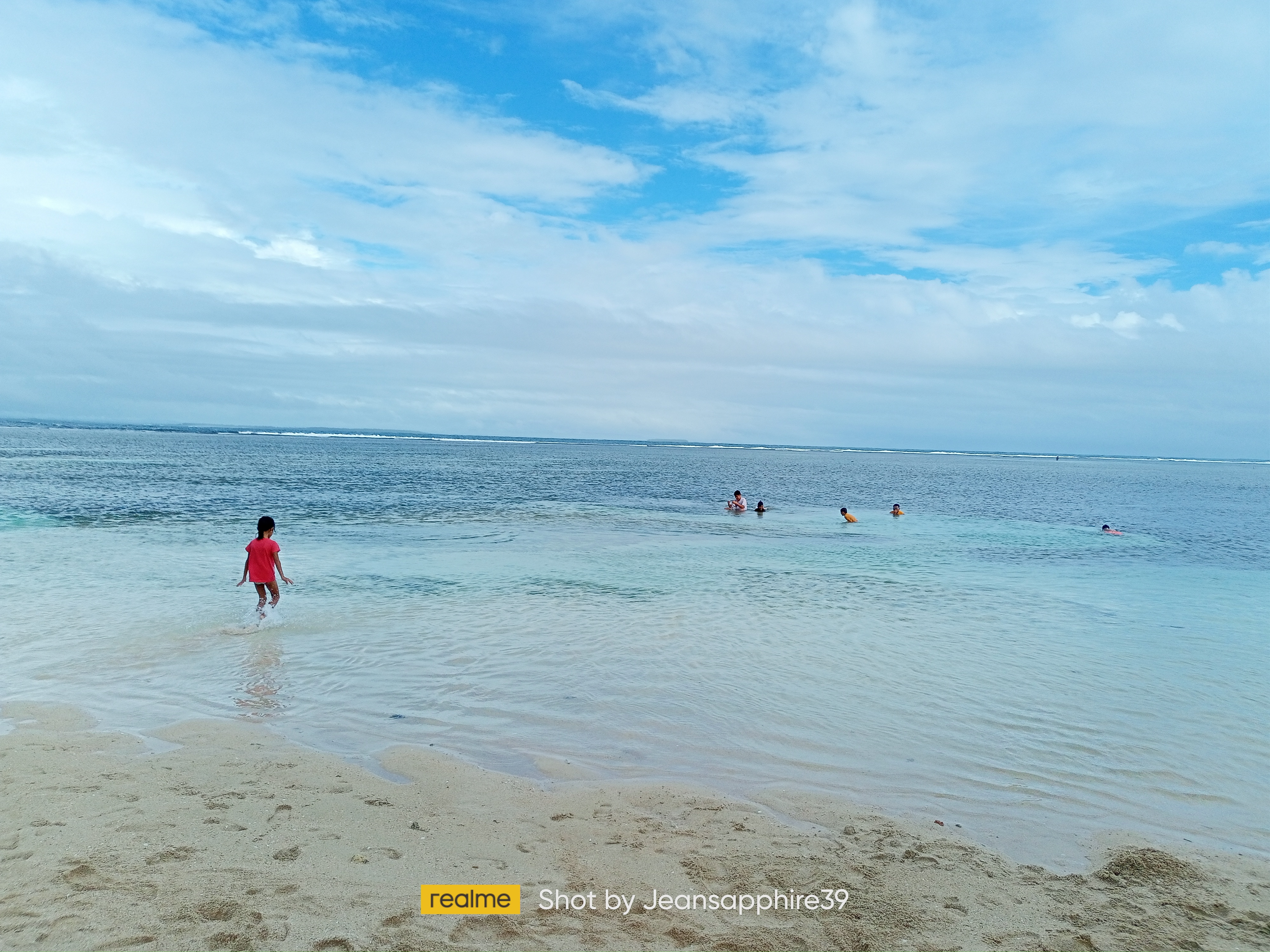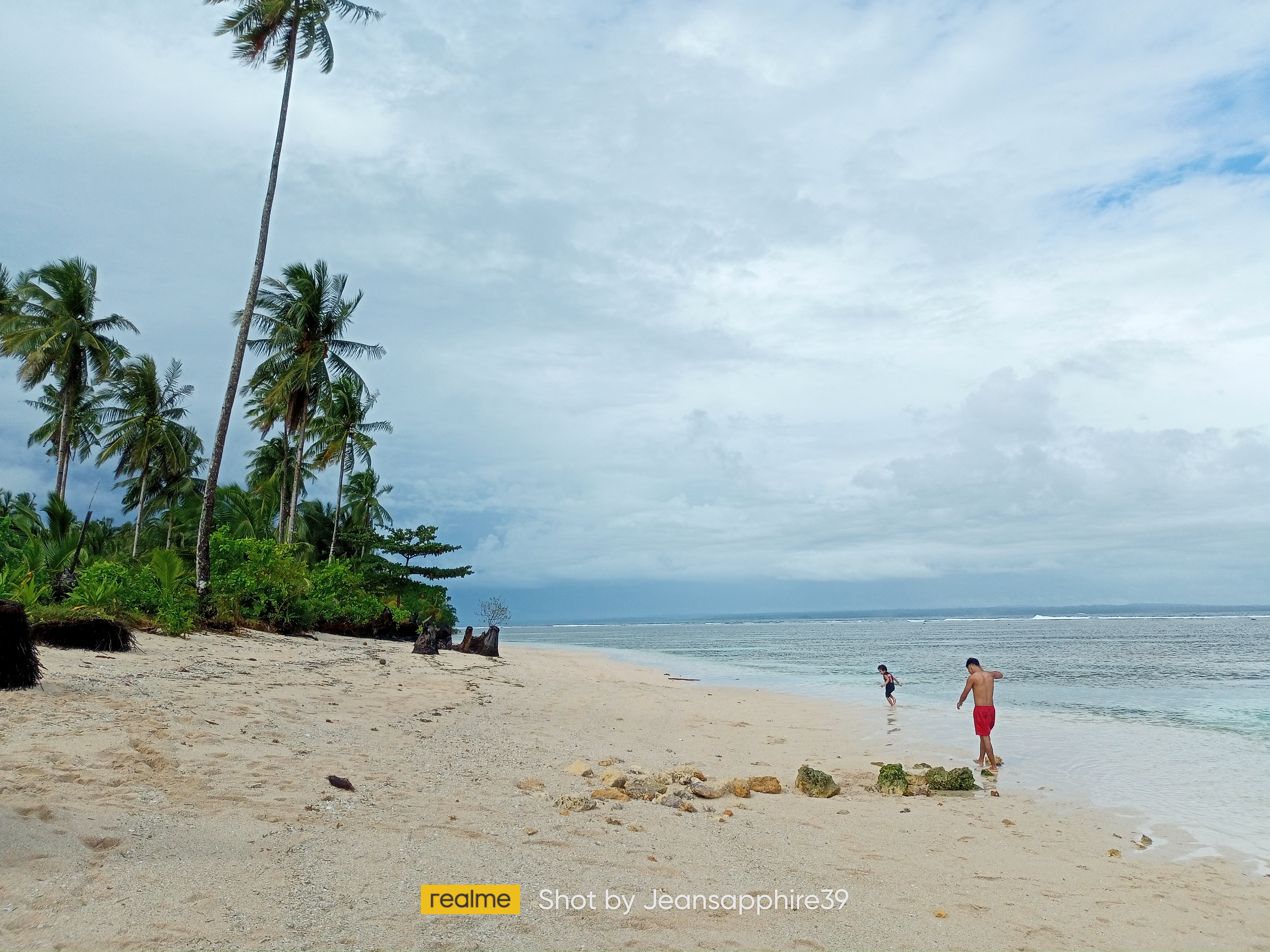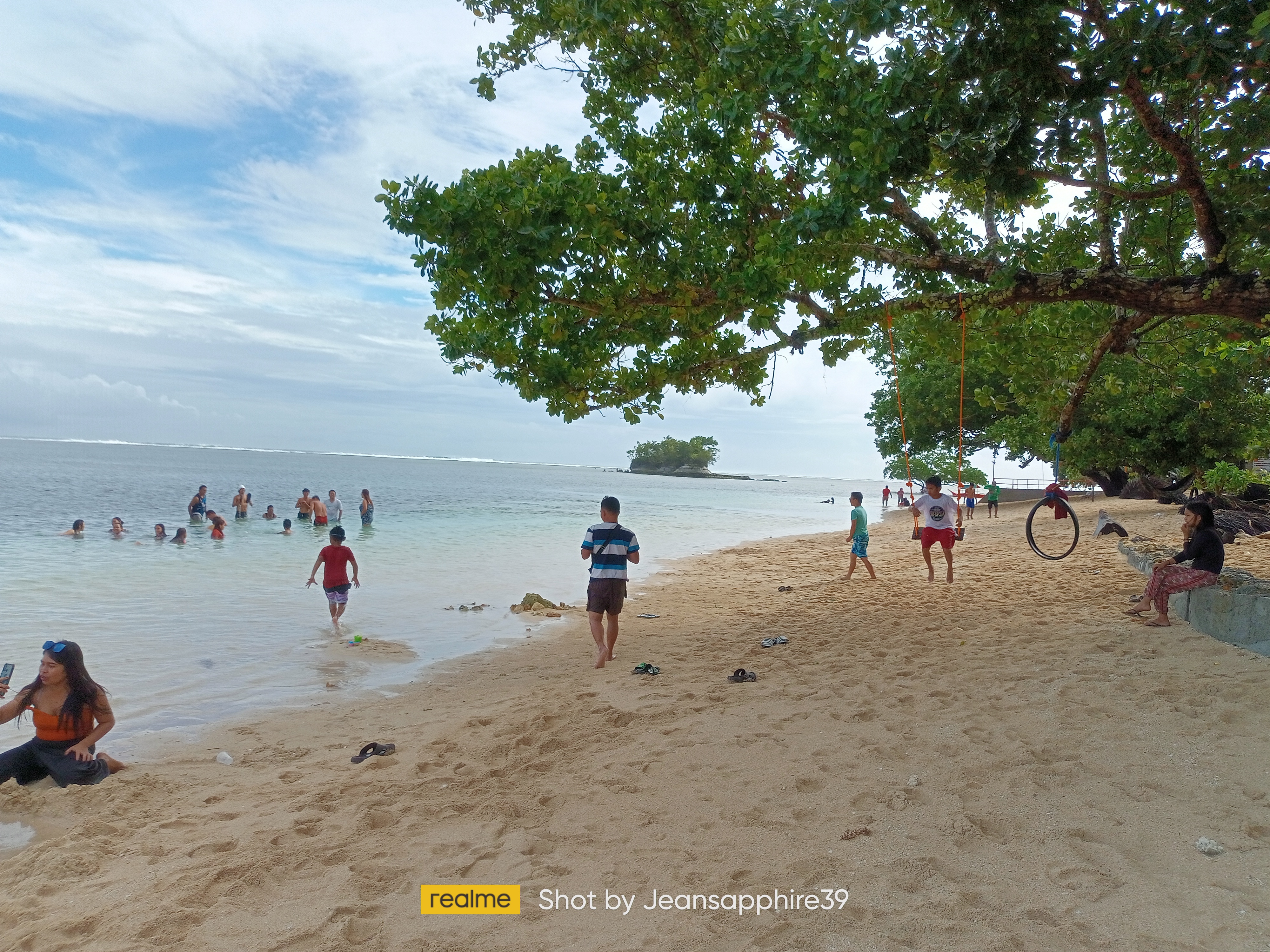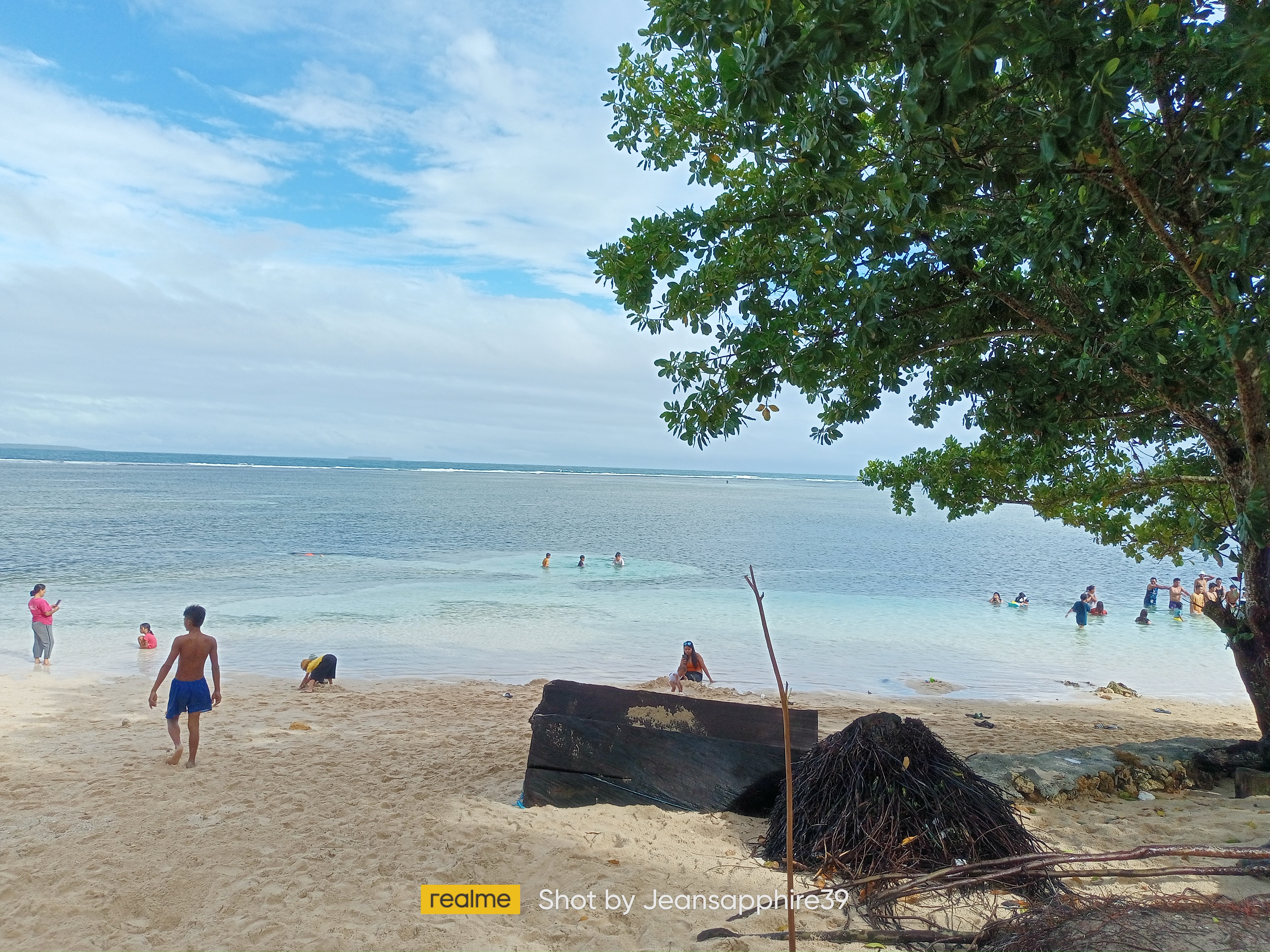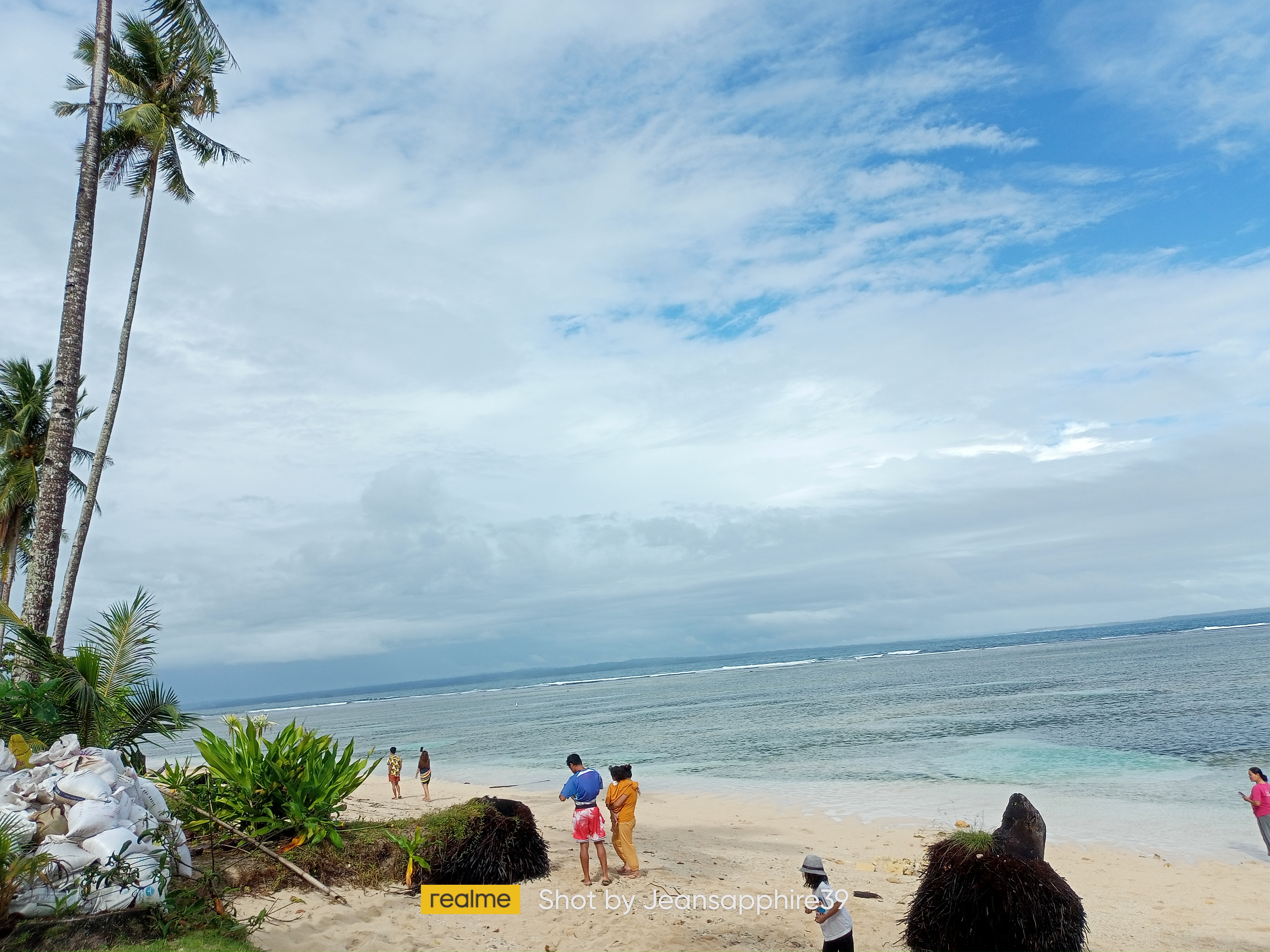 After few years that I didn't visit this resort but they improved at lot. I admired how they maintain the cleanliness of the beach. Province be like! That's the reason why I loved to stay at my place. The true meaning of peaceful life can be found at the province.
Living at the city is very difficult for me and I don't like noisy sorroundings. Not like at the province that we can relax our mind and body. Less stress right?
Lunch time...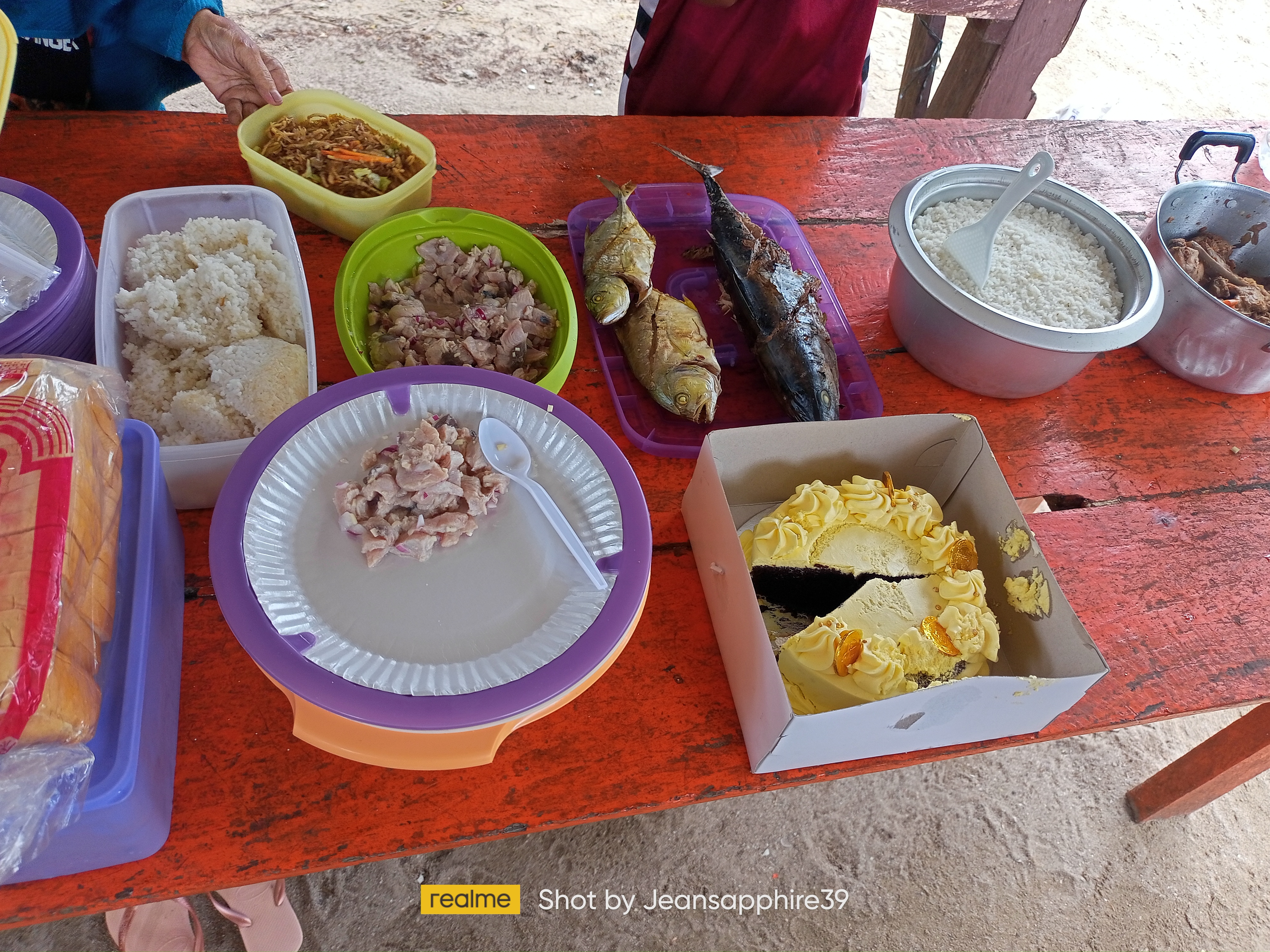 (Our simple lunch for us. Rice, sinugbang isda, lechon paksiw, pansit, buko salad, cake and loafbread)

(Kinilaw)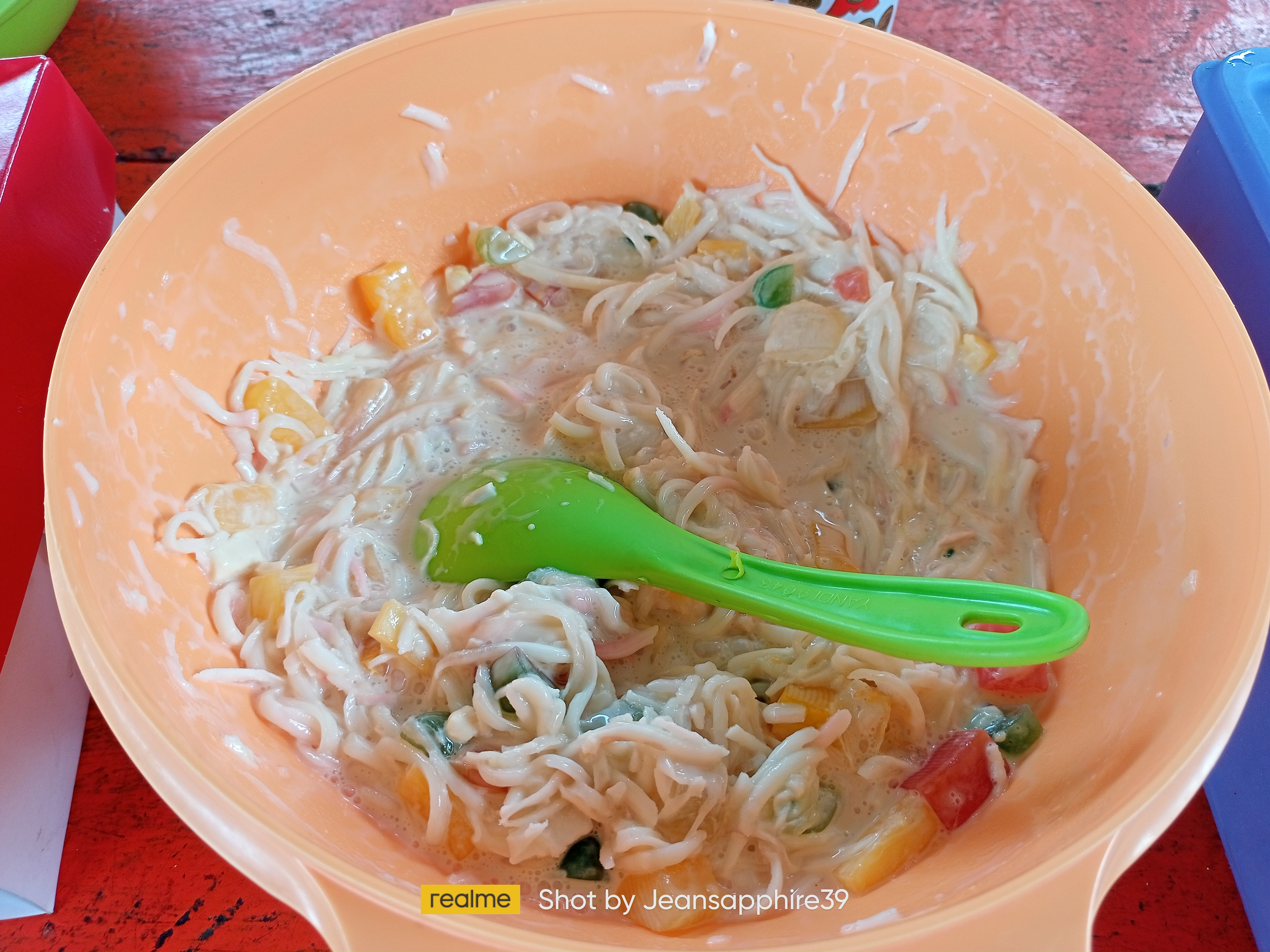 (Buko salad from our farm)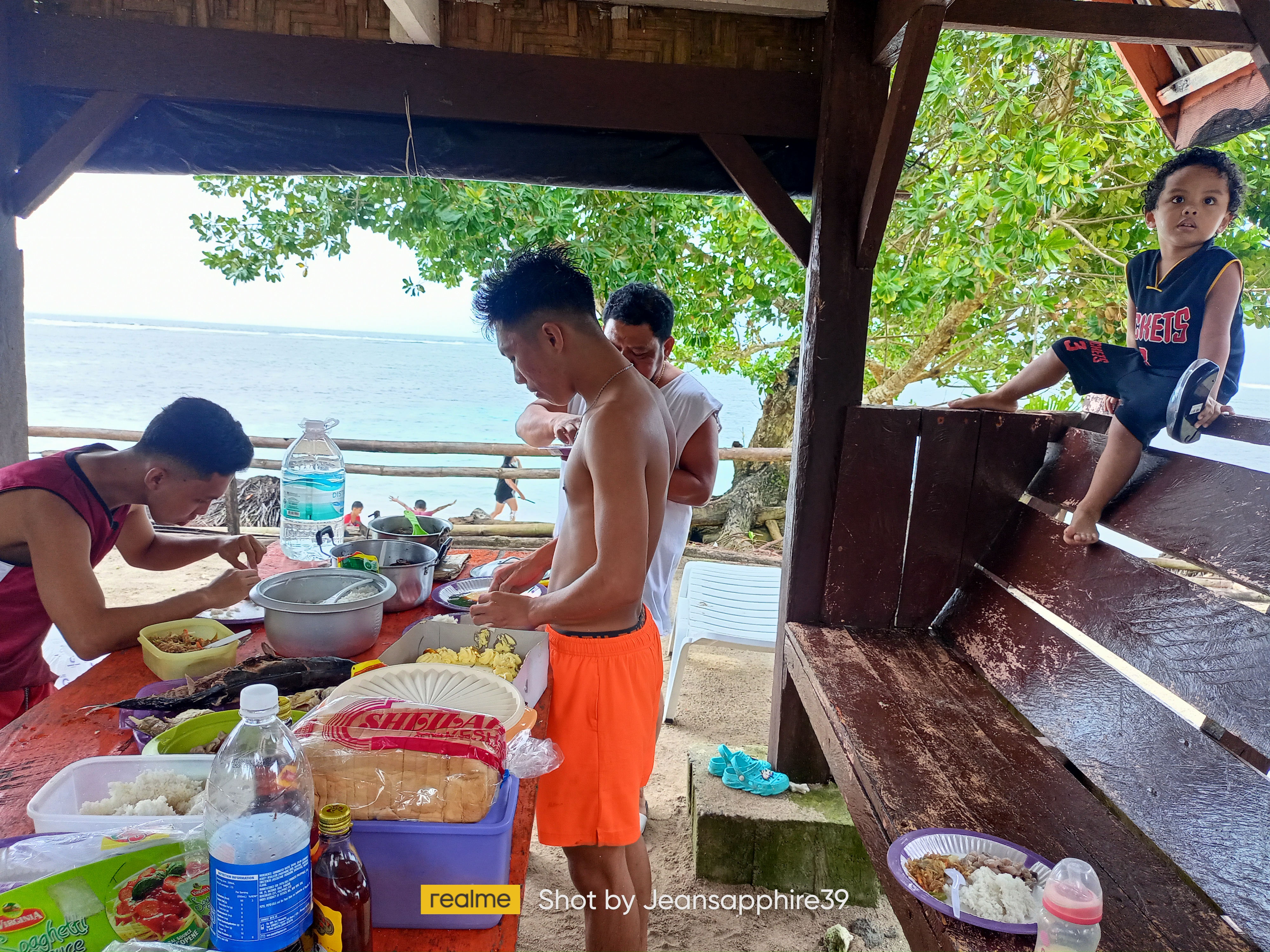 (My partner, my bb kulot and my 2 stepsons)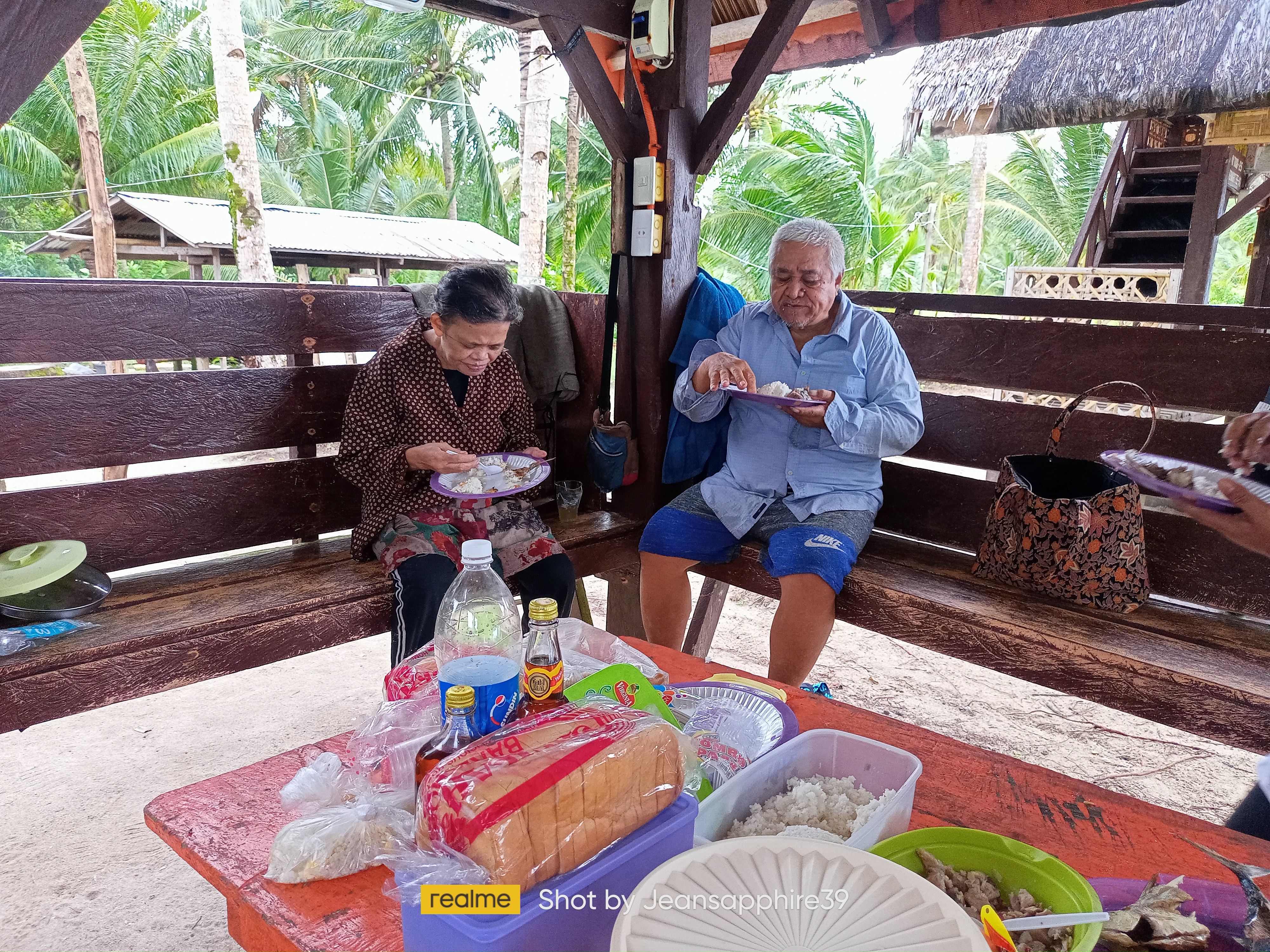 (My parents)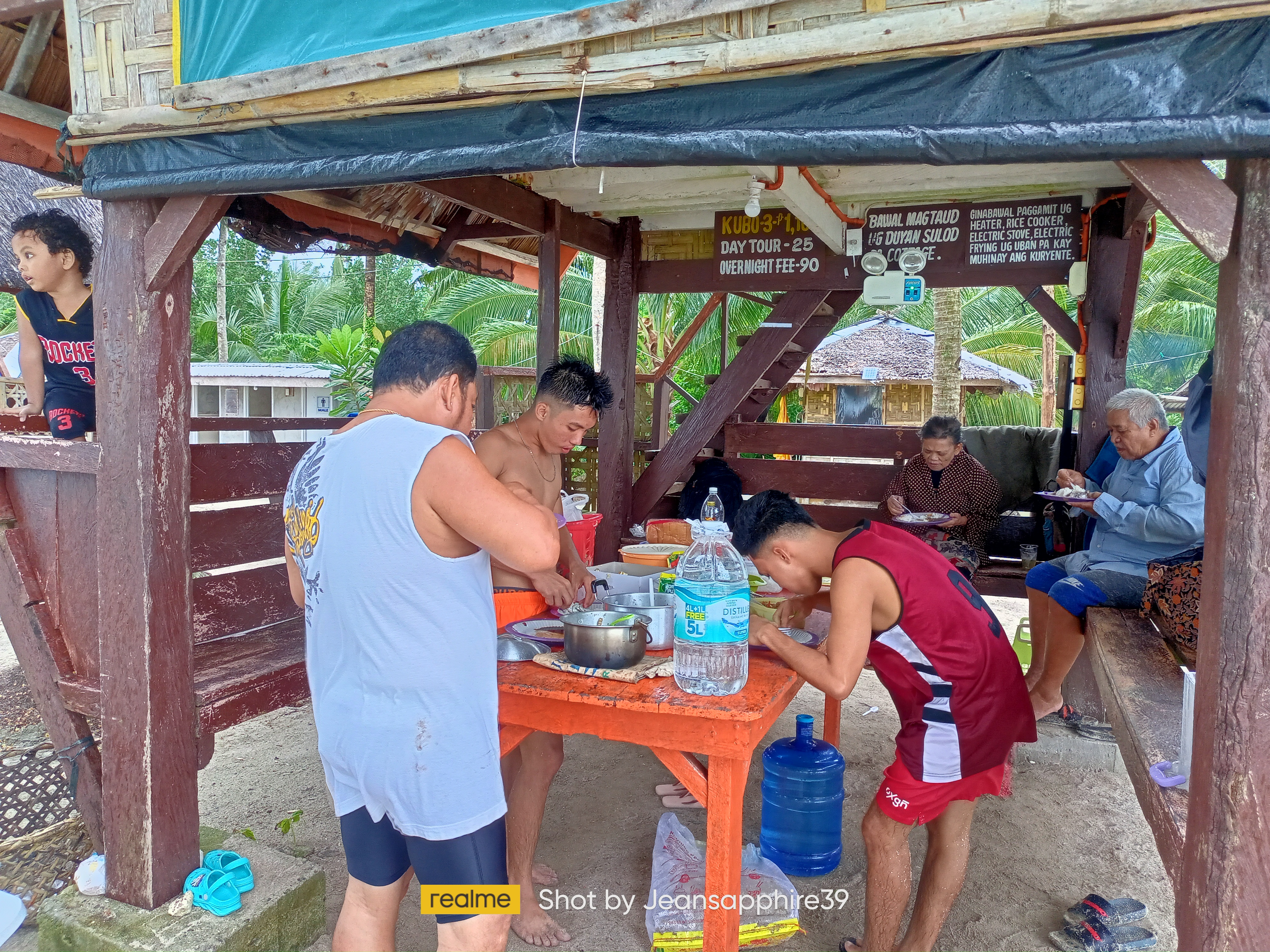 After few hours of swimming at the beach, we're having a lunch. Simple food that really satisfied our hungry tummy. I really loved kinilaw. It's a fresh fish. Are you familiar with it? It's really yummy, the ultimate favorite of some Filipino people.
The Bahay Kubo...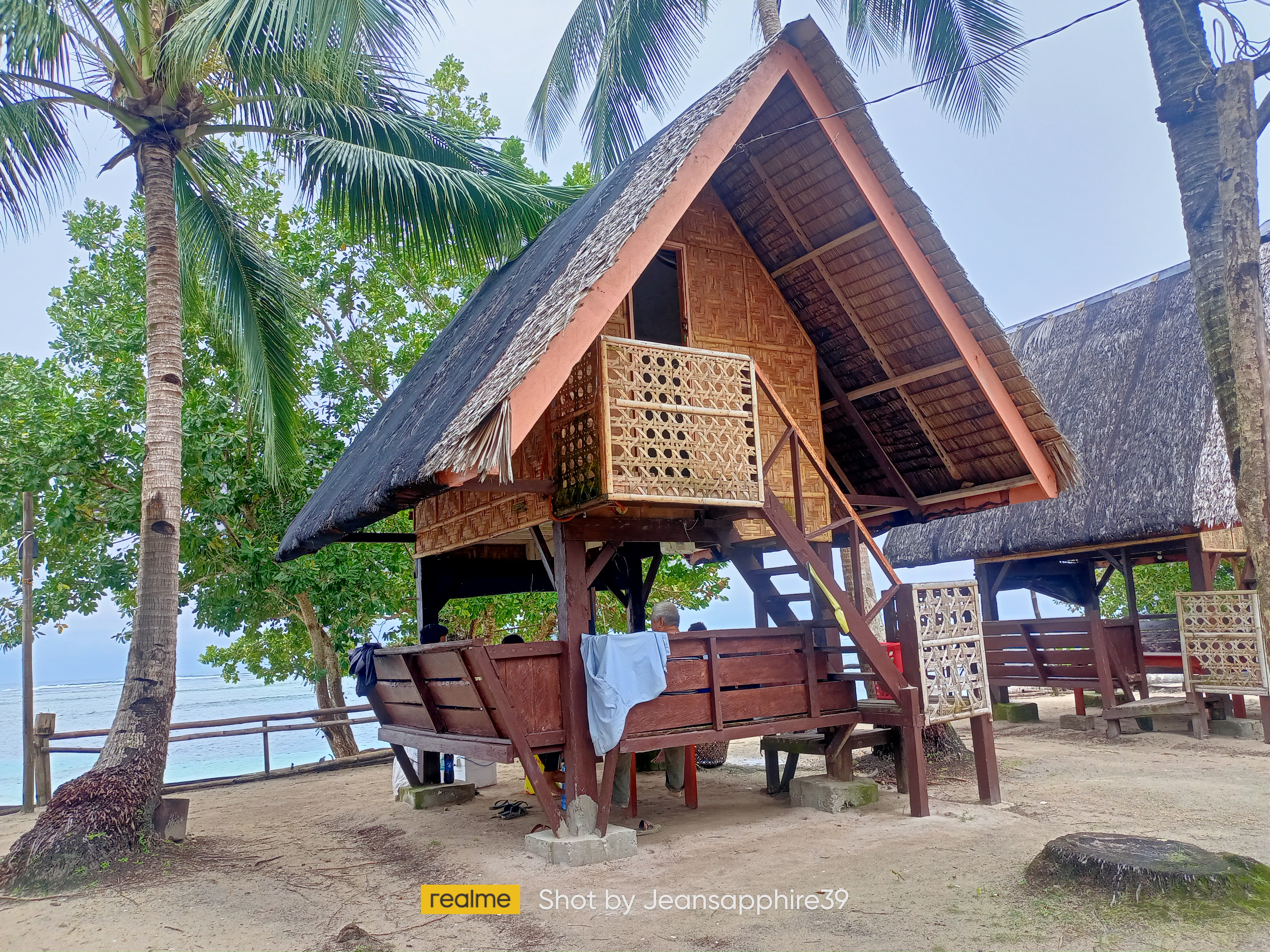 (Our Bahay Kubo for 1 night)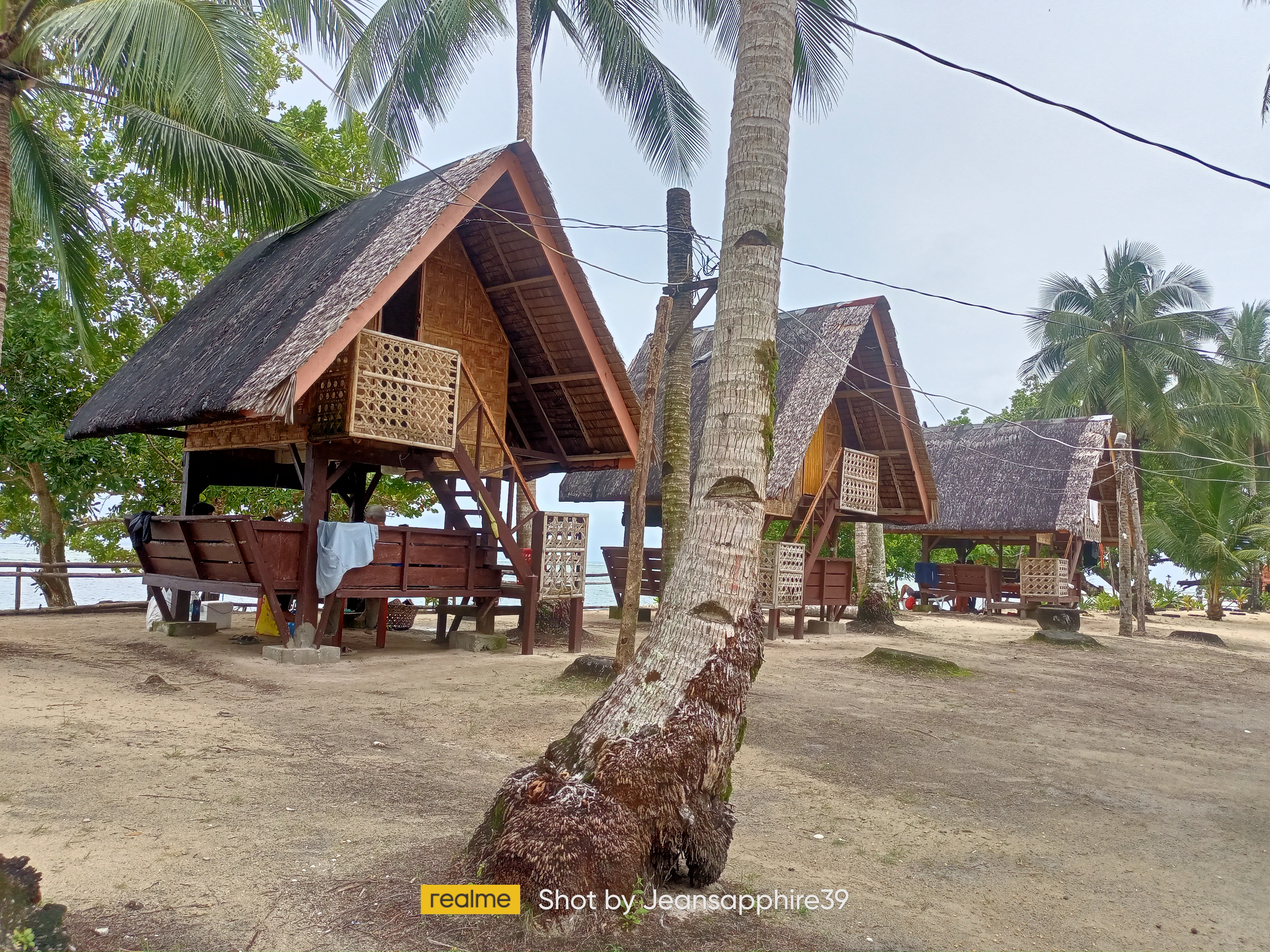 (The front view of Bahay Kubo)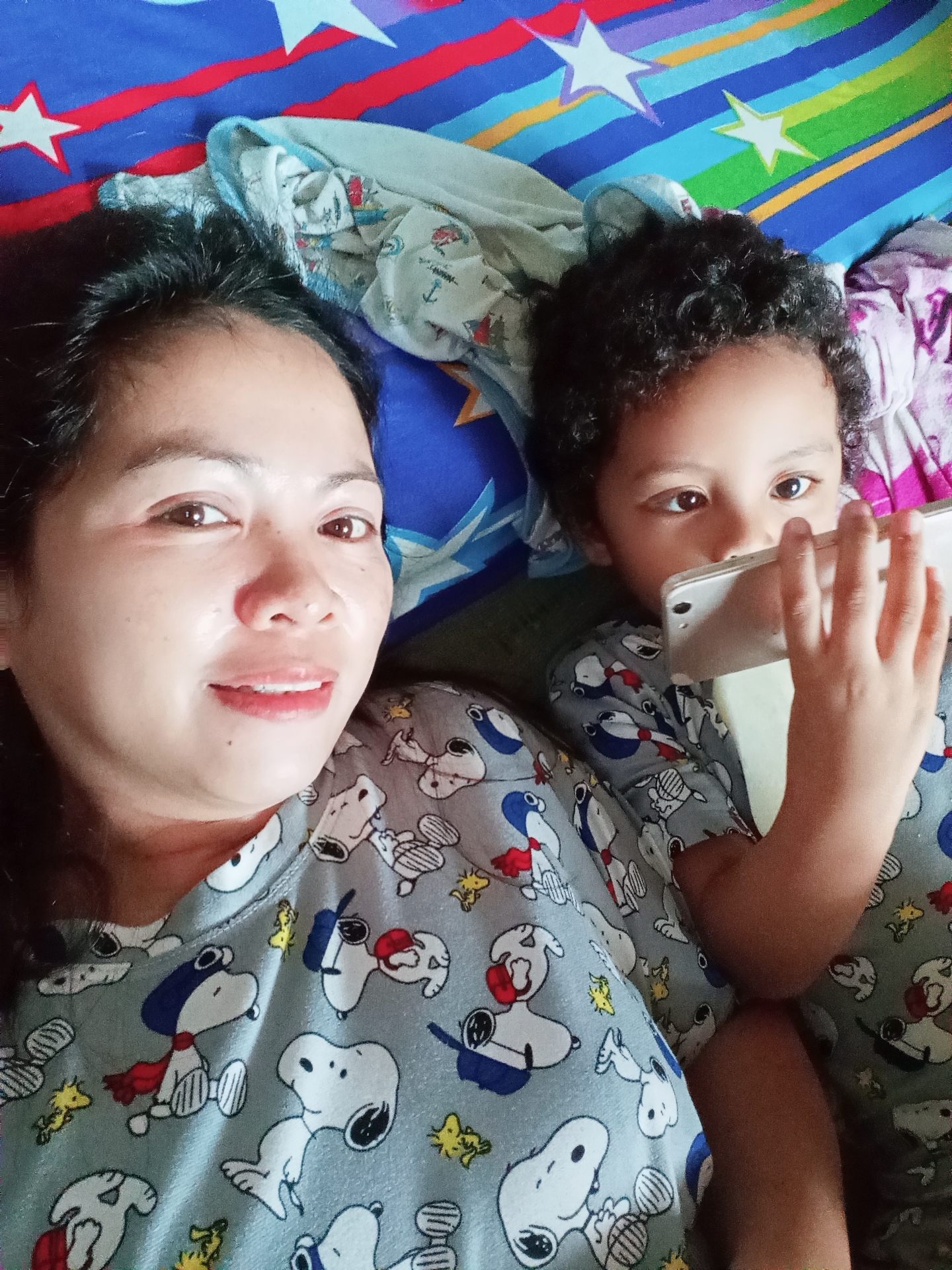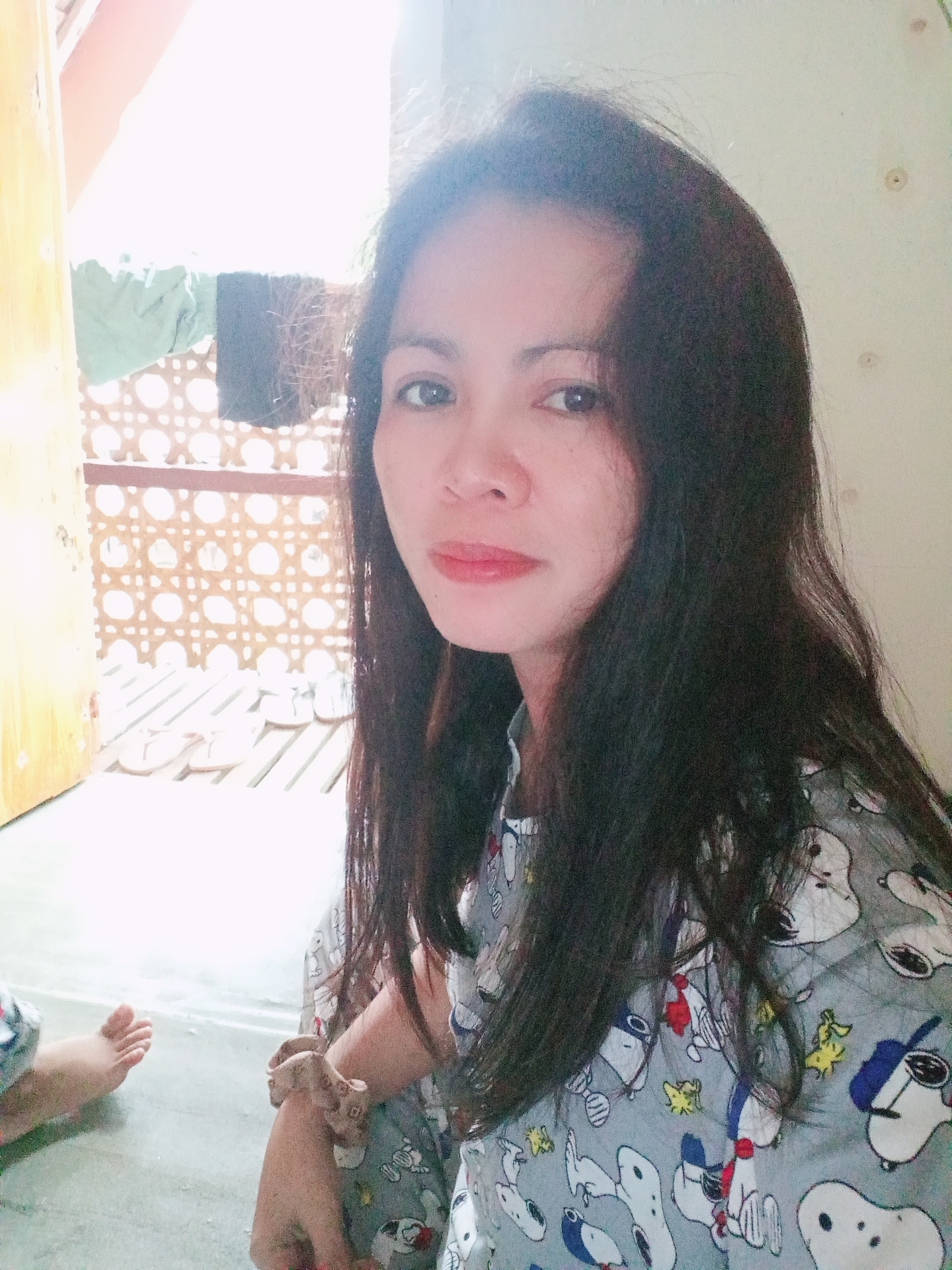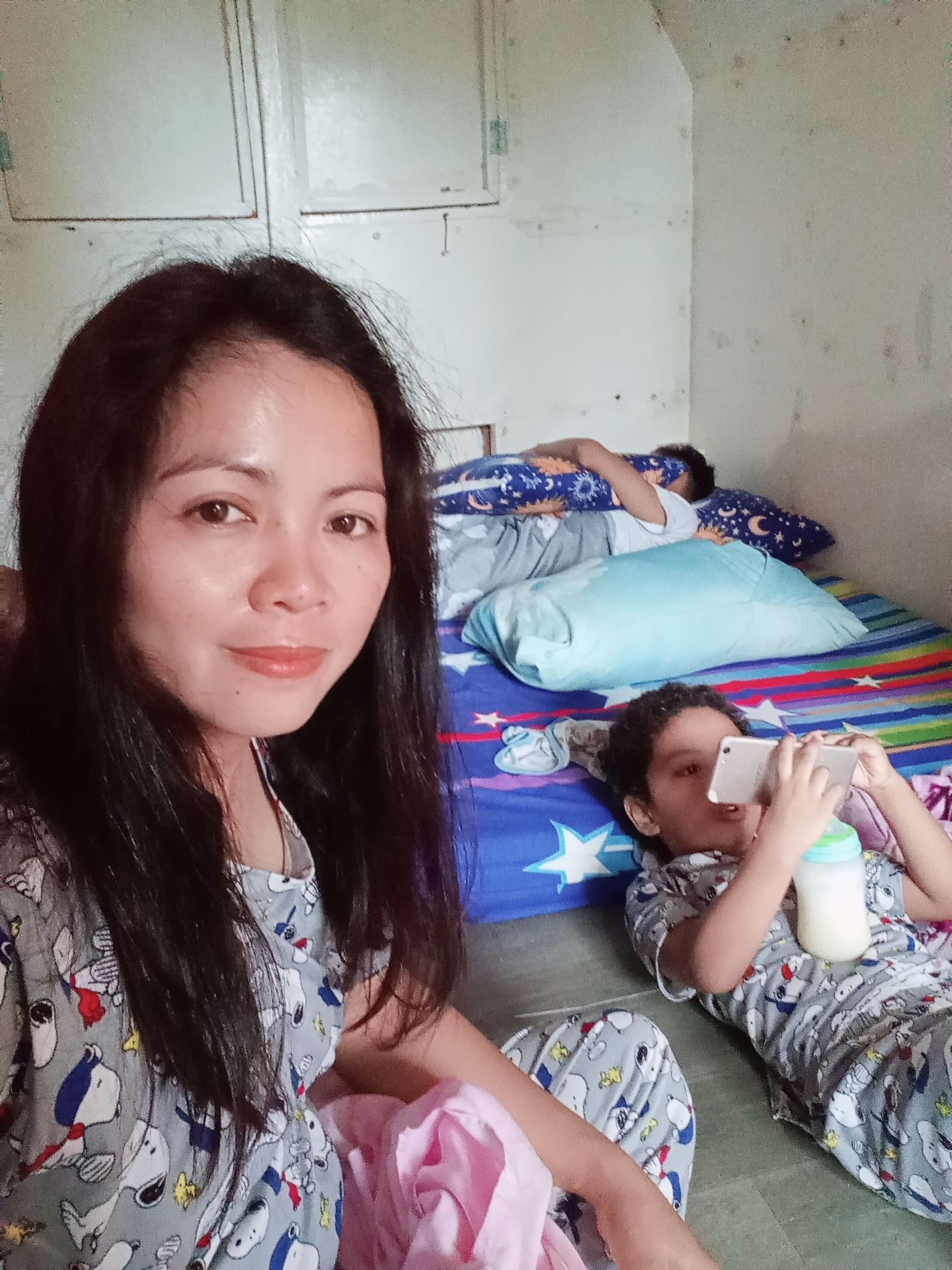 (Mhe and my 2 sons)
The first time I've seen this Bahay Kubo is through their Facebook page and you can visit them if you have spare time. It's really cute and it's not cold inside.
I didn't captured any sunset and sunrise because of the rain. So I stayed whole night upstairs along with my 2 sons.
Just visit their fb page:
https://www.facebook.com/orangesfbr?mibextid=ZbWKwL
Day 2....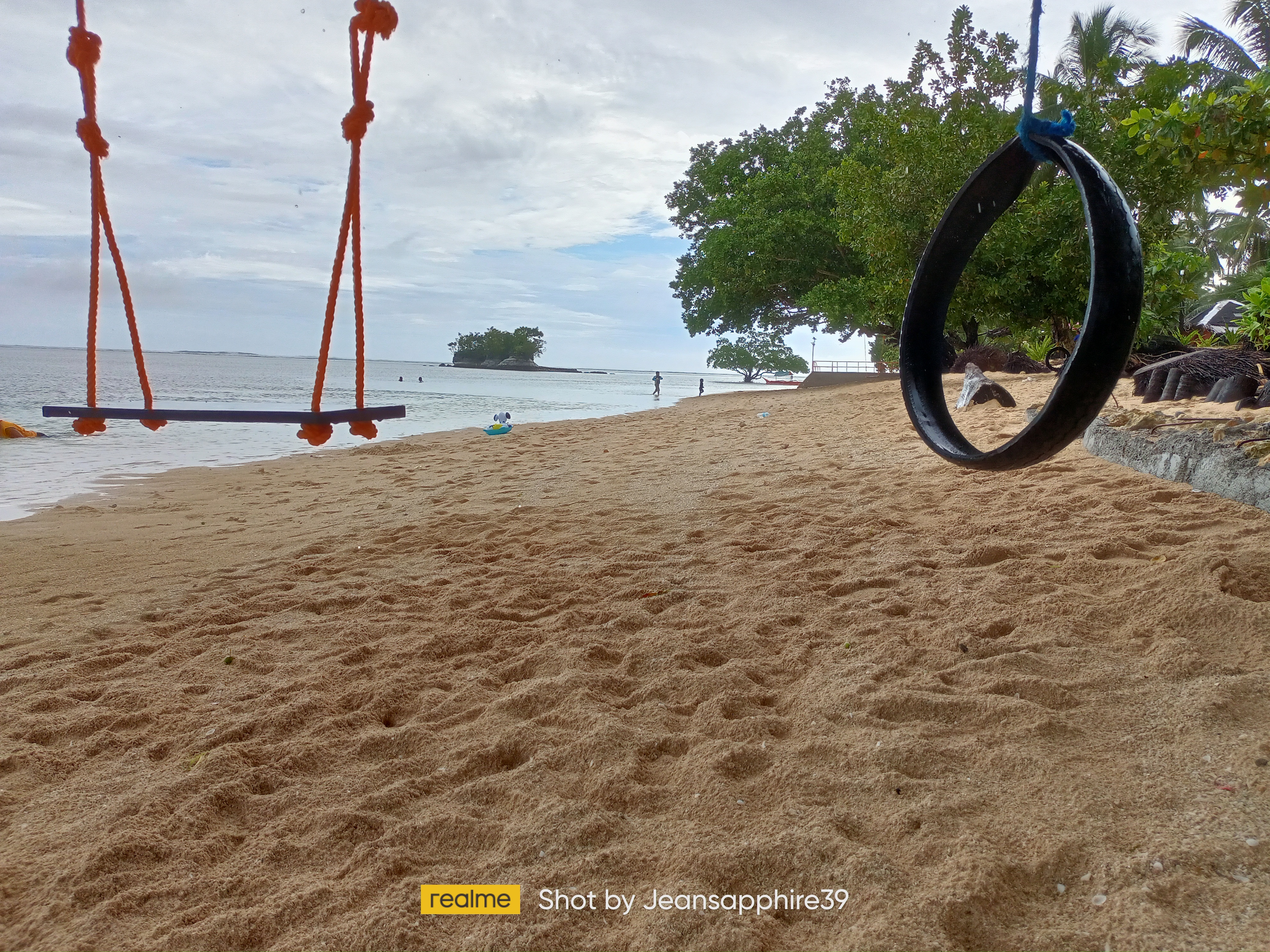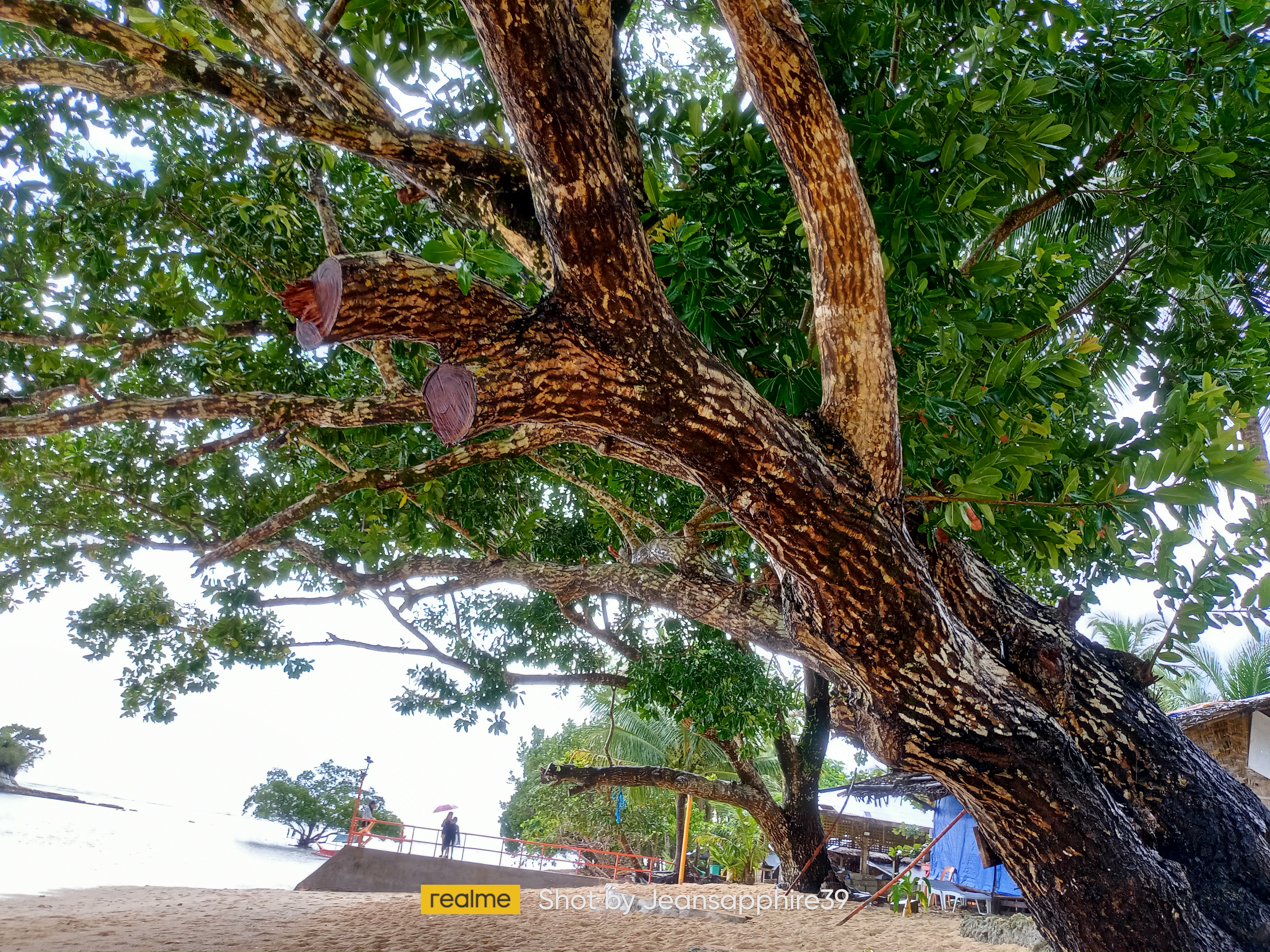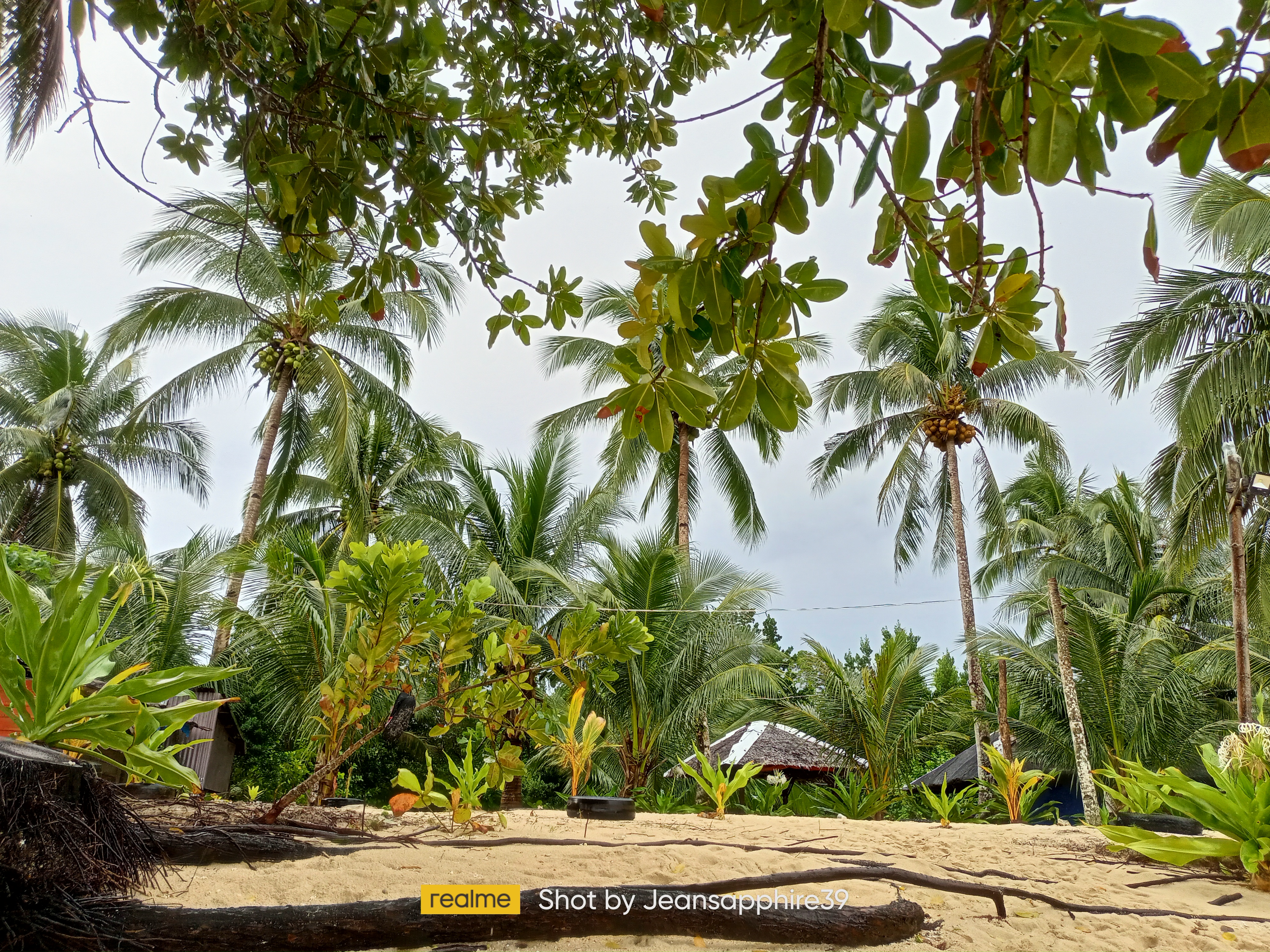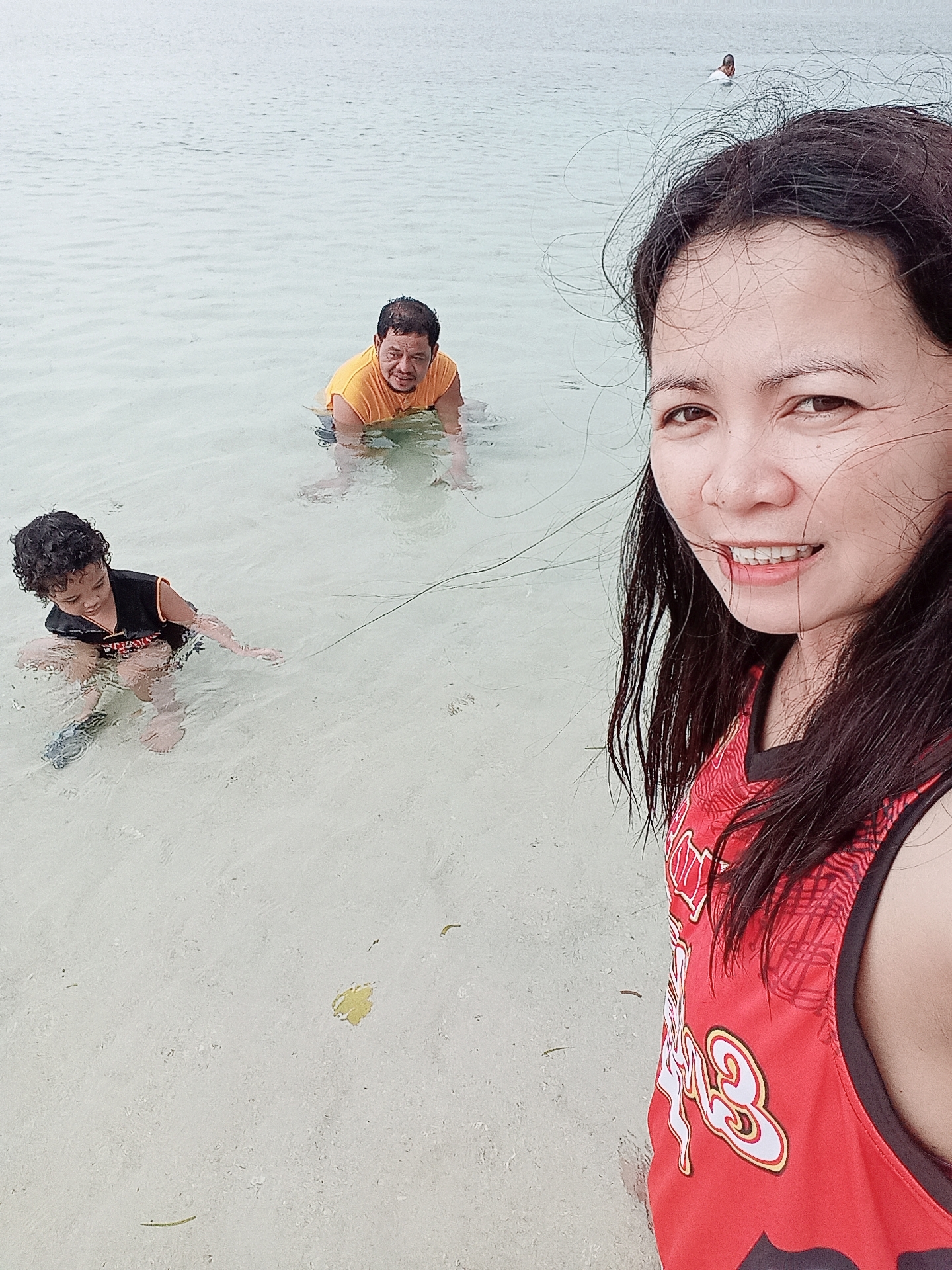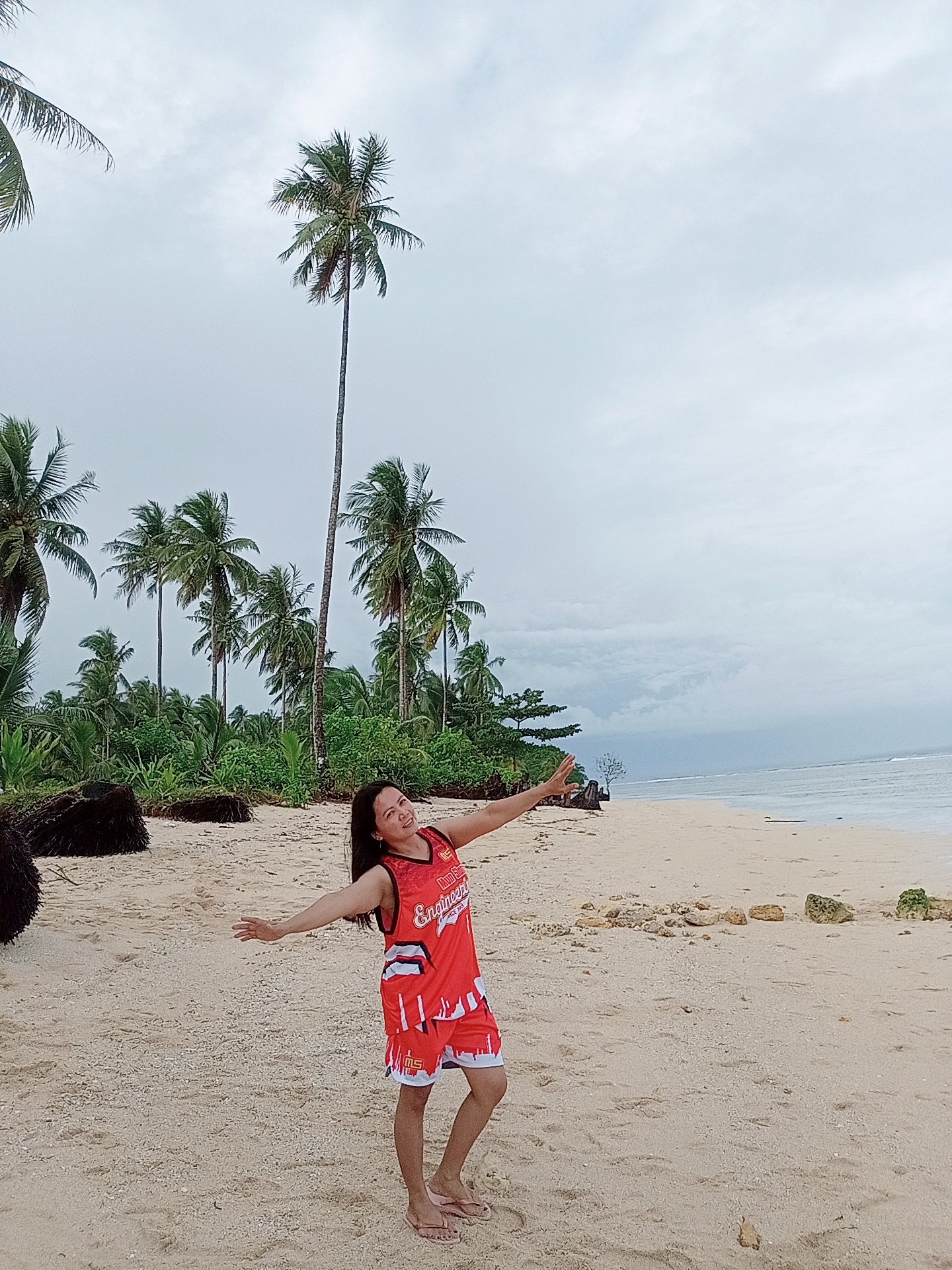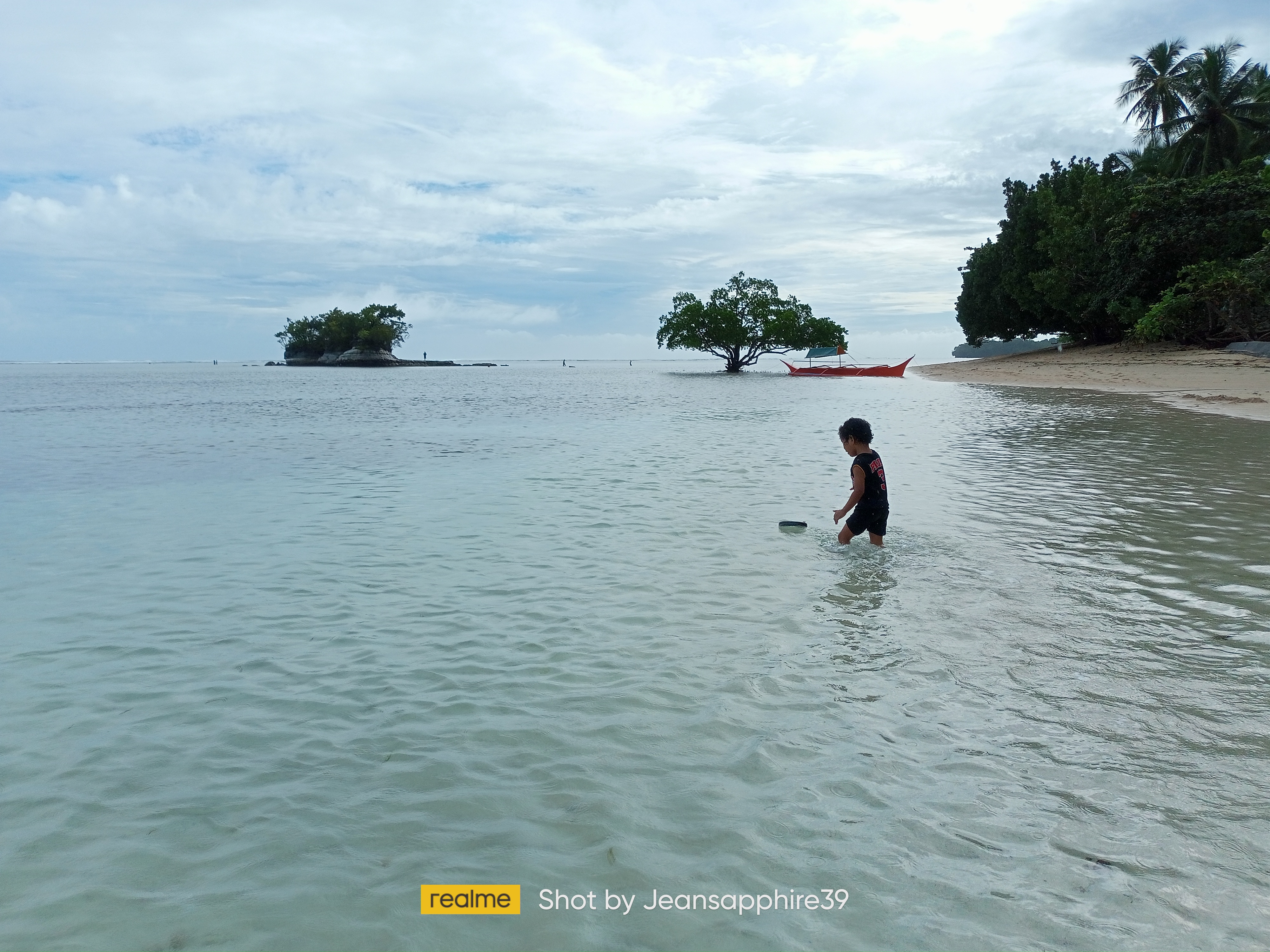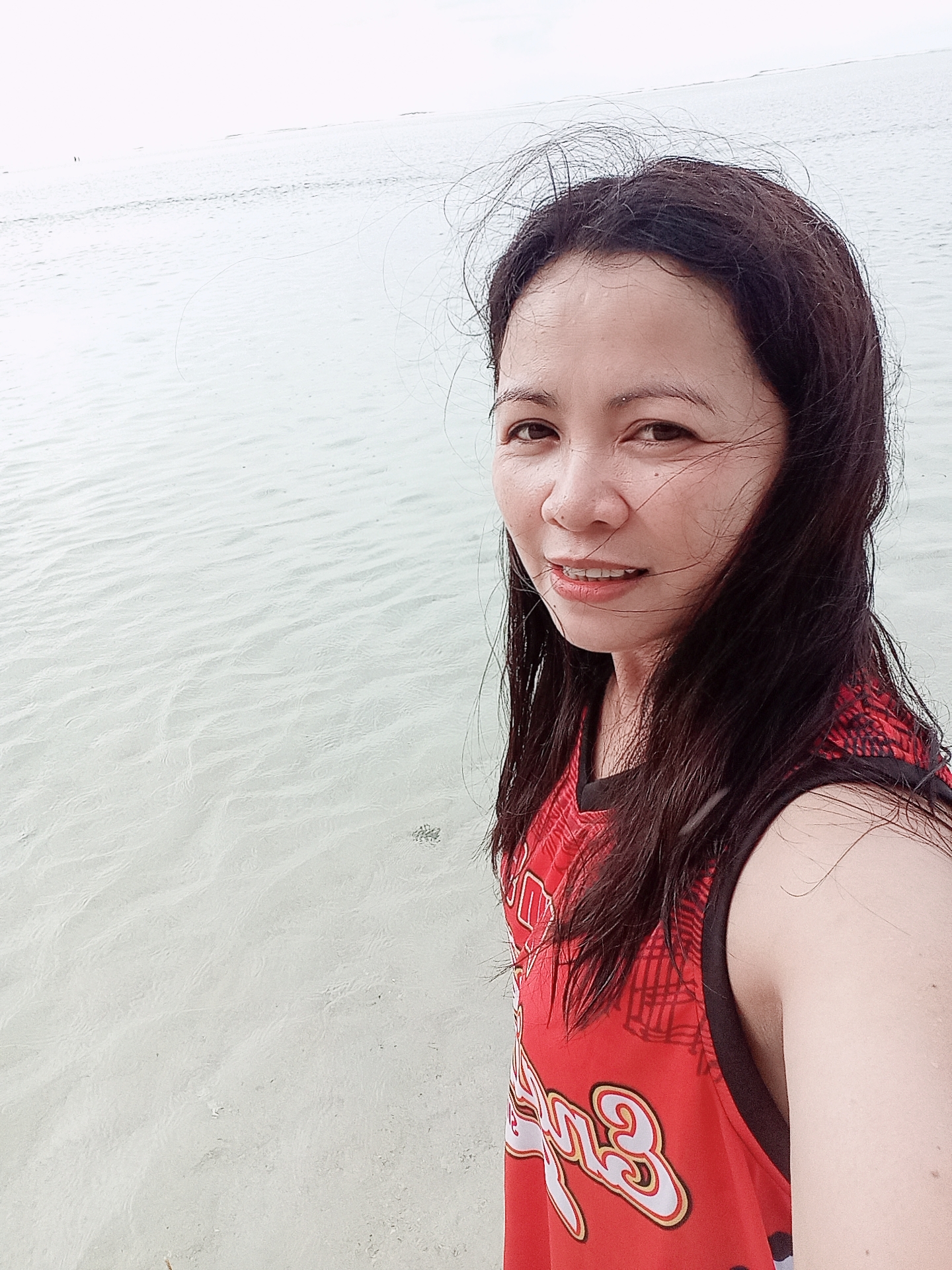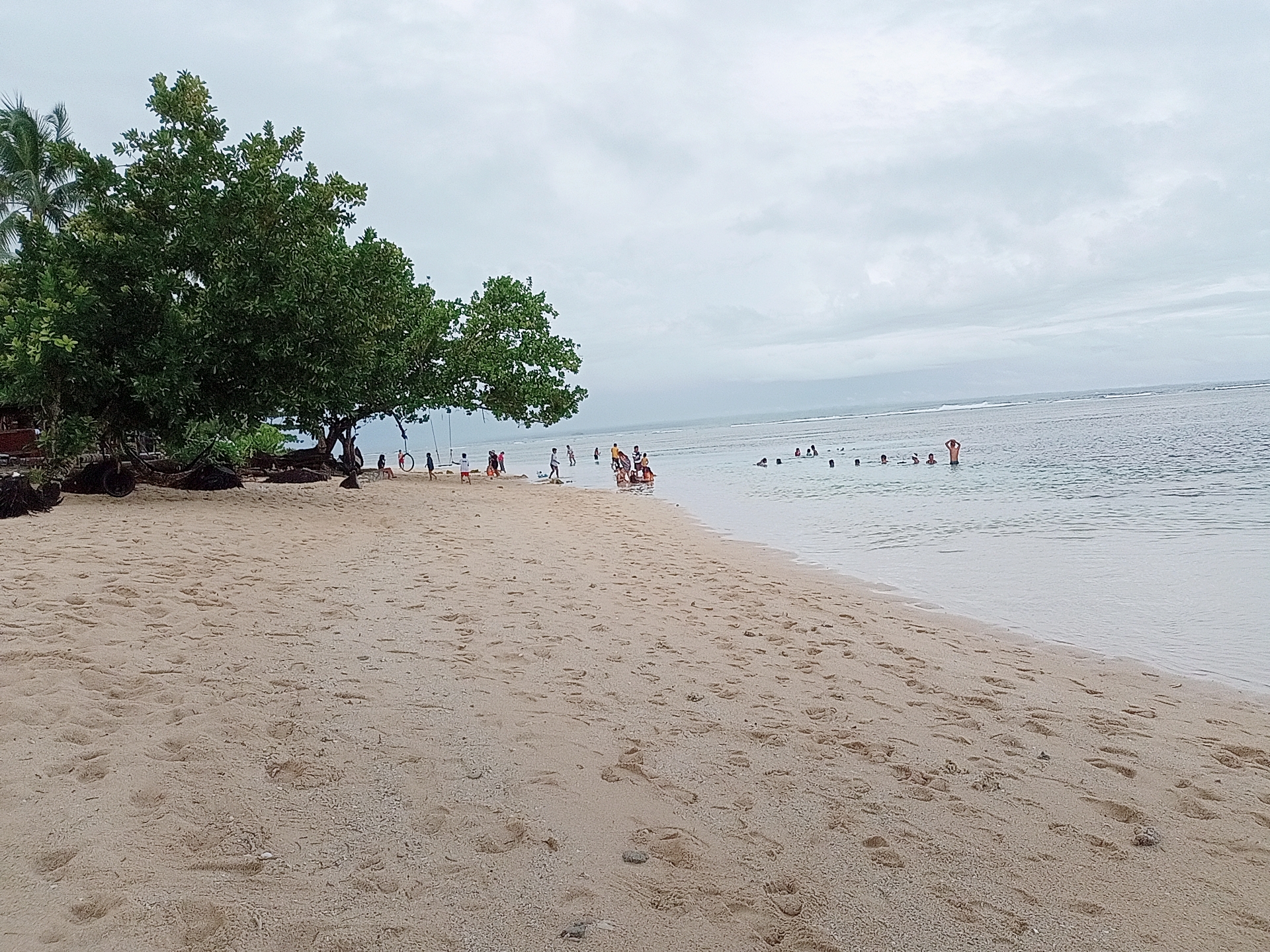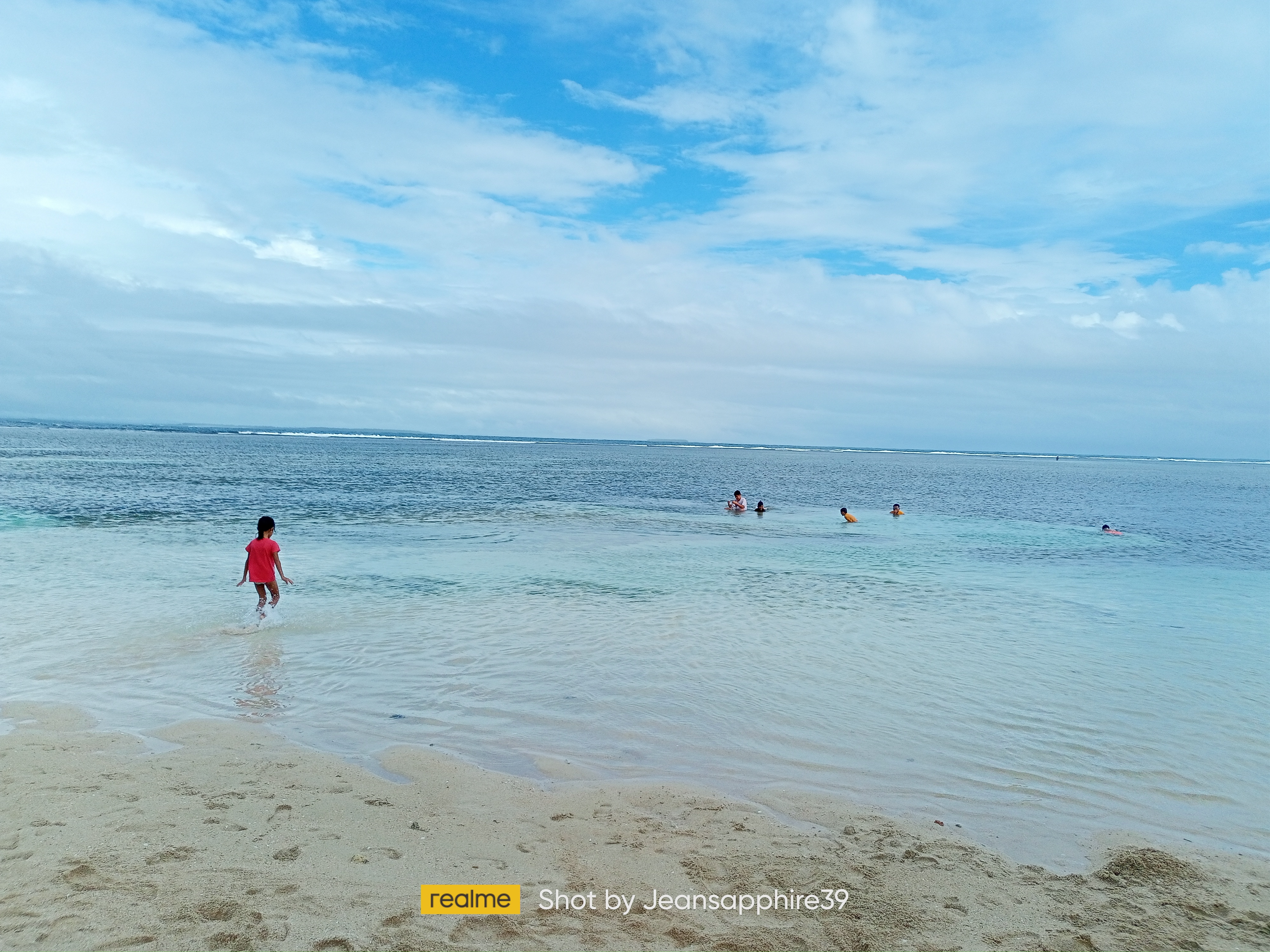 We have a nice sleep at the Bahay Kubo and no mosquitoes. After we finished eating our breakfast we start swimming again even it's raining. We really enjoyed the water even its so cold.
That beach is really a true paradise for me. I like the peace and quite of being at the sea. This place makes me relaxed that I can forget my problems for awhile. Our body next a relaxation sometimes for because we struggled a lot of problems. It's perfectly normal for a human being.
The owner of the resort...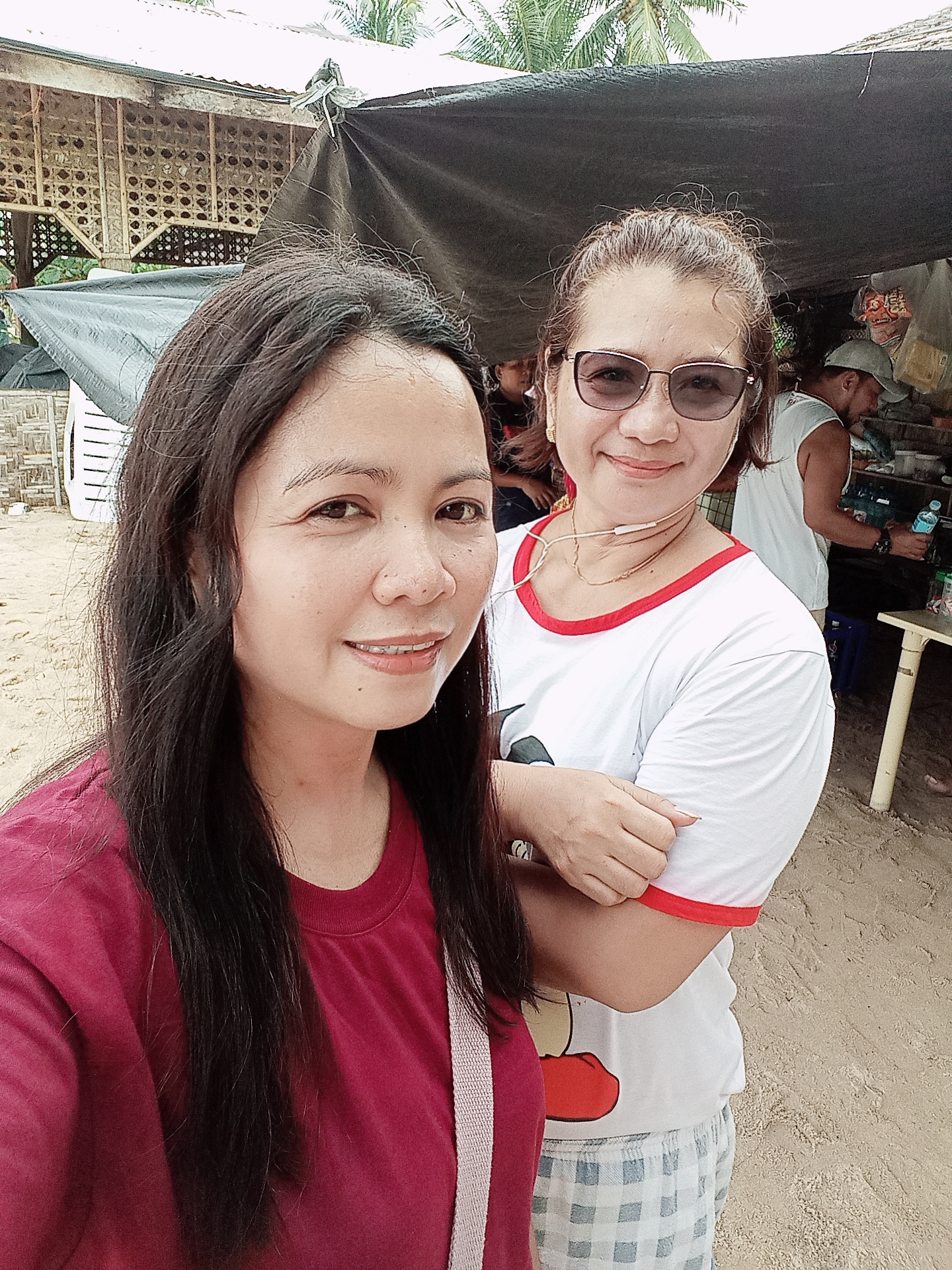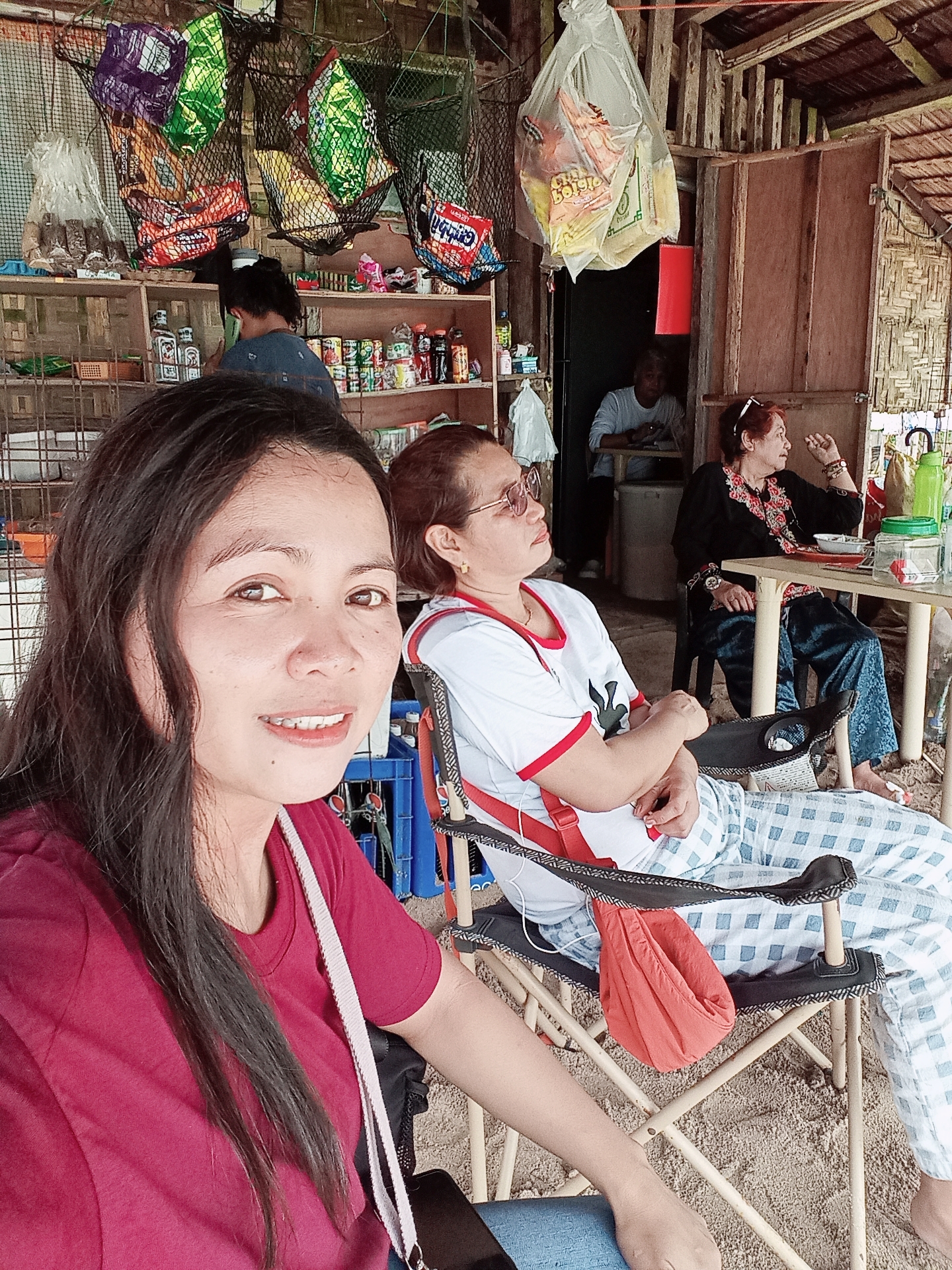 She's Georgin Lapinig. The owner of the resort and the 1st cousin of my partner. She treat us as family also especially to my kids. She's very humble and she dressed so simple also. I'm very proud of her because the resort become famous and I tell her that I'll include her resort in my blogs. She always thanking me for all the things that I've done to her.
The arc of Orange's Farm Beach Resort..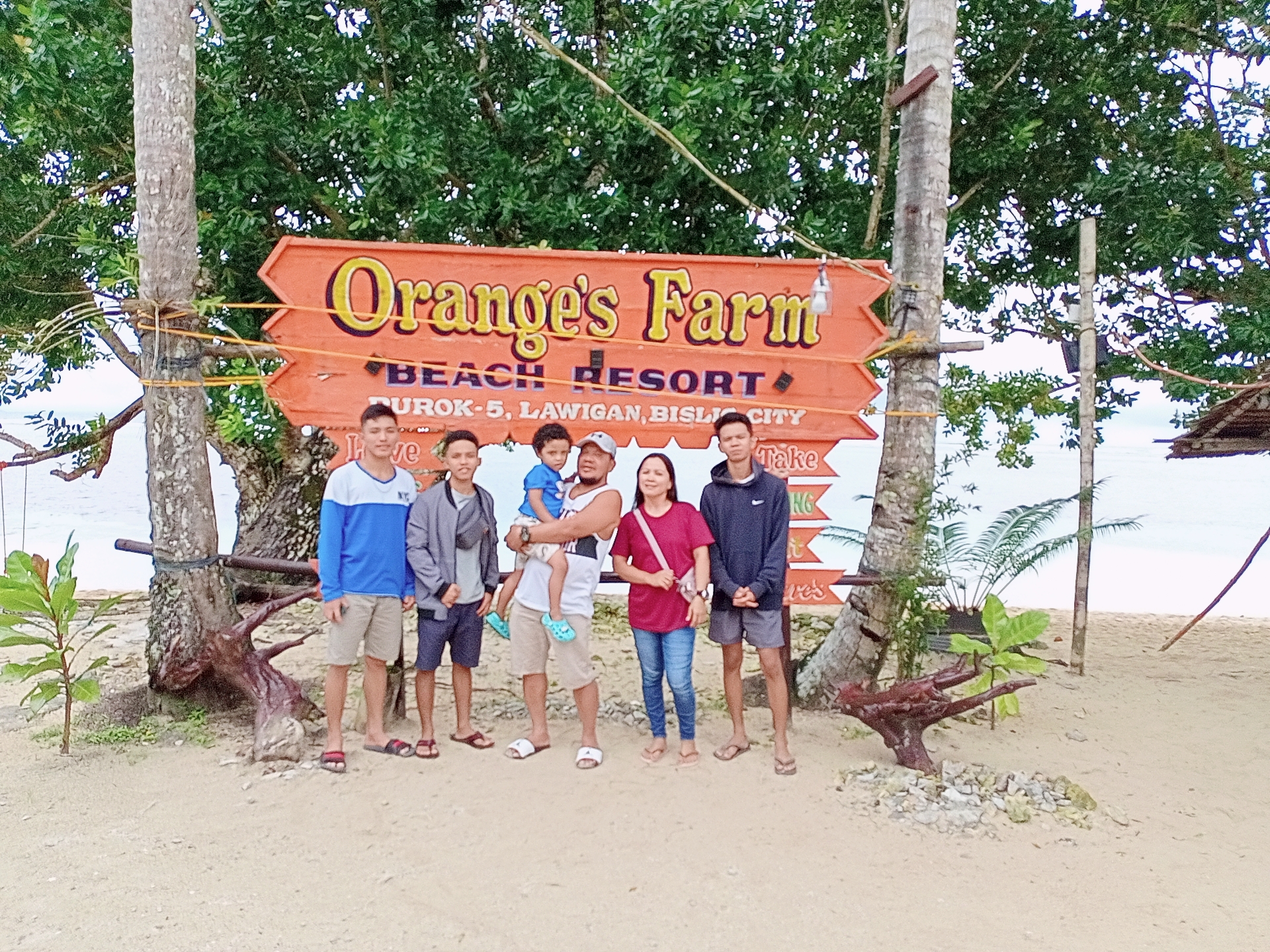 That's all for todays blog and thanks for dropping by. Hope you enjoy the beach🤗... Keep safe everyone.
Here's some videos @ the beach:
https://fb.watch/hUUuSr7sKA/
https://fb.watch/hUUwCjVBA3/
https://fb.watch/hUUFdQ0ixx/
https://fb.watch/hUUy2KUL2T/
https://fb.watch/hUUAinM19P/
https://fb.watch/hUUIAuVE9i/
https://fb.watch/hUUC3HGu
All the photos are originally mine...
Shot by: realme C25s
January 7, 2023
4:18 pm
Saturday
Philippines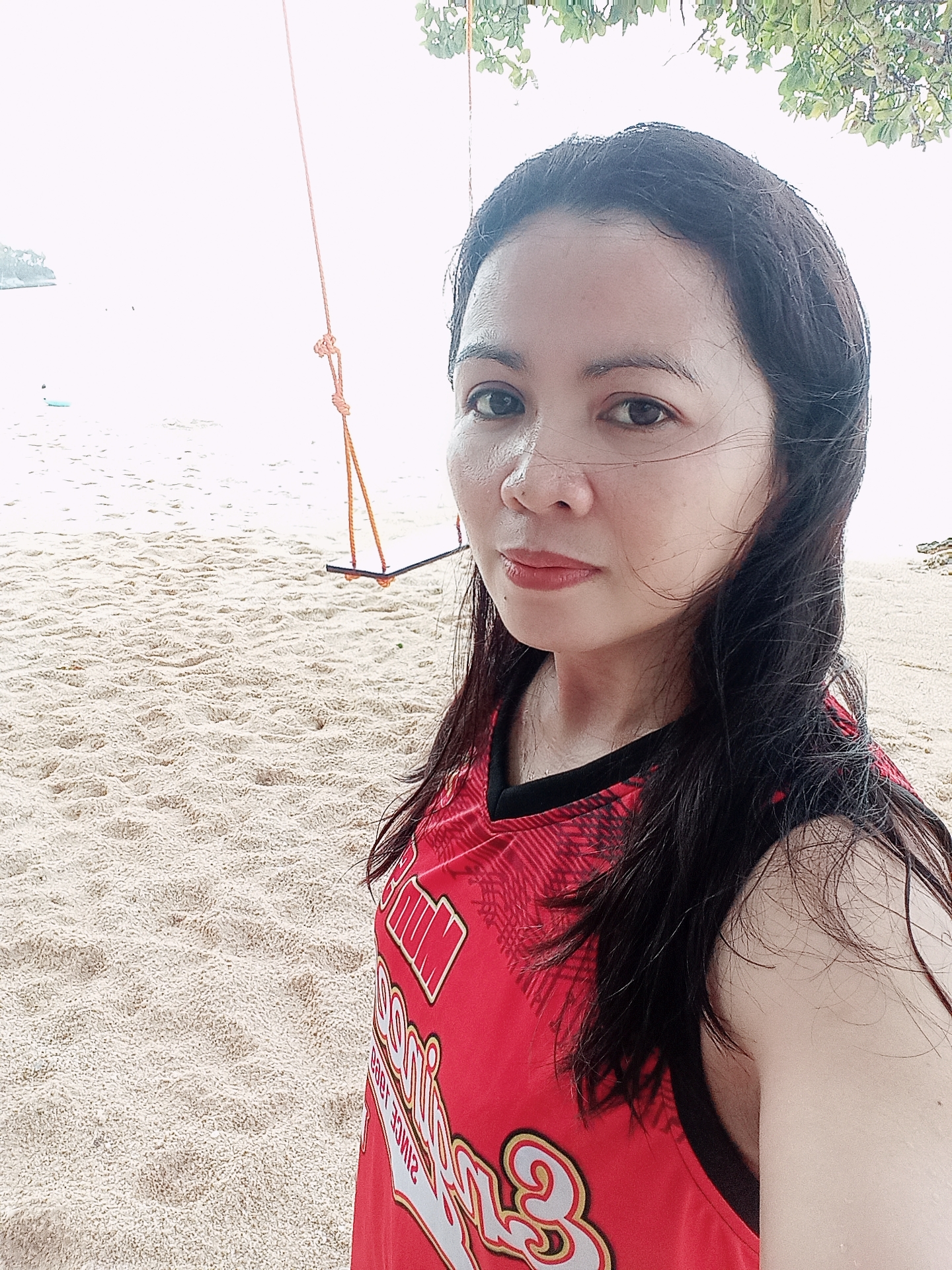 The fighter mom,
©Jeansapphire
---
---