"Engage in Exciting Competition with Splinterlands' Ghost Tournament and Get Updated with the Latest Townhall Summary"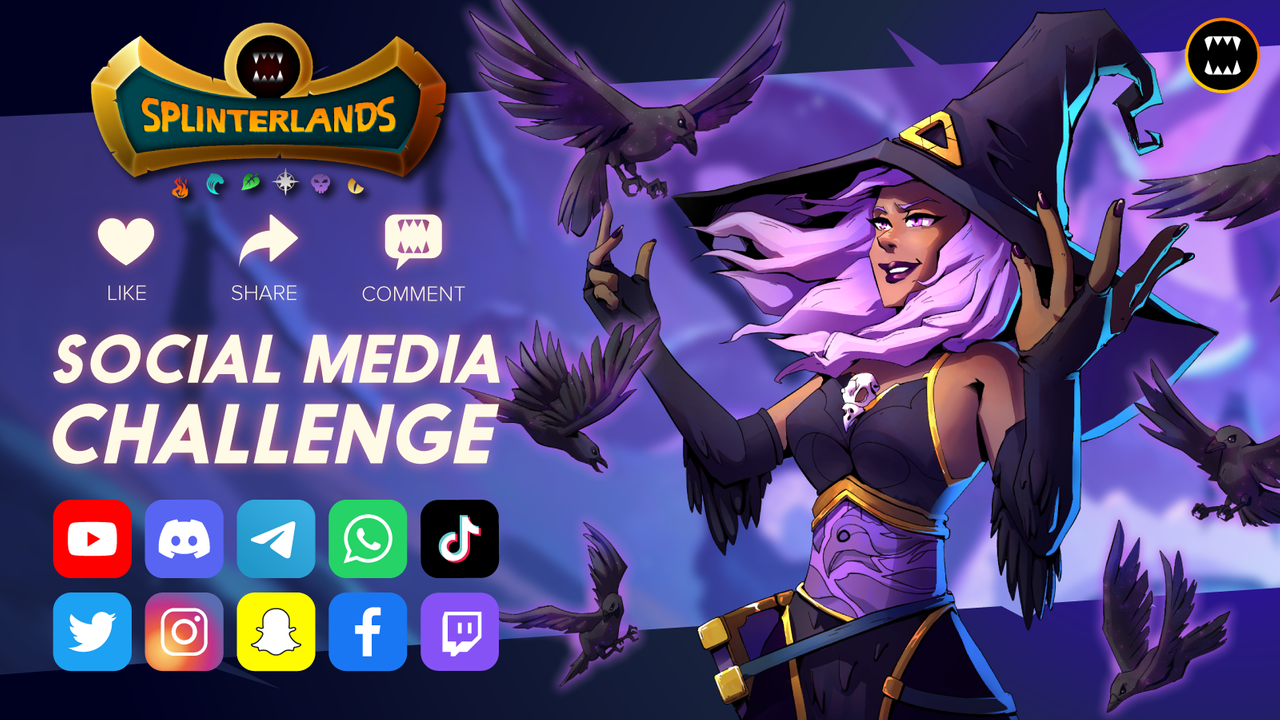 Do you love sharing your thoughts and experiences with fellow players on social media? Then you won't want to miss this latest challenge that's taking the Splinterlands community the Social Media Challenge!
---
So what are you waiting for? Join the Splinterlands social media challenge today and start sharing your love for the game with the world! Be sure to follow @Splinterlands on social media to stay updated on the latest news and updates about the challenge, as well as other exciting events and activities in the Splinterlands universe. Good luck, and have fun!

Investygator has released its Tuesday update, and there are several exciting developments to report. One of the most significant updates is the extension of Asset Locking to Titles. This means that users can now lock Titles, preventing them from being sold or traded until they are unlocked and the specified number of days have expired. This update provides users with an additional layer of protection and control over their assets.
Investygator has also added two new optional parameters to the marketplace_purchase, market_purchase, and market_rent operations. The expected_dec_price and dec_mismatch_percent parameters have been added to cover situations where blocks are behind or price feeds are incorrect. The transaction will now compare the current DEC price when processed against the passed-in expected_dec_price value. If the difference is greater than the dec_mismatch_percent, the transaction will be rejected. This update ensures that transactions are processed correctly, even in cases where there are discrepancies in pricing.
Chatter and marketing team has also provided some exciting updates. The team has been collaborating with Chibi Dinos, who wants to build a new game. Investygator is replicating the process they used to build GLG, creating a new platform called Invennium to help other people build games. Chibi Dinos will be the first company to use Invennium, and the marketing team is excited about the possibilities this collaboration brings. Onboarding through Invennium will help new games get into the web3 market and expand Investygator's user base.
Chatter is also working on attribution and retention through their SPL game. They are scraping data to redefine their lead funnels and inform how they change their onboarding process to help users find their product fit and clearly defined use case. The team is also working on strengthening their overall domain rating and climbing in rankings through backlink partners and targeting first page on google for core keywords. Beth is back to manage partnerships full time, and the team is excited to kick back off with ads as CPA was running at $33 before the bear hit.
Chatter is also looking at new game modes to monetize the game beyond sales and single point of sale promo cards. The team is considering battle passes or arena runs like those seen in Hearthstone, giving players the opportunity to engage and earn back without steep barriers to entry costs. Other games, such as GLG and Arcade Colony, are in development and will be cross-promoted in a circular ecosystem. With the GLG launch, MLS players will promote the game, and the team will cross-promote to SPL, bringing in new audiences.
Weirdbeard has also announced several exciting updates, including the availability of a promo card for purchase, validators in June, Land 1.5 in June, bug clean up, and PayPal and battle issues. The team is also working on tech modernization and on the horizon is a mini-set after Land 1.5, Battles 2.0, new player tutorials, new user experiences, and new game modes. The team will also hold a Ghost tournament this Friday at 3 pm EST.

What are my thoughts on the update?
Based on the the updates, it seems that the company is working on several initiatives to improve its product offerings, attract new users, and retain existing ones. First is the extension of asset locking to titles is a useful feature that can enhance the security and value of the platform for users. Secondly, the addition of new optional parameters to marketplace operations can help ensure that transactions are processed accurately and efficiently, minimizing the risk of errors or discrepancies in pricing.
Then the partnership with Chibi Dinos and the launch of Invennium as a platform to help other game developers build their games are exciting developments that can help expand the company's user base and generate new revenue streams. The focus on attribution and retention, as well as the use of data analytics to inform user onboarding and engagement, shows a commitment to improving the overall user experience and satisfaction.
Lastly, the exploration of new monetization models, such as battle passes and arena runs, is a smart move that can help the company generate additional revenue while providing users with more engaging and rewarding gameplay experiences. The cross-promotion of different games within the ecosystem, as well as the partnership with MLS players, can also help attract new users and expand the company's reach.
What are my thoughts on the Ghost tournament this Friday?
The ghost tournament is an exciting opportunity for players to showcase their skills and compete with some of the toughest opponents in the league. With the tournament providing all the necessary cards, players can fully engage in the competition without having to worry about owning or renting specific cards. Although the competition can be challenging, it provides an excellent chance for real players, like myself, to experience the thrill of competing in a tournament within the Splinterlands community. It would be fantastic if the ghost tournament were to become a regular occurrence, allowing even more players to test their skills and engage with the community in a fun and exciting way. Although I was unable to make it past the second round this time around, I'm looking forward to the next tournament and the opportunity to compete once again.

That's it for today's "Social Media Challenge"! Let's us all spread this game in the world and make a larger community. This latest townhall proves that the team are making their move to make this game enjoyable and playable because of their adjustments everyweek. Let's us all hope to make it to the top. I hope you found this interesting and see you all next Social Media Challenge. Thanks guys!!!

Join the Fun and Play Splinterlands
SIGN UP/REFERRAL HERE:

Credits:
SPLINTERLANDS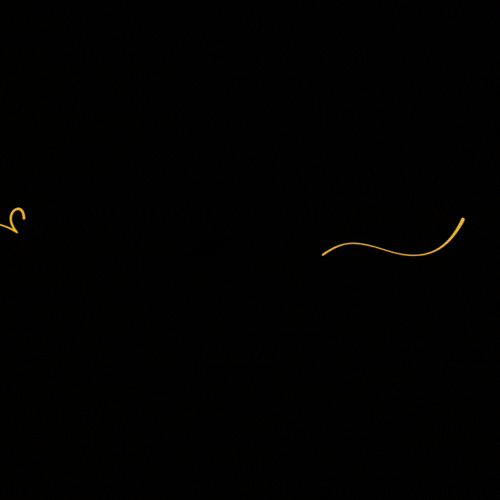 ---
---