The weather hanging in the wind - Short Story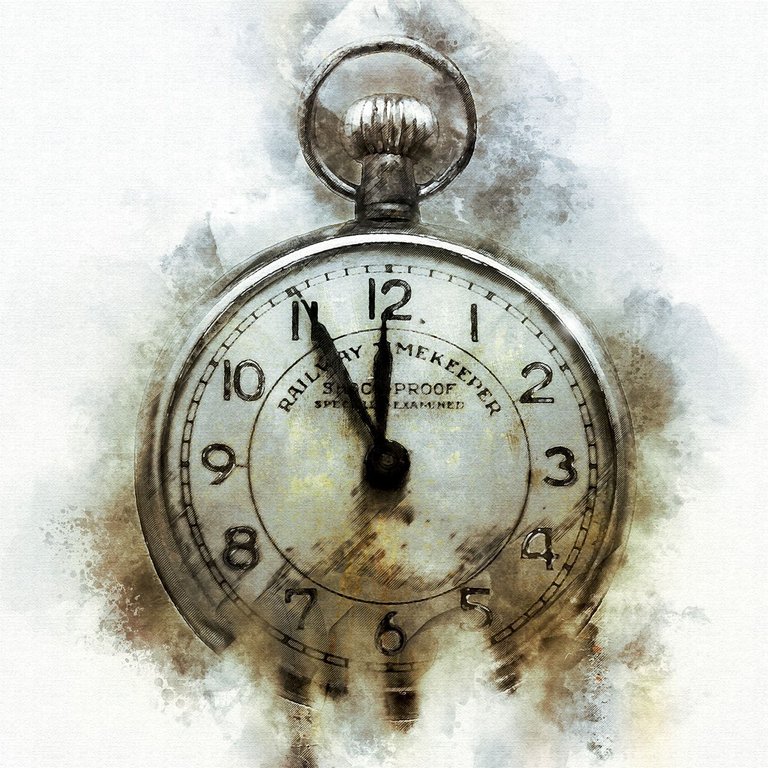 Fuente by darksouls1
Dexter, wakes up as he does every morning, eager to continue sleeping and pulling the covers tightly over his head. However, responsibility calls, as his father always tells him "to be successful you have to get up early". Half asleep, he still squeezes his eyes to shake off the sleep, this time it is costing him more than ever to get up, a terrible pain in his back and his left knee makes him fall back to bed, however, he decides to ignore it and tries again to stand up to go to the bathroom to wash himself.
Still very tired he drags his feet to the bathroom and to get rid of his sleep, without thinking he opens the shower and after removing his clothes he gets into it, that always works for him, but this time, his body seems to have received a beating at night, he takes his toothbrush and gets ready to brush them in the sink, after playing them and directs his gaze to the mirror a shiver passes through the back of his neck, a stranger is in the mirror, an old man with completely white hair is staring at him.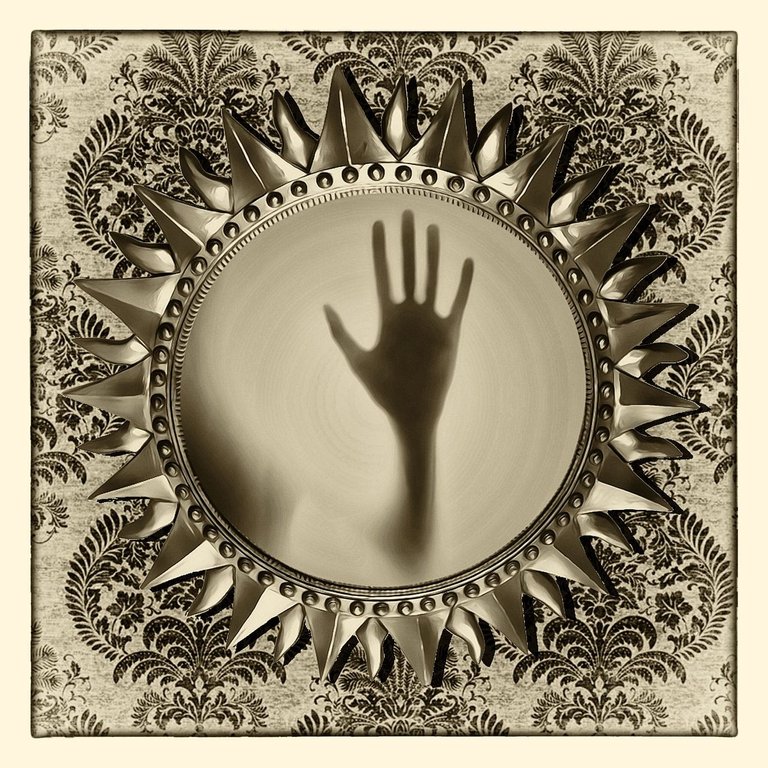 Fuente by darksouls1
A stifled scream inside him turned into an overwhelming silence and with his heart racing he realized that this old man seemed to imitate everything he did, head movements, some grimaces and even the movement of his hands, he left the bathroom as fast as he could and went to the dining room to call his parents and make sure he was just imagining that, however, when he left he found no one, he was lost in a place he had never seen before, with much fear he put on some clothes and decided to leave that place as soon as possible,
Suddenly someone knocked on the door, startled and without understanding what was happening, Dexter did not answer, he stood in front of the door waiting for the worst, but someone behind the door took out some keys and began to open it, time seemed to pass in slow motion for Dexter, as he was still scared and nervous about everything that was happening.
-What's up Grandpa, were you waiting for me? -said a girl kindly.
-Grandpa? What are you talking about? Who are you? -said Dexter, terrified.
That girl looked very confused too, she knew that Dexter didn't make that kind of jokes, he was a quite serious man, so she got worried.
-Hi Dexter, I'm Molly, we're friends. -Molly said with a smile on her face.
Dexter noticed Molly's friendly face and felt a little more relieved, that sweet girl didn't seem capable of hurting him and besides, she could answer some doubts he had.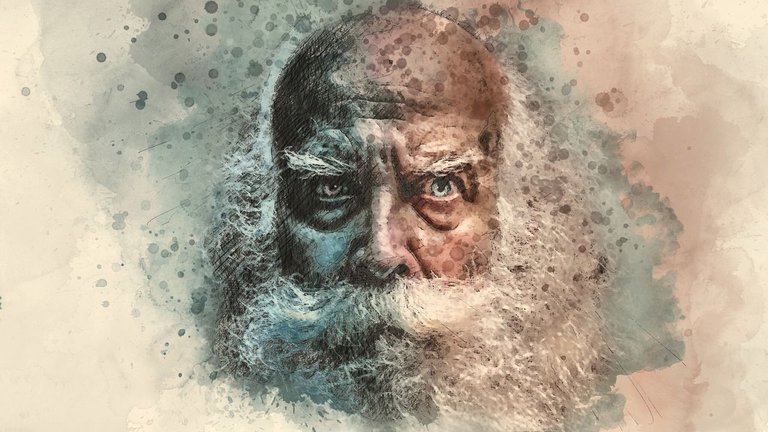 Fuente by ArtTower
-Molly, where am I, where are mom and dad and who is the old man I saw in the mirror?
Molly suddenly stopped smiling and became concerned about Dexter and tried to answer his questions carefully so as not to cause him any crisis. Dexter a few months ago had started to forget things, his doctor said that the Alzheimer's would get worse and worse and that the time would come when he wouldn't remember anything or would remember only bits and pieces of his past, so far he could still live at home but now, it wasn't safe to leave him alone.
Molly wanted to hug him, but she knew he might not take it well, so like every day, she just sat down to talk to him and tell him some stories, while they waited for mom and dad to arrive, time flew by with the wind, but Dexter can't remember or feel it.

---
---