5 planchas para trabajar el abdomen. || 5 planks to work the abdomen.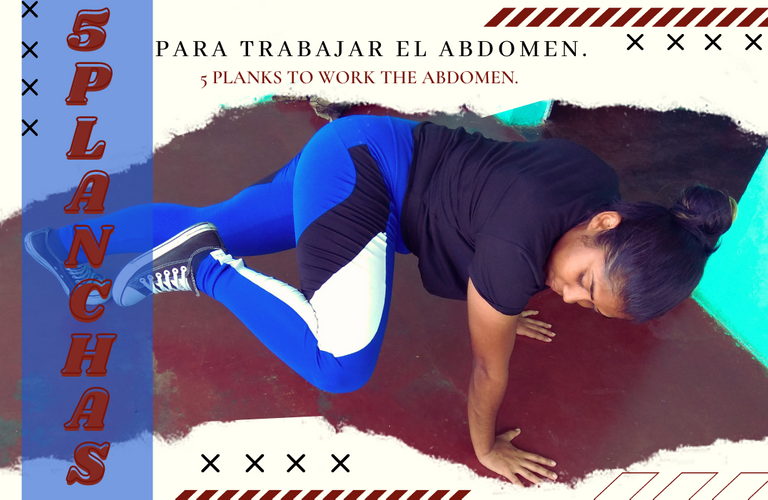 Made in Canva
Empezar la semana activos, moviendo el cuerpo para tener energía, las planchas son un tipo de ejercicio que requiere de resistencia, uno de los ejercicios más completos para fortalecer la zona abdominal, la cintura y los hombros, los que hemos hecho planchas sabemos que es el minuto más eterno de toda la rutina, pero vale totalmente la pena, para que una plancha sea efectiva debemos hacer una buena técnica contraer el abdomen lo más que podamos para sostener la postura.
Start the week active, moving the body to have energy, planks are a type of exercise that requires resistance, one of the most complete exercises to strengthen the abdominal area, waist and shoulders, those who have done planks know that it is the most eternal minute of the whole routine, but it is totally worth it, for a plank to be effective we must make a good technique contracting the abdomen as much as we can to hold the posture.
---
En lo personal me gusta trabajar la zona media con planchas, aunque mi técnica no es la mejor he podido mejorarla con la práctica, ser constante es la clave para lograr posturas efectivas, esta rutina es corta pero efectiva, sentirás como trabajas todo el abdomen, pero recordemos que lograr un abdomen marcado es producto de una buena alimentación, si queremos lucir abdominales marcados debemos reducir el nivel de grasa de la zona, sin más a entrenar...
Personally I like to work the middle area with planks, although my technique is not the best I have been able to improve with practice, being consistent is the key to achieving effective positions, this routine is short but effective, you will feel how you work the entire abdomen, but remember that achieving a marked abdomen is the product of a good diet, if we want to look marked abs we must reduce the level of fat in the area, without further training.

Mi gato se ve descansando al fondo de la imagen, no quería interrumpir su sueño.
My cat is seen resting in the background of the image, I didn't want to interrupt his sleep.
---
Acondicionamiento:
Conditioning:
Antes de empezar con la rutina es necesario activar el abdomen, me gusta tomar un palo colocarlo en la parte alta de la espalda y rotar la cintura, debe ser un movimiento preciso con las rodillas semi flexionadas y las piernas a ancho de hombros, realizo 30 repeticiones de este ejercicio x 4 series.
Before starting the routine it is necessary to activate the abdomen, I like to take a stick and place it on the upper back and rotate the waist, it must be a precise movement with the knees semi bent and legs shoulder width apart, I perform 30 repetitions of this exercise x 4 sets.
---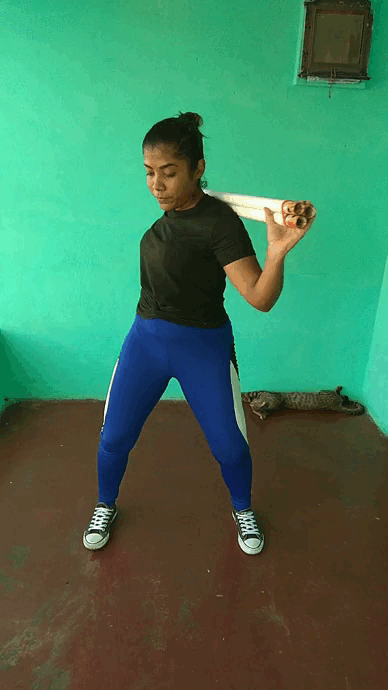 Rutina:
Routine:
---
1. Movimiento:
Movement:
El escalador es un movimiento muy dinámico que pone a tope el abdomen, para hacerlos debemos estar en posición de plancha alta y llevar de forma consecutiva las rodillas hacia el pecho, realicé 20 repeticiones x 5 series.
The climber is a very dynamic movement that puts the abdomen to the top, to do them we must be in high plank position and consecutively bring the knees to the chest, I performed 20 repetitions x 5 sets.
---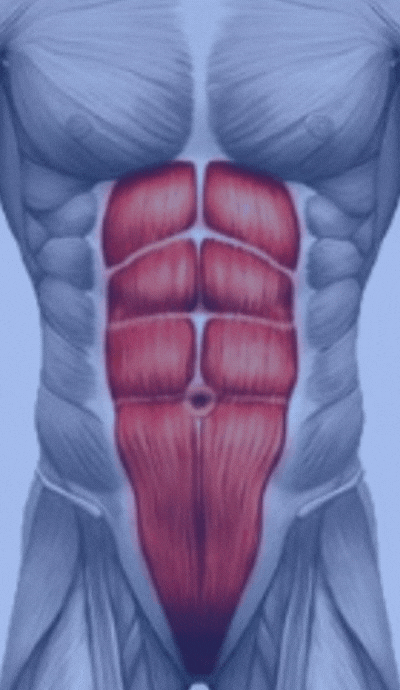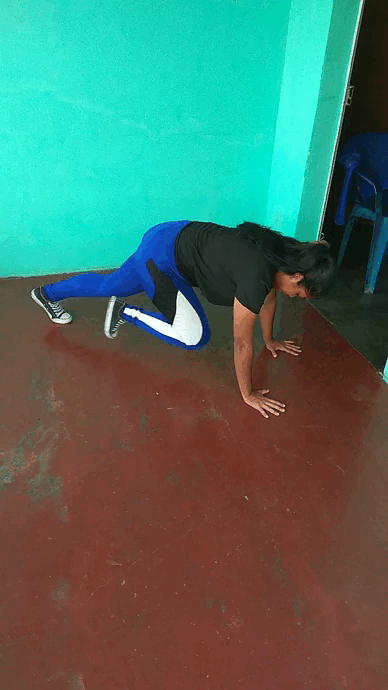 ---
2. Movimiento:
Movement:
El segundo movimiento que realicé fue plancha alta con toque hombros, la resistencia y equilibrio juega un gran papel en este ejercicio, al tocar nuestros hombros debemos intentar mover lo menos posible nuestras caderas, evitar un balanceo excesivo se logra al contraer el abdomen con fuerza, también realicé 20 repeticiones x 5 series.
The second movement I performed was high plank with shoulder touch, resistance and balance plays a big role in this exercise, when touching our shoulders we must try to move as little as possible our hips, avoid excessive swinging is achieved by contracting the abdomen with force, I also performed 20 repetitions x 5 sets.
---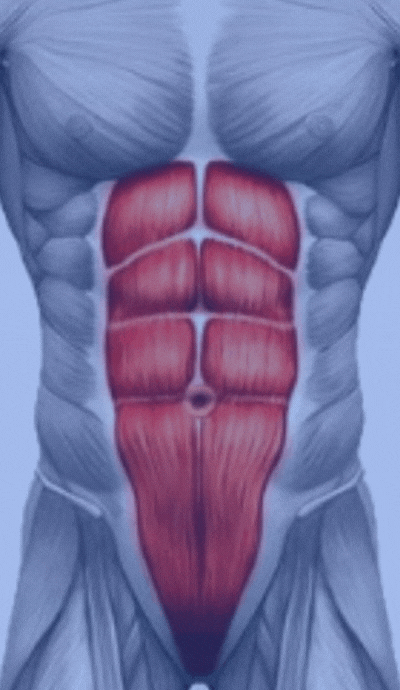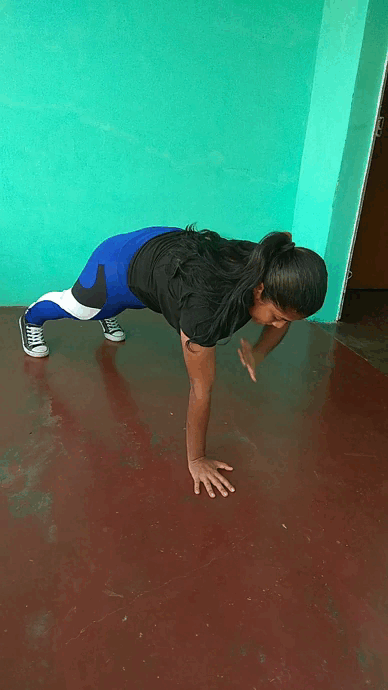 ---
3. Movimiento:
Movement:
Nuevamente colocados en plancha alta damos un pequeño salto hacia al frente, intentemos caer pegando por completo la planta del pie y llevando lo más posible las caderas hacia abajo, enseguida regresamos a la plancha alta contrayendo el abdomen en todo el movimiento, 20 repeticiones de este ejercicio por 5 series.
Again placed in high plank we give a small jump forward, try to fall completely hitting the sole of the foot and taking as much as possible the hips down, then return to the high plank contracting the abdomen throughout the movement, 20 repetitions of this exercise for 5 sets.
---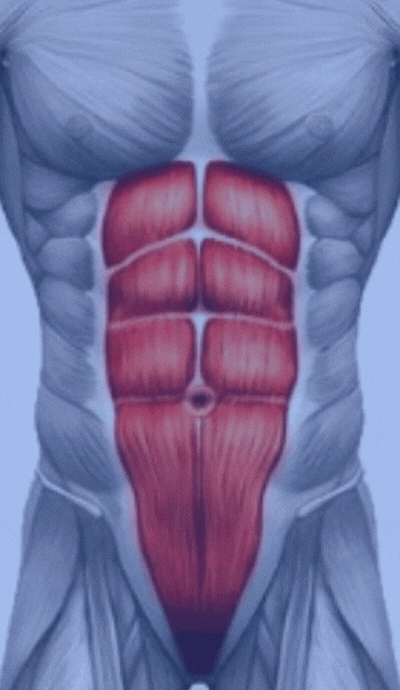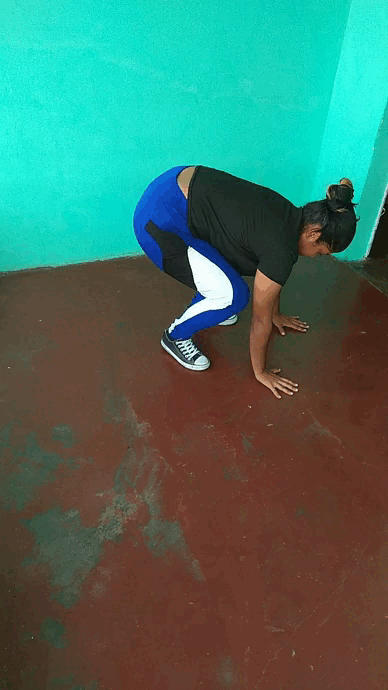 ---
4. Movimiento:
Movement:
Este es un movimiento similar al escalador, pero esta vez llevamos las piernas a los laterales para trabajar los oblicuos, en lo personal me gusta mucho este ejercicio en el gimnasio lo realizo usando un step como apoyo, puedes sentir en cada repetición que el trabajo es efectivo, 20 repeticiones x 5 series.
This is a movement similar to the climber, but this time we take the legs to the sides to work the obliques, personally I really like this exercise in the gym I perform it using a step as support, you can feel in each repetition that the work is effective, 20 repetitions x 5 sets.
---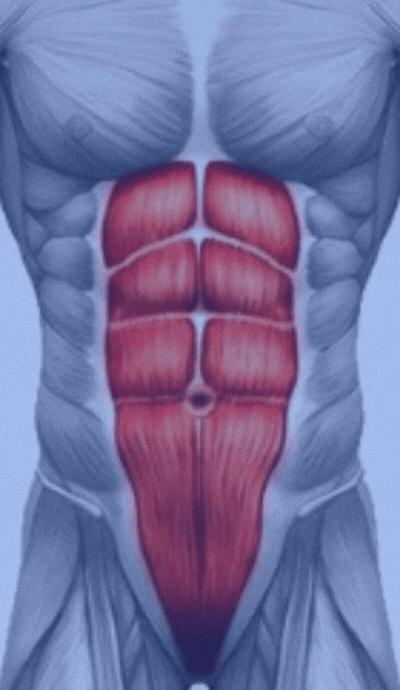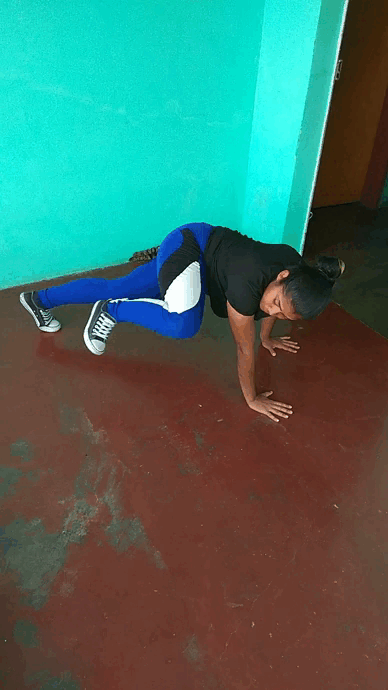 ---
5. Movimiento:
Movement:
Este último ejercicio requiere de cierta flexibilidad, la técnica consiste en intentar sentarnos estando en plancha alta, llevar los más posible las caderas hacia atrás mientras que contraemos el abdomen para no perder el control del movimiento, la ejecución es pausada, realicen 20 repeticiones x 5 series.
This last exercise requires some flexibility, the technique is to try to sit in high plank, bring the hips back as much as possible while contracting the abdomen to not lose control of the movement, the execution is slow, perform 20 repetitions x 5 sets.
---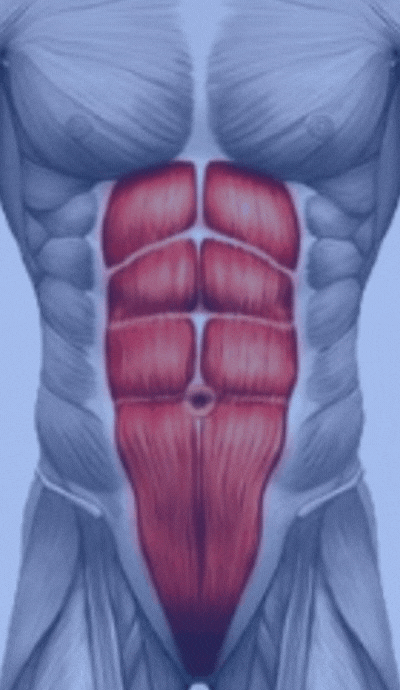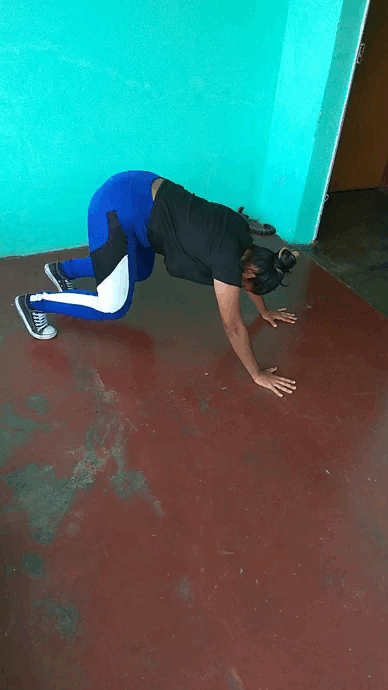 Todos son ejercicios excelentes para fortalecer la zona media, aunque quiero aclarar que hacer mil abdominales diarias no te garantiza bajar el nivel de grasa de la zona, debes complementar con una alimentación balanceada, y una buena hidratación, ten en mente además descansar al menos 8 horas y por supuesto mantener una respiración controlada al entrenar, mantén la constancia y poco a poco lograrás tus metas.
All are excellent exercises to strengthen the middle zone, although I want to clarify that doing a thousand sit-ups daily does not guarantee you to lower the level of fat in the area, you must supplement with a balanced diet, and good hydration, also keep in mind to rest at least 8 hours and of course maintain a controlled breathing while training, maintain consistency and gradually achieve your goals.



¿Qué te ha parecido la rutina de este día? ¿Cuántas veces entrenas abdominales en la semana? me encantaría que respondas a estas preguntas en los comentarios, será un placer leerte, gracias por llegar hasta aquí.
How did you like this day's routine? How many times do you train abs in a week? I would love for you to answer these questions in the comments, it will be a pleasure to read you, thank you for coming this far.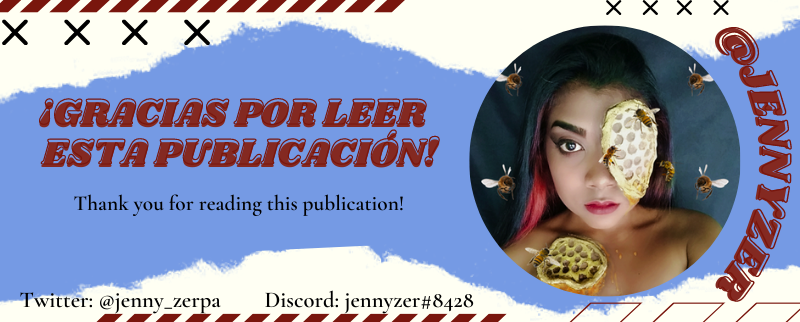 Imágenes tomadas por @genice desde mi Xiaomi Redmi Note 4. || Images taken by @genice from my Xiaomi Redmi Note 4.
Separadores hechos en Canva. || Dividers made in Canva.
Ediciones hechas en Canva. || Editions made in Canva.
Vídeos convertidos en gif || Videos converted to gif IMG2GO
Translator Deepl.
Imagen incrustada. || Embedded image.1
---
---