Adorno navideño de foami. || Christmas ornament of foami.
Made in canva

Un gusto saludarlos en otro de mis post, la navidad se avecina y aunque no sea fanática de estas fechas las decoraciones son algo que me encanta, esta nueva semana de publicaciones la quiero iniciar con algo simple, una manualidad con faomi escarchado que no requiere de mucho para hacer que luzca hermosa, aunado a ello deben reutilizar un rollo de papel higiénico el cual es el toque reciclado que tendrá esta creación, nada más que agregar disfruten del proceso.
A pleasure to greet you in another of my post, Christmas is coming and although I am not a fan of these dates decorations are something I love, this new week of publications I want to start with something simple, a craft with frosted faomi that does not require much to make it look beautiful, coupled with it should reuse a roll of toilet paper which is the recycled touch that will have this creation, nothing more to add enjoy the process.

Materiales: || Materials: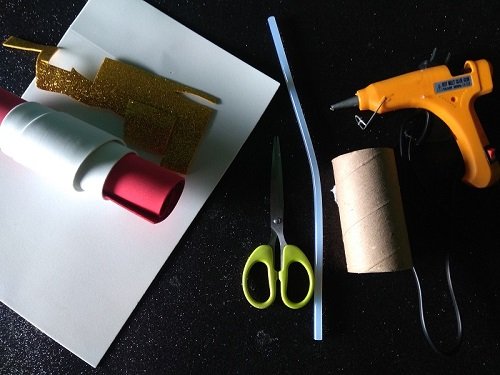 ▪️ Foami normal y escarchado (rojo, blanco, dorado y verde), tijeras, silicón en barra, rollo de papel higiénico, estambre blanco, lápiz y regla geométrica.
▪️ Regular and frosted Foami (red, white, gold and green), scissors, silicone stick, toilet paper roll, white yarn, pencil and geometric ruler.

Paso a paso: || Step by step: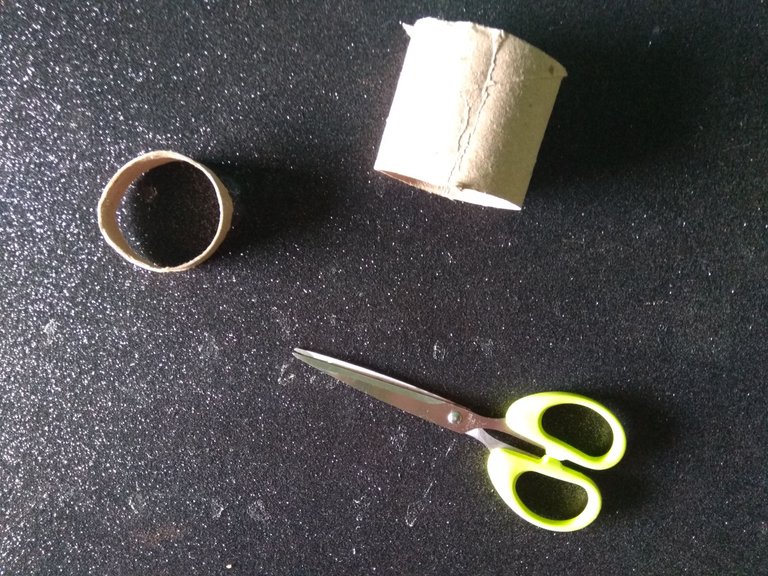 Primer paso: || First step:
▪️ El rollo de papel higiénico debe cortarse para crear las pequeñas coronas, las medidas del corte debe ser de 1 cm, en total recorté 2 piezas del rollo.
The toilet paper roll should be cut to create the small crowns, the measurements of the cut should be 1 cm, in total I cut 2 pieces from the roll.
---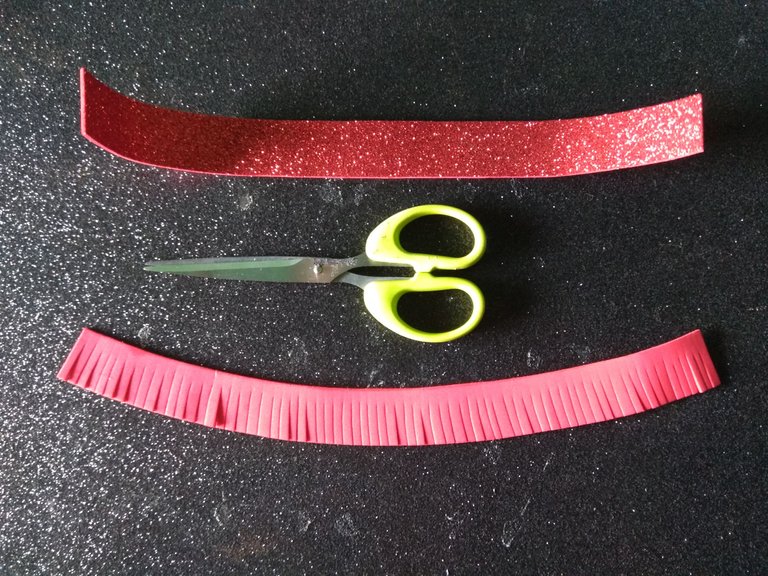 Segundo paso: || Second step:
▪️ Recorté tiras de foami de 2,5 cm, el siguiente paso fue realizar cortes a estas tiras.
I cut 2.5 cm strips of foami, the next step was to make cuts to these strips.
---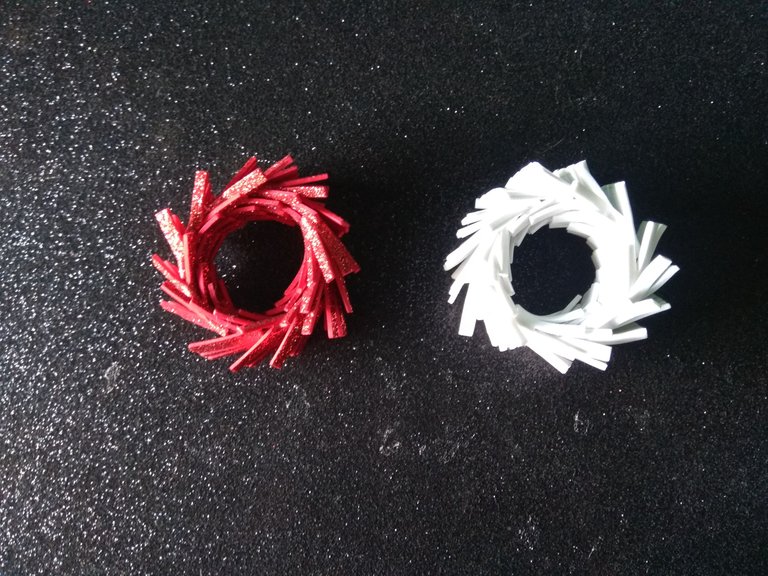 Tercer paso: || Third step:
▪️ Envolví las piezas de rollo de papel con las tiras de foami, de esa manera se camufla el material reciclado.
I wrapped the paper roll pieces with the foami strips, thus camouflaging the recycled material.
---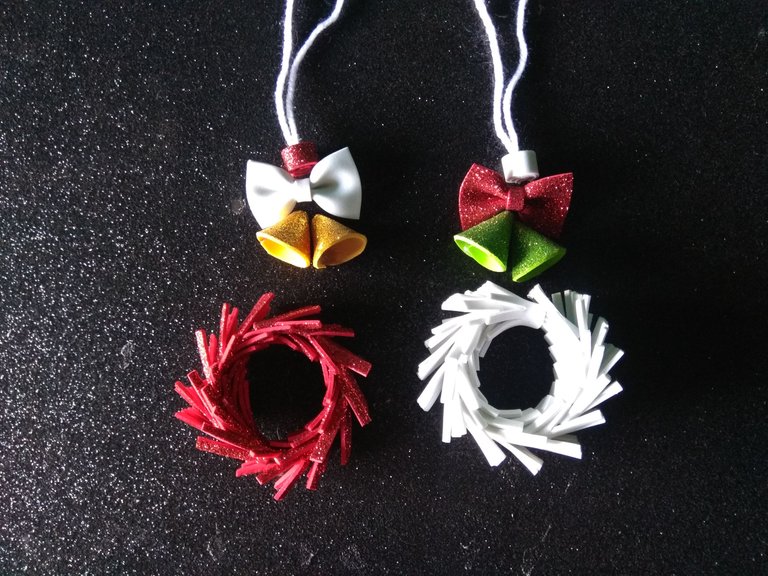 Cuarto paso: || Fourth step:
▪️ Para complementar el adorno hice varias decoraciones en faomi, campanas y lazos, además agregué 1 tira de estambre blanco para poder colgarlo.
To complement the ornament I made several decorations in faomi, bells and bows, I also added 1 strip of white yarn to hang it.
---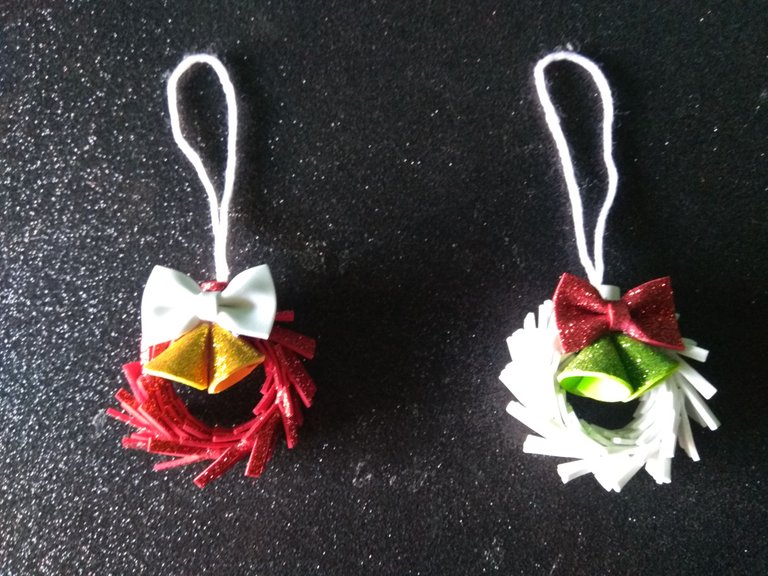 Quinto paso: || Fifth step:
▪️ Todas las decoraciones deben pegarse a la corona y quedaría terminado el adorno.
All decorations should be glued to the wreath and the ornament is finished.

Adorno navideño de foami. || Christmas ornament of foami.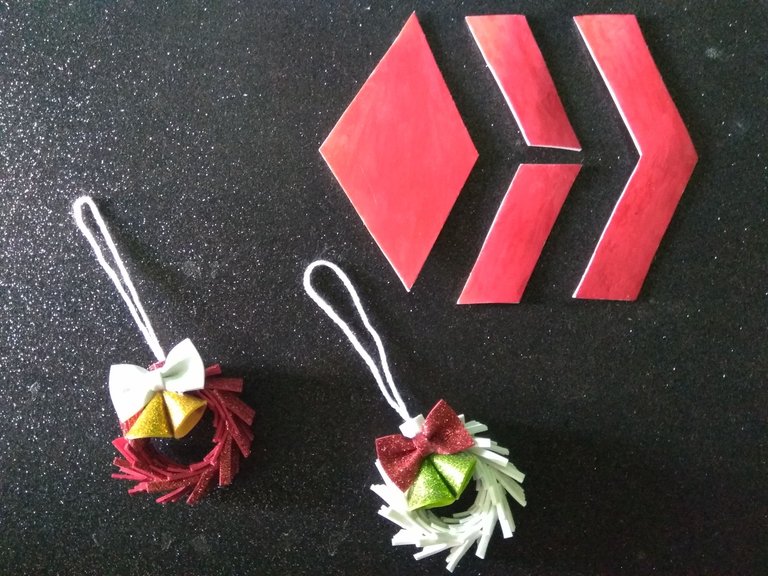 ---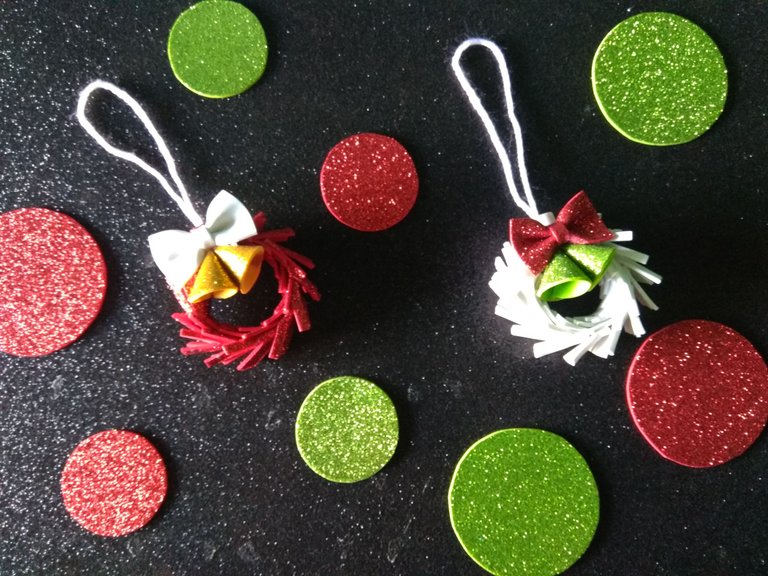 ---



Imágenes tomadas desde mi Alcatel One Touch Idol 4. || Images taken from my Alcatel One Touch Idol 4.
Separadores hechos en PhotoScape. || Dividers made in PhotoScape.
Ediciones hechas en Photoscape. || Editions made in Photoscape.
Translator Deepl.
---
---