CREATIVE RECYCLING CHALLENGE #16 || WINNERS! ♻️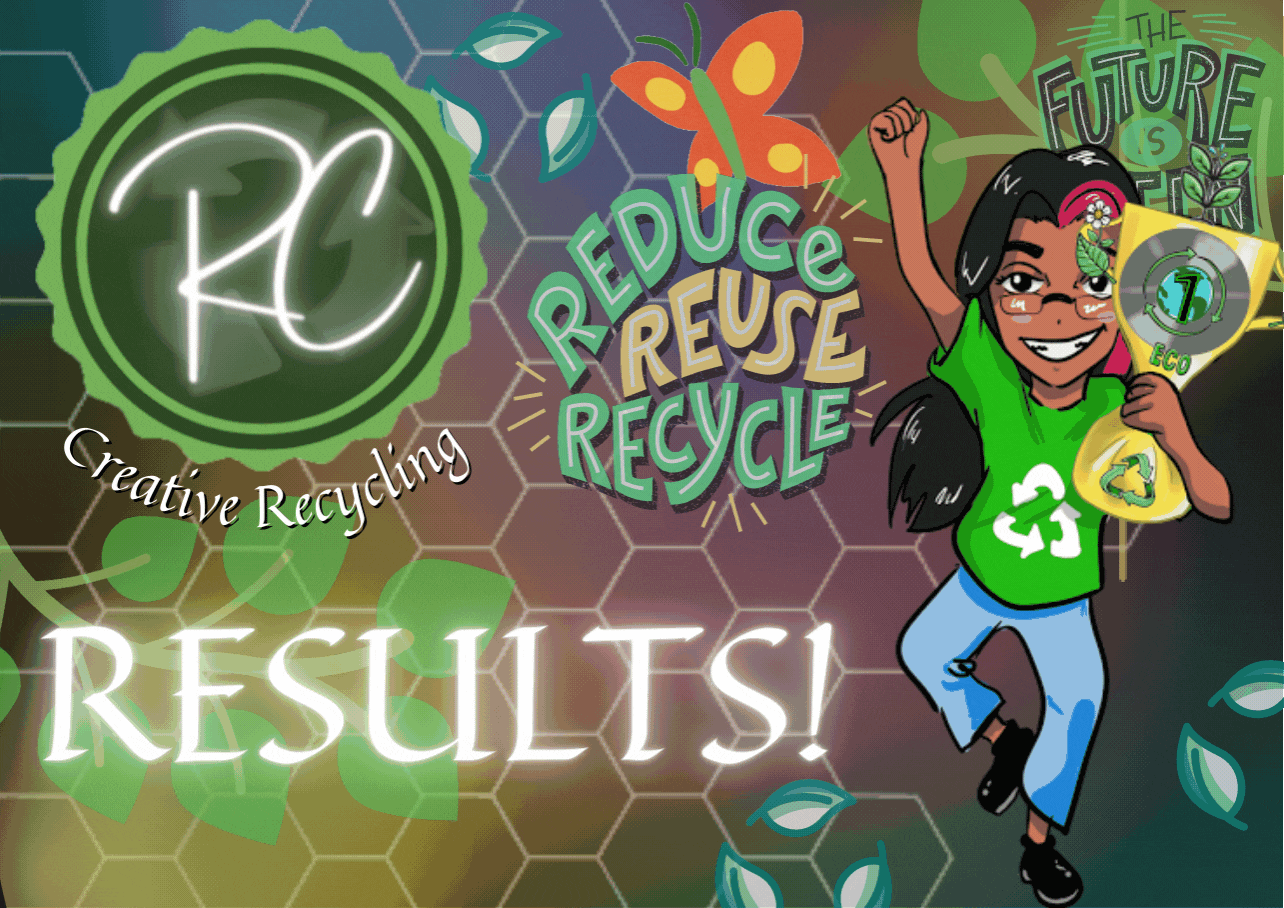 Made in Canva
Casi acaba el año me alegra anunciar que durante estas temporadas de creative recycling challenge; los participantes son más y más este concurso se ha convertido en un movimiento de preservación del medio ambiente, espero cada vez se unan más, ahora bien; tengan en cuenta que para crear el cuadro final de ganadores considero diversas cosas, una de ellas es apoyar alguna publicación infravalorada, sin embargo lo más importante es que debe impactarme y cumplir con los siguientes términos:
Almost the end of the year I am happy to announce that during these seasons of creative recycling challenge; the participants are more and more this contest has become a movement of environmental preservation, I hope more and more join, now well; keep in mind that to create the final winners I consider several things, one of them is to support some undervalued publication, however the most important thing is that it must impact me and meet the following terms:
---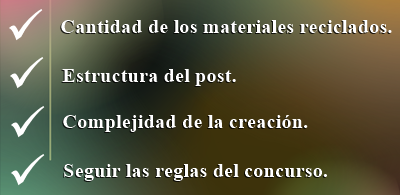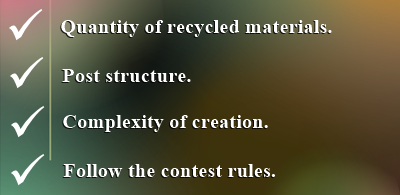 ---
¡Conozcamos a los ganadores! || Let's meet the winners!

Primer lugar: || First place:

El primer lugar pertenece a
@hetyg
es la indiscutible ganadora de esta edición, es su primera vez participando, dijo presente con una hermosa corona navideña hecha con tapas, además recicló materiales como tela y cartón, una entrada formidable.
The first place belongs to
@hetyg
is the undisputed winner of this edition, it is her first time participating, she said present with a beautiful Christmas wreath made with lids, she also recycled materials such as fabric and cardboard, a formidable entry.

Segundo lugar: || Second place:
Tercer lugar: || Third place:

El segundo puesto pertenece a
@frewinfarfan
, su propuesta una piñata con espíritu navideño, creó un post bien organizado, el procedimiento explicado a la perfección los invito a visitar su post.
Este tercer puesto se lo otorgué a
@stephyoung
, fue interesante su manualidad un campo de futbol hecho con cartón, un juguete reciclado perfecto para los pequeños.
---
The second place belongs to
@frewinfarfan
, his proposal a piñata with Christmas spirit, he created a well organized post, the procedure explained to perfection I invite you to visit his post.
I gave this third place to
@stephyoung
, it was an interesting craft, a soccer field made with cardboard, a perfect recycled toy for the little ones.
---
¡Cuadro final de ganadores! || Final table of winners!
---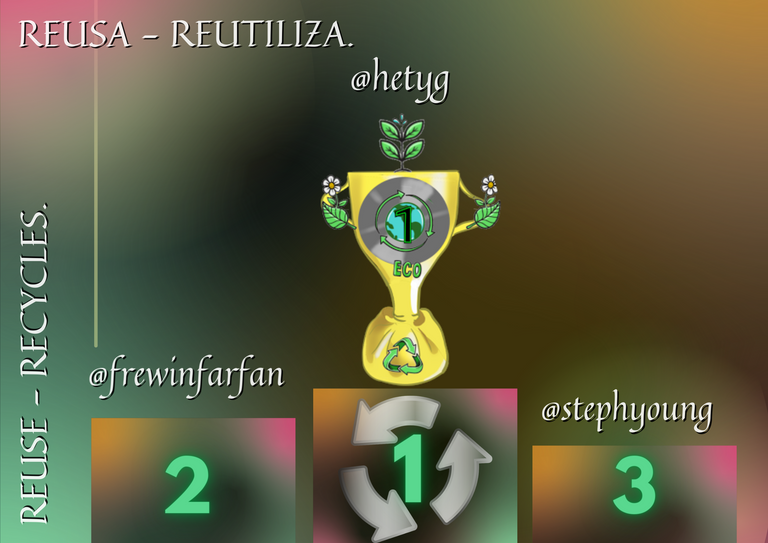 ---
Todas las participaciones: || All the participations:
---
Los invito a revisar estas increíbles creaciones hechas con materiales reciclados, y lo más importante a poner en práctica los tutoriales para disminuir los residuos contaminantes que tengan en sus hogares.
I invite you to review these incredible creations made with recycled materials, and most importantly, to practice the tutorials to reduce the polluting waste you have in your homes.
---

El hecho de reciclar y fomentar el cuidado del medio ambiente los convierte a todos en ganadores. Gracias a todos los participantes, por mostrar sus destrezas creativas reutilizando materiales que estaban destinados a la basura, este reto tiene el objeto de hacer del reciclaje un hábito del día a día.
The fact of recycling and promoting environmental care makes you all winners. Thanks to all participants, for showing your creative skills by reusing materials that were destined for the trash, this challenge aims to make recycling a daily habit.

¡Reciclar también es divertido! || Recycling is fun too!
---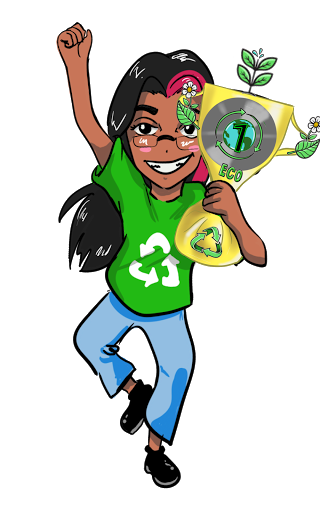 ---

---
Imágenes propias hechas en Canva. || Own images made in Canva.
Translator Deepl.
Imagen incrustada. || Embedded image1
Imagen incrustada. || Embedded image2
---
---