Hot dog coreanos (Mi versión). || Korean hot dog (My version).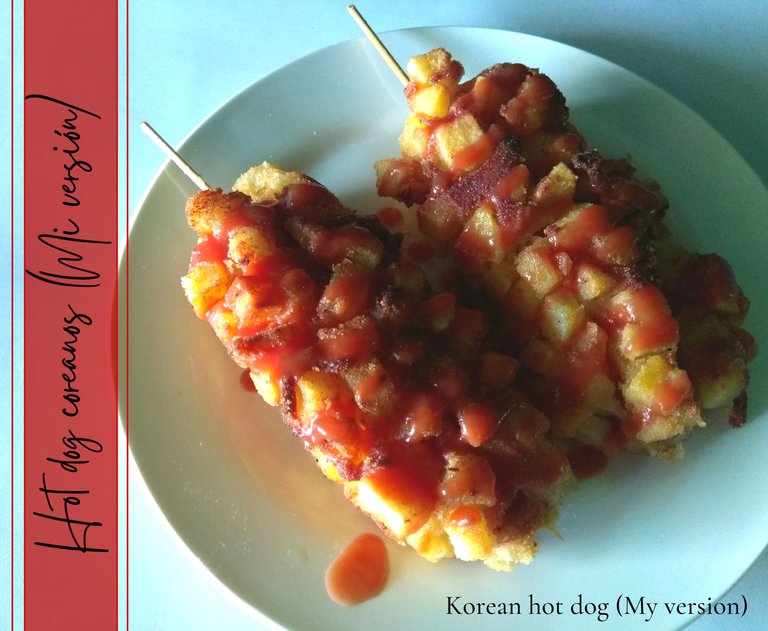 Edited in Canva


Hace algunos días vi esta receta en youtube en el canal de el guzii, me dieron ganas de seguir su receta y probar estas delicias, por su puesto el platillo no me quedó para nada igual debo decir que fallé en ciertos pasos, pero el sabor estuvo fantástico, la papa crujiente alrededor de la masa dulce que envuelve la salchicha no pensé que me gustaría tanto, es mi versión puesto que omití cierto pasos como agregar azúcar al final, no me atreví a combinar esos sabores, sin embargo como les menciono a pesar de omitir y sustituir algunos ingredientes el platillo final esta lleno de sabor a comida callejera y rica.
A few days ago I saw this recipe on youtube on el guzii's channel, it made me want to follow his recipe and try these delicacies, of course the dish was not at all the same I must say that I failed in certain steps, but the taste was fantastic, the crispy potato around the sweet dough that surrounds the sausage I did not think I would like it so much, I didn't dare to combine those flavors, however as I mentioned despite omitting and substituting some ingredients the final dish is full of street food flavor and rich.
---
LET'S COOK!
---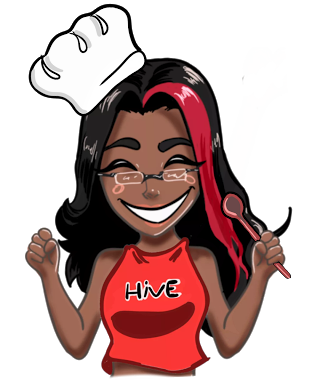 Ingredientes: || Ingredients: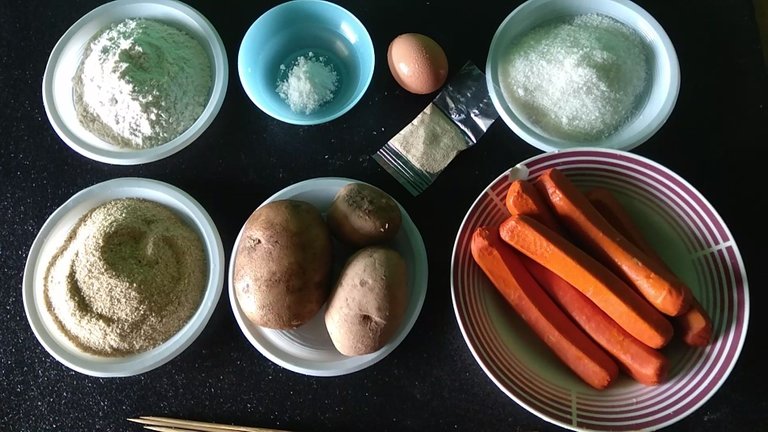 6 salchichas, 3 tazas de harina de trigo, 1/2 media taza de azúcar, 1/2 cucharada de sal, 1 huevo, 1 sobre de levadura, 3 papas, aceite, 1 taza de agua tibia, maicena, pan molido, 6 palillos de madera.
6 sausages, 3 cups wheat flour, 1/2 1/2 cup sugar, 1/2 teaspoon salt, 1 egg, 1 sachet of yeast, 3 potatoes, oil, 1 cup warm water, cornstarch, bread crumbs, 6 wooden toothpicks.


Preparación: || Preparation: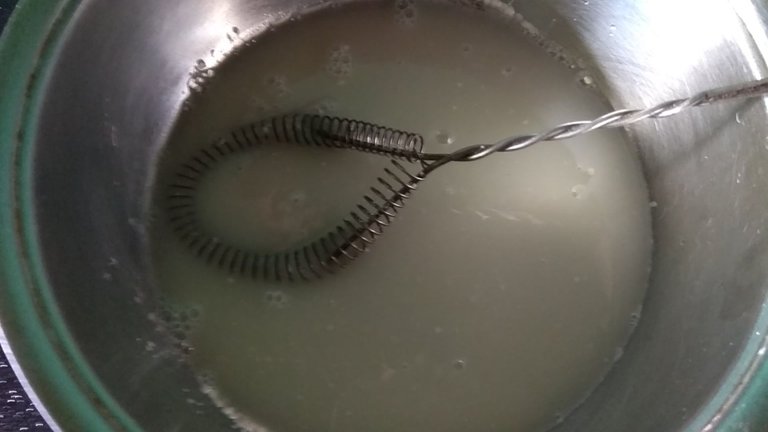 Primer paso: || First step:
▪️ Para preparar la masa es necesario agregar en un bol el agua tibia la levadura y el azúcar, mezclar y dejar reposar durante 15 minutos.
To prepare the dough, add the warm water, yeast and sugar in a bowl, mix and let stand for 15 minutes.
---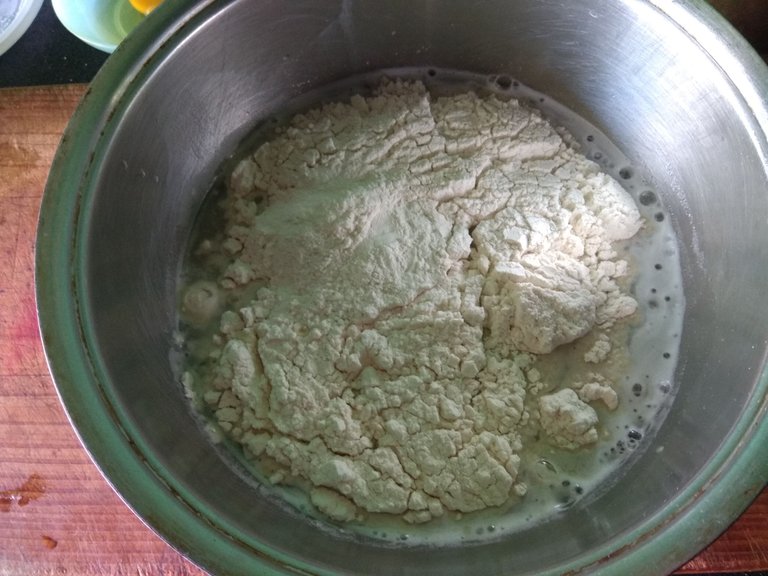 Segundo paso: || Second step:
▪️ Incorporé el harina, la sal, un huevo y 2 cucharadas de aceite.
I incorporated the flour, salt, one egg and 2 tablespoons of oil.
---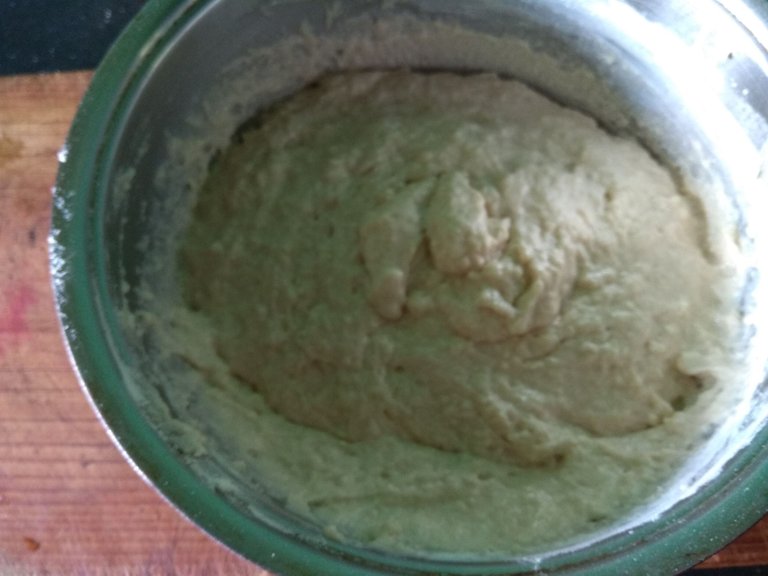 Tercer paso: || Third step:
▪️ Mezclar hasta incorporar todos los ingredientes, dejar reposar durante 1 hora.
Mix until all ingredients are incorporated, let stand for 1 hour.
---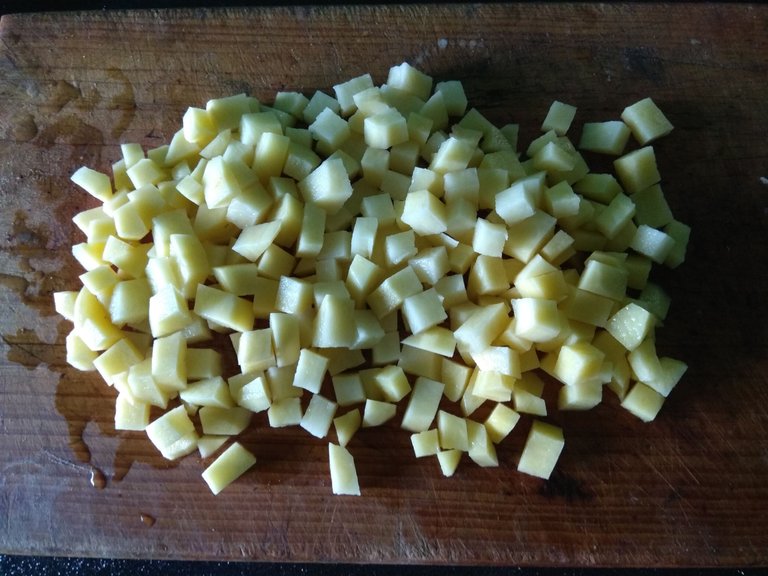 Cuarto paso: || Fourth step:
▪️ Mientras reposaba la masa lavé y corte las papas en trozos pequeños.
While the dough was resting I washed and cut the potatoes into small pieces.
---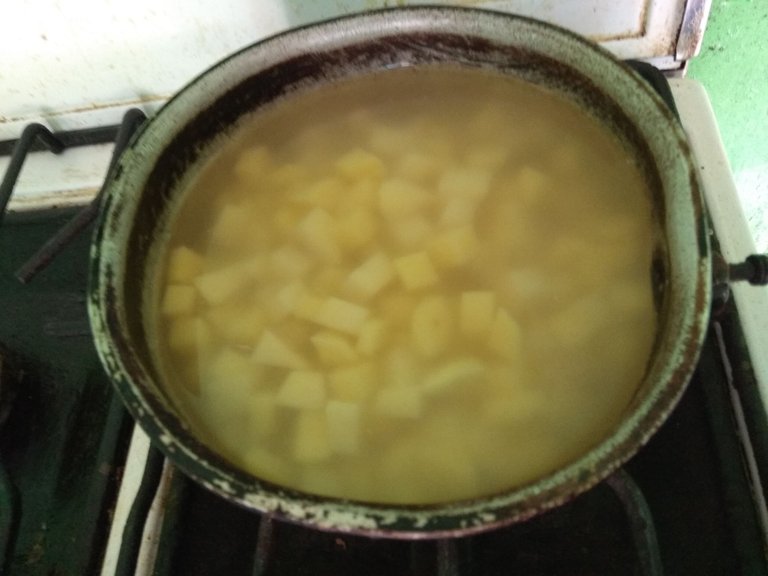 Quinto paso: || Fifth step:
▪️ Las papas deben cocinarse un poco pero no deben quedar completamente suaves, terminar de cocinarse cuando se procesa a freír los hot dog.
The potatoes should cook a little but should not be completely soft, finish cooking when the hot dogs are processed to fry.
---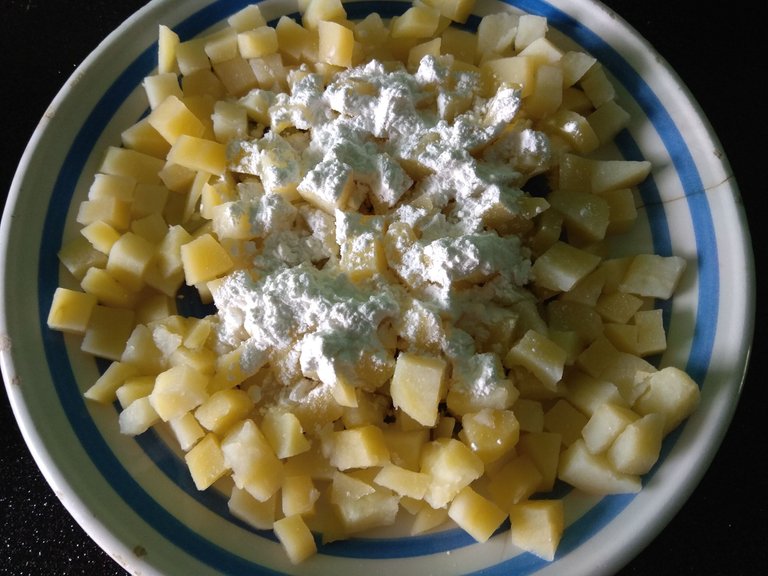 Sexto paso: || Sixth step:
▪️ Agregué 1 cucharada de maicena a las papas, luego mezclé todo hasta que quedaran bien impregnadas.
I added 1 tablespoon of cornstarch to the potatoes, then mixed everything until they were well impregnated.
---
---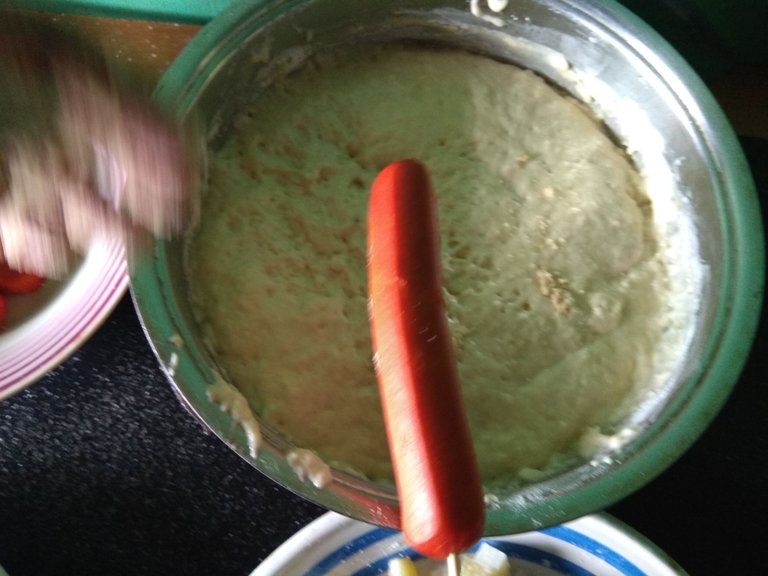 Séptimo paso: || Seventh step:
▪️ Introduje las salchichas en el los palillos, luego las envolví con la masa, seguido las pasé por las papas para que se pegaran a la masa, y finalmente los bañé en pan molido.
I inserted the sausages in the sticks, then wrapped them in the dough, followed by dipping them in the potatoes so they would stick to the dough, and finally I dipped them in breadcrumbs.
---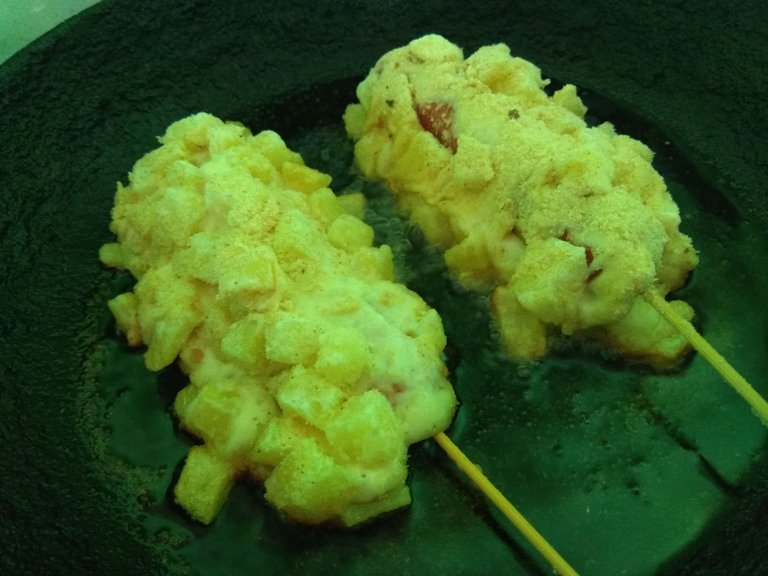 Octavo paso: || Eighth step:
▪️ Los hot dog deben freírse a llama medio baja, se deben cocinar hasta que cada lado este dorado y el pan se cocine.
The hot dogs should be fried over medium low heat, cooked until each side is golden brown and the bun is cooked.


Hot dog coreanos (Mi versión). || Korean hot dog (My version).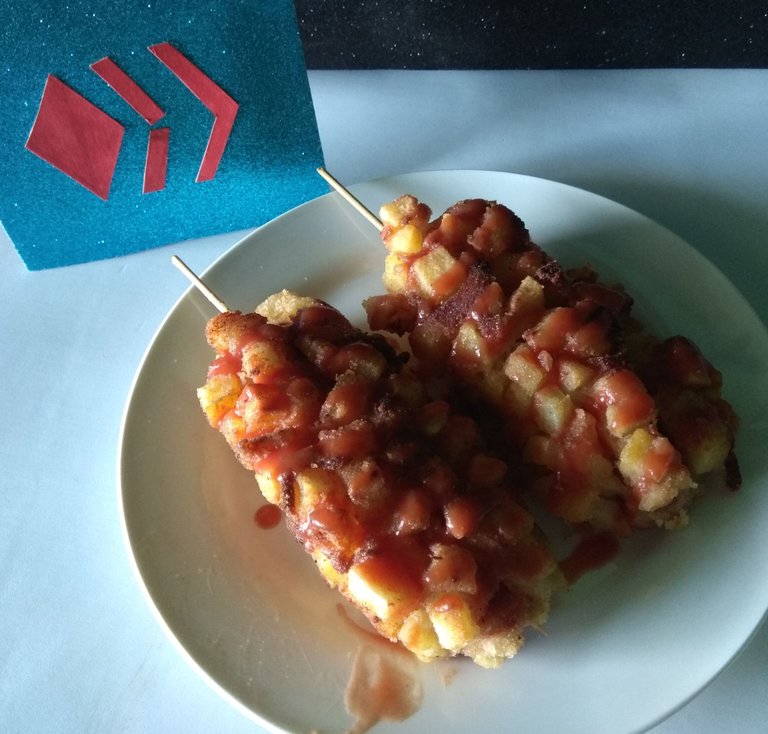 ---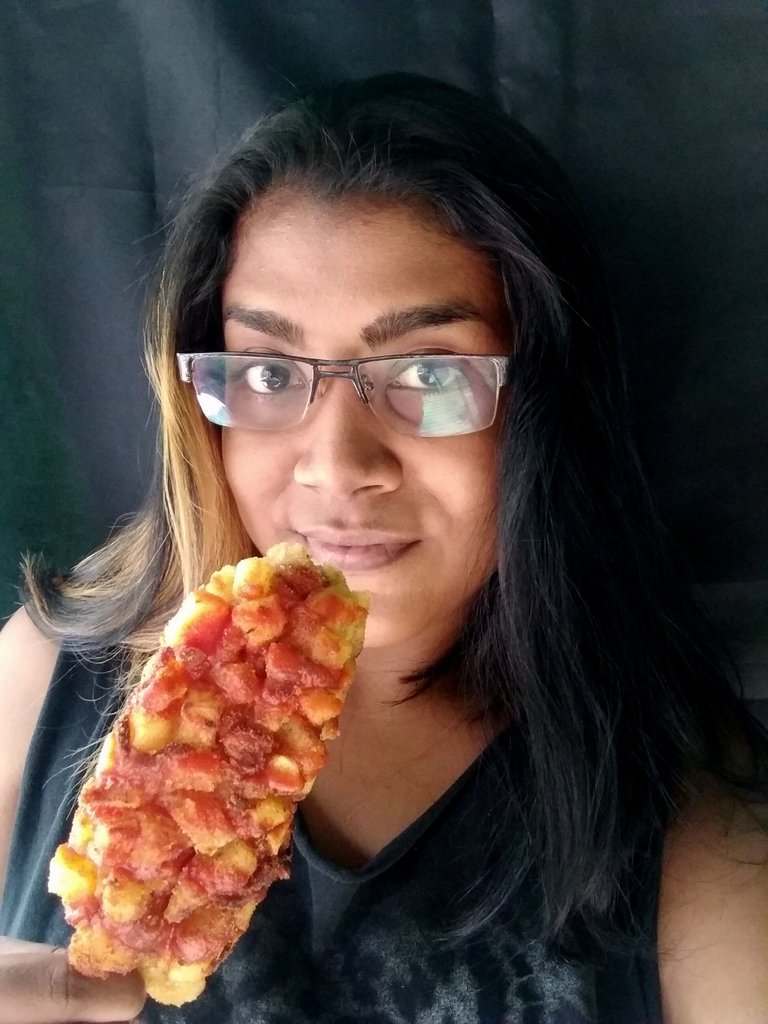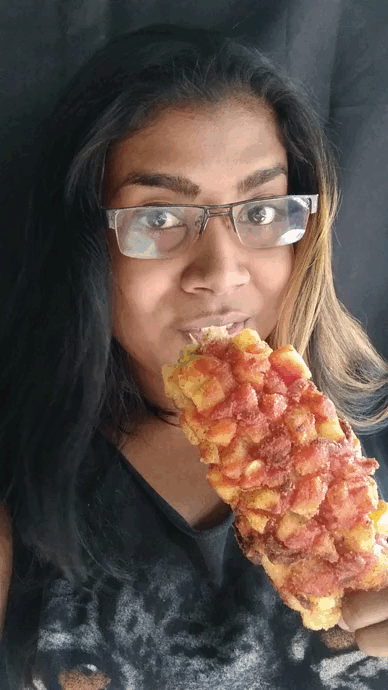 ---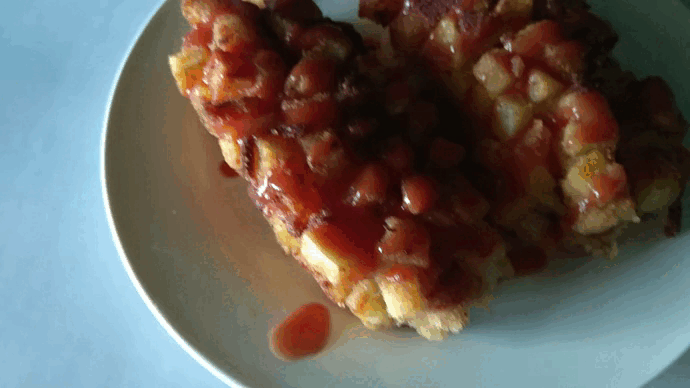 ¡Gracias por leer esta publicación!
Thank you for reading this publication!


Imágenes tomadas desde mi Xiaomi Redmi Note 4. || Images taken from my Xiaomi Redmi Note 4.
Separadores hechos en PhotoScape. || Dividers made in PhotoScape.
Ediciones hechas en Photoscape. || Editions made in Photoscape.
Translator Deepl.
---
---